25 Of The World's Most Venomous Snakes
Yes, that's a snake on the tree! And it might be mortally dangerous.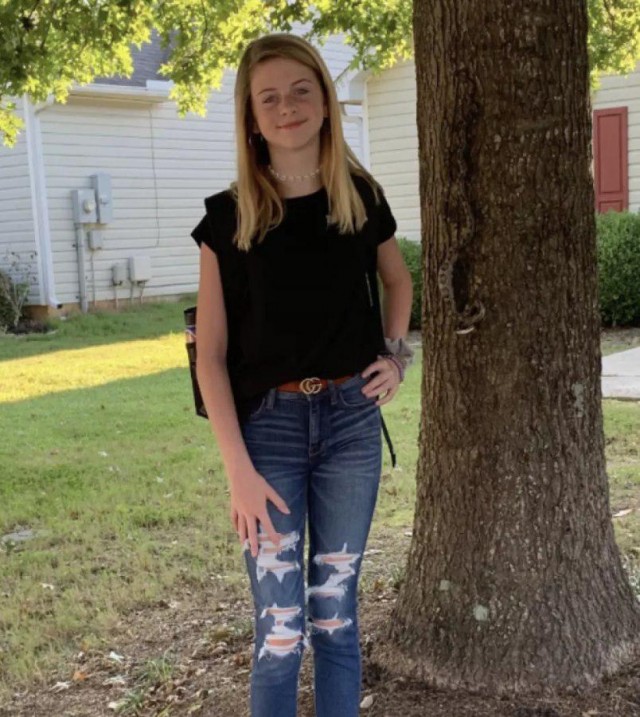 There are over 600 species of snakes in the world, but only about 200 can do any real damage to humans, according to World Health Organizations. Ever wondered what the most venomous species are? Some of the most venomous snakes in the world have the potential to inflict a death sentence within thirty minutes. Some snake bite victims described its agonizing symptoms like numbness, difficulty in breathing, nausea, and organ failure. Venomous snakes make use of their venom for self-defense and immobilizing their prey. So, ensure you heed this advice if you ever come across one. The Black Mamba and Russell's viper make the list of world most venomous snakes. Read on to find others.
25. Jararaca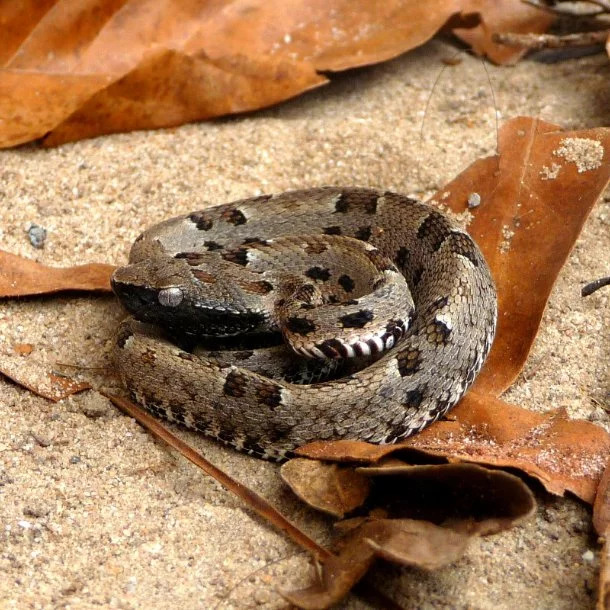 The Jararaca is a venomous pit viper which is mostly found in South America provinces of Brazil, Paraguay, and Northern Argentina. The Jararaca (English and Portuguese name) species derived their name from two Tupi words "yarará" and "ca," which means 'large snake.' The Jararaca prefers dense evergreen habitat and deciduous tropical forests, but it also dwells in semi-tropical upland forest and savannas. There are documented cases of Jararaca bite in rural and urban centers. Victims of Jararaca bite experiences bleeding, swelling, and in severe cases, death due to shock.
24. Viper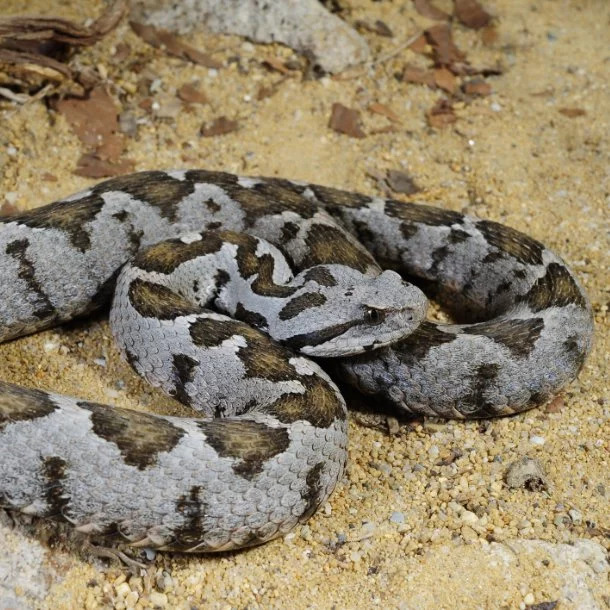 Vipers are a large family of reptiles found all over the world, with the exceptions of Australia, New Zealand, Madagascar, Antarctica and Island clusters such as Hawaii. All vipers and venomous and they have long hinged fangs. Vipers hunt and eat small rodents, which they envenomate with deadly paralyzing neurotoxins. Sometimes, vipers extend their fangs without releasing venom to deliver a 'dry bite' to human victims, so they don't deplete their venom reserve.
23. Western Green Mamba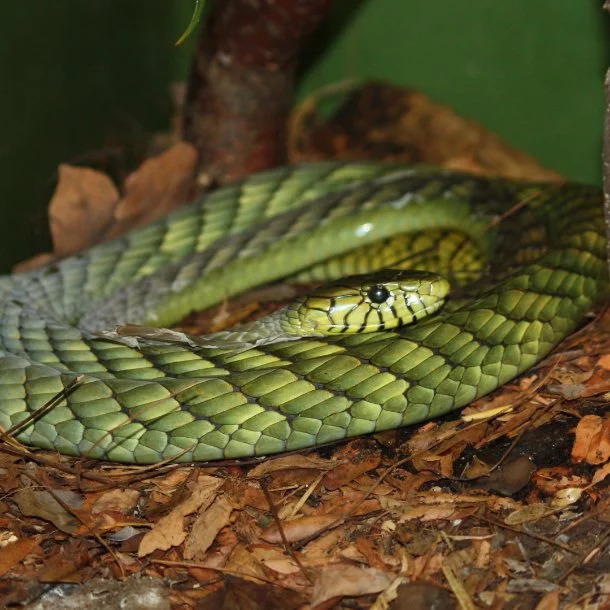 The Western Green Mamba is a nervous but extraordinarily agile and alert snake that lives mainly in the tropical rain forest, thickets and woodland regions. The Western Green Mamba has a terrible bite that can kill several humans within a short time if victims are not treated on time. Western Green Mamba differ from other snakes in that they often leave their prey to die after striking and then return to swallow it. Western Green Mambas are found in West Africa regions like East Ghana, Nigeria, and Togo.
22. Eastern Green Mamba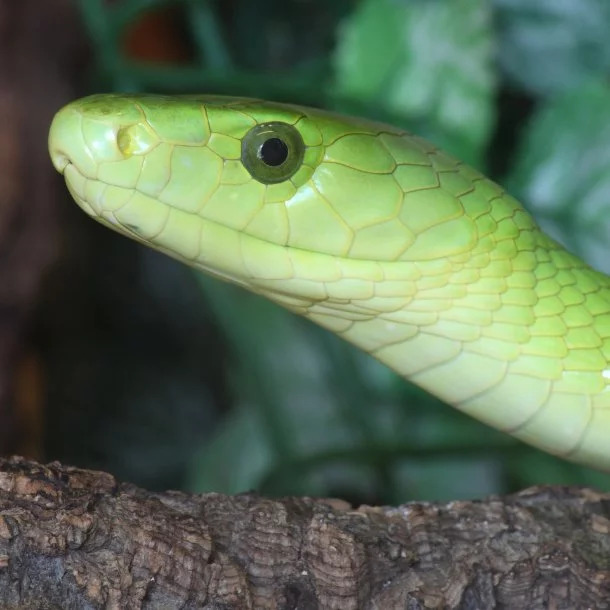 The Eastern Green Mamba is highly venomous like all other mambas. A bite contains enough venom to kill several people. Eastern Green Mambas are slender, alert and persistently arboreal to keep with their velvety, bright green color. They may gape and hiss but are less likely to do so than black mambas. Symptoms of Eastern Green Mamba bite often progress from respiratory paralysis to cardiac arrest and in some cases, death.
21. Many-Banded Krait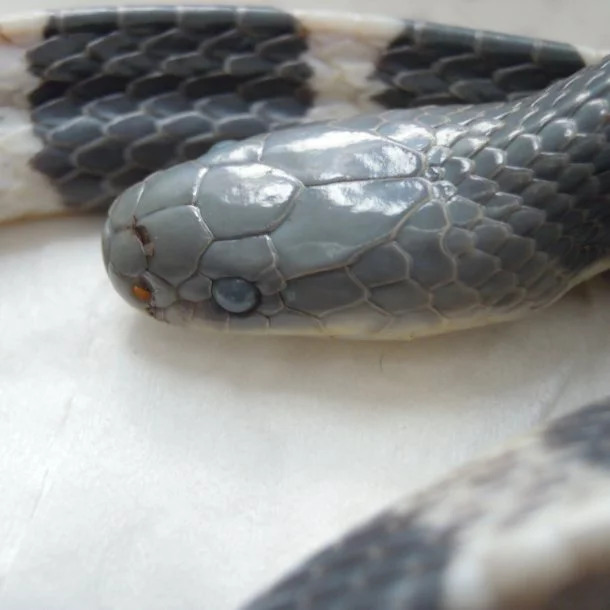 The Many-Banded Krait is one of the most venomous snakes in Asia. The white and black banding snake moves slowly and hunts on the ground at night but is capable of an aggressive strike if rattled. Edward Blyth was the first scientist to describe the Many-Banded Krait snake in 1861. The snake tends to be docile and is quick to flee if surprised. But it can also attack and strike from multiple directions swiftly with venom potent enough to kill up to a two dozen men.
20. Bothrops Asper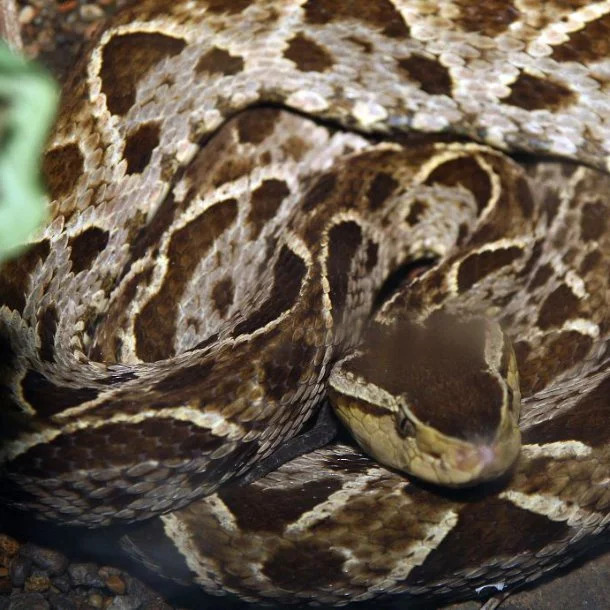 The Bothrops Asper is more of a nocturnal reptile found in lowland habitats which are often near human dwellings. A likely reason the snake is considered deadly is its dwelling proximity to humans. Bothrops Asper is responsible for nearly fifty percent of snakebites in Costa Rica. The reptile is an irritable and fast-moving snake that humans would do all to avoid staying close to it!
19. Russell's Viper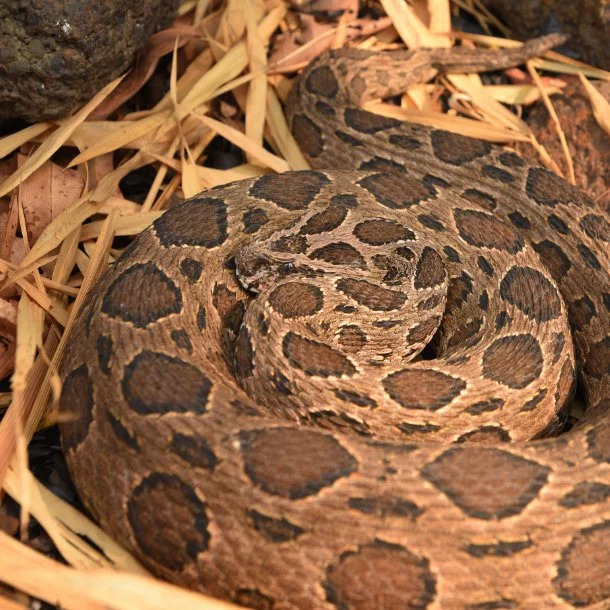 The Russell's viper is one of the most deadly snakes in Asia, and it is responsible for thousands of deaths annually in the continent. Debilitating symptoms of Russell's viper bite include swelling, pain, vomiting, nausea, dizziness, and kidney failure. This viper is a serpent that deserves avoiding.
18. Forest Cobra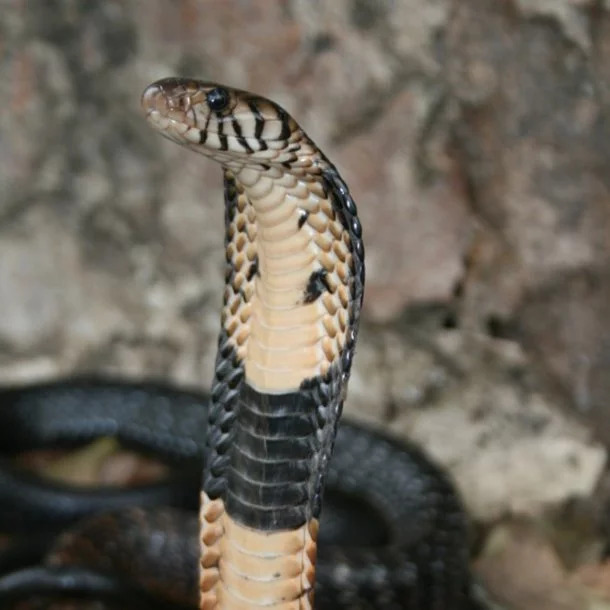 The Forest Cobra is nervous, alert and dangerous but not as notorious as its Indian variant. It scares people with the typical Cobra warning posture of raising the front part of its body off the ground and spreading its hood. The snake also hisses like other Cobras, and it inflicts a life-threating condition with its bite. But Forest Cobra bites are less common than other Cobra species.
17. Coastal Taipan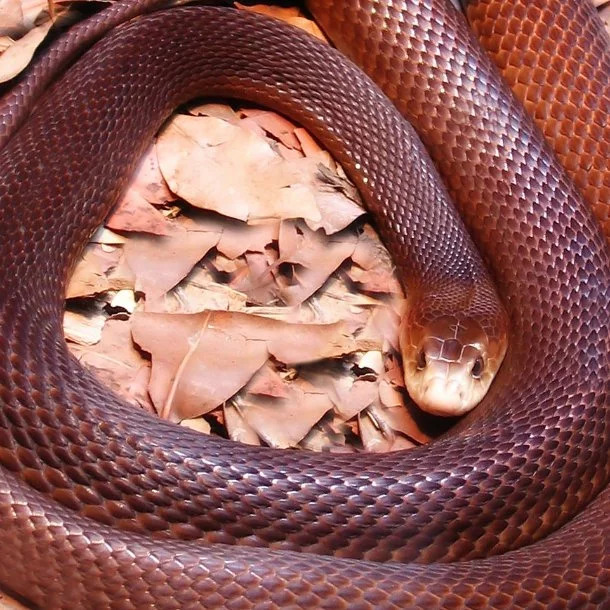 Moving near a Coastal Taipan is likely to trigger an attack. The snake is considered as one of the most dangerous reptiles in Australia, but it often prefers to crawl away if given a chance. However, the Coastal Taipan will ferociously attack if startled; its venom will most likely kill anyone within a few minutes.
16. Dubois's Sea Snake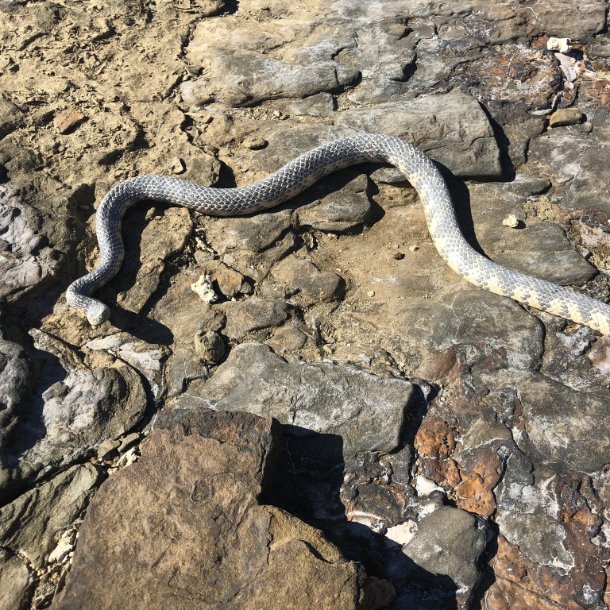 Dubois's Sea Snake is a treacherous swimming serpent found in the coast of western and northern Australia, New Caledonia and Island of New Guinea. Although the Dubois's Sea Snake has one of the deadliest venoms known, a bite from the snake delivers less than one-tenth of a milligram, and that is usually not potent enough to kill a human.
15. Eyelash Viper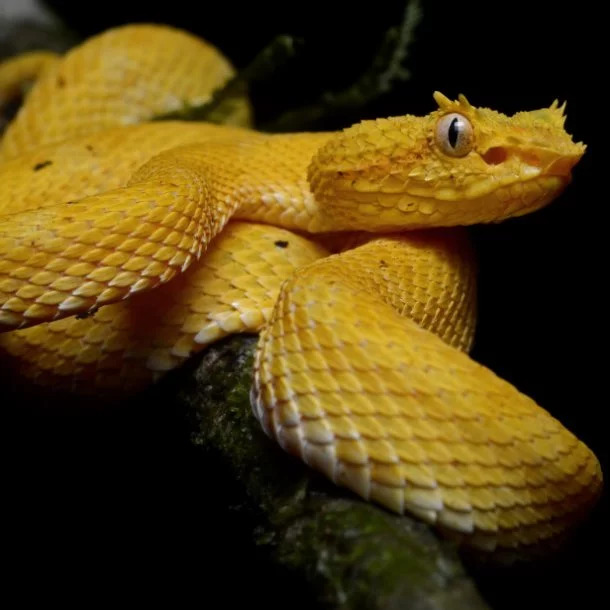 The Eyelash Viper is an ambush predator that waits patiently for unsuspicious prey to wander its way. Sometimes, the snake can select a specific ambush area and return to it during the spring migration of birds every year. Eyelash Vipers keep improving their strike accuracy over time. There are South American villagers that believe that the snake winks and flashes its eyelashes at its victims after a deadly strike.
14. Boomslang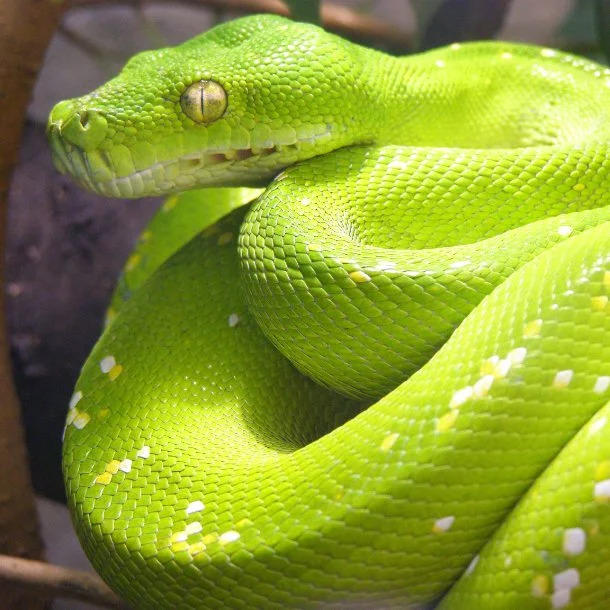 The Boomslang belong to the Colubridae family. They are mostly harmless to humans due to their ineffective fangs and small venom glands. However, the Boomslang is unique among the family because it has large fangs at the back of its jaw with which it delivers its extremely potent venom. Boomslang is known to have up to 170° jaw opening when biting making it easy to release more venom at a victim. Venom from this species results in internal and external bleeding, which may kill a victim within a short period.
13. Coral Snake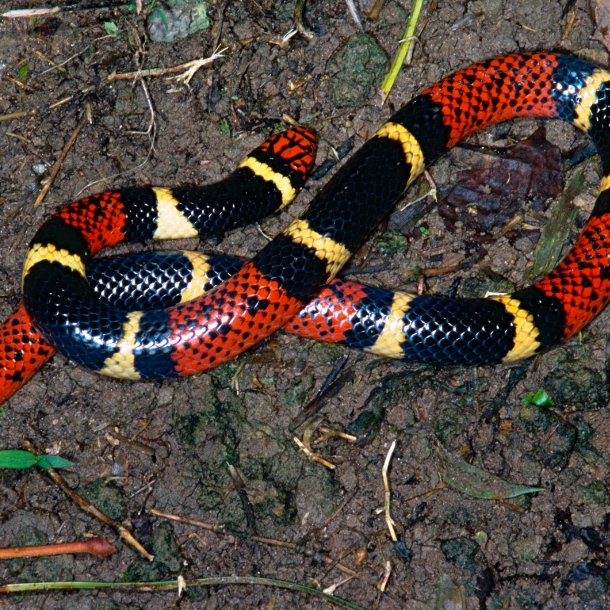 A single bite from this species may not cause much harm since a victim experiences no pain or swelling at first. But, if left untreated, Coral Snake venom is capable of causing double vision, paralysis, and cardiac arrest. Coral Snakes are quite reclusive and docile, but they are capable of aggressive attack if rattled.
12. Western Brown Snake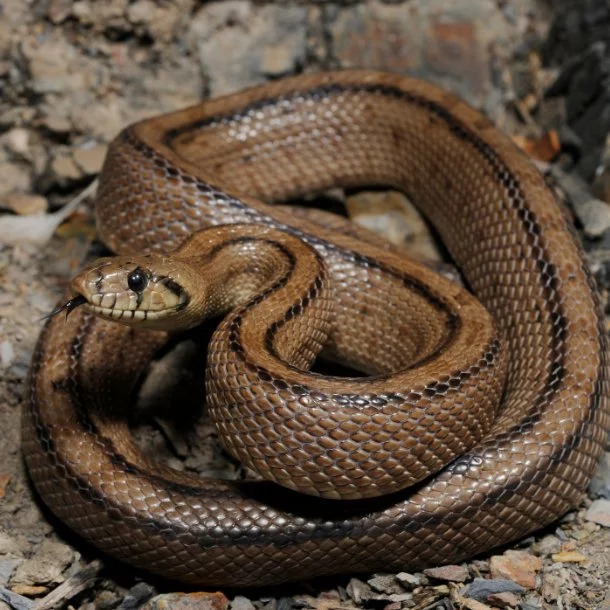 This snake is also known as Gwardar. Aside from being native to Australia, it is quick, highly venomous. It adopts different patterns and colors majorly based on its location. It is very hazardous because it has a devastating effect on its victims. 
11. Saw-Scaled Viper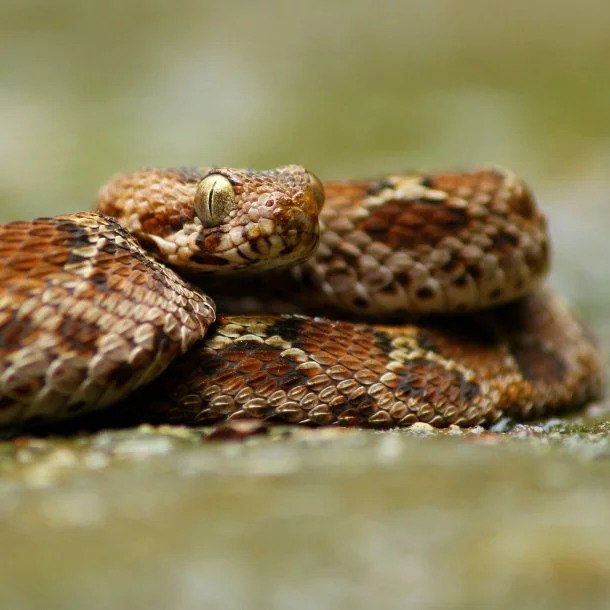 Looking at the small size of the saw-scaled viper, it is clear that size plays little or no role in determining how lethal, irritable, and aggressive a snake can be. This snake is fast to strike, and the number of deaths recorded for its victims is high. In Africa, Southwest Asia, and Arabia where it is found, it accounts for a higher number of human deaths than all other snakes combined.
10. Rattlesnake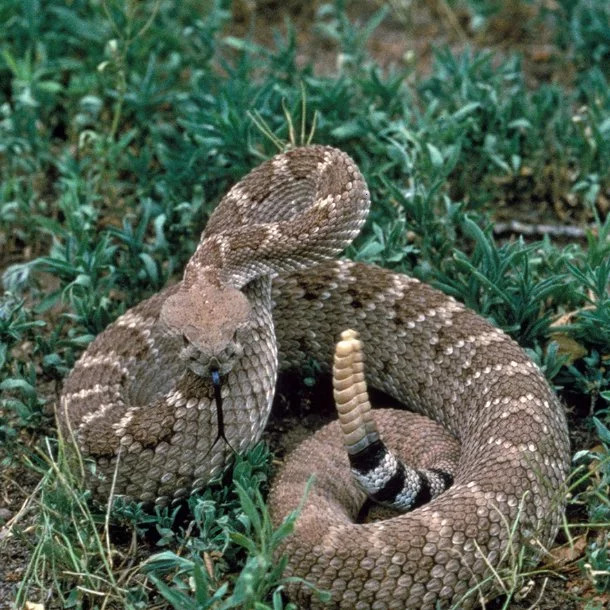 Rattlesnakes are concentrated in Northern Mexico and Southwest of United States. It is known that more than 13,000 species of this snake is found in Arizona alone. Although its bite is less fatal if victims are given proper and prompt medical attention.
9. Indian Cobra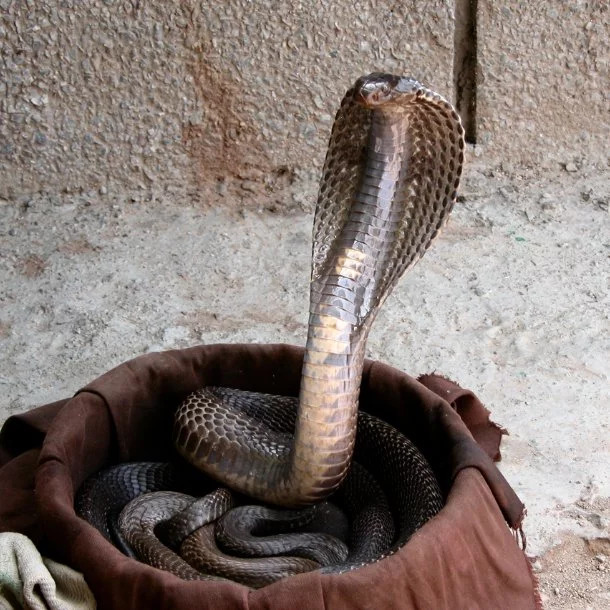 Many people believe that Indian cobra is arguably the world's most famous snake. The poisonous snake consumes lizards, rodents, and frogs. Not only is the snake able to bite, but it can also spit venom fro a distance while trying to defend itself. Its venom can cause severe pain and damage to the eyes.
8. Black Mamba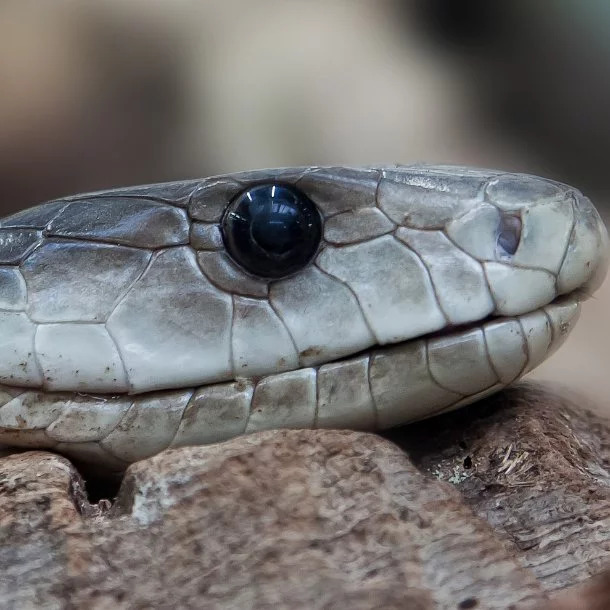 If you are looking for a snake that is highly aggressive, fast, and lethal, the Black Mamba comes to mind. It is said to have been responsible for several human deaths. In Africa myths, its capability is exaggerated to a legendary proportion. Thus, one can say it is among the deadliest snakes in the world.
7. Tiger Snake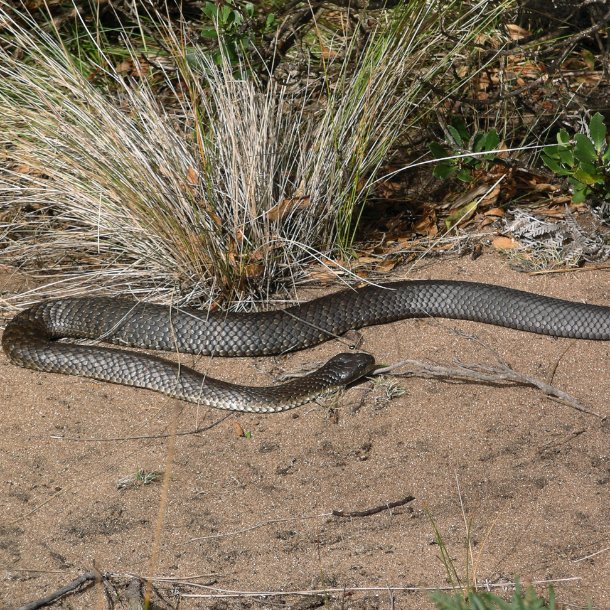 Tiger snakes are native to Australia and are dreaded a lot by people. This malignant and dangerous predator is aggressive and has toxic venom. One key takeaway about this snake is that it survives adverse environmental conditions evidence in its presence in Australia.
6. Blue Krait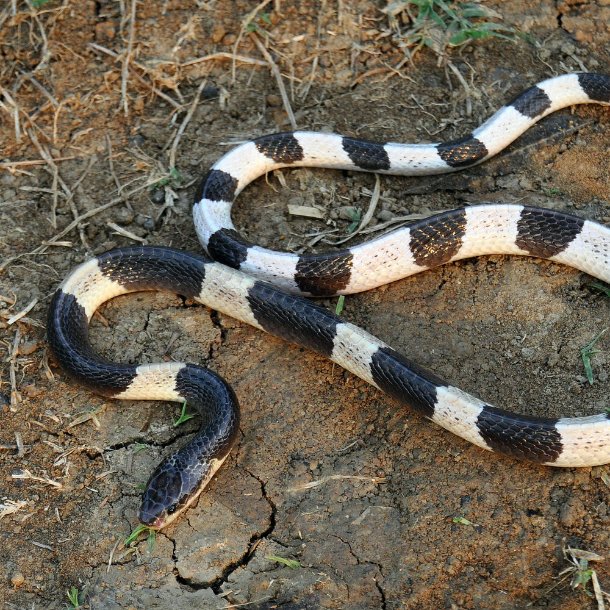 While the blue krait snake is not the deadliest out there, it is still one of the most dangerous. Often found in Thailand, over 50 percent of its victims eventually die even amidst several anti-venom. The good news is that it is not as aggressive as most other snakes and only bites when provoked beyond doubt.
5. Eastern Brown Snake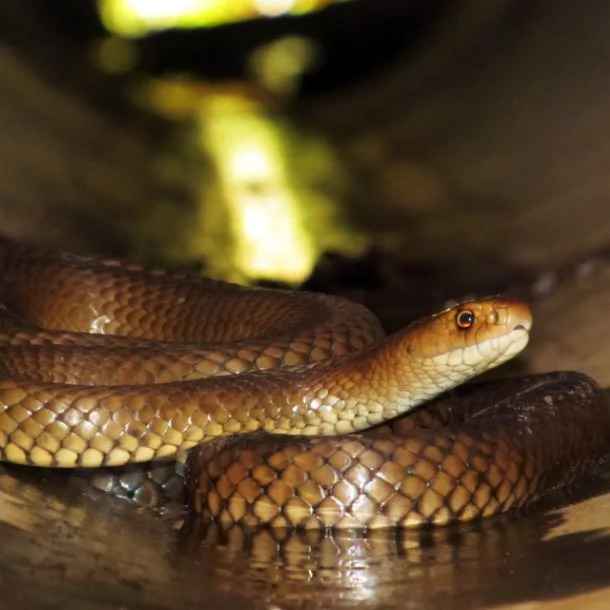 Native to Indonesia, Australia, and Papua of Guinea, this snake is known to have spread its terror to humans. Following the LD50 value in mice, it is considered the second most poisonous land snakes globally. LD50 value is the measure of a snake's lethal dosage of venom.
4. Death Adder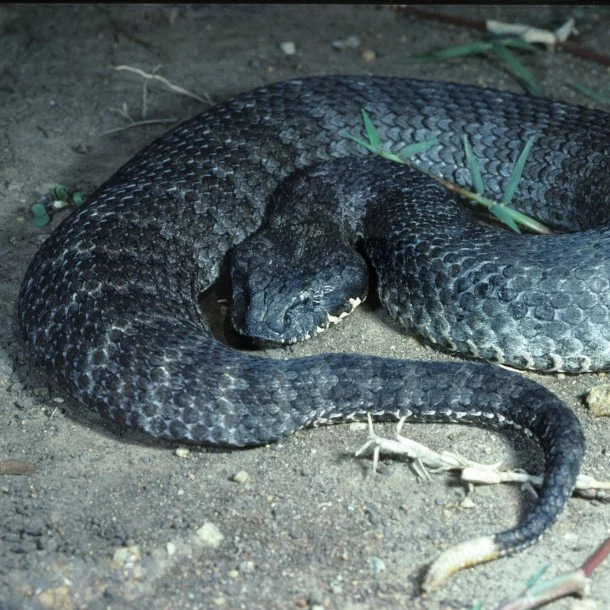 Among snakes found in Australia, the death adder, which is native to Australia, is likely the most poisonous. One unique thing with this snake is that it waits patiently (usually for days) for its prey. It camouflages well with leaves and swiftly attacks its prey. After injecting its poison, it awaits the death of its victim before it begins eating it.
3. Philippine Cobra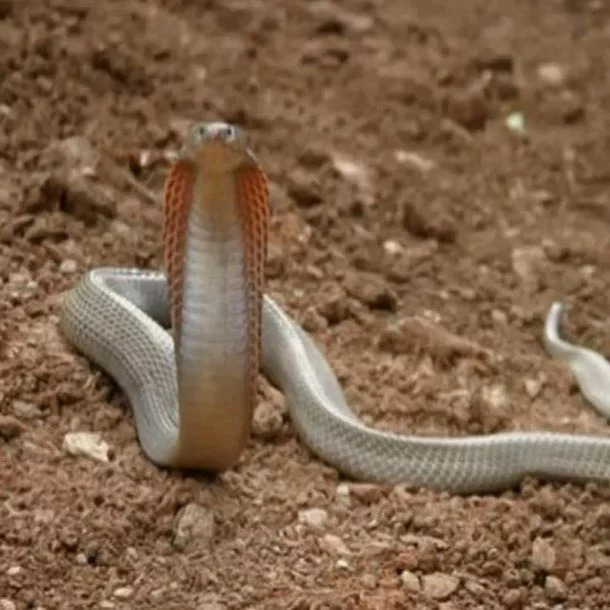 Among toxicology experts, the Philippine cobra is presumed to be the deadliest going by the toxicity of its venom. Usually, it takes a maximum of 30 minutes for anyone who suffers this snake to die. According to experts, its venom is able to interrupt nerve signal transmission, thereby collapsing the respiratory system in no time. For this reason, it is considered one of the deadliest of snakes in the world.
2. Inland Taipan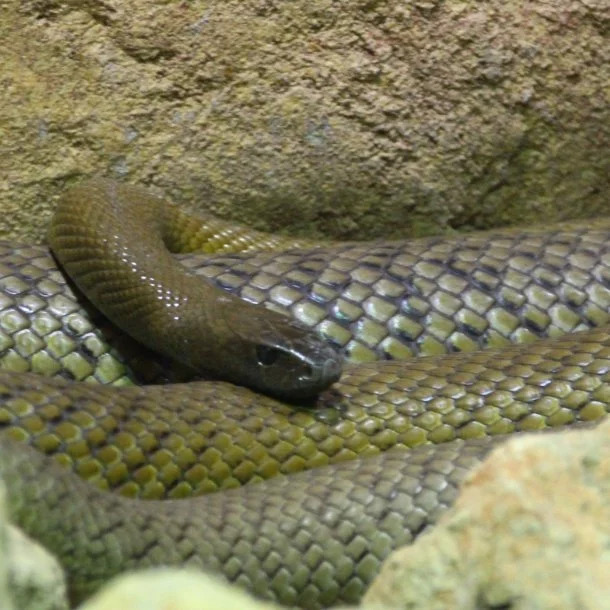 When it comes to amazing things about this snake, the venom is only second to the speed at which it bites. This snake's victims suffer from successive strikes. The toxicity of the venom injected by this snake in its victim is way more than obtainable with any other snake worldwide. 
1. Belcher's Sea Snake
Experts say that the venom from the Belcher's sea snake is up to a hundred times more than that from other snakes. Do you know that while a  single drop of the King Cobra's venom is enough to kill more than 150 persons, just a few milligrams venom from the Belcher's sea snake is capable of killing more than 1,000 persons? However, the snake hardly bites because it is very timid.