Country singers muses and wives: then and now
Country music also known as country and western is a music genre which originates from the southern United States in the early 1920s. One of the reasons why country music is popular is its focus on human emotions and social makeup. The music genre is about love, extreme sorrow, extreme happiness, and heartbreaks. Some songs, which talk about love, pleasure, and heartbreaks were composed by country music artists based on the men and women in their lives. Here is a list of famous country singers and the partners that inspired some of their songs. 
 Johnny Cash | June Carter – then
Johnny Cash meeting with June Carter may be seen as love at first sight. The couple seemed to be a match made from heaven given the way they bonded from their first meeting. After divorcing his first wife, Johnny started a relationship with June whom he met while performing at the Grand Old Opry. He proposed to June during a live performance in London after a 13 years courtship. After a big yes to the proposal, the couple went to have a child named John Carter Cash.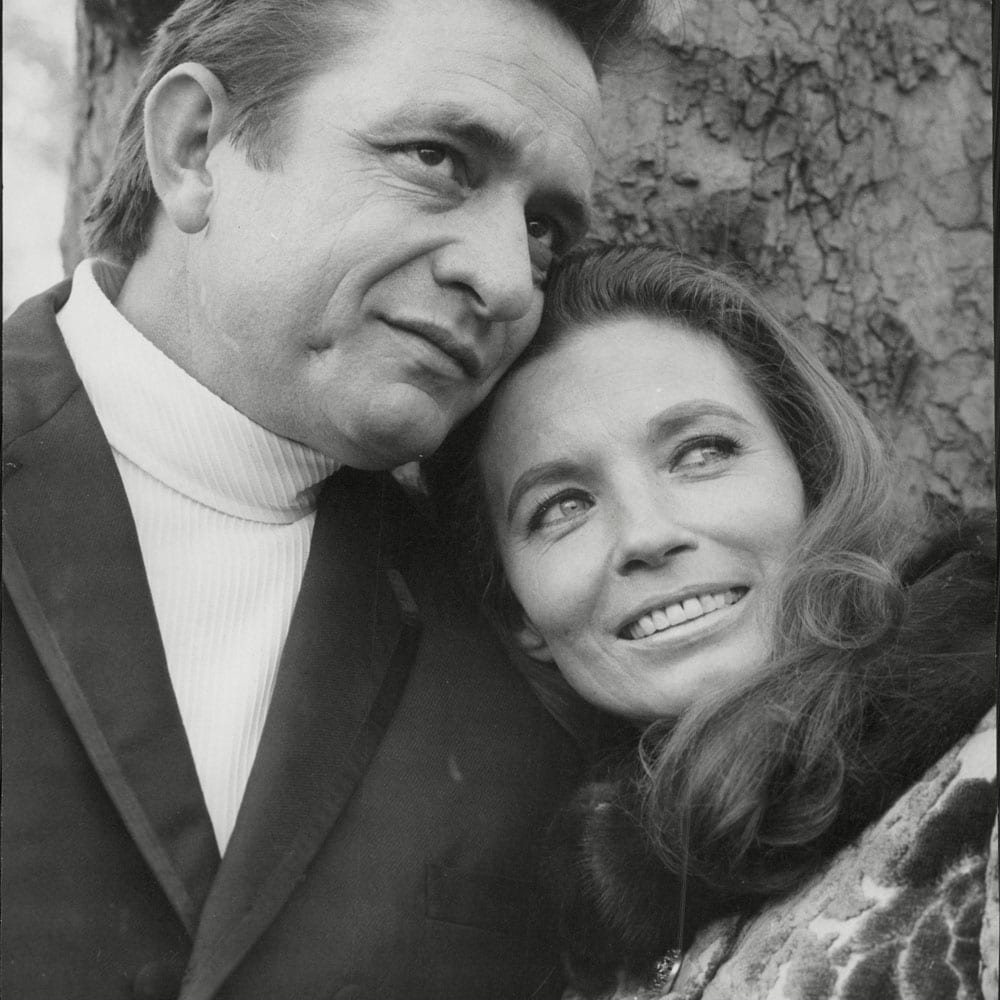 Johnny Cash | June Carter – now
June's love for Johnny Cash was never at a point questionable despite the constant touring, drug abuse, and tough demeanor of Cash. The couple remained married for 35 years before the death of June in 2003. June would often take Johnny for rehab throughout the marriage and sometimes steal his drug to flush down in the toilet; yet, they stayed together. When June died in 2003, Johnny became so inconsolable and heartbroken that he died a few months later.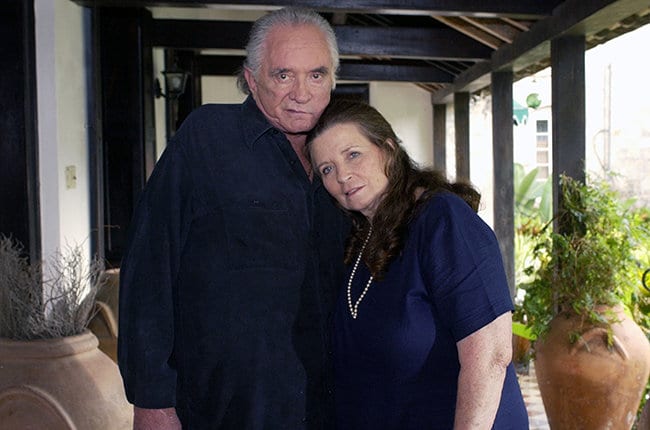 Reba MacEntire | Narvel Blackstock – then
Reba owned a band where Narvel was a steel guitar player. They continued their relationship when Narvel became the manager of the group. Narvel, who had three children before meeting Reba got married to her on a boat in Lake Tahoe in 1989. Reba maintained a cordial relationship with her step-children, and she also gave birth to a child for Narvel named Shelby.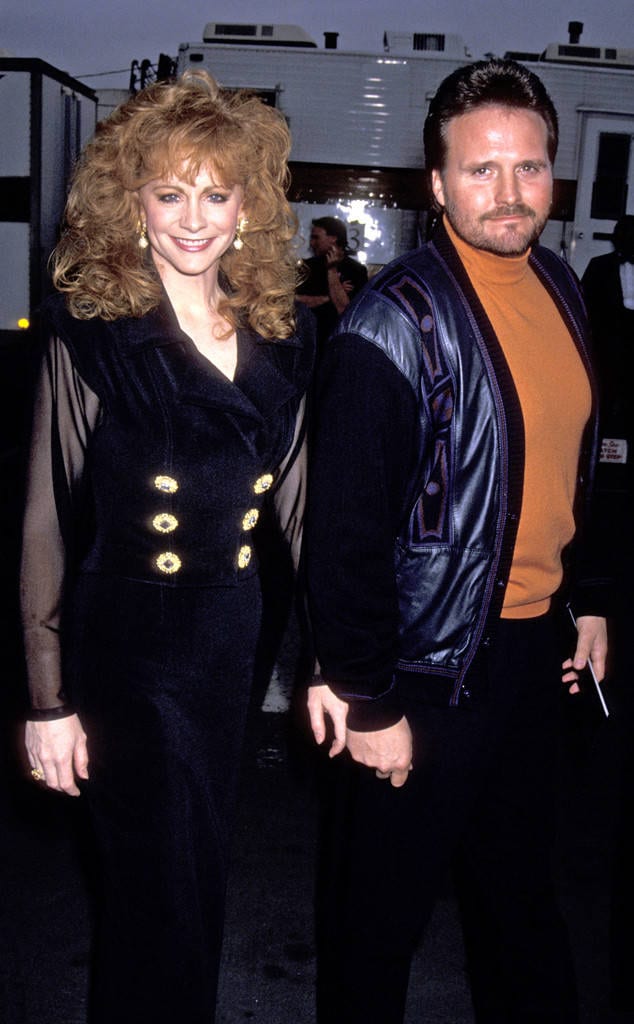 Reba MacEntire | Narvel Blackstock – now
The marriage between Narvel and Reba ended in divorce after 26 years, but both are still in good terms. The relationship between Reba and her step-children remains cordial. Brandon, one of her step-children, is married to superstar Kelly Clarkson and Reba has expressed her excitement over the progress of the children. Her only son, Shelby, is a popular Indy car driver.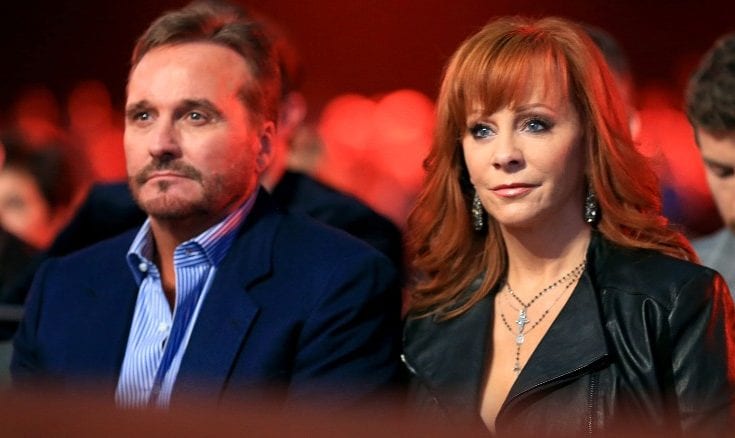 Glen Campbell | Kimberly Woolen – then
Glen Campbell had three sons and two daughters from three marriages before meeting Kimberly woolen. Kimberly Woolen met the Country music talent when she was working at a Radio City Music Hall. They got married and gave birth to three children- Ashely and two sons named Cal and Shannon.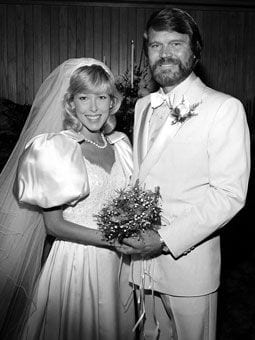 Glen Campbell | Kimberly Woolen – now
Campbell and his three children have performed together in concerts on various occasions. Since he was diagnosed with Alzheimers, his children and wife decided to move him into an assisted living facility; although that move drew a lot of criticism. Even though Glen Campbell is unable to sing or play his guitar again, Kimberly Woolen has been faithful in staying with him the entire time, to ensure the country music legend receives maximum care.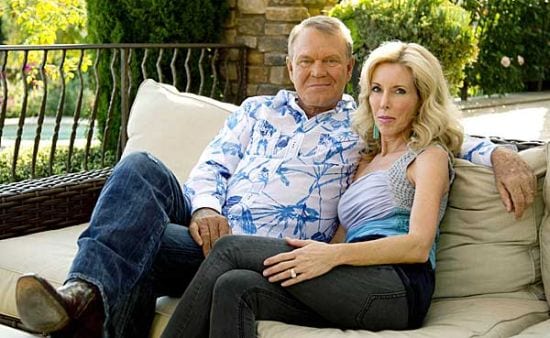 Martina McBride | John McBride – then
Martina McBride was on a music tour when she met John McBride, her current husband. Martina McBride was the woman on stage while her man worked behind the scene as a sound engineer. The duo fell in love and ended up marrying in 1988 giving birth to three children-Emma Justine, Delaney Katharine, and Ava Rose Kathleen. Following the birth of her children, Martina McBride decided to tour less. She said, being there for her children as a mother is more important to her than money.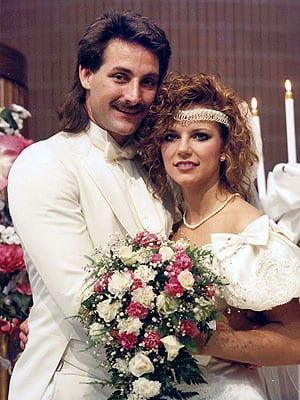 Martina McBride | John McBride – now
Martina McBride still engages in music tour but is much of a family affair now. She is fond of bringing her three daughters for concerts; and should you make it to the backstage to see Martina's chief engineer, you will see John, her husband in charge of the sound. The couple is also a manager of a record label in Nashville, TN. That is where they spend their time outside tour, and popular arts like Brad Paisley, Bruce Springsteen, and Pearl Jam have recorded in their studio before.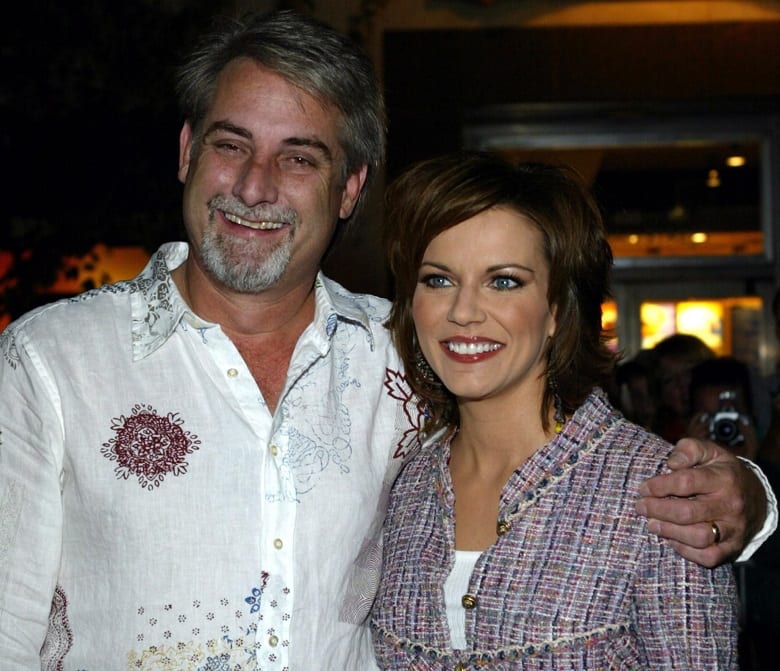 Mac Davis | Lise Kristen Gerard – then
Mac Davies was unlucky with his first wife two marriages before he finally met his heartthrob, Lise Kristen Gerard. After his first wife with whom he had a son divorced him, Davis married an 18-year old girl who later left him for Glen Campbell. It took a while for Mac Davis to find his soul mate (Lise Kristen Gerard) who is 12 years younger than him. Mac Davis and third wife, who is a nurse, had two children named Noah Claire and Cody Luke.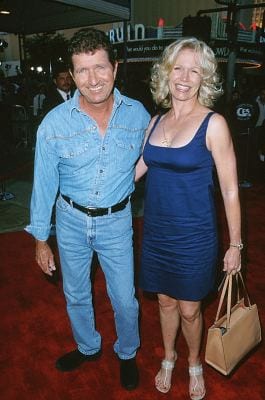 Mac Davis | Lise Kristen Gerard – now
Mac Davis and Lise Kristen Gerard are still very much active together, and they look happy as much as when they did at the time they got married. On many occasions, they appear together for numerous award shows which strengthens their bond the more. Davis spends time with his family at their mansion in Bel Air and sometimes engages in skiing at their vacation home in Lake Tahoe. Occasionally, he grants interviews on what it looks like working for "The King" Elvis Presley.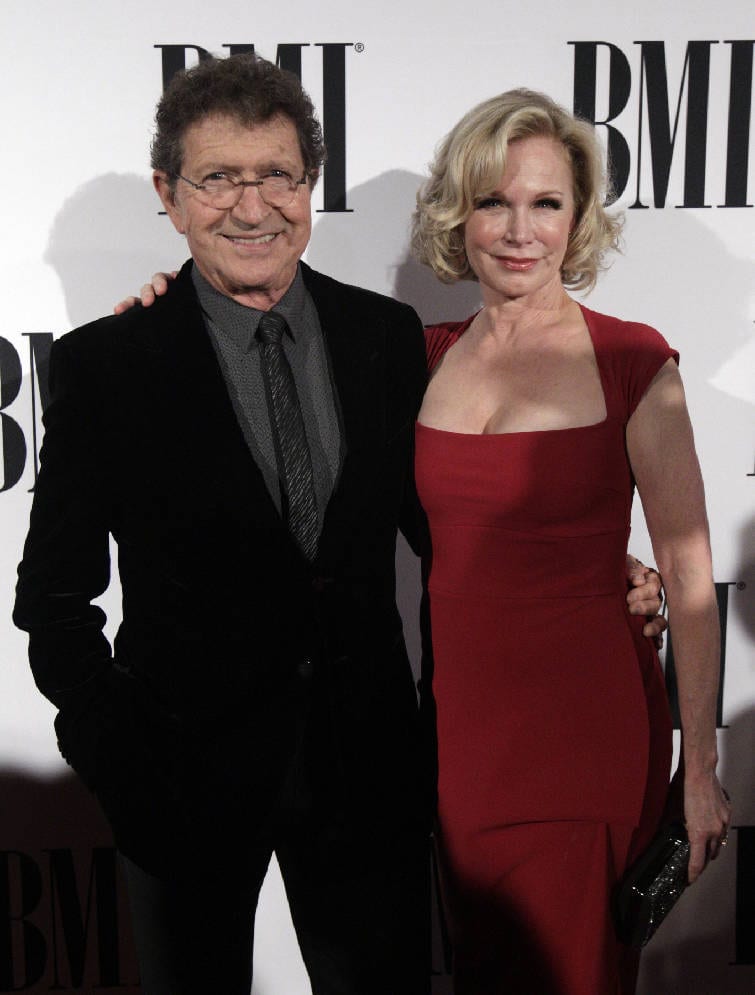 Jimmy Dean | Donna Meade – then
Both Jimmy Dean and his second wife Donna Meade were on the stage of the show Nashville when they met. They married in 1991 as they enjoyed their married life living on the Dean estate located south of Richmond, Va. They attended charity events together, and Donna helped Jimmy in managing his sausage empire.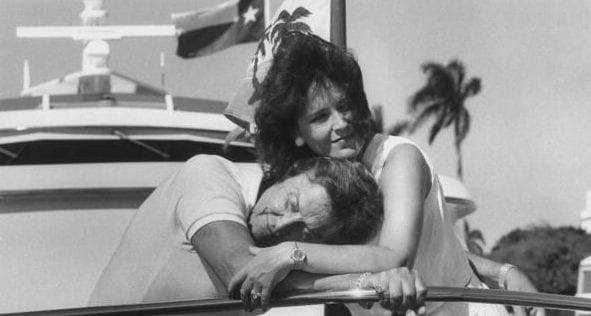 Jimmy Dean | Donna Meade – now
Donna continued music recording following the death of Jimmy Dean in 2010. Going for her 40th high school reunion was a life-changing event for Donna. That was where she re-kindled an old flame love with her high school sweetheart. They started dating and got married in 2013. Jayson Franklin, Donna's new second husband formerly worked as a construction worker before meeting Donna. Jimmy undoubtedly wishes them well from above, and indeed, his former wife is having a good time.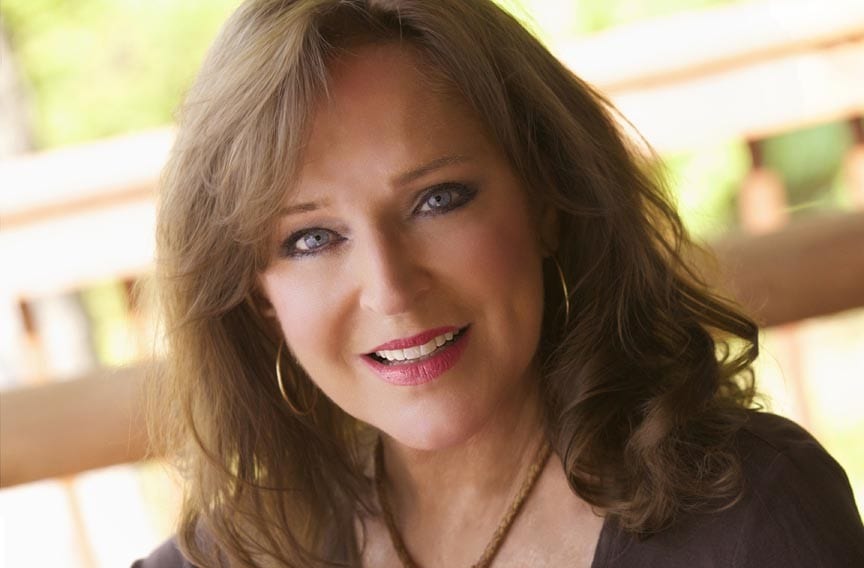 Merle Haggard | Leona Williams – then
It is safe to say that Haggard marries like he drops singles. The dimpled singer was married five times in which he had six children, of course from different women. Bonnie Owens was one of the more popular women he married. Along the line, the marriage went sour. Haggard and Bonnie had to settle for a divorce, which both parties took in good fate. Moving on, Haggard fell in love with one of the greatest country music stars, in Leona Williams. Such was their bond that is translated into music. The song "The Bull and the Beaver" a duet between the two lovers topped charts for weeks. Bonnie Owens, Haggard's ex-wife, seemed not to have any issue of being the maid of honor on their wedding, one of the weirdest turns of events you can imagine.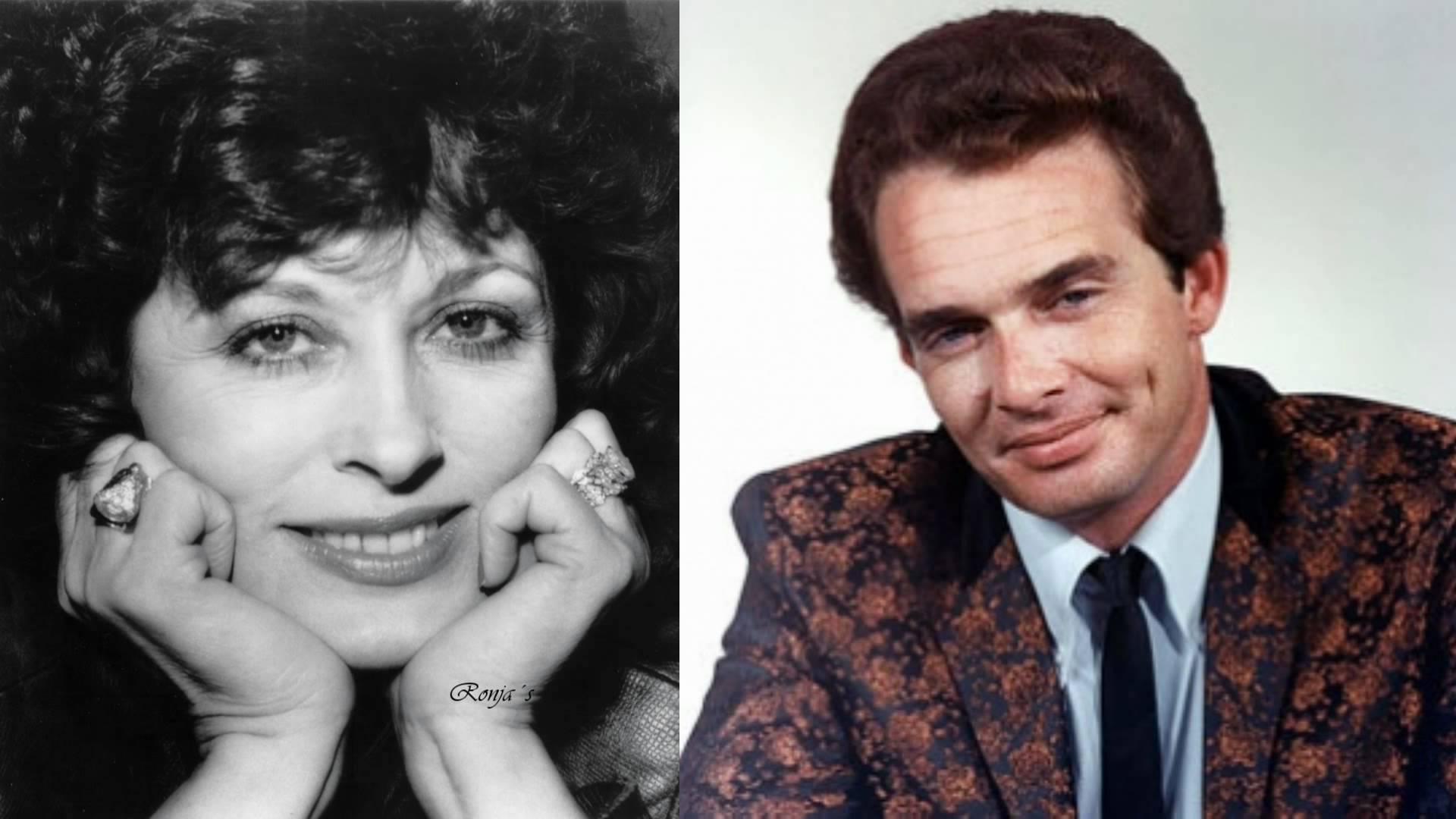 Merle Haggard | Leona Williams – now
After five years of marriage, they ended up divorcing. The first two years seemed like they weren't going to get over each other. The next three years, rumors had it, the marriage was tumultuous. Both parties had no other option than to call it quits. That didn't stop both of them from distinguishing marriage from their profession as they still teamed up to create a beautiful piece, "We're strangers again." You would think they were talking about themselves, which in any case, you are right. The truth however is, they were always a good team producing good music. One yet puzzling thing is, the ex-wife of Haggard never left the picture, as she didn't stop being Haggard's backup singer till her demise in 2006. That is mind-boggling, but business is business.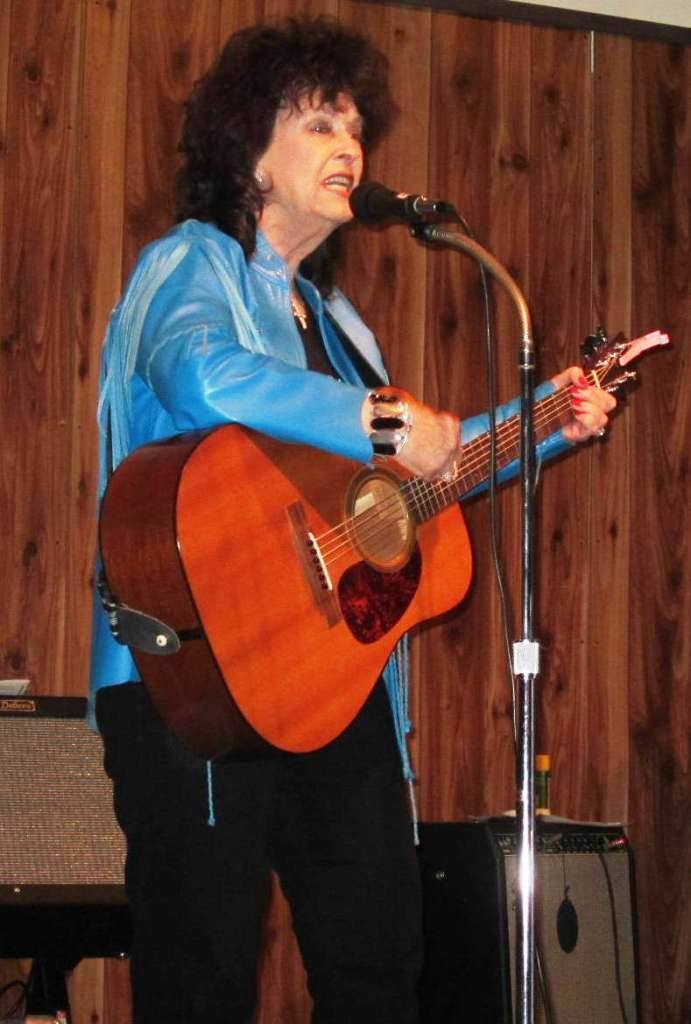 George Jones | Tammy Wynette – then
It is not an uncommon scenario where music stars marry each other and still make music together. George and Tammy are the perfect examples. Perhaps, you could say they were trying to follow the footsteps of Jonny Cash and June Carter; the country music power couple everybody relates loves. George was married twice before falling in love with Tammy. Tammy herself isn't left out, having seen herself nullify her third marriage. Both were not new to leaving marriages. When they got married, it got people talking as they were well-known as giants of country music. The previous marriages of Tammy saw her bore three children, which George decided to adopt legally. However, adding to the three children, the couple had a child together - Tamala Georgette Jones.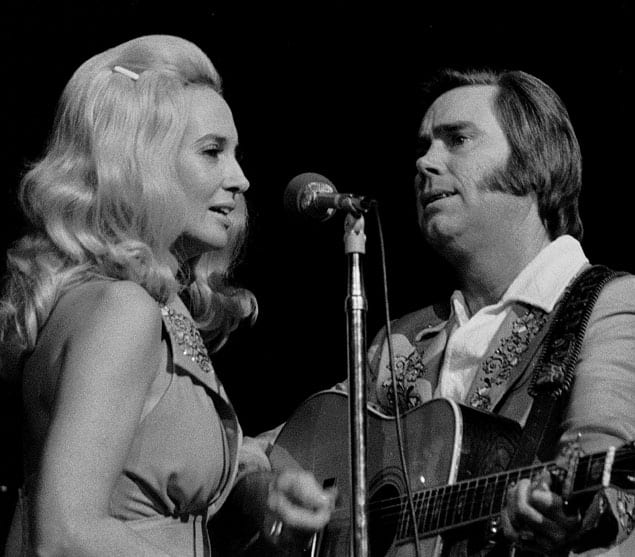 George Jones | Tammy Wynette – now
Six years after their marriage, the couples were separated after divorce ready for other unions. Tammy remarried twice after the divorce while George as well went on to be married one more time. George was engulfed in alcoholism and couldn't pull through his last marriage while Tammy divorced yet again the man he married for just a month and a half before her fifth and final man in 1978.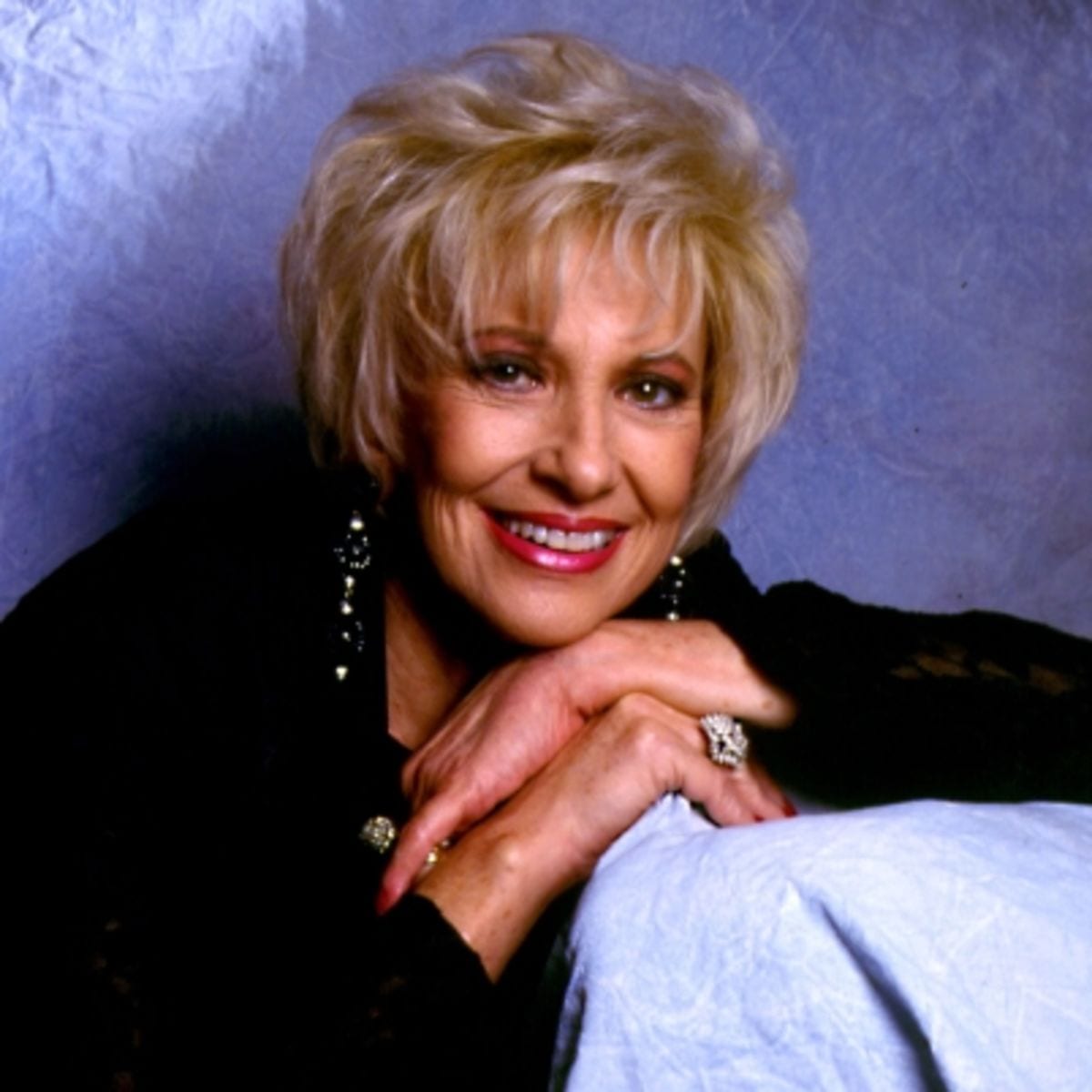 Ronnie Milsap | Joyce Milsap – then
Ronnie Milsap began performing with a local R&B band when he was studying at Young Harris College in Georgia. The born blind singer met Joyce at a dinner party, and both immediately fell in love since 1964. Ronnie Milsap and Joyce Milsap married just a year later, and they have been inseparable since then.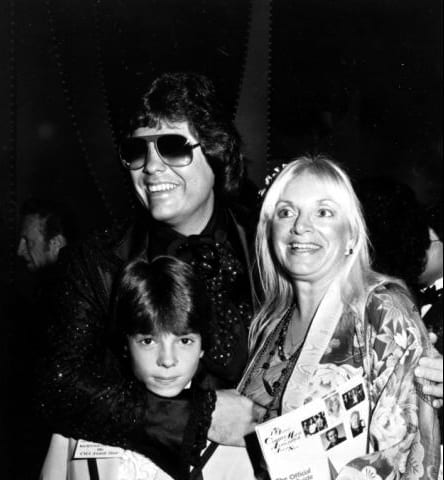 Ronnie Milsap | Joyce Milsap – now
If there is a couple that has defied the odd among country music relationships, it is Ronnie Milsap and Joyce Milsap. Ronnie had invited Milsap on many occasions to record songs with him. That has not been a success due to the avoidance of coming into the limelight by Milsap. Ronnie said in an interview that,
the only thing that counts, that really matters, is love.
The couples were together in 2014 for Ronnie's tour, and they seem inseparable as they continue their love life.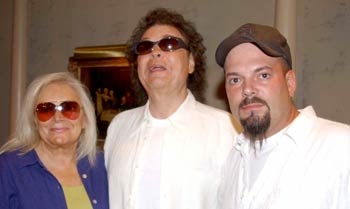 Winnie Nelson | Connie Koepke - then
It was in a club in Houston, Texas, where Winnie was performing that he met Connie. Willie had just divorced his second wife, Shirley Collie. He didn't make a move immediately. But the next time he came to Houston, he found a way of calling her. They both fell in love and married. He, however, married her just after he moved to his ranch in Bandera in 1972. Amy Lee and Paula Carlene are the names they gave to the girls they ended up having together.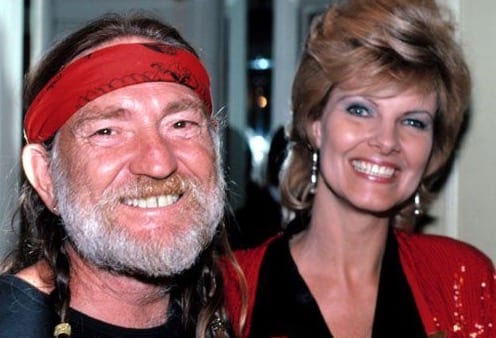 Winnie Nelson | Connie Koepke - now
It took seventeen years for the marriage to collapse in 1988. It didn't take long however for Winnie to meet another woman by the name Annie D'Angelo. Three years after he divorced Connie, he married Annie and together they had two sons - Jacob Micah and Lukas Autry. One notorious event associated with Winnie was the incidence of his first wife beating him up with broomstick.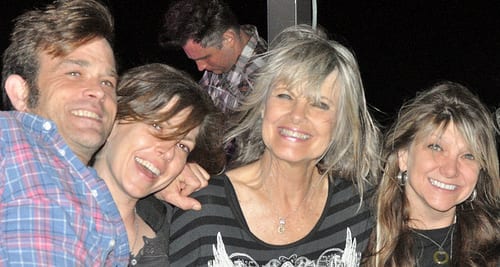 Ray Price | Janie May - then
Ray Price has always maintained that his songs were inspired by Janie, the love of his life. Before meeting Janie, he had a failed marriage and was looking forward to a better relationship. He got divorced after having a child named Cliff with her. Ray and Janie married in 1970, the peak of his almost 50 years musical career. His music is said to be the bedrock of country music today.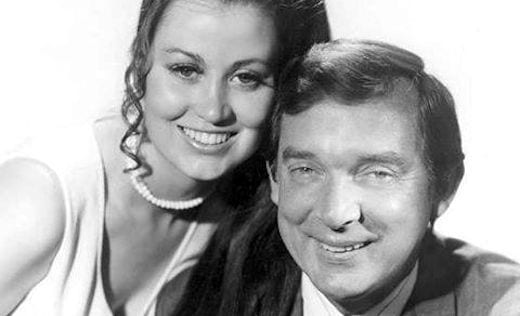 Ray Price | Janie May - now
Till 2013 when Ray died of pancreatic cancer, he was never for once found wanting on infidelity issues. As if he knew he was going to die soon, Ray created an album which he dedicated to Janie. "Beauty is..", the name of the album would go on to be a reference point of country music genre. The music star marriage lasted for 43 years before his death — such a great commitment.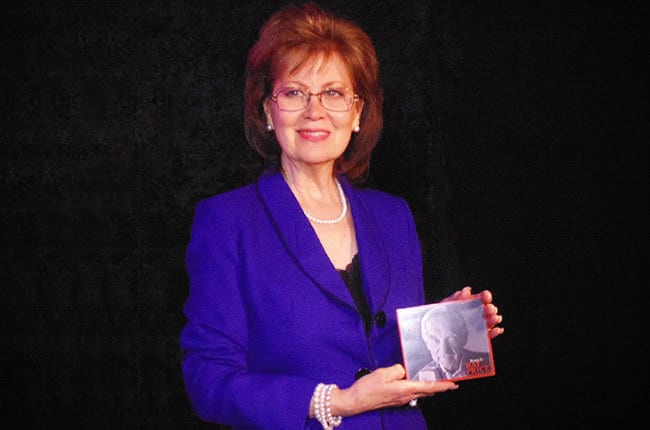 Hank Williams Jnr | Mary Jane Thomas - then
After two marriages, Hank Williams Jnr, couldn't resist model Mary Jane Thomas who was a model. Hank had three kids from his earlier marriages, one of which was named Hank Williams III. It didn't take long before he married Mary in 1990. Together they had two kids with the names; Samuel, a boy, and Katherine Diane, a girl. Mary was a model, and Hank was running commentaries for Monday night football. Both of them found home in each other the way they were.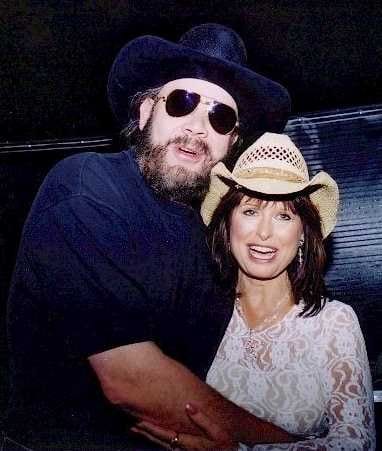 Hank Williams Jnr | Mary Jane Thomas- now
In 2007, after 17 years of marriage, the couple separated on the grounds of Mary's drugs abuse. On the other hand, Hank was also in the public eyes as he always found a way to be vocal about the irregularities of the then-president. Mary and Hank got back together after Mary's rehab over the drug abuse. Since then, things have been quite rosy for the couple.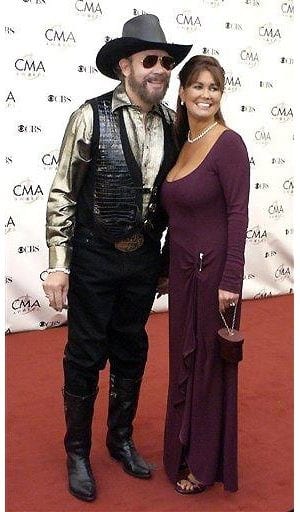 Waylon Jennings | Jessi Colter – then
Before Waylon met Miriam Johnson (who would later become Jessi Colter, a name she attributed to her great grandfather), he was already married three times. It took only a year after Jessi divorced her husband to get married to Waylon. They later would have a child named Waylon Albright Jennings. Waylon then would become a biological father, stepfather and adopted father to about seven children.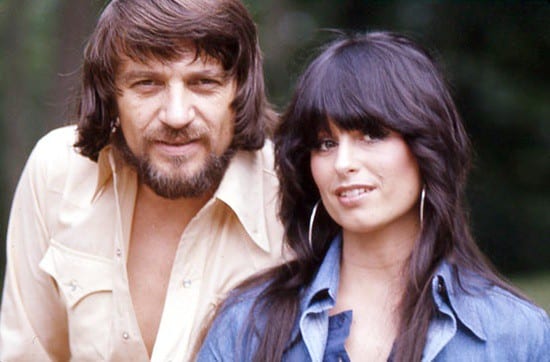 Waylon Jennings | Jessi Colter- now
One bane that almost ruined Waylon's marriage was his addiction to drugs. Sensing the danger, Waylon had no choice but to sober up. His determination made him go back to high school to get his GED as proof to show how committed he was to the marriage. However, the effects of the drugs would later catch up with him. He died while on tour.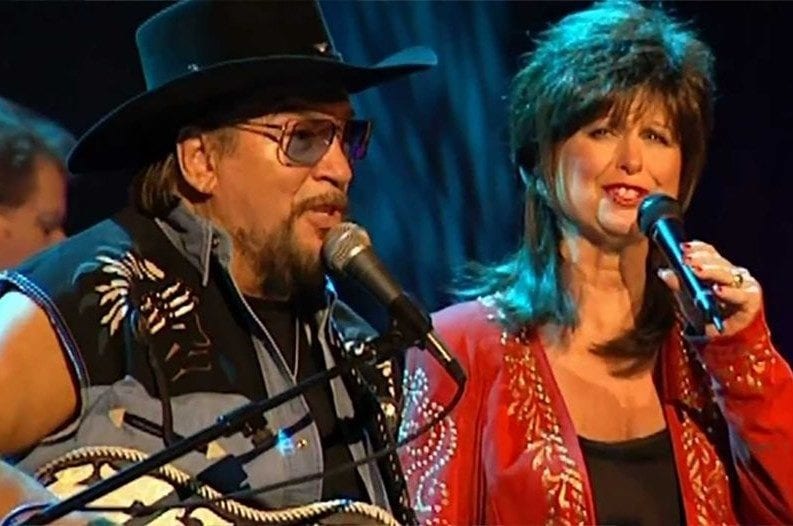 Dean Martin | Jeanne Biegger – then
Dean Martin, after coming out from a bitter custody battle for his four children met the former Orange Bowl Queen, Jeanne Biegger. Dean married Jeanne Biegger in 1949, a week after he finalized the divorce with his first wife. The new couple went on to have three children- Ricci Dean, Dean Paul Martin, and Gina Martin. Ricci and Dean ended up as musicians while Dean (the son) became a US Air Force fighter pilot.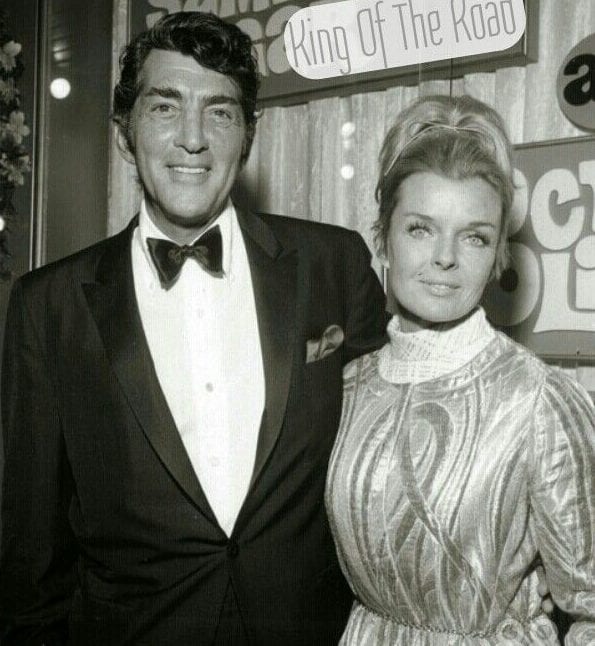 Dean Martin | Jeanne Biegger – now
The marriage between Dean and Jeanne wasn't happily ever after. They divorced in 1973 with tragedy still befalling the whole family. Dean Martin didn't survive the crash where his US Air Force F-4 Phantom flew into a massive storm and crashed into a mountain. Also, Ricci Martin dies in his home in Utah with no one knowing the cause of his death. 

Mel Tillis | Doris Tillis- then
Young musicians are always beautiful, especially if they seem to have a bright future. Mel and Doris met while they were still young, and they later got married with kids. Pam Tillis was the name given to one of them. Their marriage looked like the proverbial "happily ever after," but their marriage would face crises later. The marriage didn't prevent Mel from producing songs which featured in the top 10 hits of their time.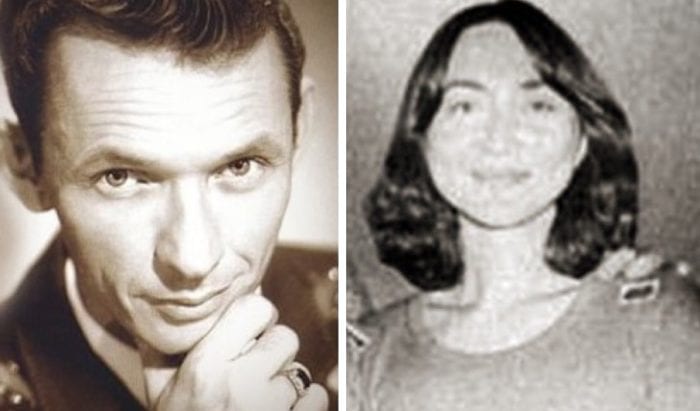 Mel Tillis | Doris Tillis- now
It took 20 years before Mel and Doris' marriage hit a snag. They had no option than to file for a divorce. The beautiful thing about it is that they carried out the separation without hassles. They kept in touch throughout their lives. Doris decided not to remarry while Mel, on the other hand, found another soul mate. Their daughter, Pam, would go on to become a fantastic songwriter, even though she also had marriage problems.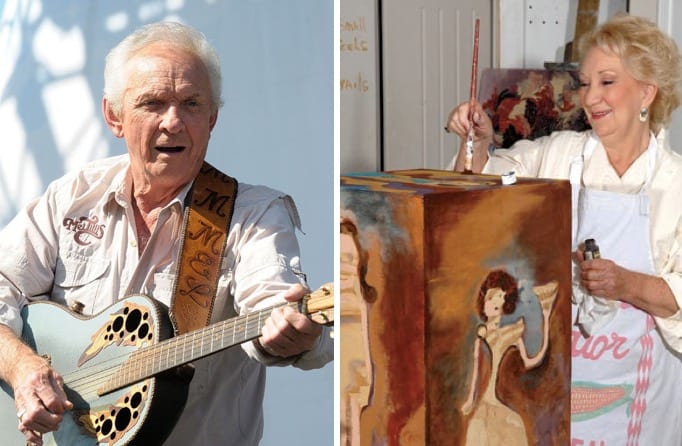 George Strait | Norma Strait - then
George and Norma's love story is one of the most cliched. Both attended the same high school. As Providence would have it, they became friends. Little did they know that it would be the start of something tangible in their lives. In George's words, he had once hesitated until he realized Norma might slip out of his hands forever. He took actions, and the result was them getting married in 1971.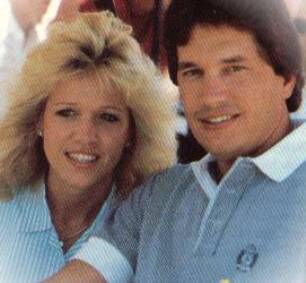 George Strait | Norma Strait - now
George and Norma Strait's marriage should be a blueprint for young lovers. They are married for a whopping 45 years and have no intent to stop being together. They are a power couple. Their children; George Strait, Jnr, who has a nickname, Bubba, would go on to become a Rodeo rider. Their daughter, Jennifer who would later have a motor crash, in which she died in 1986. The Straits are known for the establishment of a foundation dedicated to helping children in George's hometown, San Antonio, Texas. Such philanthropic gesture.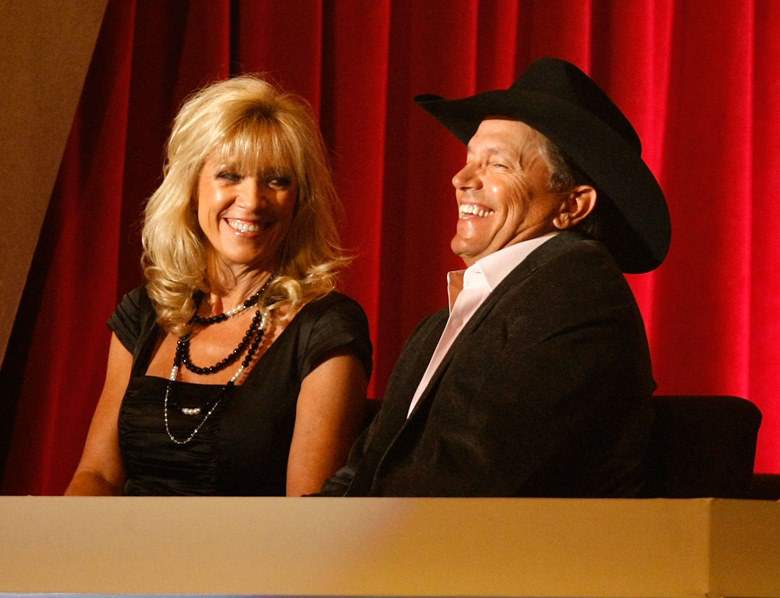 Kenny Rogers | Marianne Gordon – then
Kenny Rogers and Marianne Gordon's marriage in 1977 typically defined the term Celebrity Marriage. A country and a pop artist in Kenny Rogers and Marianne Gordon, a world-famous actress being in a union that would eventually produce Christopher Cody Rogers, their son in 1982. Out of Kenny's five marriages, this was his fourth and Marianne's second marriage. Kenny Rogers coming into the marriage with two kids from 2 women will forever be a mind-blowing fact.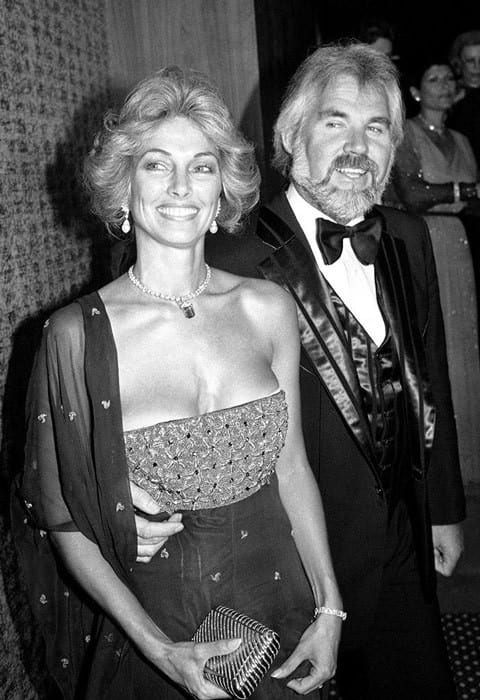 Kenny Rogers | Marianne Gordon – Now
As a result of their status and past marriage records, many people felt the marriage was not meant to last...and they were not disappointed. In 1993, they divorced, and Kenny Rogers had to cough out a humongous settlement that cost him $60 million which, no doubt is one of the largest in history. That sum in today's money is well over a $100 million! However, Kenny is back being a happy man and currently basking in the joy of being retired after parting away with that massive sum with two more children from his fifth and final marriage with Wanda in 1997.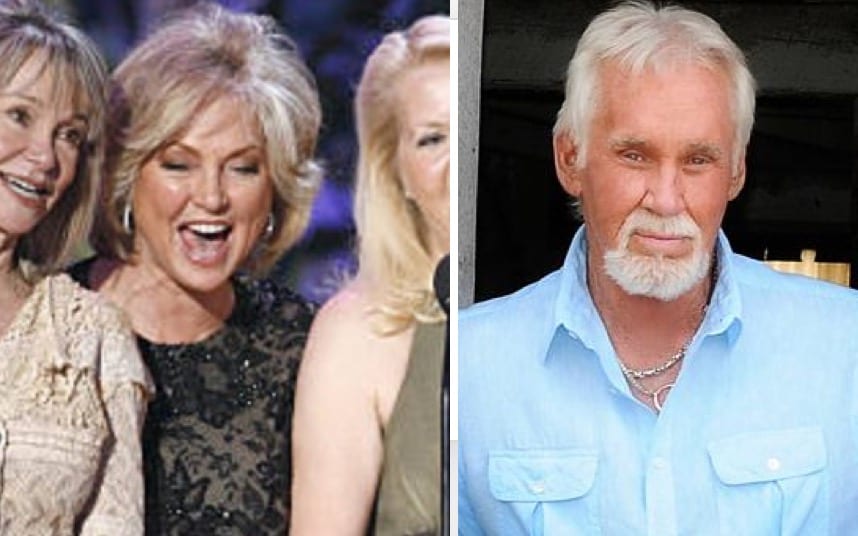 Darius Rucker | Beth Leonard – then
Contrary to popular beliefs, some stars have a humble and calm love life. Country African American and former Hootie and the Blowfish music star are living examples. Having met his wife Beth who was an events organizer and booking agent for VH1, on their first meeting, Darius had a feeling she did not like. Ironically, Beth Leonard felt he was friendly and sincere. Good thing that despite their mixed signals, they tied the knots eventually in 2000.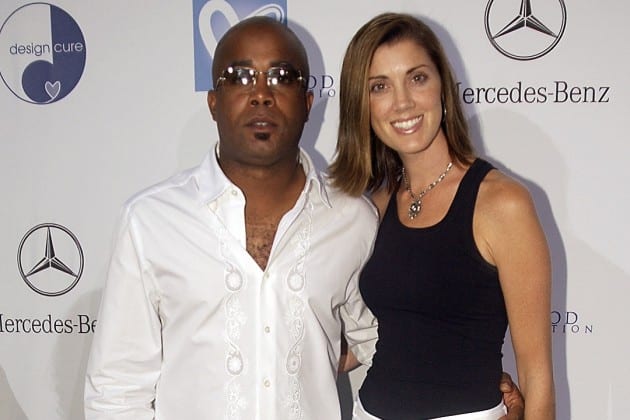 Darius Rucker | Beth Leonard – now
One of the fantastic indicators of having a blossoming love life is when everything around you seems to be rosy. This is the clear case of Darius Rucker! Since his marriage to Beth Leonard in 2000, he has since recorded a solo hit titled Alright, inspired by none other than his other half, Beth. Amongst his long list of successes post-marriage, his solo career has grown in leaps and bounds. Darius was the first black man to score a top country song since Charley Price in 1983 and also performed sold-out shows everywhere in the country. Asides his successful solo career, his family has grown from just having a daughter, Carolyn Pearl Phillips with an ex-girlfriend to having two more kids with his wife, Beth. Congrats to Darius!!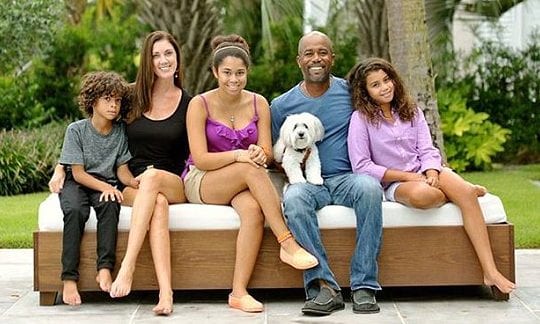 Garth Brooks | Sandy Mahl – then
Meeting your lover in the restroom sounds weird, but that was where Garth Brooks met Sandy. As a freshman at Oklahoma State University, a fight broke out at the ladies stall, and Garth was called upon to separate the two ladies fighting. Garth's eventual wife, Sandy was at the heart of the action at the restroom having tried to punch her opponent. She missed and had her fist stuck in a wall.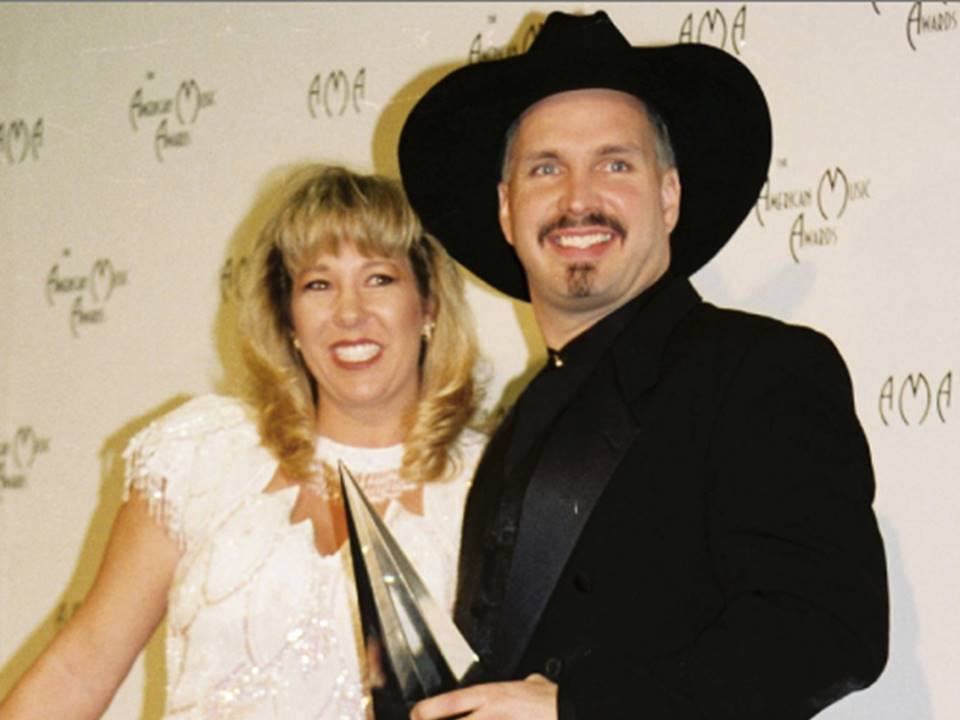 Garth Brooks | Sandy Mahl – now
Currently, Sandy works at a wildlife rehabilitation center nursing to injured animals and helping them get to their healthy state before releasing them back into the wild. While Garth, on the other hand, has remarried. Their marriage lasted for 15 years and produced three beautiful daughters named Taylor, Allie, and August. After their split up, Garth stated that he was not a very great husband and did not call enough. However, one uniting joy they both share is their becoming of grandparents after August delivered a baby in July 2013.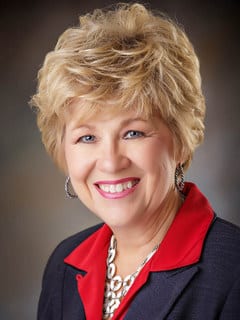 Clint Black | Lisa Hartman Black – then
Most people date for years before they take that final leap of faith and join ties forever. Some people discover that they are soulmates just ten months after meeting and go on to do "happily ever after." The latter is the story of Clint and Lisa. After meeting each other on New Year's Eve in 1990 at one of his shows in Houston, their love boat sailed. They fell deeply in love, which prompted their constant communication while Clint was on tour and meeting many more times. They got married at Clint's ranch in the middle of Texas in October 1990.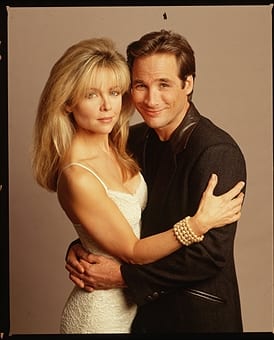 Clint Black | Lisa Hartman Black – now
Twenty-seven years after, Clint and Lisa are still basking in their deep love for each other. The romance is so deep that Lisa receives the credit for his success and the records he has released so far has not been without her approval.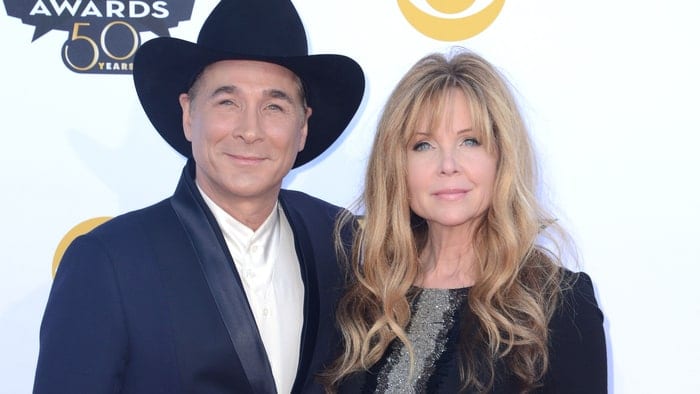 Alan Jackson | Denise Jackson – then
Only a few love stories run as deep as that of Alan Jackson and Denise Jackson. Few people get to reach the heights of familiarity and closeness that these two have attained. Reasons may be as a result of knowing each other since they were kids. They became high school sweethearts by dating all through their High school years until their eventual marriage at their hometown church in Newnan, GA in 1979. Word even has it that she was instrumental in kickstarting his career by introducing him to Glen Campbell. Talk about the ultimate social support system!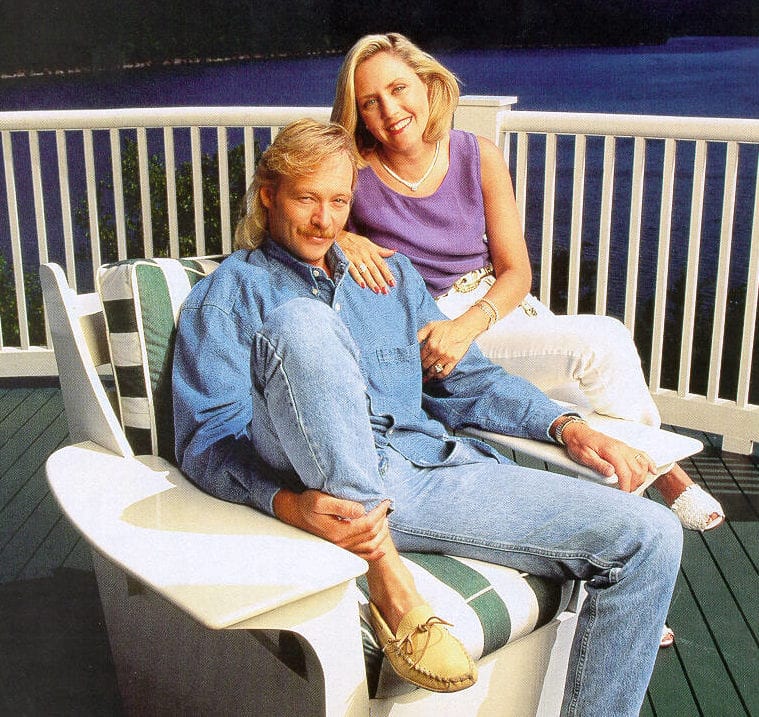 Alan Jackson | Denise Jackson – now
Alan and Denise's marriage has stood the test of time lasting over 36 years till date. Unfortunately, as a consequence of Alan's infidelity, they were separated for a few months but got together, and the relationship has only waxed stronger afterward. Their union is blessed with three beautiful daughters named Mattie, Alexandra and Dani.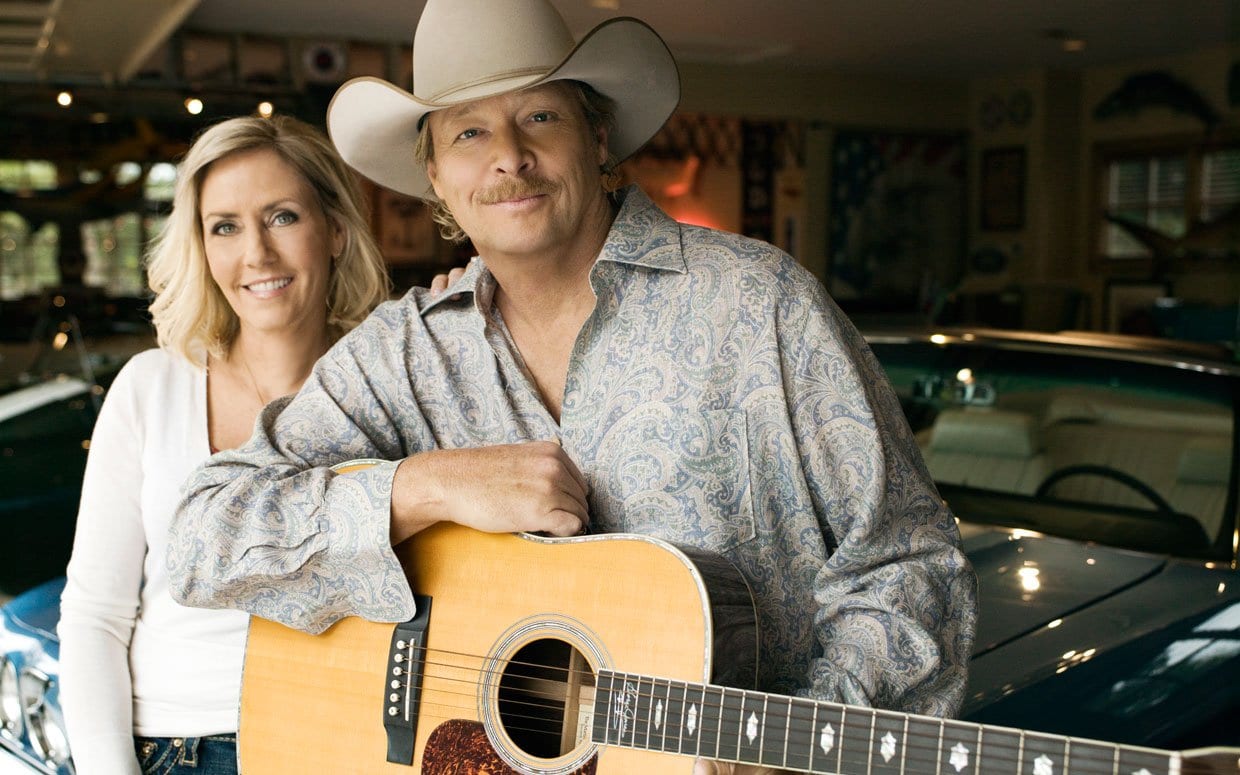 Randy Travis | Elizabeth Hatcher-Travis – then
Without making so much of an effort, Randy and Elizabeth's story is as randy as his name and worthy of Hollywood on-screen movie adaptation. The story of how they came about to be a couple is as controversial as it is fascinating. When Randy was trying to break out as a music artist, he met Elizabeth while performing at a club in North Carolina. His accommodation issues prompted Elizabeth, who at that time was married to the club owner to plead for Randy to stay at their home. His stay at home was so eventful that the club owner cum Elizabeth's husband got jealous of their closeness. He then ordered an ultimatum of either Randy gets kicked out, or she leaves. Yes, you guessed right, she moved out with Randy!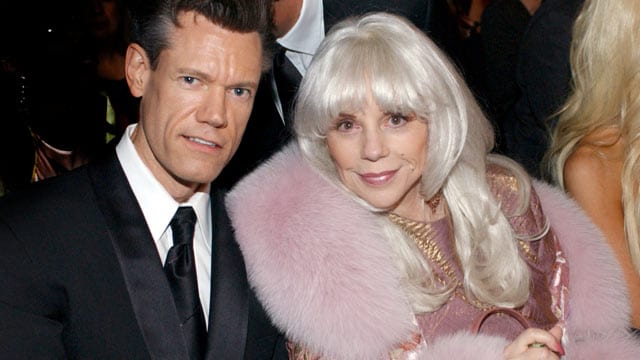 Randy Travis | Elizabeth Hatcher-Travis – now
The way this love story turned out, it is almost apparent that Randy was ignorant of the fact that Elizabeth was his good luck charm. If he had known he would not have cheated on her with another lady, a married woman. Elizabeth catching him red-handed in the act led to the divorce of their 19 years old marriage. Without his good luck charm, things only spiraled downwards from there with him, financially and physically.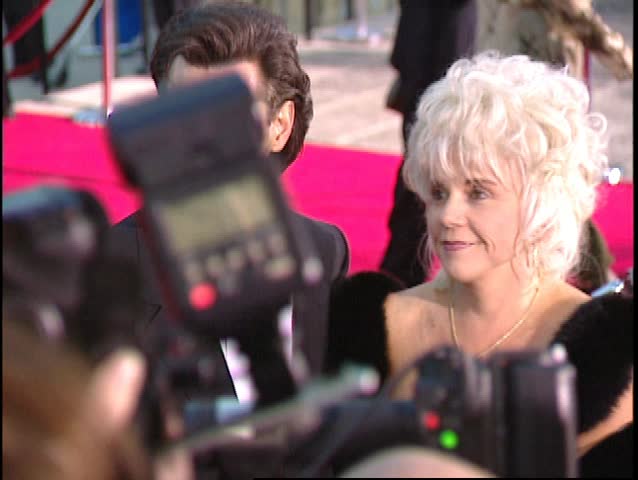 Keith Whitley | Lorrie Morgan – then
Keith Whitley and Lorrie Morgan, both singers, were the ideal couples and their marriage in 1986 produced several children. Unfortunately, Keith left this world tragically via alcohol poisoning, leaving Lorrie and the kids.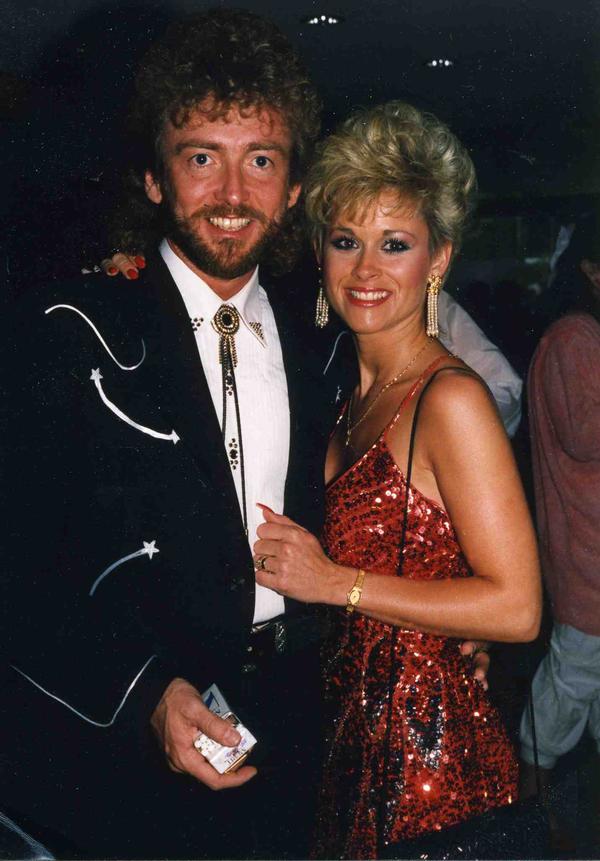 Keith Whitley | Lorrie Morgan – now
Currently, Lorrie is known for having filed for chapter 7 bankruptcy, which goes in tandem with her turbulent and rough personal life. After his death, she had since remarried and as well divorced four more times. However, seeing her latest marriage is with a Tennessee businessman, things will be looking up for her.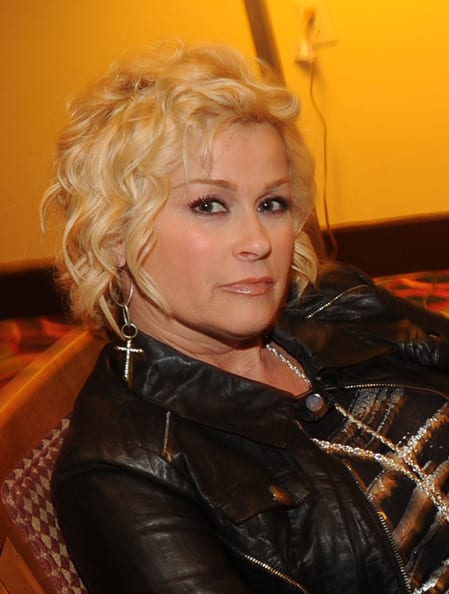 Lyle Lovett | Julia Roberts – then
Similar to one of Julia Roberts flick, Lyle Lovett and Julia's relationship is as exciting. Before meeting her on the set of producing "The Player," the world was yet to know him. What happened next is like the climax of a compelling Hollywood flick. They both eloped to Marion, IN, a small town in 1993 and got married there.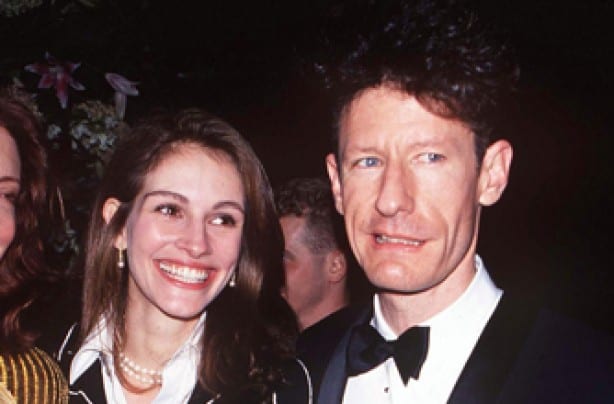 Lyle Lovett | Julia Roberts – now
Unsurprisingly, the union lasted for just two years before they both parted ways. Their career demands and irreconcilable differences were the reason for the divorce. The good thing is they are still good friends and have gone ahead to marry other people.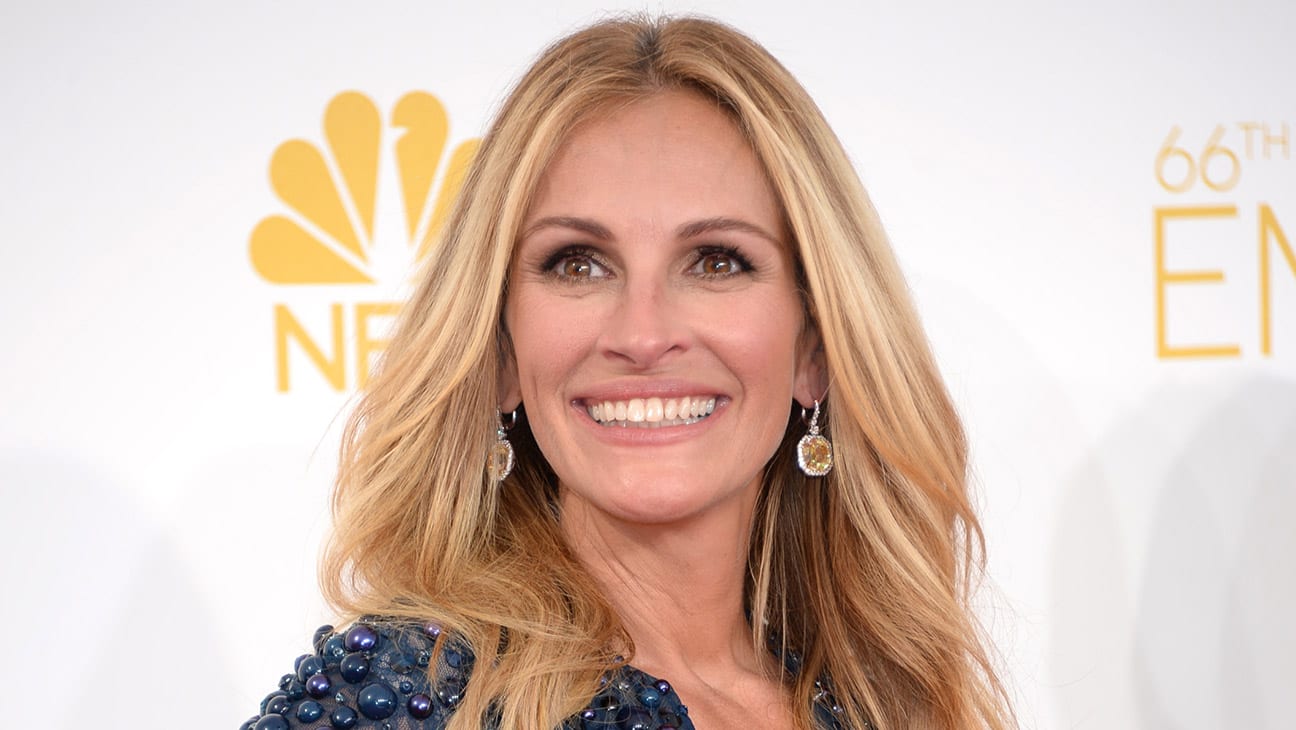 Travis Tritt | Theresa Nelson – then
They say love usually comes around when we give up or less expect it. That's the story Travis Tritt will probably tell for a long time. After two marriage failures, Travis had given up on love. The plan was to bask in his newfound status as a big-time bachelor. Just as the decision was made, Theresa came with a grand entrance into his life and he sunk deeply in love.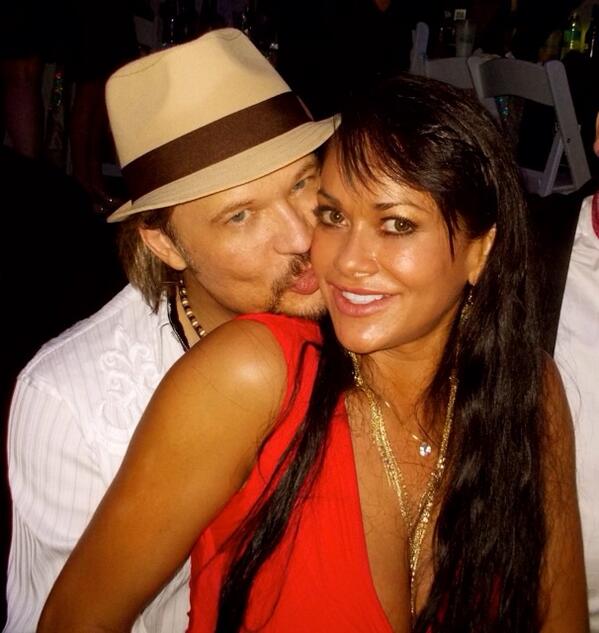 Travis Tritt | Theresa Nelson – now
That beautiful summer in 1997, while on tour, the only thing on Travis mind was a beautiful and lovely Theresa. The ultimate infatuation took over and seeing that his newfound addiction was the alluring Theresa, he decided to have the love doses forever by popping up the question to her. The union is blessed with three kids, two boys Tristan James and Tarian Nathaniel; a girl, Tyler Reese!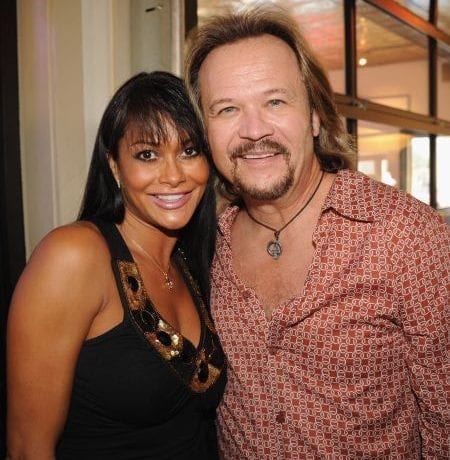 Brad Paisley | Kimberly Williams-Paisley – then
For Brad Paisley, he had a crush on actress Kimberly Williams while watching "Father of the Bride." He then decided to feature her in his music video, "I'm Gonna Miss Her (The Fishin' Song)." He got her in the video and from here they started.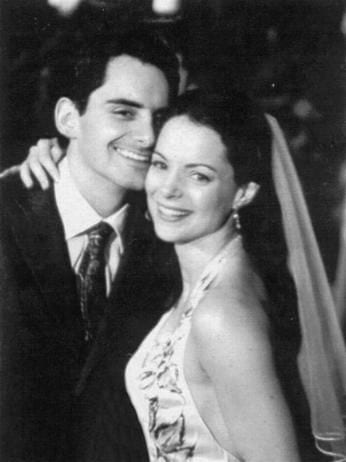 Brad Paisley | Kimberly Williams-Paisley – now
Brad Paisley and Kimberly Williams continued their relationship. It was a long-distance, cross-country relationship. Eventually, they got married after an engagement that lasted for nine months. Currently, they have two sons - Jasper Paisley and Huckleberry Paisley.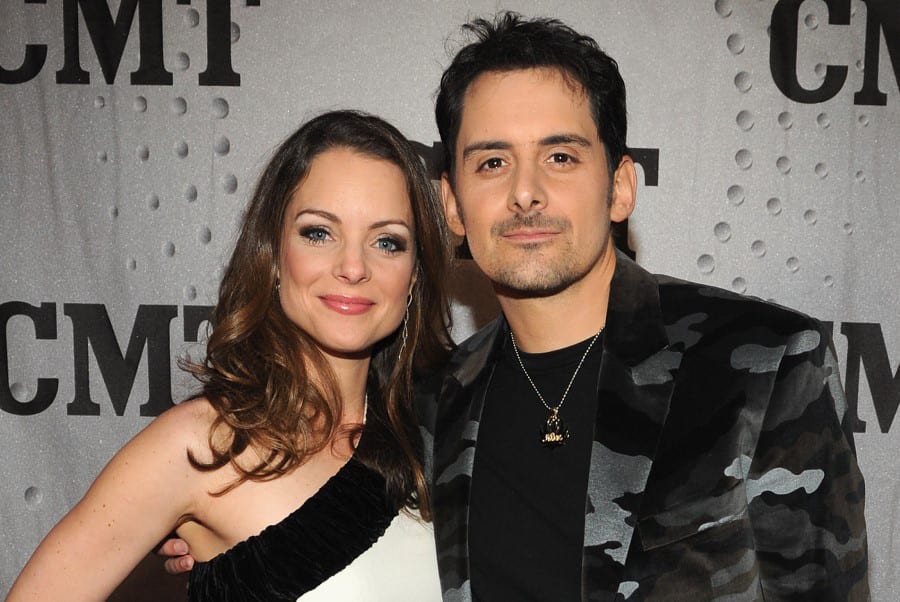 Trace Adkins | Rhonda Forlaw – then
Trace Adkins was shot in the chest by his ex; this incident and many other seemingly irreconcilable differences led to a divorce. After a while, he dated his former publicity manager – Rhonda Forlaw. In 1997, they got married and eventually gave birth to three girls, Mckenzie, Trinity, and Brianna.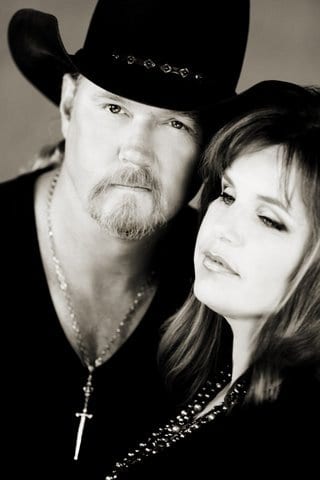 Trace Adkins | Rhonda Forlaw – now
His new relationship didn't come without its challenges. In early 2014, after about two decades of marriage, Rhonda filed for divorce. Her decision was due to rumors that he was having affairs with other ladies, coupled with his addiction to alcohol. Currently, the major bone of contention in the divorce is how he intends to divide his twenty million dollar fortune with Rhonda.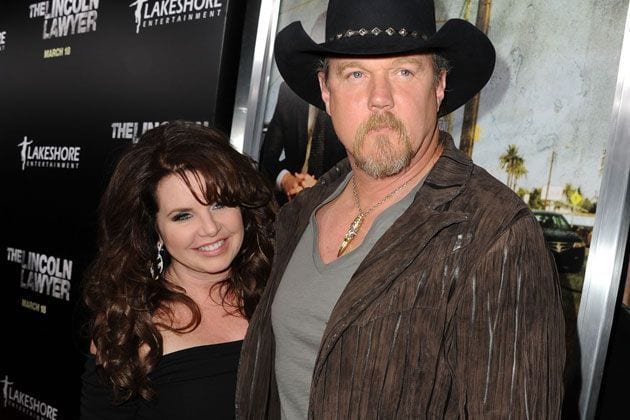 Toby Keith | Tricia Lucus – then
It was in 1980 that Toby Keith met his wife Tricia at a nightclub in Oklahoma. He danced with her, and at that instance, he decided he wanted her to be his wife. Three years down the line, in 1983, Keith married Tricia.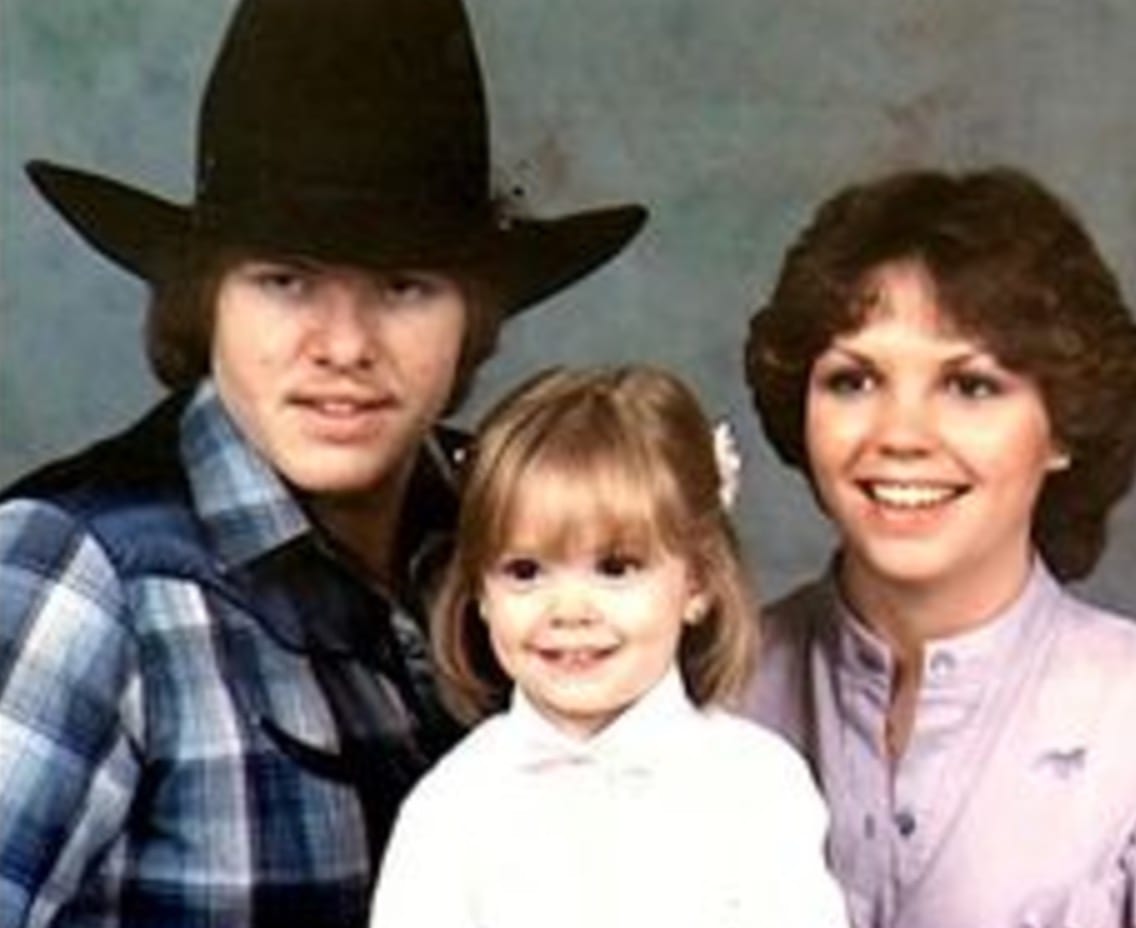 Toby Keith | Tricia Lucus – now
Keith decided to adopted Tricia's daughter, and they later had two more kids of theirs. They are now married for over 30 years, and Keith is now a grandpa. Keith worked at the oilfields of Oklahoma before they dried up. Looking for ways to support his family, he started singing with the full support of Tricia. She must have also seen the future in the career because Keith is currently worth almost a billion dollars.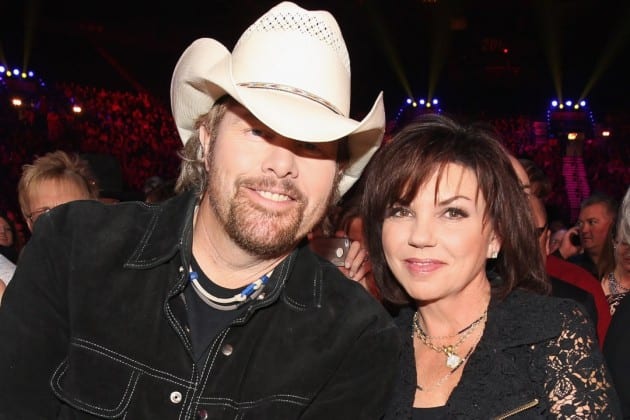 John Denver | Cassandra Delaney – then
John Denver, the country music legend, was formerly married to Anne Martell. They had two adopted kids, one of whom Denver wrote a song on. He called these two children, his joy and pride. The demand that came with his success took a severe toll on him. He used a chainsaw to divide his bed before he eventually divorced his first wife. He later married Cassandra Delaney, an Australian actress. However, this marriage didn't last long. After having their first daughter, Jesse Belle, they had a divorce.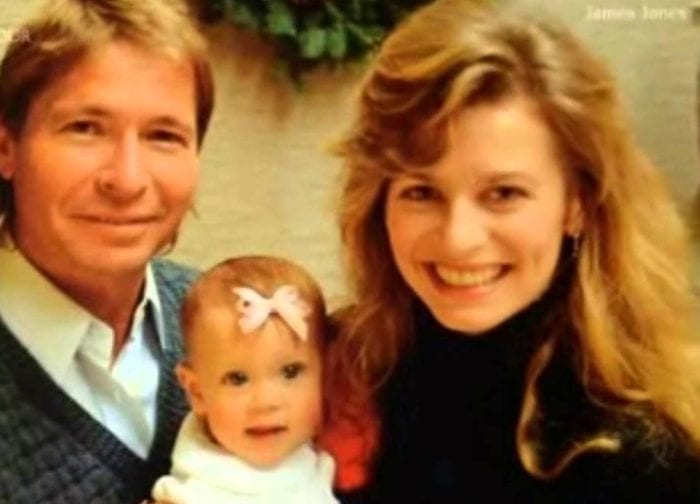 John Denver | Cassandra Delaney – now
Denver died in a plane crash. He was flying an experimental plane without a valid pilot's license. Denver's first wife, Anne, continued to live in Aspen. This same small town was where Denver stayed with his second wife, Cassandra. It was very awkward.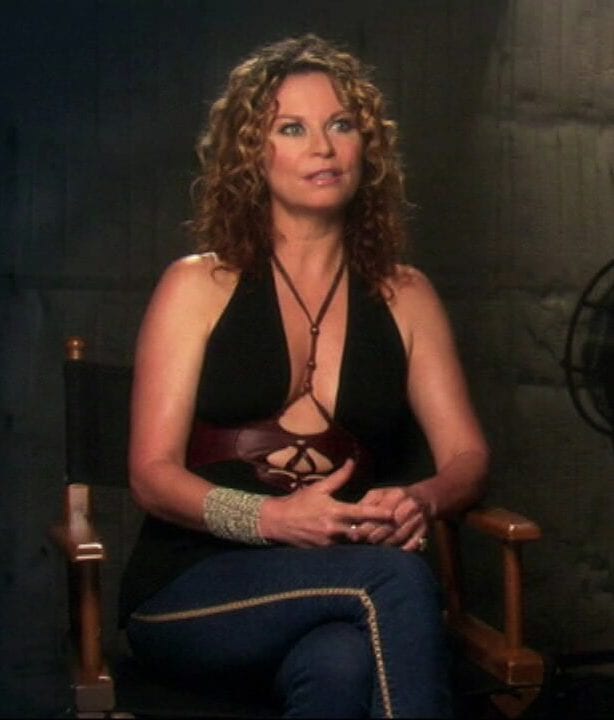 Joe Don Rooney (Rascal Flatts)|Tiffany Fallon – then
Joe Don met Tiffany Fallon, the former Miss Georgia beauty queen, during the same period she won the playboy playmate award for the year 2005. The utterly nude picture that earned her Joe Don took this award. They later got married in 2006.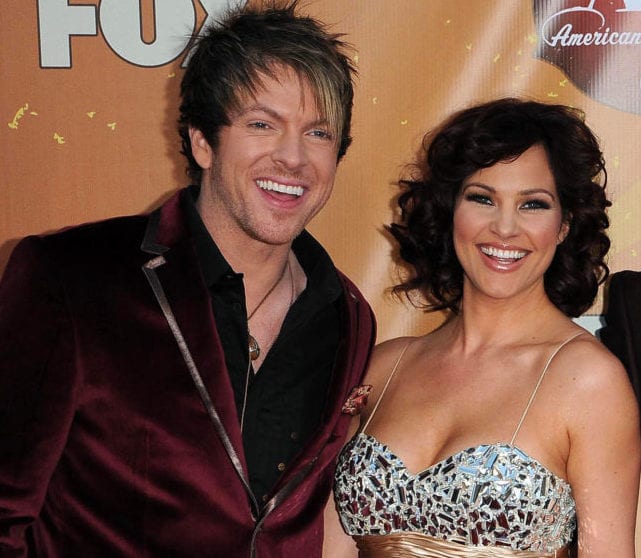 Joe Don Rooney (Rascal Flatts)|Tiffany Fallon – now
Tiffany has stopped posing nude, especially after they have had three kids together. Rooney and Tiffany have two girls named Devon Olivia Rooney and Raquel Blue Rooney, and a son called Jagger Donovan Rooney.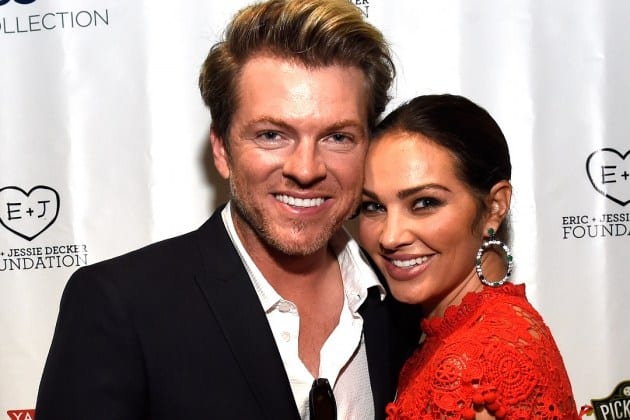 Jake Owen | Lacey Buchanan – then
Jake Owen proposed publicly to his first wife without a ring. He had just finished performing at a concert, and right there on the stage, he asked Lacey Buchanan to marry him.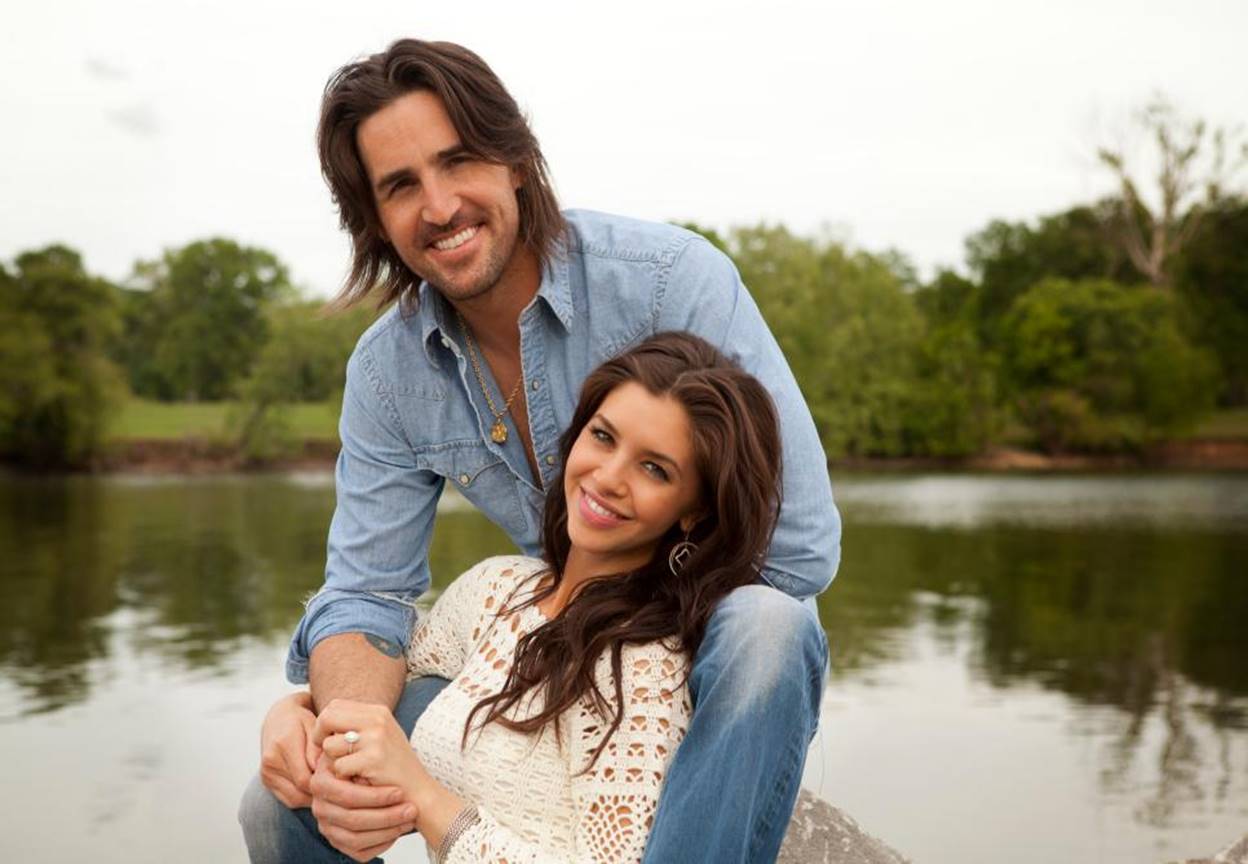 Jake Owen | Lacey Buchanan – now
After a year of marriage, they had a lovely daughter – Oliver Pearl. However, they decided to go their separate ways and filed for a divorce in 2015, three years into the marriage.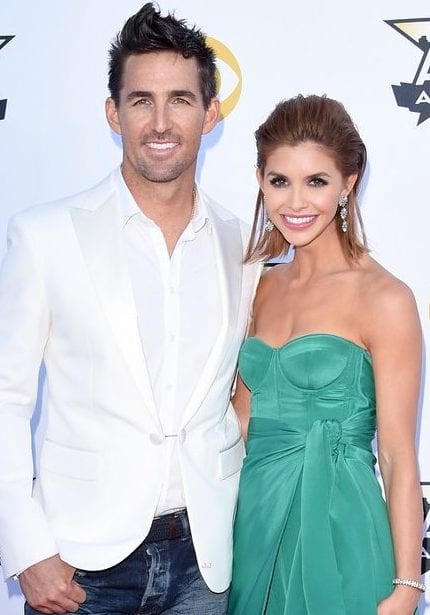 Eric Church | Katherine Blasingame – then
Working as a music publisher, Katherine goes to various artists, and she usually asks them to perform songs that were composed of multiple songwriters. One day, she met Eric Church, from there the affection grew. Later in 2008, they got married.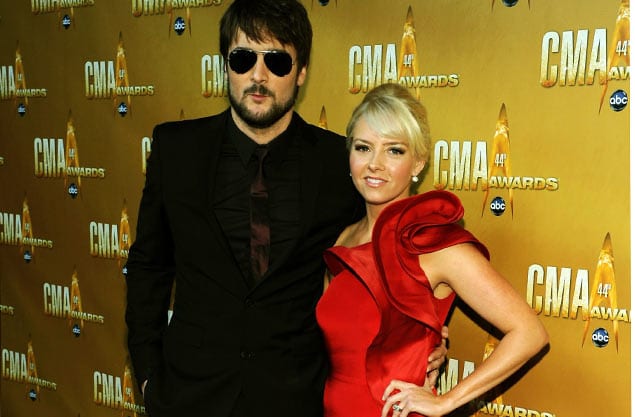 Eric Church | Katherine Blasingame – now
Their relationship is still perfect today. Eric Church and Katherine now have two sons -Tennessee Hawkins Church and Boone McCoy Church. The couple is the organizer of the "Chief Cares Fund" - they use the funds to help low-income families in North Carolina and Tennessee.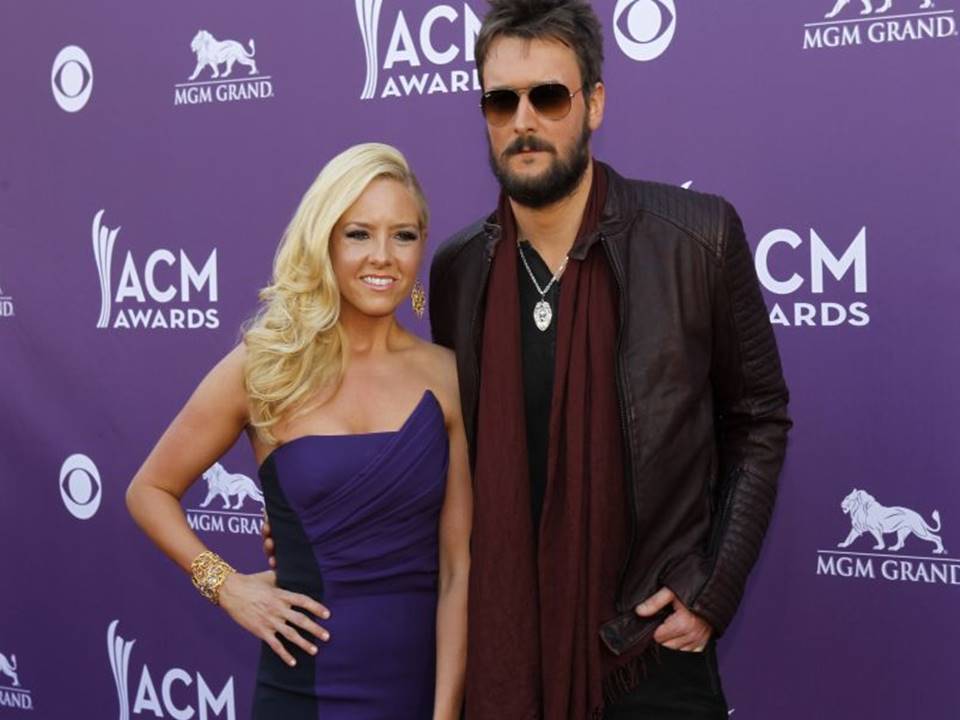 Jason Aldean | Jessica Ussery – then
In 2001, Jason Aldean got married to his high school sweetheart, Jessica Ussery. They had two children together, Keeley and Kendyl.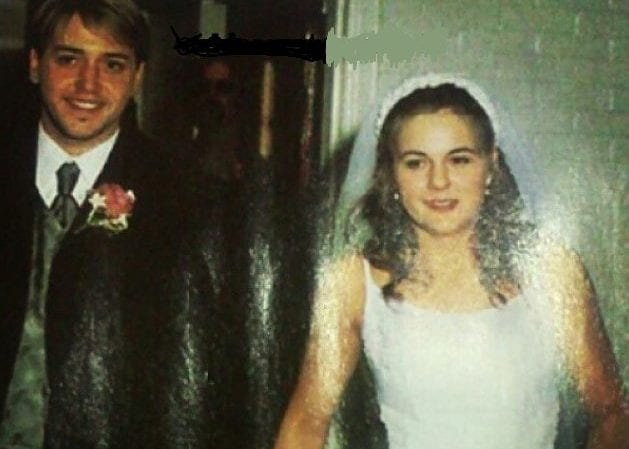 Jason Aldean | Jessica Ussery – now
They were both happily married until Jason started "acting inappropriately" with Brittany Kerr – American Idol contestant. A few months after, Aldean divorced his high school sweetheart. Aldean and Kerr got engaged almost immediately and got married afterward.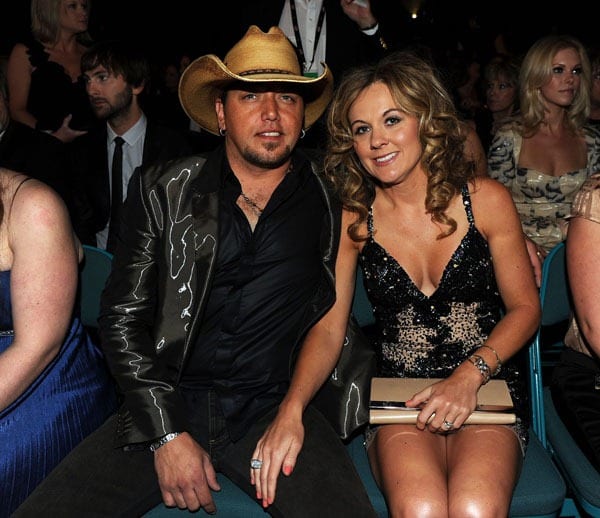 Shania Twain | Robert Lange – then
It is not uncommon to find a producer hooking up with an artist. Such was the case for Shania Twain and Robert. After listening to Shania Twain's album, Robert couldn't take his heart off her. He was bent on meeting with Shania. His wish happened when they met in a fair in the sixth month of 1993. They would later go on to marry each other and have a child together whom they named "Eja" (a Spanish name). Do not try to pronounce this name literally as it is pronounced Asia.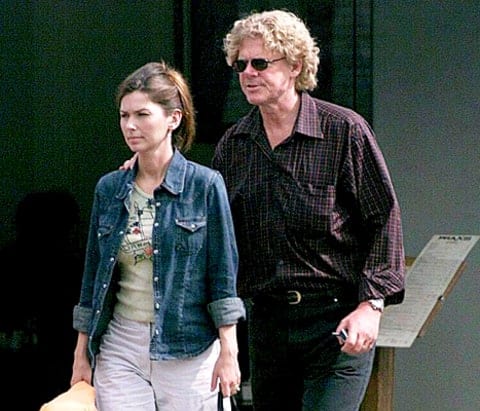 Shania Twain | Robert Lange - now
Something weird happened after years of living happily together. Robert was having an affair with Shania's best friend, Marie-Anne Thiébaud. In her attempt to get back at him and her best friend, she hooked up with her best friend's husband. It didn't end there, both of them married each other's husbands. So, it was like a swap deal. One of the strangest occurrences you would see anywhere.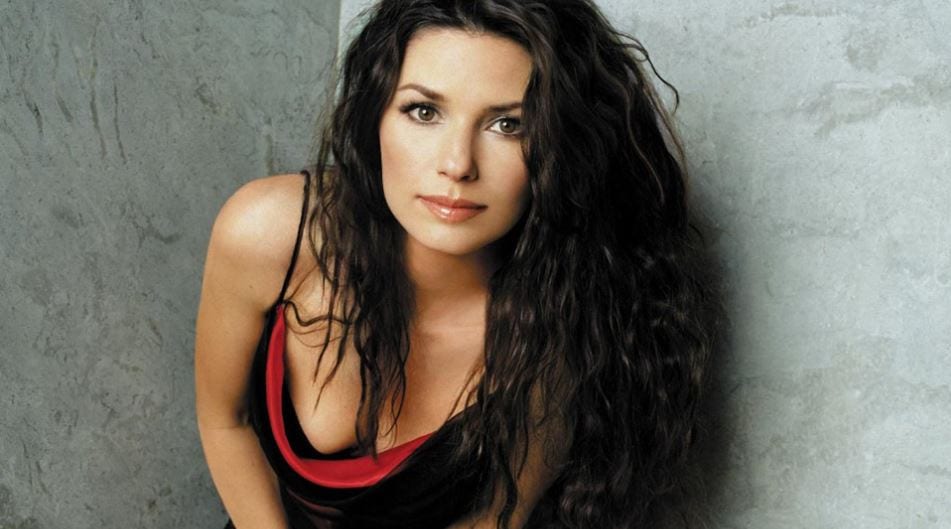 Gary Allen | Danette Day - then
The two couple met each other in a concert in Denver, in which Gary was the star performer. Danette, a quiet model, was in attendance. After the show, they started seeing each other. It took a while before they got on with it. But the persistence of Gary paid off, and he was able to get his woman. They advanced their romance by getting married in Aiken, a town in South California.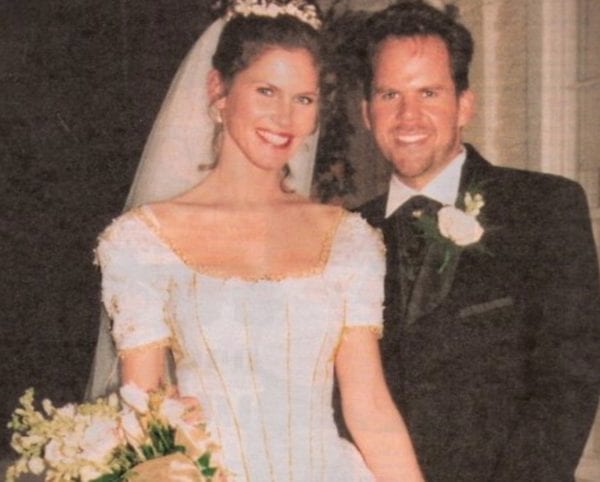 Gary Allen | Danette Day - now
The romance didn't last for long. Six months after marriage was all they needed before they became uninterested in each other. Gary went on to marry another woman who later committed suicide in 2001. Reason for this is what we may never know.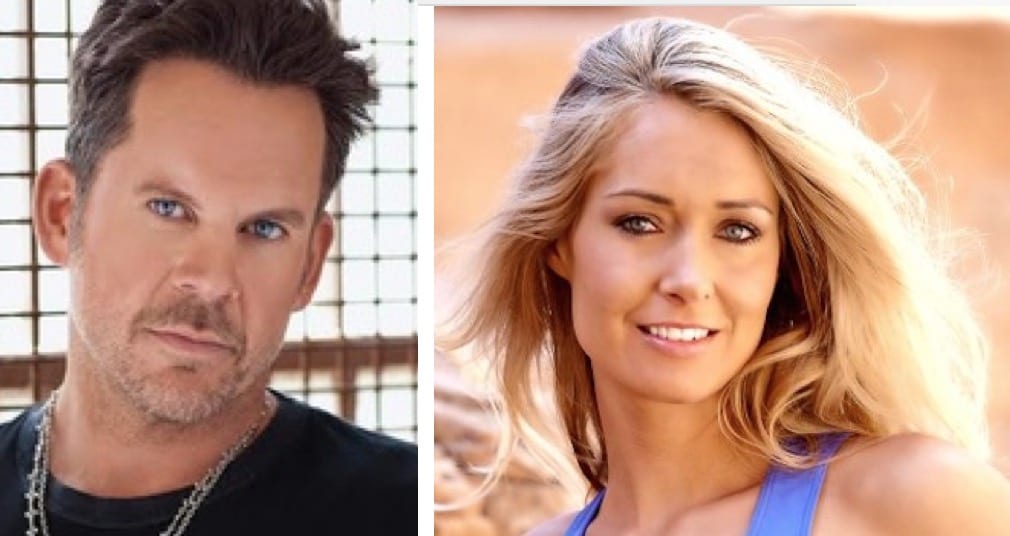 Kix Brooks  | Barbara Brooks - then
While he was helping out his sister-in-law in an adverts agency, Brooks, one of the trendy country music duo, saw Barbara and fell in love with her. Brooks was living with his sister-in-law in Maine at that time. He later married Barbara in 1981.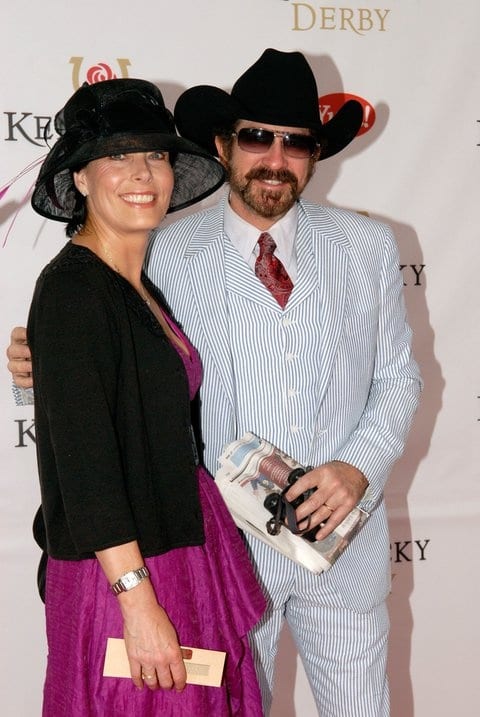 Kix Brooks  | Barbara Brooks - now
More than thirty years now, the couple is still married despite individual career success. Their 30 years of marriage saw them blessed with two children; Eric and Molly. During their silver jubilee wedding anniversary, Kix gifted his darling wife, Barbara with a horse. Love is home with this couple.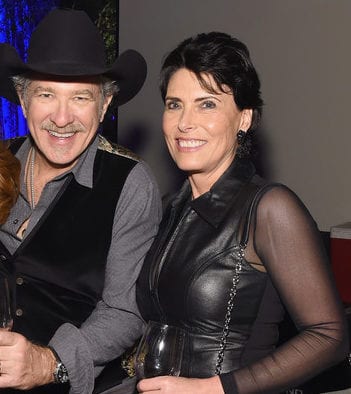 Dolly Parton  | Carl Dean - then
After their very first encounter in a laundromat in Nashville, Carl and Dolly never stopped seeing each other. They later ended up marrying each other in the presence of a small crowd of just about five persons. The marriage came roughly two years after their first meeting.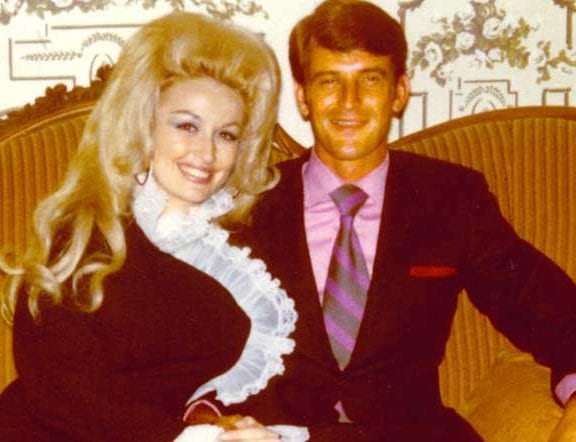 Dolly Parton  | Carl Dean - now
Dolly and Carl are one of the most celebrated couples in the world. After 50 years of marriage, which they recorded in 2016, you would say they deserve the power couple tag. They couldn't bear children of their own; therefore, they decided to raise the younger siblings of Dolly. The now-famous Miley Cyrus is also one of the many god-daughters of Dolly and Carl.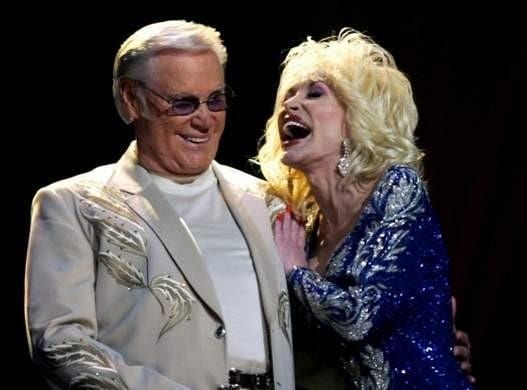 Kenny Chesney  | Renee Zellweger - then
The couple met each other at an event where they were volunteers to give relief to the survivors of the infamous 2004 Indian ocean Tsunami (a disaster that recorded the deaths of 500,000 people in over a dozen countries). And as fate would have it, they couldn't get over each other. It didn't take long before things got romantic for them.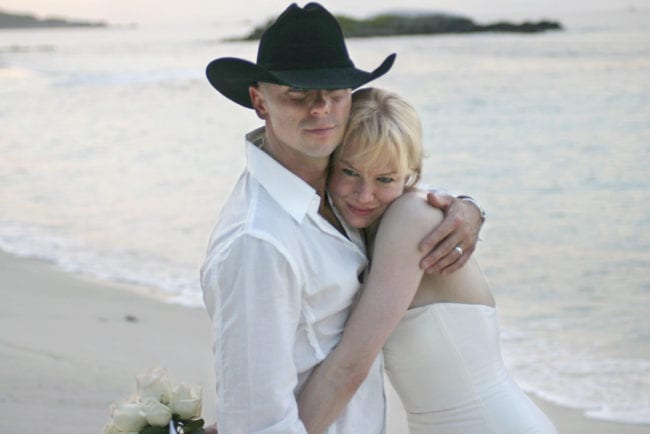 Kenny Chesney  |  Renee Zellweger - now
They got married with hopes of leading a successful marriage, but things became awry for the couple. They couldn't handle the pressure of paparazzi all over them plus allegations that Kenny doesn't know how to live like a married man; hence, their decision to divorce. It was a combination that people thought would be "golden."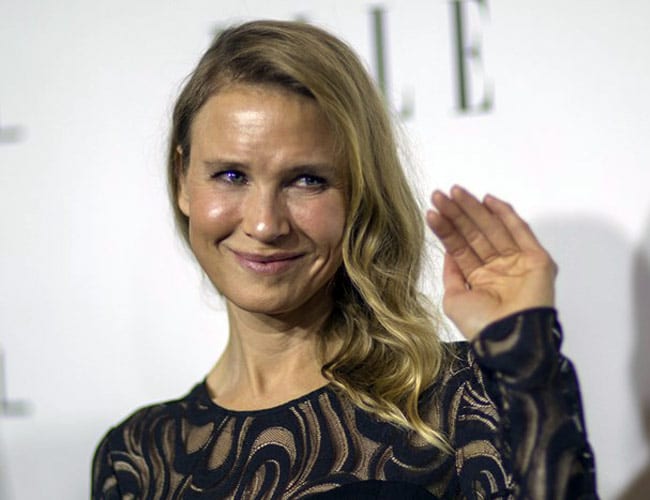 Wanda Jackson | Wendell Goodman – then
Wanda Jackson's met Wendell Goodman, an IBM programmer, and eventually loved him. However, it did not happen until after her relationship with Elvis Presley ended. She went ahead to have two children for Wendell.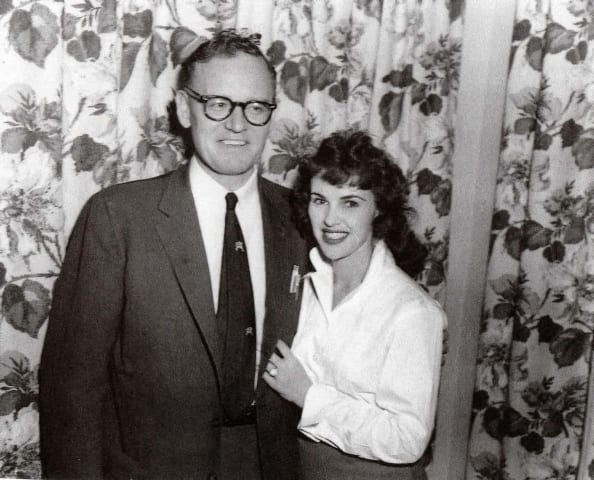 Wanda Jackson | Wendell Goodman – now 
Known for her "immoral dancing," most people refused to hire Wanda to perform. In the '60s, many people had this "too sexy" notion about her. Wanda and Wendell soon started attending services at church and eventually turned born-again evangelicals.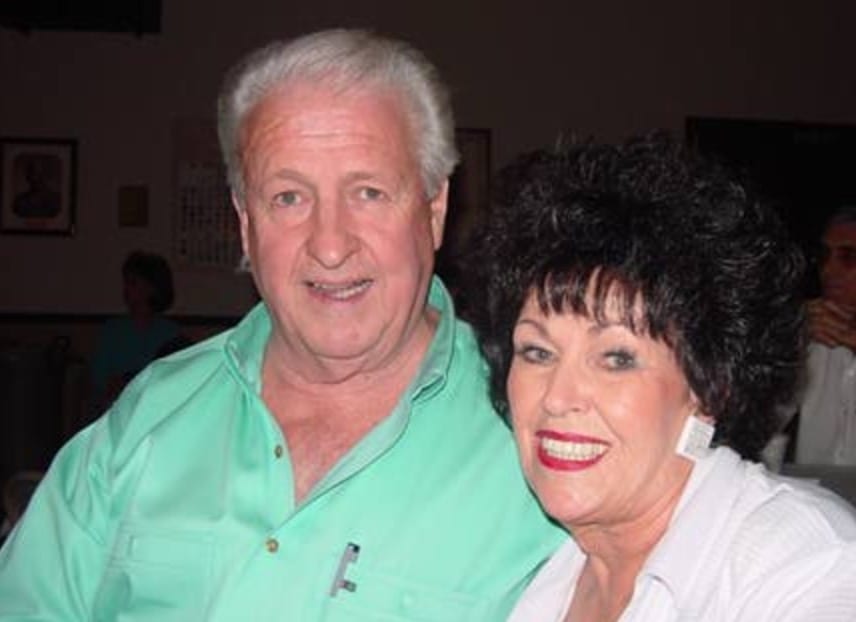 Paul Jefferson | Lisa Brokop – then
Paul Jefferson met Lisa Brokop in 2004 when he produced some of Lisa Brokop's works. The duo dated for three years after later falling in love. The official announcement of the engagement occurred four years into their relationship. In 2008, the lovebirds got married finally.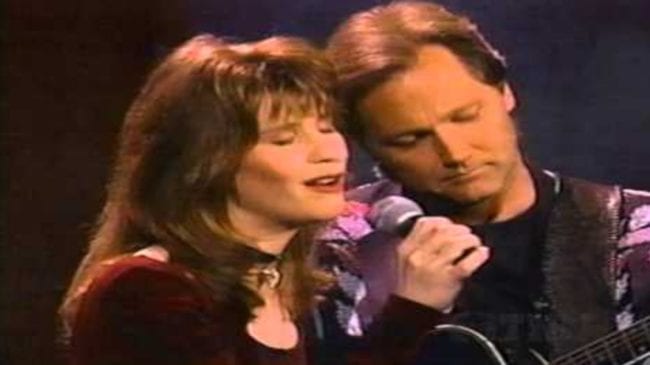 Paul Jefferson | Lisa Brokop – now 
Paul, an American, and Lisa, a Canadian born country music artist, had a baby not long into their marriage. They named the baby Ivy Jefferson. It was during a live performance that Lisa announced that she was pregnant. The announcement was in winter and occurred in the western province of Canada.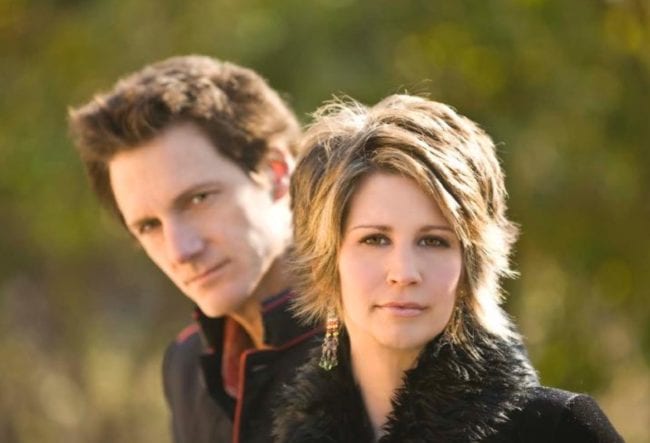 Luke Bryan | Caroline Boyer – then
During their days at Georgia Southern University, Luke Bryan and Caroline Boyer met at a bar. Soon, Luke started making a lot of money (around $42.5 million yearly), but he stuck with Caroline. The lovebirds got married finally in 2006.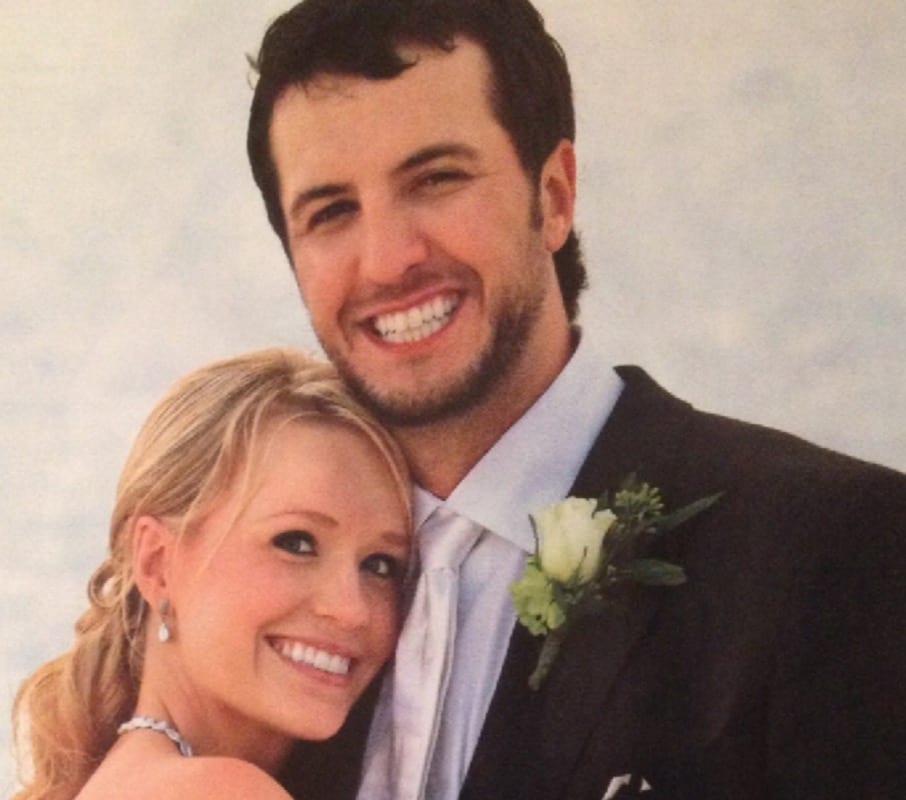 Luke Bryan | Caroline Boyer – now
Many years have gone by with this couple being together, and they now have two sons - Tatum "Tate" Christopher Bryan and Thomas "Bo" Boyer Bryan. They also have Tildon living with them. Tildon is Bryan's sister's son. His parents both died in a tragic occurrence.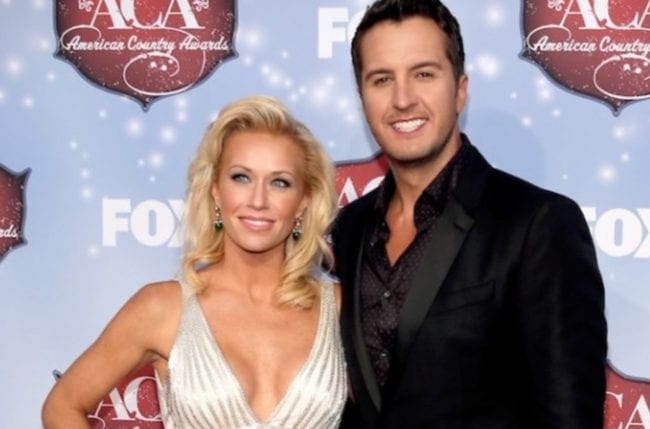 Garth Brooks | Trisha Yearwood – then 
Not long after Garth Brooks divorced his wife, Sandy, he met and fell in love with Trisha. Their dating had to wait until Garth's divorce was finalized. Once that was done, they both started dating.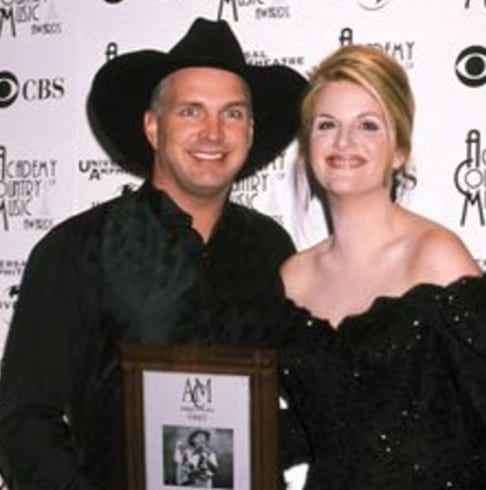 Garth Brooks | Trisha Yearwood – now 
Garth is one of those stars who proposed while performing live on stage. Trisha could not say no to him. After five years of dating, they both decided to tye the knot. In 2005, their marriage took place in Oklahoma.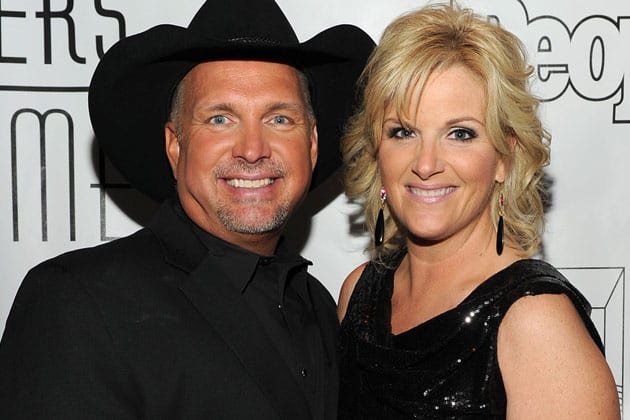 Blake Shelton | Miranda Lambert – then
Blake Shelton performed a duet with Miranda Lambert and immediately started loving her on the stage. This event was after he broke up with his high-school lover, Kaynette Gern, who was his first wife. His love for Miranda ended in a marriage.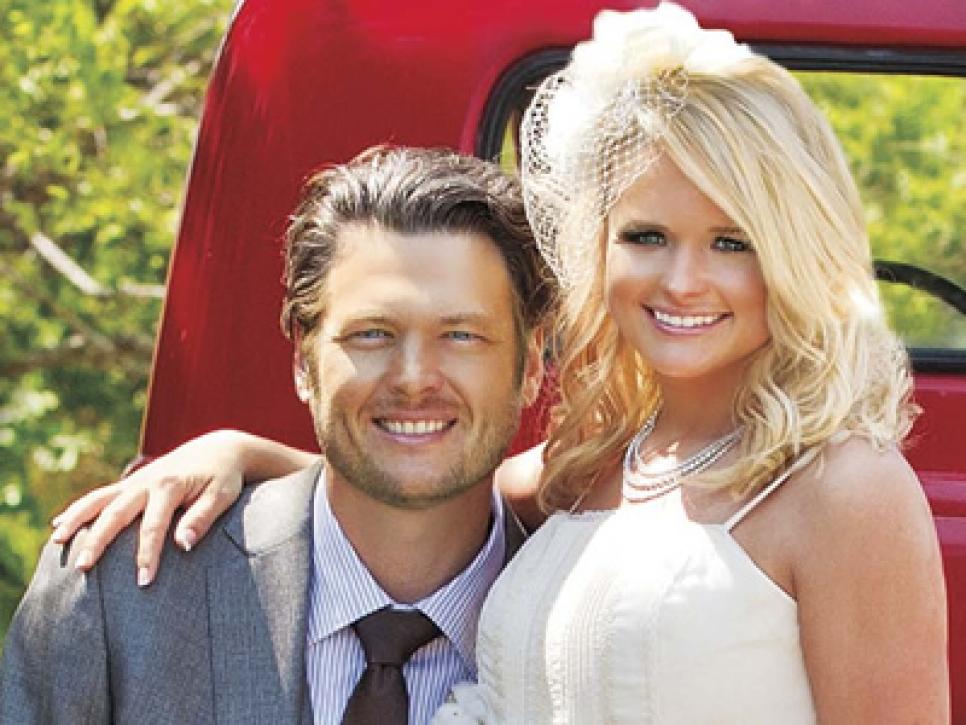 Blake Shelton | Miranda Lambert – now
Blake and Miranda, unfortunately, announced their break up barely three years into their marriage. After their marriage in 2015 and before the announcement, there was a lot of speculations about the couple were going to have a child. Blake moved on fast (a few months) to start dating Gwen Stefani.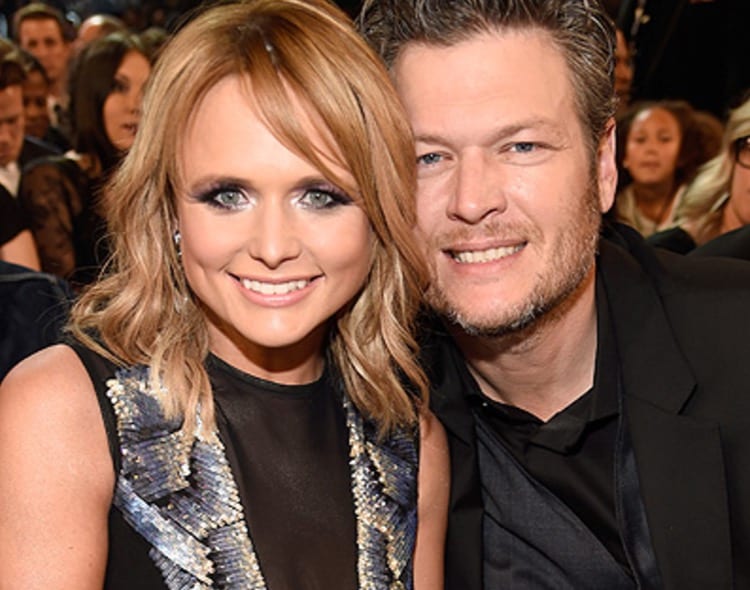 Big Kenny | Christiev Carothers – then
The Big and Rich star, Big Kenny, met Christiev Carothers, his wife while shooting one of his music videos. Things moved fast, and somehow he knew she was the right woman for him.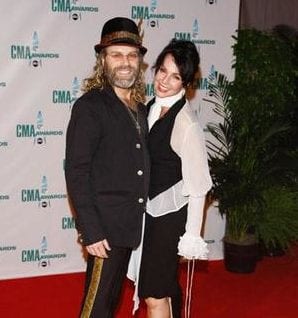 Big Kenny | Christiev Carothers – now 
Big Kenny and Christiev had two children together in addition to Christiev's other two children adopted by Big. Christiev spends most of her time volunteering now. She travels to places like Haiti and Darfur in Sudan not leaving her husband behind.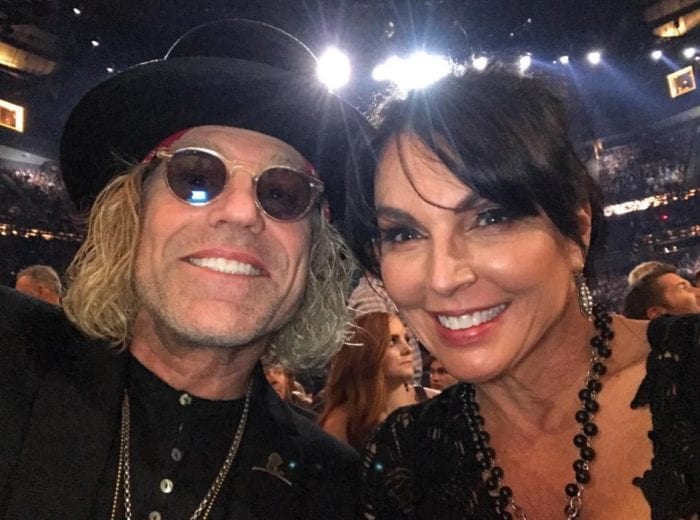 Cledus Judd | Julie Reeves – then
Cledus Judd, the "Weird Al Yankovic" when country music is concerned, and Julie Reeves were both country music stars. Reeves unarguably was swept off her feet by Cledus happy demeanor and humor. Cledus marriage to Reeves was unpopular.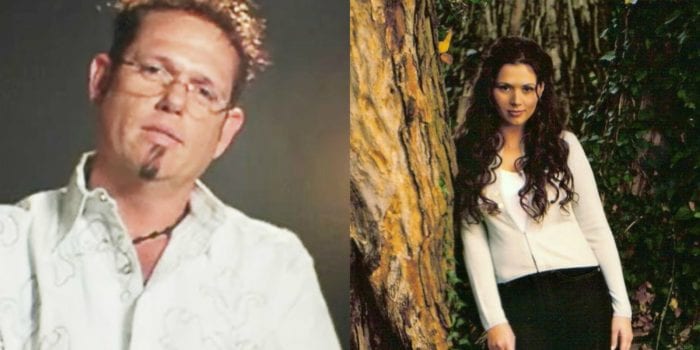 Cledus Judd | Julie Reeves – now
Many say that the duo's marriage was never supposed to be, so it was not surprising when they broke up. The divorce was at a time Julie was an expectant mother. She later gave birth to a female named Caitlyn Rose. Each one of them has married another person already.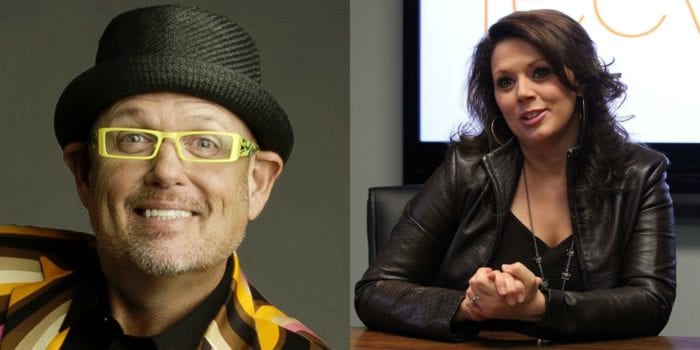 Loretta Lynn | Oliver Lynn – then
At 15 years old, Loretta got married to Oliver Lynn, a moonshiner. It all happened in Butcher, KY, a coal-mining town. Loretta started singing after she got a guitar from her husband. She soon rose to prominence.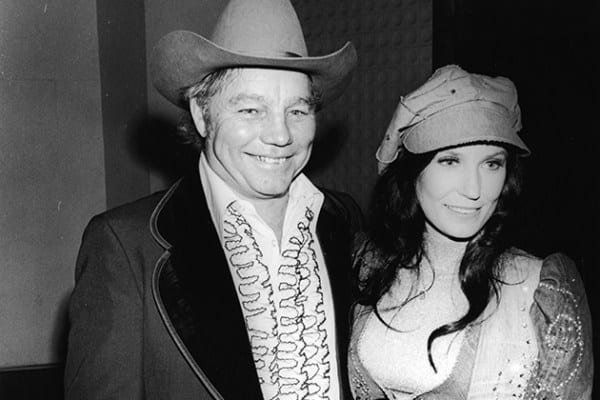 Loretta Lynn | Oliver Lynn – now
Their marriage was very successful as they stayed glued together for 50 years before Oliver kicked the bucket in 1996. Loretta cared for her husband until death separated them both. The marriage produced six children with Loretta having four out of them before she clocked 20 years.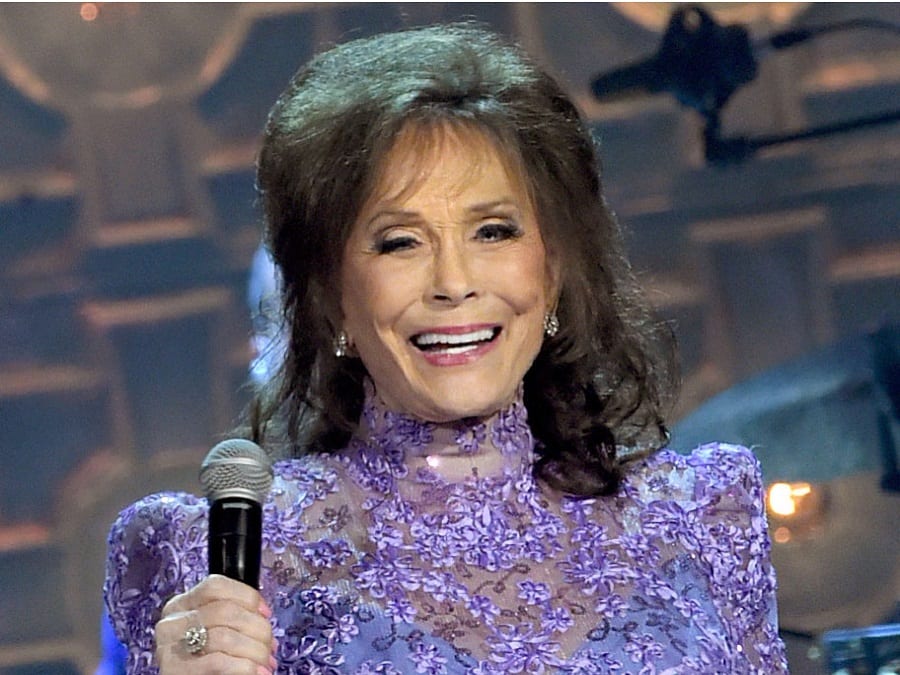 Bob Seger | Juanita Dorricott – then
Bob Seiger has not been too lucky maritally. He had a series of failed marriages. One of those marriages lasted for just "one day short of a year" in his words. Another one lasted for more than ten years. On meeting Juanita, he waited for about two years to ask her hand in marriage.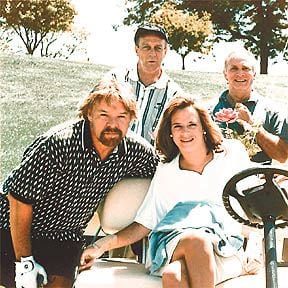 Bob Seger | Juanita Dorricott – now
Happiness fills Juanita and Bob over 25-year marriage. The couple has two children - Samantha Char Seger and Christopher Cole Seger together. Since his retirement some years back, Seger has been staying in a suburb bringing up his children in Detroit.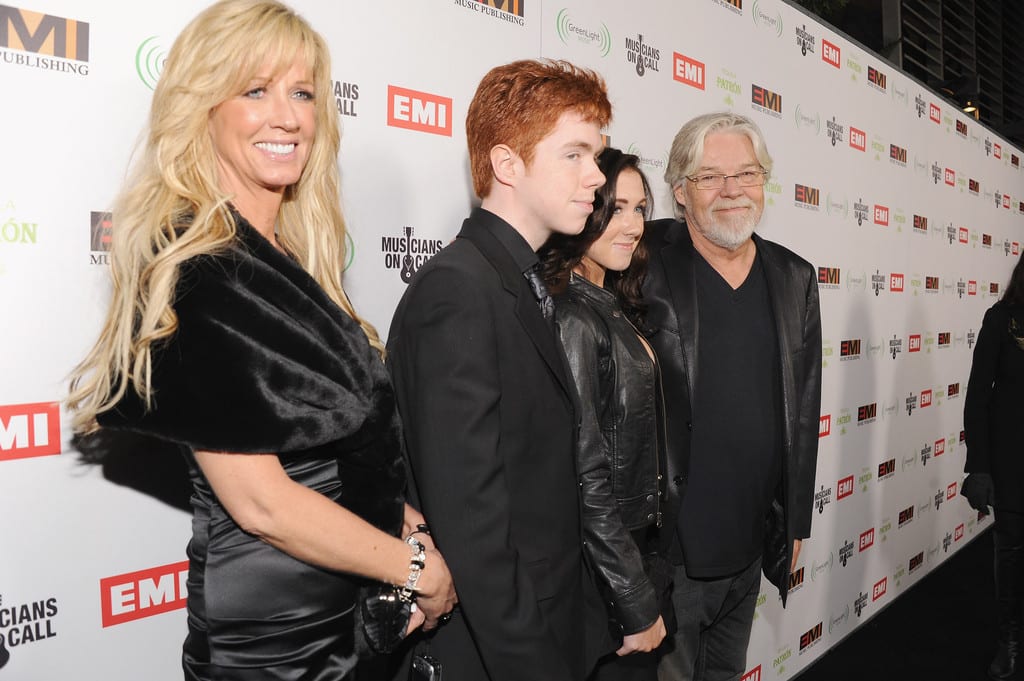 Josh Kelley | Katherine Heigl – then
In 2005, Katherine caught Josh's eyes when Josh was shooting the music video for the song - Only You. He eventually talked the former model and actress into date him. One year dating, he asked her hand in marriage.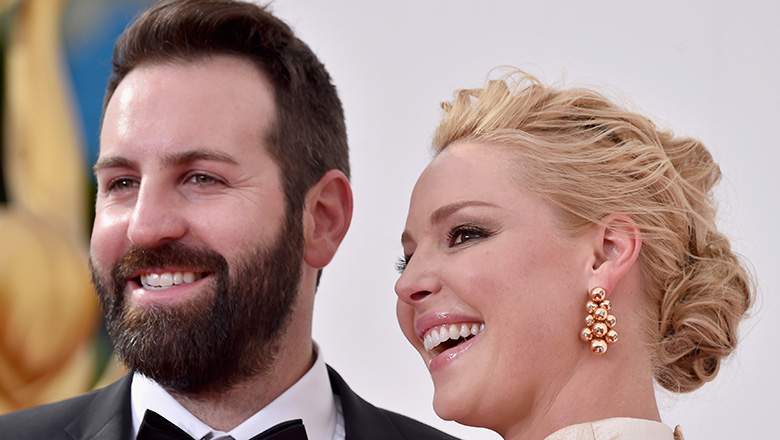 Josh Kelley | Katherine Heigl – now
Katherine agreed to marry Josh and the marriage held in 2006. They chose to adopt their first child in 2009 from South Korea. The child was named Nancy Leigh. In 2012, the couple adopted another daughter, Adelaide Marie Hope. Their first biological son, Joshua Bishop Kelley Jr. was born in 2016.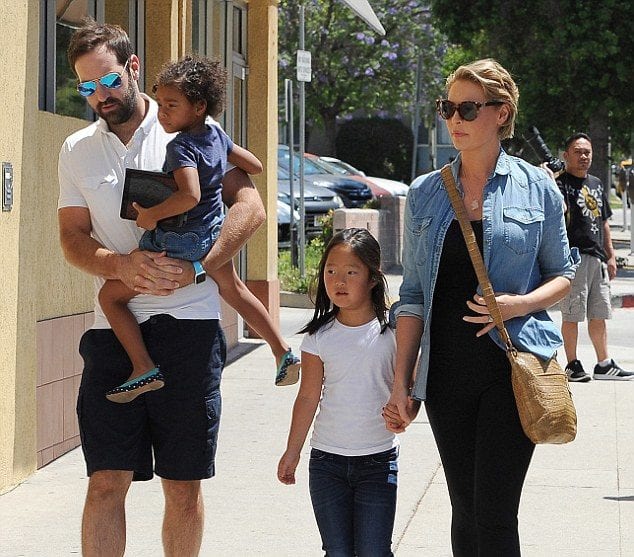 Roy Orbison | Barbara Orbison – then
Roy met Barbara at a time he has had two failed marriages. While performing in Leeds, UK, he was attracted to Barbara, who was beautiful and just eighteen years old then. Although he was almost double her age, she fell in love with him straight away.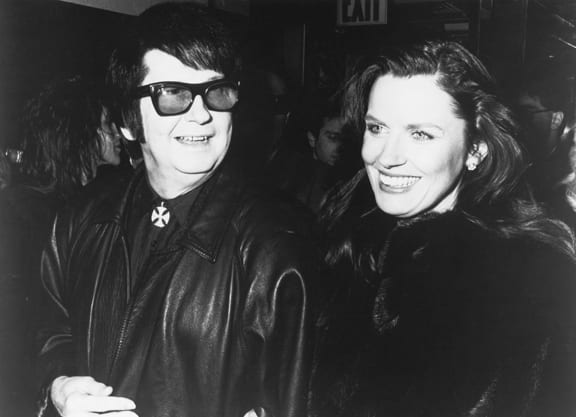 Roy Orbison | Barbara Orbison – now
The two were only separated in 1988, no thanks to Roy's death. Their marriage was blessed with two sons - Alexander Orbi and Roy Kelton. Barbara managed Orbison's career prior to his death. She eventually died in 2011, twenty-three years after Roy's death.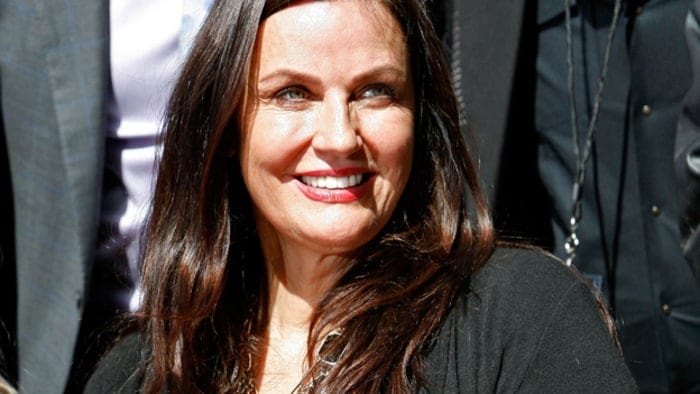 David Nail | Catherine Werne – then
Country Star, David Nail met Catherine at a bar courtesy of one of his friends who pointed his attention to Catherine. She was in a green dress that day. Haven noticed her, he immediately fell for her and wanted her to be his wife. Their marriage came through in 2009.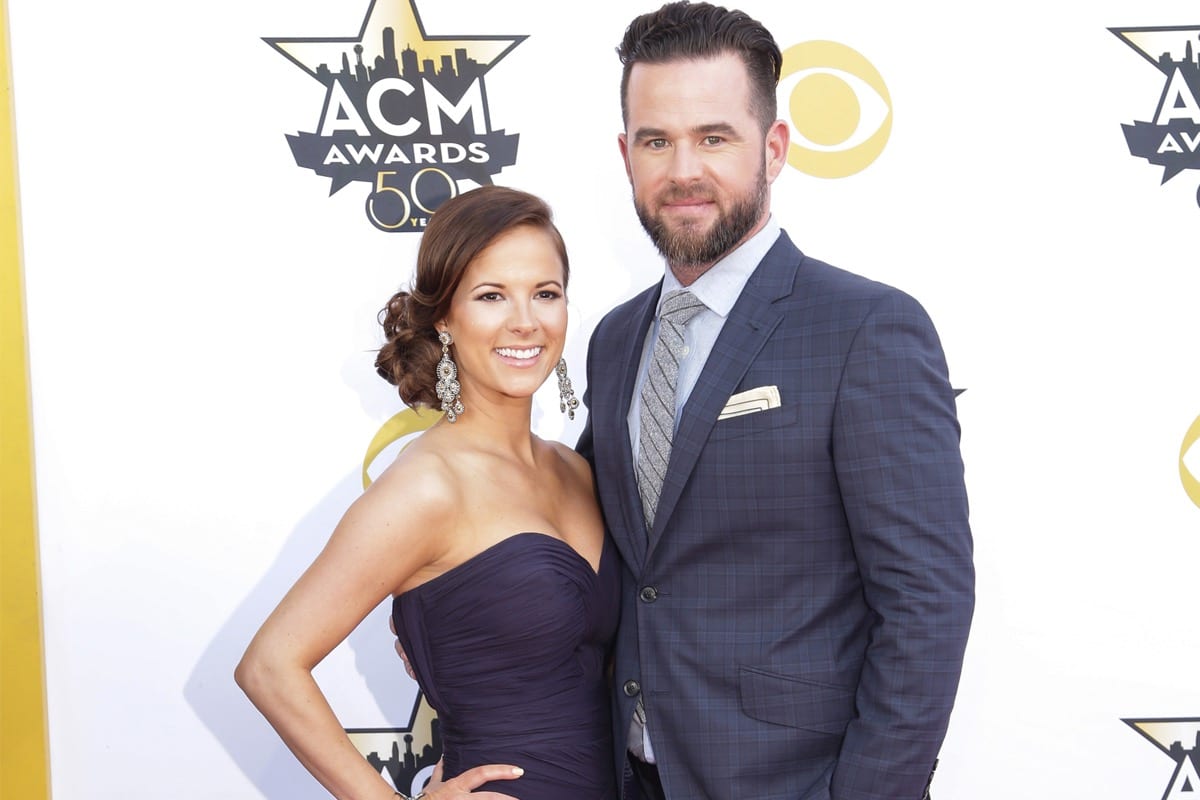 David Nail | Catherine Werne – now
Their ten years of marriage has produced a set of twins - a boy and a girl. The boy is named Lawson Brent Nail while the girl is named Lillian Catherine Nail. David can hardly conceal his happiness of being married to Catherine, especially as she helped him through depression.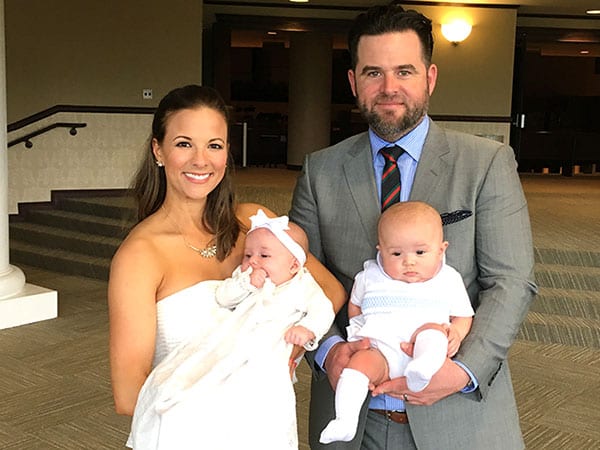 Billy Ray Cyrus | Trish Cyrus – then
Billy Ray Cyrus' marriage to Trish produced three children one of whom is Miley Cyrus. The couple met in 1991 when Billy was still starving and living out of his car. They eventually fell in love and got married sometime in 1993. Billy adopted Tish's two children in addition to their biological children together.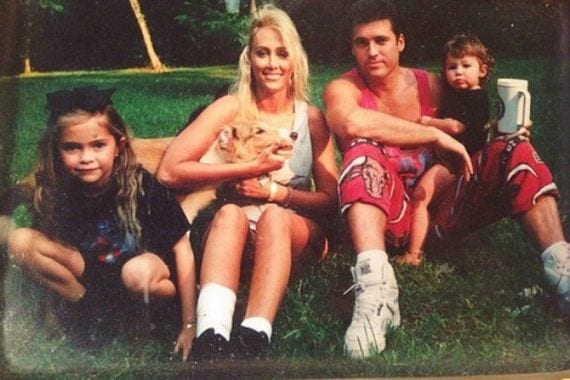 Billy Ray Cyrus | Tish Cyrus – now
Marriage for this couple has not been so smooth, and things got worse over the last ten years. On two occasions, they have submitted papers for divorce but somehow they are still together. Hopefully, their marriage becomes better soon.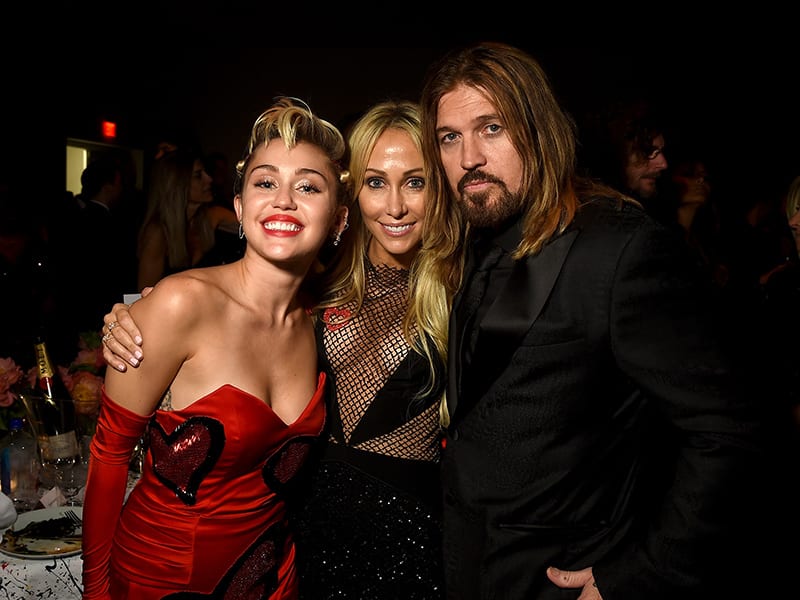 Eric Paslay | Natalie Harker – then
It is surprising to know that Natalie friend-zoned Eric for years after they met in 2006. Seven years after being friends, it turned into a romantic relationship. Two years later, Eric asked her hand in marriage.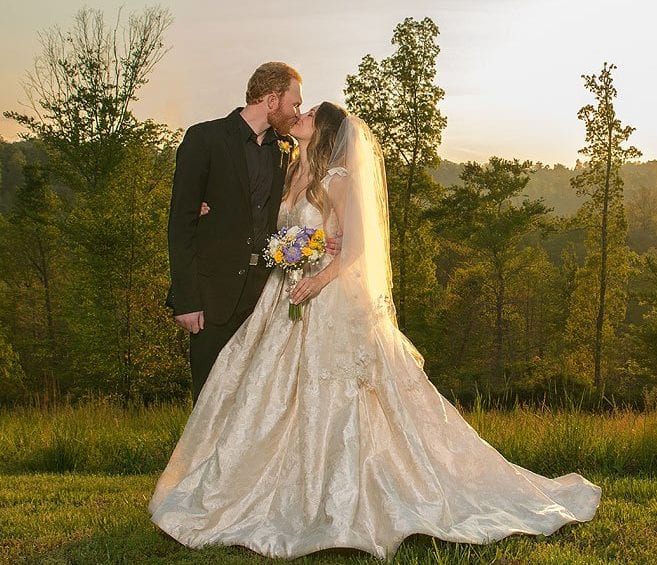 Eric Paslay | Natalie Harker – now
There was no way Natalie won't say yes after being his friend for ten years. Their marriage held in Charlotte, TN, and they proceeded to Italy for their honeymoon. They are still waxing strong together.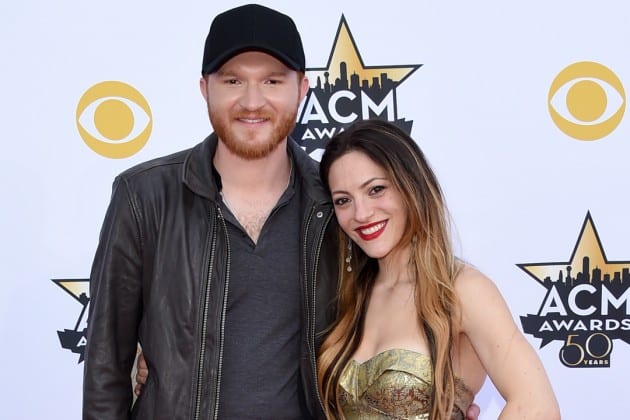 Zac Brown | Shelly Brown – then
Zac's New Year's Eve performance at a bar ended at midnight. The country music star needed someone he could kiss haven been stood up by his date. He somehow ended up kissing Shelly and realized how much he wanted to be with her.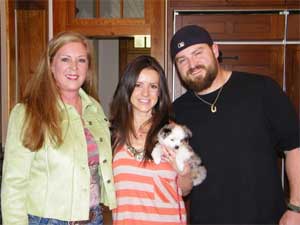 Zac Brown | Shelly Brown – now
It's been about a decade since they got married. They have five children - four daughters and a son, Alexander, who was in 2014. The daughters are named Joni, Georgia, Lucy, and Justice.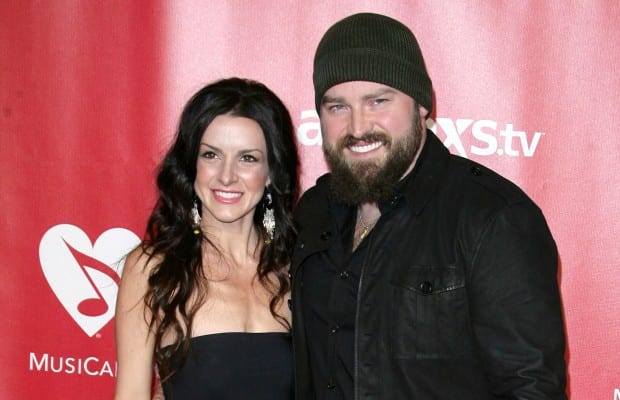 Toy Caldwell | Abbie Caldwell – then
Toy was a guitarist for the popular Marshall Tucker Band. He met Abbie on his return from Vietnam home. Although they lived a few streets from each other, they never came across each other. The moment they did, the chemistry that existed between them sparked up. They got married after dating for three months.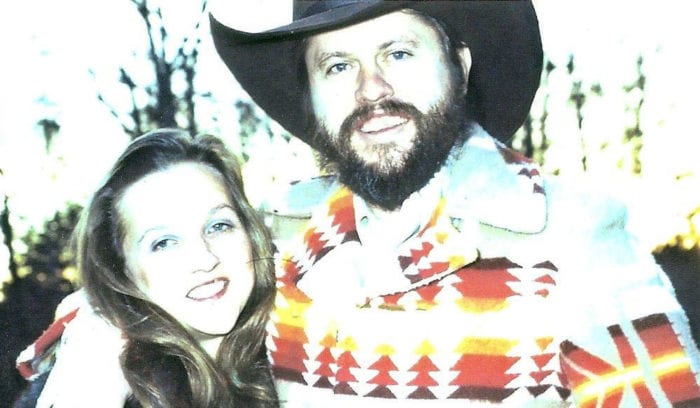 Toy Caldwell | Abbie Caldwell – now
Until Toy died in 1993, the couple remained married. Their two daughters are named General and Cassady Caldwell. Toy dedicated "AB's Song" on his band's first-ever album to Abbie.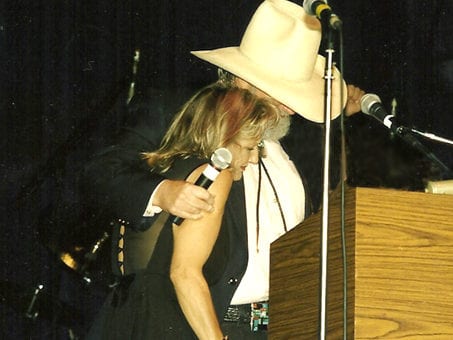 Troy Gentry | Angie Gentry – then
At the beginning of his career, Troy Gentry met Angie. They were so much in love that they actually got married. It was a destination wedding that held in 1999 on the Island of Maui in Hawai. Troy was one half of Montgomery Gentry, a country music supergroup.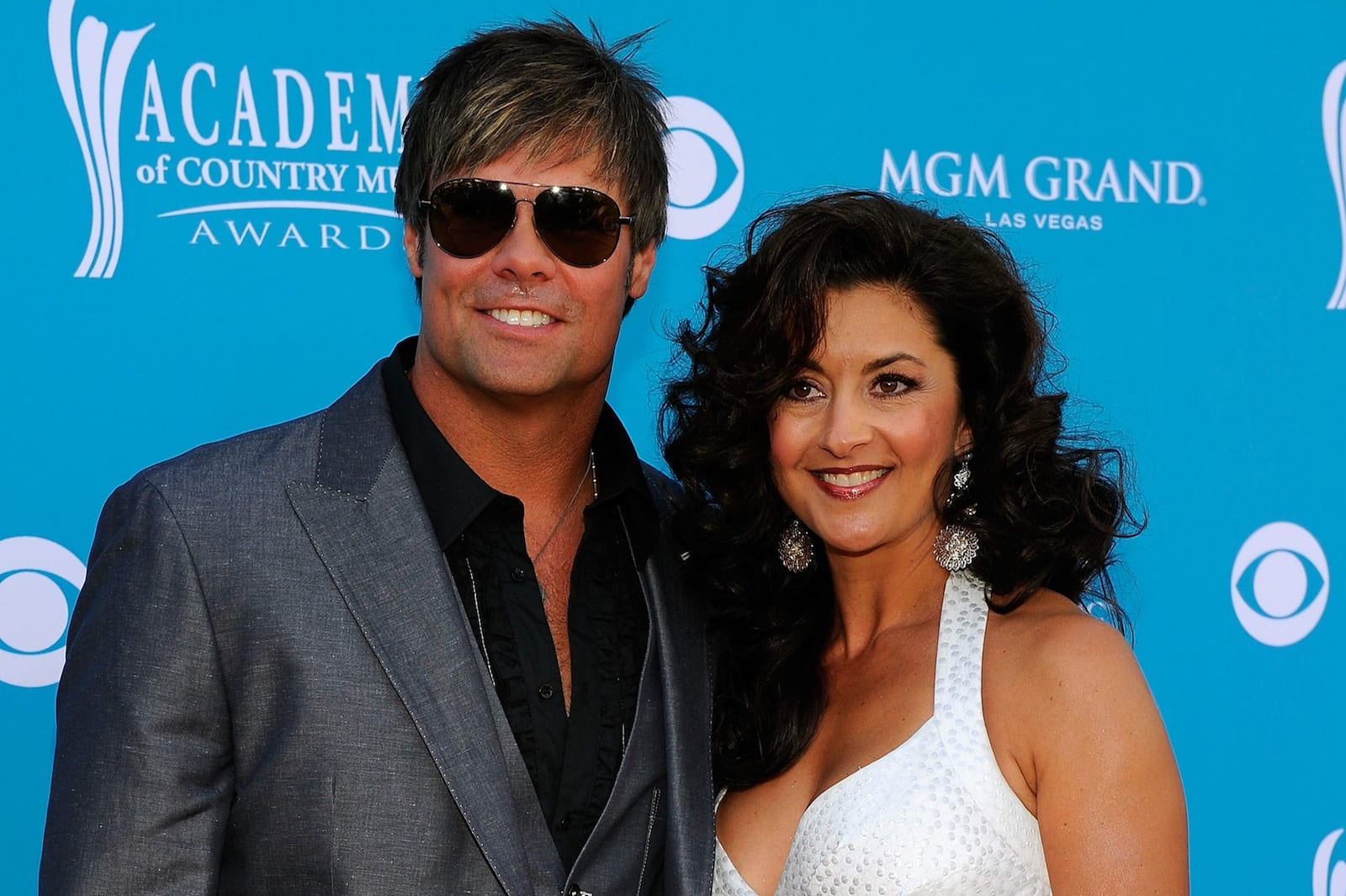 Troy Gentry | Angie Gentry – now
Their marriage wax stronger by the day, and they are blessed with a daughter - Kaylee. Upon a diagnostic in 2014 that revealed Angie has breast cancer, Troy launched a non-profit. It is called "check your headlights" campaign and focuses on the fight against breast cancer.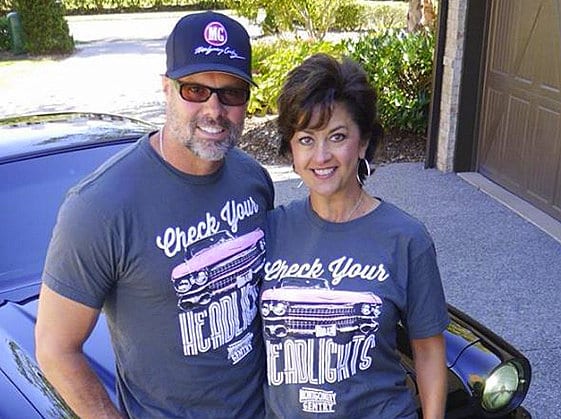 Randy Montana | Montgomery Lee Petty – then
Greatness flows in the DNA of this couple. Randy is the son of Billy Montana, a renowned singer, and songwriter. Montgomery, on the other hand, is the granddaughter of Richard Petty, a NASCAR legend. In 1999, the duo tied the knot in a private ceremony.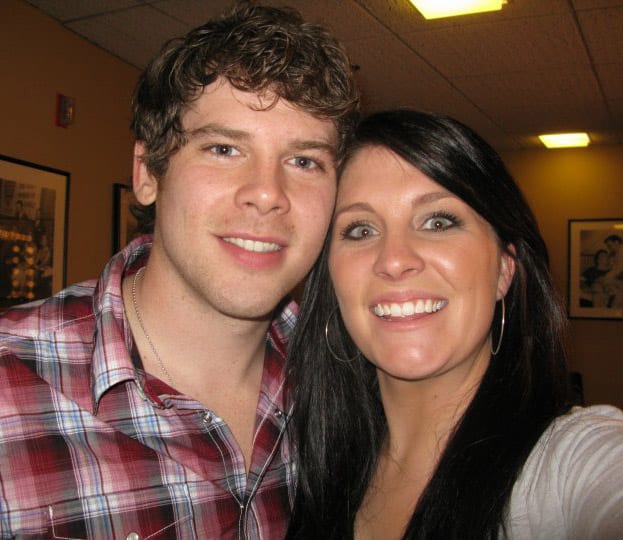 Randy Montana | Montgomery Lee Petty – now
This amazing couple has remained together until date. Randy now writes songs alone although he used to sing before. Montgomery and Randy have two children. Their son is named Gunnar West Montana while their daughter is named Sullivan Mae Montana.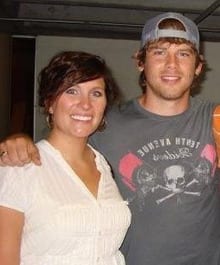 Jeremy McComb | Kourtney Hansen – then
Kourtney said yes when Jeremy poped the "will you marry me" question. At this time, they had dated for many years. Their engagement was in 2012 while the marriage was in 2013. Jeremy McComb is a country music legend.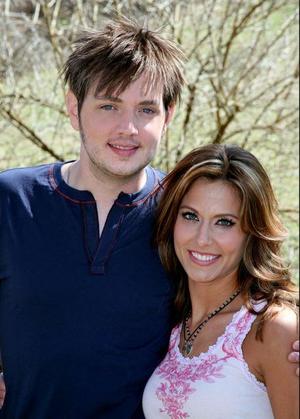 Jeremy McComb | Kourtney Hansen- now
This two are still glued together in marriage. Jeremy continues to perform and write music while Kourtney acts. She acted in Nashville, a smash CMT hit series.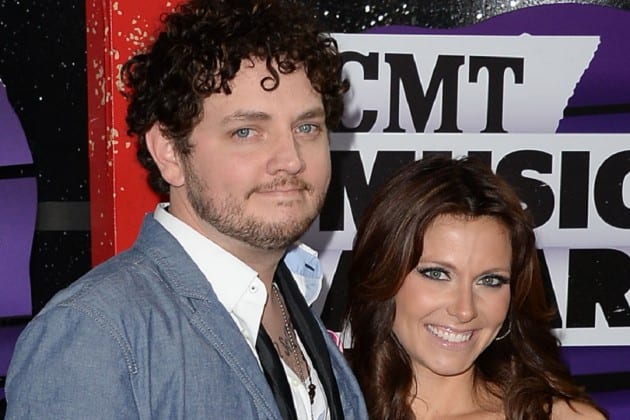 Josh Turner| Jennifer Ford – then
Josh Turner did not only study at Belmont University in Tennessee, but he also met Jennifer Ford, his wife, who was also a student there at the time. Although they were so much in love, they had to wait for another five years thereabout before they got married in 2003.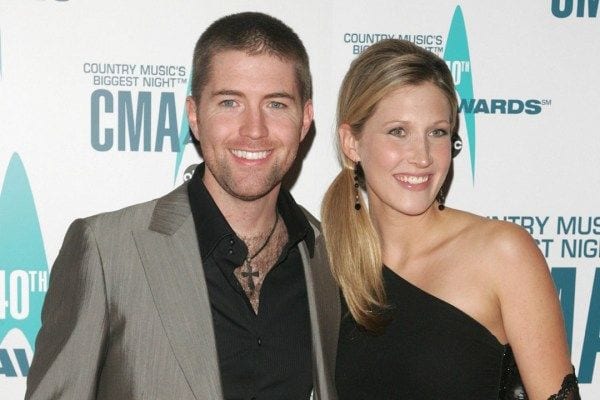 Josh Turner| Jennifer Ford – now
They now have four children that are all boys. Their names are Samuel, Marion, Colby, and Hampton. You will never find Josh on tour without his wife, who sings the background vocals on most of his songs.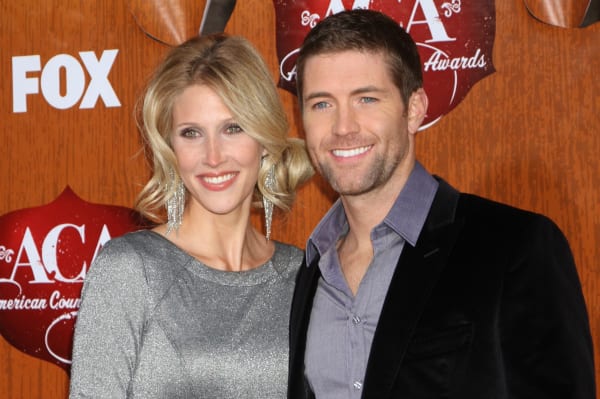 Dierks Bentley | Cassidy Black – then
Dierk has known Cassidy far back in eighth grade. His friend was then dating Cassidy. He somehow found his way into her heart, dating her on and off for some years. He later decided to make things work between them, so they got married in 2005.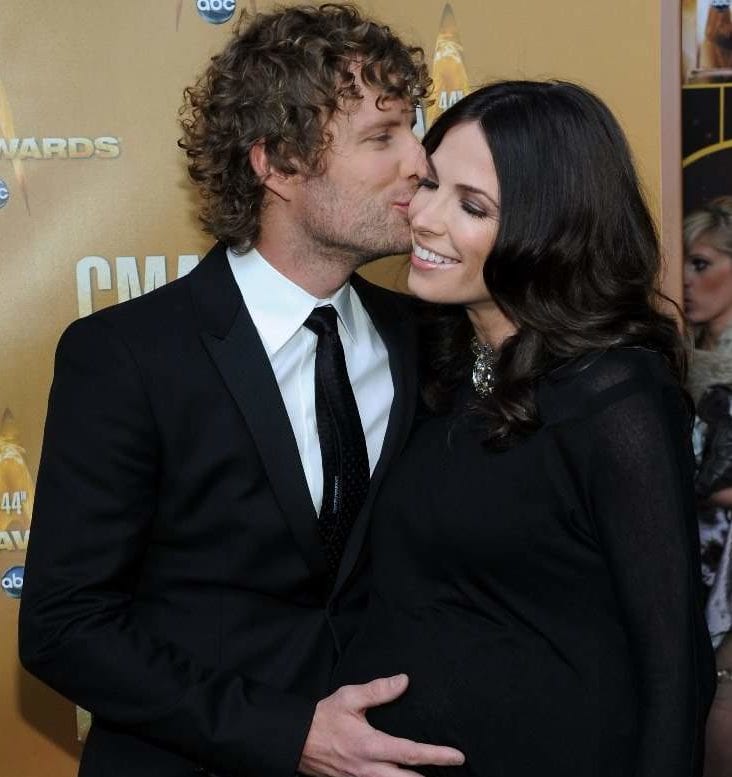 Dierks Bentley | Cassidy Black – now 
They now have three children together, a son named