Things Women Couldn't Do in the 1920s
Sometimes it can feel like Western lawmakers are stuck in the 1920s. But when you compare the laws they actually had in the 1920s… wow! While it's true that women gained the right to vote and the freedom to own land in the 1920s, women still had a pretty rough time. On one hand, they couldn't serve on juries until the 1960s, which is pretty astounding when you think about it. But on the other hand, many women still have a lack of access to basic reproductive rights. And it's been one hundred years since the 1920s! Nonetheless, when you learn about the kinds of rights that women were denied a century ago, you realize that we have come a reasonable way since then. 
Women Couldn't Travel Alone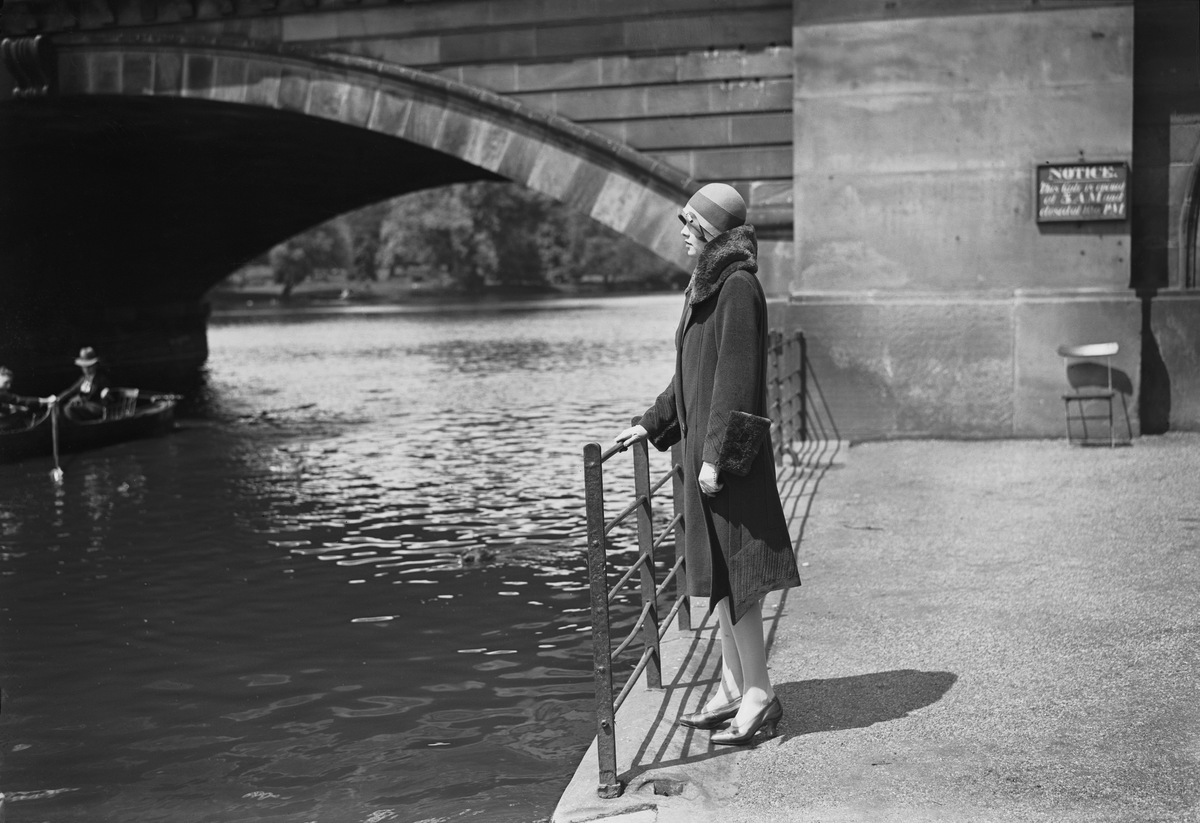 If you were unmarried in the second decade of the twentieth century, you could get a passport no problem. But if you were married, and many women were, you were out of luck. If a married woman wanted to travel in the 20s, she would have to apply for a joint visa with her husband. The husband would then receive a passport that said he could bring "his wife" with him on the trip. In essence, this law meant that women were not able to travel by themselves. It's also a little bit awkward because like… was a man's wife basically his personal staff? Yikes.
No Hems Above the Knee!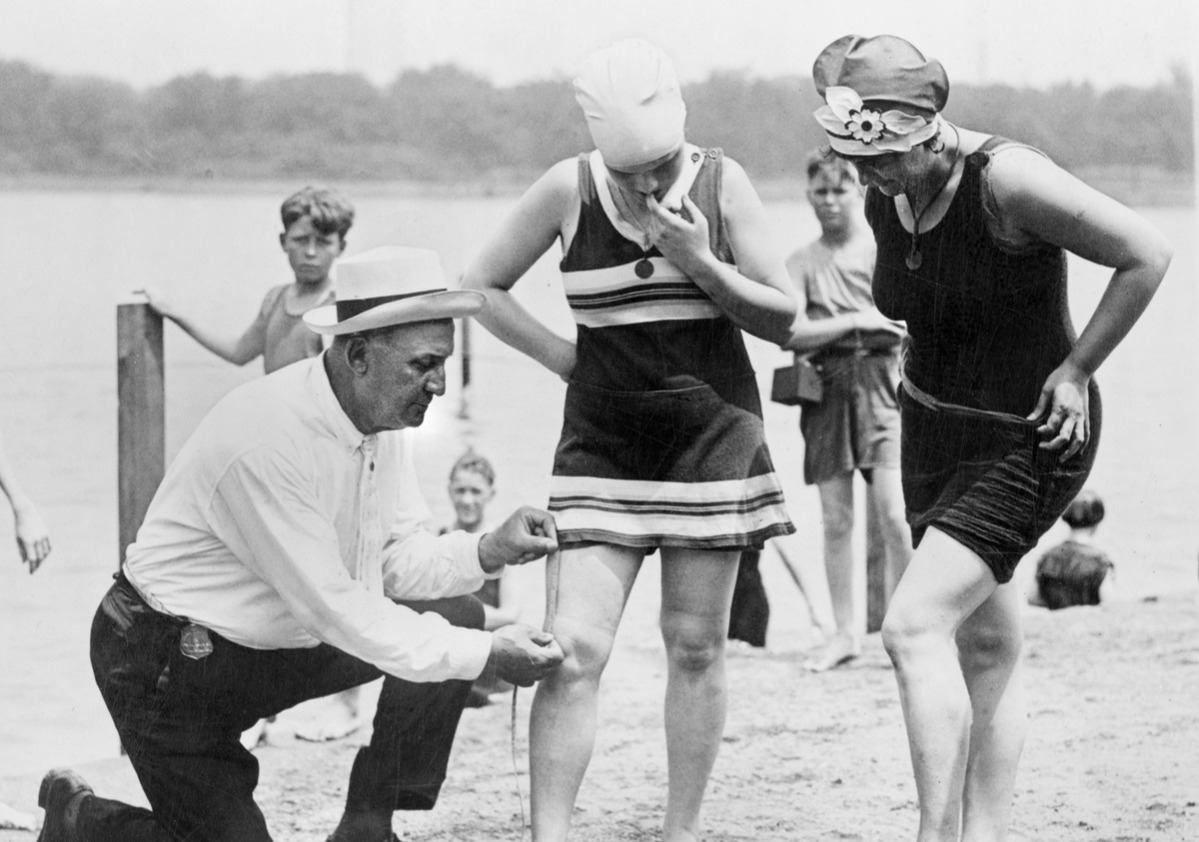 No, it's not your high school teacher yelling at you from a distant memory. It's an actual law that some of the United States had back then. In Utah, women who wore skirts that were any more than "three inches above the ankle" were fined. Can you believe it? Being fined over your skirt length! That sounds like high school for sure. Besides being unable to wear skirts more than "three inches above the ankle," women in some Californian cities could only wear heels under two inches. It's incredible how arbitrary some of the laws are, too. Maybe the lawmakers were just jealous of how fabulous women were getting? 
They Basically Had to Marry Other Americans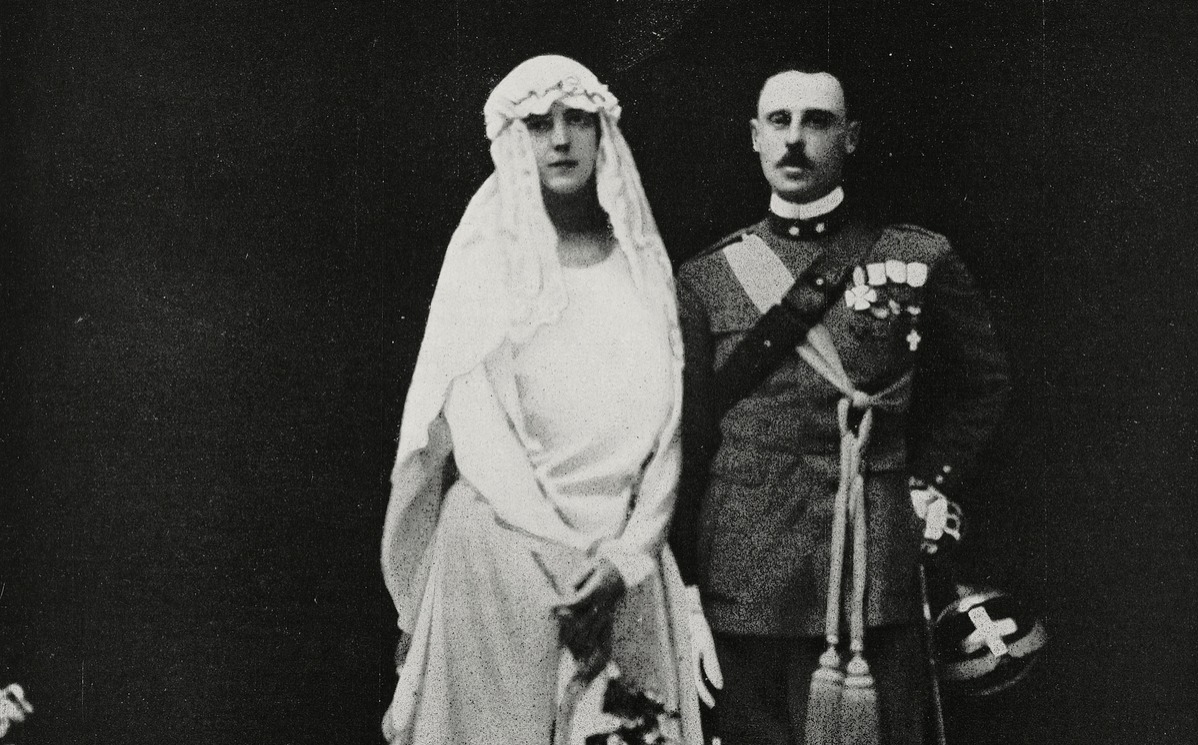 OK, it's time for a little history lesson. The Expatriation Act of 1907 reminds us just how scandalous it used to be for a woman to take off with a foreigner. According to the law, women who married non-Americans would have to forfeit their citizenship by marrying a non-citizen. This law wasn't just one that would mean you couldn't choose where you lived, but it literally left people stateless. Imagine if your husband's country didn't grant you citizenship through marriage? Then you'd be kicked out of both countries, which was a terrifying prospect given the world war. So this law essentially ensured that women would only marry men from the United States of America.
Restricted Access from Education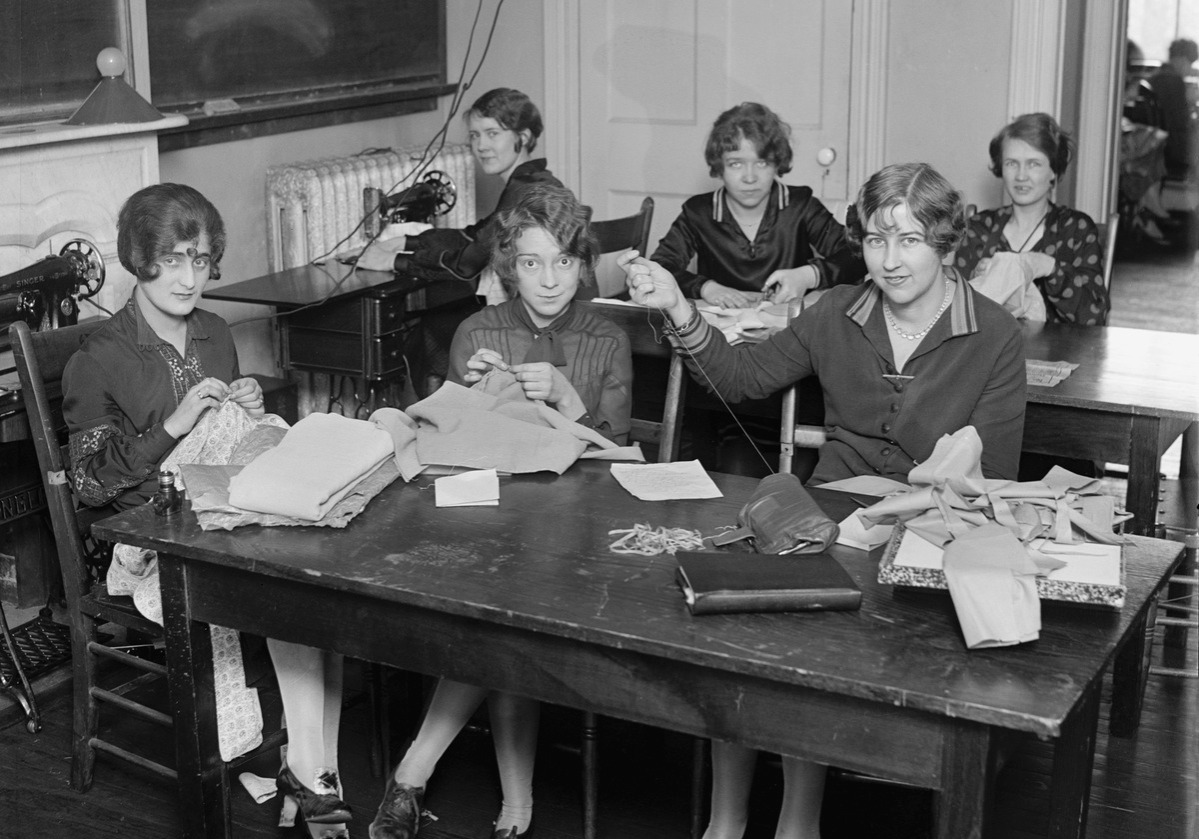 If you thought that some of the previous ones were a little creepy, this next one is really gonna terrify you. While it's true that some women were able to go to 'finishing school,' not all women were able to. Only young, white women had access to these finishing schools. There were barely any co-education college facilities for women to learn alongside men. Why was this? Well, supposedly women were too frail to go to University. Some people also thought that women would become less attracted to men if they were exposed to them too often. We find this last point hilarious, don't you?
They Could Go to Law School But...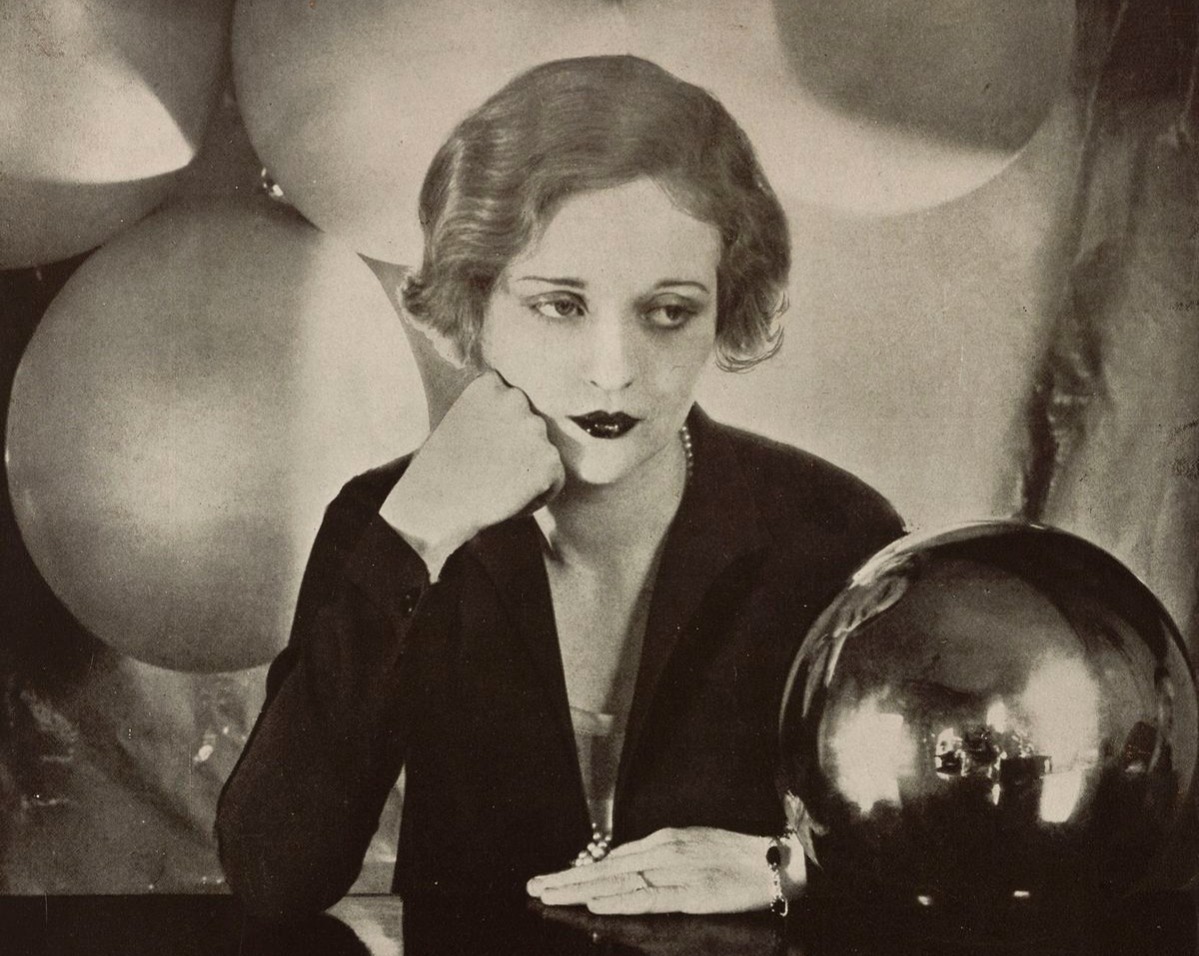 It's true that women won the right to vote in 1920, and thankfully, this meant that women were now allowed to go to law school. But because it was the 1920s, it didn't actually work out that way. In the end, it was a classic case of practical barriers stopping the laws from working effectively. While law firms could technically hire women, and employ them as lawyers, the social circumstances prohibited it in practice. Even though they had the same training, women who were trained lawyers would often be hired as stenographers, librarians, or secretaries. Talk about the short end of the stick!
Public Toilets… Yes, Really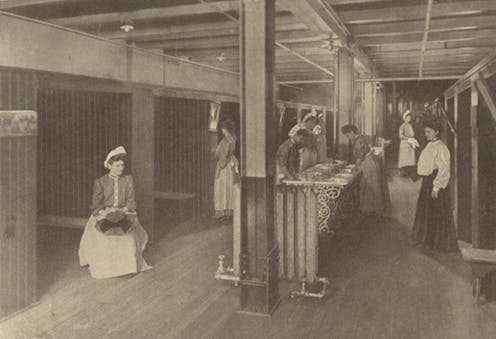 It's true that bathrooms were segregated into sex before the 20s. But buildings were not required to have both a men's and a women's bathroom until 1927! This meant that many places were physically built without women's bathrooms. Some workplaces could then deny female applicants from getting a job at that company based on the toilet situation. So this meant that even the physical infrastructure barred women from equal working rights! might also remember that scene from Hidden Figures… while white women had easier access to bathrooms, in effect, public toilets were still not easily accessible for everybody, as the Civil Rights Act wouldn't formally end segregation laws until 1964. 
All Work and No Pay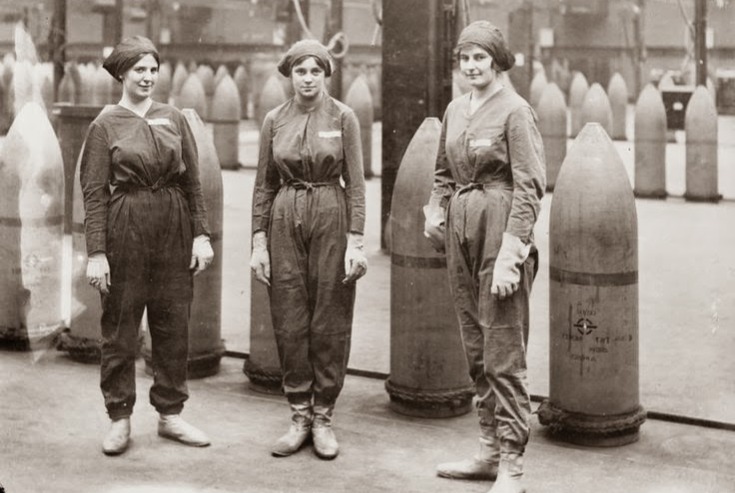 World War One changed the face of the world as we know it. Along with the technological innovations that the war brought, women were also allowed a little more opportunity. But not just because lawmakers decided to give women a break! The United States sent many men off to fight in the First World War, and so women stepped up. Without women, the country would have fallen apart during the war. Their work for the U.S. Army often entailed nursing or communications. Despite the opening up of new work opportunities for women, most were not paid for their involvement in the war. If that wasn't enough of a kick in the teeth, they also lost their jobs when the war was over. 
But Women Weren't Allowed to Judge...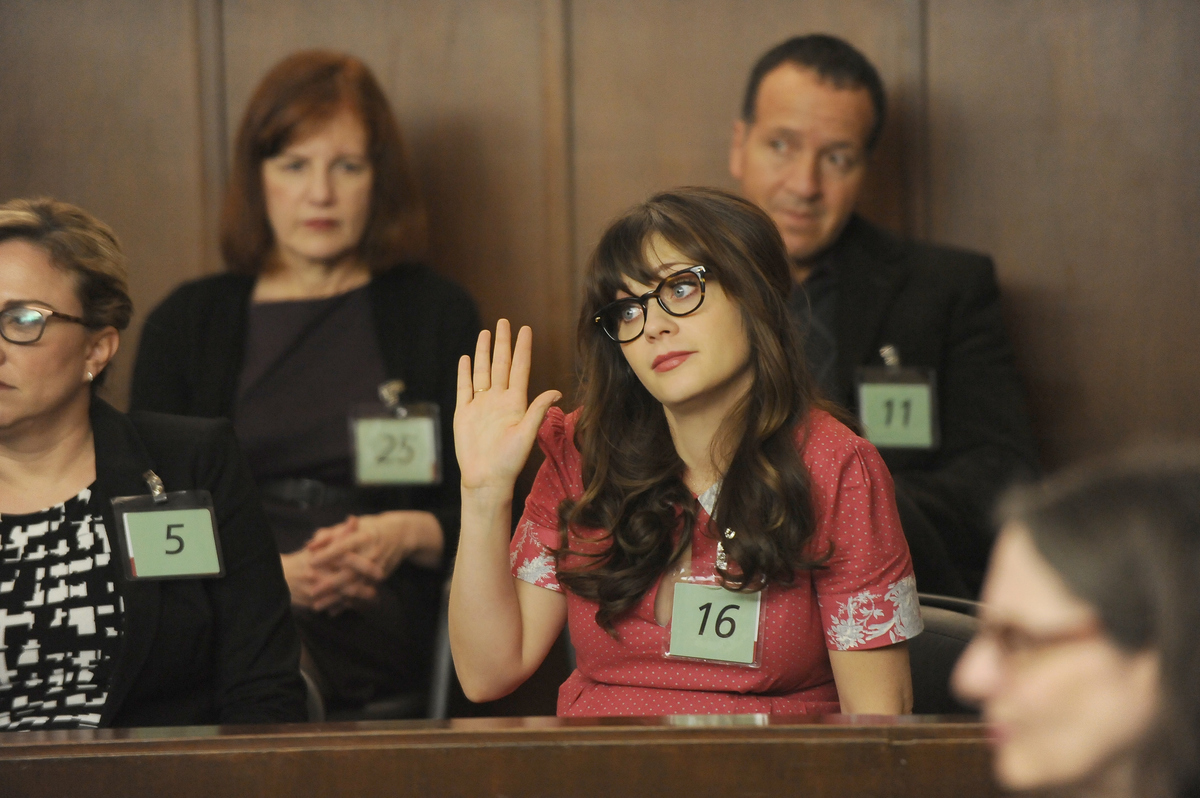 The words 'jury duty' might not spark joy in all of us, but it remains to be one important liberty that women ought to have access to, just the same as other folks. It seems like perhaps women back in the day can't have been that mad about it either, because most women couldn't serve on juries until the late 60s and early 70s when the Supreme Court gave women the all-clear to get judging. And even then, in practice, it was only white women that were allowed to sit on juries. It's odd that lawmakers thought women should vote, but not decide whether a person was guilty. Huh. We guess that those in power will always do the most to keep it. 
Not Allowed to Drink!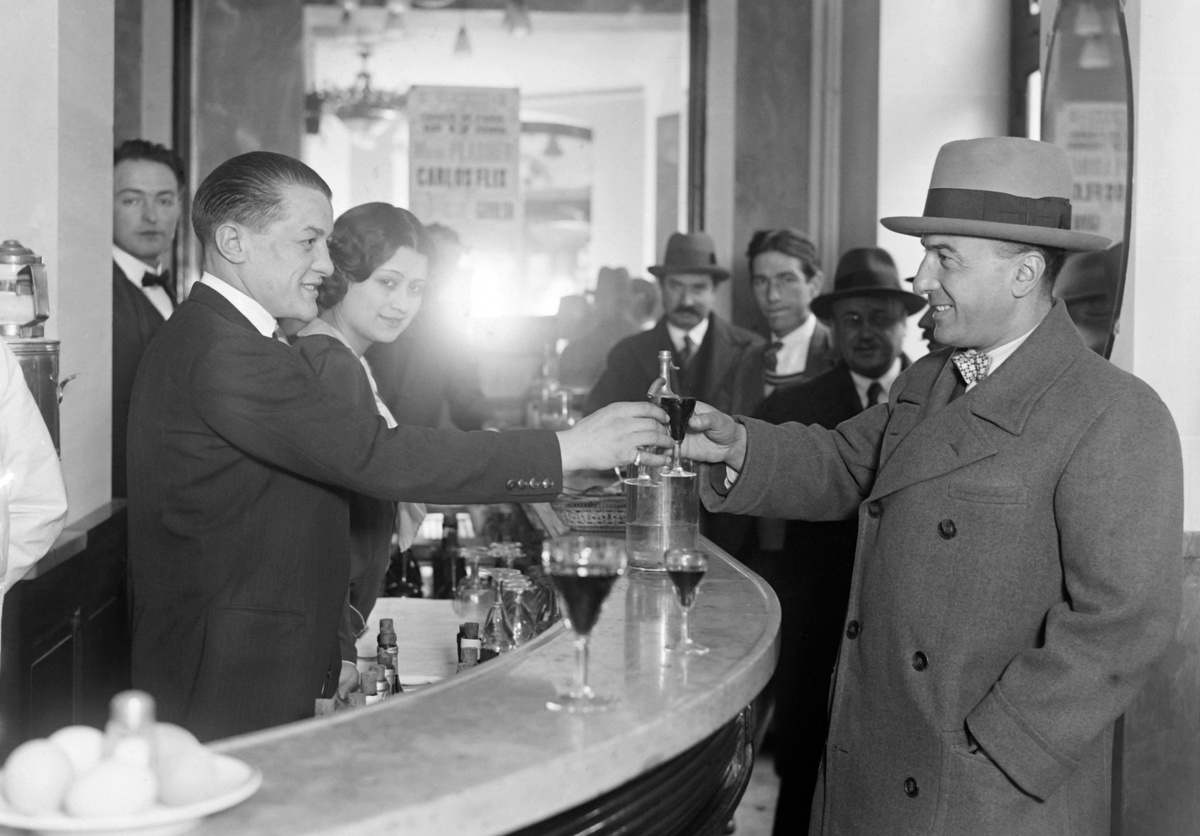 So we can understand why women might not want to sit on jury duty because let's face it: no one really wants to do jury duty! But what many people do want to do, is to buy their own drinks! And if you're not a woman, we're sure you generally do appreciate being bought drinks, regardless of who buys them for you. So really, it doesn't make much sense that there were laws prohibiting women from buying drinks with their own money. It also seems, uh, not very capitalist of you, America. But who knows? We're just glad that lawmakers eventually figured it out too.
No Moving in Together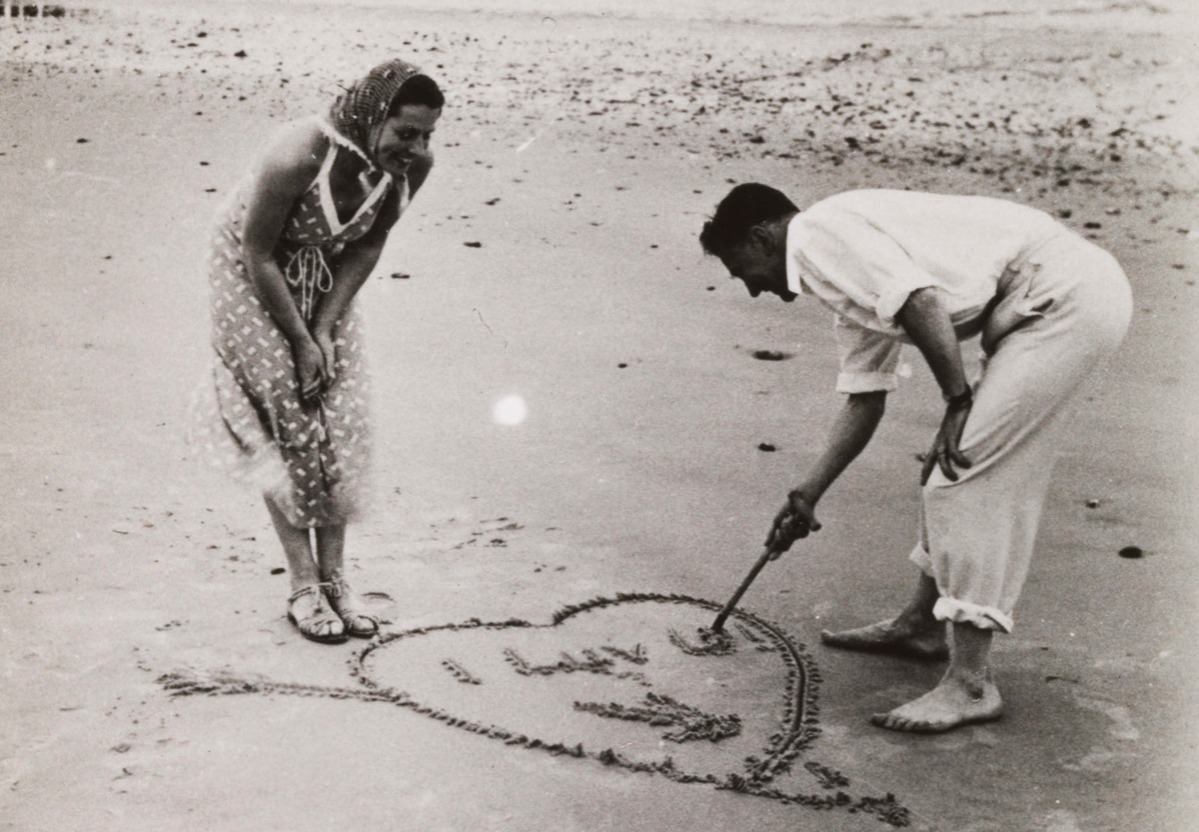 Moving in with your partner is a big step in the twenty-first century. It might even be one that we take for granted! It took many years before the whole country allowed men and women to live together before marriage. But to be honest, we're very glad that romantic partners are allowed to live together even if they're not wed. You wouldn't commit to buying a car without taking a test drive first, right? Imagine marrying someone before you knew about their least desirable behaviors! Uhh… in the words of Ariana Grande, 'Thank u, next.'
No Running! But Not Just By the Pool…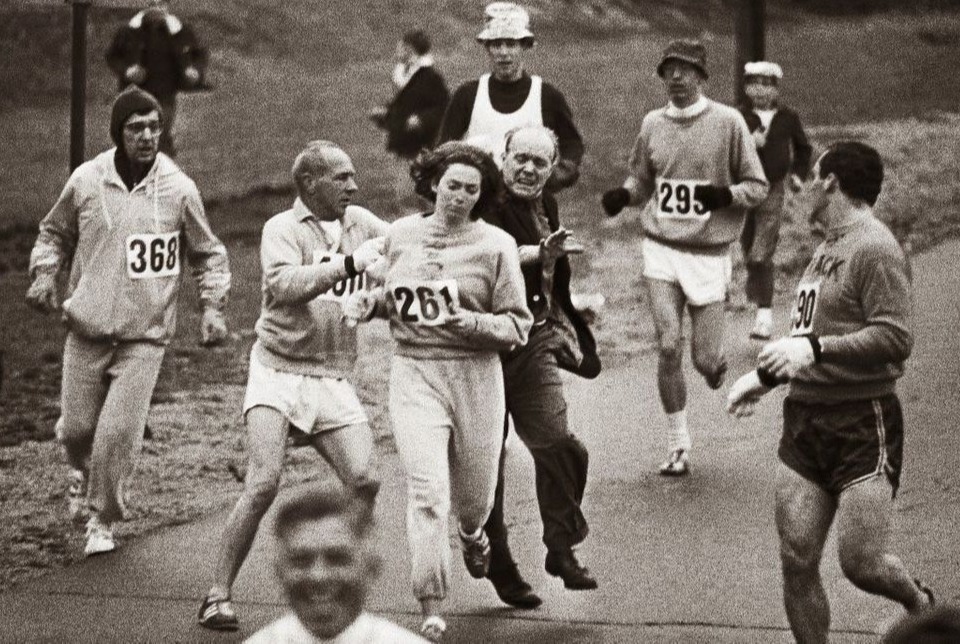 The Boston Marathon has a pretty gendered history. It's true that women were allowed to run alongside the men during the famous race. But before 1972, they weren't even acknowledged as runners. This meant that no statistics were kept on their run, and they thus had no idea whether they'd come twentieth or sixtieth, and couldn't track any progress or personal bests. Kathrine Switzer was the first woman to run the Boston Marathon as an official participant. But as you can see from the photos, the men weren't too happy about it. Poor Kathrine! We applaud this remarkable woman.
No Chatting About The Pill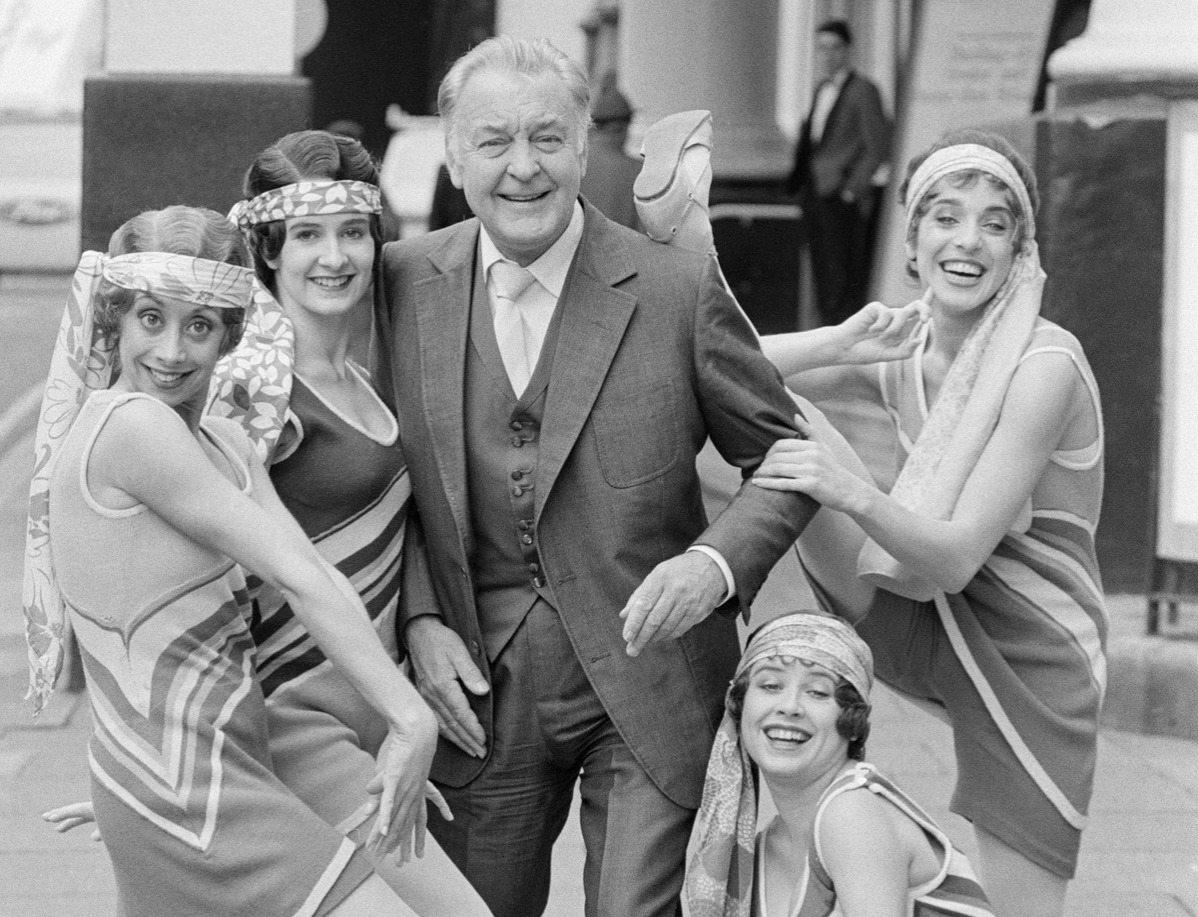 OK, it's true that The Pill wasn't even available in 1920. It wouldn't be forty years later until we got that one. But even so, conservative culture and practical barriers to healthcare in America still effectively prevent some women from accessing birth control or reproductive rights. Nonetheless, in the 20s, it was worse still. Information brochures on sexual education were often deemed to be too 'erotic!' Women may have had some reproductive rights, but it truly wasn't until the 1960s that things would really begin to change for women's access to birth control. 
No Bank Accounts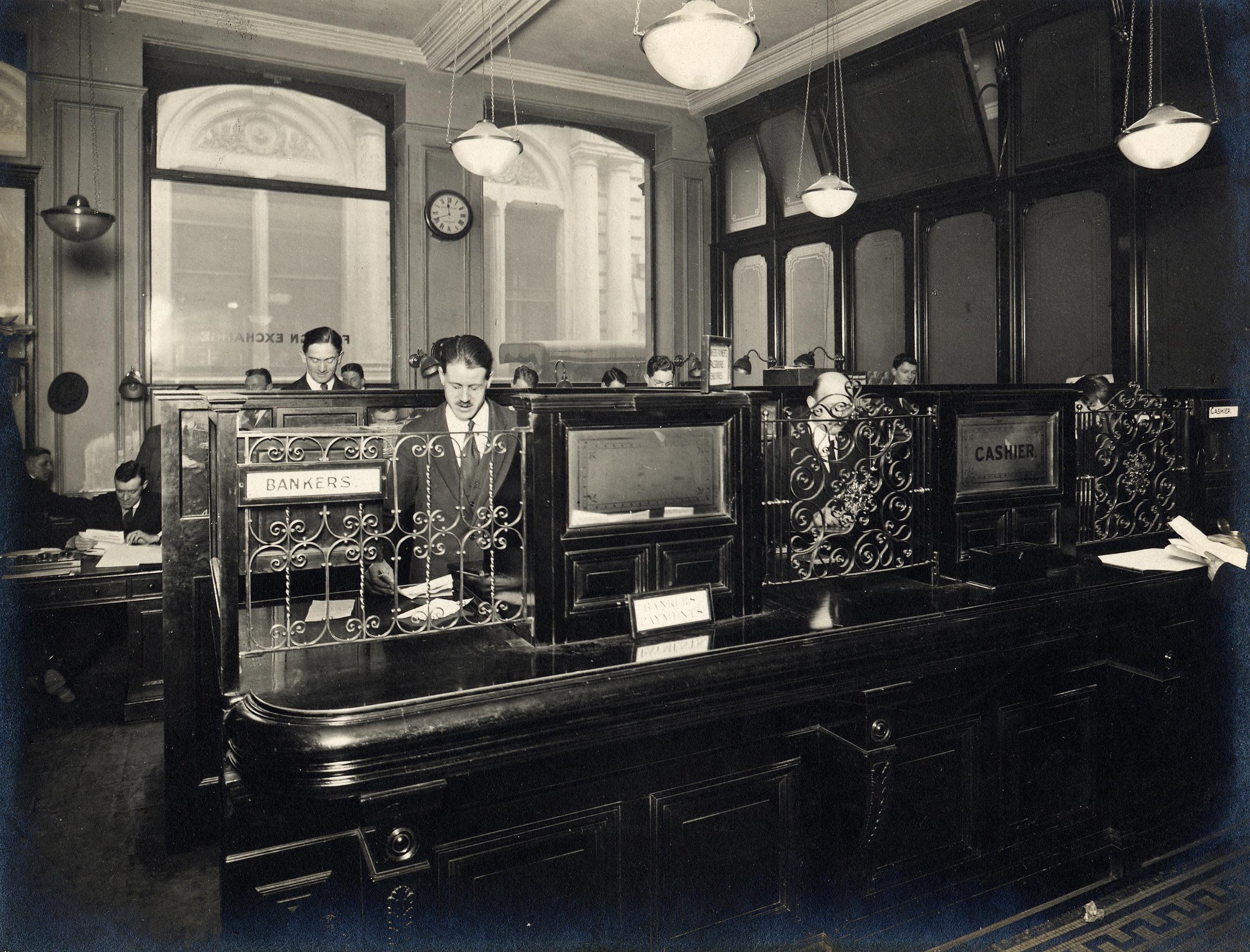 Can you guess how long it was before women were allowed to use banks? No, it wasn't the 1960s, when women were finally allowed to get their hands on birth control. It was all the way into the 1970s! The Equal Credit Opportunity Act outlawed banks being able to turn women away based on their gender. It is utterly baffling that lawmakers didn't think women needed bank accounts. What did all the famous film stars and successful single ladies do? Truly, the mind boggles. If you worked outside of the home, we suppose you'd have to have your paycheque sent to a man you trusted?
No Landladies, Only Landlords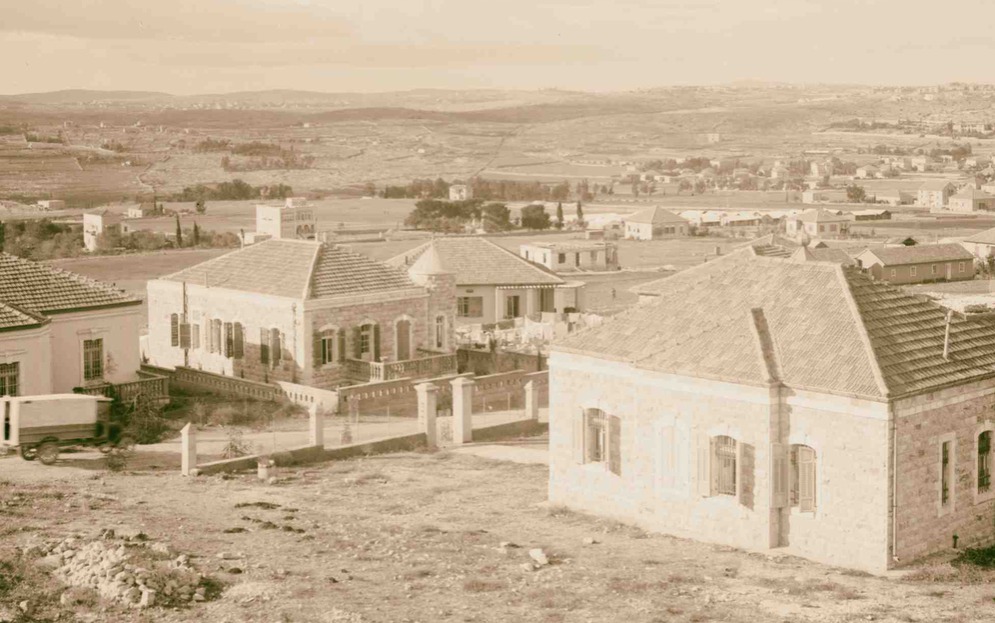 So by now, you know that the law was pretty rough on women back in the 1920s. But surely one of the most frustrating things about the law was that women couldn't inherit property, or even buy it if they had enough money. Until 1922, it was not legal for women to buy land or a house. What would have been even more annoying is that even if you could buy property, women didn't have exactly the same rights. Grr. It wouldn't be until the end of the 1920s for that to happen.
Women Were Paid, But Barely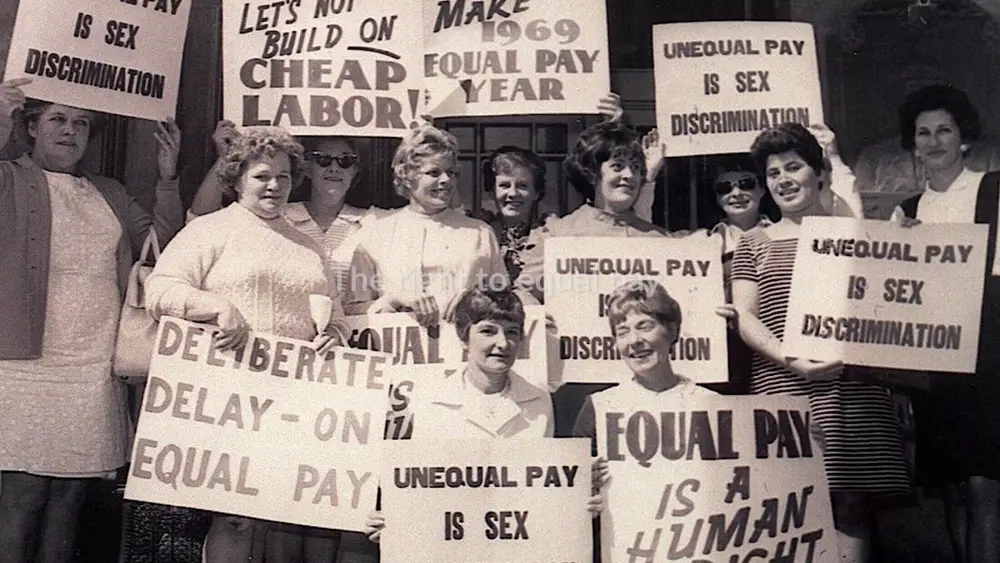 There are still definitely big barriers to women finding paid work, but it was much more difficult back in 1029. The Equal Pay Act didn't come into play until 1963! And even sixty years later, it seems that this legislation still hasn't guaranteed actual equality. In the 1920s, ladies were making just under 60 cents for every dollar that their male colleagues were making. What's even more mind-blowing is that on average, women still earn less than 79 cents to the dollar even today. And those numbers are even worse for women of color, who, on average, will earn 74 cents to the dollar. 
Work, Schmerk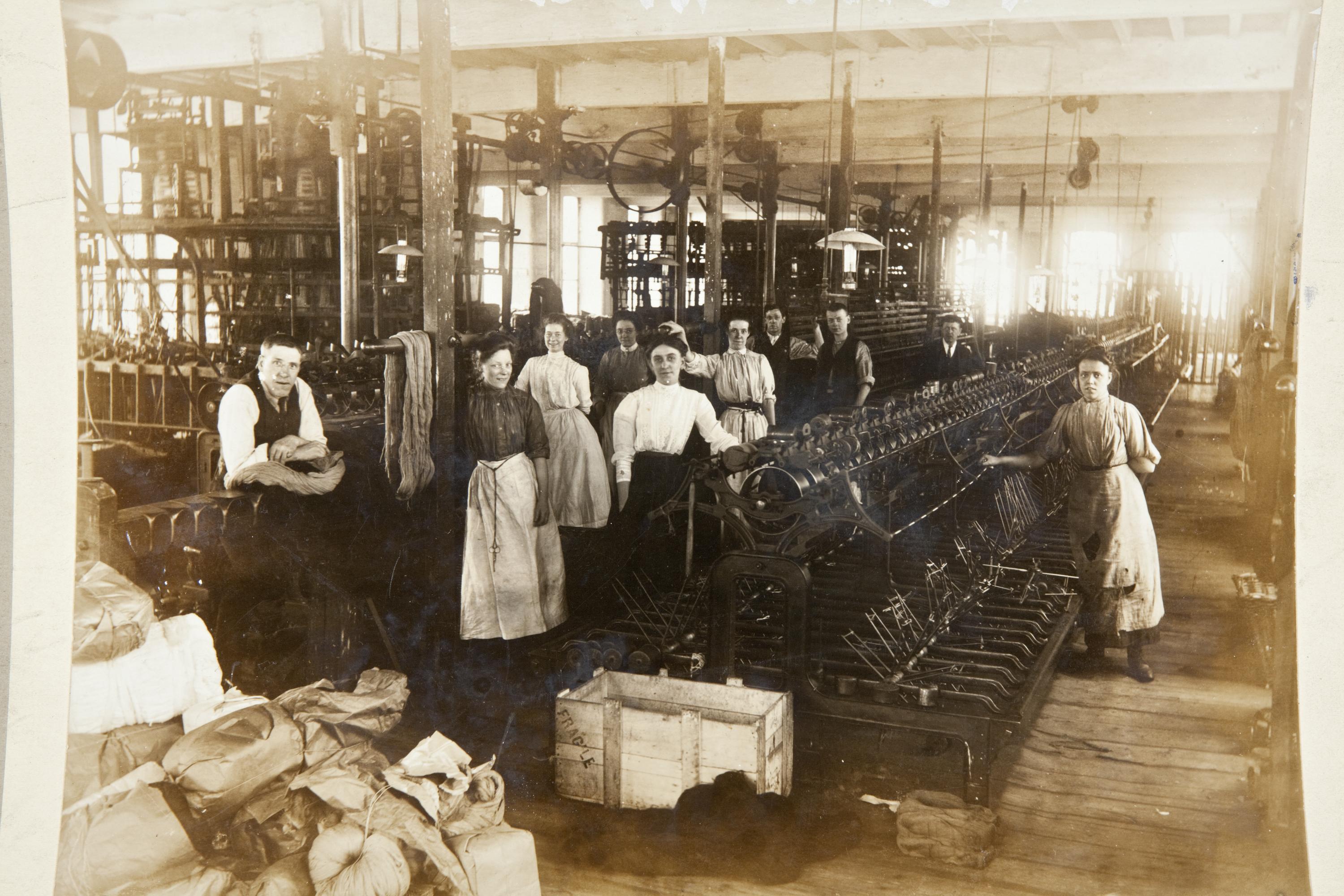 Black women were twice as likely to be employed as white women in the 1920s, but women still made up a small percentage of the workforce. The pressure of social expectations usually influenced women to work around the house rather than working outside of the home. Even if you had a job, you couldn't open a bank account, remember? The money would often just go to their husbands as a result, which limited their control over their own funds. Nonetheless, women that broke free from the stereotypes and went out to find work, could often do so in factories and textile mills. 
Segregation Made Things Much Worse for Black Women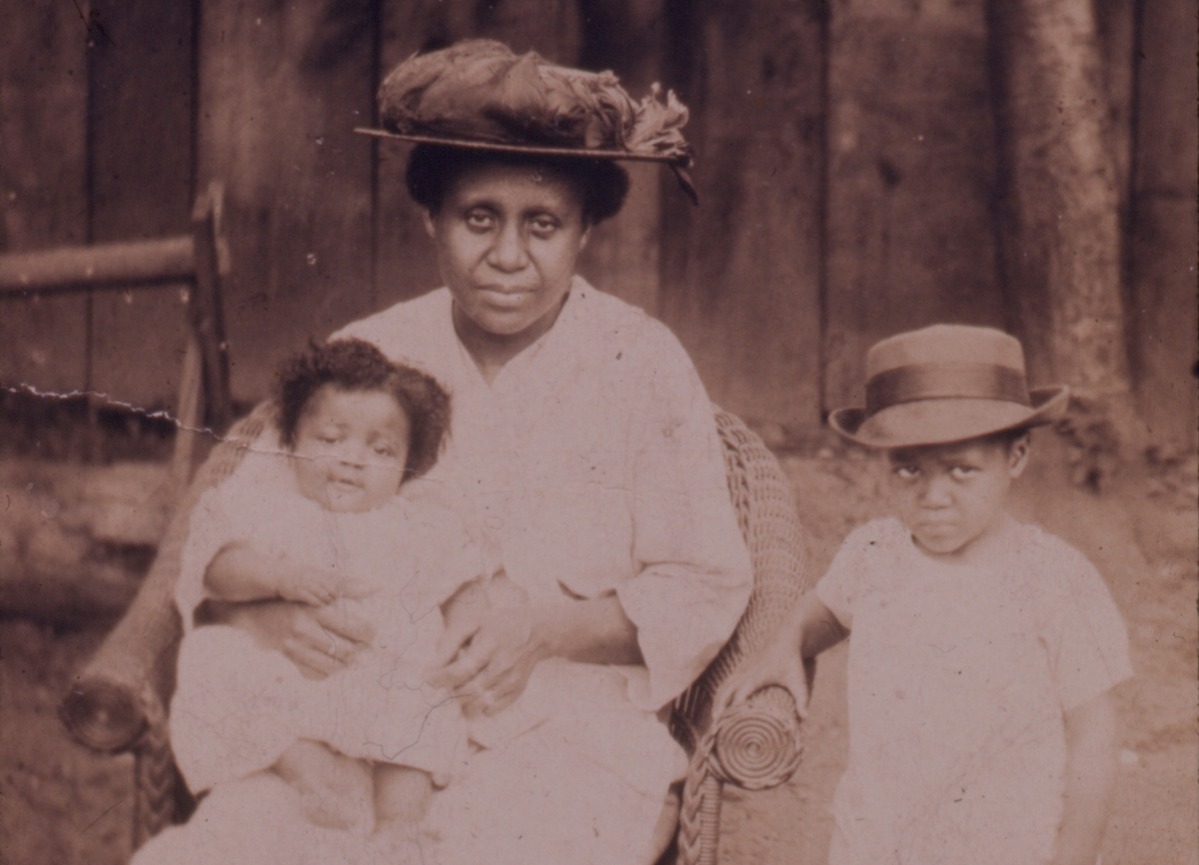 Remember, the 1920s wasn't just oppressive for women. It was oppressive for a whole host of folks - essentially, everyone who wasn't a white man. Black men were often paid less than white men, and those that had disabilities, or were different in any way, generally had a rough time. As aforementioned, bathrooms were still segregated well into the 1960s. Figuring out where to pee in public was a true ordeal for black women especially, and they also had greatly limited access to a college education. In Alabama, African-American women were even violently harassed if they even so much as tried to go out and vote.
Women Weren't Technically Even People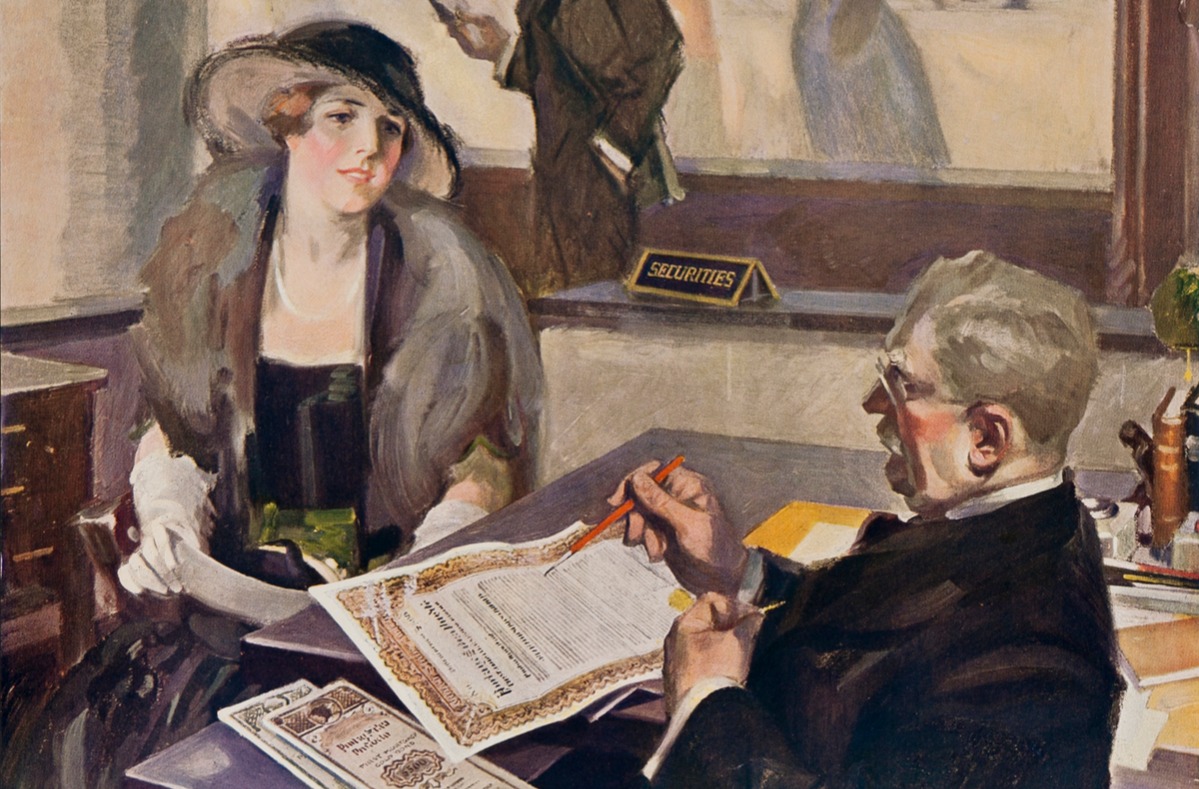 While it's true that women were allowed some laws in the 1920s that they previously had not, they were still considered to be lesser than men. Unfortunately, it took a world war to change that. And even then, most men still dismissed women as being less intelligent or able than men. The women that did stand up and say something were the ones that eventually changed history. But it took great courage to do this, particularly because women were brushed off as being hysterical when they questioned the status quo. Sound familiar? 
The Right to Vote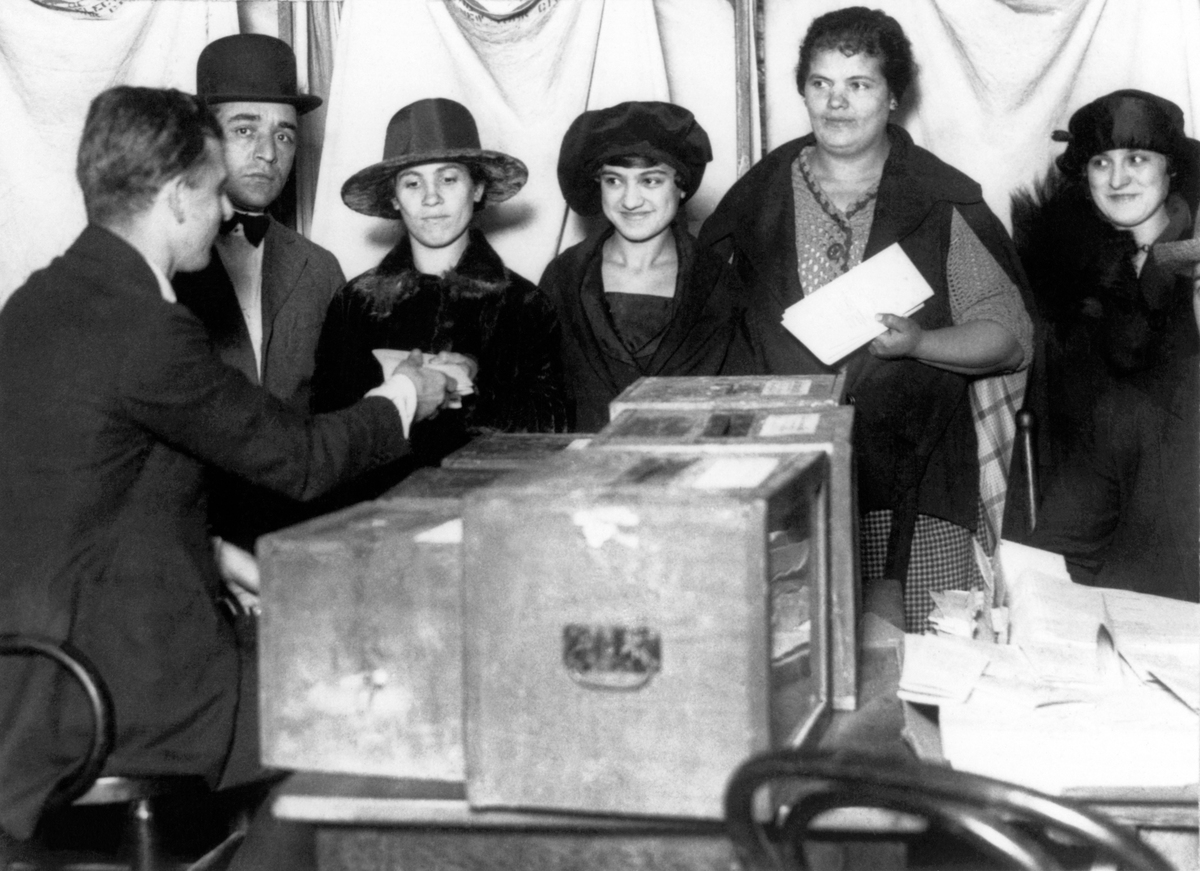 Women's suffrage has a checkered and curious history. The first country to give women the right to vote was New Zealand in 1893, and the country still prides itself on this today. Technically, however, women in Sierra Leone could vote in the 1792 elections! Nonetheless, voting wasn't officially legal for all women until 1930. Most countries progressed forward with the movement in the 20s and 30s, and by the 1940s, many countries around the world afforded women's right to vote. Now, here's another technicality! Electoral equality means that all the votes have the same weight as other votes cast. The United Kingdom didn't have electoral equality until 1928. 
Maternity Care? Forget About It
Everyone has seen those nightmarishly high obstetrics bills that many people who give birth are presented with at the end. While in the twenty-first century it might be difficult to get maternity care for practical economic reasons, in the 20s it was for legal reasons. What is truly astounding is that over 80% of new mothers who gave birth didn't get any medical care or gynecological advice before 1921. Whew! At this point, we're pretty glad that we live a hundred years later! Aren't you? Even if you aren't likely to give birth, surely medical care during birth is of interest to anyone with a family. Luckily, new laws improved infant mortality rates. 
Using Your Husband's Name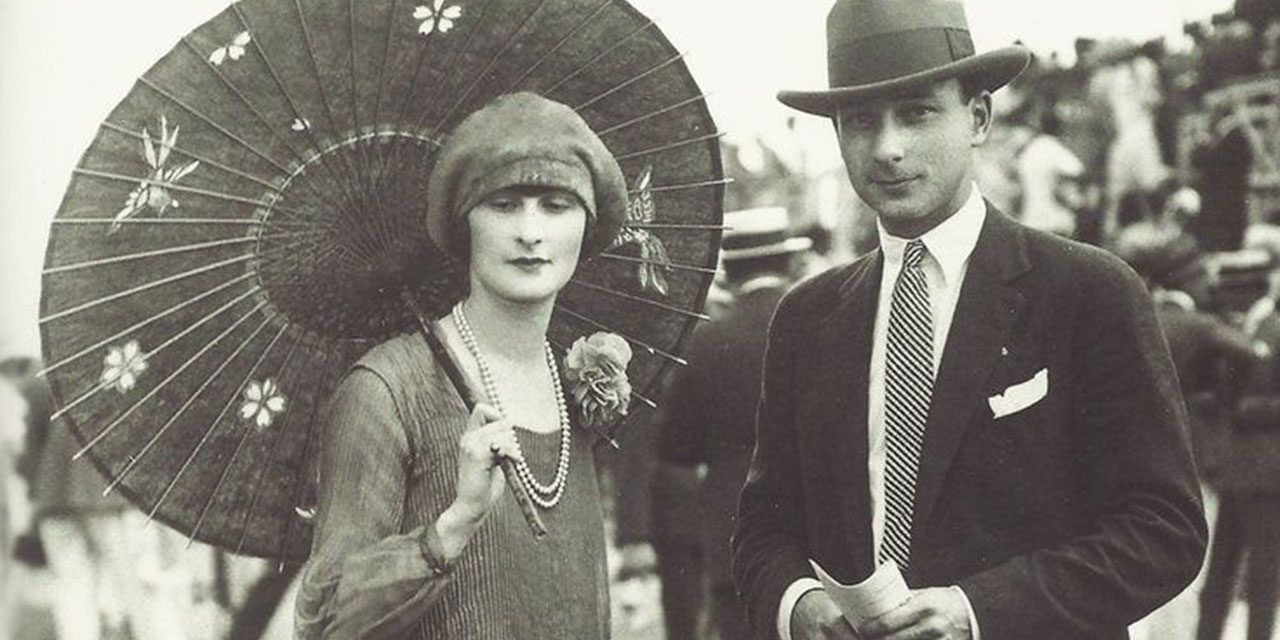 What do you think the final thing will be in our list of outrageous laws that women had to endure in the 1920s? Well, this one is still effectively a problem in more conservative places today! Women had a great interest in using their maiden names. Not only is a name an important part of one's identity, but it also helped to keep them unique during the electoral process. But like many other things on this list, using your own maiden name to vote was illegal until the 1960s.
Pregnant Women Couldn't Work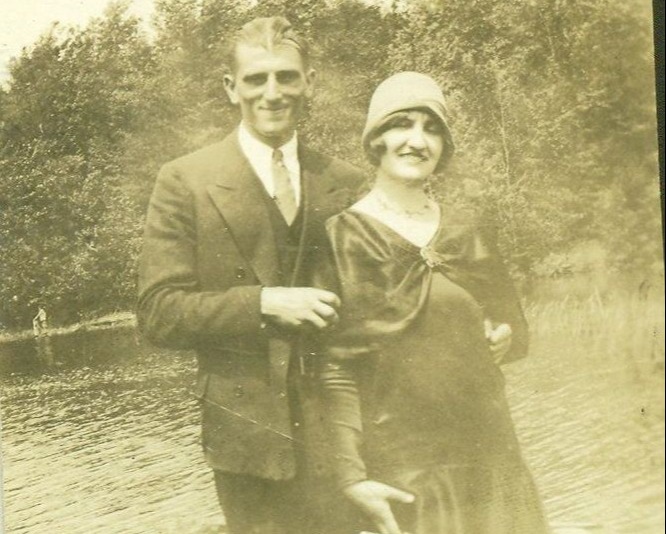 We're sure that you've heard of cases today where women have been unfairly dismissed because of their pregnancy. It can also be difficult for pregnant women to find work, even though there are anti-discrimination laws in place. These laws didn't exist in the 1920s, so as you can imagine, things weren't great if you were a single mother. Even if you already had a job, and your employer could see that you were pregnant, they could still fire you! This may have been why the flapper style was so popular, as the loose dresses helped hide pregnancy! 
No Work in the Evenings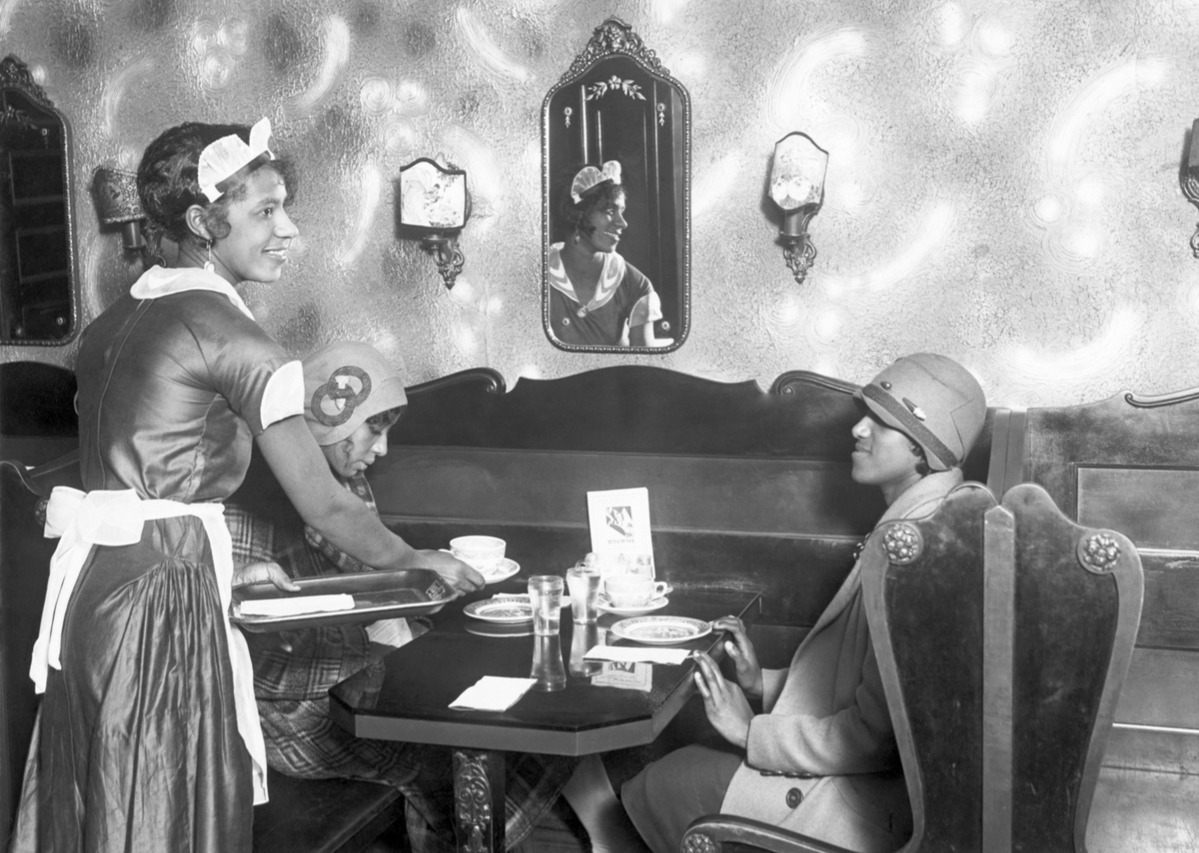 Some of the best-paid jobs are often during strange hours, so working nights can be more lucrative for doing the same job during the day. It might not impact you much if you worked in a factory or textile mill. But if you were a waitress or an entertainer, most of your business would be conducted at night. If you weren't allowed to work after 10 pm, you'd surely be missing out on some of the best tips! Nonetheless, there were some brazen women who chose to ignore the laws. In 1924, one waitress named Anna Smith took on night shifts at Joseph Radice & Company. She was fined but challenged the fee in court, and ended up losing the case.
Emergency Contraception Didn't Exist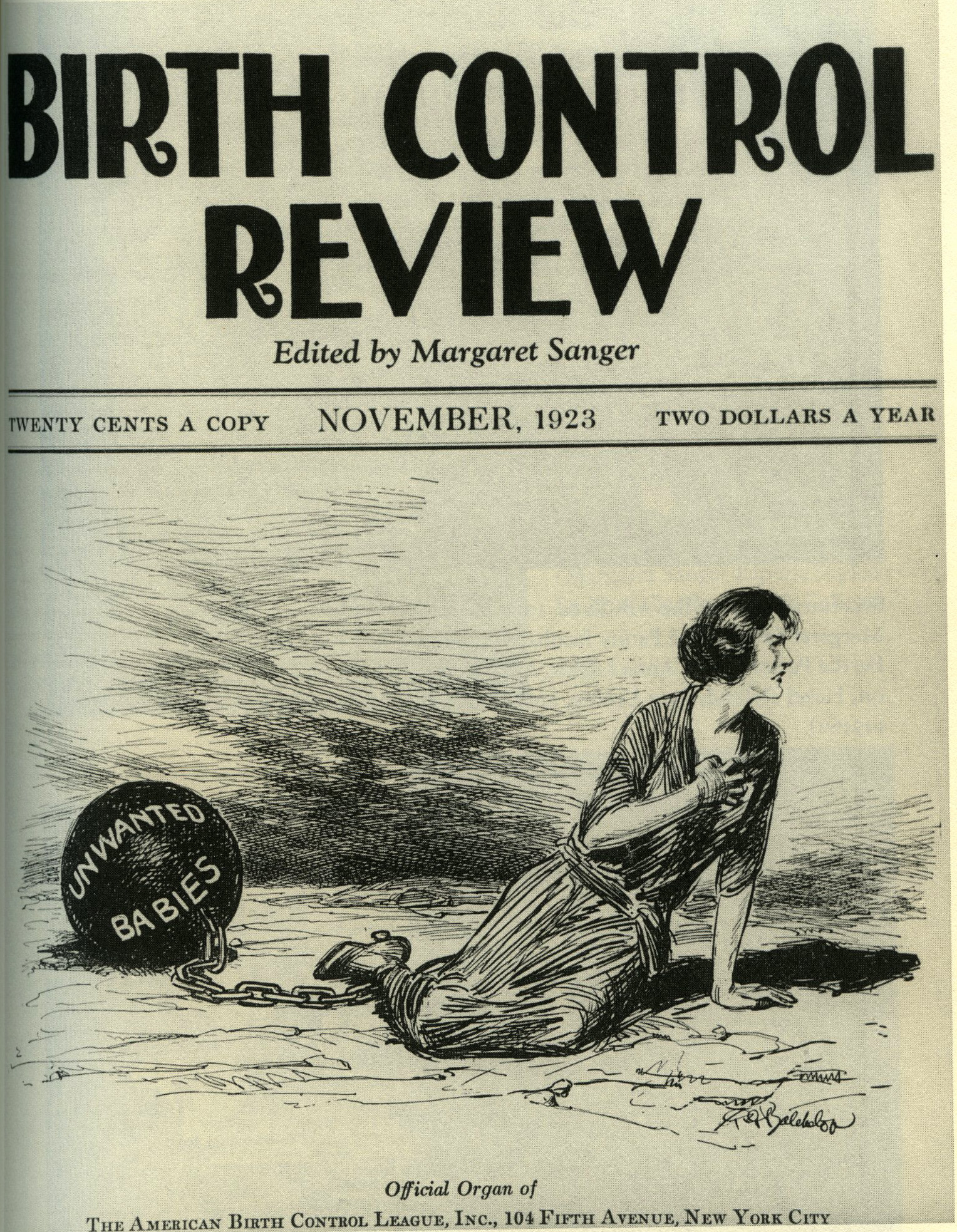 But there's even more bad news: if you were unlucky to be the victim of a serious sex offense, women still had no access to the emergency contraceptive pill. The 'Plan B' pill wasn't readily available until the 1960s and failing that, abortions were illegal, costly and often botched. Mind-blowingly, some states like Alabama, have reverted to barbaric anti-abortion legislation in recent months. It's great that we have birth control now, but it is worrying that lawmakers are reversing laws that grant women reproductive rights!
Housework and Childcare Were 'Women's Work'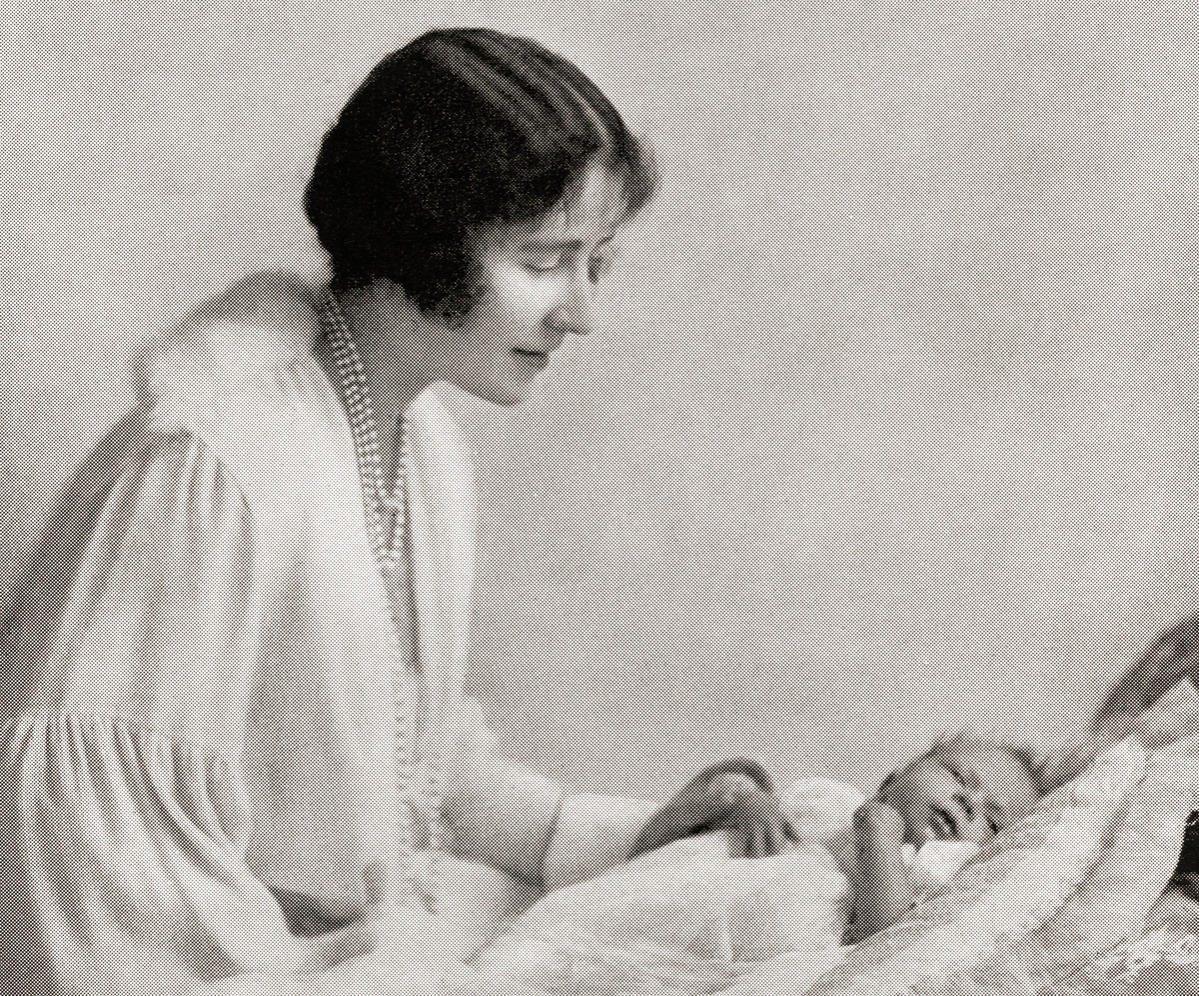 There are so many awful things that ladies had to endure throughout the 1920s, and this wasn't made any better by the social status quo. Men were encouraged to buy home appliances, like vacuum cleaners, for their wives' Christmas gifts, and women's magazines championed those who resumed their work as housewives after leaving paid employment. We're so glad that we don't live in the 1920s! Can you imagine getting a broom for Christmas? Eugh.
Well done - you made it this far! Has reading about how bad women's rights were given you a newfound appreciation for the twenty-first century? Or are you even more bummed that things are still pretty bad for women today? Either way, we hope that life continues to improve for women all across the globe. Unfortunately, not everyone is lucky enough to live in a country where everyone is offered basic equal rights. May the fight for liberation continue!