A look inside the British Royal Family homes
We all love to take an unsuspecting look at the fabulous life of British royalty to appreciate the way they live. Their lifestyle is so fascinating and different from ours that we cannot avoid being surprised to learn about them. Much of the British public may be surprised that their favorite family lives very close to them, but for Americans, it's very different. If a Texas resident wants to see one of their homes up close, he would have to cross the entire sea that separates them.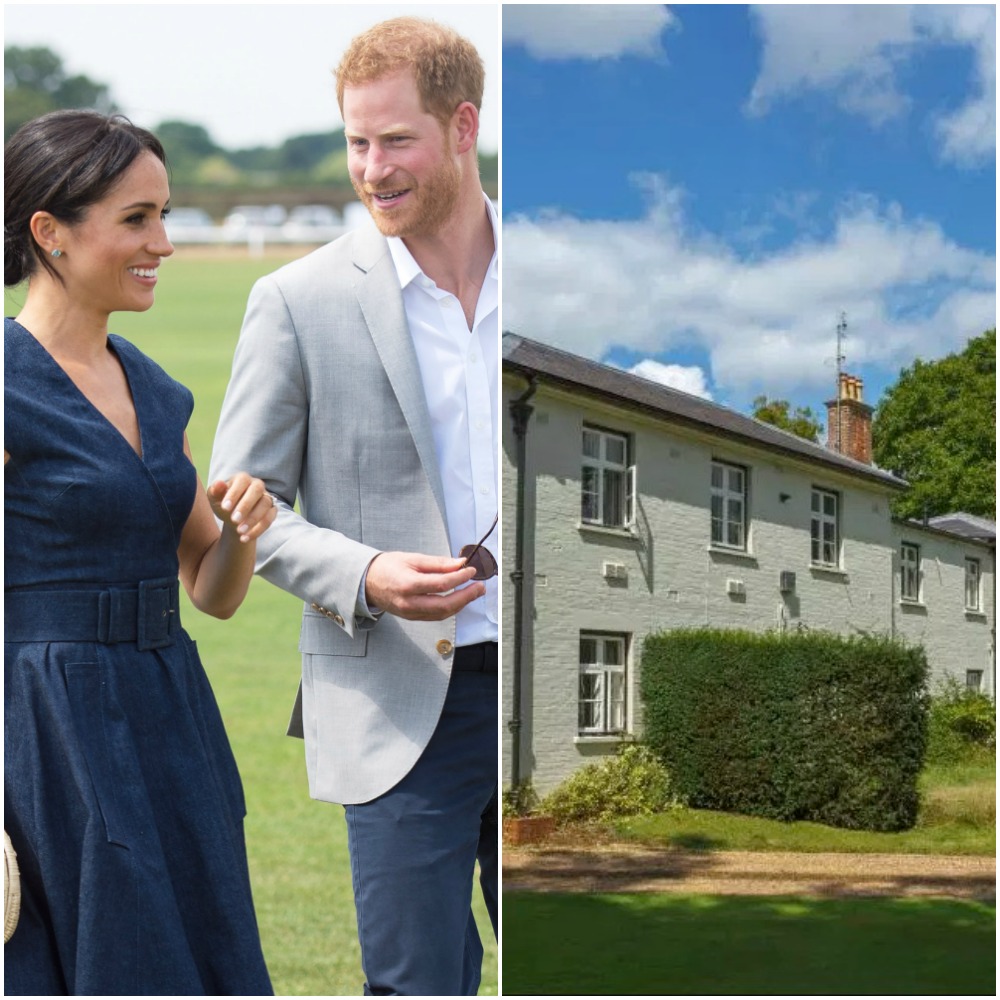 One of the most exciting aspects of the life of the royal family is the way they live and where they do it. How they live, where they live, what their home is like, what size it is, they are all aspects that we love to know. Do they live in a castle, like in fairy tales? To date, there have been many real residences, and there will be many more in the coming years. But currently, where do our favorite royalty characters live? In this article, you can take a small tour of the home of princes and princesses.
Balmoral Castle
This huge Scottish castle is known as Balmoral Castle and is located in Aberdeenshire, Scotland. The grounds are much older than the castle and has been in official possession of the family since 1852. The story goes that Prince Albert acquired it as a gift for Queen Victoria. Its purchase value was approximately 32,000 (about $ 40,000), which was too much money at that time. It has undergone several renovations and restorations over the years.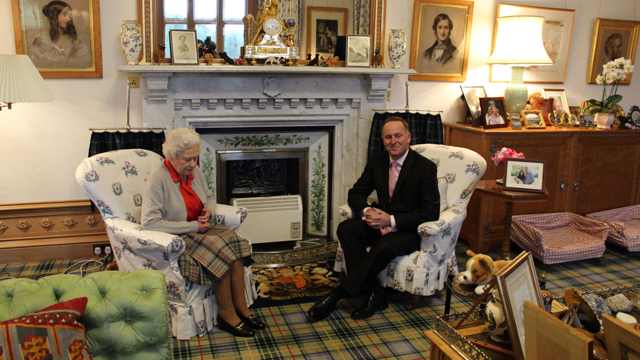 The castle that was on the property was commissioned by the royal couple to use it as their primary residence. At that moment, the Prince and the Queen considered it too small and decided to build something more meaningful. Under orders of the Prince, Balmoral Castle construction began, which ended in 1856, and is the structure we see today. While it is known for being the Scottish holiday home of the royal family, it is open to the public. You can pay a set fee to tour the interior of the castle and its beautiful gardens at certain times of the year.
Althorp House
This beautiful house was the childhood home of Princess Diana and has been the home of the Spencer family for over 500 years. Many generations of this family have been raised in this vast space that houses a lot of history. The house was built in 1988, and the original structure is still in excellent condition. It is open to the public during the summer months and is used for all kinds of important events. The 13,000-acre estate that accompanies the building is incredible and encompasses three counties: Northamptonshire, Warwickshire, and Norfolk.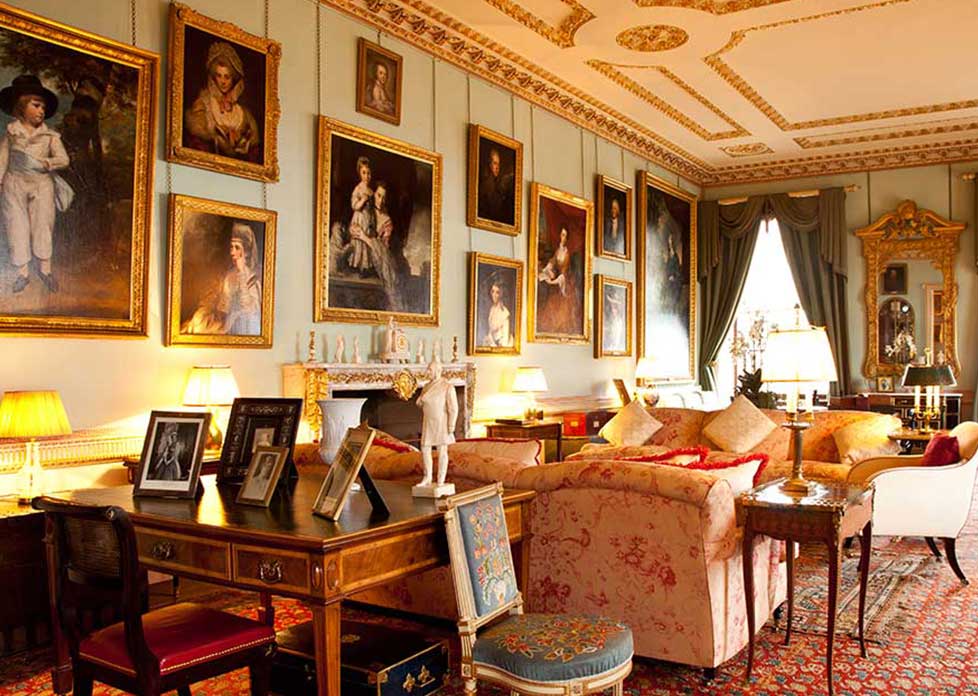 The land closed to the public of this beautiful place only includes 550 acres of land, reserved specifically for the family. Of the nineteen generations of Spencers who lived in this house, Diana was the one who united them with the actual British royal family. Upon marrying Prince Charles, the fate of the two families joined, and Spencer blood became part of modern royalty. Several sources say that when she was a child, Lady Di practiced her tap dance in this vast and luxurious property. It's a beautiful place worthy of royalty!
Bagshot Park
This location is the formal home of Prince Edward, the Earl of Wessex and his wife, so very few people know it. Being their home, the grounds of Bagshot Park are not open to the general public as in any of the other royal residences. Its land covers almost the entire country, but the main house is located in an area within Windsor Great Park. It is a beautiful building that was completed in 1879, but it is not the original building of this land. The house before the current home of the prince was built between 1631 and 1633.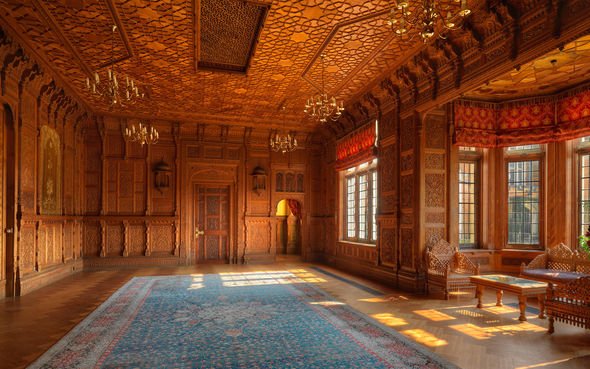 We can realize how much royalty loves to add more things to their already prominent properties when we see this place. The construction of this new building involved adding 120 new rooms to the property. A large part of the attraction of this place is its Tudor-Gothic architecture that completely covers the terrain. The Earl of Wessex currently rents the site to the Crown, his mother and father, the queen and Prince Philip. Although not many people know its interior, the photographs that exist of Bagshot Park are impressive.
Birkhall
Prince Albert commissioned this beautiful location at the same time as Balmoral as part of his ideas. Both buildings were part of a significant renovation and expansion project devised by the prince. It is currently the summer home of Prince Charles and Camilla Parker Bowles, who used it to enjoy their honeymoon in 2005. Birkhall is known to be the auxiliary home of many royals in the past, and it could recover that status after the coronation of Prince Charles.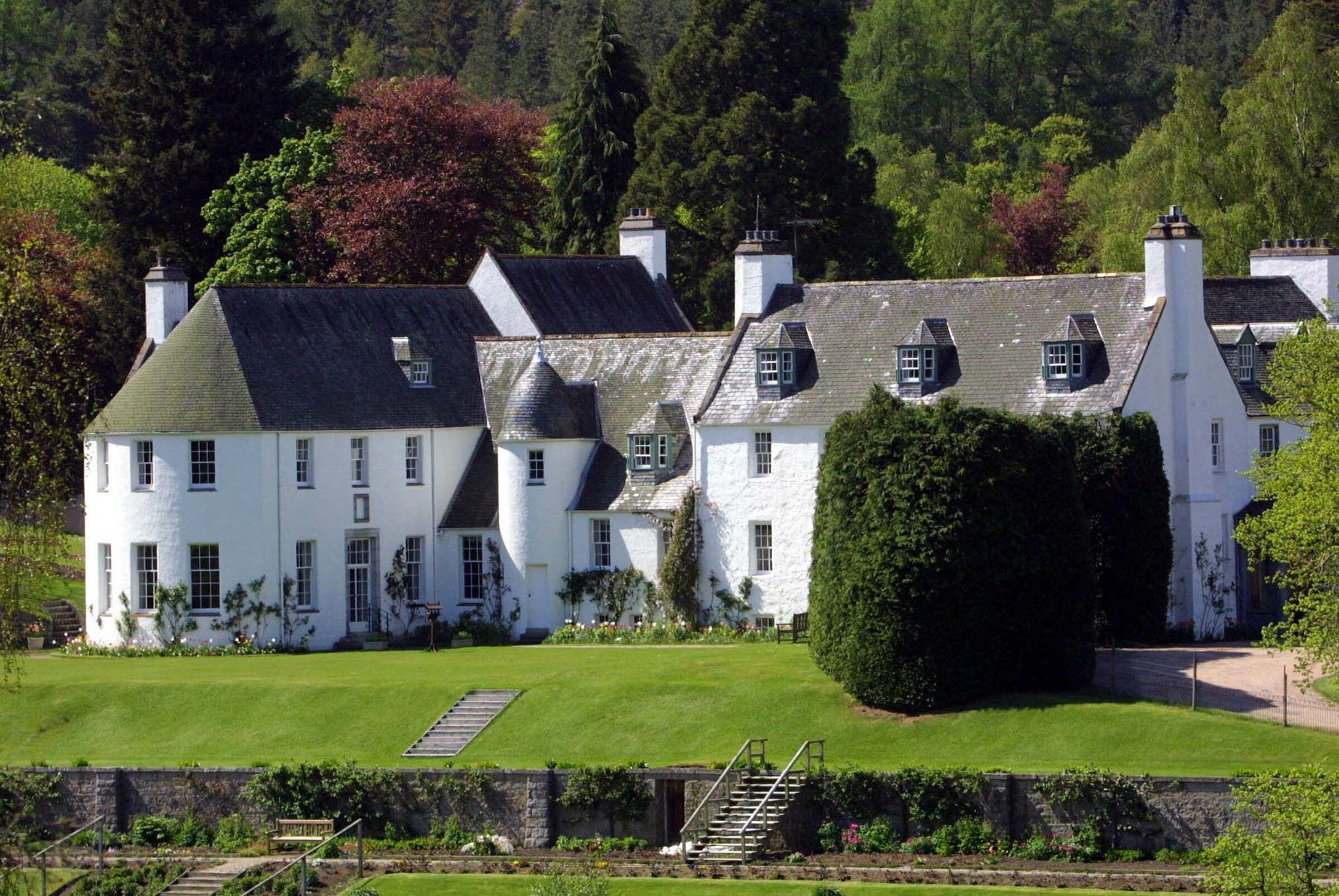 The place was inherited to Charles after his grandmother, the Queen Mother, died and ceded ownership of it. The original building was built in the 18th century, and a documentary presented by the BBC revealed all its stories and memories. It witnessed many important personal events of the Royal Family. Birkhall is just one of the many homes to which this couple has access. We must remember that Prince Charles is next in line to the throne and will have many other properties at some point.
Birch hall
Birch Hall is a beautiful Gregorian house that was initially purchased in 1997 as the home of Princesses Beatrice and Eugenie. At that time, the princesses were only nine and ten years old, but the family thought ahead to provide them with their own home. The original building dates from 1740 and the royal family bought it for $ 2.2 million. This sum may not seem too much when we talk about the Royal Family, but it is currently worth three times more than in those days.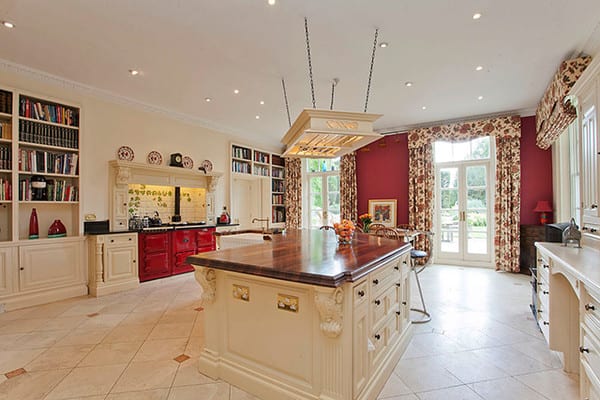 Although it was acquired to be home to two young princesses, it has seven rooms, four bathrooms, and five free rooms for their fun. It is in a very privileged location and has many other fantastic facilities. On the five acres of land that make up Birch Hall, there is a swimming pool, a tennis court, and many other facilities. It is not surprising that it is fully equipped because it is a suitable property for a princess or two of them!
Meghan Markle's house in Toronto
It is no secret that we all adore Meghan Markle, and we go totally crazy with what she has lived lately. The former actress not only married a dream prince, literally, but now they have a beautiful baby together, Archie. However, we must remember that, before becoming a duchess, she had a place to call home. It is reasonable to assume that, being a famous celebrity, her home while filming the television series 'Suits' is impressive.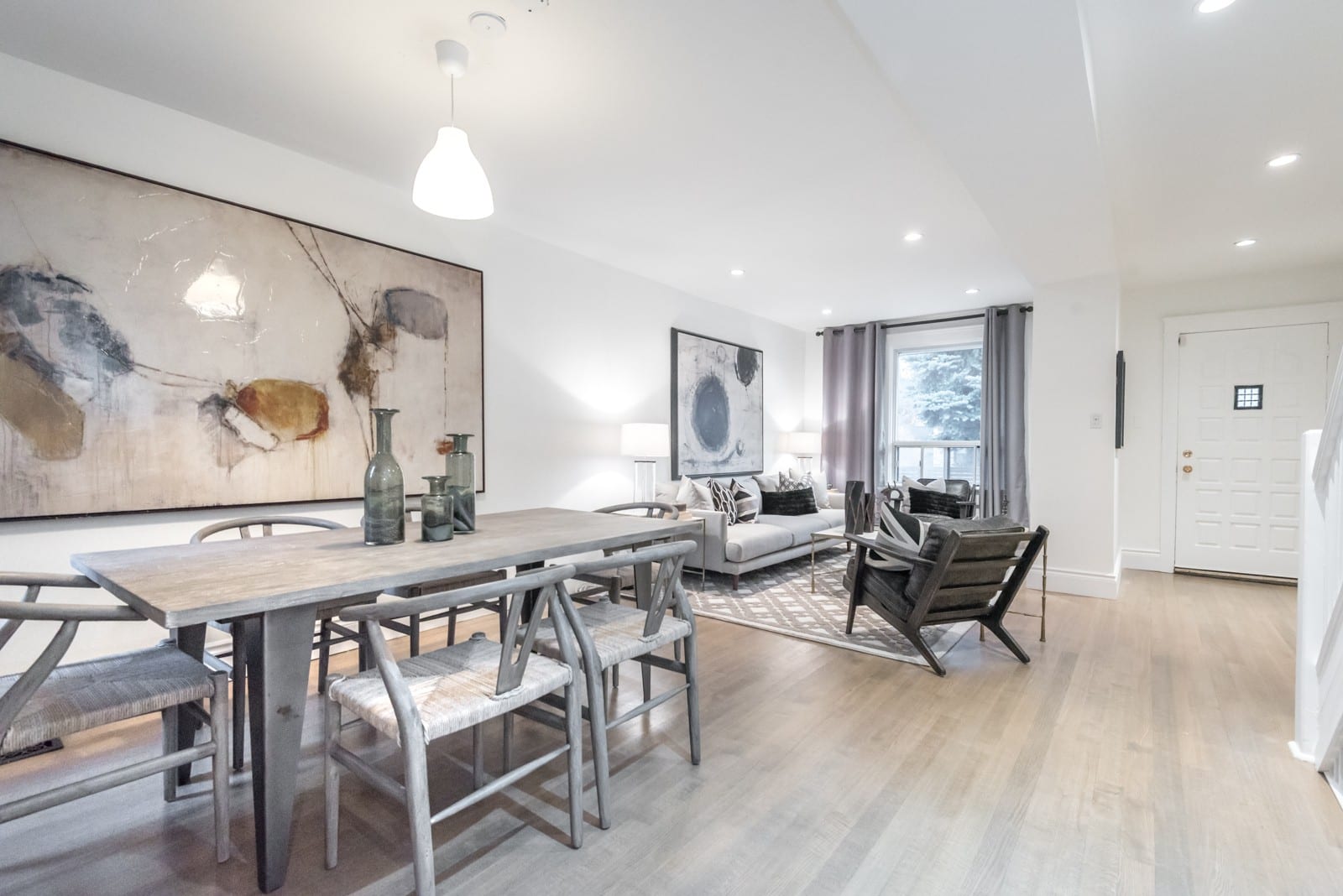 It is undoubtedly a beautiful place with three rooms, beautiful furniture, and a value that exceeds one million dollars. However, we must realize that Meghan has considerably improved since she married Prince Harry. She currently lives with her small family in the famous Frogmore Cottage, which is a home definitely worthy of royalty. Her home in Toronto is beautiful, but we cannot compare it with the properties of the Royalty, as we can in this article.
The childhood home of Camilla Parker Bowles
Unlike Meghan Markle, the transformation of Prince Charles's wife, Camilla Parker Bowles, was not so dramatic. The family of this duchess has always been very influential in British society and has a long relationship with royalty. When we see Camilla's childhood house, we can realize that it is a very appropriate place for a royal person. Its beautiful spaces and elegant finish are ideally suited for the high society.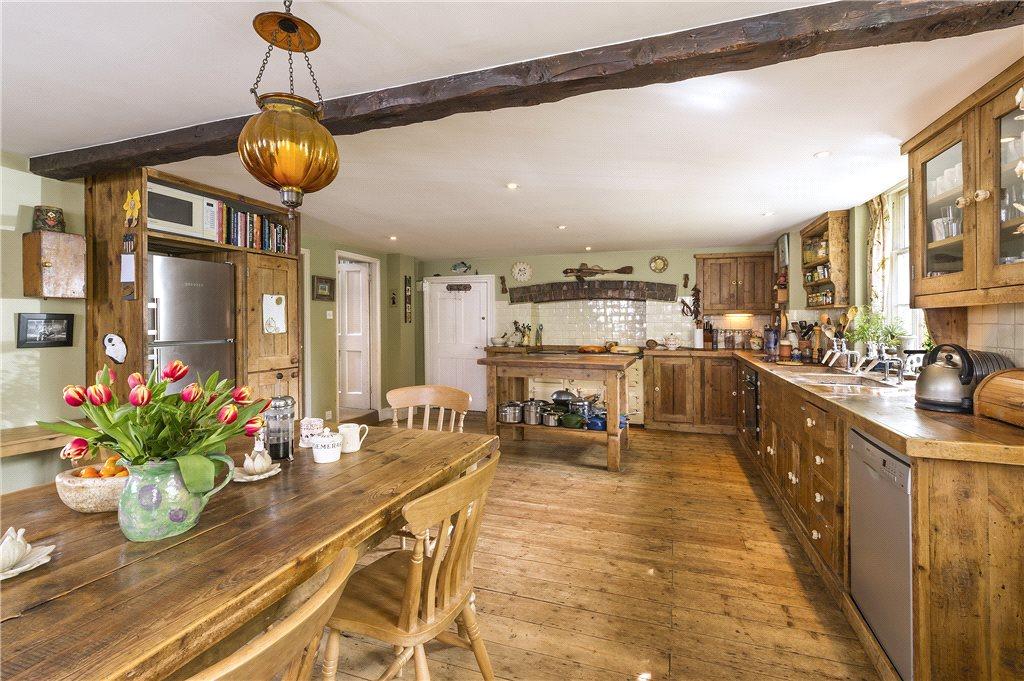 Her house is among the most elegant in the chic English countryside and is surrounded by beautiful acres of land. Although the value of this place is just under $ 4 million, it is much more discreet than other royal residences. In addition to its beautiful gardens, it has a paddock, tennis courts, a swimming pool and much more. It is an ideal place for all the necessary royal activities and continues to be a beautiful space as the years go by.
Meghan and Harry's Sydney vacation home
Nothing better than a royal vacation to really enjoy the beauty that the world can offer. After all, members of this family need to make multiple international trips, and it is essential to maintain their status. Part of the image that accompanies them involves staying in beautiful and elegant places that fit their level. This holiday home of the Dukes of Sussex is just a sample of the beauty to which the members of British royalty are accustomed.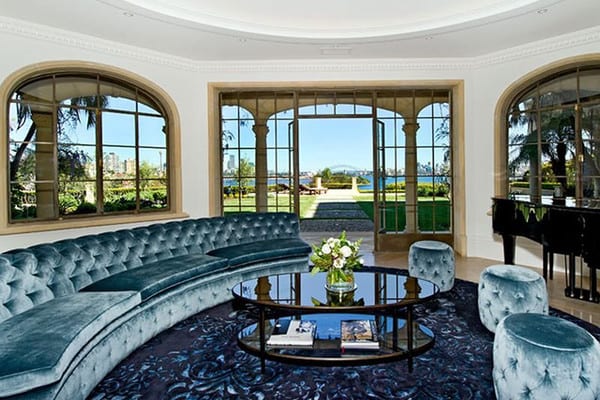 Located in Sydney, Australia, it is a suitable space with everything a Royal may need on the other side of the world. Its estimated value is $ 42 million, and we can attest that it is worth them. The building has a large number of rooms that have their own open space and lead to a beautiful garden. They also have a beautiful exclusive view of the impressive Sydney coast; There is no better place to go on vacation or business.
Hillsborough Castle
This impressive castle is not just a royal residence; It is also an assigned place for government officials in Northern Ireland. Despite this, the building is officially owned by Queen Elizabeth II as representative of the Crown. Its spaces and beautiful gardens are very appropriate for royalty and have many elegant facilities. The construction style of this residence maintains a sophisticated but ancient vibe that makes it an ideal home.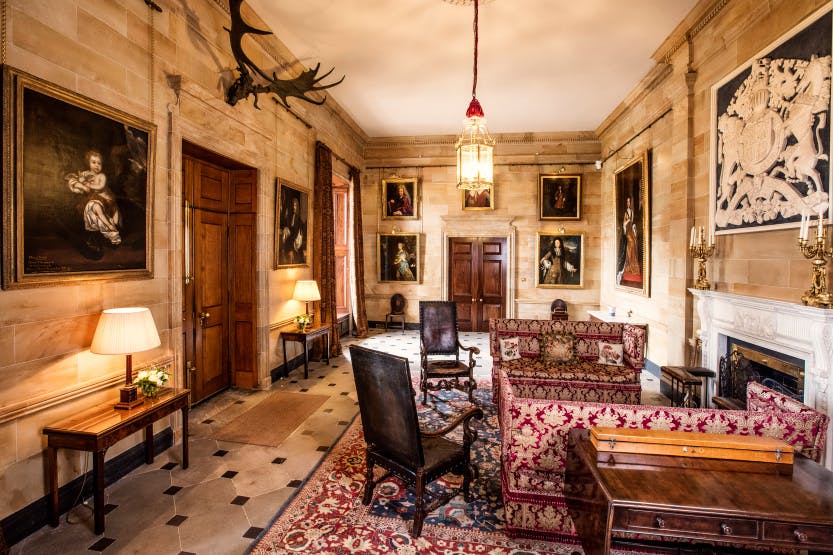 Despite being known as the Hillsborough Castle, it is not really a castle. The building is a Gregorian country house that has maintained its design from the moment of its construction. The vast and well-maintained grounds are part of the official royal residence of the Queen in Northern Ireland. Despite this, it is a residence used by other royals when they need a place to stay during their trips to Ireland.
Frogmore Cottage
Frogmore Cottage is currently the official residence of Prince Harry and Meghan Markle, the Duke and Duchess of Sussex, and baby Archie. This little family received permission from the Queen to make this beautiful place their permanent residence. The Duke and Duchess moved after extensive remodeling to suit the needs of a growing family. This royal residence is located in Frogmore Estate, which is in Home Park, Windsor, not far from Windsor Castle.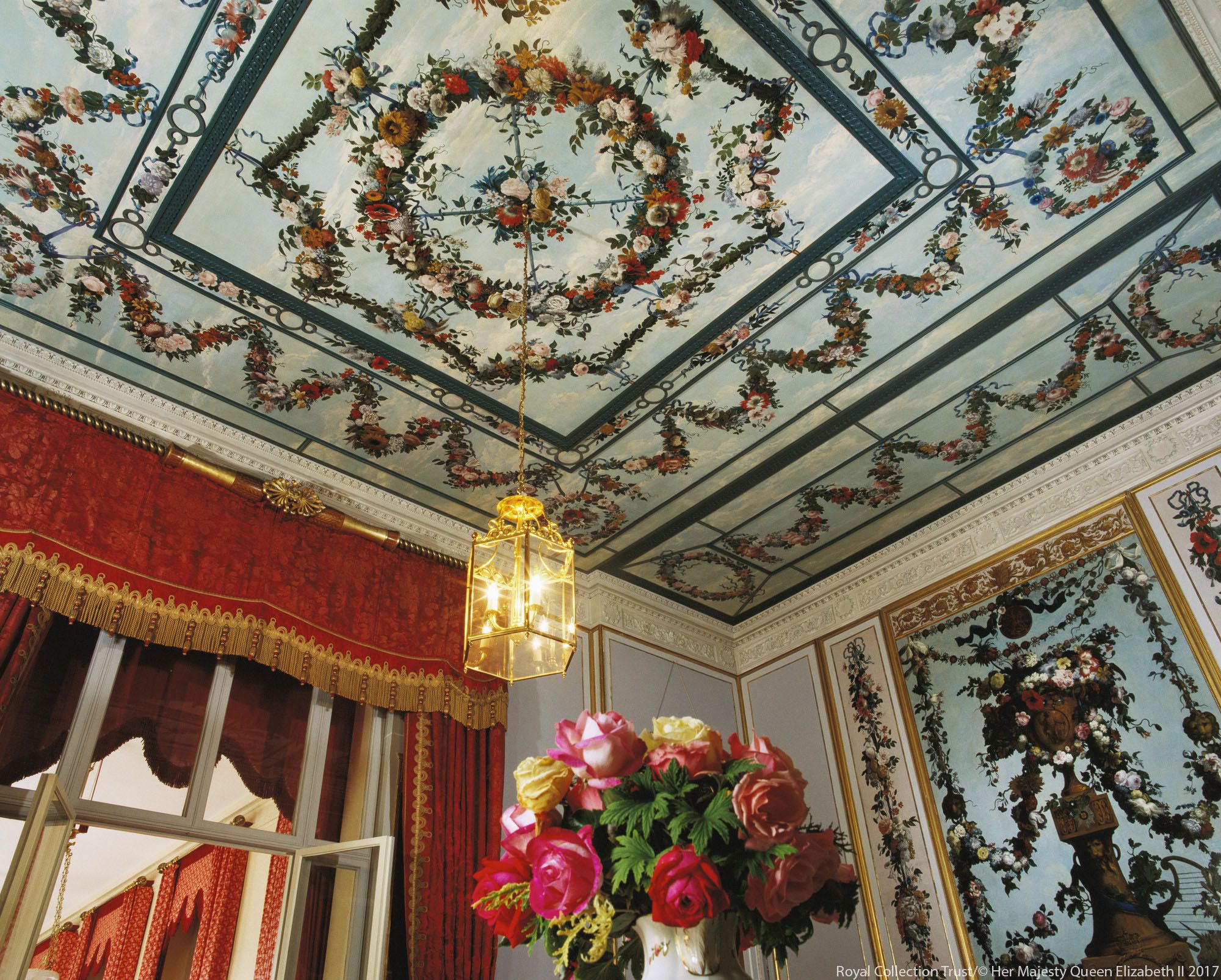 This beautiful place has extensive gardens and lovely walks that simulate the atmosphere of a country house. Despite being relatively close to the city of Windsor, the Frogmore Cottage spaces differ significantly from their surroundings. According to the news presented by royalty, the house needed many changes to make it the ideal home. We have not seen photos of the interior, but it sure is as beautiful as we imagine.
The Palace of Holyroodhouse
This impressive palace is a tall and imposing building in Scotland that is packed with a lot of important history. Its walls have witnessed critical moments prevailing in the pages of world history books. Among the many things that happened there, it was the primary home of the infamous Mary, Queen of Scotland, along with Bonnie Prince Charlie. Its beautiful spaces remind us of a very different era from the current one because the royalty has been responsible for preserving them properly.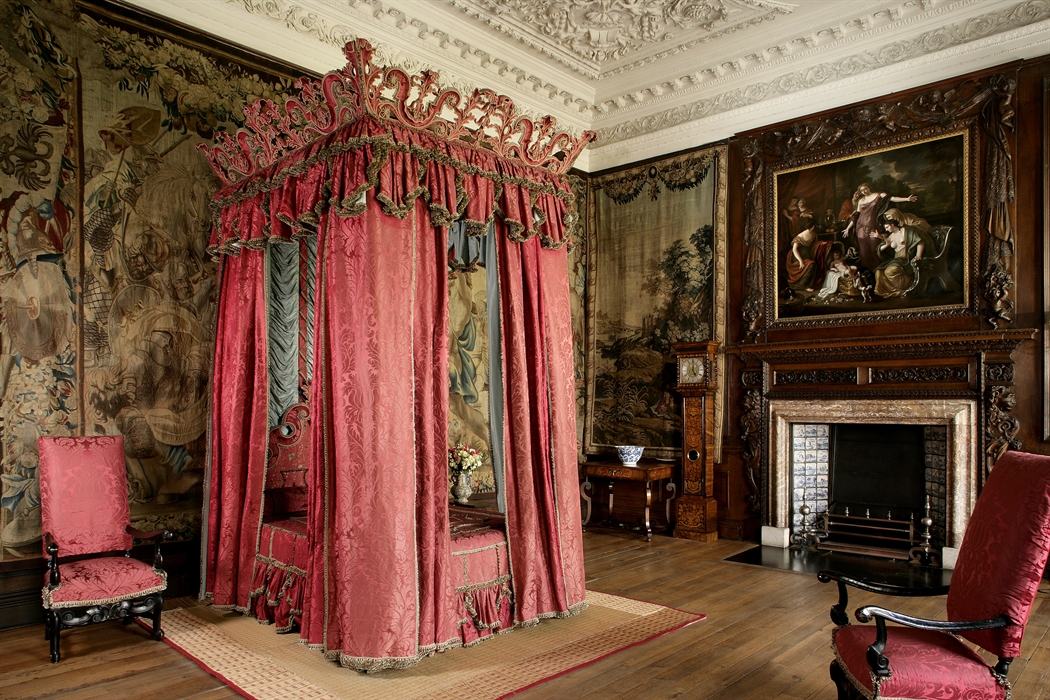 The beautiful palace houses a large number of works of art and is known to all the people of Scotland. It is the official residence of the Queen when she is visiting this country, so it has become a vital tourist interest. The Queen goes to the Palace of Holyroodhouse every year for a week at the beginning of the summer. Open throughout the rest of the year; the Palace stands at the end of Edinburgh's Royal Mile.
Princess Diana's vacation home
It is fascinating to realize the difference between our vacation spots and those of royalty in any country. Most of us look for a nearby or commercial destination, but members of the royal family far exceed these standards. This beautiful holiday home in South Africa has everything you need to accommodate a person like Princess Diana. The stunning property belonged to the incredibly wealthy and prolific Spencer family and was one of Lady Di's favorite destinations.
It is said that the princess visited this place a lot because it was a personal space where she could relax and be herself. It is located on the outskirts of Cape Town and was registered for a value of just under $6 million in 2015 when it was put up for sale. The place is equipped with all the facilities and amenities for entertainment you can imagine. It has a cinema, cabins for staff, tennis courts, sauna, gym, swimming pool, and its own vineyard.
Kensington Palace
The beautiful Kensington Palace is officially the home of several households in London, including the Duke and Duchess of Cambridge. Several other royalty members live peacefully in this beautiful place due to the vast terrain where it is located. This palace has too much history and is considered the official home of the British Royal Family since 1700. It is one of the most iconic royalty structures and one of the most sought after tourist destinations in all of London.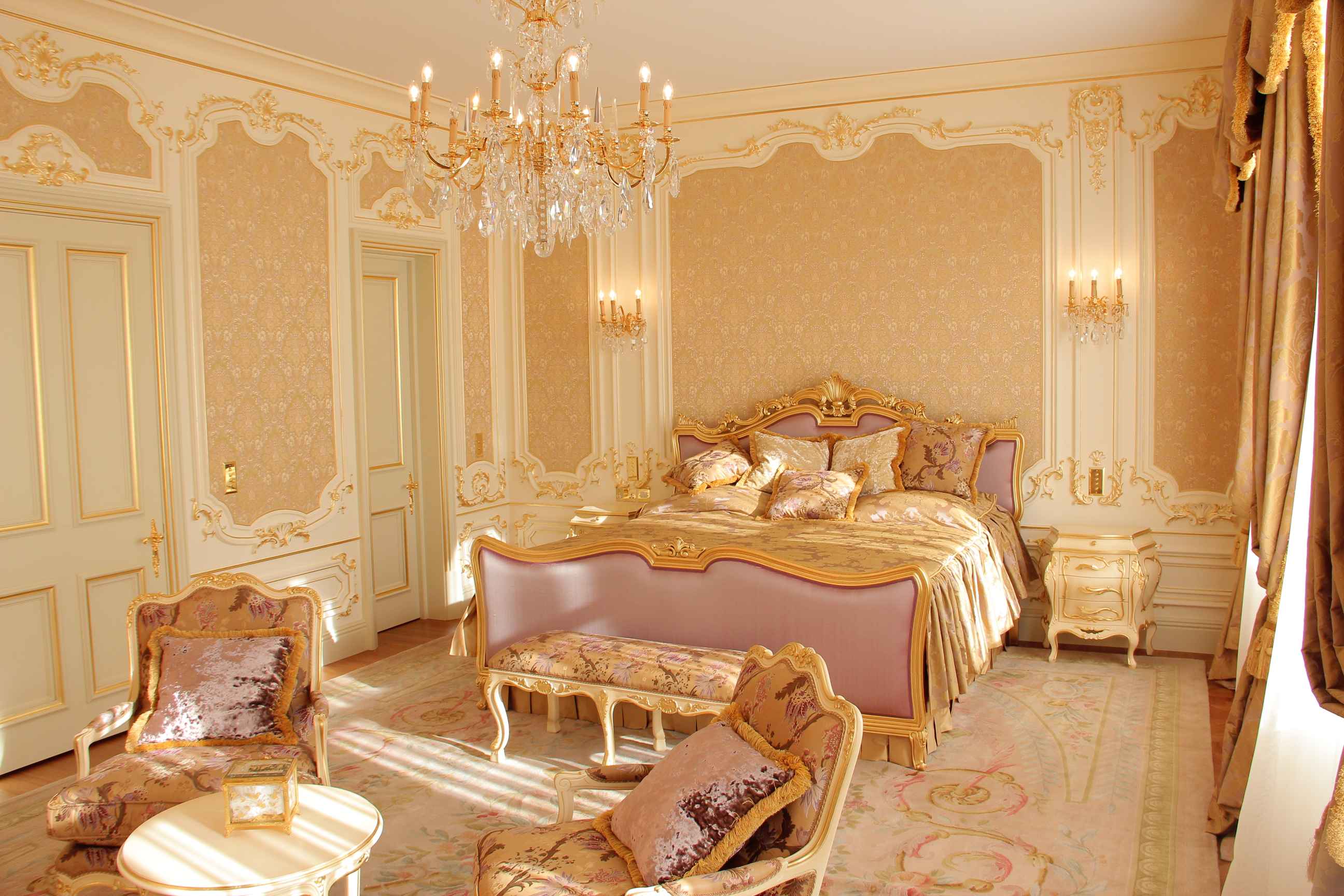 The history of the royal family seeps through these walls that have seen many royals grow; From disastrous scandals to very well hidden secrets through the years and time. The palace grounds include several apartments and houses used by many members of this family. It is widespread for them to live close to each other, unlike other families that sometimes distance themselves to other states or countries.
Highgrove house
One of the main qualities of this property will always be its beautiful gardens and abundant green areas. As long as Highgrove House belongs to Principe Charles and Camilla, this is something that will not change because they love these spaces. The Duke and Duchess of Cornwall are very proud of their gardens, which can receive an annual estimate of 30,000 visitors. Although they focus so much on their terraces, this beautiful royal residence has much more to offer.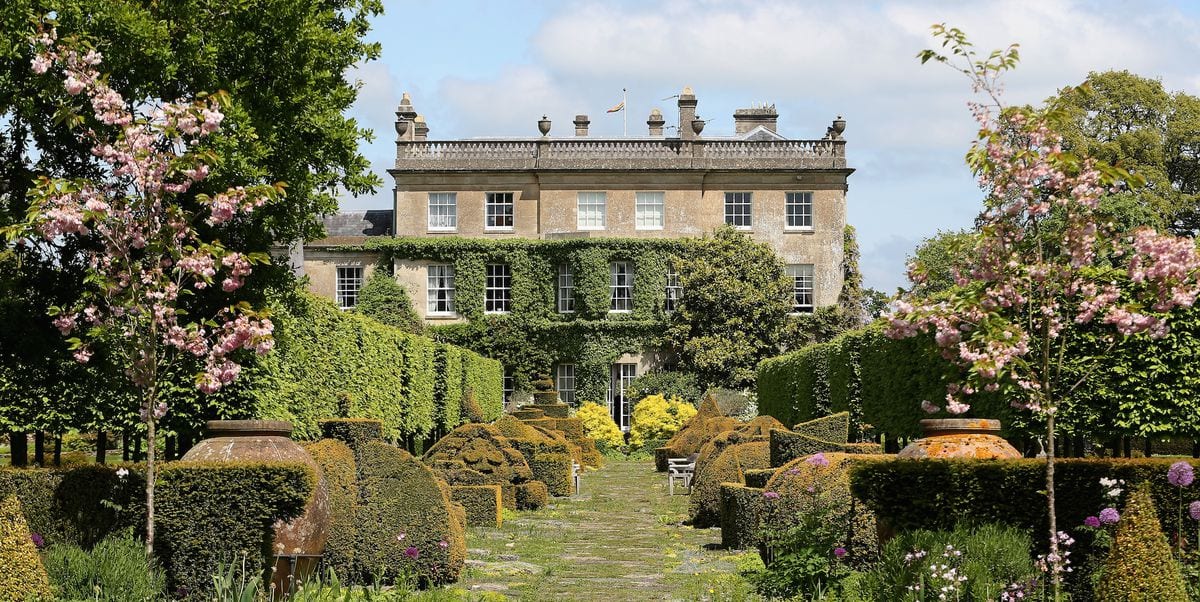 The farm was bought entirely in 1980 and included the beautiful rural farm that is next to the house. The house, in general, is too impressive, but it has a peculiarity that other royalty properties do not possess. Prince Charles makes sure that it is as ecological as possible, using everything from energy-saving light bulbs to solar panels. The prince's insistence on this goes from the smallest details to the general functioning of everything on his land.
Llwynywermod
If you are a member of British royalty, it is ubiquitous to have a home in as many countries as possible. At least it is something that applies in the places of which you will soon be the king as is the case of Prince Charles and this property. Llwynywermod is another of the official royal residences of Prince Charles and Camilla Parker Bowles. Despite not being their primary home, it is equipped with everything they need to meet their needs at all times.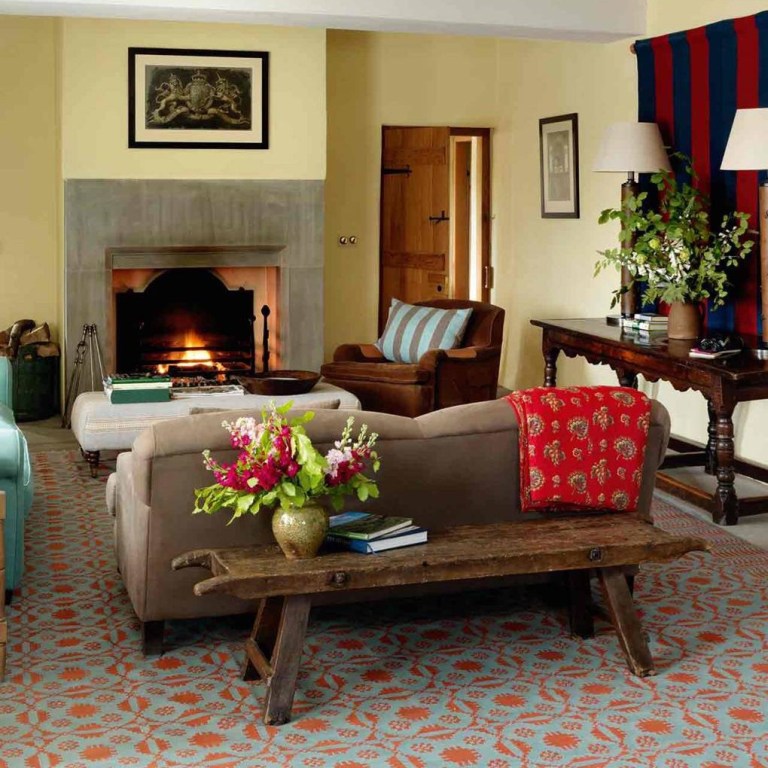 When the prince and duchess visit the lush and wavy countryside of Wales, this is their official home. The beauty of this place cannot be compared with that of other spaces that are part of the British kingdom. Despite being a royal residence, this place offers a very rural atmosphere far away from the usual luxuries of London. It is a space in which the couple can distance themselves from everything and lose themselves in the tranquility of the surrounding countryside.
The department of Pippa and Kate Middleton
It is usual for these beautiful ladies to have a home somewhere else before marrying their dream knights, respectively. We all know that the courtship of Kate and William began from an early age and lasted about a decade. During all that time, the future Duchess of Cambridge lived in this beautiful apartment in the Chelsea area. This area of ​​London is considered high-end, even for two girls from an influential family like them.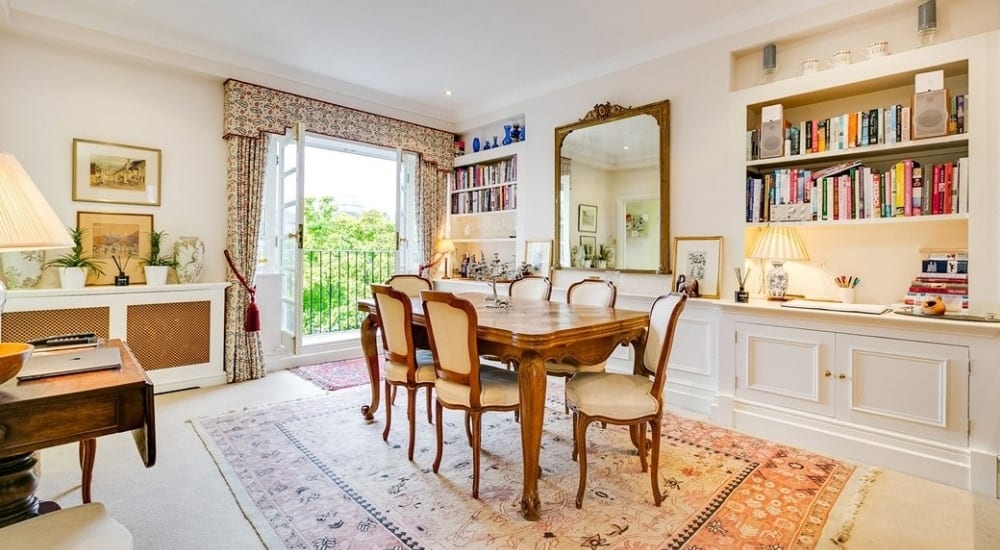 The two-story apartment has more than enough space to entertain many guests. The decoration of this place is a particular mixture of modernity and luxury, which highlights their status within British high society. The sisters have changed residence, of course, after Kate moved to Kensington Palace next to William. His sister, Pippa, currently calls a beautiful London mansion home.
James Matthew's bachelor pad
James Matthews is the now-husband of Pippa Middleton, and like her, he had a place he called home before his marriage. Before marrying Pippa and moving to a family home, James's life was the dream of any single man. Matthews is an incredibly wealthy person, so it is no surprise that he lived in his own London mansion. The value of this property is more than £ 40 million which, in US dollars, is approximately $ 52 million.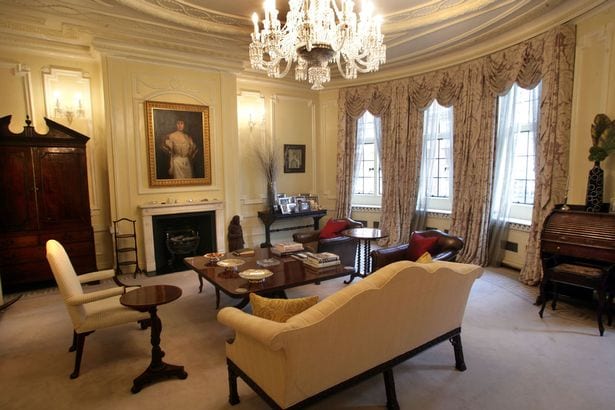 The decoration of this place makes clear the fortune that he and his family have, and now Pippa is part of this legacy. Although many media outlets describe James Matthew's bachelor pad as an "apartment," it is seven stories high. It is located within one of the most luxurious districts of London, Mayfair, and is equipped with everything he needed. It is the kind of place that could lead a single man to his downfall, literally speaking.
Osborne Cottage
Osborne Cottage is a place that became famous for being the home of Princess Beatrice, who was the daughter of Queen Victoria the fourth. The lands of this place have a lot of space and have been renovated several times. In fact, they are one of the many places that were part of Prince Albert's famous expansions. Its elegant spaces are worthy of a genuine member of royalty, despite the size of the main building.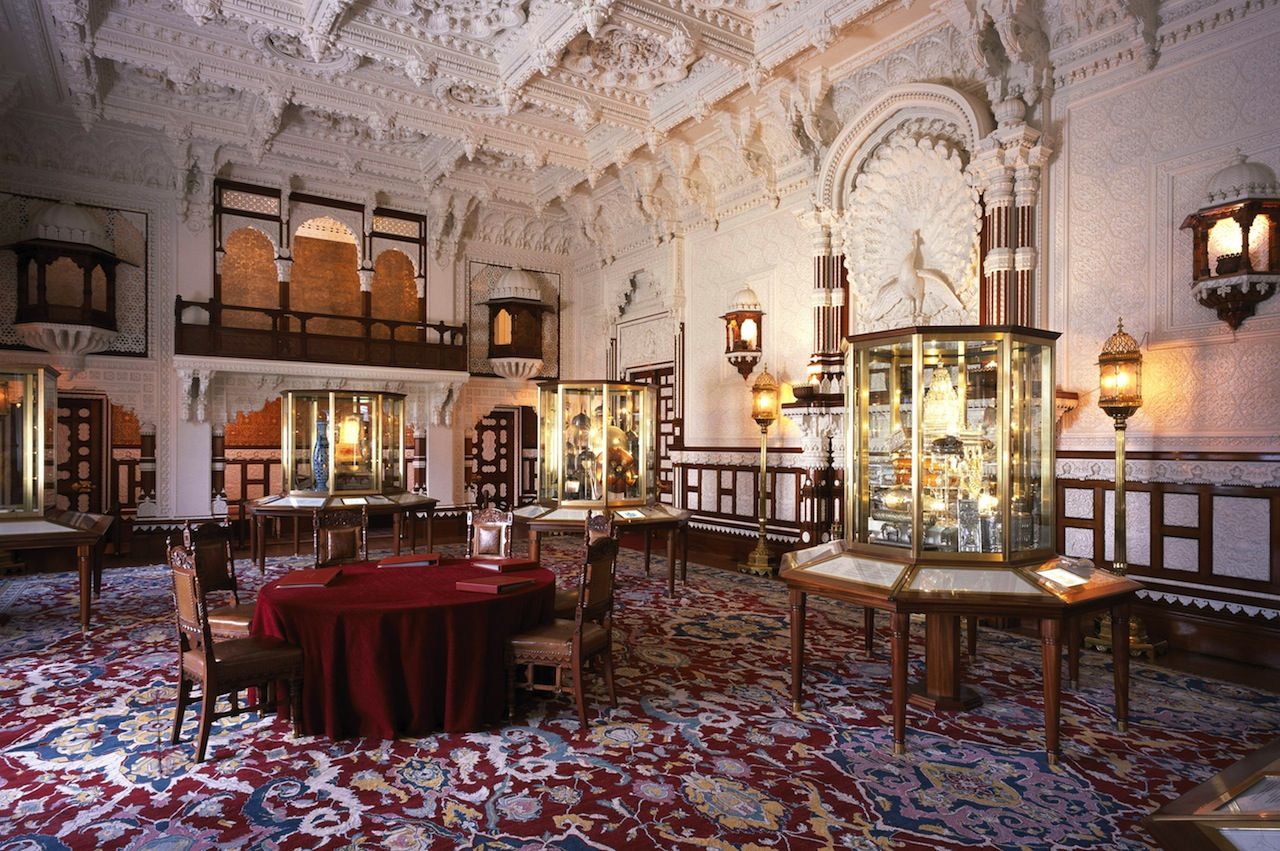 The cabin is relatively small if compared to most real residences on this list, but it has enough space. Of course, we must remember that most of the Royal places have more than three times as many rooms as necessary. Despite its beauty and the size of its land, the value of this property is not as high as we could imagine. It was released to the market for a reasonable middle-class price!
St James's Palace
This beautiful Palace was considered many years ago the most important and central place for royal meetings. The importance of this palace and its location made it the favorite destination of almost all royals. This tradition ended during Queen Victoria's reign, which decided to use it for other purposes. The beautiful building is located in the city of Westminster and is an imposing sight that demonstrates the level of royalty.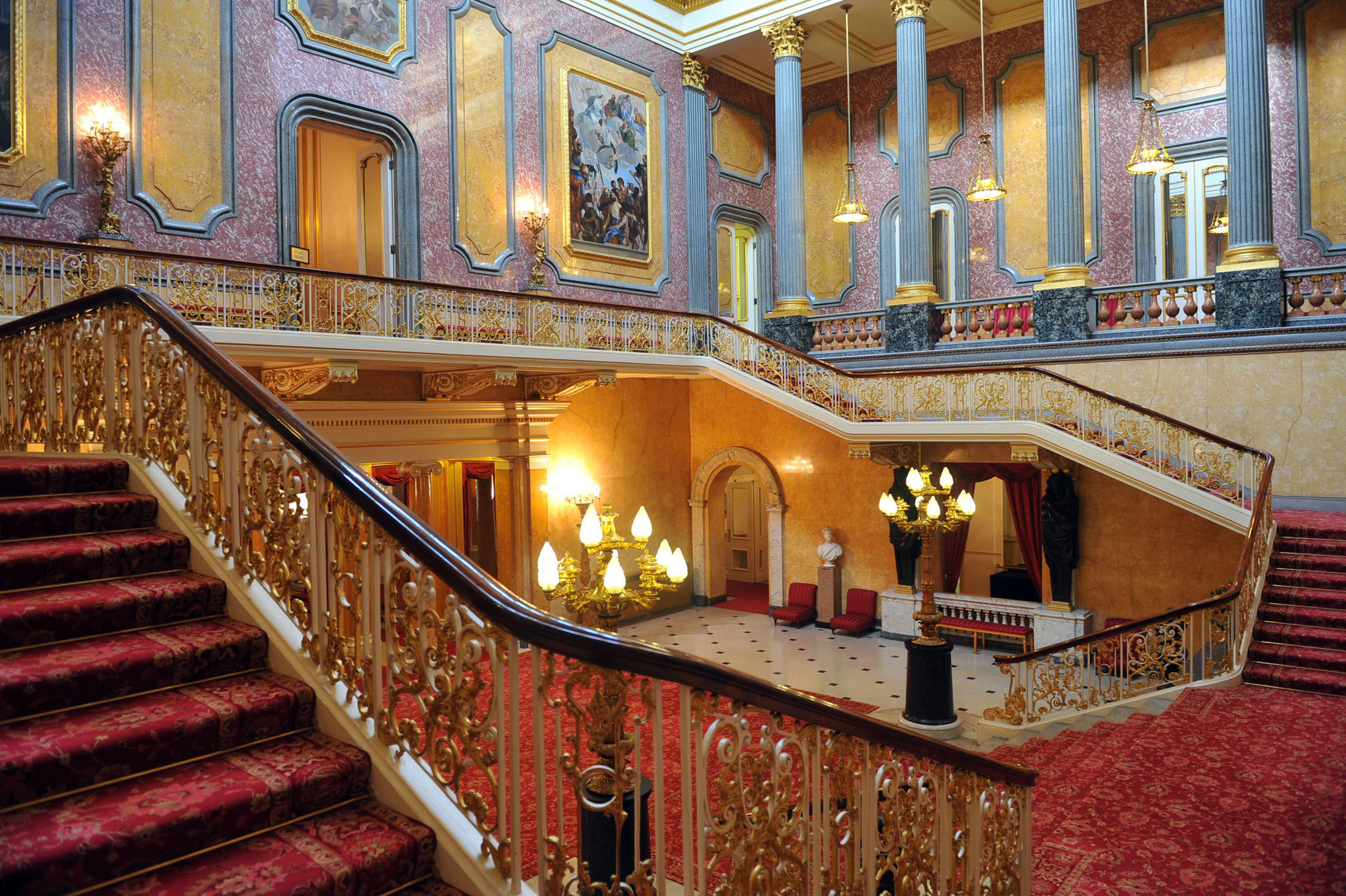 Many of the buildings found on the grounds of St James's Palace were built during the Henry VIII era. The original buildings have survived preserved in excellent condition until today. Currently, the palace is home to multiple official offices of the royal family and is used as a place to organize charity events. The offices of Royal Collection Trust, the Marshal of the Diplomatic Corps, the Central Chancery of the Orders of Knighthood, and many others are all located at St. James's Palace.
Zara Phillips' home
This impressive house is four stories high and has all the comforts that a real princess could want. Zara Phillips is the cousin of princes Harry and William, and, although this is not a palace, she has everything necessary. Any young woman would be too lucky to reside in a place as beautiful and luxurious as this. The general style of the house and the constant presence of art in its rooms make it a home of high society.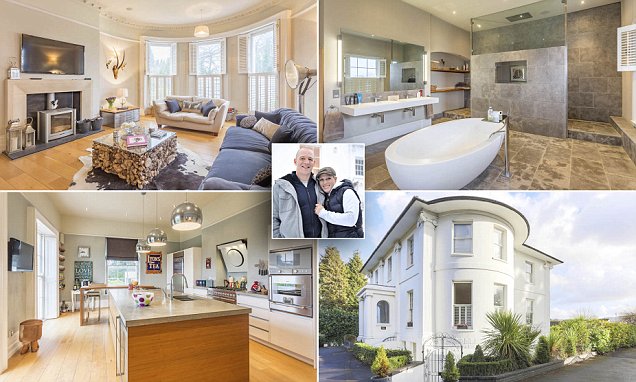 It has a large variety of bedrooms and bathrooms, in addition to having a particular room for a huge hot tub. It also includes a movie theater and a beautiful modern decoration that would cause the envy of anyone who visits it. Some people have said that the basement area could even be used as another apartment if necessary. It's hard not to imagine the number of visitors Zara has had in all the time she has lived in this beautiful place.
Buckingham Palace
Buckingham Palace is currently the place of reference when we talk about British royalty, but it wasn't always that way. When Queen Victoria succeeded the throne, she decided to turn the palace into her permanent residence, and the rest is history. Little can we say about the beauty of this place, or the enormous amount of works of art it houses. Despite being the place that many imagine as the home of the current queen, Elizabeth II does not live permanently in the famous palace.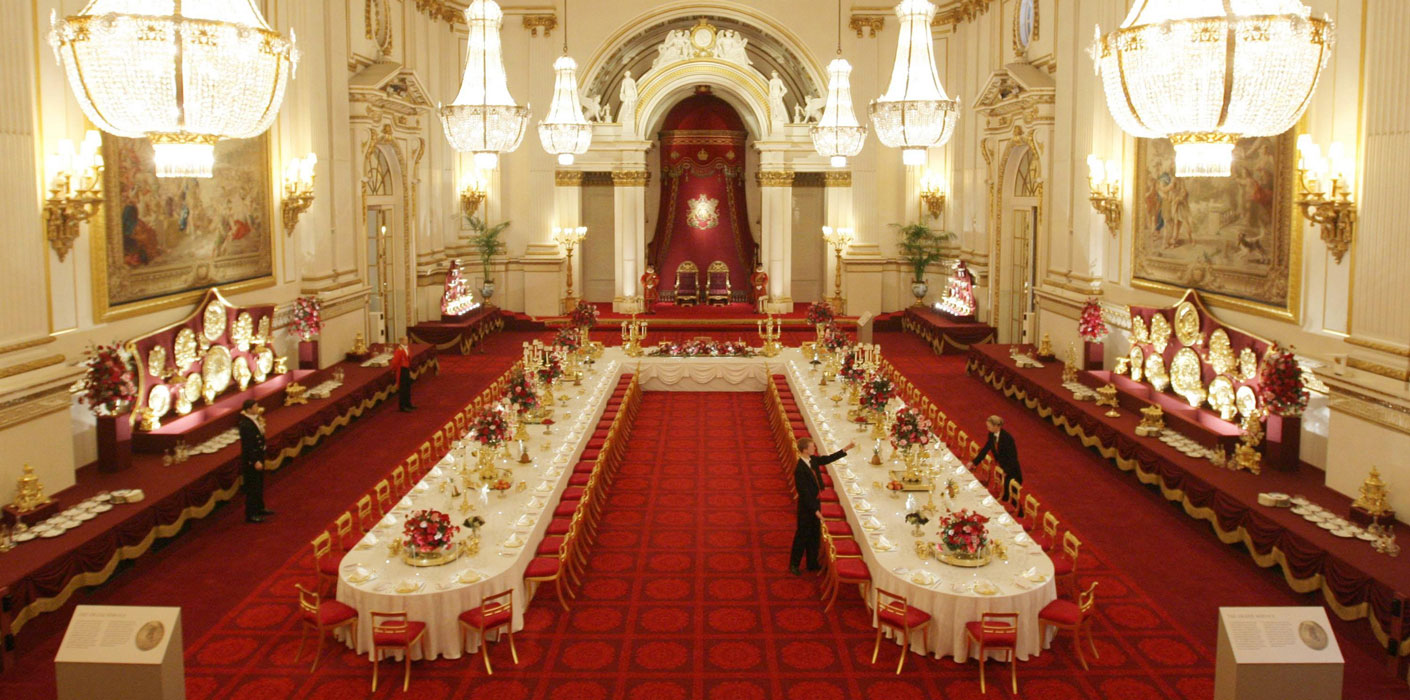 The truth is that the queen often goes to the palace for official royal affairs, and when she's required to be there on certain formal occasions. Of course, it is one of the most famous places in all of London and is an almost mandatory destination for all tourists. It is located next to all the places that make London memorable like the Houses of Parliament and Big Ben. You can visit much of it on any trip to this beautiful city thanks to the royal's tours.
Clarence house
This house is one of the royal residences that are located near the Palace of St James and is very recognized today. It is the official residence in London of Prince Charles and Camilla Parker Bowles, so it has much relevance in royalty. The general public can visit its beautiful spaces and careful designs at various intervals during the summer. The tours organized in Clarence House include historical information focused on learning about the royal history.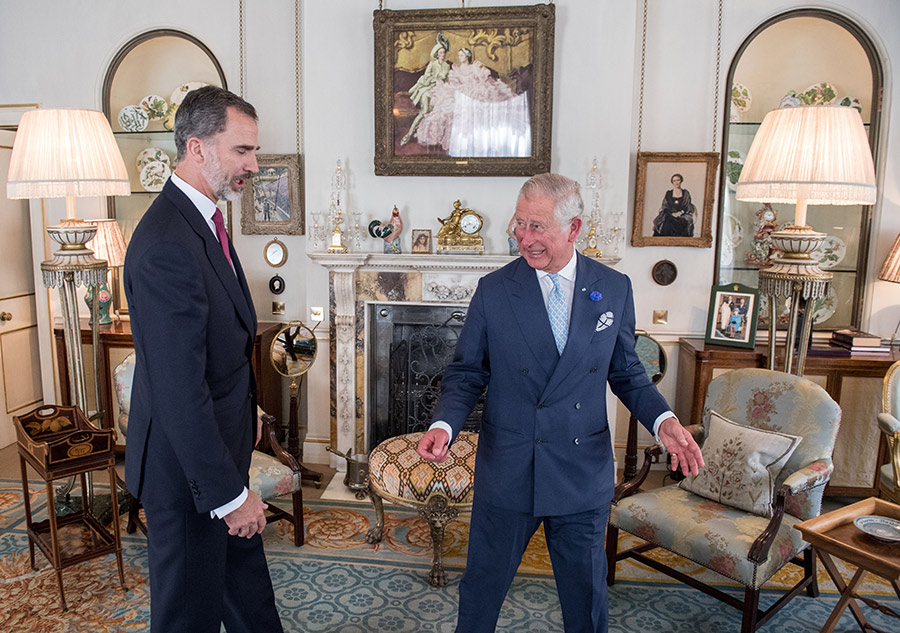 Of course, such tours are made only when its high profile residents are in one of their other homes. It is located in the perfect place for Prince Charles and Camilla Parker Bowles to carry out all their activities. It is close to Buckingham Palace and the parliament, not to mention all of London's best highlights. It was built between 1825 and 1827 using the designs of John Nash for the Duke of Clarence, Prince William Henry.
Windsor castle
The famous Windsor Castle is the primary home of the queen and her husband, the Duke of Edinburgh. It has a lot of incredible lands where Frogmore Cottage and many other country houses are. Within the castle grounds inhabit a lot of personnel who help manage it. In addition to the vast art collection, the castle is covered in an incredible amount of royal memoirs.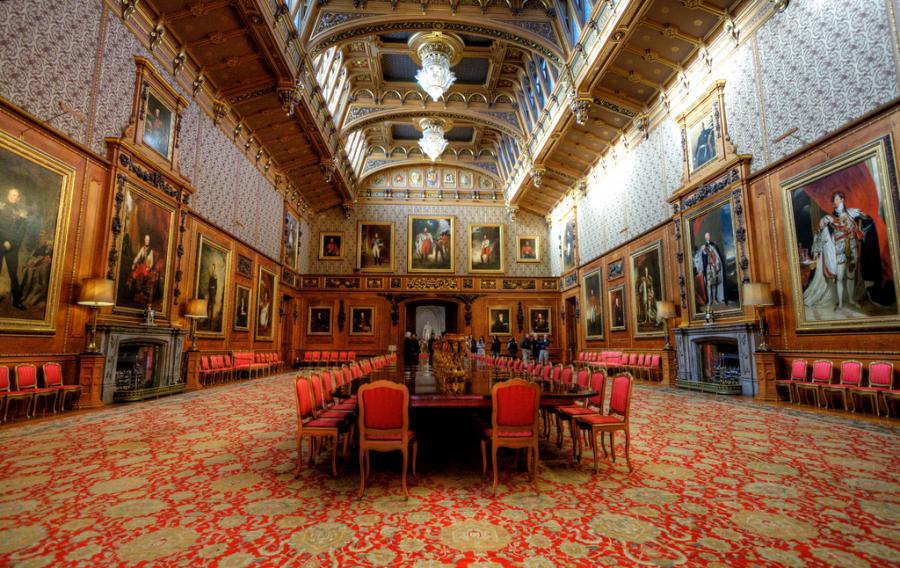 Like other royal residences, it has many areas accessible to the general public on guided tours. However, much of the castle remains private so that the Queen and the Duke of Edinburgh can live peacefully. Windsor is also very close to Eton, the prestigious and main educational center of the Royals. In addition to royalty members, the country's leading politicians and many influential people attend King's College of Our Lady of Eton too.
Sandringham estate
Sandringham Estate is a place a little different from the rest of the royal residences that appear on this list. It is located in Norfolk and is owned by the royal family instead of the Crown, so the queen has absolute control over it. The beautiful spaces of the Sandringham Estate are a sample of the taste and elegance of the royal family. The queen obtained ownership of this residence in 1862, and Isabel II has visited this place many times during her reign.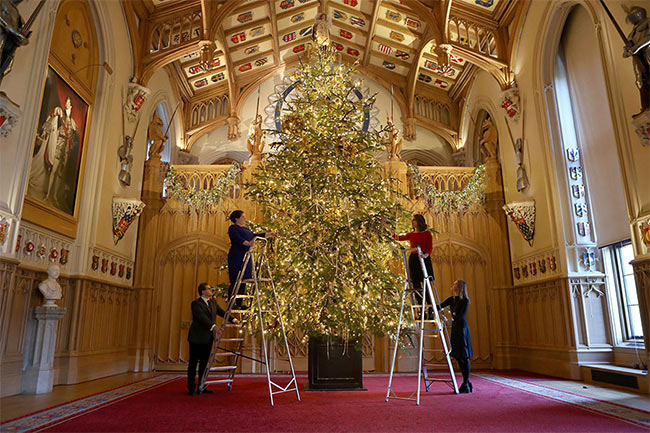 When the queen was much younger, she used to go there during all her summers because it was a place her father had very close to his heart. Currently, the Queen goes to Sandringham to spend Christmas with the entire royal family as part of her traditions. The queen even rides a little on the property when the weather permits and is in the mood. Her love for horse riding is evident when you see all the land on this property that is adapted for this activity.
Luckington Court
Luckington Court's claim to fame began after its essential role in the 1995 adaptation of Pride & Prejudice starring Colin Firth and Jennifer Ehle. It is known for being the manor house of Cotswolds, and its country setting is simply dreamed. For a time, it was considered that it could be Prince Harry and Meghan Markle's new home because it suited their needs. That thought changed after they decided to establish their family permanently at Frogmore Cottage.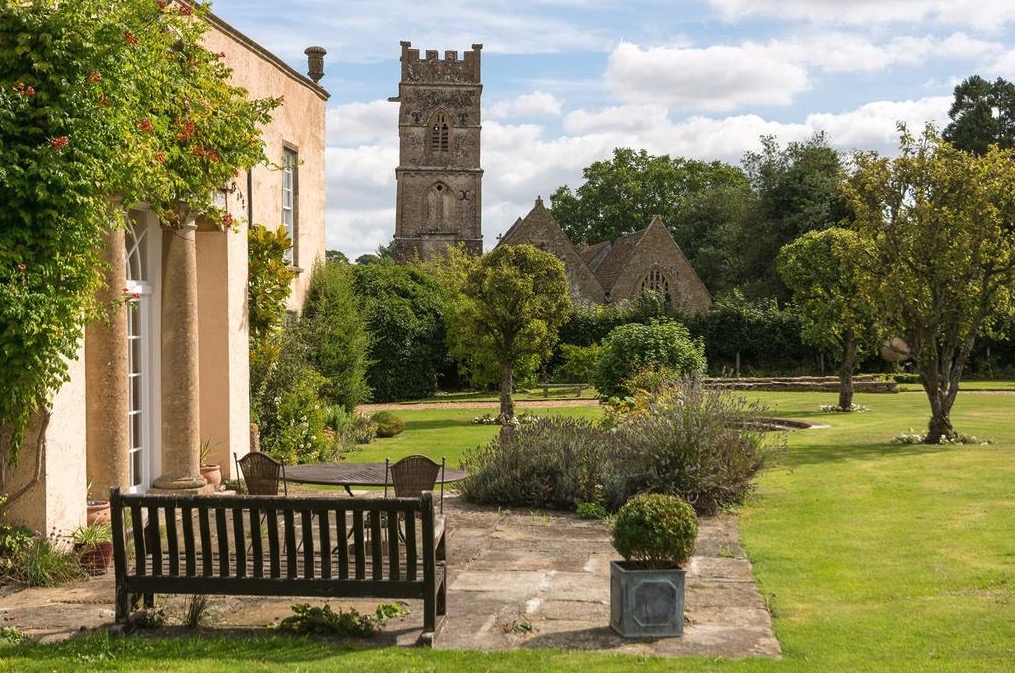 The Duchess we can't stop talking about, Meghan Markle, expressed her interest in residing in this beautiful place. The beautiful gardens away from the city could allow her to meditate quietly and enjoy nature. She and Harry are very excited to raise little Archie in a quieter environment, and this space was perfect for it. However, although it is not the residence of this famous couple, the beauty of Luckington Court is undeniable.
Thatched House Lodge
All the houses in this article can be considered as totally impressive and beautiful places, and this one is no different. The beauty of Thatched House Lodge's backyard area is something worth admiring and appreciating for many years. Although its green spaces are the main attraction of this property, it is impossible to deny the beauty of the house that accompanies them. With a rustic and peaceful style, it can be the dream country house for anyone who can afford that kind of luxury.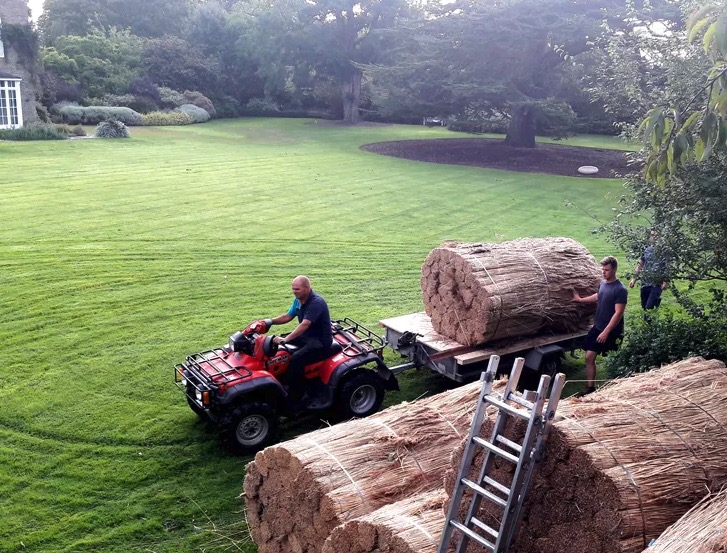 While we see the workers in this image, we can notice the extensive care that the lawn and the nature that surrounds it has. Being a Grade II listed building, its construction dates back to the 17th century and has been home to many royals. Princess Alexandra lived at Thatched House Lodge for a long time, as did the late Sir Angus Ogilvy. It is definitely a dream place, and the small members of the royal family will have a lot of fun in it.
Anmer Hall
Anmer Hall is a fantastic Gregorian house located in the village of Anmer, in Norfolk, England. Despite being a quiet and typical looking house, it has incredible beauty and everything it needs to be a great home. One of the most interesting things about this place is that the Queen gave it to Prince William and Kate Middleton as a gift. Although it is not one of its primary residences, they will likely visit it regularly to rest from their royal occupations.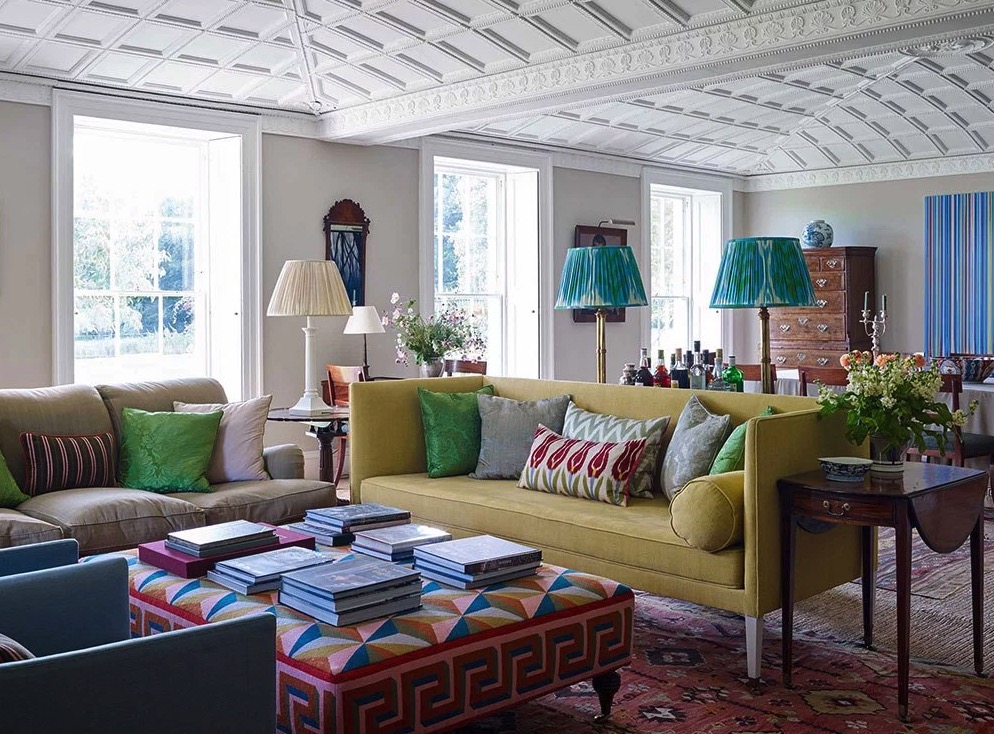 Few people in the world are considered a couple as dear as the two of them, and their little children. Their not-so-small family is considered by many to be the definition of "family goals." The design of this place is modern, but it retains details that exalt the history of the British royal family in every corner. Its location and beautiful landscapes make Anmer Hall the perfect place to build a loving base for their family. We would love to live in a place as beautiful and warm as this!
Gatcombe Park
Located between the towns of Minchinhampton and Avening, Gatcombe Park is a beautiful residence in the heart of the Cotswolds. This property is located a few kilometers from Highgrove, the home of Prince Charles in nearby Tetbury. Although we don't hear much about Anne, Princess Royal, she also deserves to live in a place worthy of a princess. The Queen's only daughter, and her husband, Sir Timothy Laurence, spend most of their lives in this private country house in Gloucestershire.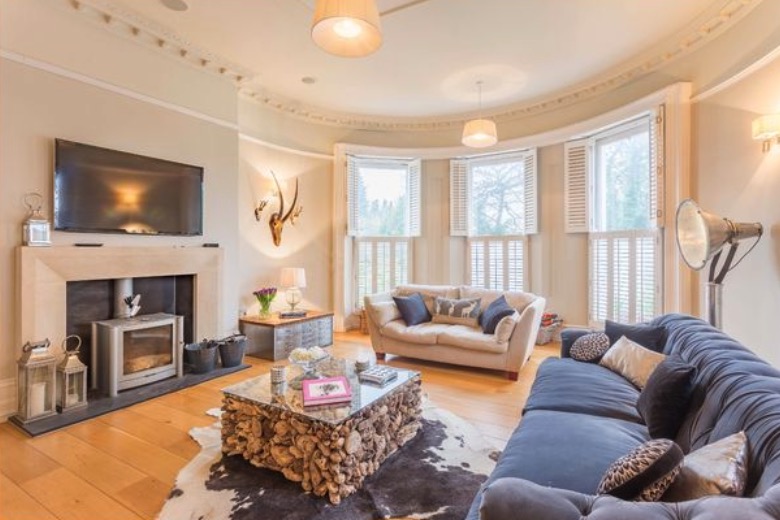 It was built in the end of the 18th century and still retains all the elegance of that era. The Royal Princess's residence in London is St James's Palace but only resides there during official occasions. This mansion is considered a Grade II home and was built according to George Basevi's designs. It is impossible not to imagine sleeping on that amazing sofa!
Barnwell Manor
It is difficult to avoid the amazement when we see this photograph of the impressive Barnwell Manor. Can we say more than the word "wow"? Where should we submit our application to work in a place like this? This mansion is truly impressive, and its size and elegance make us realize the power of the royal family. Its design and style is a declaration of greatness, and its beautiful landscapes can be considered part of this family's fortune.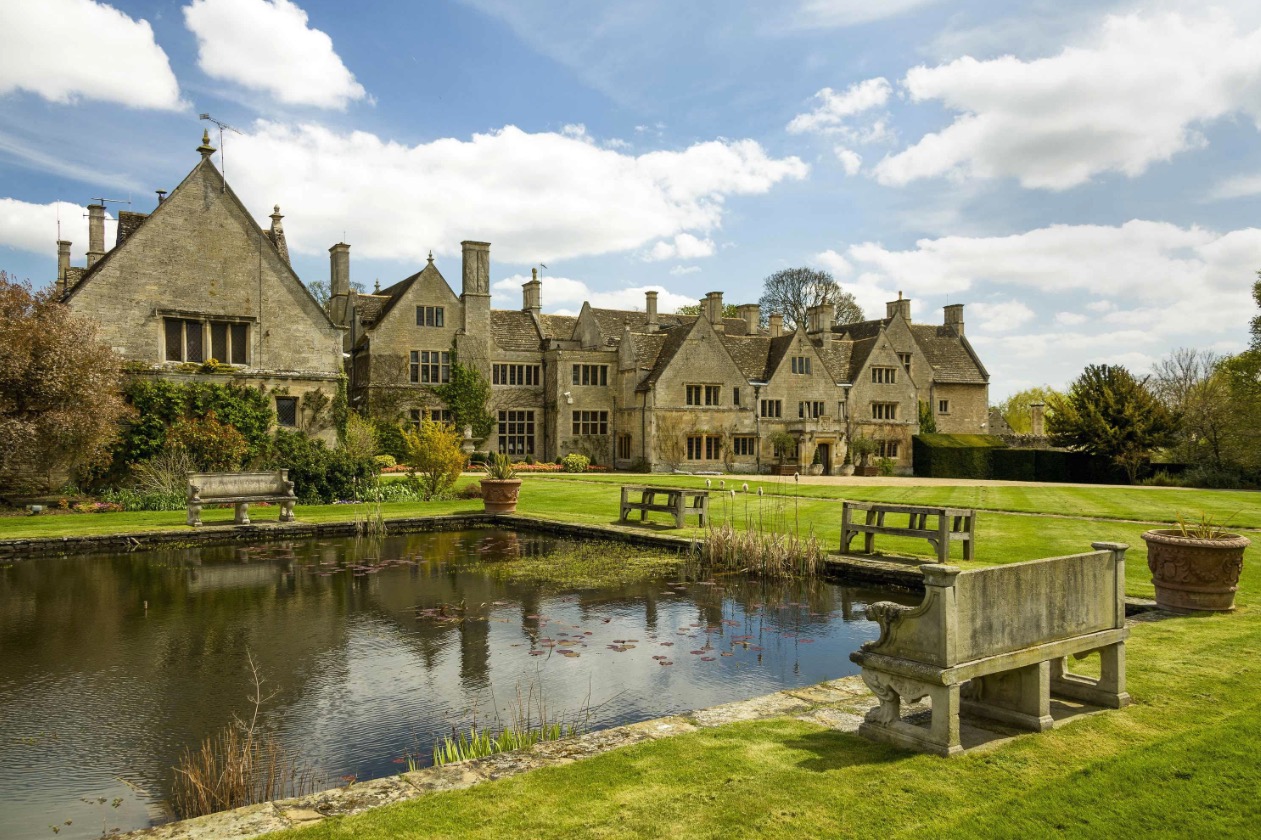 It is also included as a Grade II building, in addition to maintaining an "epic" sensation challenging to dissipate. It was previously the home of the Duke and Duchess of Gloucester, so it was equipped for the most demanding people. Despite being a property with space to house almost the entire royal family, it is currently not a home. It is the headquarters of Windsor House Antiques and houses a lot of the works of art and antiques that belong to the Crown.
Each of the royal residences on this list is flooded with a tremendous amount of history and elegance that only the royal family possesses. Although some are not part of their official royal homes, they are part of the wealth of this family. Which of these real homes do you find most impressive? Would you like to visit them all? Do not forget to leave your comments about them and share this article with other fans of the most famous family worldwide.
Sources: Sports Retriever