20+ Time-Saving Life Hacks to "Kondo" Your Home
Time to Get Thrifty!
Is there anything we all hate more than keeping things clean and tidy or doing big repairs on the house? No one wants to spend their valuable leisure time scrubbing away at the toilet or trying to get their mirrors and windows clean. If you can relate, you're going to love this next article, because we've collected all the best life hacks from all over the internet to make sure you have time to put your feet up like you deserve!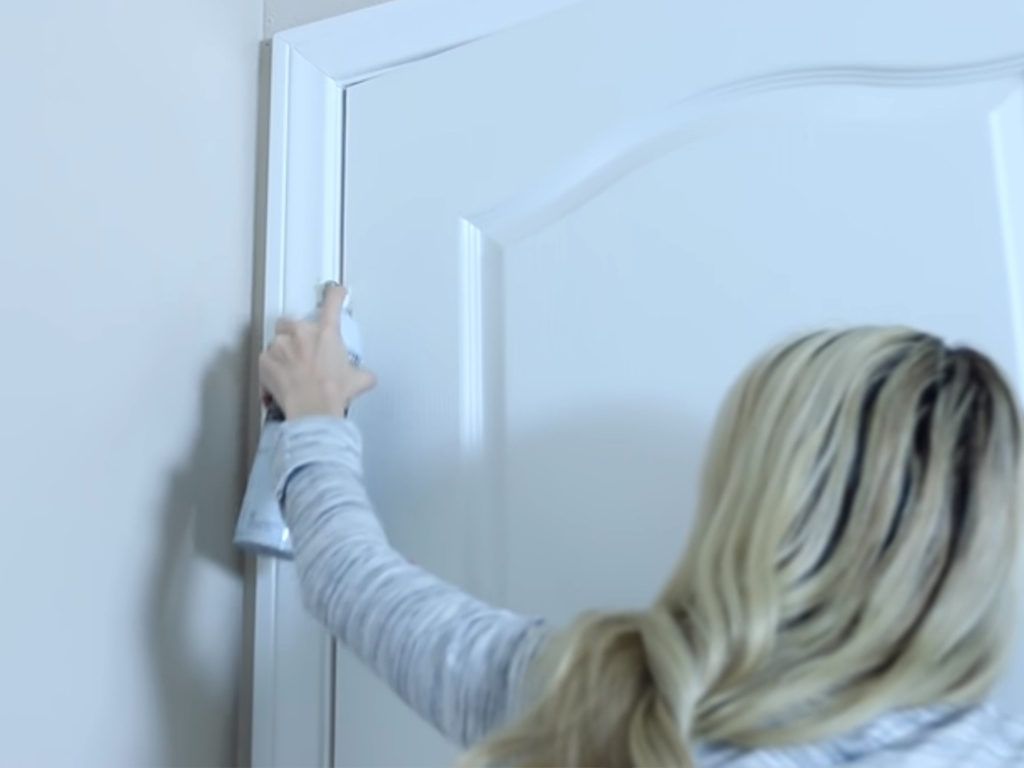 Best of all, they will not only save you time but also money. So maybe you'll even have some spare cash to splash while you're relaxing in that time you saved. Sounds like a good deal to us. Some of these tricks might even surprise you! Well, what are you waiting for? Read on to find out how to get those pesky butter stains out of tablecloths, and learn the best method for organizing sheets, bathroom bits and more!
Easy Mounted Storage Anywhere
Short on cupboard space in the kitchen? Or maybe you just want to organize your nails and drill bits better in the shed or garage. Have we got a solution for you! Better yet, you'll be recycling too, especially if you use old jam jars lying around. You could even use peanut butter jars, pickle jars, or leftover mason jars. The beauty of this hack is that nearly any jar will do. When you're finished, you will have extra storage space under your shelf with screw-top jars!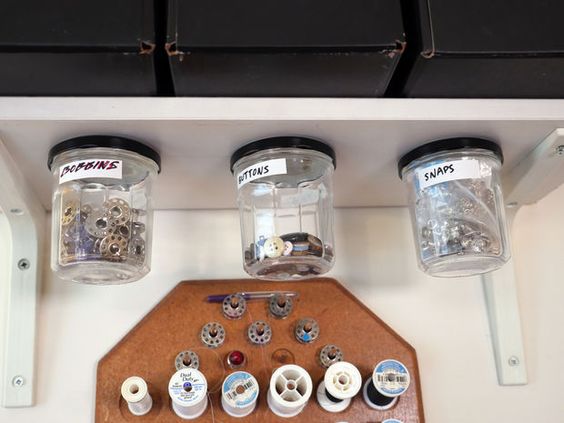 To begin, you want to put the lid under a hard shelf with the screw side down. This means that you will be able to screw the jar in when the lid is attached to the underside of the shelf! Use an electric drill to secure the lid to the bottom of the shelf. You will need to use 3-4 screws if you are planning to put heavier items in the jars. If it's only going to be spices or something similarly light, 2 should do the trick. And that's it. Voila!
A Sprinkler in a Pinch
When you feel like you're melting in the middle of the summer, and you really don't have the energy to get up and water the plants, you need a sprinkler. Maybe you even need some cheap and easy entertainment for the kids during the school holidays. Either way, we have got you covered with this genius hack to keep your plants hydrated and your children enjoying outdoor fun in the sun!
Find yourself an empty plastic water bottle. It doesn't matter what shape or size it is. The only requirement is that it has a thin neck so that the hose fits into it snugly. Make small holes in the bottom of the bottle with something sharp. Then put the head of the hose into the bottle, and duct tape it to a stake in the ground. The bottle should be facing upside-down towards the earth. Now turn on the hose and off you go! 
Cleaning Your Microwave Safely
Microwaving a bowl of water is a great way to clean the inside of your appliance, as the steam causes all the dried-out bits of food to slip off much more easily. However, you might have heard rumors that heating water up in the microwave is dangerous. This can be true if you heat water for too long! The water can become superheated, and when you remove the bowl from the microwave, all the vapor releases at once causing what seems like an explosion! Uh-oh. We don't want that.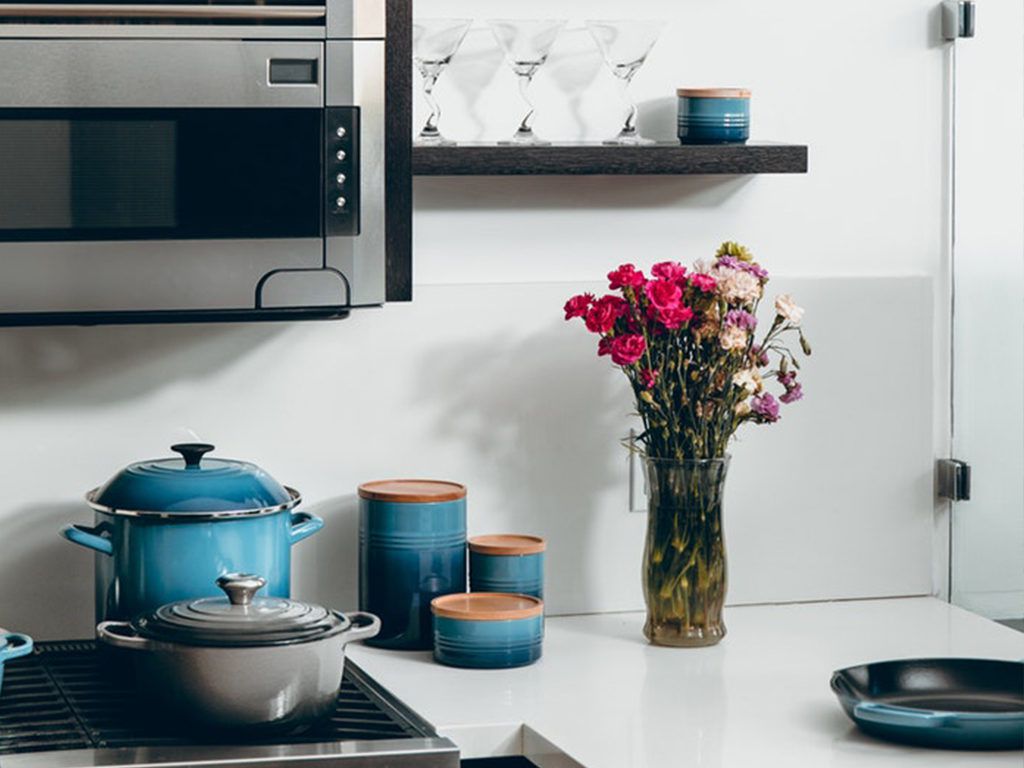 To clean your microwave safely, simply place a wooden skewer into the water. This gives the vapor and those teeny tiny air bubbles a surface to stick to even if your bowl is super-smooth. Be sure to put the bowl in for only 2-3 minutes maximum to be safe. Leave the bowl in for a few minutes after the microwave beeps so that the inside gets nice and steamy, then get in there with a cloth for easy cleaning!
A Clothes Hanger that Grows Taller with Your Child
Hanging up kid's clothes can be a real pain. Either the hanger is too high for them to reach, or the low hanger becomes obsolete and you're in the market for a new one before you know it! Not only can you customize the height of your hanger with this easy trick, but you can also make your child's room look much more on-trend. Hanging wardrobes have become popular in recent years, and they can really update a simple room.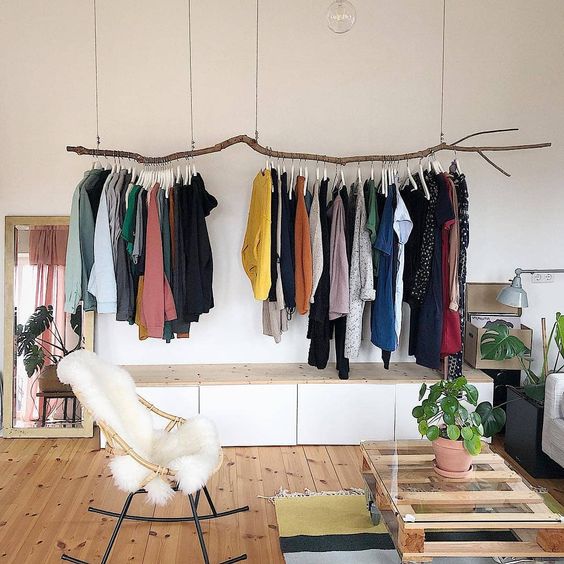 To make a hanger with an easily adjustable height, you need a long wooden rod or sturdy piece of long, light driftwood. Attach at least one picture hook on the far ends of each side, then attach a long piece of individual hardware chain to each side, using pliers to close the hooks. Then all you need to do is hang up a couple of hooks in the ceiling, and put the hanger up to your desired height! Genius. And stylish too!
Another Hook Hack
If you live in a cold climate, you will know how frustrating it is trying to keep the whole family's jackets and cold weather gear in one place. Once Autumn rolls around, the coats start coming out. But in many homes, they don't seem to make it back into the closet, and spend the rest of the winter laying about the house! We've got an excellent hack that makes life so easy the whole family is sure to get on board.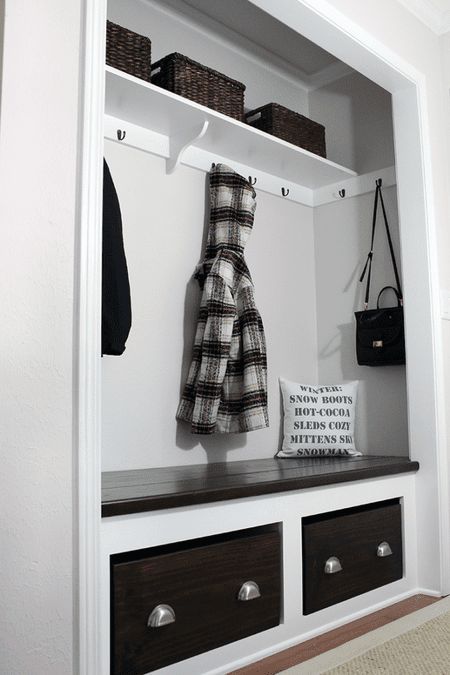 Start by emptying out the closet. This might be a good opportunity to sort through it if it hasn't been touched since last season! Next, you want to remove the middle rod from the cupboard. Then simply replace with big old coat hooks instead! You might even consider taking the closet doors off to make it even easier to incentivize everyone to hang things up. At any rate, this hack is sure to make winter a breeze!
Night-Lighting
It's not only children that are afraid of the dark. But if you're not willing to admit it, that's fine, we'll still reveal our hack! One of the most annoying things about getting up in the dark to use the bathroom is stumbling about trying to find your way there! No one wants to wake the whole family by putting on the hall light but never fear: there's an easier way. And it's less difficult than coming clean about your fear of the dark!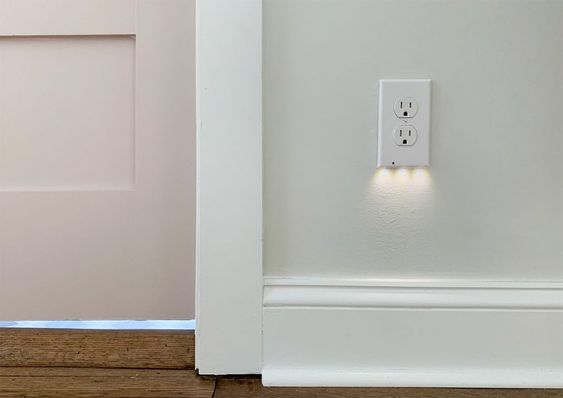 One of the benefits of living in the twenty-first century is that whatever you can think of, someone else has already thought of it first. This means that there are literally thousands of different night-lights you can buy online! If you want an even cleverer option, try motion-sensor night lights, or install new switches with LED-night lights like those in this image above. You won't be wasting power in the day, and the lights will automatically turn on at night!
See Ya, Squeaky Hinges
One of the most annoying noises in the world has got to be a squeaky door. When someone comes home late at night, they wake the whole house up! What's more, is that it's kind of creepy… Eek! If you need a quick-fix solution we've got you sorted. But what is that you say? You don't have any WD-40 or degreaser in the toolshed? That's okay too! With this simple hack, you only need one thing: cooking spray!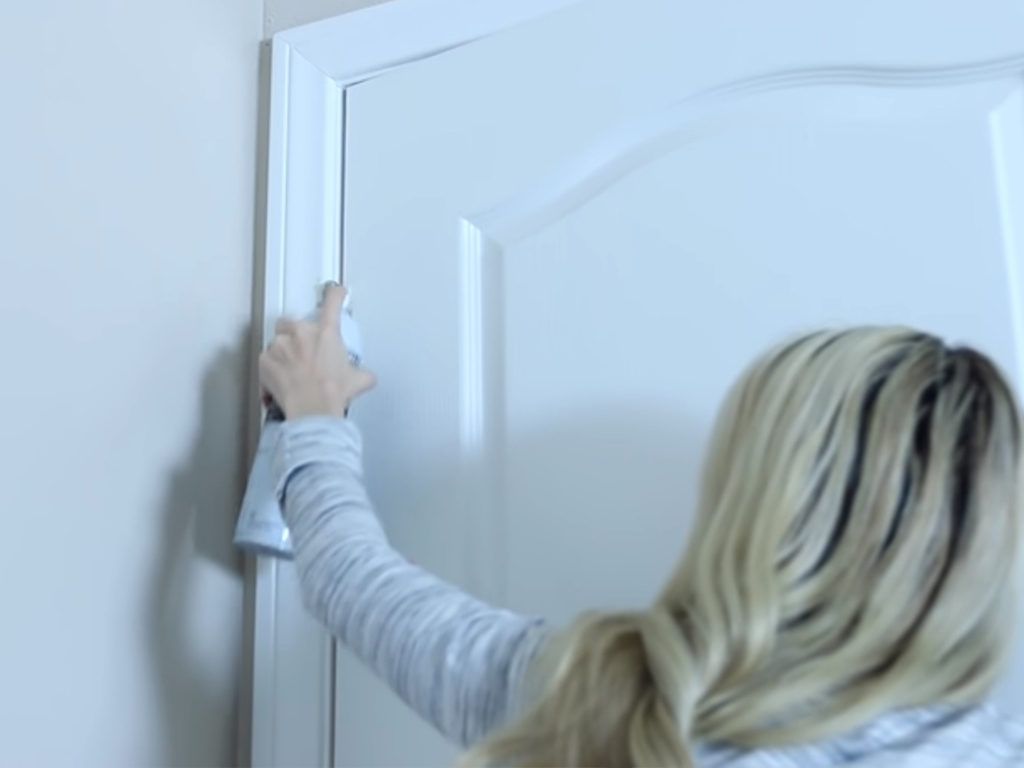 Yep - that's right. If that creaking door is giving you the heebie-jeebies, find some kind of cooking spray in your pantry, and aim the head of the nozzle on the hinges of the door. You might also need to open and close the door a little like a fan, just to be sure that the oil gets in there. Once those hinges are all lubricated up, there won't be any more squeaking! You could also try this on bed frames or bunk beds that just won't quit.
Become a Pegboard Pro
It turns out that pegboards aren't just for hanging up tools and hardware in the shed out the back. Thrifty trend-setters have been using these clever boards to keep workspaces tidy in nearly every room of the house! If you've been sleeping on this one, you're going to want to get in the car and head to the store today. Finally, all your bits and bobs will have a home rather than lying in random drawers all over the house!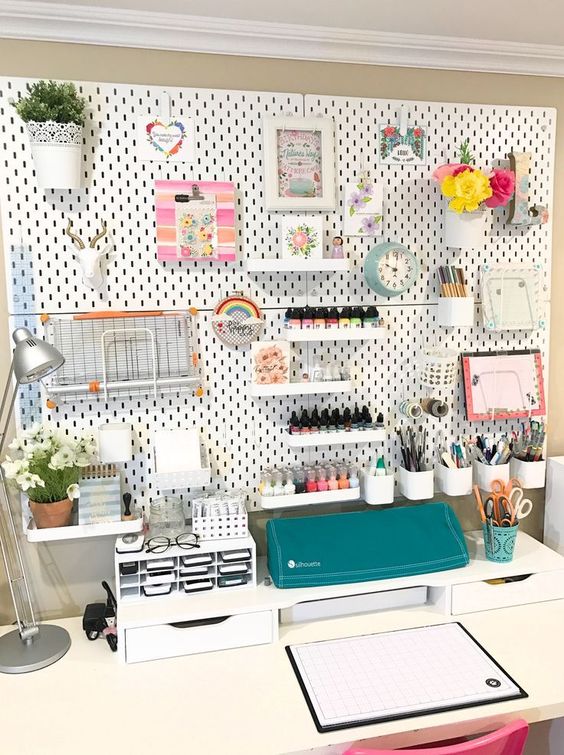 Ikea has a full series of pegboards and attachments, but if you're feeling creative or a little DIY, you can also head to your local home hardware store and find a big board to fit the exact space you need it for. To glam it up, try adding a few decorative touches. For example, you could paint the board a color to match the room decor or hang up some cross stitch or an ornament. The pegboard is your oyster!
Holy Smokes! But it's Just Coke?
You know when you need to use the bathroom at someone else's house, and there's a disgusting ring inside their toilet bowl? Eeew… don't be that person! No one wants their guests to think that they're gross! You might find that your guests start to decline your dinner party invitations. But what to do! Don't worry, because we have a super-simple and super-smart life hack to ensure that your toilet bowl is sparkling clean.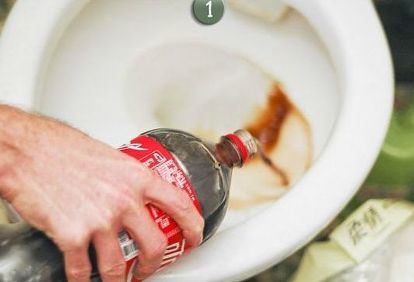 As you might have guessed from the image, the trick is this: Coca Cola. That's it. It's really that simple. Many people will even have a bottle of cola in their home already! It turns out that the acids in the cola will start to break down all that oil and scum in your toilet bowl so that with barely a light scrub the muck will come away easily. You can flush your dinner party woes away, never to worry about toilet rings again!
Conquer Plastic Bags
In the words of Katy Perry, "do you ever feel… like a plastic bag?" Or rather, do you ever feel like plastic bags are taking over your kitchen cupboards? It seems that most people follow one or two methods of keeping their grocery bags organized: either they do, or they don't. If you're one of those people who never gets around to buying a special holder, you need to know this simple life hack!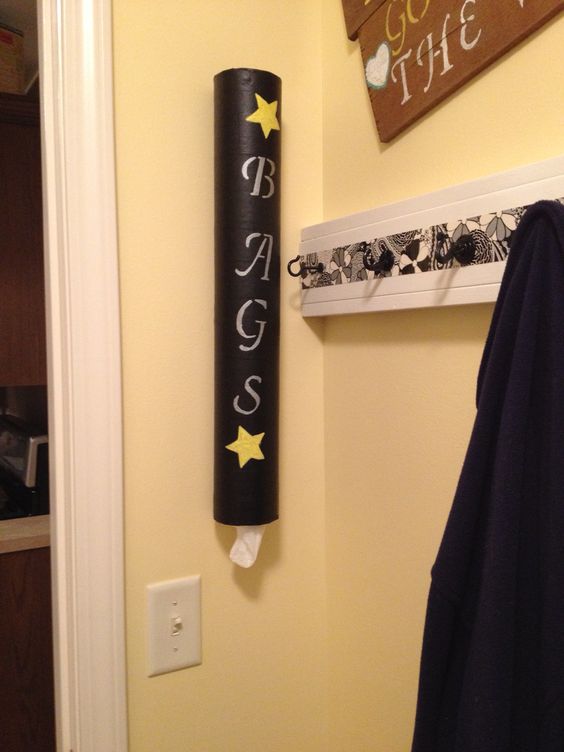 You don't need a fancy new holder that will be obsolete in a few years… simply save your cardboard tubes from aluminum foil or lunch wrap, and stuff them with your leftover bags. This way, they fit neatly in a drawer! What's more, is that the spot under the sink no longer looks like an explosion in a bag factory. If you're feeling really crafty, you can even paint a larger piece of cardboard tubing and hang it up on the wall. Smart recycling!
Magazine Rack Hack Supreme
Have you been trying to Marie Kondo your house lately? We know we have! One often-overlooked clutter problem starts and ends with magazines. You start out by getting a subscription, and then suddenly you have all these old magazines that you never read anymore. It's time to move that subscription to your iPad, or in another digital format! And if you want to use up those old magazines, there are hundreds of different craft activities you can do with your kids. So now that your magazine rack is free…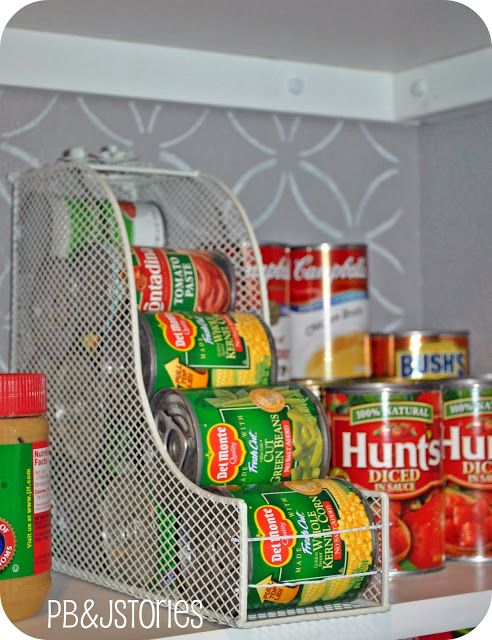 It's time to collect all your old magazine holders and turn them into storage! Simply turn your old racks onto their sides and slide them into your pantry. You may need to fasten the holder in there with a screwdriver, just so cans don't slip and slide outta there when you least expect it. But after that, you're all done! And best of all, you're not only saving paper by moving your subscription digital, but you're also recycling by repurposing your old stuff. Go, Team Kondo!
Space-Savvy Wine Storage
Wine glasses have to be one of the most painful things to store. They're delicate and super-breakable, but you need to store them somewhere safe and easily accessible for when you're playing host! No one wants to be rummaging around in another room to find their guest a glass. Isn't it frustrating that they take up so much space in your home? Ugh. But wait - we have a solution.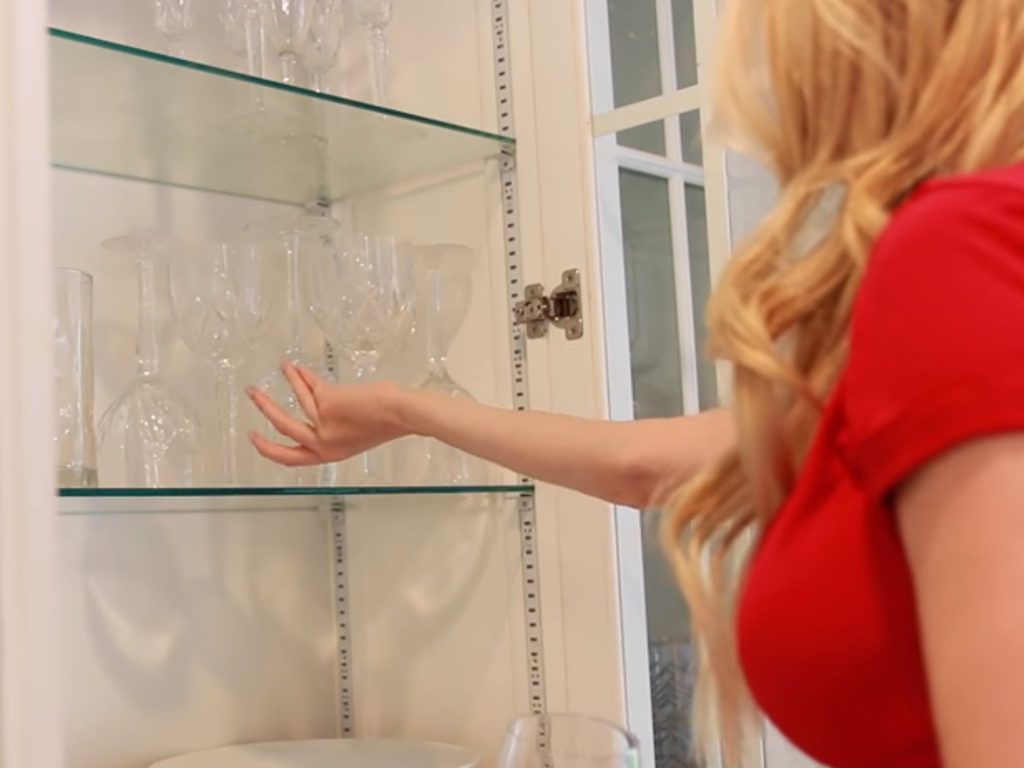 Short of installing one of those fancy upside-down glass rails under your liquor cabinet, there's no better way to store your glasses. It turns out that if you alternate your goblets, stacking one upright, then one upside-down, you have way more room. Who would have thought? After all, putting things away really is just a game of Tetris. This way your friends will think you're a Tetris mastermind, and you'll have plenty of space for your glasses!
Butter Stains, Be Gone!
No, this hack doesn't involve any spells or witchcraft. But it does feel like magic. Almost like how buttered toast always lands butter-side down! If this is a problem for you and your family, you're going to be very pleased with this next hack. It makes getting those butter stains out of table linens an absolute breeze. You might also use it to get grease stains out of other kinds of fabric! So what's the trick to stain-free tablecloths?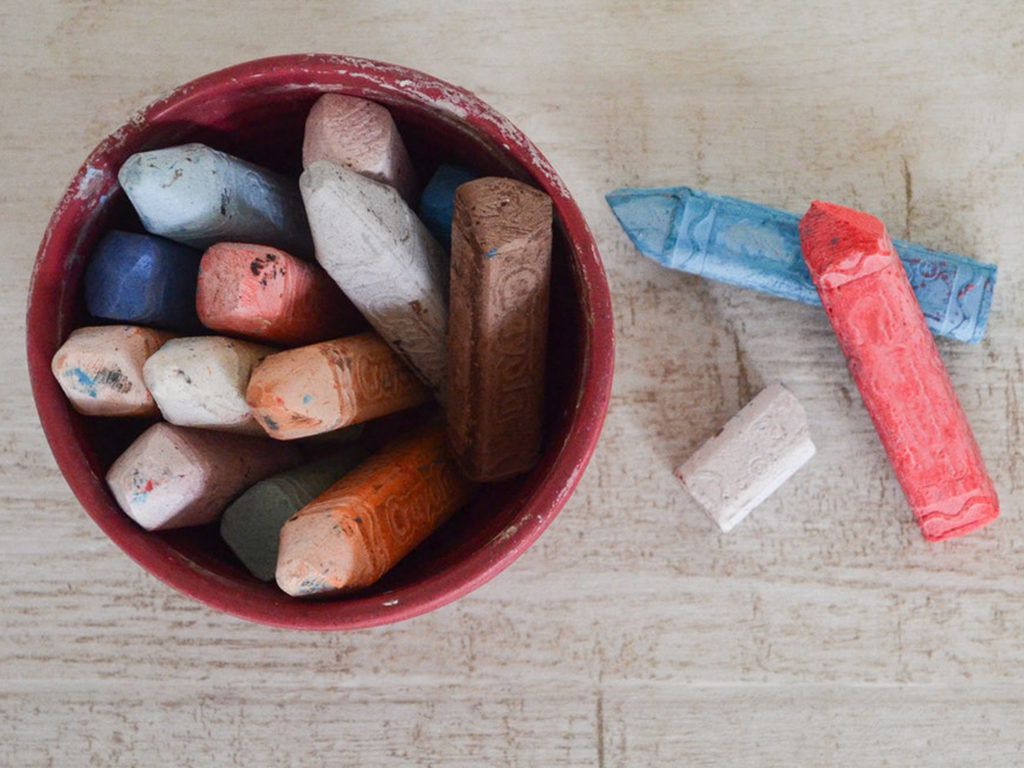 The key to making butter stains all better is chalk! Yep - that old sidewalk stuff sitting in a drawer in the garage. Most families have some of this stuff lying around somewhere. You simply rub the chalk onto your worst grease stain on table linens and pop them in the washing basket. The powdery substance will soak up all the oil and fat, which means that it'll all come out in the washing machine. Who would have thought?
Say TTFN to Terrible-Smelling Fridges
How often do you clean your fridge out? Once a month? Once every six months? Once every year? However long it takes you, it's the absolute worst when your fridge continues to smell even after you've identified and eliminated the source of the stench. Luckily for you, though, because we've discovered not one but TWO ways of keeping that fridge smell-free. So you're twice as likely to get rid of that stink!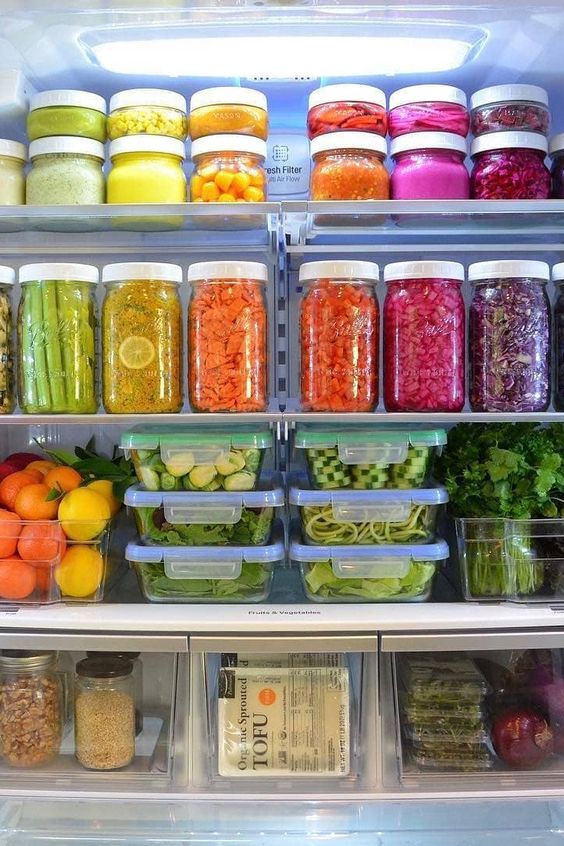 The first thing you can do is to slice a lemon into quarters and pop a few of the wedges on different shelves for the fridge. Leave them there for a little while, and eventually, your fridge will be zesty and fresh! If you don't have any lemons around the house, you can also use baking soda in a little dish. If it sits in the fridge it should soak up some of those bad odors that happen when we forget about our delicious food!
Bright Shiny Copper the Easy Way
With the recent rose gold trend, copper cookware is even more popular than ever. Unfortunately, it's also a total pain to clean up. Over time, you start to see fingerprint marks and little drips and stains all over your beloved kitchenware. But of course, we have a way to get your copper looking gorgeous and shiny again. From the bottom of your pots and pans to those beautiful decorative molds that you hang on the wall - we've got you sorted!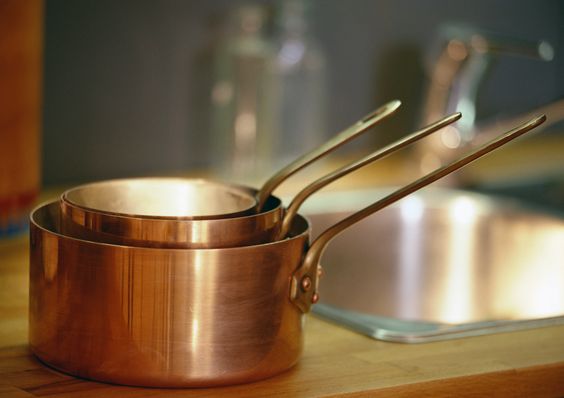 You will never need to buy that expensive copper cleaner ever again with this straightforward hack. All you need for sparkling clean copper is a rag, a little salt, and some ketchup! Simply squirt some sauce and sprinkle some salt on a rag, then rub it all over the copper areas of your pots and pans. Then rub the ketchup into the copper and wash the sauce off to reveal a fresh rose-gold hue that shines like new again.
A Simple Trick for Bathroom Mold
While having a tiled bathroom looks stunning, it can be a real drag trying to clean between all that grout. Sometimes there's also a build-up of mold elsewhere in the shower. It just loves those warm, damp environments! But there is one thing that mold absolutely hates, and it's much safer than bleach. What's more is that this secret super-liquid is better for the environment, and it's cheap too! Can you guess what it is?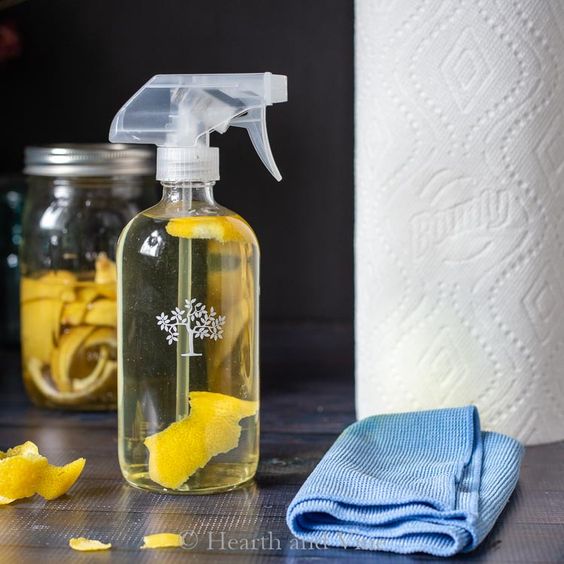 That's right - all you need to say goodbye to mold around the bathroom is white vinegar. Mold absolutely hates acid, and probably wouldn't go near it with a ten-foot pole. Save a spray bottle from your old bathroom cleaner, and re-use it to amp up the recycling factor. Just add white vinegar. You can add a few citrus peels and let them soak into the vinegar too, as the oils from oranges and lemons are also great for cutting through dirt. Plus, you'll have something to do with all those citrus rinds!
How to Find a Toilet Leak
It's difficult to tell if your toilet is leaking sometimes because it's pretty hard to see inside the cistern. Most of us aren't plumbers, either. And who wants to pay to call out a service person only to be told that there's nothing wrong with your toilet? Before you reach for the phone, try this simple trick to tell whether your toilet is leaking. You might be surprised to learn that something you already have in your cupboard is the secret to success!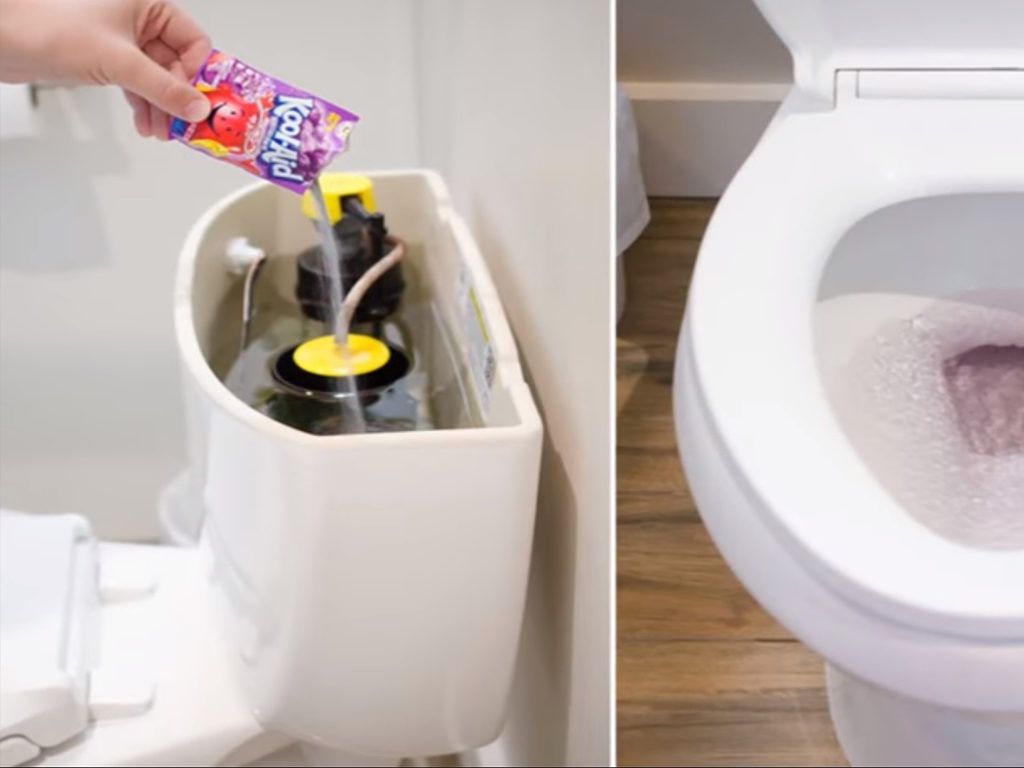 The best way to be sure your toilet is leaking is to use Kool-Aid! If you're concerned about your water bill and want to eliminate all possible causes, just open the cistern and empty a sachet of drink powder into the water tank. Let it sit without flushing for an hour or so. If the water in the toilet bowl has changed color after that time: bingo! You've found your leak. Now, how easy was that? P.S. This might also double as a fun Halloween trick to spook your family!
Keep Your Linen Cupboard Tidy
Do you feel a sense of imminent dread when you think about opening your linen closet? It might be time to reorganize with this hack that will make your life a lot easier. Sometimes it is tough to keep matching sheets together too. If you're not the tallest person in the world, it's often hard to reach right back there and rummage around for the other pieces of matching linen that you're looking for. Wonder how to solve this problem?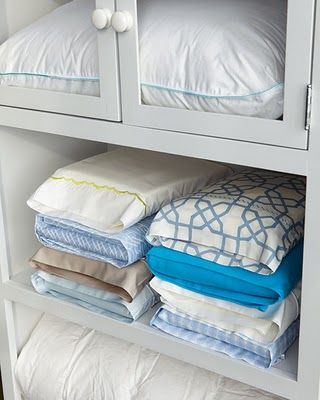 Don't worry, you don't need to go out and buy a whole load of fancy things to get things all sorted! In fact, you don't even need to introduce anything new to your linen cupboard. To organize your closet, simply store matching sheet sets and duvet covers in pillowcases. Your cupboard will be clean and tidy, and best of all, your sheets and pillowcases will all match. No more stretching to find the things you need!
Fix iPhone Scratches Easily
Yes, you read that right. If you're a bit of a klutz, you know just how stressful it is when your device drops from your sweaty palm and onto the ground. Lucky for you, there's a way to fix it! This trick will also get rid of light scratches on watches, furniture, and even DVDs. Do you think you can guess what this miracle treatment might be?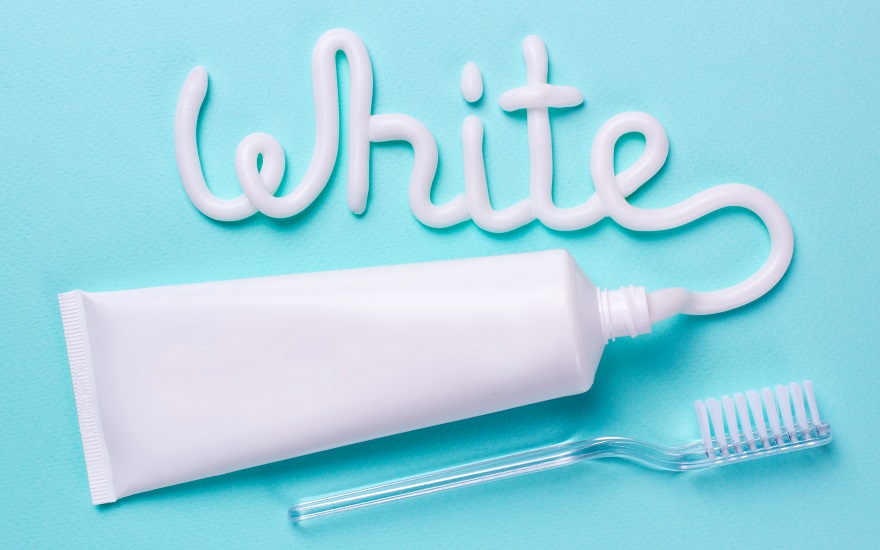 Yep - toothpaste! Imagine that. Yet another item that you already have in your home. It will become a quick-fix for you and your whole family. Just be sure to use the non-gel toothpaste, and only use a little at a time. Rub the scratches using a circular motion, and then wipe the toothpaste off with a slightly damp cloth. There you have it! Good as new.
Nail Holes? No Worries!
When you move into a new house, or if someone in your home has DIY-ed a little too enthusiastically, you can be left with little holes where nails have been hammered in a little too far. Sometimes when you pull a nail out of the wall it leaves a hole too, which isn't the best look for a nice, smooth wall. But who wants to buy poly-filler or plaster and totally repaint the wall? Here's another clever hack for you to try at home.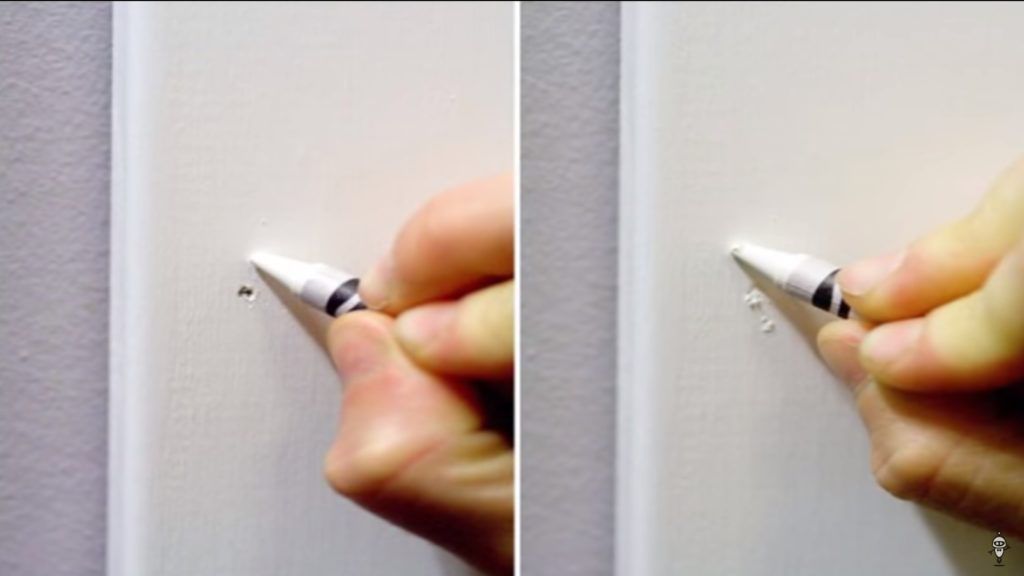 Most people will have crayons around the house, especially if you have children or an arty teenager. Time to go on a hunt! Find a crayon that best matches your paint color. Then, press firmly against the nail hole with the crayon, rubbing as though you were coloring in. When the hole is all filled up, you're all done! Wasn't that painless? Exactly. You can also try this trick with small holes in furniture and other surfaces.
A Solution to Squeaky Floorboards
Having a gorgeous natural wooden floor is a real joy. This kind of flooring keeps the air circulating around the house nicely, not to mention it looks amazing! There's just one problem: the curse of the squeaky floorboards. No matter what time of day, some of the more well-trodden boards begin to creak as soon as anyone steps on them. This can be a real pain when you're just trying to get some precious shut-eye!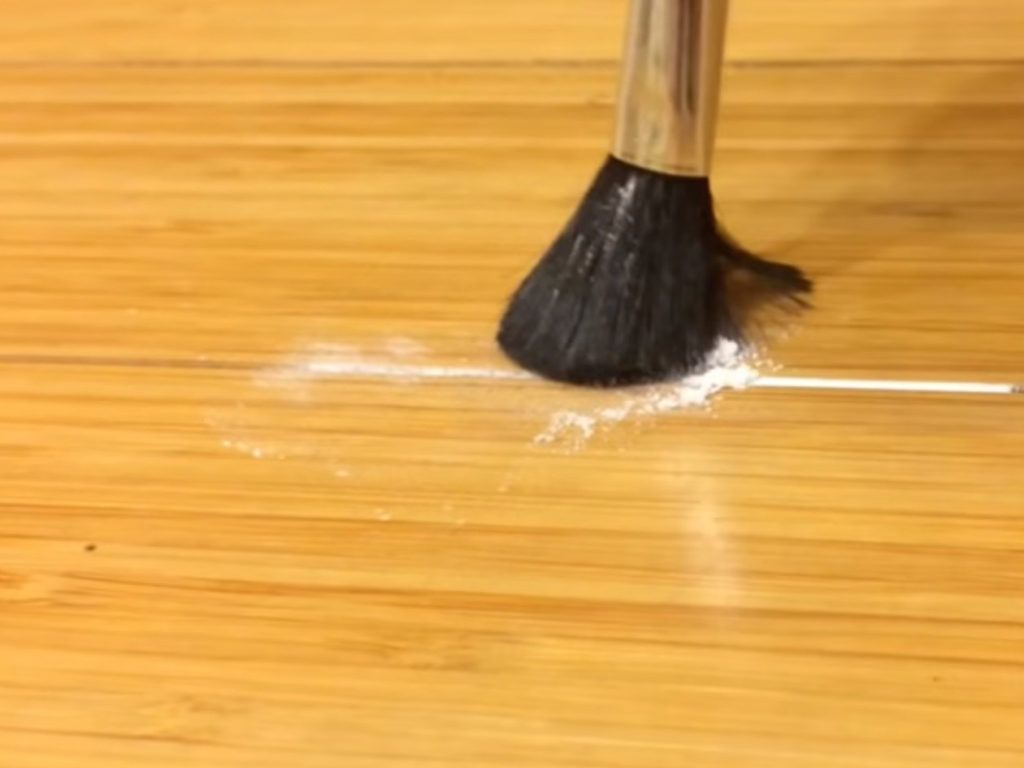 If you're tired of this age-old problem, we have a quick and easy solution. All you need is a little makeup brush and a little baby powder. Any kind of small brush will do, really - you can probably use a pastry brush or a paintbrush in a pinch! Just sprinkle the baby powder over the squeaking boards, and swipe the brush over in a rotating motion to make sure that it settles in there nicely. Voila! No more squeaky boards.
Short on Bathroom Space?
Let's be honest: who isn't short on bathroom space? Very few bathrooms have enough room in them for you to store everything that you really want to, especially if you're someone who spends a lot of time in there. Once you add up all your makeup and toiletries, along with everyone else's, space is at a premium! If you're having trouble fitting it all in, we've got an excellent little hack that'll make the whole family happy.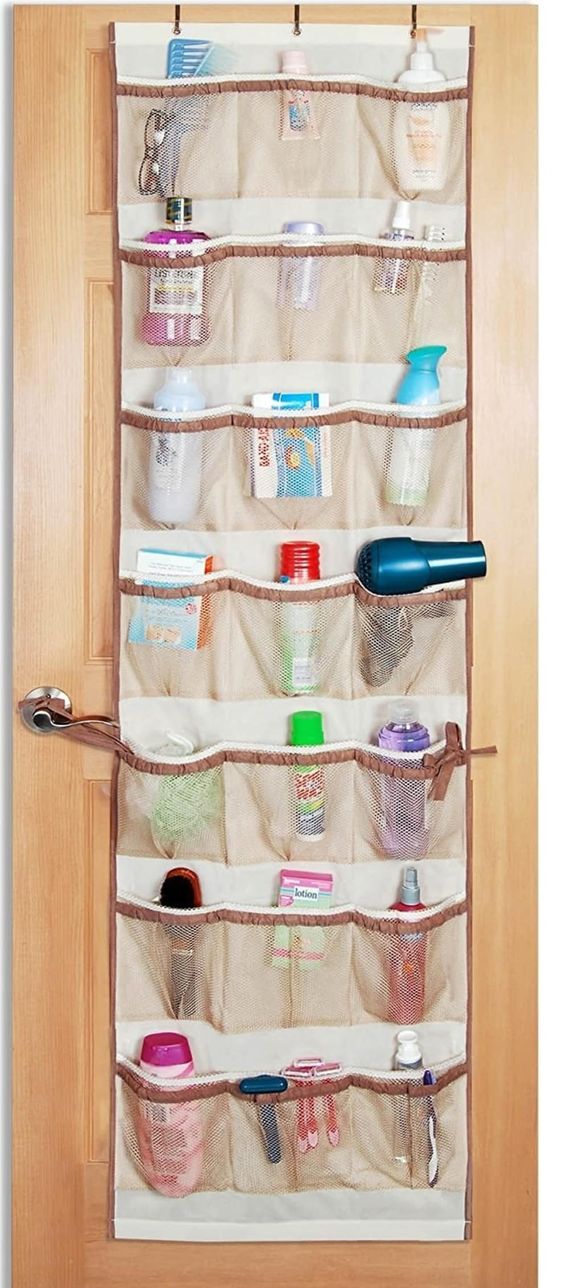 All you need is a shoe organizer! Over-door hanging organizers are easy to find at dollar stores, homeware stores, and of course, Ikea. You might even have one that you're not making the best use of somewhere else in your home! Even better is that most organizers have clear pockets so it's easy to see where you've put things. Either hang it behind the bathroom door or on the inside of a bathroom cupboard. 
Good job! You've equipped yourself to deal with almost any household nightmare. From new storage solutions to quick fixes for furniture, floorboards, and phones: you can DIY all day. Now it's time to relax because you saved so much time today! Don't forget to share these easy hacks with someone who you think deserves to put their feet up too.