Weird Fashion Trends From The Past
Fashion is a way to express how one feels. It is common practice to wear a dress that defines how you think you should be addressed. But what is worrying is when fashion becomes what you can not understand because you want to look like people of the upper class in society. This idea of fashion was the practice of people in the past, trying maybe too hard to make a statement that they put the members of their bodies at risk. Some of what they wore killed them because either it was too tight-fitting or too chemically induced. Perhaps it was also limiting the passage of air into the lungs. In this article, we would be considering some of these fashion trends and their influence on people. Also, we would see how it looked utterly ridiculous and life-threatening but were still taken as making a statement
Paper Dress
There is no other way to describe flash fashion than the paper dress. The rush for a change in style has been from time immemorial, and it is still what applies today. Everybody wants to make a statement. The paper dress was one of those fashion statements that didn't see the light of the day in the 1960s, even though it started with brilliant patronage.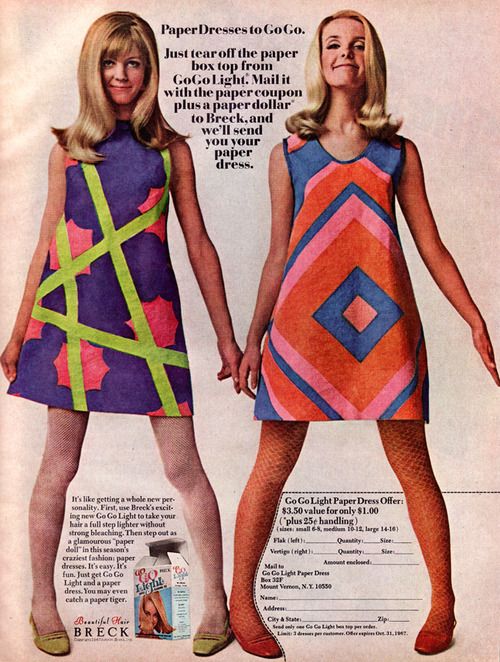 It is simple why! The dress is paper, all it needs is to apply a little force, and there you have it, you are back to being naked. The paper dress was made in such a way that it looked attractive with beautiful geometrical patterns drawn all over it. The suit was en vogue, and it drew attention all over. The negative though is that, you can only wear it for a day at most — bizarre stuff.
The Hoop Skirt
Imagine wearing metal as an undergarment! Okay, now imagine wearing an almost six feet wide metal around your waist! That is one of the weirdest fashion statement. It is unexplainable what those people thought. Wearing a hoop skirt won't guarantee your safe passage through a door. We all know the lightweight of wearing bangles that are made of metals not to talk of undergarments made of metal that heavy? Nah!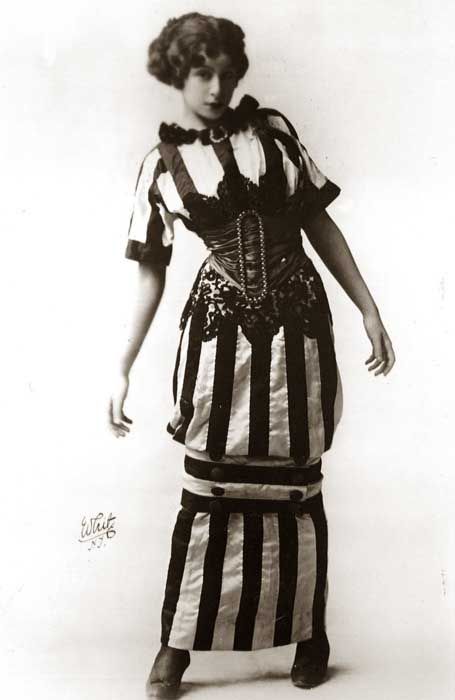 In Europe, people who wore these skirts were considered the elites of society. It's surprising to know how that even goes! You can't even walk in peace with such a suit. Your movement is restricted, and there is definitely some attention you would get, perhaps this is what the intent of the hoop skirt was.
The Tudor Ruff
The Elizabethan era's fashion trends influenced a lot of fashionistas. This era witnessed some of the craziest fashion you can think of in style. It is rare to see this dress today, even in fashion museums. If at all you find one, it will be a modification of the early versions. The earliest Tudor ruffs were massive and suffocating dresses. They were made from expensive linen, which became the favorite dress for elites.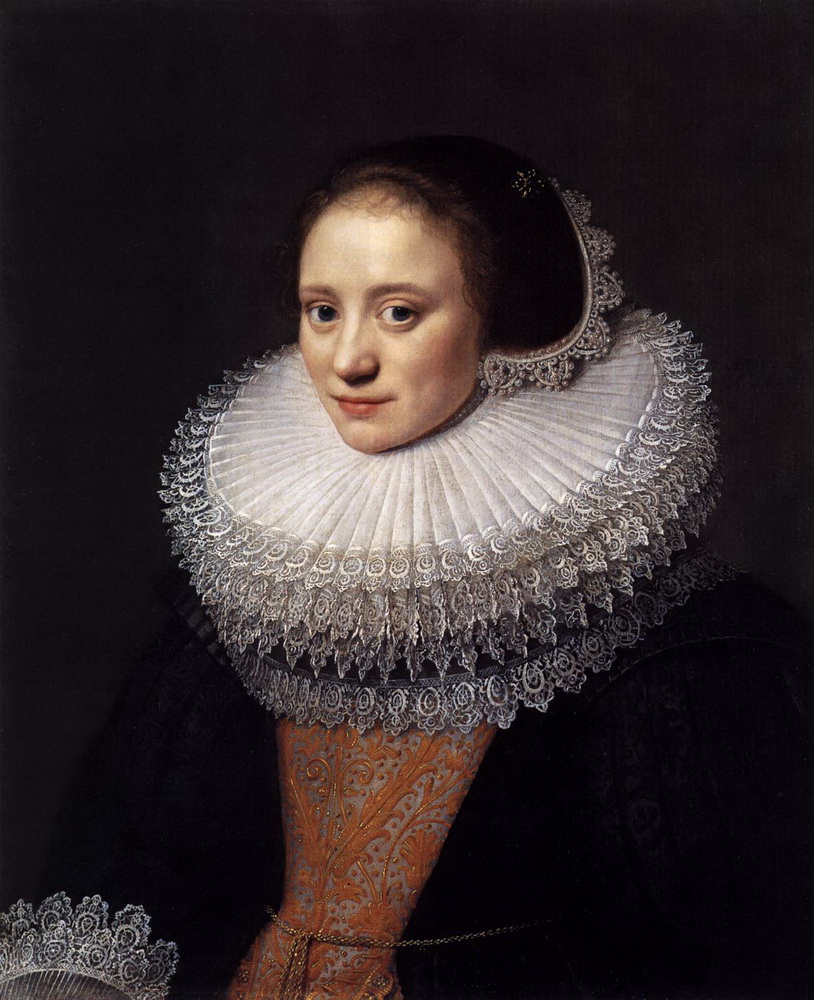 The ruff of the dress intends to reduce the exposure of the neck, which many consider as some sex appeal. Emphasis was placed on covering the neck with some puffed-up lining having a metallic framework. Imagine how uncomfortable you would be with the ruff around your neck;  the weight of the metals alone is enough to scare you.
 Zebellins
If you were told that people wore the heads of Manxes as fashion, would you have believed? Well, it turned out that it is not only wearing a Manxes' head that was normal back then. The high and the most revered were the people who wore Zebellins; talk about kings, queens, and noblemen. Another name for Zebellins is the flea furs or tippets.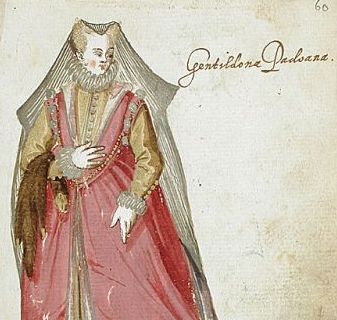 This eyesore of a fashion trend was made popular by people who strove to become revered personalities; it was the ice breaker for people who want to make known their opulence. The wealthier you are, the more likely you can afford the Zebellins. Later on, in the 16th century, the heads of the Manx, sable, ermine and the likes were replaced with fake heads.
Chopines
A mere look at the chopines should trigger some laughter from you. Well, there must be a reason for wearing these ridiculous shoes, and you can guess that the idea can be ridiculous too. The Chopines were worn by people who wanted to have a distinct look from their peers. One of the ways they thought this could be achieved is by standing tall amongst their peers. This idea is hilarious as it can get.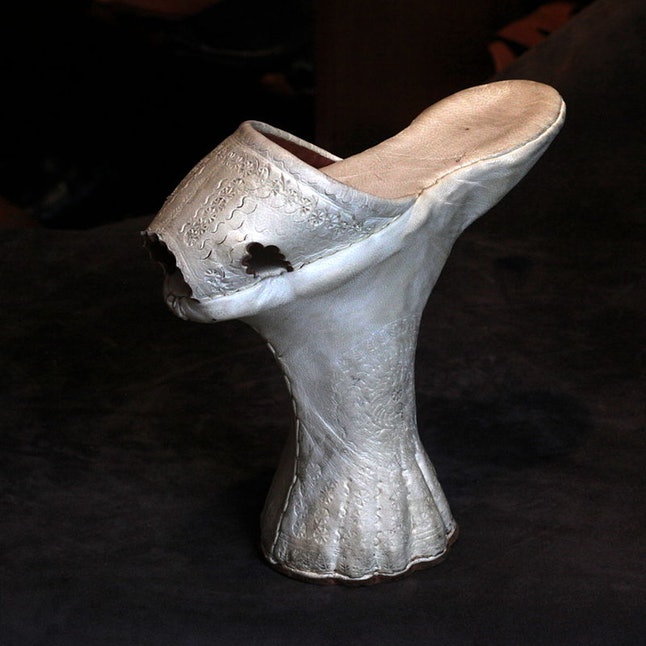 Imagine walking with chopines; you can be sure that there will be room for laughter by your moving steps. Chopines were created by stuffing silk and velvet on a wooden block, and this is to prevent them from getting their feet muddied up. Since we are quick to bash them, have we thought of today's wedge shoes, you can be sure the designers borrowed a leaf from the chopines. 
Macaroni
Don't you think we are talking about pasta! Macaroni is not your favorite pasta dish; in this case, it is a fashion statement made by people who are known as dandies. These guys or macaroni as they chose to be called want to be remembered for their fashion sense. Maybe they took it overboard, that sometimes they looked stupid with their weird and ridiculous combinations.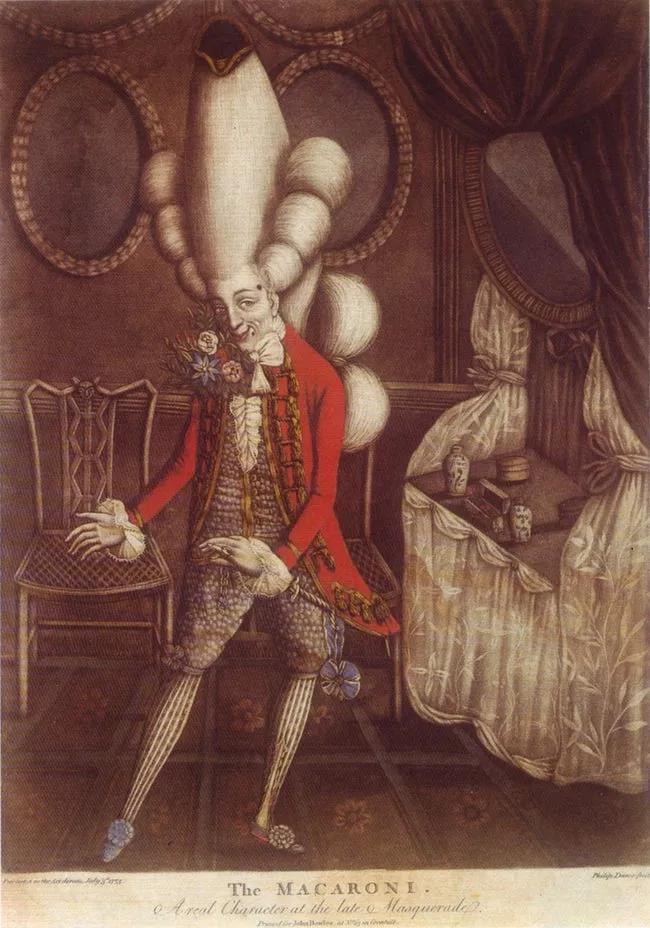 Macaronis were basically men who display extravagant interpretations of the French aristocratic style. They combined tiny wearing hats on embroidered waistcoats, tightly buckled shoes, wigs that have been powdered with lavender scents.
Hobble Skirts
This fashion trend is still one of the most fascinating. Fashion statements today sometimes are brought back to life from the past centuries, but some cannot be brought back to life, well, because they wouldn't just fly. One of those fashion trends has to be the Hobble skirt. You just cannot but get incensed by the limitation in movement it causes.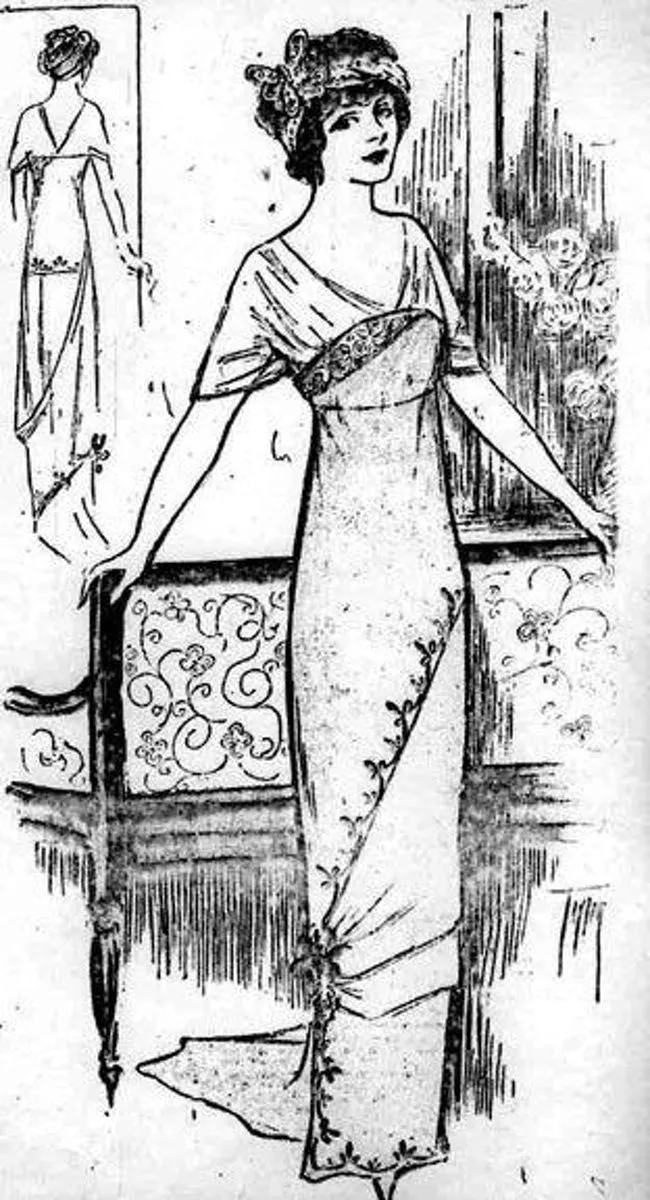 The way the Hobble skirt was structured can be provoking. Who makes dresses that give little or no room for movement? It would appear that the hobble skirt creates movement restriction of the legs of the person that puts it on. The woman that wears the dress is forced to walk in a snail-like manner with an emphasis on the strides she takes. Legendary fashion designer Paul Poiret was credited with the design, but we still cannot trace the origin.
Lotus Feet
Imagine having to break your feet to fit into a shoe just for the pure pleasure of making a fashion statement, some level of hilarity yeah? That pain was what Chinese girls subjected themselves to wearing Lotus feet shoe. Their drive was to create the illusion of small feet, which were an indicator of one being feminine. This awkward fashion took two to three years for the feet to be properly bound, and it doesn't matter if the toes create discomfort, as long as they get cut off.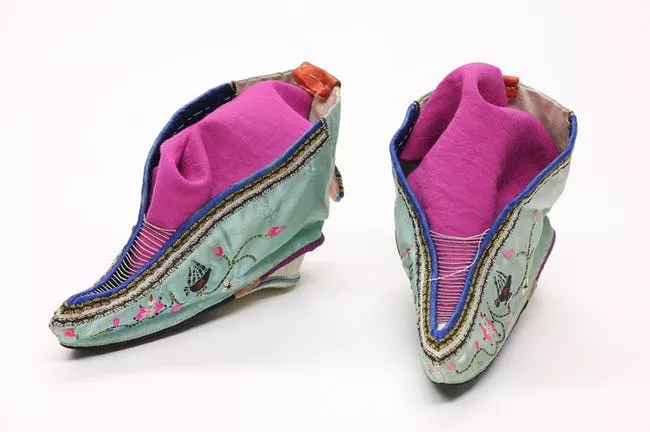 The fashion was called Lotus feet because of the shoe's semblance to a lotus bud. In other words, the feet were bound in the lotus bud shoe lookalike. The shoes were beautifully adorned with flowers and traditional patterns here and there, but they were made of silk or cotton contrary to the usual idea of leather. Feet binding finally got prohibited in 1912. But there have been rumors of people who still practice. 
Arsenic Dresses
How do you wear a cloth that has been soaked in arsenic, a chemical that isn't only poisonous but also has terrible impacts on the body? In spite of the nature of this dress, people still went ahead to make use of it to make fashion statements. It isn't just sick; it is a surprise. And to make matters worse, these dresses were expensive to get.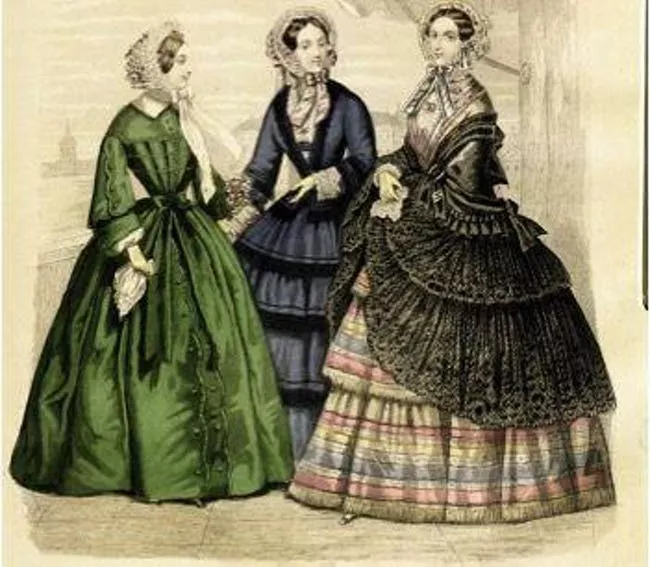 You know there is a problem when you get a high death rate of people who make your dress. Making these arsenic dresses cause the makers so much health hazards as their bodies react to the chemical, some even died. It is a no brainer. In order to achieve the green color of the dresses, there was a need to immerse it in arsenic which in turn gives the green color. Even though they weren't worn on every occasion, it still had its negatives on people, especially the makers. 
Stiff Starched Collar
If collars are known as the "the father killer," whatever the fashion intent behind it is not justifiable. The starched collar is so starched that it is stiff to the point that it can strangulate one while asleep. The collar is made in such a way that it is unbendable with two pointed edges, in all honesty, this is a killer collar. Outrageously pernicious.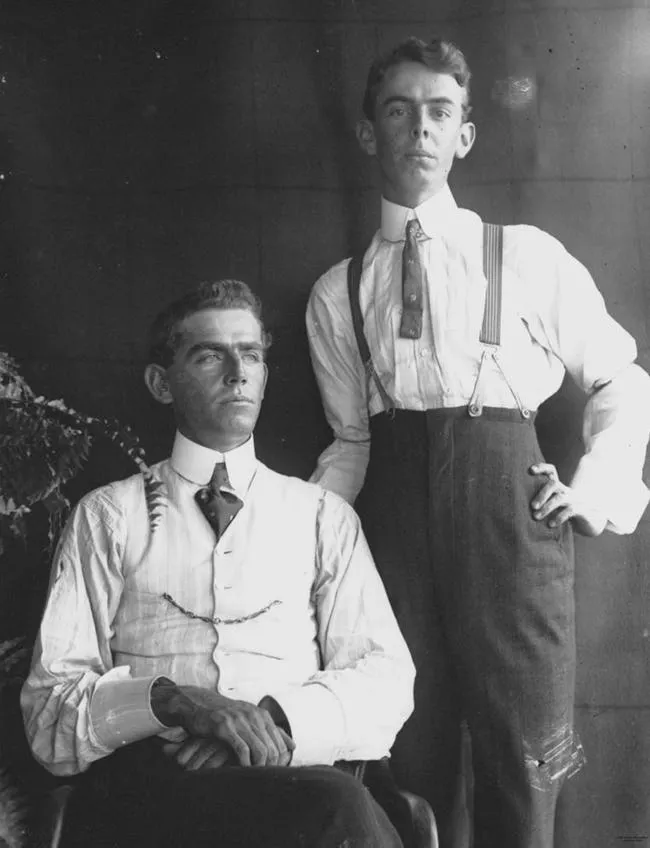 Even if they look quite cool, there is no denying that it is a killer with a cloak. So if a person sleeps with these on, there is the likeliness that it would become his last night as it was the case of a certain man, who had gashes from the collars after he tripped.
Panniers
So here is the deal, the larger the panniers, the more wealthy you are, and that is just how it is. Panniers is the French word for "basket," so you can begin to picture how this fashion item is. It was popular in the 17th and 18th centuries. Isn't it surprising that this weird fashion item outlasted two centuries? A fashion item that won't allow you to stride into a doorpost is something that requires caution.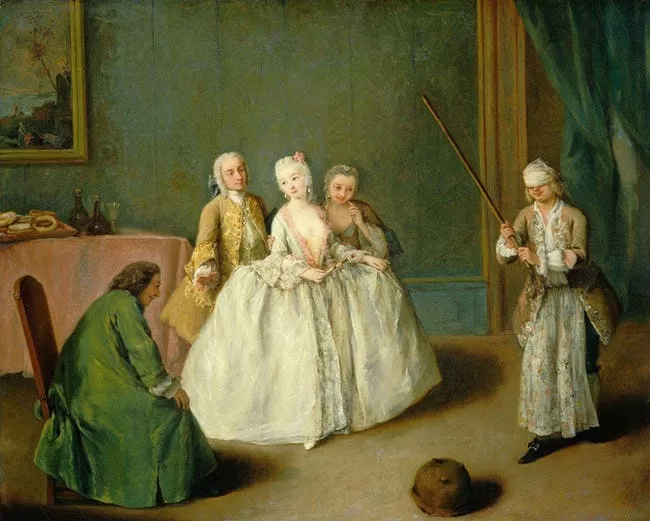 Servants wore the smaller hoops while the bigger ones showed the social status. The panniers were one of those fashion trends that sparked disdain from the public, most notably the
press
. The fashion trend became a subject for satirical articles belittling the essence of the fashion trend. 
Crakowes
If you are wondering why villains wear these shoes in cartoons of your childhood, then probably we are on the same wavelength and buttressing your wonder, they are usually called "the devil fingers." Crakowes got its name from Poland's Krakow; in fact, it was introduced by the Polish nobles to England.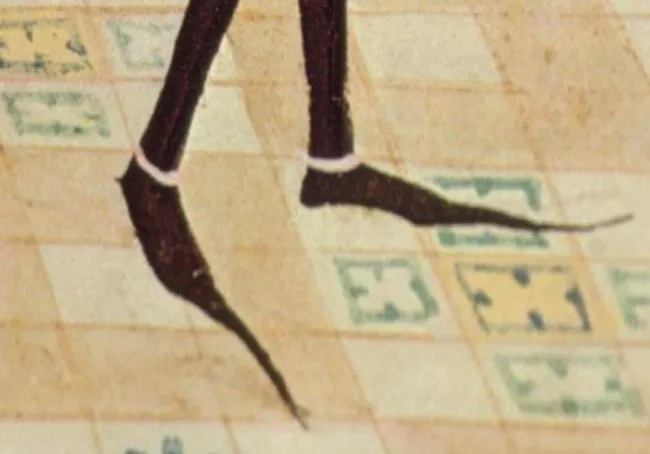 Not only is it a strange-looking shoe, but it is also worn by attaching chains from the toes to the knee. It was designed that way so that the leg can fit in properly and to allow the wearer to walk well. One strange fact is, the longer the shoe, the higher the wearer's social status. The boots were deemed vain and risky shoes by religious leaders and conservatives alike. 
Codpieces
If you ever needed to see how men showed their patriarchal tendencies, then this fashion item probably should top the list. Now look at the scene where a man wears a clothing piece, and then above all things, he decided to emphasize his sexual organs. If this isn't some crazy stunt, well, we don't know what it is. It is just the height of male egotistical exuberance.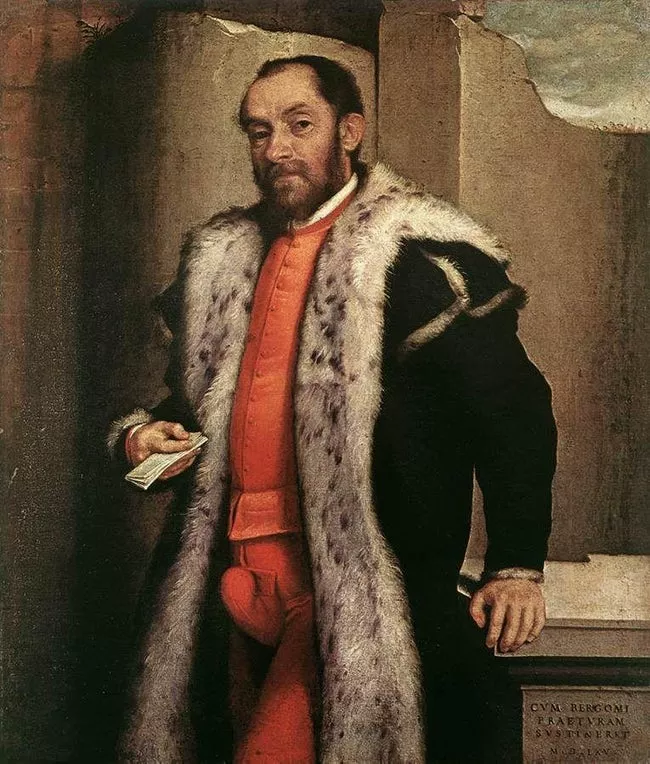 It was made with padded fabric that is stuffed to that region to lift the organ and make them pronounced, hence calling for the praise of their organs. This idea didn't go without receiving criticisms that pointed out the hypocrisy behind showing off the organ that they dared not mention in public. The fashion trend later became obsolete. 
Ridiculous Crazy Hats
It is not unusual to see hats these days with some funny looks. If you pay attention to premieres, awards night and the likes, you would be entertained with hats that sometimes take your breath away. So, if caps were used to make a fashion statement in the past, well, we don't see anything wrong with that.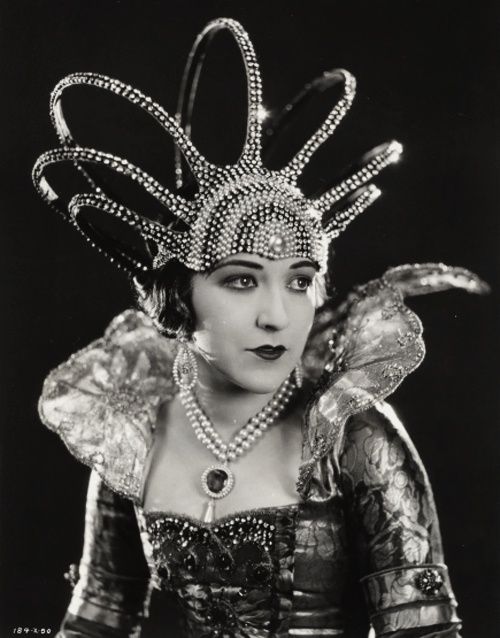 However, in the ancient world, the bigger and flamboyant your hat was, the higher your social class, it was that easy. A look at this picture says a lot, apart from odd shape, the pearls used in lining up this hat is mind-boggling. It is a hat you'd say is making a statement. 
Breast Flatteners
At a point in history, there was a mad rush to have the hourglass shape which was accentuated in the Corset revolution. But that rush would later give way to another madness. This time, it is to look dapper like a boy. It was during the Roaring '20s, where the craze made the breasts appear like it is not there. Did you say flattening the breasts? Exactly!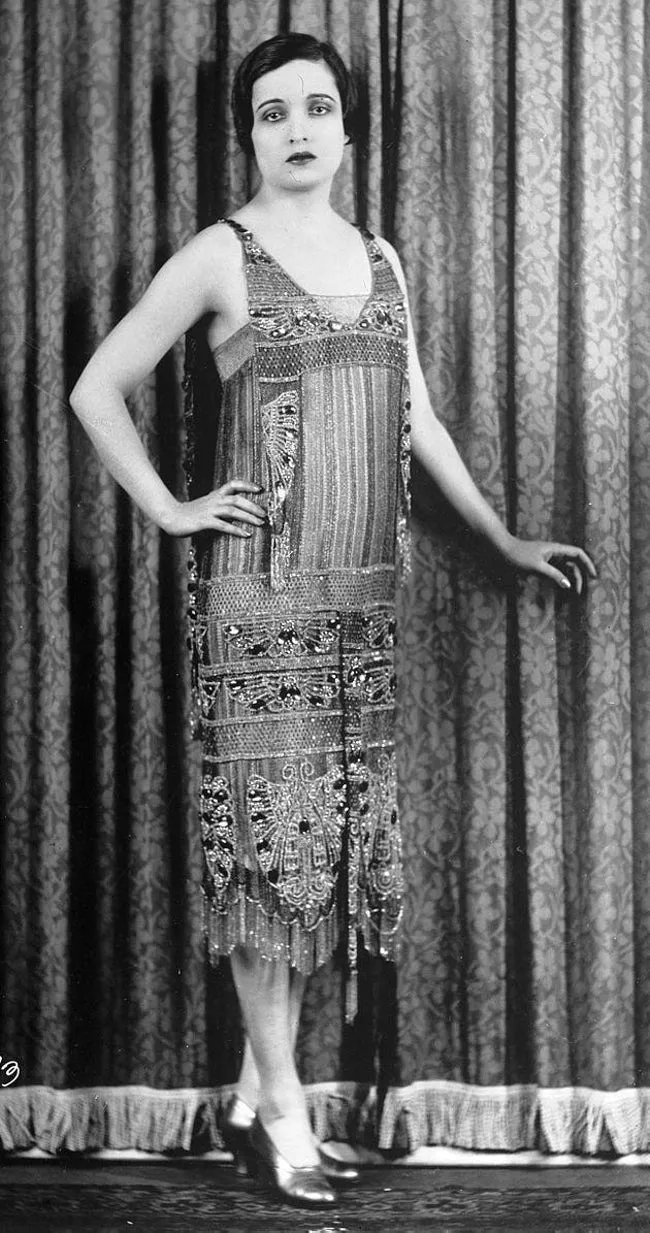 Famous Corsets makers noticed this sudden fashion uprising and decided to follow suit. They invented a garment that can be work over the head that compresses the breasts and at the same time gave the hourglass figure. Different clothes, designers also indulge themselves too.
Corsets
It is safe to say that the corset has been around for a while. In fact, it has been since the 5th century. It seems like every century has a knack for corsets, perhaps it could be as a result of the craze for the hourglass figure from women. Hence, it is a recurring fashion trend. Corsets also have undergone some evolution from the use of tight-fitting fabrics to wood to whale ones to steel.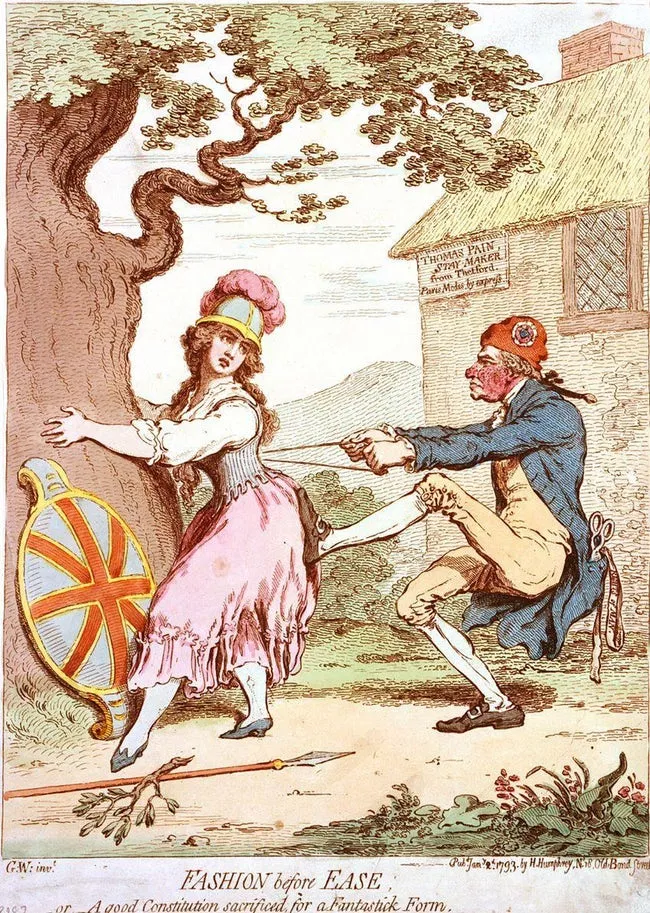 Contrary to popular opinion that corsets cause some life-threatening illnesses, corsets indeed can cause organs to shift and cause indigestion on some occasions, but that is just that. The rumors that corsets cause crushing of the liver were discarded by Valerie Steele, a curator at the Fashion Institute of Technology. The stories may have made modern people throw the idea out of their fashion wardrobe. But the truth is, the corset would still survive.
Bombasts
If you have stumbled upon an old picture say from the 16th century that depicts sleeves looking extraordinarily large, then you would have encountered one of the oppressive fashion trends back then. The sleeves look puffed up because they are stuffed with wool, cotton and surprise surprise, sawdust too.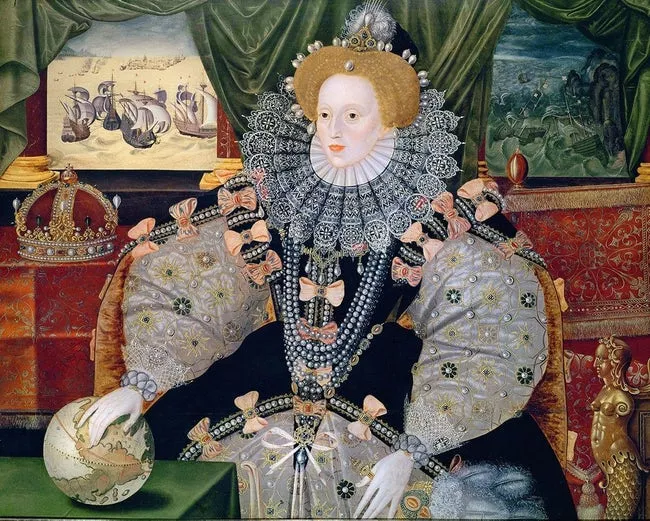 This fashion trend is not only particular to the men, but the women also follow the pattern. But it is more dominant with the men as they also tend to accentuate their muscles, give a delusion of their stomach as been full. They didn't even stop at the upper body; they also stuff up their calves to show they are more muscular than they initially are. 
Bustles
When ladies dressed themselves up in a way that showed a puffed up behind, people thought they were crazy, especially when people discovered that it was straws that were used to puff them up. Well, it later became a fashion trend in the 1870s with modifications to the earlier forms that were just fabrics draped at the back of the dress.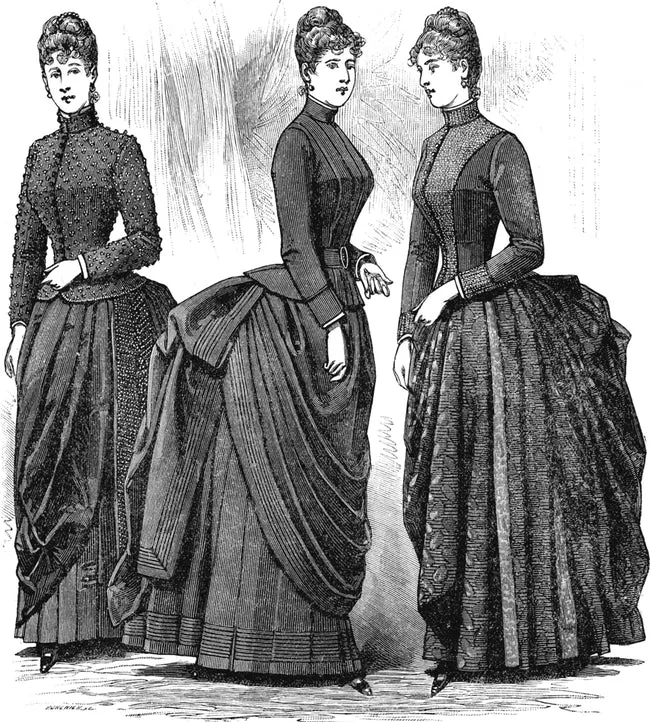 Not everybody would be in support of the trend as expected. In fact, at a point, it was regarded as ridiculous. It received no less attention from columns in the newspaper. One of the articles written by Laura Searing in 1868, described the agony faced by ladies who wear them. She described it as an act of Spartan courage to put the clothes on. She also threw in a few shades, saying,
"you would not wonder that she has not an idea left in her head after her daily display is over." 
Bloomer Suits
The bloomer suits were made up of a vest on a long skirt that covers underneath trousers. It is a dress that was spearheaded by Amelia Bloom, an editor and a champion of temperance. She and activist Elizabeth Miller used the Lily Newspaper to propagate their new fashion item. Due to their popularity, the dress ignited an unprecedented sensation.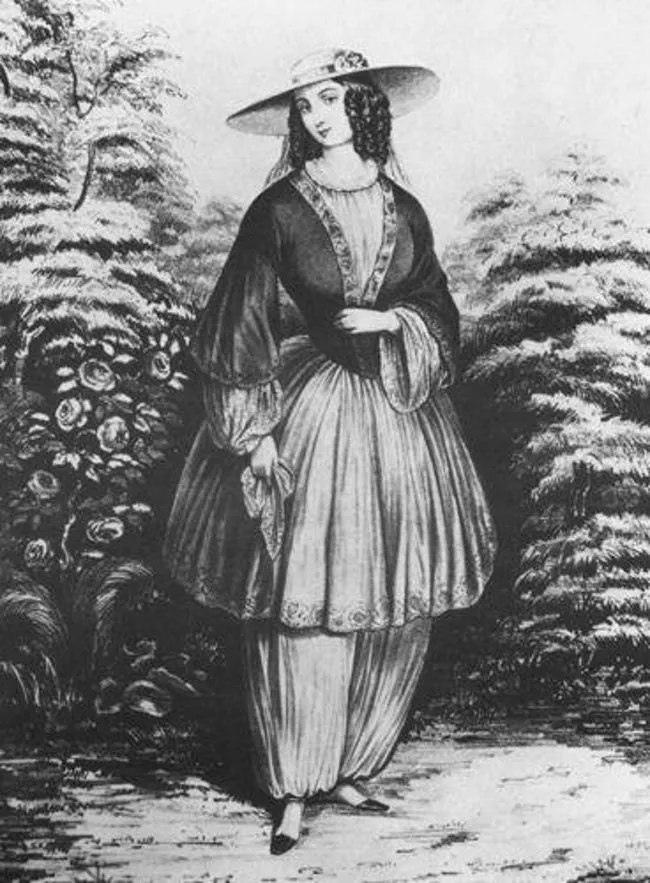 So Bloom was able to win a lot of women to join the trend. It suffices to say these "bloomers" also faced their share of criticisms. It was accompanied by constant harassment by the public who view the dressing as dishonorable as they think the dress was too revealing, hence, reducing the supposed plight of a woman. This fashion trend would later become even more widespread before it left the scene. 
Muslin Dresses
The Muslin dress had one disadvantage, you can't wear it during winter as the clothes layers were too thin to absorb cold. There would practically be no protection against cold. This dress was made to go viral by Marie Antoinette. The Muslin dress showcased the period where girls were able to show off their skin in the French court.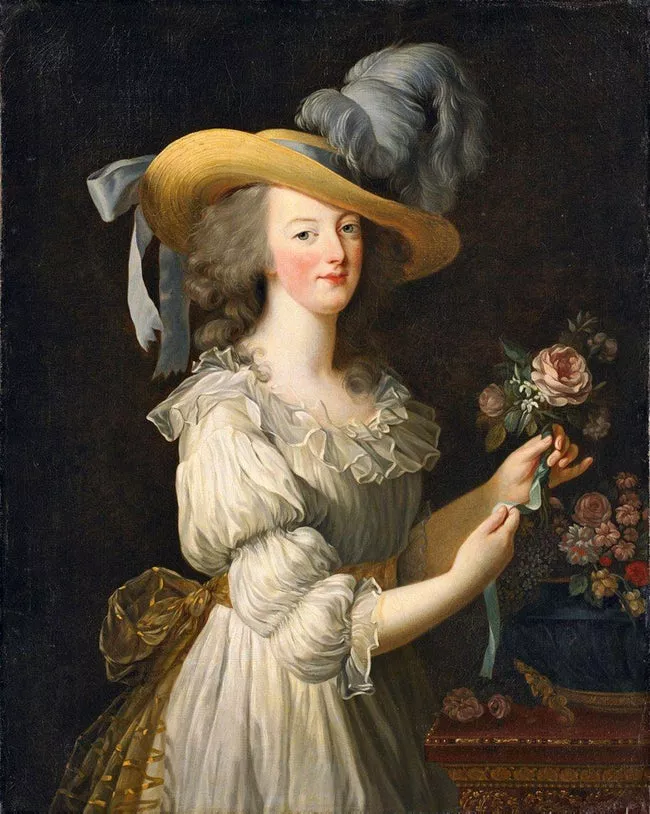 Rumors that were peddled around at the time was that some women used water to wet the dresses to allow their full-body figure to be on display as they walk around. It wasn't even only water they used, and they also made the dress wet by immersing the dress in perfumes. As a result of this, they were exposed to the harsh elements of the weather. Some of these women died of what they tagged "muslin" disease.
Bliauts
The standout feature of a bliaut is the long sleeves. The sleeves are long but almost unbridled. One isn't exactly sure where the name came from, but legend has it that the word has some deep German origin even though it is a French word. Most of the Bliauts were made from wool, but silk is usually more preferred.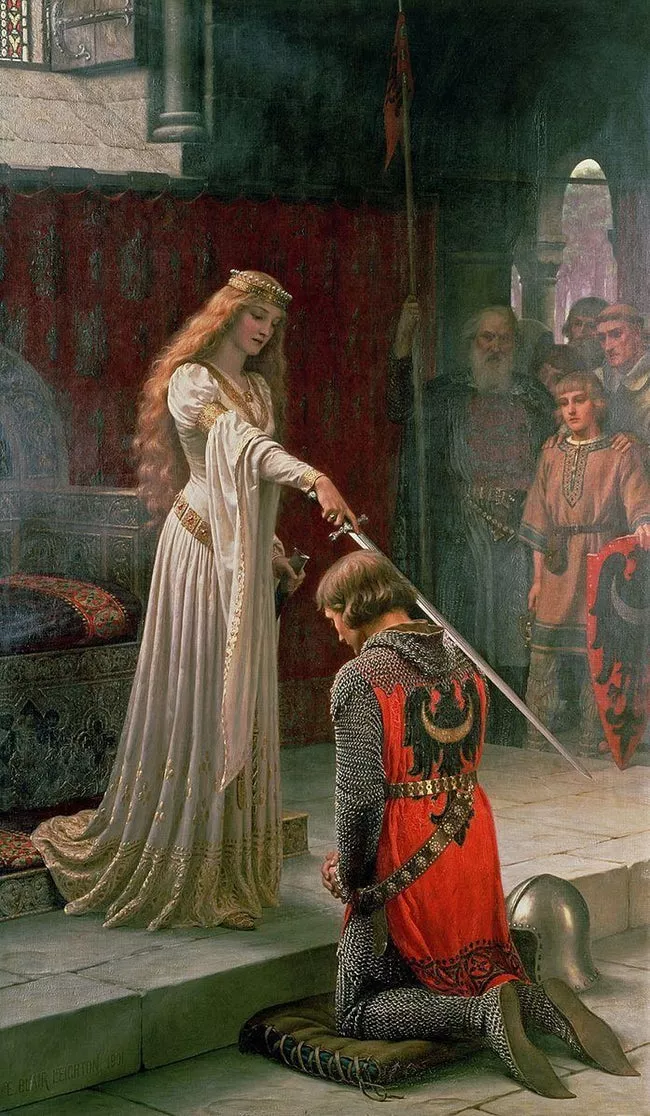 No one can say in particular that the bliauts originated from somewhere. Even though it has German roots, but we wouldn't know for sure the origin of the fashion idea. We can only speculate to and fro. However, there are reasons to believe that it was brought to mainstream Europe during the crusades. 
Male Corsets
If you think that it is only women that wear corsets, then think again while the essence of women wearing corsets is to get the hourglass shape. You would think men would also want that, but for what? The Victorian men had other reasons that are not far away from the ladies' goal, surprise surprise.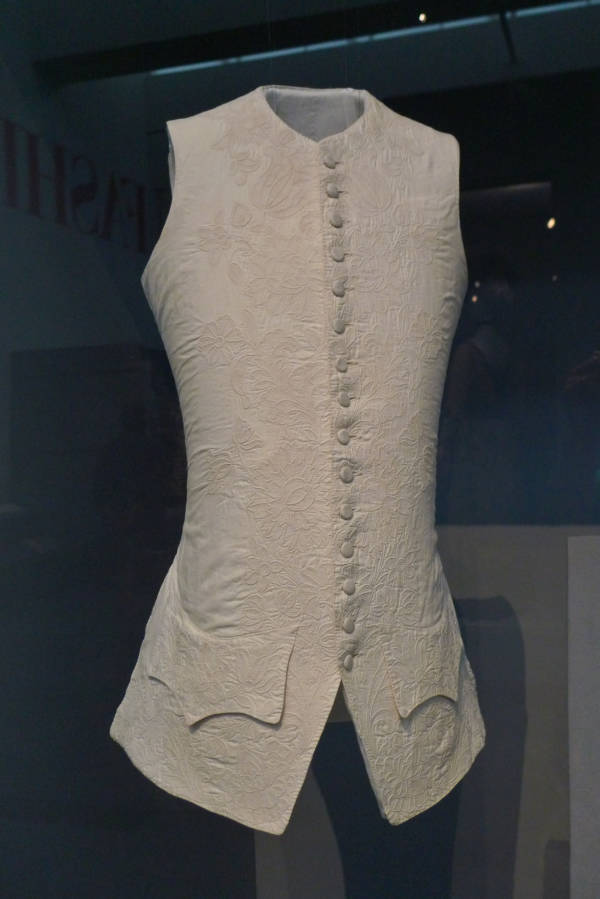 One reason the men gave then was that they wanted a narrower waist. One may ask the reason behind the sudden obsession with a slimmer waistline, not that it adds to sex appeal, so why? People saw the idea as hilarious. However, as time went by, they shifted attention to broad shoulders, robust chest, and the muscular looks.  Now, you would think these are ideal for a man than a narrower waist? 
Eye Miniatures
The eye miniatures can be traced back to the affair that happened between Maria Fitzherbert and King George IV of England. As is typical with royalty's infidelity, this one remained a secret. And as a sign of their love, they decided to make portraits of their eyes on jewelry they could wear.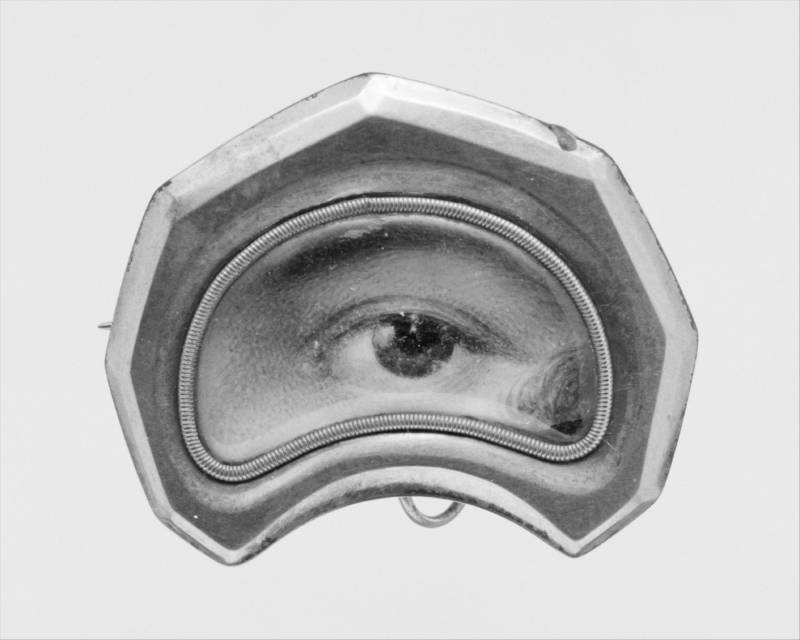 This gesture soon became a common trend among the elites back then in the late 1700s and early 1800s. It became a piece that can only be owned by the wealthy ones. Some of them cared less about the origin of the fashion piece as long as it was trendy amongst their fellow royalties. 
Stilt Walkers
If you felt the chopines were outrageous, imagine walking on sticks as a form of fashion. Well, this was what exactly happened in the 19th century to the residents of Landes, France. The idea was initially conceived by shepherds to guide as they walk in bushy paths and also be able to see how their sheep were faring.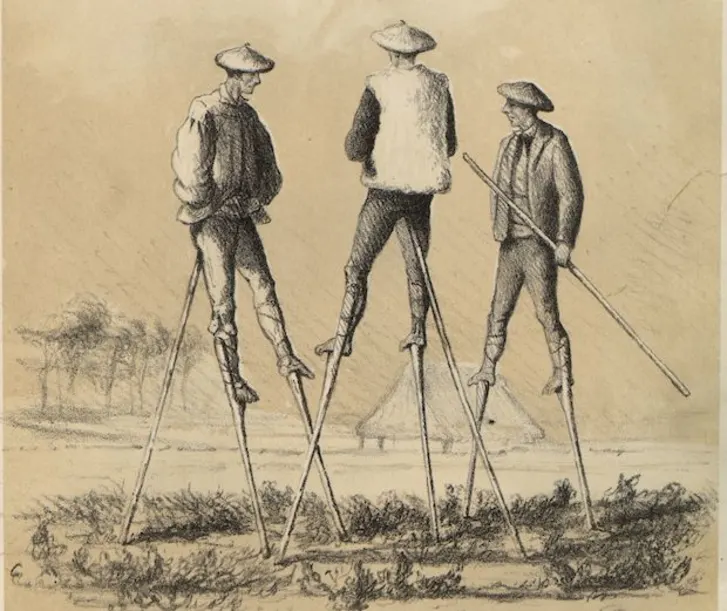 In 1891, an article in Scientific American, quoted here, described the stilts: "The stilts are pieces of wood about five feet in length, provided with a shoulder and strap to support the foot. The upper part of the wood is flattened and rests against the leg, where a strong strap holds it. The lower part, which rests upon the earth, is enlarged and is sometimes strengthened with a sheep's bone."
Scented Cones
Before perfumes and your favorite deodorants were produced, the ancient Egyptians found a way to smell nice. Do you think they got the tag "first civilized nation" for the fun of it? The cones were made of scented wax and were worn on their heads. These were their fresheners. The Egyptians use the cones for occasions like an indoor banquet.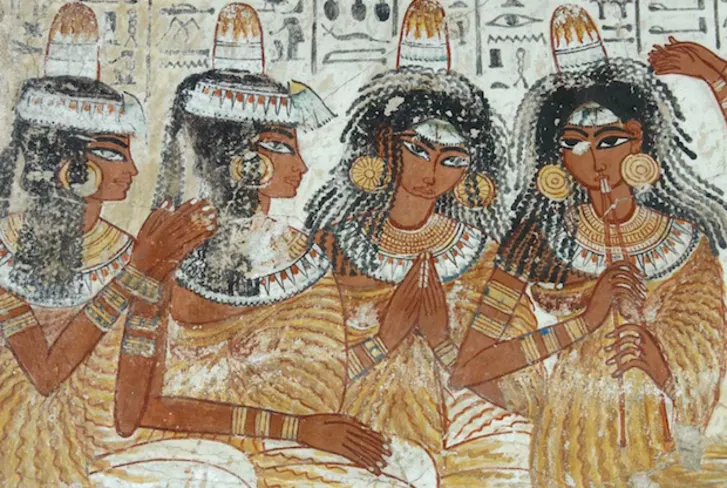 In places where the temperature was high, the cones melted to release fresh fragrance into the atmosphere. The high-class ones in society wore these cones. There have been shreds of evidence that prove that the cones, as shown in the picture, might not be cones but rather wigs. We cannot entirely say this is true. 
Bald Like an Egyptian
No hair! No hair! No, this is not the title of a song. It was a fashion statement in ancient Egypt. It is no news that the early Egyptians were obsessed with cleanliness. They were so skeptical of their hairs, making them scrap hairs from every part that grows it. They believed that strands had a way of increasing the heat of their bodies.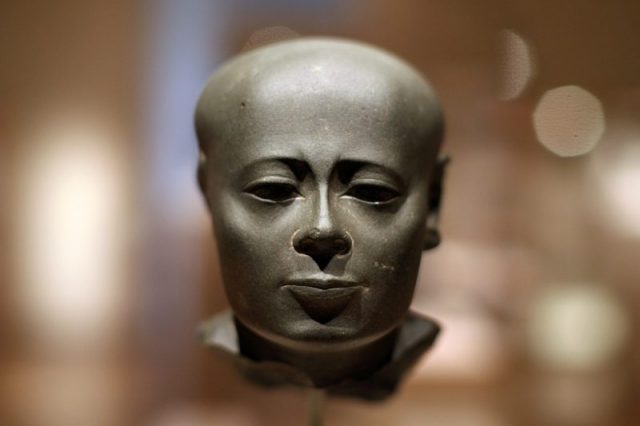 So it was a statement to make the head bald to reduce the heat. Remember they are close to the desert that could be a factor. Nobody exempts himself/herself from that practice, men, women, and children all had their hairs scraped off. 
Bullet Bra
From the name you probably would have an idea of how the brassiere would look. This brassiere was a fashion item back in the 1940s, a time when the war was tearing through countries, each finding a way to reduce the other to nothing. The bullet bra was invented at this time.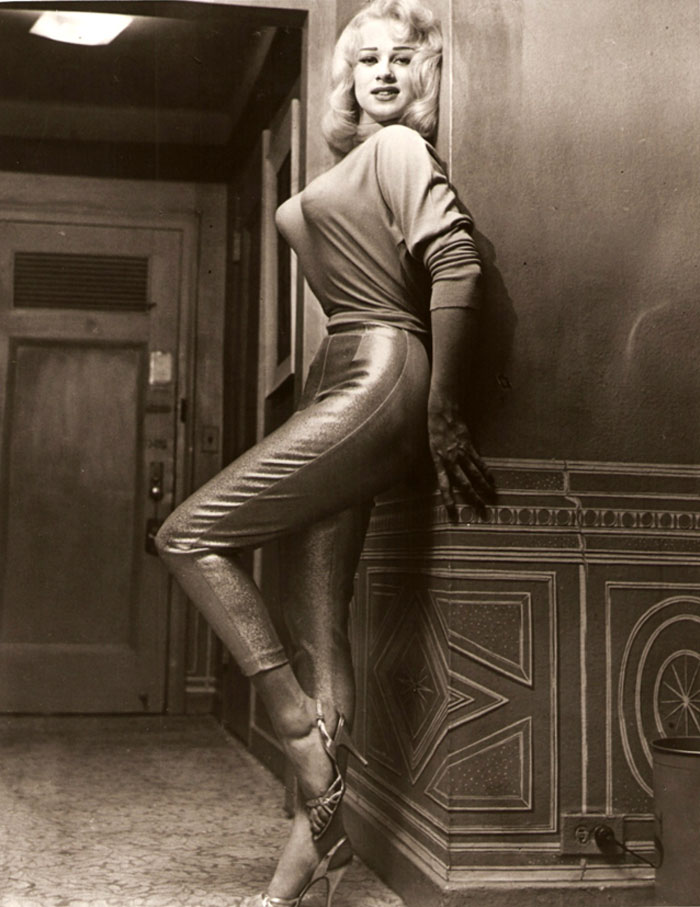 It is not difficult to attribute the name of the bra to the war. Funny how war terms found a way to underwear fashion. Crazy much? Another name was given to the bra, torpedo bra, you can imagine. It is safe to say that the designer had in mind to protect the bosoms that would feed unborn children, was he being conservative? Perhaps! 
Nylon Riots
During World War II, a lot of things were challenging to get, and that included nylon. So there was no nylon to use as leggings, which people love to wear then. The scarcity of cloths made ladies use paints to draw a semblance to stockings on their legs. Others resorted to the use of lotions, stick cakes, and creams on their legs to give the illusion of nylons.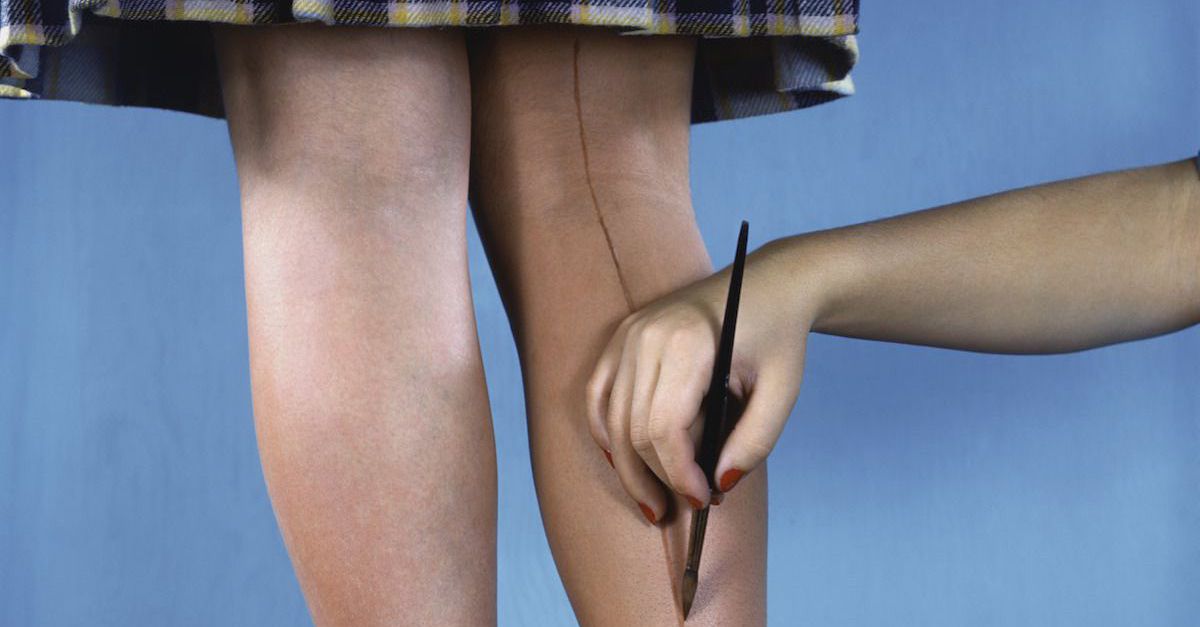 So when the nylons returned after the war was over in 1945, the riots that ensued was quite phenomenal. The demand for nylon was more than the supply; hence, prices for the material increased geometrically. Consequently, there was an upsurge in who gets nylon to use as fabric for their clothing, and only a few in the society could afford a pair of nylon material for $20 on the black market after the war.
Slash Sleeves
This fashion statement was brought to bear to show how much jewelry somebody had. The cloth is worn to allow one side of the clothes they were putting on to be exposed. By so doing, they were permitted to showcase the amount of jewelry they have gathered over time.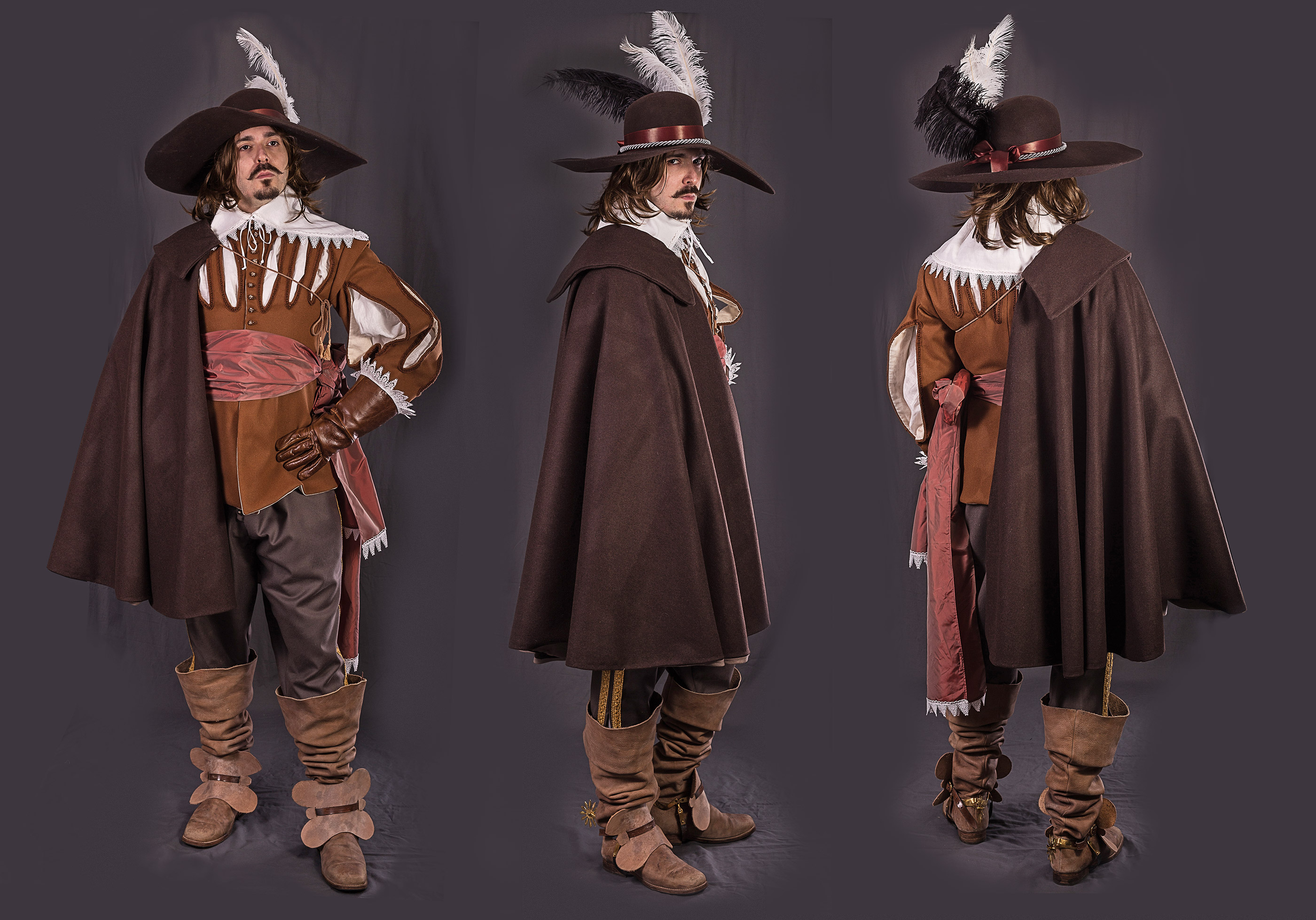 There was no equality as to who wears the clothing. And this led to some people calling themselves the Puritans to put an end to it. They found it oppressing for some people to be able to afford while others cannot. To this effect, a law was put in place to discourage people from purchasing. 
Short Tunics
When men wear tight-fitting clothes, it makes the sexual organs a bit revealing, coupled with the fact that people do not want men who dress like that around them. This as the case of men in England in the late Middle age. Imagine men wearing short tunics with leggings underneath, that was the fashion then.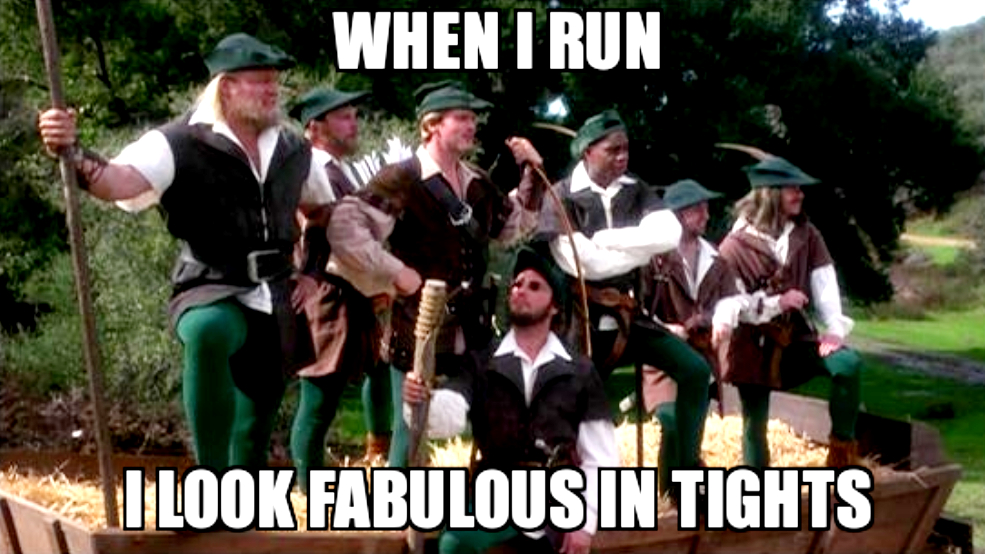 In 1463, having had enough of the tantrums, a law was passed that forbids just anyone to wear the tunics. It explicitly stated that the only people permitted to wear the tunics were the men who are considered noble. There was a clause; however, they must wear the tunics that show their buttocks. Now let this sink in! 
Frilly Caps
In today's world, this might be called a bonnet. Well, if you did not read your history books, you might join them in doing the same. However, these are called frilly caps, and they have been since time immemorial, in fact, if you choose to call them revolution caps, you would not be wrong.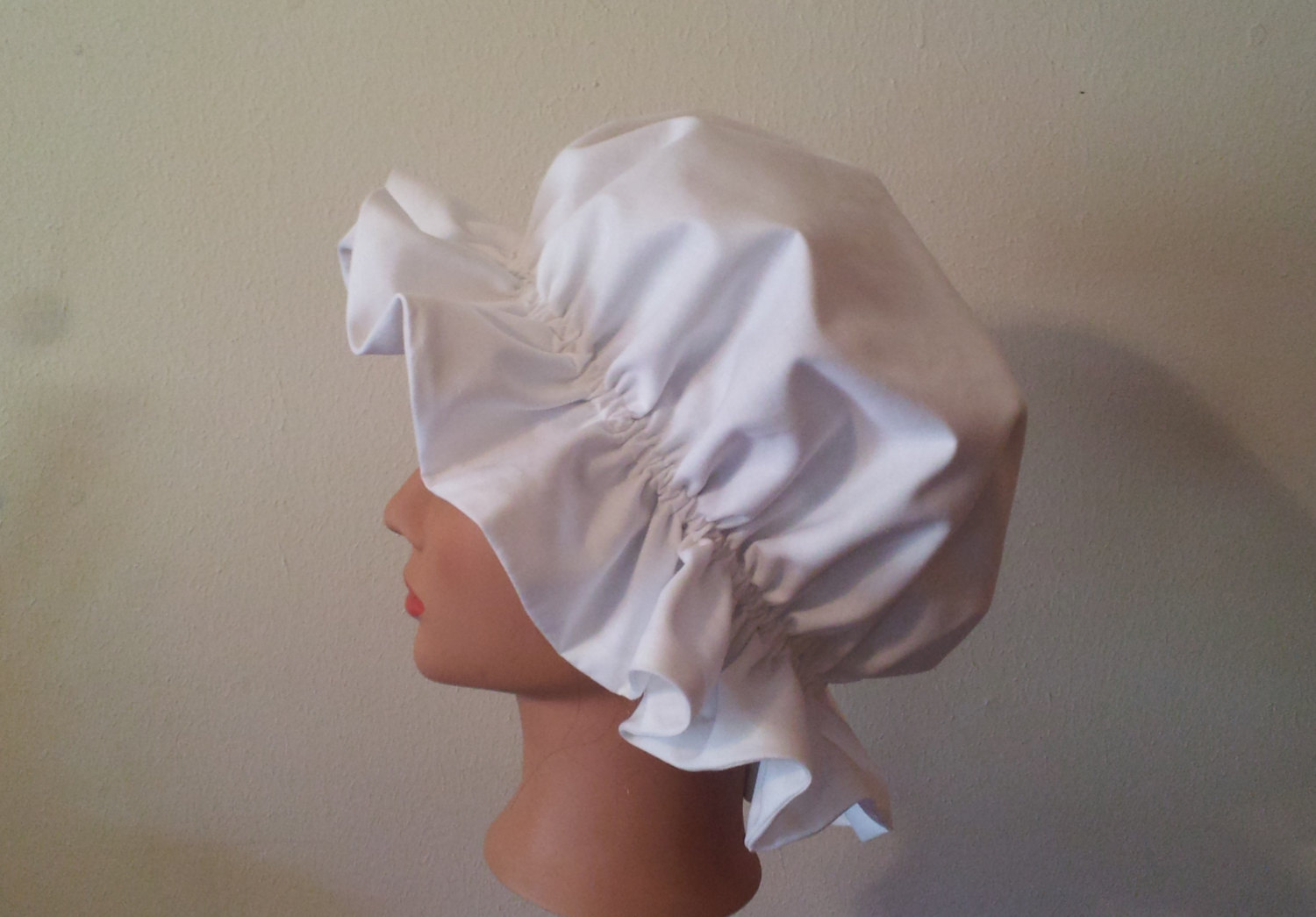 Maids used these caps in the French Revolution. They were also called "mob caps." The name stick because the working class still had them on when they went protesting on the streets about how they were being treated.
Kabkabs shoes
If you were wondering what Kabkabs means, we were in your shoes too before we found out that the name was gotten from the sound the shoes made. Popular among Lebanese and Middle East women in the 14th century all through to the 17th century. These shoes were initially designed to prevent one from getting muddied up.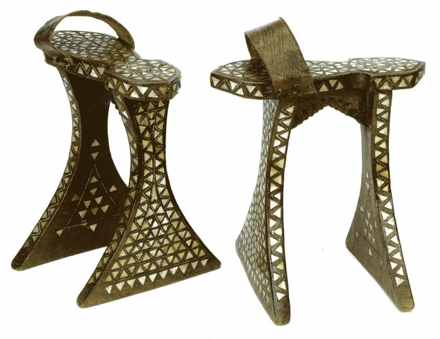 Before you could say jack, it was already hijacked by the affluent ones who used the shoes to flaunt their wealth. The boots were then laced with pearls, and you could see them worn by noblewomen in social gatherings. They were also called "nalins." One shocking fact about these shoes is, they could be as high as two feet, especially if young brides wear them. You can bet that the discomfort would be excruciating.
Birchbark Shoe
These shoes were made from the bark of birch trees. They were intended to be worn to protect the real leather shoes against snow, mud, and rain. In the 20th century, women found succor in these shoes and were seen to wear them to occasions.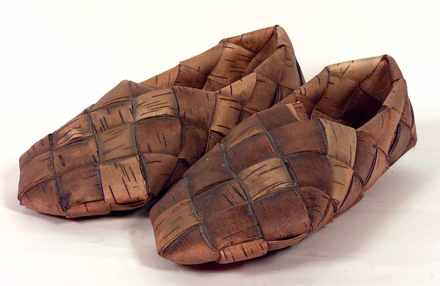 There was something, however, about these birch bark shoes, and it is, they do not last more than a week before they are worn out, hence the need always to make new ones every time. The shoes also had different versions specific to countries like Norway, Russia, Sweden, and other Scandinavian countries. 
Padukas
They were known as the oldest footwear in India. This shoe has witnessed generations. Made from wood, silver, metal, and ivory, they were more than soles. With a knoblike on the bottom of the shoe in which the toe can be affixed, these shoes were unique.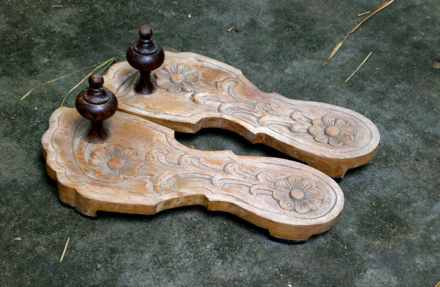 Some of these shoes were made to look like a spike; they were the joy of masochists who use them for their sexual arousal back in the day. These spiked Padu