Royal Staff Speaks On Prince Harry and Meghan Markle
There are two famous families that the world just can't get enough of. Who are they? The Kardashians and the British royals, of course! There is an avid interest in the royal family because they are almost one step above Hollywood celebrities. What's more, is that once Meghan Markle married Prince Harry last year, people became even more fascinated because now there's an American in the royal family! However, not everything has been flowers and daisies for the couple, even with the arrival of their new baby. Let's find out the most important 2019 news about the Duke and Duchess of Sussex...
THE NEWLYWEDS
As soon as they announced their engagement back in 2017, Prince Harry and Meghan Markle became the "it" couple in the world of royalty. It's not just because one of the heirs to the throne was finally getting hitched. It's also due to the fact that Meghan's addition to the family means that an American has finally joined the Mountbatten-Windsors. Although the chances of them actually inheriting the crown are low, they're still a major development and source of interest for many people.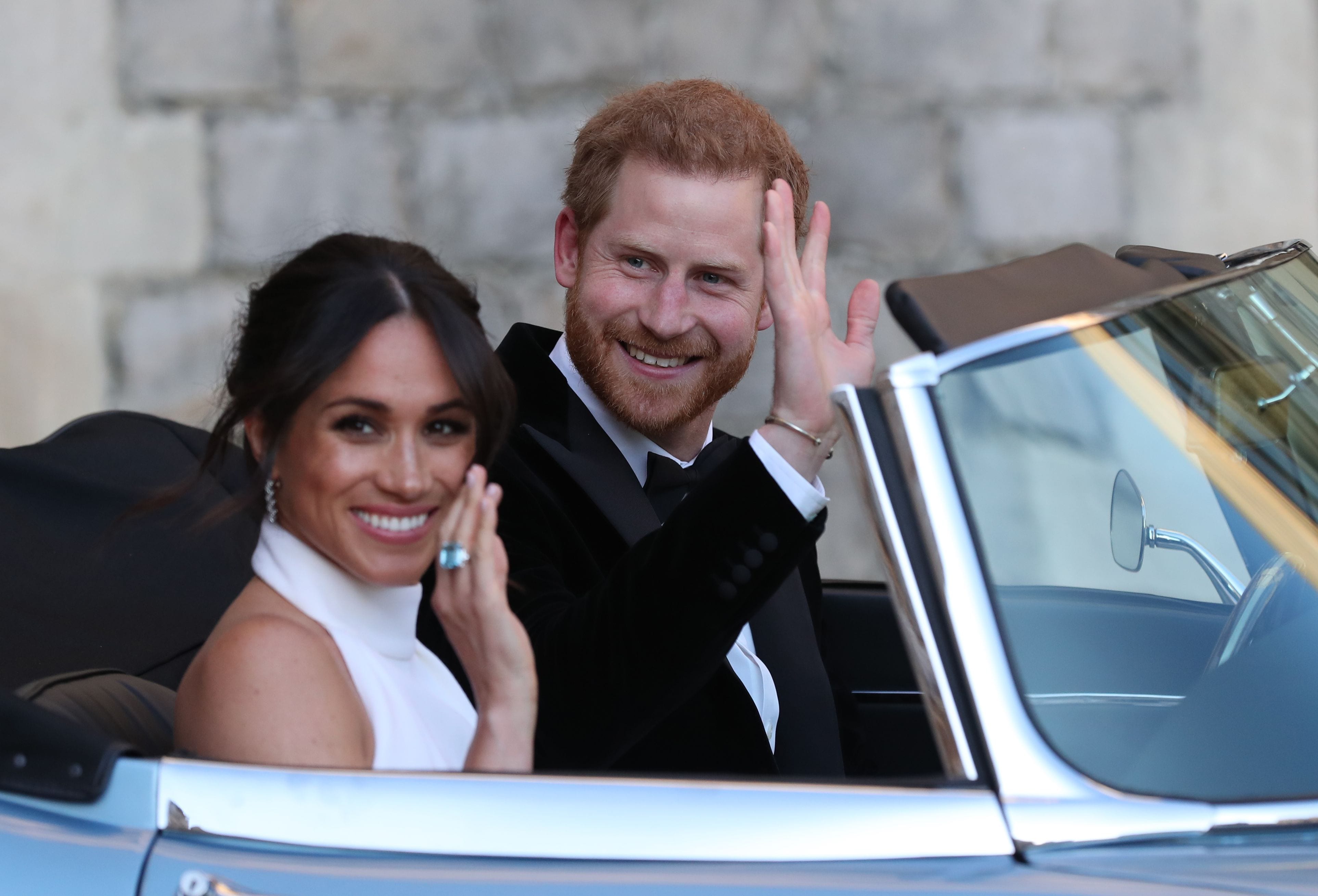 The former actress is fully cemented as a member of their family, and everything she does is recorded by the media as well as royal fans. From everything she wears to breaking protocol, there is always something happening with the Duchess of Sussex. How much of it is actually true? Not many people know the truth, but luckily, there are several palace insiders that can provide a bit more information regarding the most famous couple in Britain.
QUICK ROMANCE
In 2016, there were many rumors about the Hollywood actress dating the Prince, and the public went crazy with the news. Prince Harry had been known for his partying and scandals, as well as dating several women. He was not just the coveted bachelor of the Royal Family, but a playboy himself. Therefore, any sign that he might be looking to settle down was huge in the media. Meanwhile, everyone wanted to know if Harry had finally found "the one".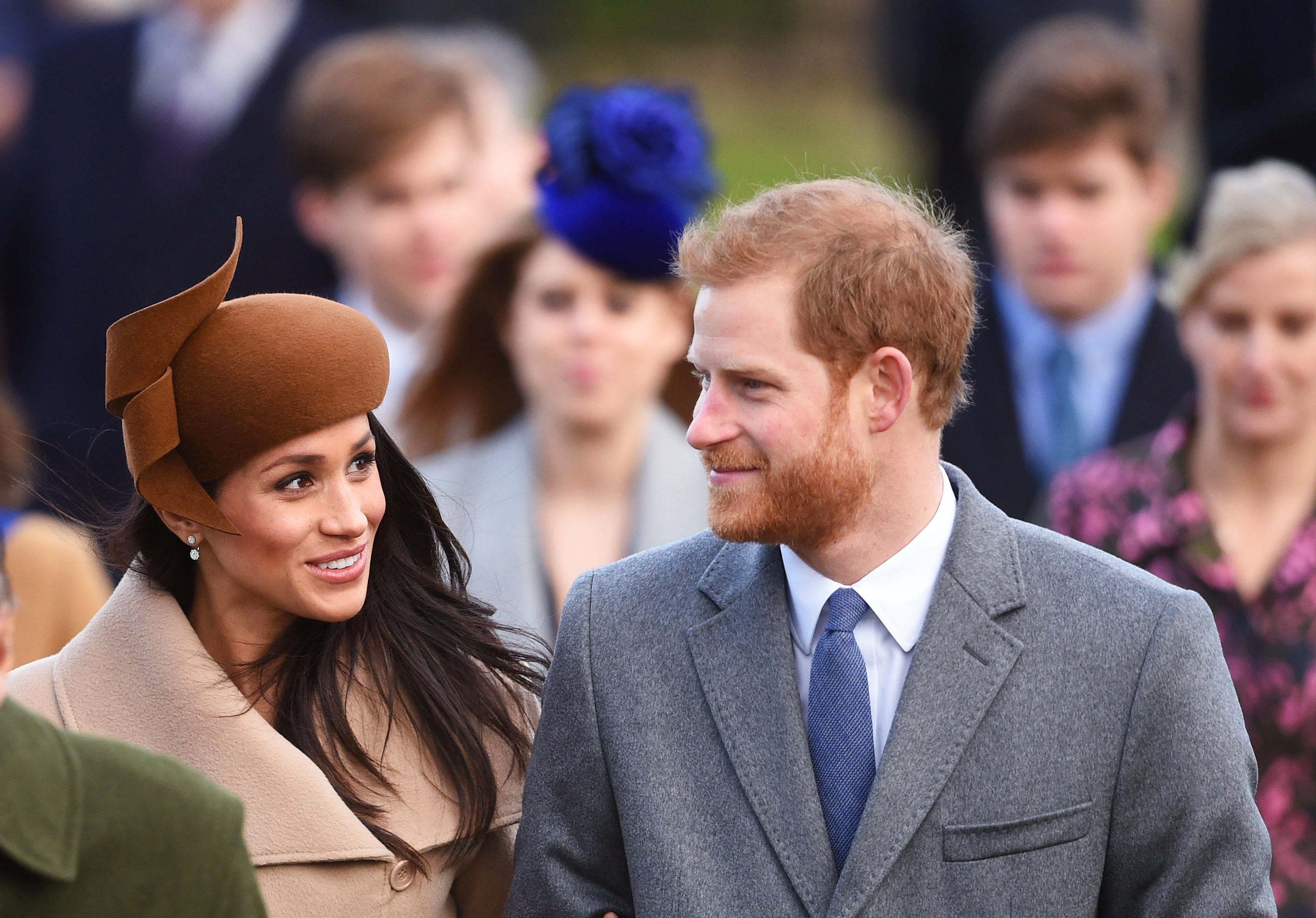 One of the first reports was by The Sunday Express on October 31st, 2016, when Meghan was still a main lead in the television program 'Suits'. The source even said that the prince was "happier than he's been for many years", and "there's definitely chemistry between them". People swarmed Markle's Instagram and other social media to find clues regarding the relationship. Around a year later, they announced their engagement, and the world would get see an American joining the British Royal family.
EARNING THE ROYAL APPROVAL
While Prince William, the second-in-line to the throne, got married to someone outside the nobility, Prince Harry was choosing someone that most royal members might not approve of, not only because she was common but a Hollywood celebrity. Additionally, any person in the family needs to have the approval of Queen Elizabeth II before marrying their partners. Many people wondered what the Queen would think about the former actress.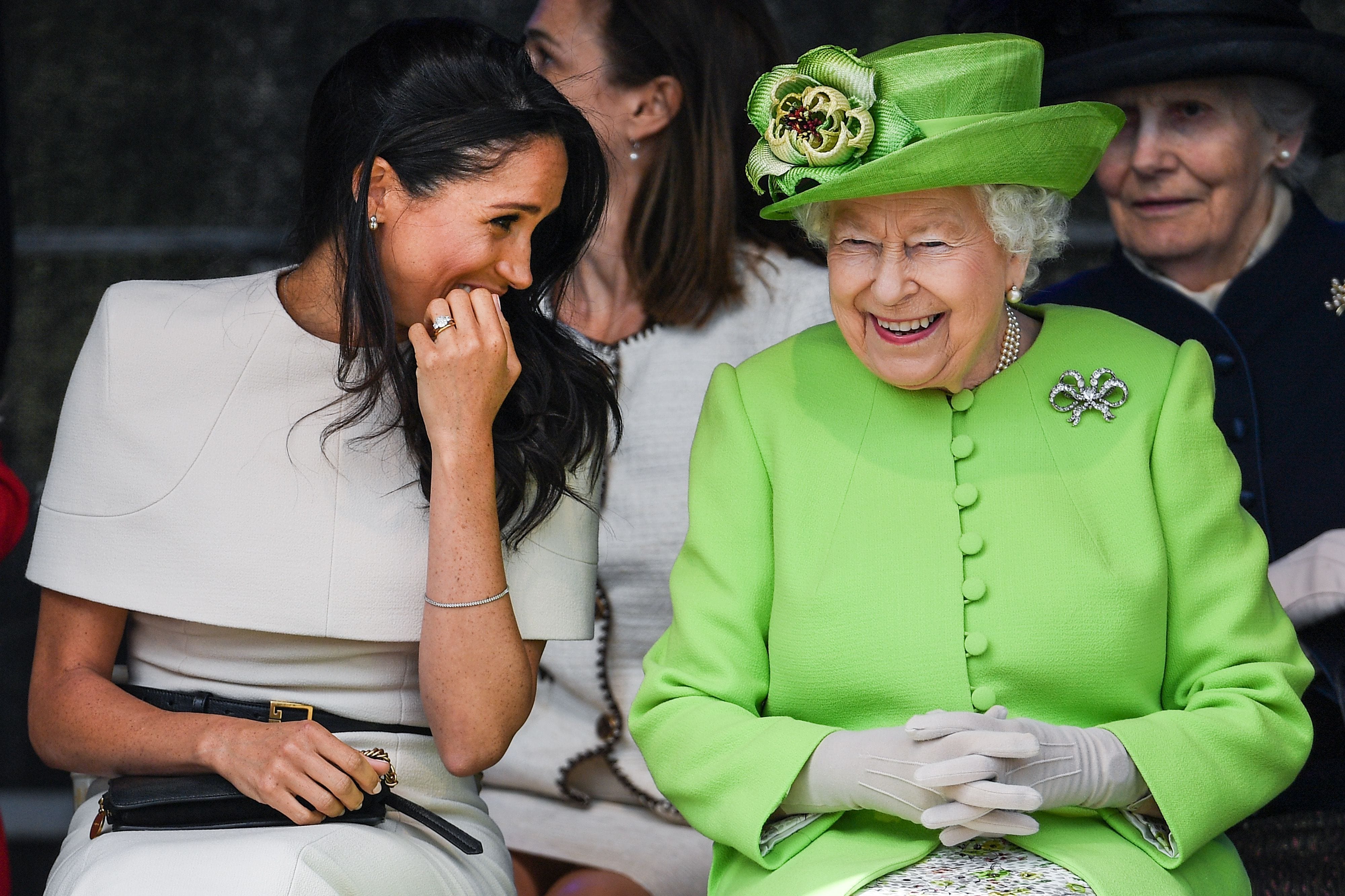 Luckily, the monarch made sure that everyone knew that Prince Harry was free to marry the American as she was invited to their Christmas holiday. Regardless, as more time passed, some questions regarding Meghan surfaced. Interestingly, there is actually a document that proved that Queen Elizabeth II gave her grandson permission to get married. It's a document called the Instrument of Consent, and it was signed under the Great Seal of the Realm.
IGNORING THE HATERS
Unfortunately, when some people have good news, others will appear to try to bring their happiness down. It's one of the sad things about life, and it happens to almost everyone in the world regardless of money or status. So, when Meghan was presented as soon-to-be part of the Royal family, many friends and perceived loved ones came forward with disparaging allegations as well as weird conspiracy theories about Prince Harry and Meghan's relationship.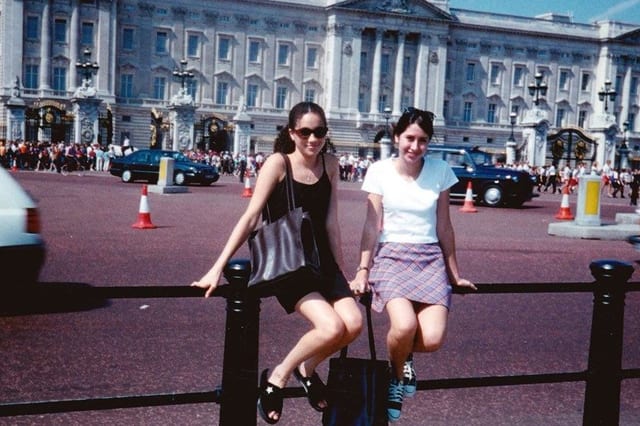 Although the love for the former actress was huge in the beginning, it soon waned. The stories traveled all over the world online, and one nasty rumor was that Markle had always wanted to be part of royalty. The story goes on to say that she planned the whole thing since she was little to somehow marry into the family. The negativism started happening somewhere around April 2018, especially after the release of Andrew Morton's biography 'A Hollywood Princess', which stated that the former actress was a big fan of Princess Diana.
THE WEDDING
As more similar stories came out regarding the actress, more people thought that many of them might be true. After all, she did leave her first husband and sent her wedding rings back in the mail. Therefore, they wondered of Meghan got into the relationship for the wrong reasons. Fame and money are fickle, but royalty is considered above that. Could she have tricked the prince into falling in love with her? Was she that evil? It seemed possible to many folks.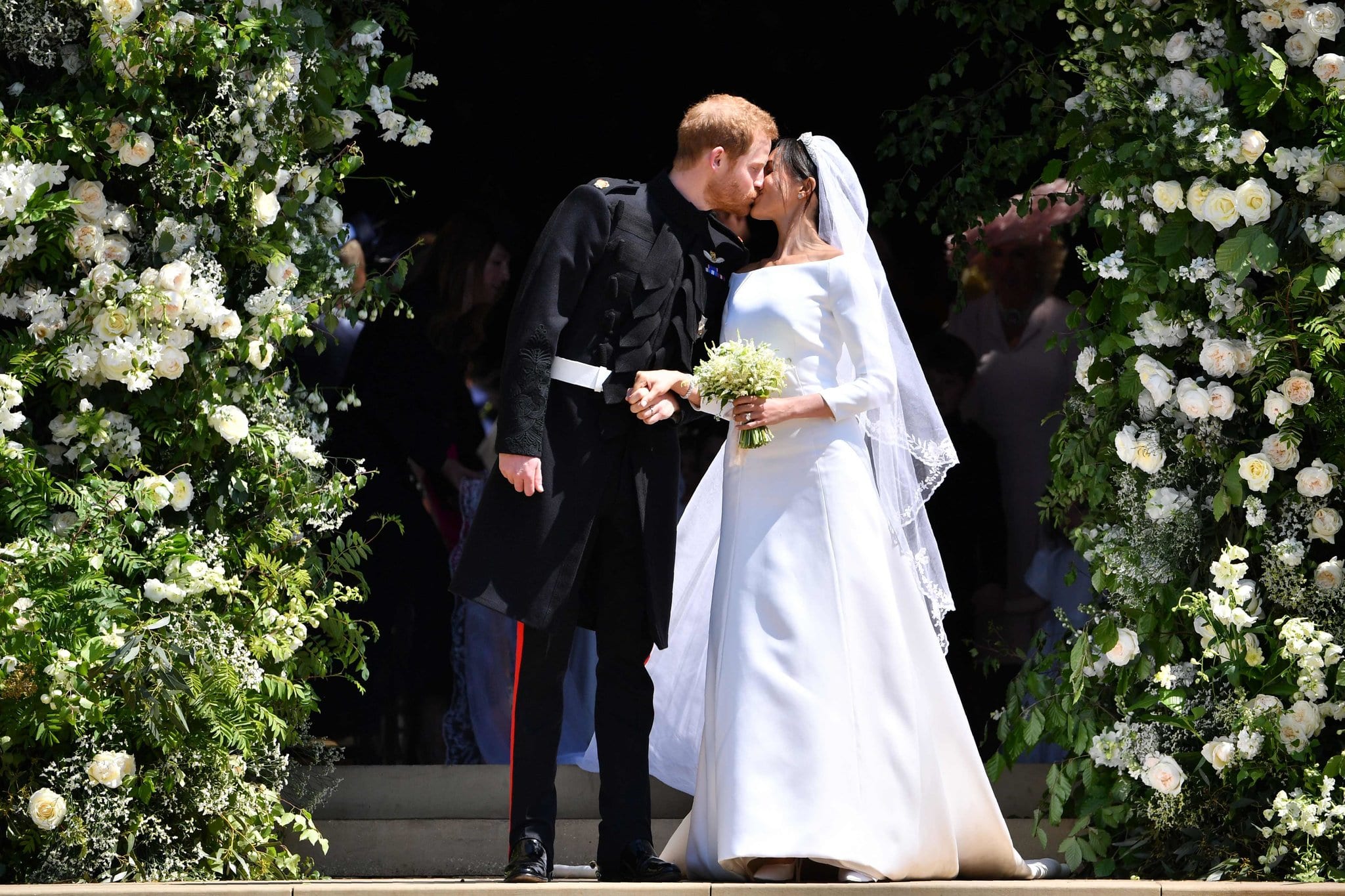 Luckily, it seems that the rumors did nothing to stop their plans from going forward, and millions of people gathered in front of their televisions and computers to watch Meghan join the family, becoming the Duchess of Sussex. After the wedding, those nasty stories started to fade because didn't think anyone would be capable of going that far to obtain the notoriety and social status. People became sure that she was just truly in love.
ALMOST LIKE BORN INTO ROYALTY
However, the wedding didn't stop the media frenzy surrounding the couple. In fact, thing got even worse for them. Everyone wanted to see how their honeymoon was going, and if Meghan was fitting in as well as adapting to all the Royal rules that she had to follow now. Some catty folks hoped that she would not do well in her new life. However, the former actress proved them all wrong. She was rocking a new title, and it seemed that she had been made for the prince.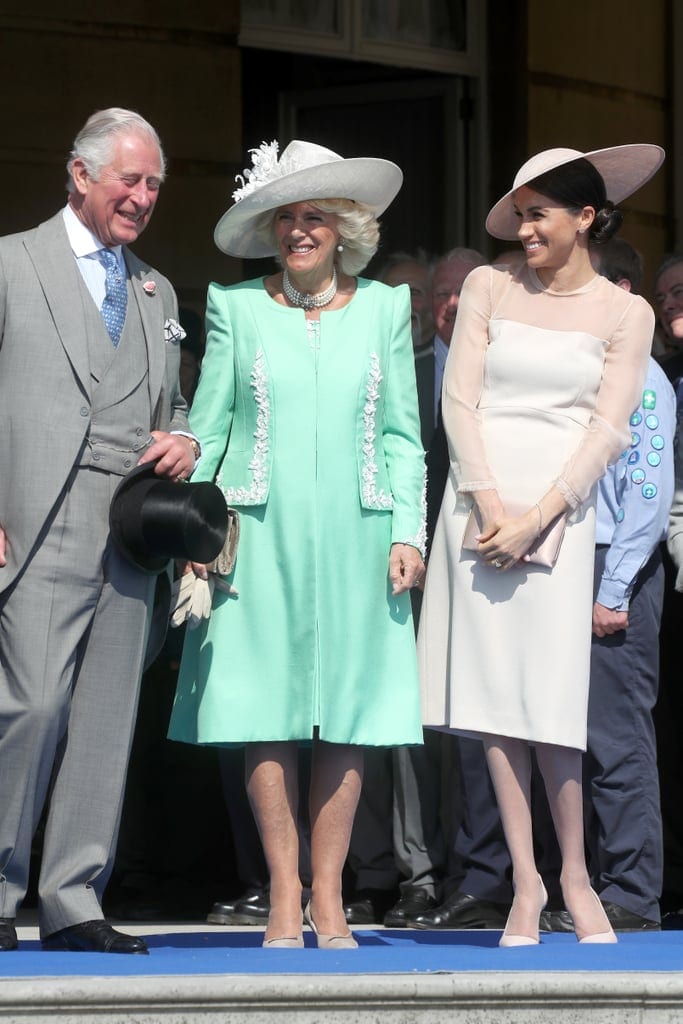 Meanwhile, the Duchess of Sussex was lucky because she had the luxury of a lot more privacy – although the media was on "baby-watch" – while Kate Middleton didn't have much of a choice. According to royal commentator Richard Fitzwilliams, Markle was freer than Middleton because her children would be seventh-in-line, and beyond, to the throne. The Duchess of Cambridge's children are direct heirs.
THE ROYAL TRENDS
Right away the Duchess of Sussex starting going to major events for the Royal Family, proving to the world she was in this for the long haul. No matter the number of negative comments online, she cemented her spot as part of Prince Harry's life and an important asset for royalty. As mentioned before, it was like she was made to become a member of the family.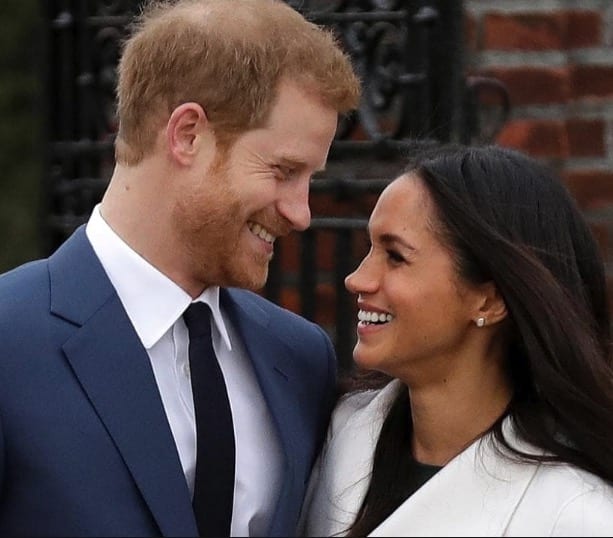 The simple way she brushed off the harsh critics against her might have also been due to her time in Hollywood, where celebrities have to deal with negative comments too. However, things were tougher for Markle as even her own family got on the bandwagon and started piling scandals on the mix. Soon enough, the wolves came around to take a bite out of the situation.
THE BROTHERS
For many years, Princes William and Harry have been the stars of the Royal Family. Before their marriages, they were considered the most eligible bachelors in the world, and everyone was passing attention. The reason is that their mother, Princess Diana, was beloved around the globe, and her passing affected millions of people because she was the "People's Princess". Since then, we have watched the princes grow up as best friends.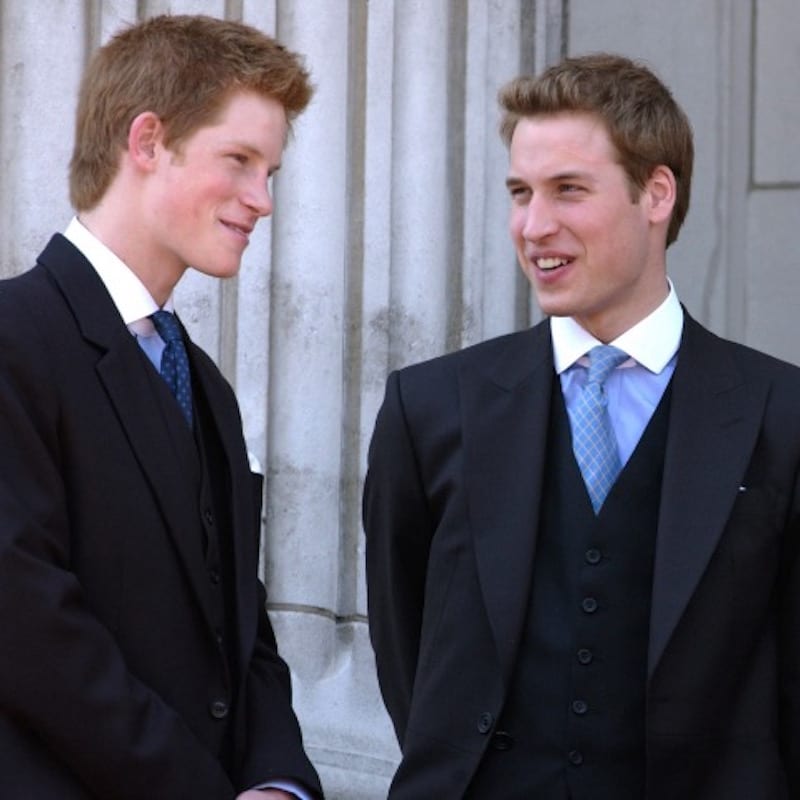 Also, everyone is waiting for Prince William's turn to take the throne, although it might be some time away still. The brothers have been so close for their entire lives that they even chose each other as best man for their respective wedding, which is not part of royal tradition. In fact, in royal ceremonies, there is no "best man" or "maid of honor", but they changed that. Harry stood for William and Kate's special day in 2011, and William was there for his brother in 2018.
COMPARED TO KATE MIDDLETON
It was only a matter of time before the vultures started comparing the couples. From their everyday activities to how they treated fans and family, the media was searching for anything that would get a great story. Therefore, they focused on the ladies, as women have been known to love a good rivalry. However, comparing Kate and Meghan was a great source of interest because they both married into royalty and seemed elegant in similar ways.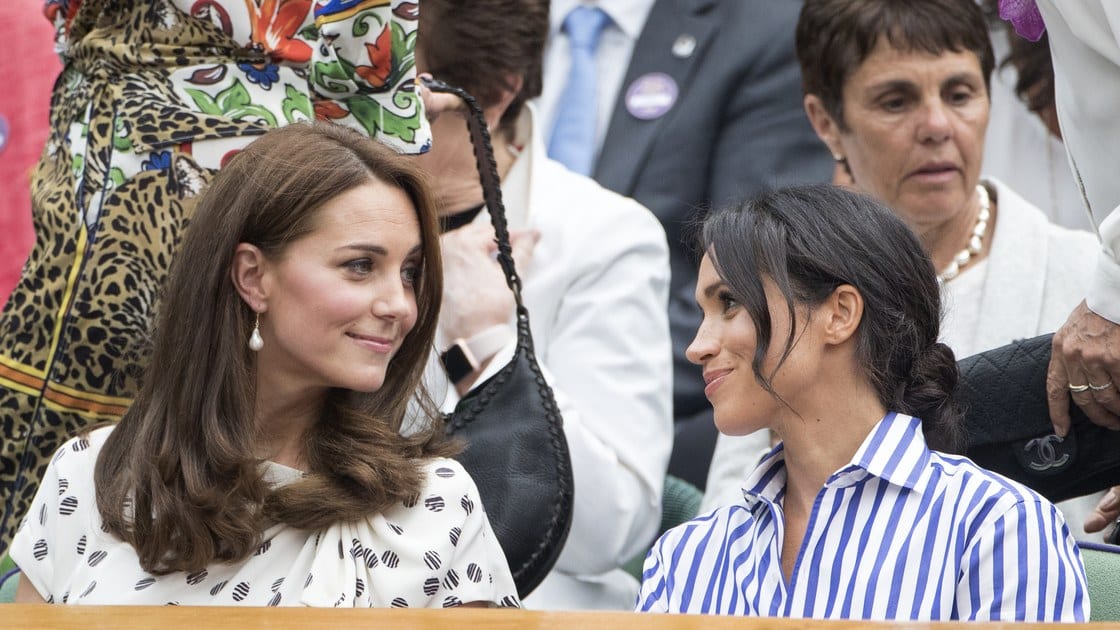 Meanwhile, they were also extremely different, and the rumors pinned against each other as if they were competing. The first links between them surfaced after Harry and Meghan announced their engagement, especially because the couple clearly showed a lot of PDA, against royal protocol. Soon enough, Meghan was deemed inappropriate in many ways, breaking rules here and there, and Kate was praised for her actions. Naturally, it later led to rumors about a feud between the sisters-in-law.
A FEUD BETWEEN IN-LAWS
As it's to be expected, these ladies are very different from each other. Kate is English-born; so, it seemed that she was much more prepared to enter the royal family than someone else. The American Meghan Markle grew up in a completely different way, and she also came from a mix-raced household. It's only natural that their differences were just as striking as their similarities. Their behaviors were different, and specialists, as well as body language experts, loved to discuss the subject.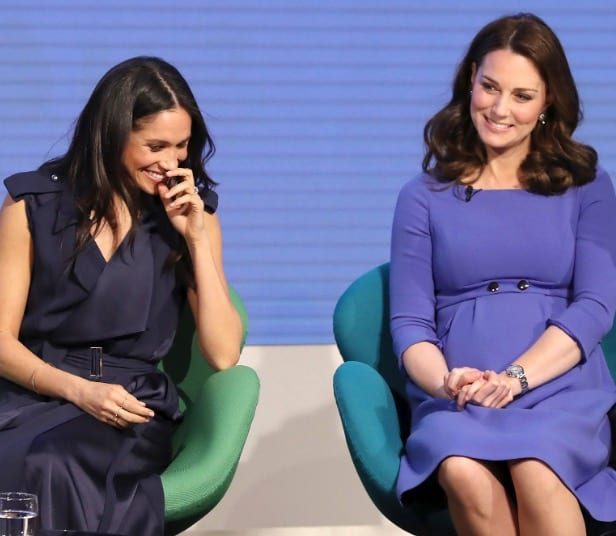 People wanted to know everything about the duchesses, including their relationships to the Queen, the most important member of the royal family. The public looked at each couple display of affection with a keen eye, and their fashion choices have always been a great topic for the media. Things escalated until rumors about a rift between the girls developed, especially after Meghan and Harry moved to Kensington Palace, becoming neighbors with William and Kate.
TRENDY FASHIONISTAS
Discussing the girls' fashion choices was the most normal and innocent comparison between them. After all, everyone always pays attention to what celebrities are wearing to formal events. However, since the royal protocol is strict, they wanted to know if Meghan would live up to them, considering the fact that as a Hollywood actress she was used to showing skin. Therefore, the public scrutinized her outfits in detail because Kate had a proven her grace and fashion style for many years.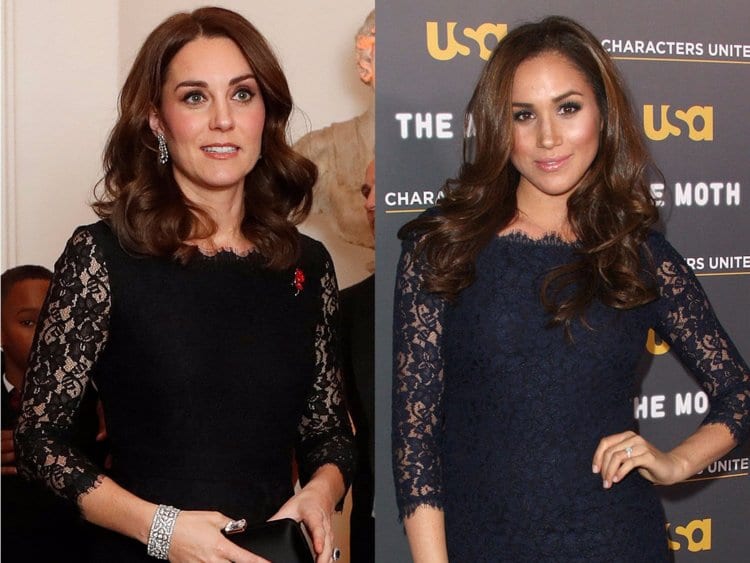 Although their style was not a negative critic on either of them, it still reinforced the idea that they weren't really close. Meanwhile, it's said that they both have an effect on trends, but the "Meghan effect" might be the most influential one in the last couple of years. Apparently, the Duchess of Sussex's outfits are much more in demand on online retailers than Kate's wardrobe decisions. Overall, in 2019, the Duchess of Cambridge's clothes led to a rise of 119% of online interest, while Meghan's garments led to a 216% increase.
MOVING FROM THE COTTAGE
There are a bunch of clues regarding the possible feud between the duchesses, and that's why the public eats up those stories like hotcakes. One of the hints involved was their living situation. When Harry and Meghan were just newlyweds, they stayed at Nottingham Cottage, located on the ground of Kensington Palace. Prince Harry lived there as a bachelor. After the news of their pregnancy, it was only natural that the couple might be looking to get their own space.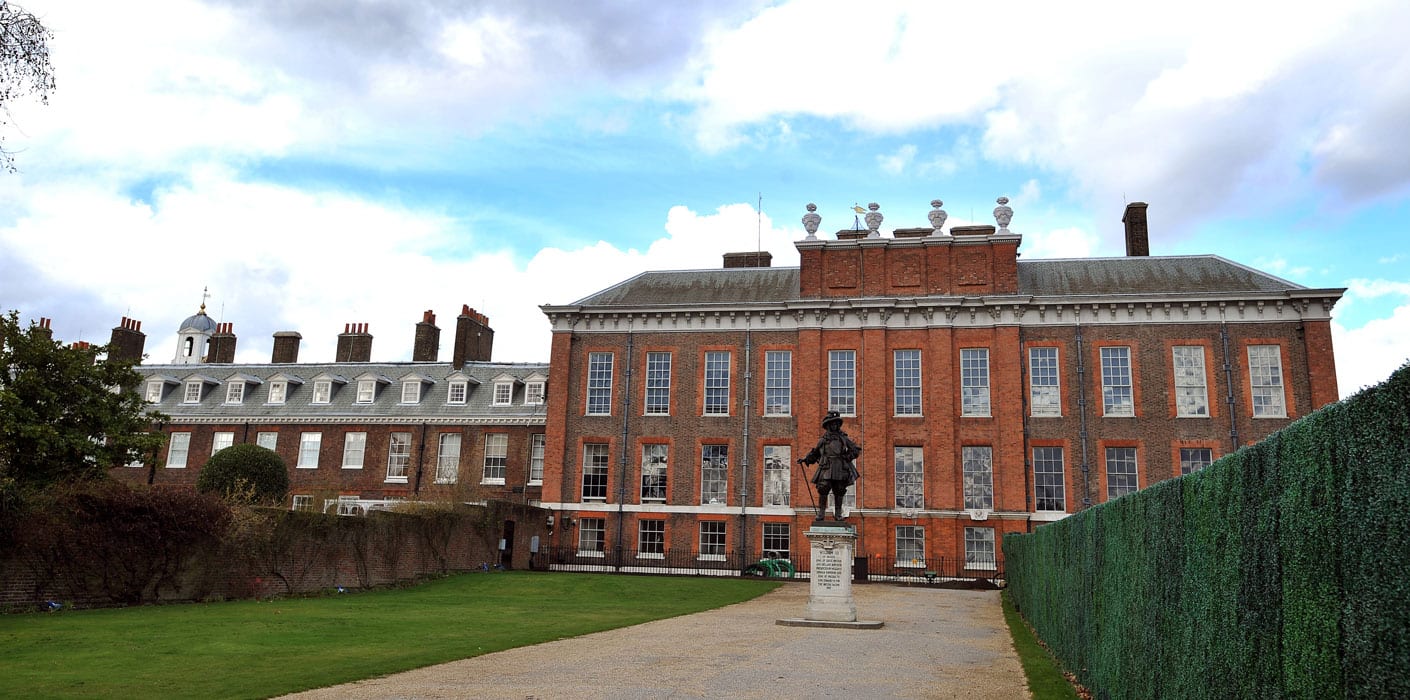 The cottage was a bit too small as it had only two bedrooms, although the tiny space was definitely a huge part of their history. It's said that Prince Harry proposed to Meghan during a night when they were roasting chicken. It's no wonder that Markle moved in with him right away after their engagement announcement, but it's still too small to start a family. Therefore, Prince Harry was thinking of moving to Apartment 1 at Kensington, which is right next to William and Kate's Apartment 1A.
KENSINGTON PALACE
Kensington Palace might be one of the most popular palaces for the Royal Family, aside from Buckingham Palace, which is like their business headquarters. Kensington, however, is more of a residence with lots of apartments where many of the members of royalty have lived in for years. The Duke and Duchess of Cambridge are raising their kids at the estate currently. When Prince Harry and Meghan walked down the aisle, it was speculated that they would move to Apartment 1, although the Queen's cousin was residing there with his wife.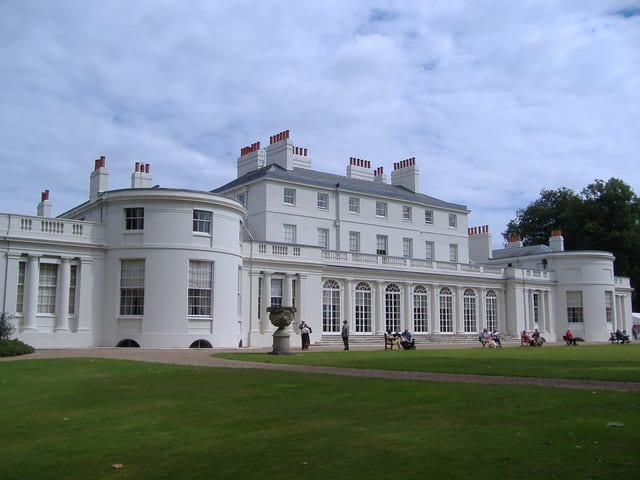 However, he would need to move out if the new couple wanted it. They even had some appraisals from contractors for renovations and were told that it would be done by the end of 2018. However, it was later revealed that the Duke and Duchess of Sussex had decided somewhere else would be the perfect place to raise their upcoming baby: Frogmore Cottage, which is located on the grounds of Windsor Castle.
FRICTION BETWEEN COUPLES
At the time, rumors of the couples' feud between each other were growing rampant, and the sudden decision to not become neighbors only added fuel to the fire. Furthermore, gossip from sources inside the palace soon appeared, and it said that things had changed for the Sussex couple because of William and Kate. The insiders believed that tensions had arisen between them and that neither party wanted to become neighbors.
At the time, Kate and Meghan were heavily feuding, and that made their husbands start quarreling as well. Things seemed to be deteriorating, at least, according to the media. Meanwhile, they had spent 1.4 million pounds in renovations for the new apartment already, but it seemed that the Duke and Duchess of Gloucester had no plans to move out. A friend of theirs even said, "They are still at the property and have said nothing about moving anytime soon. If the Queen asked them to move out then, of course, they would, but for the time being, they are there."
A DIVA
Meghan Markle was best known for her role in 'Suits', and so, she was used to living in the limelight of Hollywood. She wore designer clothes, went on luxurious vacations, and was invited to the best parties rubbing arms with tons of other important people. Some people said that due to her lifestyle, Meghan entered the royal family with high hopes of becoming an even bigger celebrity. More stories surfaced, claiming that the Duchess of Sussex was too demanding.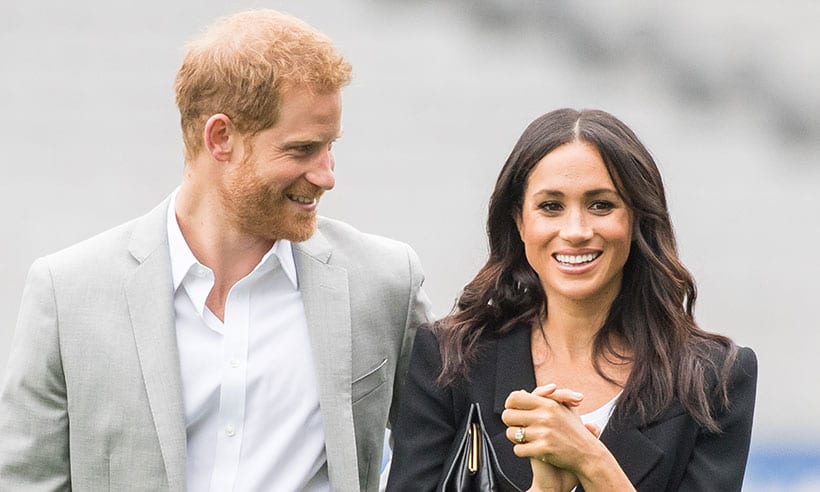 One of those gossips said that Meghan had become a "bridezilla" during the preparations for her wedding, and apparently, one of the weirdest things said that the former actress didn't how St. George's Chapel smelled. The media soon got word that some of the palace staff started calling her "Duchess Difficult". In the book 'Charles at 70: Thoughts, Hopes, and Dreams', author Robert Jobson wrote that Prince Harry wanted Meghan to get anything she wanted.
DEMANDING BRIDE
In December 2018, The Sun ran a story claiming that Meghan was a "dictator" during the days leading up to her wedding. Apparently, St. George Chapel had a "musty" smell that the Duchess didn't like. Therefore, palace staff, as well as wedding planners, was tasked with using atomizers to add a better scent to the church. It's hard to imagine spraying air freshener on the air inside the historic chapel, and some said that Buckingham Palace actually refused her demand.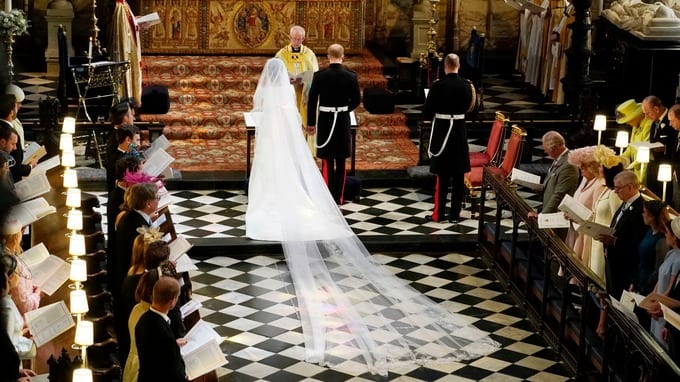 One of the reasons is because the Royal Vault is inside the church, and the Queen is known to worship at St. George's. It would have been disrespectful. Furthermore, it would have added some modernity to the chapel, and the old smell is almost what makes it special. According to reports, Meghan was not happy with that decision. But, if the scent was good enough for the many monarchs that have worshipped there since 1475, then the former actress had to put up with it.
KATE MIDDLETON CRIED
The chapel's smell was not the only problem Meghan Markle had leading up to the wedding. Many reports appeared claiming that the Duchess had made Kate Middleton cry during Princess Charlotte's bridesmaid dress fitting. They allegedly had a huge fight at the time because Meghan didn't like the style of the gown and was upset by the ordeal. Furthermore, this event happened just weeks after the Duchess of Cambridge gave birth to her third child, Prince Louis.
Therefore, she was still dealing with post-partum hormones and was overwhelmed by the feud between her and Meghan. Many said that Kate had tears in her eyes; so, she walked away to avoid a scene and get herself together. The main story was reported by the Daily Mail, and it only fed even more fuel to the fire of the sisters-in-law's feud. Additionally, it came a few days after the Frogmore Cottage move news surfaced.
PROBLEMS BETWEEN COUPLES
Sadly, this was not the only report that claimed that Kate and Meghan were at each other's throats. The Sun also said that the duchesses had a fight right before the wedding, and apparently, it was because Meghan treated Kate's palace staff horribly. Apparent sources from the palace came forward to say that the former actress had been rude to the employees, and Kate was furious about it. The Duchess of Cambridge allegedly said that Meghan's actions were "unacceptable".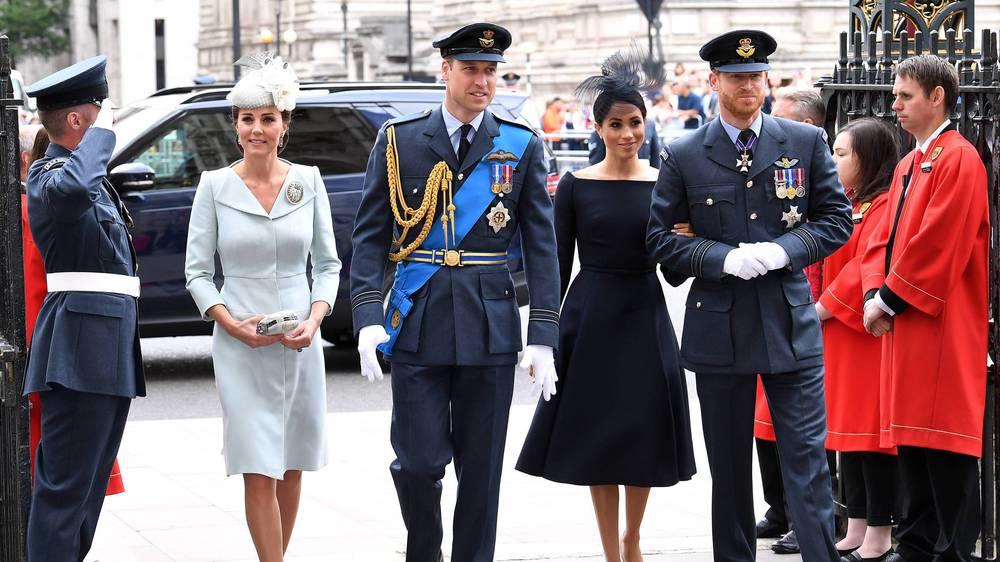 After all, the workers were part of Kate's team, and Markle had to mind her manners around them. Apparently, Kate told her, "They're my staff and I speak to them." Meanwhile, a source said, "It's a tricky situation but it was a one-off and they are determined to maintain a positive relationship even though they are obviously very different in their approach." Things were rocky already for Meghan since her argument with Buckingham Palace over the smell of St. George's.
PROBLEMS WITH THE STAFF
Fans of the former actress were shocked to hear about the fight between her and Kate, especially due to the reasons behind it. However, that's not the final story that came out of the palace at the time. There were a bunch of new rumors regarding Meghan's behavior toward everyone around her, especially because of her demands. Insiders said that apparently Markle pesters the employees with her constant requests, and they sometimes seem to be too much.
Therefore, the rumors about her unflattering nickname among the staff seemed to be true. Some conflicting reports also claimed that the staff loved, but not many people believed those went several of Prince Harry and Meghan's palace aides started quitting their jobs. According to the Telegraph, "The departure of the unnamed blonde who has been guarding the Duchess of Sussex since her marriage to Prince Harry has once again sent royal tongues wagging that life in the court of Meghan is trickier than first thought."
EARLY MESSAGES
Among the reasons why she had earned the title of "Duchess Difficult" was apparently the fact that Meghan texted them at the crack of dawn with many demands. It was unheard of for royal staffers, and the news claimed that the former had "ripped up the rulebook" in terms of dealing with the palace employees. This said a lot about her attitude because these workers are used to people who have always been rich and enjoy the most luxurious things in the world.
However, the duchess's impossibly high standards were causing a problem in the Royal family. An insider source said that Meghan would text her aides around seven times each day to talk about her role in the family, and allegedly, the duchess had planned secret missions to meet important members of the British aristocrats, especially those involved with "good causes". In 2018, the couple lost three royals aide who quit shortly after the wedding in May.
NO PARKING AT FROGMORE COTTAGE
Unfortunately, there are even more rumors from the staff at the palace, and a nasty piece of gossip involved parking near Frogmore Cottage. Apparently, as soon as the couple moved to their new home and prepared for the arrival of their new baby, they didn't want anyone parking near the estate. The reason is that the cottage is easily visible from outside, but this was a problem.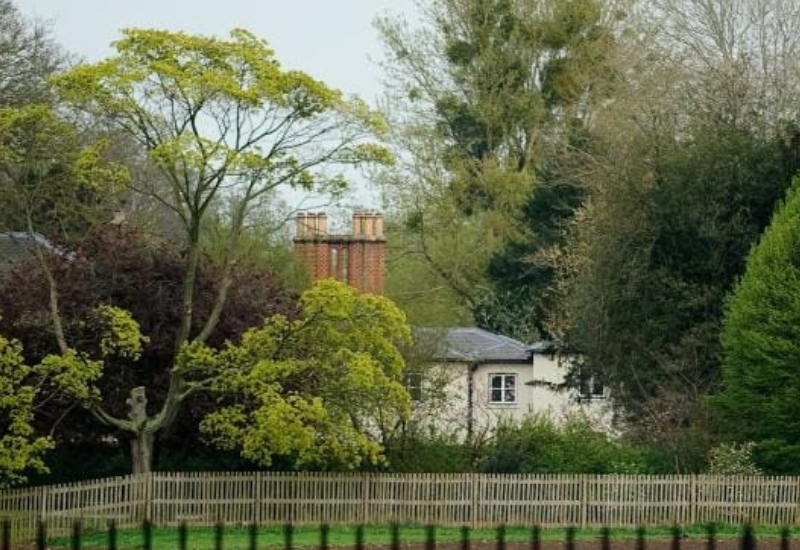 The property has neighbors, and it was believed that Meghan was the one demanding this new rule, although there was never any confirmation as with most rumors. The Sun reported that a palace officer held a neighborhood meeting where people were given a set of rules. One of the demands was that those living near the area shouldn't come around and start a conversation with the duke or duchess. If they were greeted, they allegedly should only answer with, "Good Morning". Another alleged rule said that the neighbors couldn't touch the royal dogs.
SAYING NO TO THE QUEEN'S DOCTORS
The world was waiting for the arrival of their new baby, and any news regarding the newest addition to the family was a hot topic. Therefore, people wanted to know all about how Meghan would delivery her son, and several reports stated that the Duchess had refused to use the Queen's team of doctors. The reason for this is that she saw them as "men in suits", and she wanted to have her own team with a female leading the group.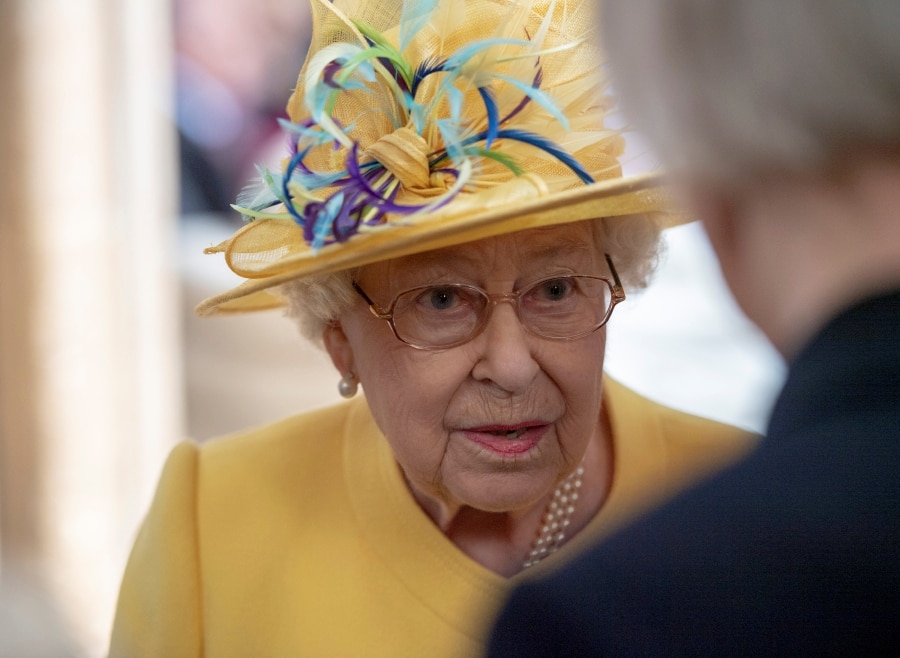 Meghan was always known as an activist and feminist. So, the request didn't seem that odd, and it would make sense that she preferred a woman assisting her during her first labor. An insider source told the Daily Mail, "Meghan said she doesn't want the men in suits. She was adamant that she wanted her own people. It did leave a few of us a little baffled." Meanwhile, another person close to them said, "It is slightly surprising. These people [the Queen's doctors] are the best of the best and when it comes down to it, their role would actually be very limited in the birth itself, assuming all goes to plan."
A HOME BIRTH
There are many rules for the people that interact with the royal family. So, it's not that crazy that the neighbors had to be informed of certain rules around the new couple, especially because Prince Harry is relatively close in line to the throne still. Things surrounding the birth of the new baby were crazy, and it seemed that Meghan wanted only people she could trust to be close by. If people parked near the cottage, they might have noticed a lot of activity going on and informed the media.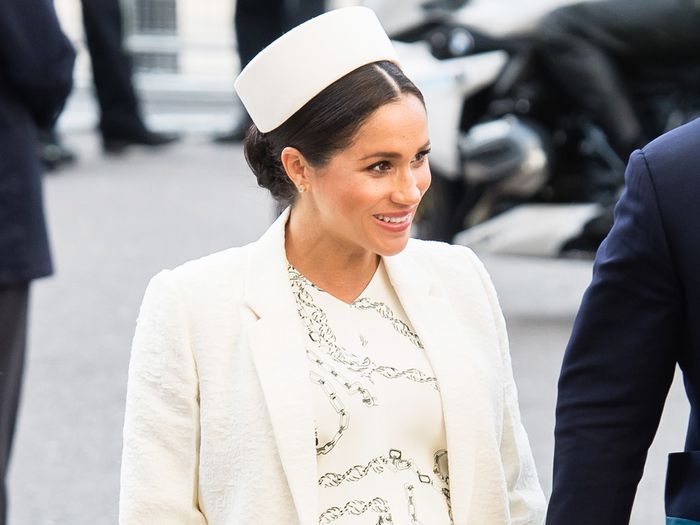 It's not that crazy if you think about all the negative attention they receive on a daily basis. Meanwhile, some people believe that Meghan Markle was actually overdue for the birth of her baby, and people even had money on when the new arrival was coming. So, privacy was a huge issue for the couple. Some doctors say that it's alright for women to go two weeks past the due dates, but it's possible that she was induced.
NEW SIDE TO THE FORMER ACTRESS
Sadly, if the rules are actually true, which has never been confirmed, then, the world was starting to get a new glimpse of the Duchess of Sussex. Despite all the rumors, Meghan Markle had been painted as a commoner who had risen to her role in the royal family with just as much grace as Princess Diana, and she had earned the regard of many people around the world for making Prince Harry happy. However, the nicknames, the staff quitting, and the alleged demands were giving her a new image.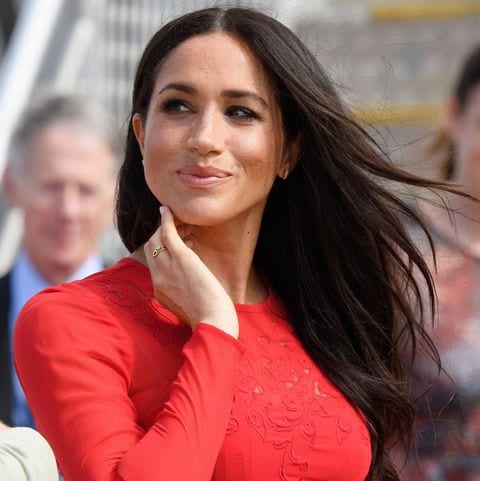 Even her fans might not have known what to believe. Furthermore, the nasty story about Meghan being a social climber added to the negativism. A Daily Mail exposé claimed that many people who knew the actress during her time in 'Suits' said that Meghan was not alright with her career in Hollywood. Apparently, she wanted to move to something better than a network drama in the U.S. British TV presenter Lizzie Cundy revealed to the outlet, "She told me she wanted to be on an English reality TV show and that she wanted an English boyfriend." Also, Meghan apparently asked her, "Do you know any famous guys? I'm single and I really love English men."
HARD TO WORK WITH
It seems that Meghan might not ever reach the level that Princess Diana had with the people, but no one ever will in the end. The reports make it seem like she acts one way in public but turns it around in private. Royal author Angela Levin told Gayle King about the unflattering nickname the staff gave Meghan and how unpopular she actually is among them. "I think she is not popular in a lot of circles. It's often because they adore Harry and they seem to think that she is running the show," said Levin.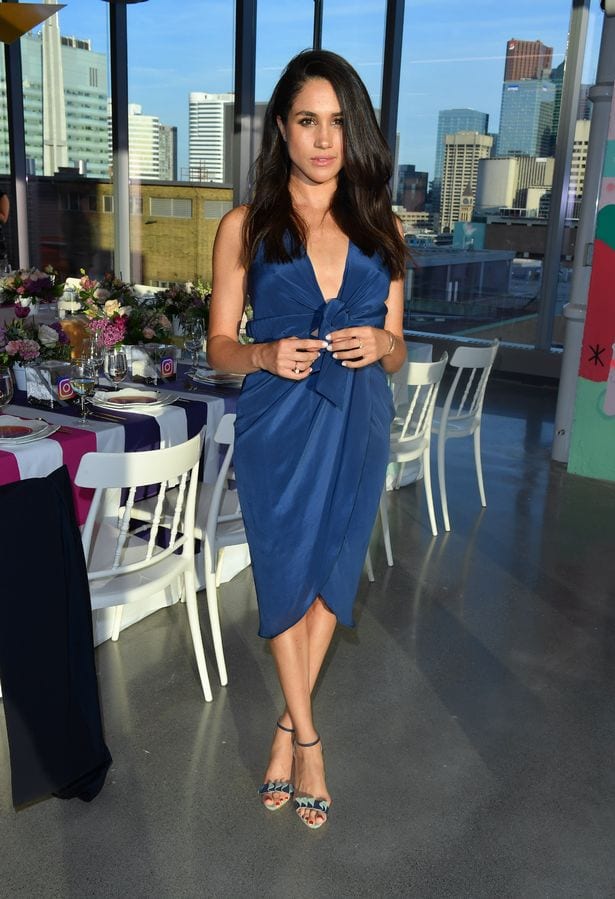 It was apparently unheard of for so many palace aides to quit that unexpectedly, but Vanity Fair's Vanessa Grigoriadis also praised the Duchess of Sussex for having a lot of ideas regarding her standing in the royal family. She called Meghan a "go-getter", and sometimes when women are open about their opinions, they get painted in a bad light. Sadly, some of her requests made one important employee quit in a dramatic way.
THE ASSISTANT
As one of the main members of the royal family, Meghan needs an assistant to handle her affairs, aside from other palace staff. Due to her background in Hollywood, she might have had a lot of experience with personal secretaries before, but perhaps not. The PA was hired to help with her everyday engagements, including planning the Royal Wedding.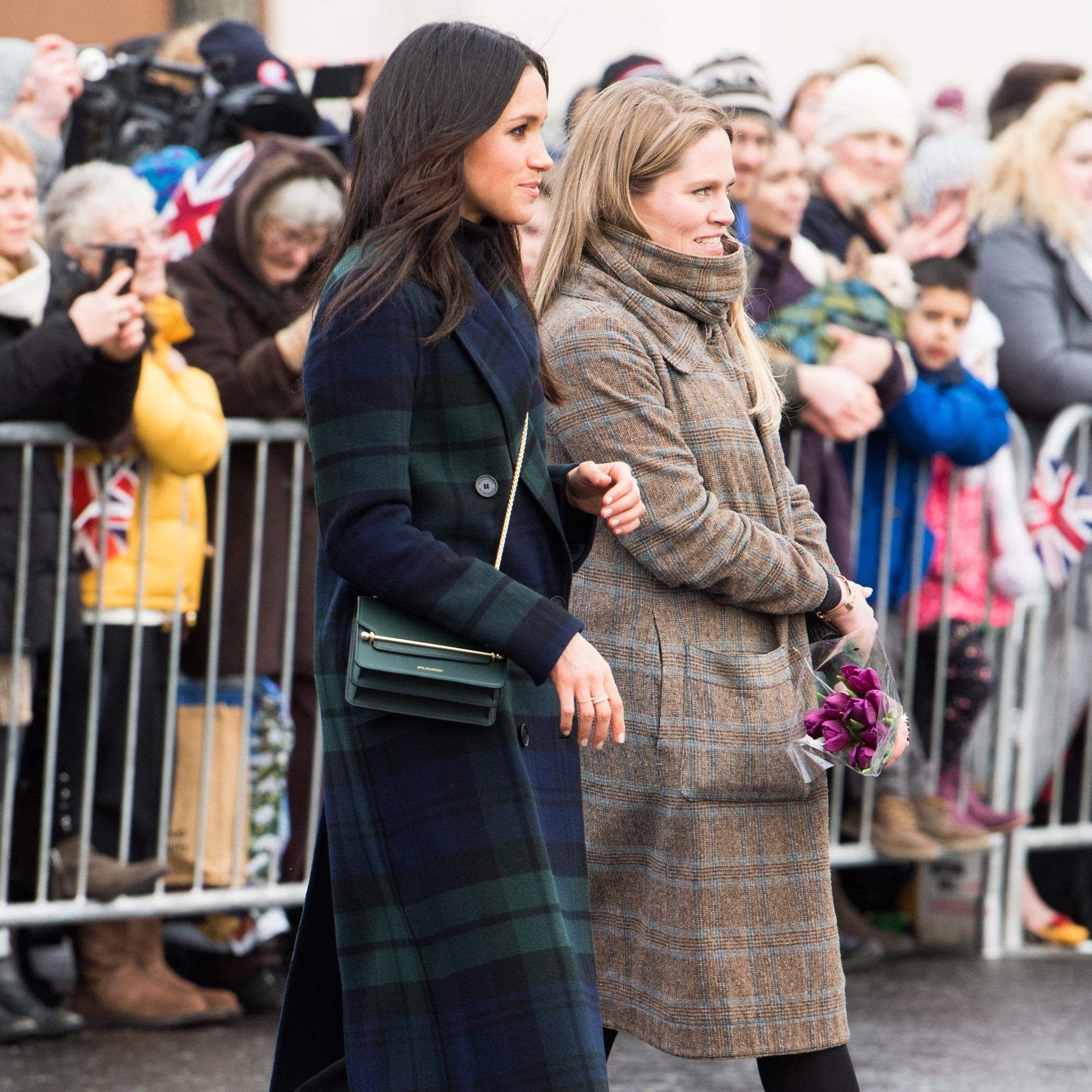 Melissa Toubati, a 40-year-old from France, filled the role of Meghan Markle's assistant for some time before quitting in December 2018. Her role in the perfection of the former actress' wedding was extremely important, and it wasn't the first time that Toubati worked for demanding celebrities. She even had a job with Robbie Williams before.
QUITTING
Sadly, it seems that six months after the wedding, things were not going so well, and Melissa resigned much to the scrutiny of the public eye. According to a source from Mirror, "Her job was highly pressurized and in the end, it became too much. She put up with quite a lot. Meghan put a lot of demands on her and it ended up with her in tears. She is hugely talented and played a pivotal role in the success of the royal wedding. She'll be missed by everyone in the household."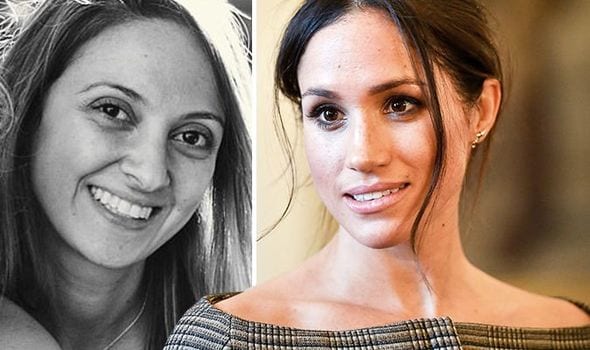 "Melissa is a total professional and fantastic at her job, but things came to a head and it was easier for them both to go their separate ways." None of these rumors were ever confirmed, but it's very likely that the pressure was too much for Toubati, even with her experience handling stars. On the other hand, it could have been due to a new opportunity.
TOO MUCH FOR HER
Meanwhile, Meghan's other assistant was Amy Pickerill, and she was set to leave the work shortly before the couple move to Frogmore Cottage. A source told the Daily Mail, "Amy is leaving. It's very sad for her colleagues, as she is a really popular member of staff." Pickerill was chosen to be the Duchess' private secretary as she had worked for the royal family for 17 years.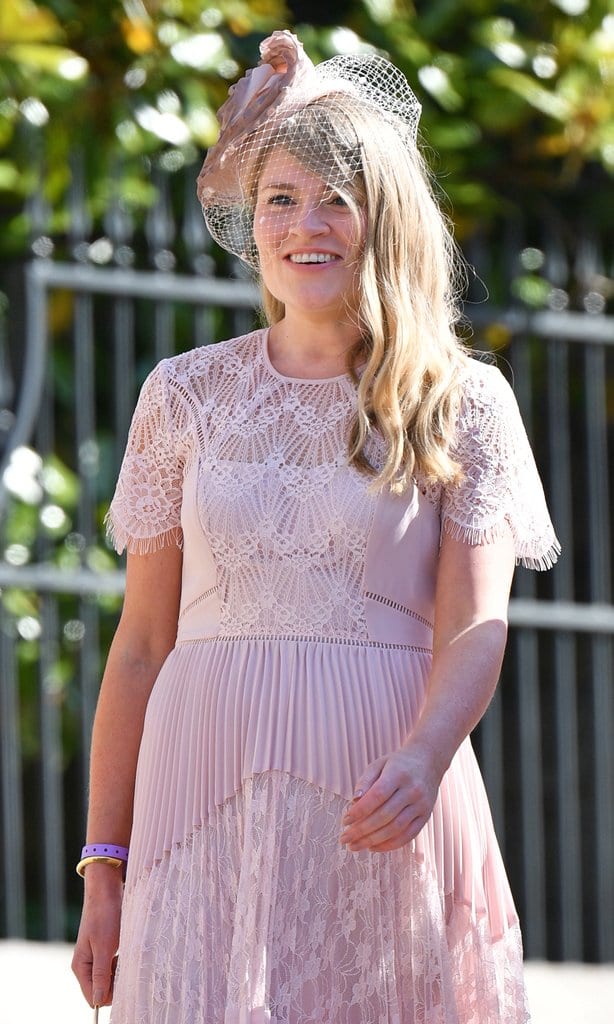 Her resignation was due to moving overseas, but since Meghan was losing assistants left and right, it further flamed the fires that she was difficult. Amy had helped the Duchess with her diary, preparing her for events, and even the cookbook Meghan published in benefit of the families who suffered from the Grenfell Tower disaster. Luckily, friends of Amy insisted that she had a cordial relationship with the duchess, "She has agreed to stay on to help them with the birth of the baby and organize their new household, but will then move on."
DIFFICULT BOSS
It cannot be a coincidence that several people have decided to quit working with the Duchess of Sussex, and the reports that Melissa was often driven to tears because of the stress are not that crazy. It's a high-pressured job, after all. However, if Meghan is an even more overbearing boss, then none would be able to handle the real pressure of their lifestyle. It placed Markle in the spotlight once again, as people continued to call her a diva for her behavior.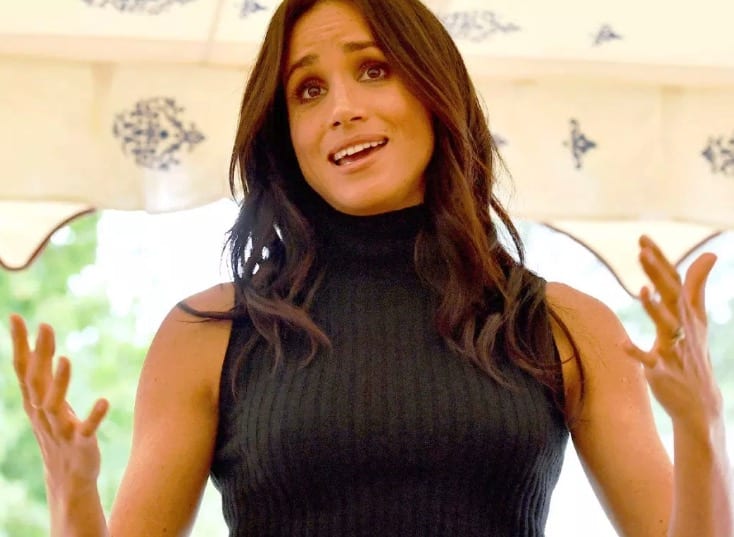 Meanwhile, Toubati was hired by Natalia Livingstone, who is married to billionaire Richard Livingstone. She is the weekend nanny of their three children and works at the couple's 20-million-pound home in Notting Hill. Livingstone owns Cliveden House, and it's said that he met the assistant when she was planning Meghan' stay there right before the wedding. A source revealed, "She is one of the best in the business, so it was little wonder that the Livingstones snapped her up. She was never going to be out of a job for long."
MAKING A DECISION
When something happens within the family, the palaces are normally expected to make statements regarding the news. This is to make sure that the story is not twisted to their benefit and to reassure the public that everything is going well. However, they can choose to ignore some rumors because responding to lies is just not in their best interest.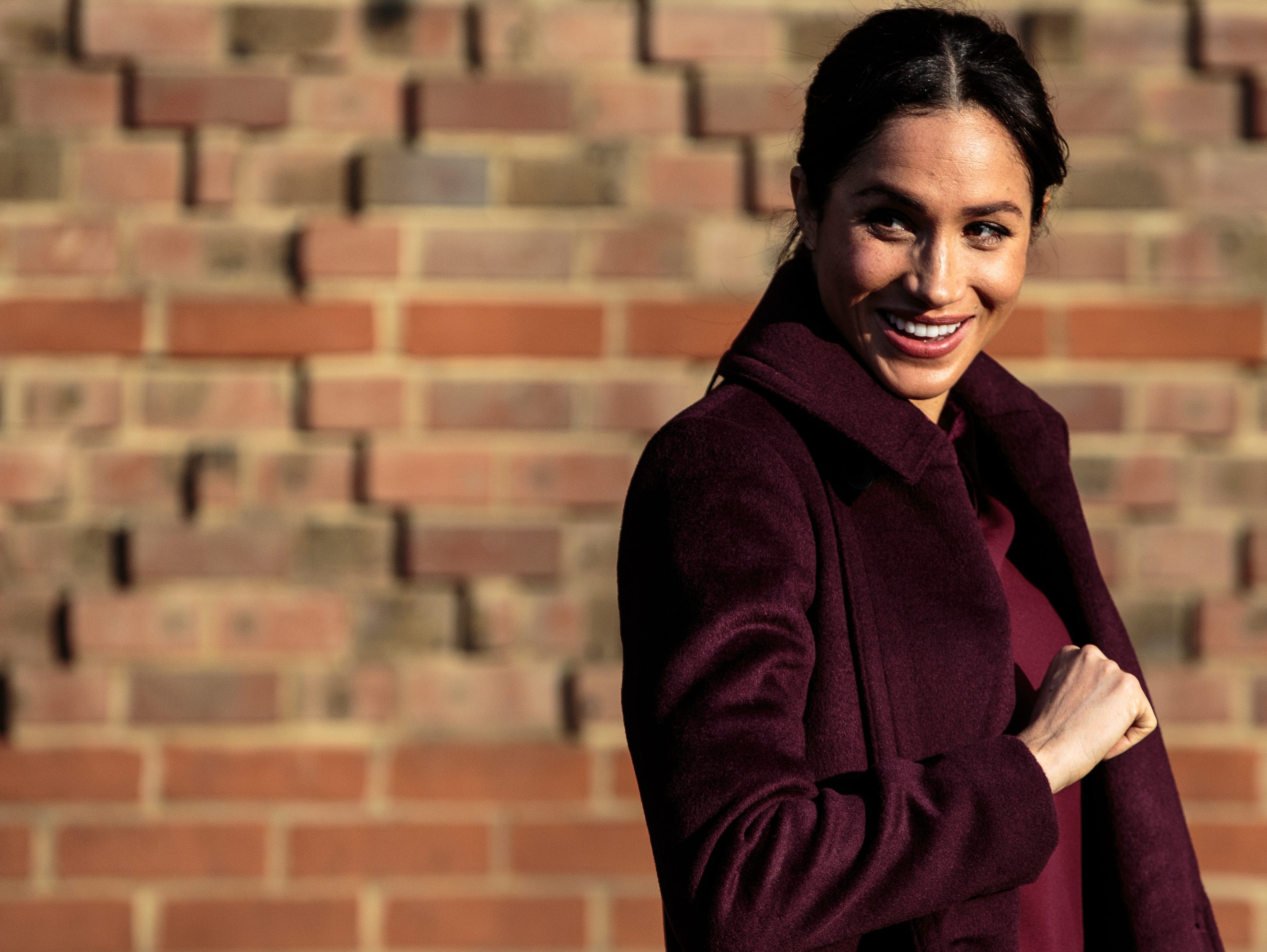 Meghan has received so many criticisms since her introduction as Prince Harry's bride that speaking regarding all of them would have been too much. Their statements could either confirm or refute the gossip, and this time, they made the decision to come forward. Things were just getting too out of the hand for the couple to take on their own.
THE STATEMENT
After all those months of reports about Meghan's diva behavior and her feud with Kate Middleton, Kensington Palace was finally ready to issue a statement to set things right. They said that Kate never yelled at Meghan for treating her staff badly, and they added that there was no tensions between the couples like so many outlets were suggesting.