20+ Photos That Reveal Secrets About the Titanic Disaster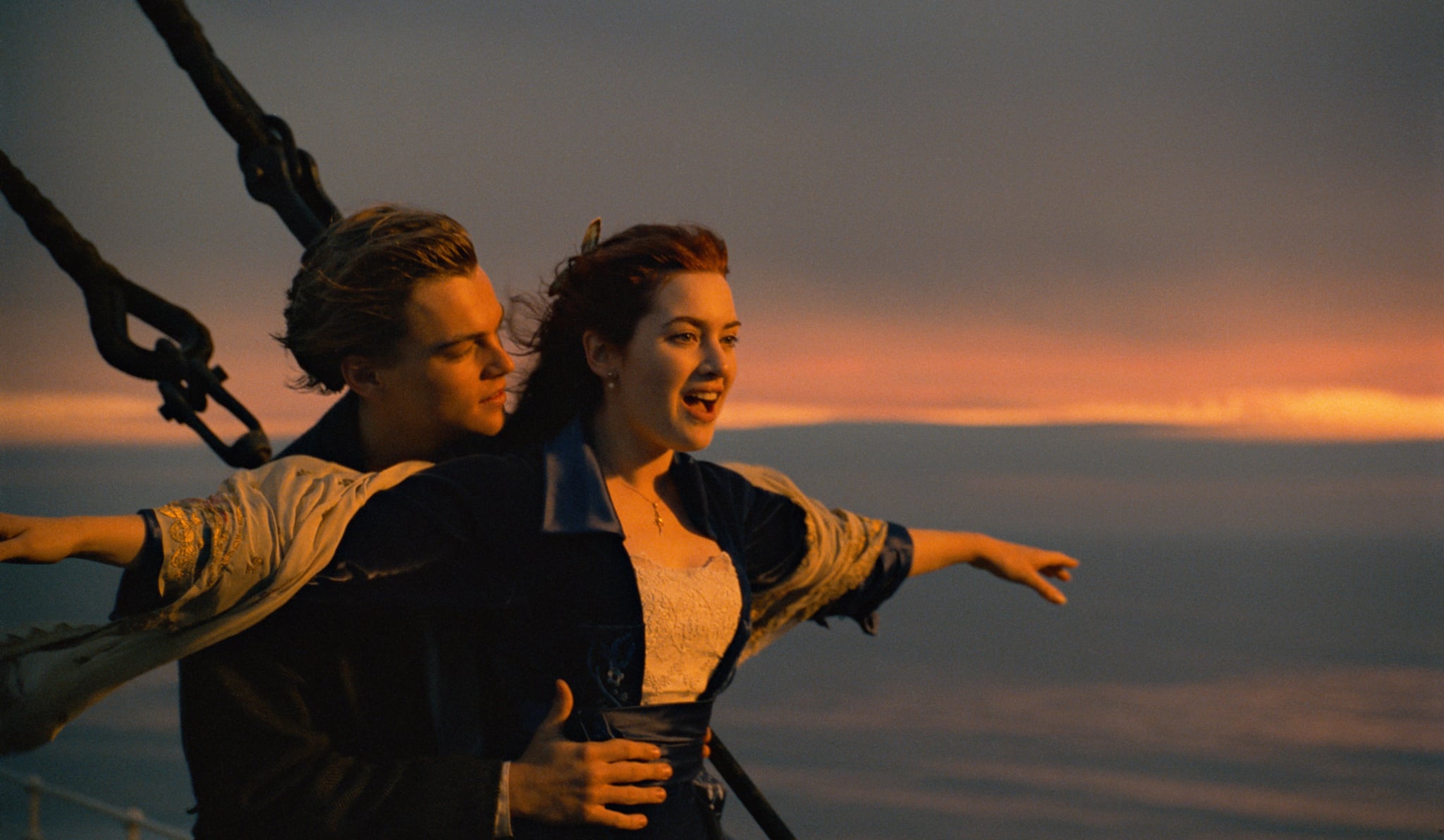 Do you remember the first time you watched the James Cameron film 'Titanic?' While things didn't go so well for those on board, we remember marveling at the luxury onboard the ocean liner before it went down. The great 'Unsinkable' may have turned out to be actually quite sinkable, which is why this enormous cruise ship remains an important part of history. The film of the same name proves to be an important cultural reference point and helps contemporary audiences to get a bit of a glimpse into what life must have been like aboard what remains to be one of the most impressive boats in the world.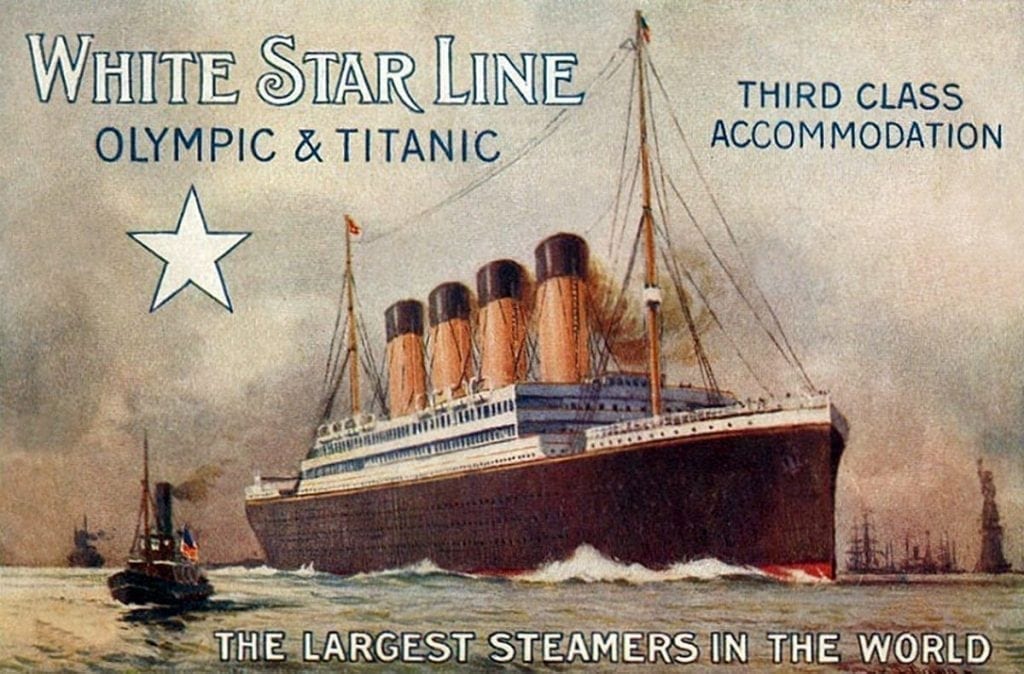 In the late spring of 1912, on April 10th, passengers began embarking on the RMS Titanic in Southampton, England. It was the ship's very first voyage, and there was excitement in the air. At this time, the Titanic was the largest ship afloat in the whole entire world! The maiden voyage of this ocean liner had made headlines across the UK. It was destined to sail from England to New York on Wednesdays, but of course, it would never return to Southampton. But what was life like onboard this magnificent vessel?
Fabulous in First Class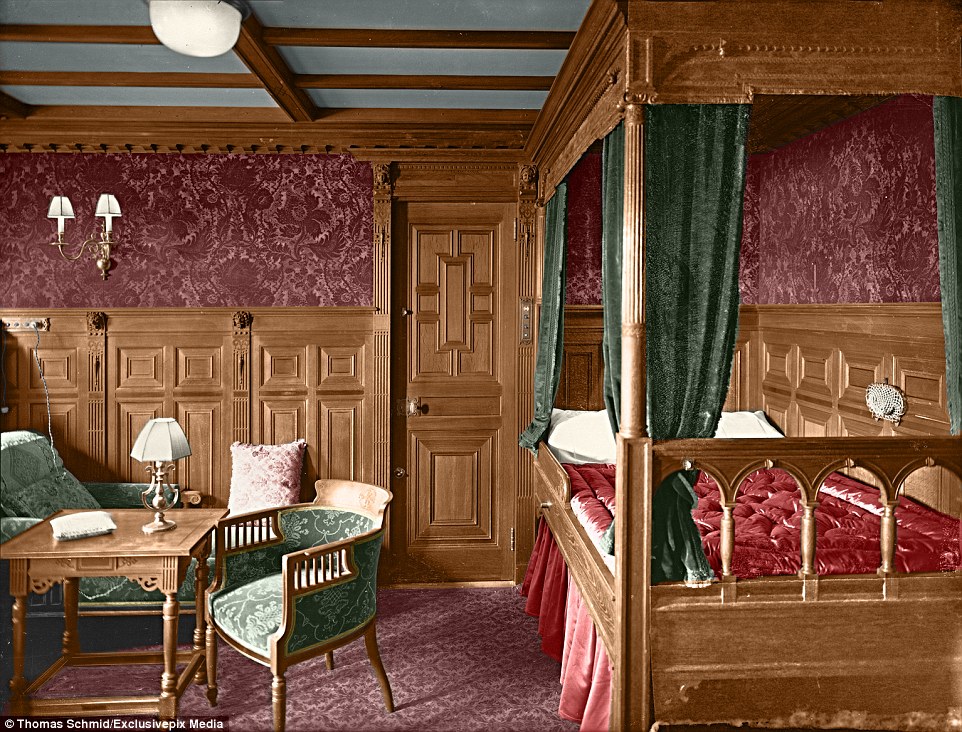 If you wanted to get yourself a ticket for the maiden voyage of the cruise ship, you were looking at a fairly hefty price no matter which fare class you chose to travel on. The words 'first-class' conjure up images of high-flying grandeur a mile up in the air nowadays, and travelling first class back in the 1900s was also a way to get around in luxury and style. There were three fare classes, just as there are on planes, and one could travel first, second, or third class. Kind of like first, business or coach!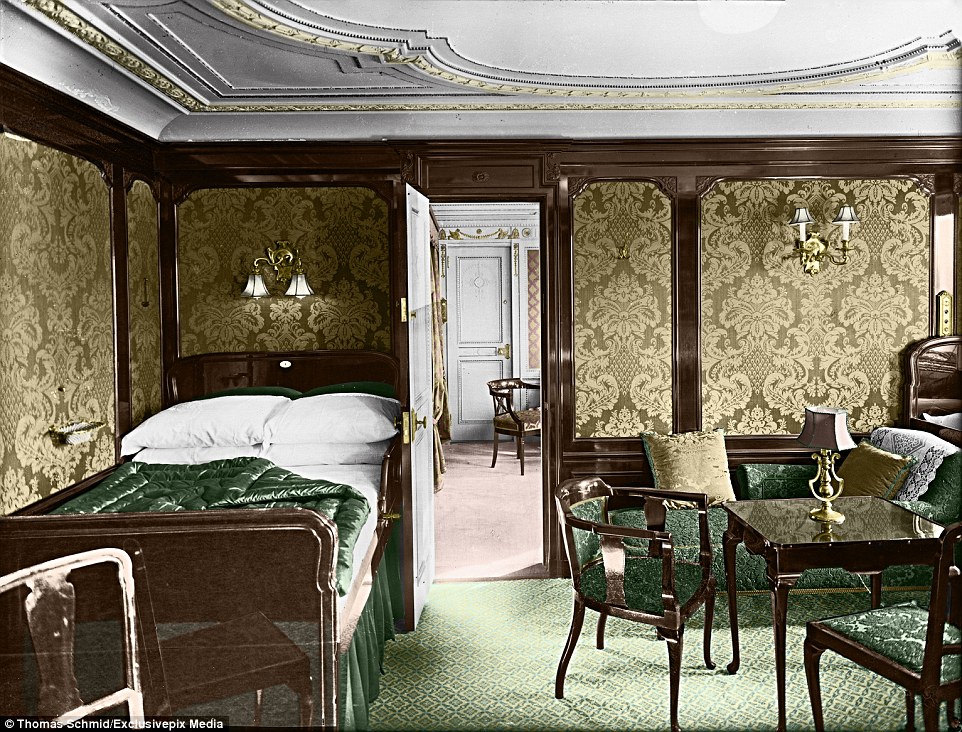 While air travel is reasonably accessible for people from all walks of life, the Titanic wasn't. Most of those who boarded the Titanic were reasonably wealthy. One of these people was yachtswoman and textile mill heiress Charlotte Drake Cardeza, who bought a first-class ticket for herself, her son and her maid. How much do you think it cost? Well, about ten times as much as any economy class flight within America, that's for sure! Cardeza says she paid $2,600 for her ticket, which, 100 years ago, was about $61,000! Phew. So what did a first-class ticket include?
A Week On the Atlantic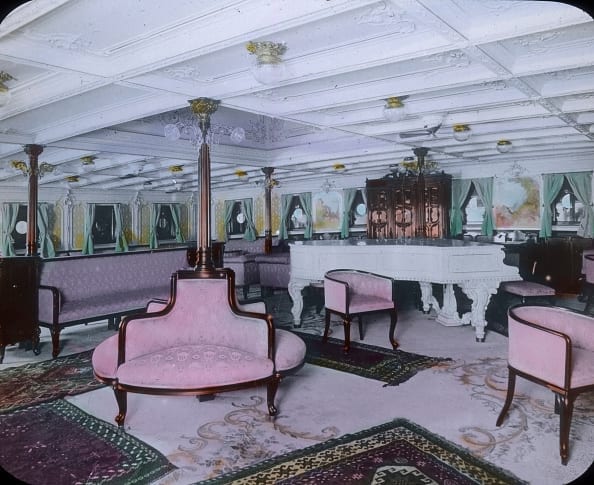 For the price of a brand new car in today's money, Cardeza's ticket bought her an entire three-bedroom suite for her son and personal maid. The suite even had a separate bathroom and wardrobe! Remember: it was meant to be a seven-day voyage. So we're not talking a quick trip across the Atlantic! No sir. Quite unlike today's 8-hour flights from Heathrow to JFK. We'd probably try to fly first class too if it took a whole week to get between two of the world's biggest capital cities. But was the bathroom the only difference between fare classes?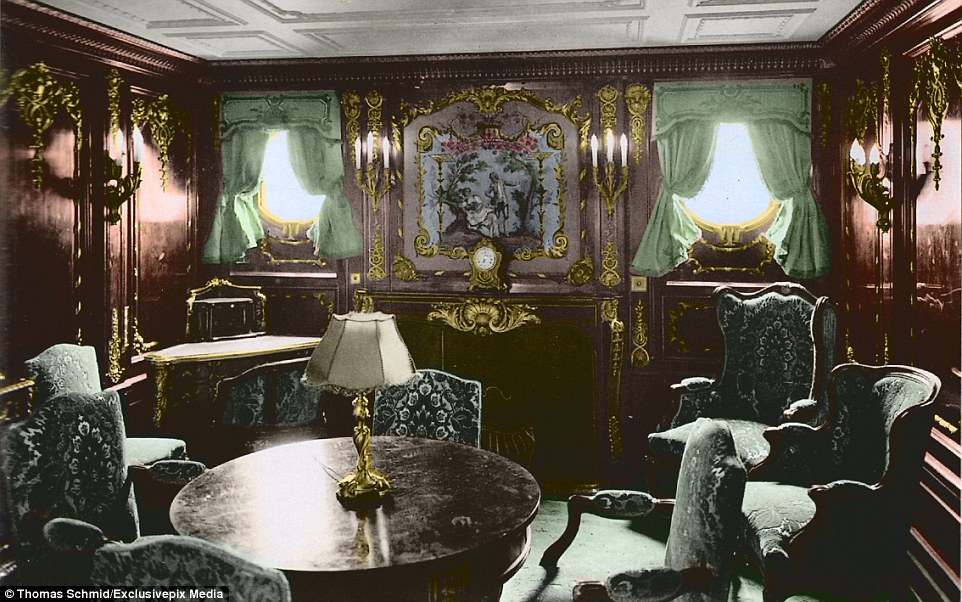 Answer: nope! The elitist class of the Titanic also had access to some of the most excellent amenities aside from private bathrooms. In the morning, when passengers with this kind of ticket woke up, they could enjoy tea in an exclusive tearoom for all the other (slightly snobby) folks! There was a cafe for breakfast, but if you wanted, you could sleep in and have morning tea brought to you in your room! These rooms also had extra heaters, and some even had card tables and writing desks. Wait a second… are people's lives this good even on dry land in the 21st Century?
Tea, Cards, and Shuffleboard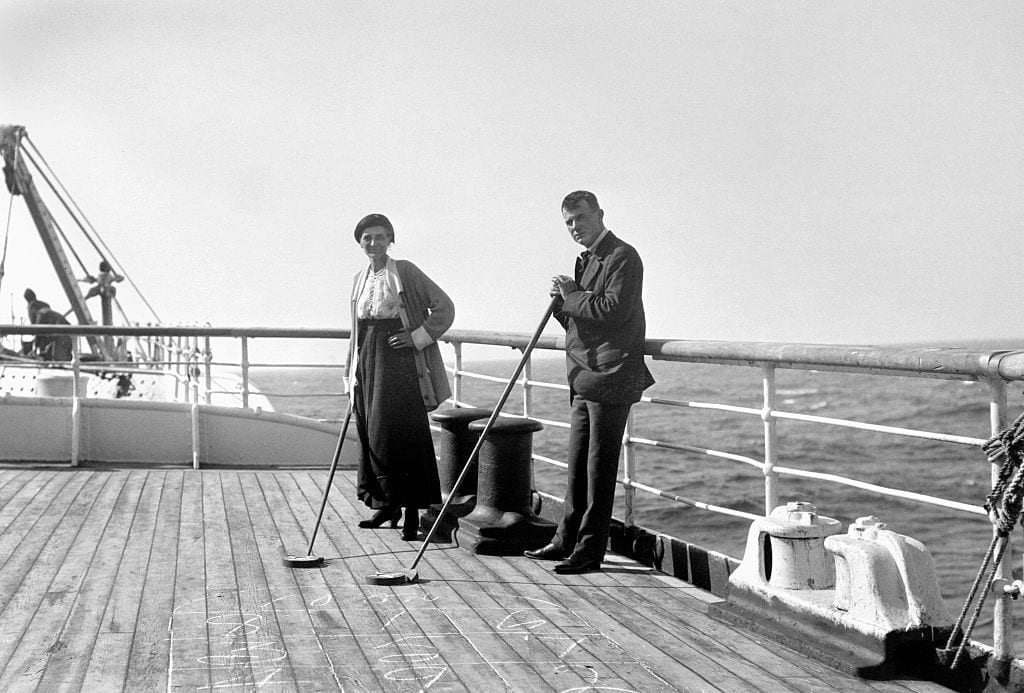 One thing's for sure: the Titanic sounded a lot more appealing than buying a ticket aboard one of today's cruise ships. There was no sneaking alcohol onboard in hydration bladders, and you didn't have to sit next to a stranger and make small talk! True and total bliss… But then, what did they do all day apart from play cards and drink tea? It turns out they had shuffleboard. Most people will have heard of this game through their grandparents. Yep, it's a game just as old as they are!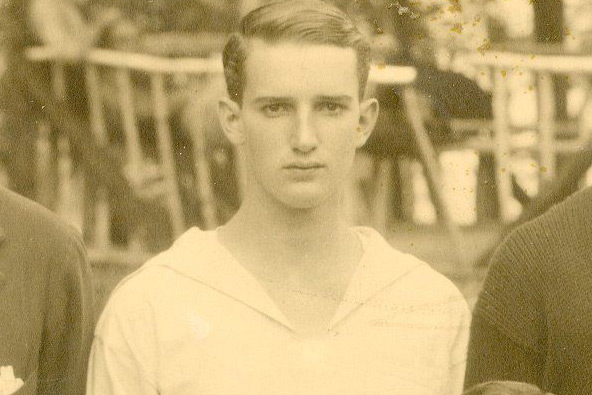 Nonetheless, one of the survivors of this tragic incident was seventeen-year-old John B. Thayer. Thayer, also known as "Jack," wasn't quite lucky enough to have made it onto a lifeboat when the great liner went down. He and his mother were plunged deep into the freezing Atlantic ocean along with the Titanic, but by a miracle they both made it. If you're as dumbfounded by Thayer's story as we are, you can read his account too. He ended up writing a book called 'Titanic: A Survivor's Story & the Sinking of the S.S. Titanic!' 
Dining Aboard the RMS Titanic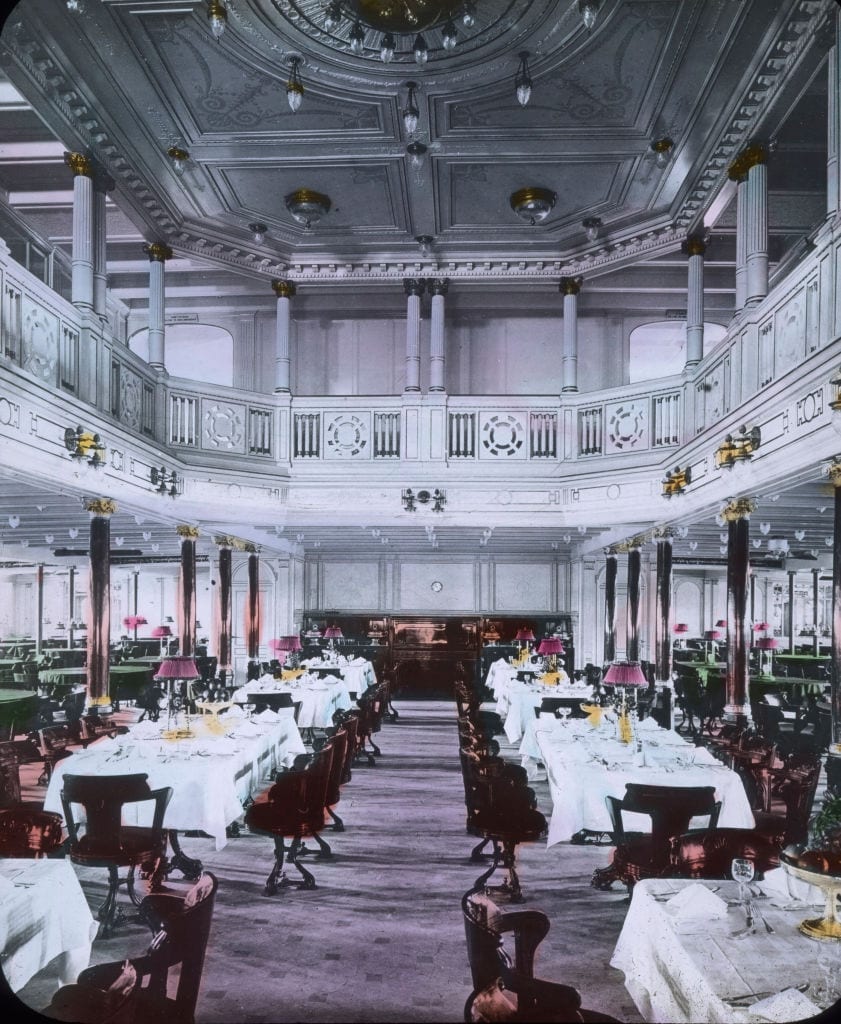 But let's talk about the most important part of any traveling experience: the food. Dining was quite a formal experience on the Titanic. So if you were thinking it would be like the Ikea cafeteria, you would be wrong. For starters, the room itself was impressive and included a full live orchestra while the diners languished on ornately-carved panels and furniture. And of course, after eating a thirteen-course meal, there's nothing that anyone wants more than a cocktail, and possibly a bottle of champagne!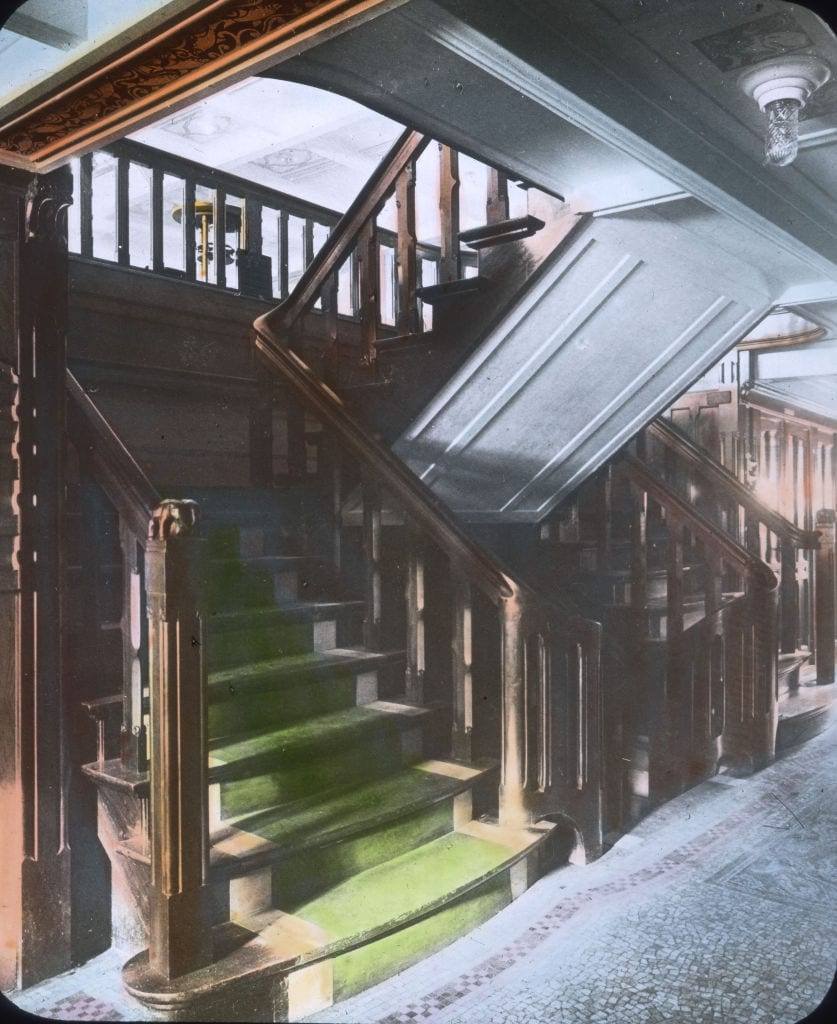 There was a full bar on board this enormous ship, and it was very well stocked. When the wreckage was discovered, they found bits of champagne corks with the Moët and Heidsieck & Co branding. This was pretty fancy stuff! But if it was a little too fancy, some passengers opted instead for Tom Collins or a Robert Burns. Some of you may have had a Tom Collins, but a Robert Burns is a little rarer. The former is, of course, made with gin, fizzy water, and a cherry, while the latter is like a Scottish version with scotch, vermouth, absinthe, bitters, and a little shortbread cookie. Aww!
I'm a Celebrity… Get Me Out of Here!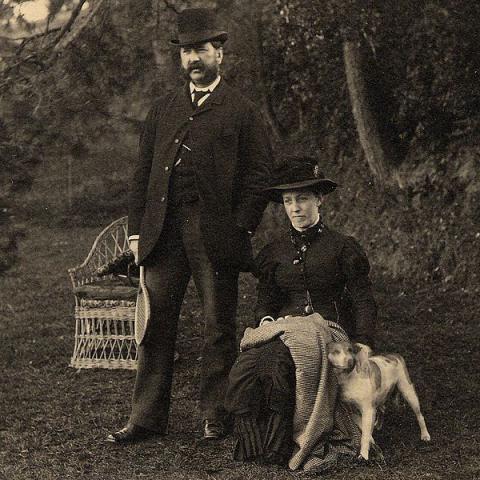 Aside from people who regularly drank posh champagne, the boat was also boarded by some very special passengers indeed. Can you guess who they were? Dogs, of course! We wonder if the pet owners of the 1910s also enjoyed looking at cat photos. Anyway, these lucky little dogs had their own kennel, and every single dog had their own caretaker! On a disheartening note, only three of the twelve dogs on board survived the ordeal. One Pekinese and two Pomeranians were saved by their respective mistresses.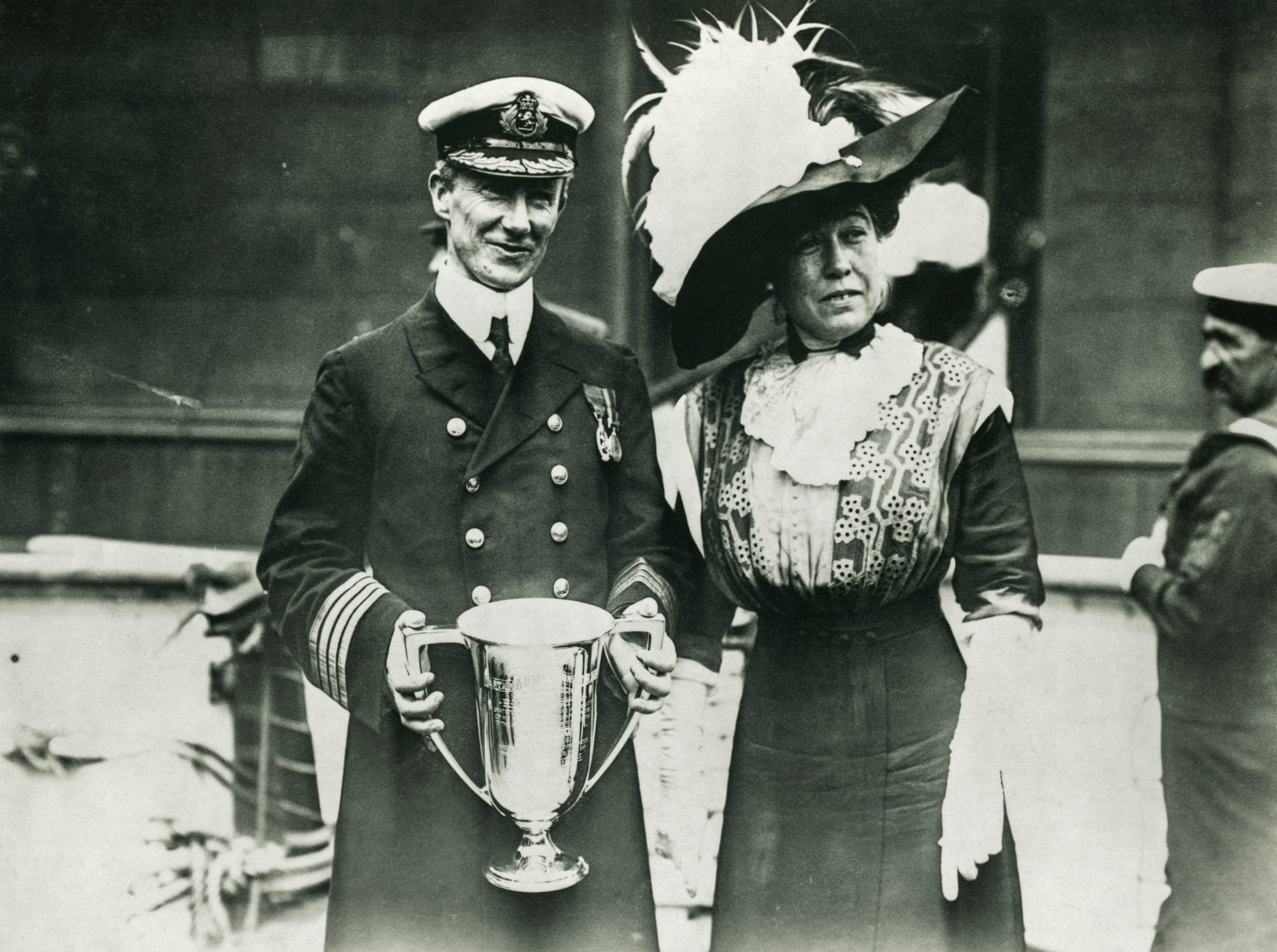 Because the tickets were so darn expensive, there were a lot of wealthier folk on board this gargantuan boat. Edwardian celebs were all over the place! The entertainment business in Hollywood only really got started after the great depression, so they didn't exactly have Leonardo DiCaprio on board. But they did basically have Paris Hilton and Kim Kardashian. A-listers back in the day weren't just a bunch of highly talented actors or gifted singers! Instead, they were usually very rich socialites with certain reputations about town. So who qualified as a celeb back in 1912?
An All-Star Cast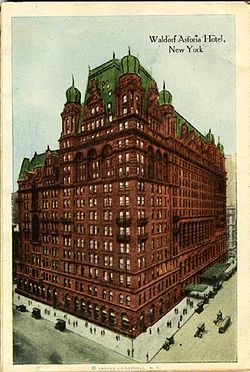 Well, word has it that the number one star aboard the RMS Titanic was none other than John Jacob "Jack" Astor. Jack Astor had a list of achievements as long as the wait for the bathroom below deck in third class. He had been a lieutenant colonel in the Spanish-American War, as well as a real estate mogul, writer, investor, inventor, and businessman. Maybe you can think of a certain hotel chain by a similar name? Yep, that's right: the Astors contributed towards the empire that is Waldorf-Astoria.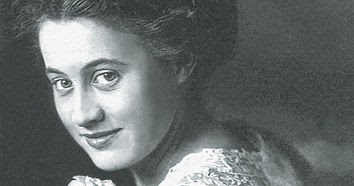 There was one film star on board, and that was Dorothy Gibson, who luckily managed to survive the ocean-liner tragedy. Isidore Straus, the co-owner of Macy's department stores, was also on board. Astor and Straus were sadly not so lucky. We now see from the foreshore of history that the RMS Titanic would not complete its journey across the Atlantic. You will remember from the film that the cause of the boat's sinking was its collision with an iceberg. But why was it moving at full speed through an ice field?
A Costly Decision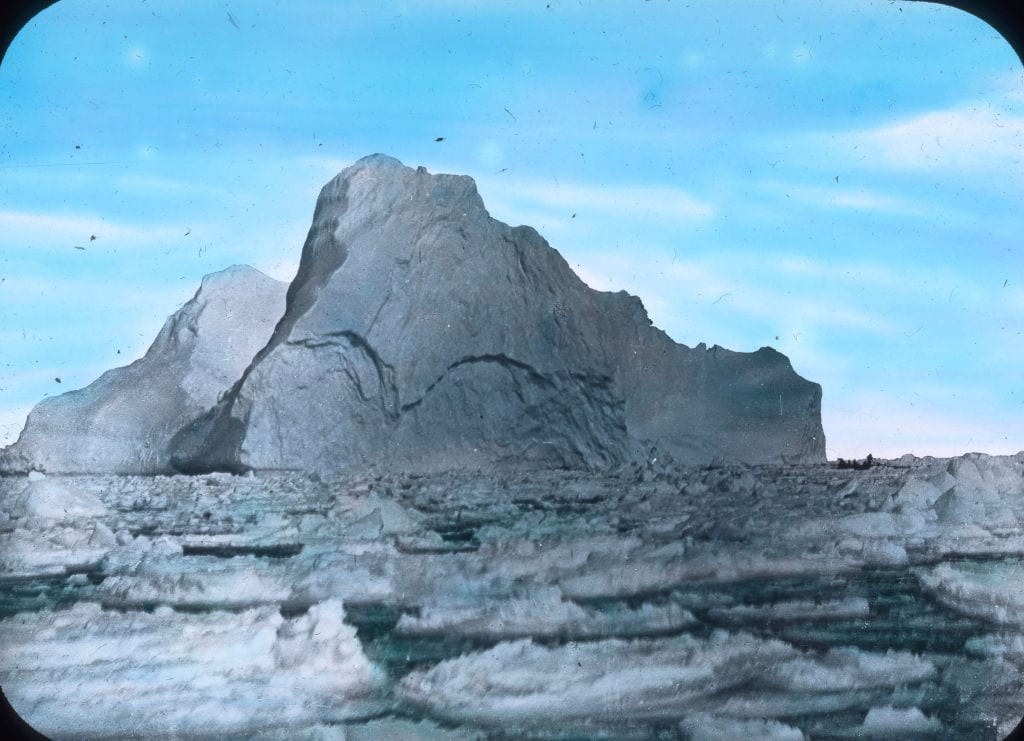 Yep - that's right. The Titanic didn't just crash into a rogue iceberg. They received warnings from other ships moving in the same and opposite directions. But because the liner was moving at such a fast pace, the Titanic ran into some ice and a third of the watertight compartments in the bottom of the ship were filled with water. However, there is also new evidence to demonstrate that there was a fire in the lower part of the ship, which also contributed.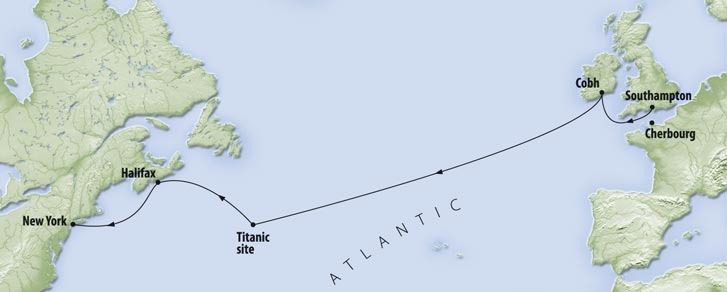 Of course, as soon as the iceberg was spotted, the Captain changed the ship's course in a last-ditch attempt to prevent the enormous ocean liner's imminent disaster. But it wasn't enough time. The Titanic plunged into the iceberg, only 400 miles off the coast of Newfoundland. It took less than three hours for the biggest ship in the world to submerge and begin its plunge into the depths of the North Atlantic. Do you know how long it would be until the wreckage would be found?
The Unsinkable
Dear reader, it was seventy whole years. The great Unsinkable had been sunk, and would only be discovered in 1985. In the scheme of things, that's not that long ago! Why did no one find it for so long? It probably had something to do with the fact that it had sunk a whole two miles deep unto the ocean floor. But it is important that we consider this slice of history because the Titanic was so much more than just a big ship that crashed into an iceberg.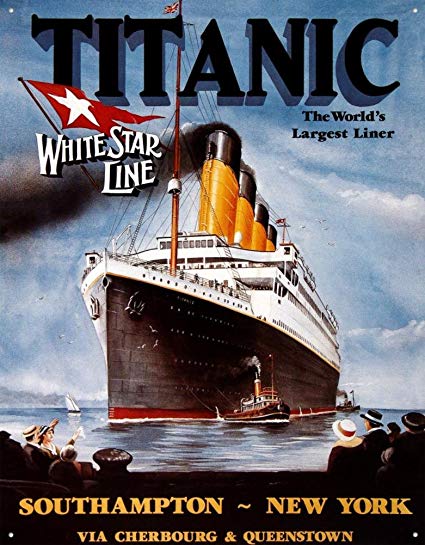 The ocean liner is significant as it tells us a great deal about what life was like back in 1912. It was the original supercruise ocean liner and was so big it basically had an entire town of people living aboard. We're talking totally gargantuan! They even had to build a whole new shipyard just to build it, and it was about as big as four city blocks. 'White Star Line' was the name of the company who built both the Titanic and her sister, the Olympia. But why were they building enormous ships at such a rate?
Chairman J. Bruce Ismay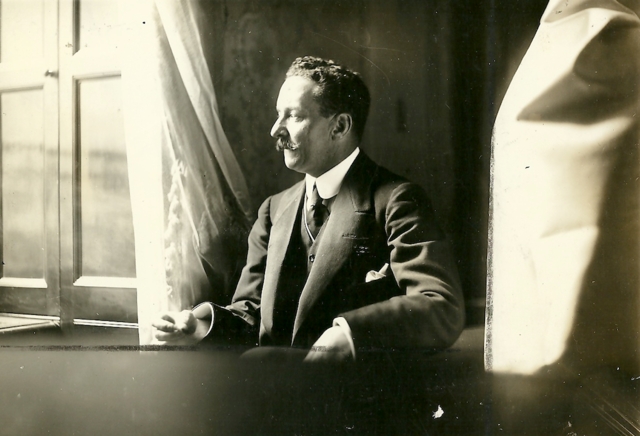 So there's something else you need to know. The guys in charge at White Star Line were having a rough time of things, as the transatlantic shipping wars began. The Cunard Line was one of their biggest competitors and prided themselves on their speed through the water. J. Bruce Ismay was the chairman of the White Star Line, and he had to deliver some bad budget news to the ocean liner's designer. While he wanted the design team to make enormous ships, he also had to bear in mind that the company was not doing so well.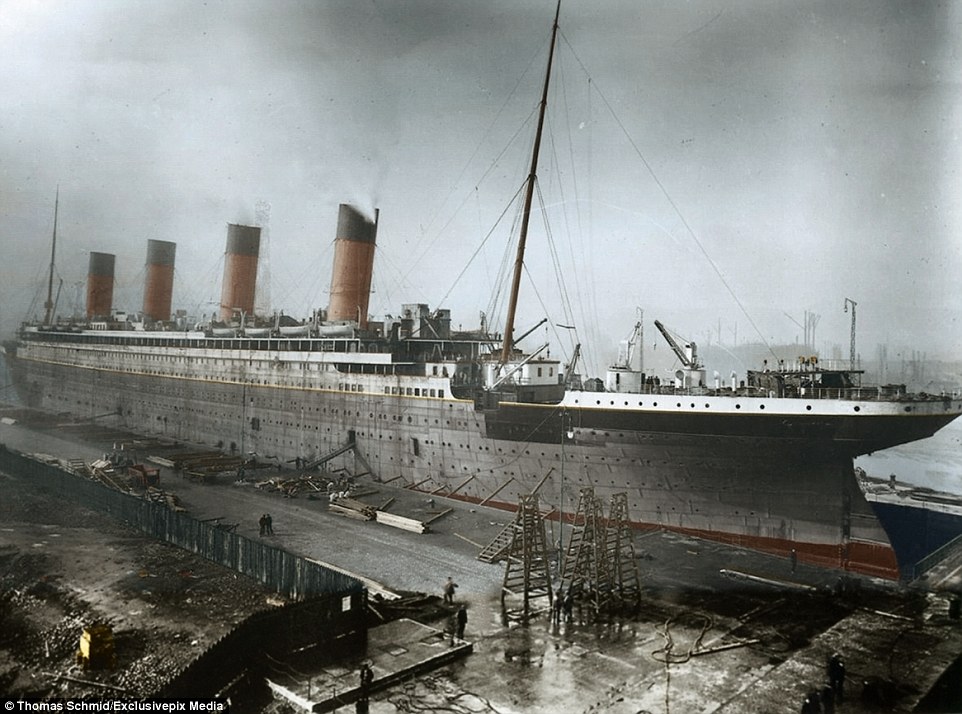 Because his funds were limited, and because he knew it was a race against the Cunard Line to build a more impressive ship, he pressured Thomas Andrews, the head designer. Ismay was growing impatient, and he wanted the job done as quickly and as cheaply as possible. Andrews warned him that there were some important things that they would be unable to include in a ship that size, for example, ensuring that there were enough lifeboats. But Ismay had made up his mind. 
The Pressure is On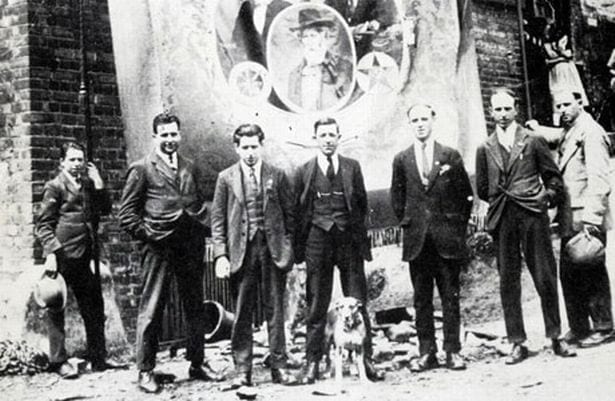 The building of the Titanic coincided with the National Coal Strike of 1912, which impacted the economy at the time of the ship's creation. Because there were coal workers striking, the value of coal went up as there were fewer people to mine the stuff. It's entirely possible that the ship was traveling so quickly because they were trying to conserve fuel. It would take more coal to slow a ship down and then back up again, so the crew may have been under pressure to stretch out their coal.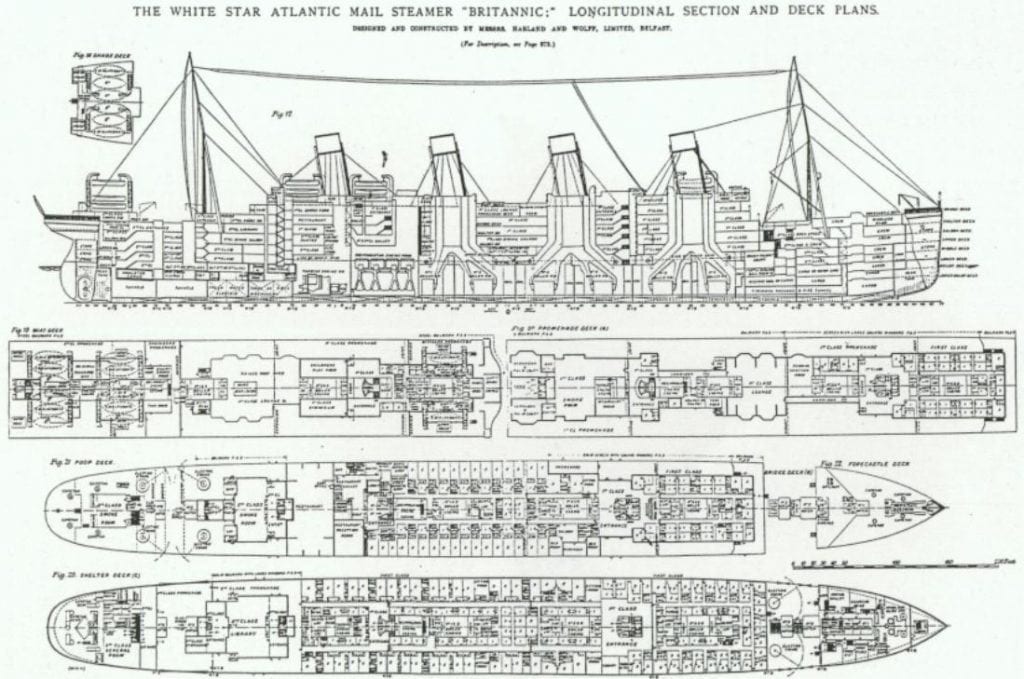 But that wasn't one of the only things that Ismay had to skimp on. The steel they used to build the structural parts of the ocean liner was of very poor quality. Engineers had warned Ismay that he needed to use a higher quality of steel to build such a large boat's integral parts. But the chairman told them to use "ordinary" steel for both the RMS Olympic and the RMS Titanic. As a result, the Olympic ended up with a huge hole in the ship's bow when it collided with a navy boat. Sounds like total luxury, right?
Brand New Evidence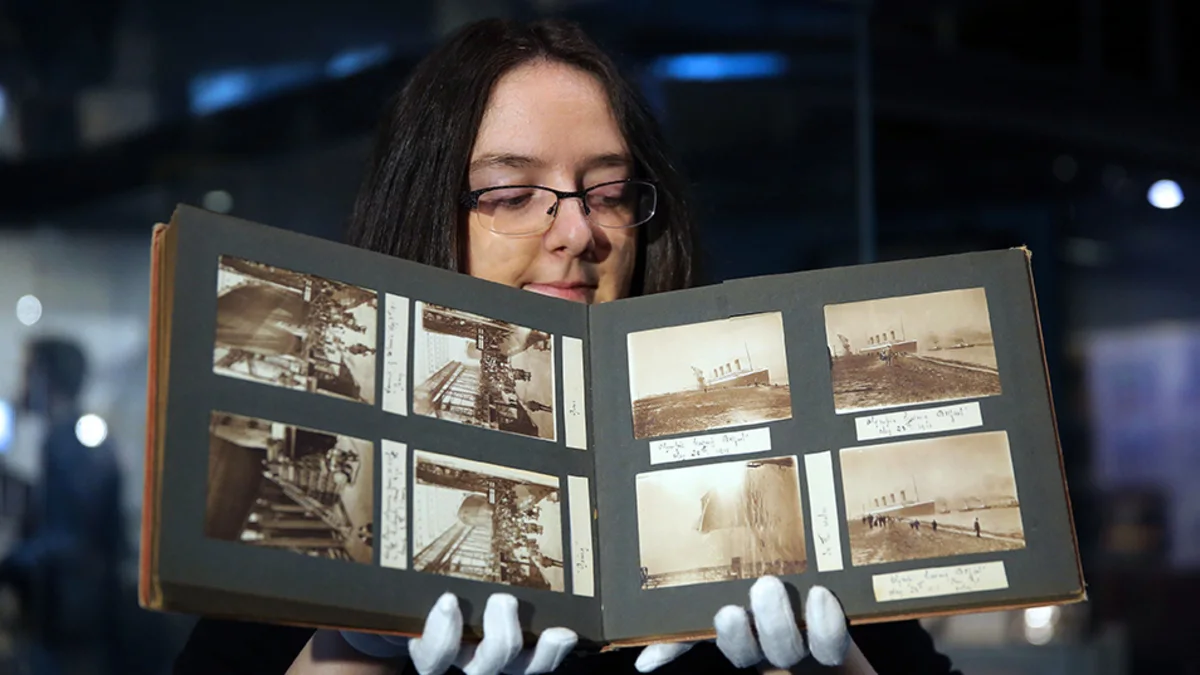 While on the surface, the Titanic looked like a very appealing way to travel from the UK to New York, there were secrets lurking beneath the decks. Some of these secrets were only revealed a couple of years ago, too! Researchers continue to learn new things about the Titanic every day, as more evidence is recovered, and more stories are shared. So what else do we know? In recent years, a new photograph album was found with images from the ship's maiden voyage!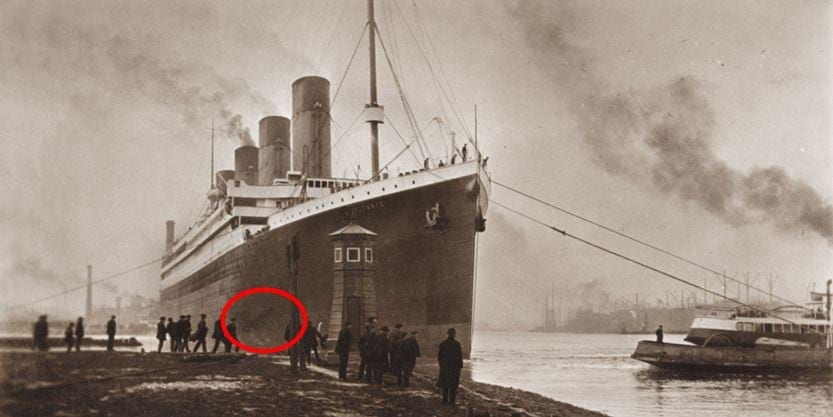 This precious find was unearthed in someone's attic, and then sold to a Titanic enthusiast named Steve Raffield. Flicking through the album, Raffield suddenly spotted something a little strange in one of the images. It looked like an imperfection in the Titanic's hull - but it couldn't be! It would be at least 30-foot long. He passed it off as photodamage or camera glare, but the longer he flipped through the album, the stranger things began to seem...
Where There's Big Burn, There's Big Fire...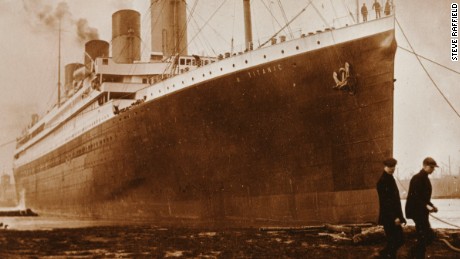 There were more and more images with this long mark in the very same place. It dawned on Raffield that it wasn't glare or photodamage, but instead, it was a very long scorch mark. What on earth could have caused such a big burn mark on the Titanic's hull? Well, it turns out that the mark was just above one of the boilers. But before we go jumping to conclusions about pirate conspiracy theories, there's one important detail that changes things a little: the burn came from inside the ship!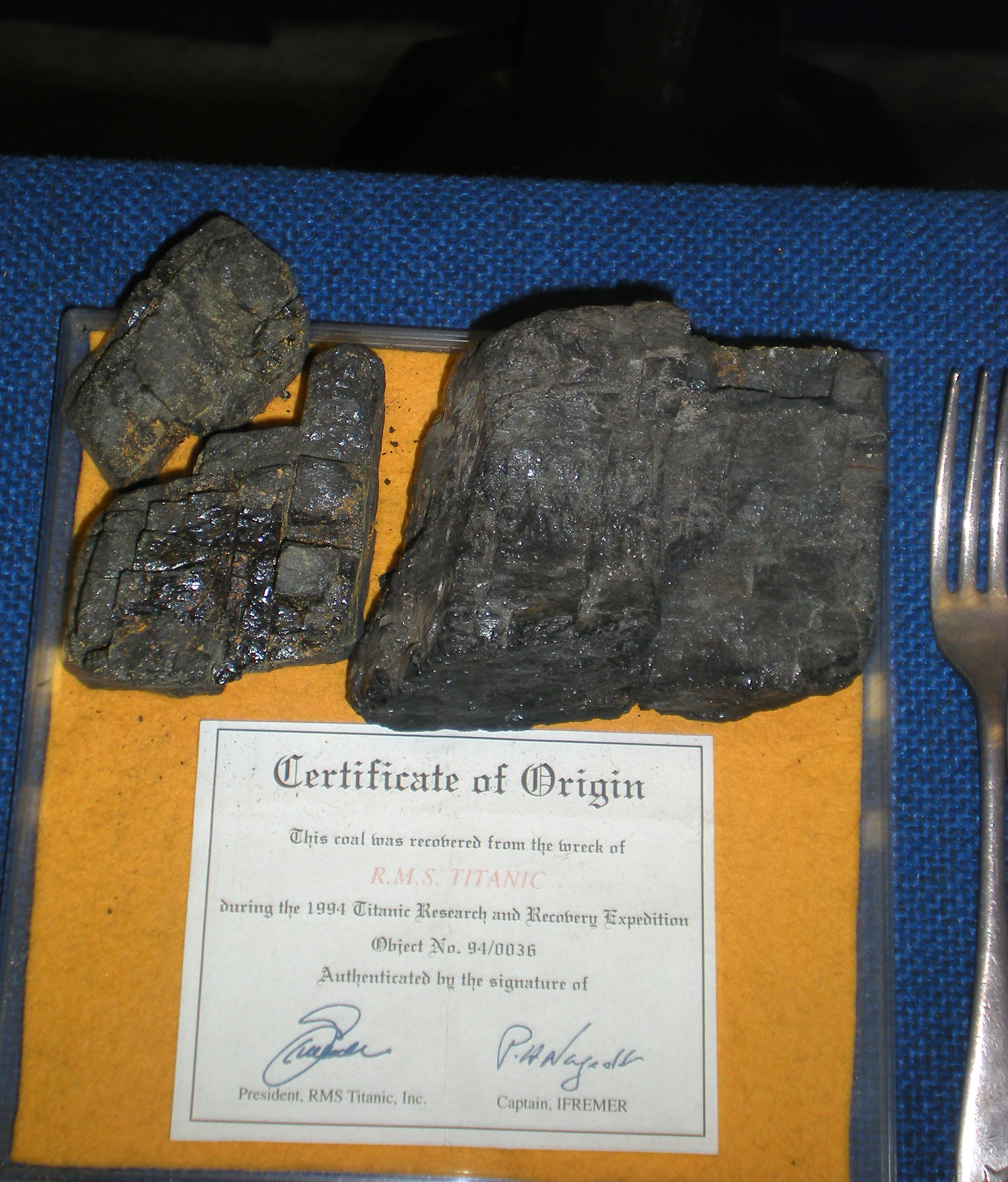 You already know that the Titanic may have had some trouble securing enough coal to make its journey all the way across the North Atlantic. Part of the reason it might have been difficult to get enough coal was because of the sheer amount that the Titanic would have needed. There were
29
triple-furnace boilers, and nearly all of them were double-ended. This meant that when all the furnaces were working, there were over 160 on fire at any one time. But that sounds like… a huge nightmare?
Out of the Frying Pan...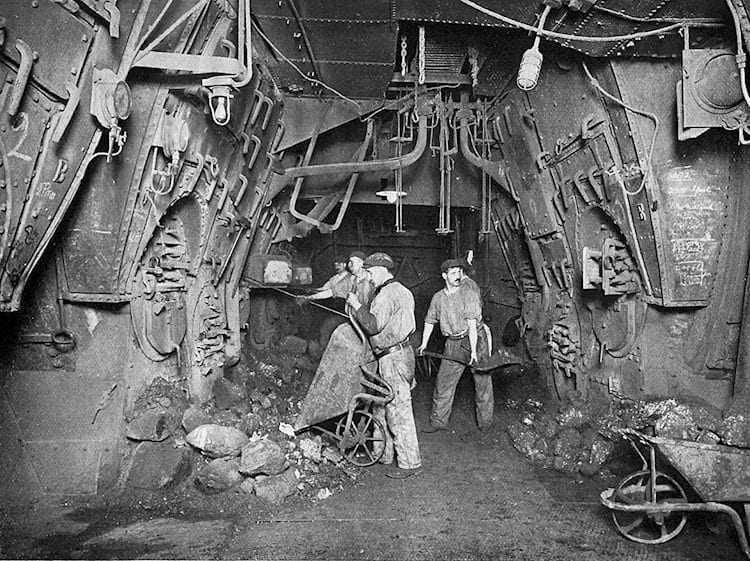 Basically, yeah. Imagine how hot it would have been down there if all the furnaces were on at once! If you're burning that many mountains of coal, you're obviously going to need a LOT of coal. 6,611 tonnes of coal, to be exact. Every day the Titanic would use a mind-blowing 825 tonnes of coal. And do you know what you get when you burn coal? Yep, that's right. The ocean liner was dumping tonnes and tonnes of ash in the sea as it chugged its way over the ocean… yikes! But there was something even more terrifying happening beneath the hull…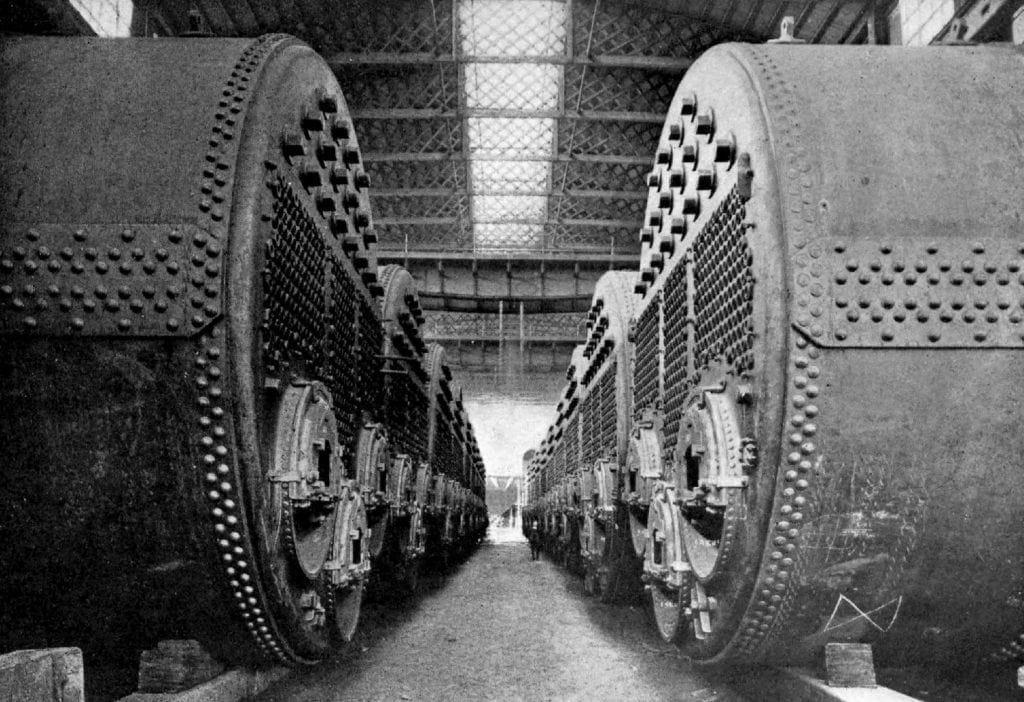 The mountains of coal in the reserves where they stored it were enormous. They weren't just a few meters high but instead were a whole three stories high. This wouldn't have been a problem, except the size and scale of the Titanic meant that there was a LOT of coal. And when the coal was stored, it caught fire. Coal isn't meant to catch fire until it's in the furnace, obviously, so this presented a rather large problem for the crew responsible for powering the ship. The enormous cruise ship was on fire, and it was burning from the inside out, deep below the decks in the very core of the vessel. 
Doomed From the Start?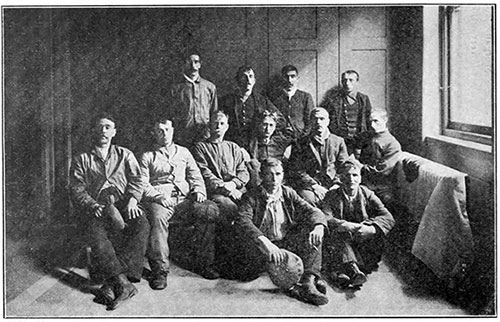 But wouldn't there have been safety measures in place to ensure that nearly 7,000 tonnes of coal stored inside a ship did not catch fire until it was meant to? And like, they'd put it out before they went across the Atlantic, right? Uh, nope. A man named John Dilley was inside the engine room, working where the fires burned. We were horrified by what he had to say: "There were hundreds of tons of coal stored there. We made no headway against it … we didn't get the fire out … from the day we sailed, the Titanic was on fire …"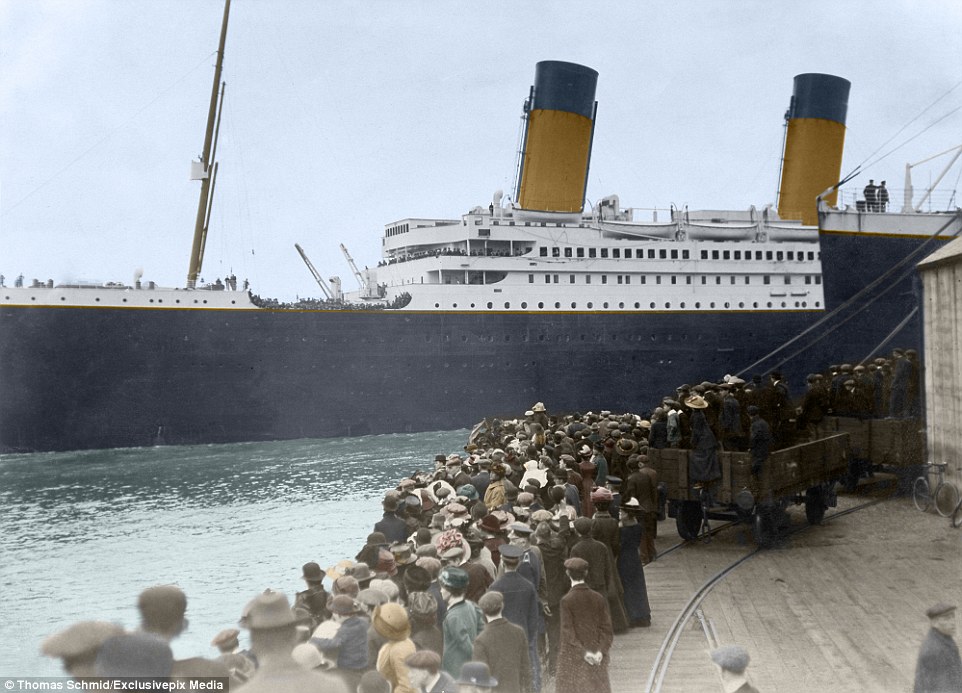 If that wasn't stressful enough, there's more for you. It was on fire before it even left Belfast to pick up over 2,000 passengers in Southampton. Would you have boarded a ship if you knew it was on fire from the inside? No way! And it seems that none of the passengers knew, which is why they happily handed over their tickets and embarked on what would be a much more harrowing journey than any of them could have ever imagined.
Pretending Things Were Ship-Shape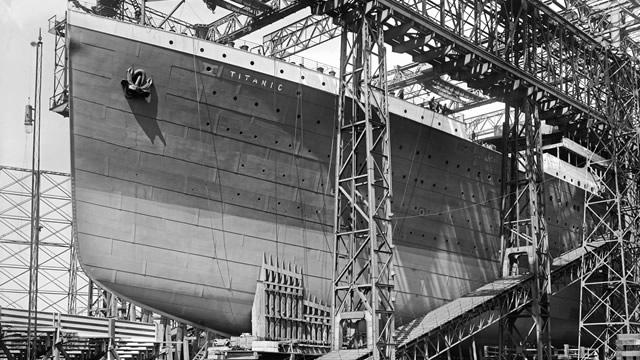 Ismay, who you will remember as the chairman of White Star Line, made it his business to ensure that no one knew about the fire. Every day that the fire delayed the Titanic's launch was another day that he risked losing more investors. So regardless of the fire inside the ship, which had continued to burn despite the engine crew's best efforts, the date for the ship's maiden voyage was set. The RMS Titanic left England for New York on April 10th, 1912. So how on earth did Ismay think he was going to get away with it?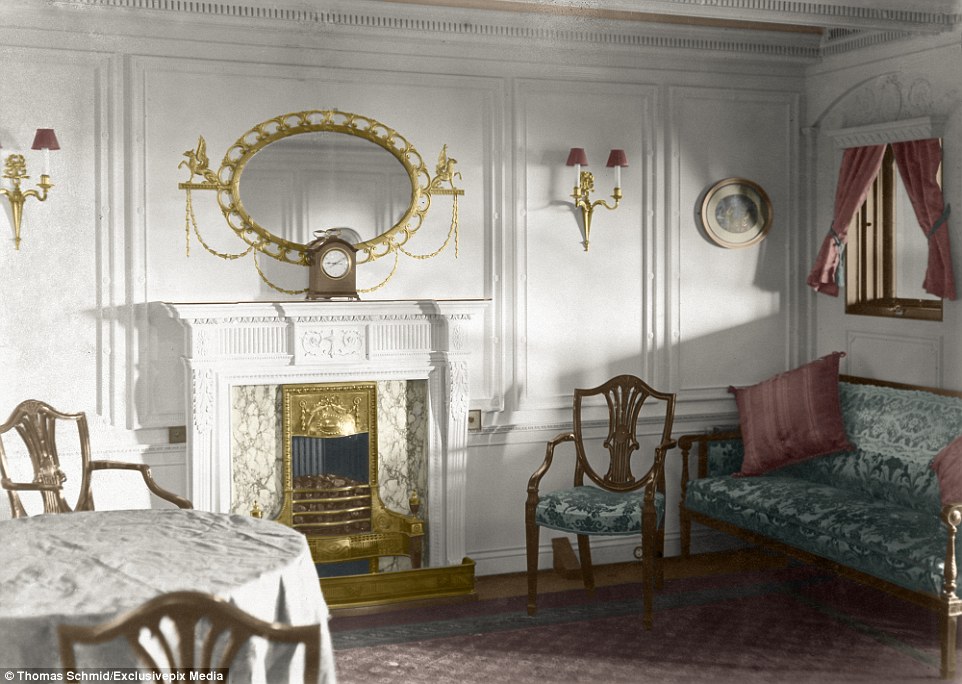 Well, to put it simply, it seems that Ismay thought that he would be able to distract everyone with the smoke and mirrors of the lavish interiors and luxury amenities. So let's get back to exploring what exactly that entailed. Where were we? Oh, that's right: the food! The menus for this historic tragedy are still valuable today. In 2012, three separate menus sold at an auction for over $300,000 altogether. Imagine! The first class menus were so swanky that people still covet them. Wonder what was on them?
Menus That Were Second-to-None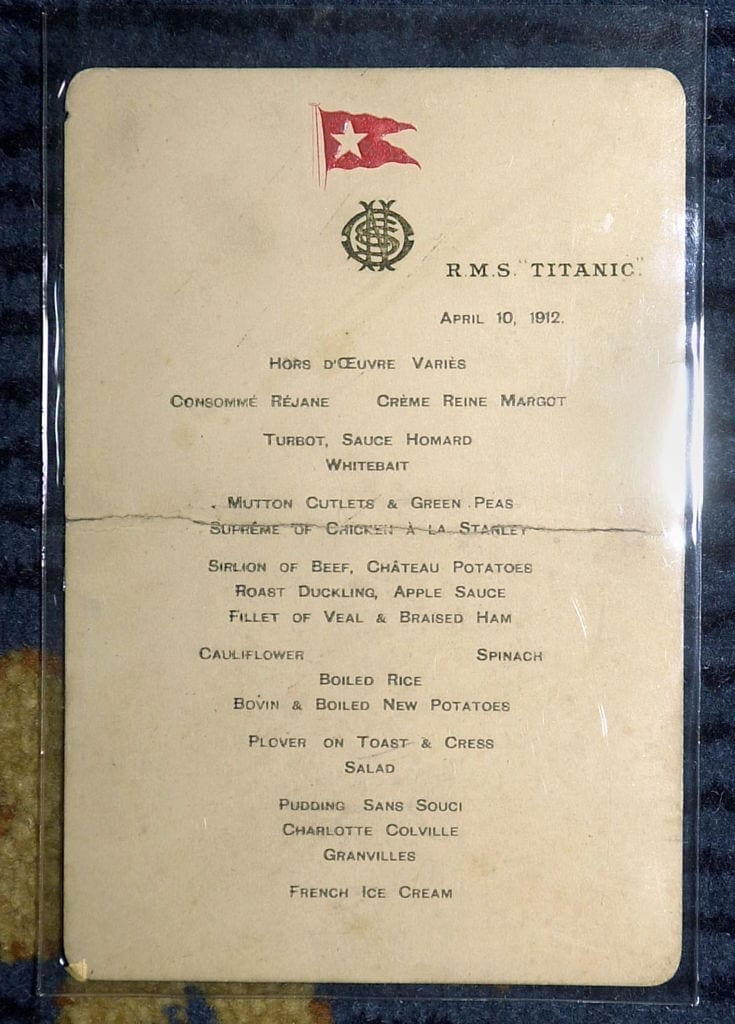 In the third class, which was the least fancy, everyone was fed simply. On their breakfast menu were things like porridge, smoked herrings, or ham and eggs. For dinner it was roast beef, potatoes, and plum pudding, then cheese and cabin bread for supper. The second class was a bit of a step up from third class, and they were fed kidneys and bacon, gratin, Buckwheat cakes, scones, and sausages. Lunch menus have not been recovered from second-class on the Titanic, but dinner was a delicious-sounding affair. It included things like baked haddock, lamb and mint sauce, roast potatoes, ice cream, nuts, cheese, and biscuits. Yes, please! But what about first class?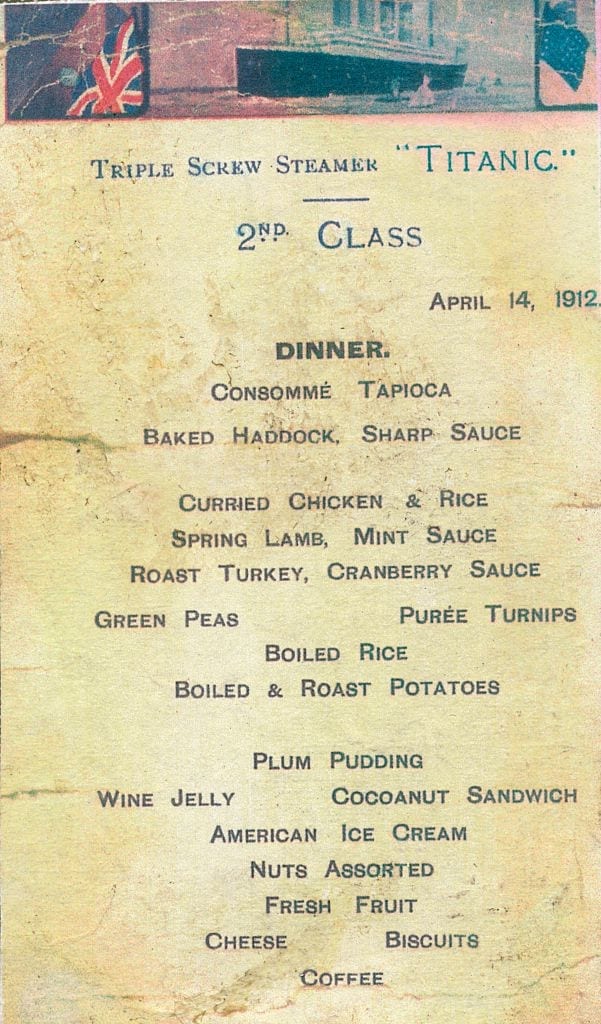 This is where things really get fancy. Breakfast was similar to second class, except a little fancier. They got the best of the best: Findon haddock, smoked salmon, ham, mutton chops, potatoes (mashed, sauteed or jacket), kidneys, bacon, and eggs any way. And that was just breakfast! For lunch, the wealthiest folks aboard the Titanic dined upon steak and kidney pies, apples manhattan, shrimp, lobster, sardines, ham, bologna, corned ox tongue, and cheese boards. And dinner?
A First-Rate Feast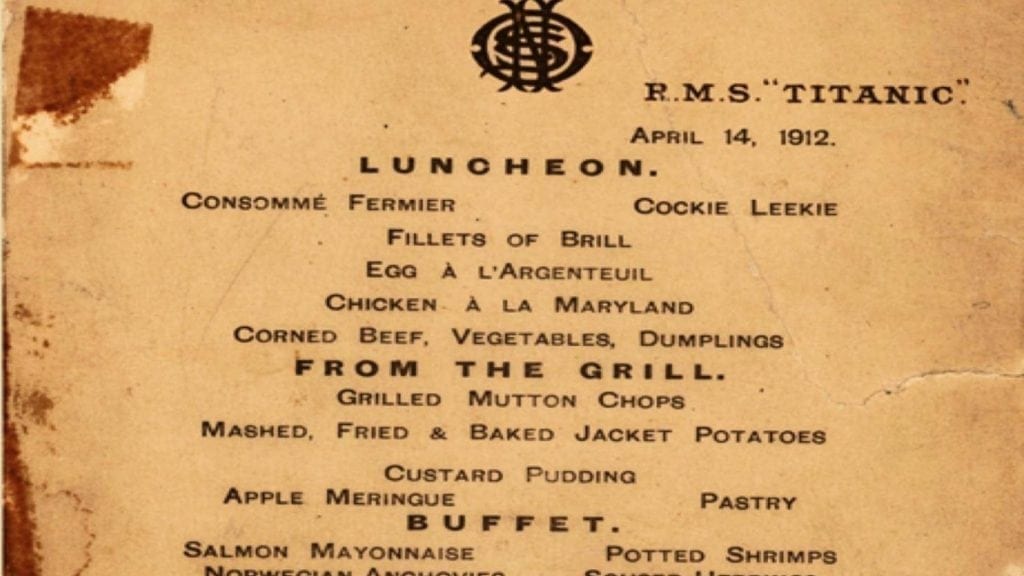 Dinner in first class was the most ludicrous of all. Ten or more courses, the first of which involved hors d'oeuvres and oysters. It's impressive that they managed to fit it in day after day. After first, they ate soup, then salmon, then sauteed chicken, then lamb, roast duck or beef, potatoes, roast squab, asparagus, foie gras, and Waldorf pudding. Can you say all of that in one breath? Phew! And for good measure, they rounded it out with chocolate eclairs and ice cream. Truly, the mind boggles.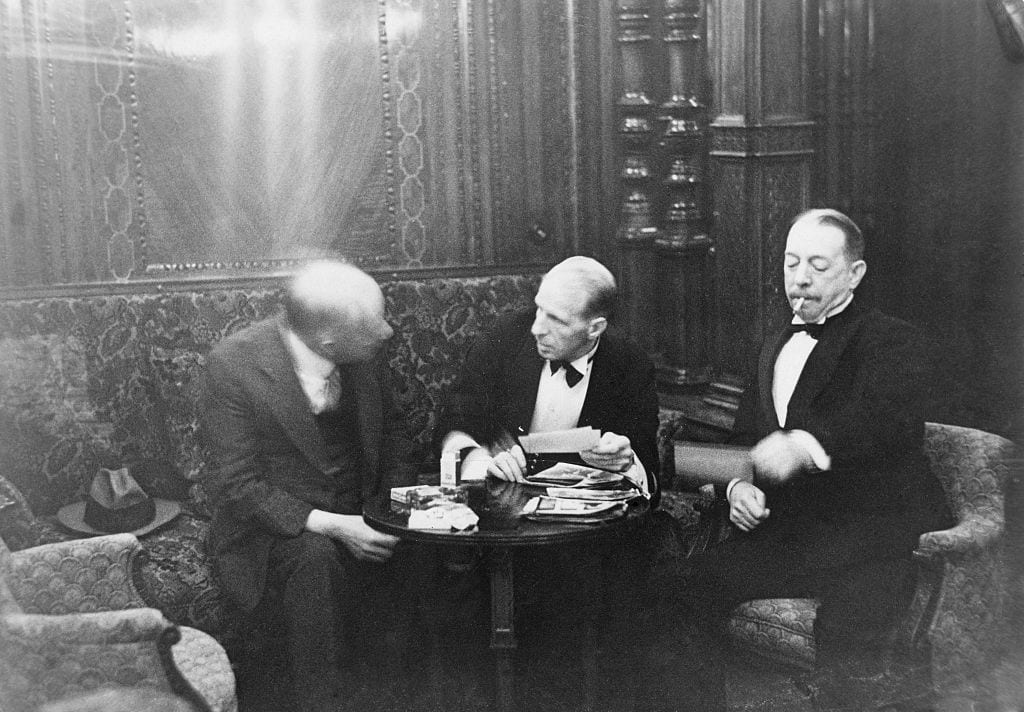 At any rate, Ismay hoped that all of the glitz and glamour would distract the patrons from the enormous fossil-fueled fire slowly eating away at the innards of the ocean liner. And it did, for at least five days. But how did it go for so long without anyone even noticing? After all, we know how quickly a fire can spread. But coal burns quite differently to wood, which is what most people are most familiar with, seeing it go up in flames from the safety of our fireplaces in winter. How did this happen?
Yikes, Yikes, and More Yikes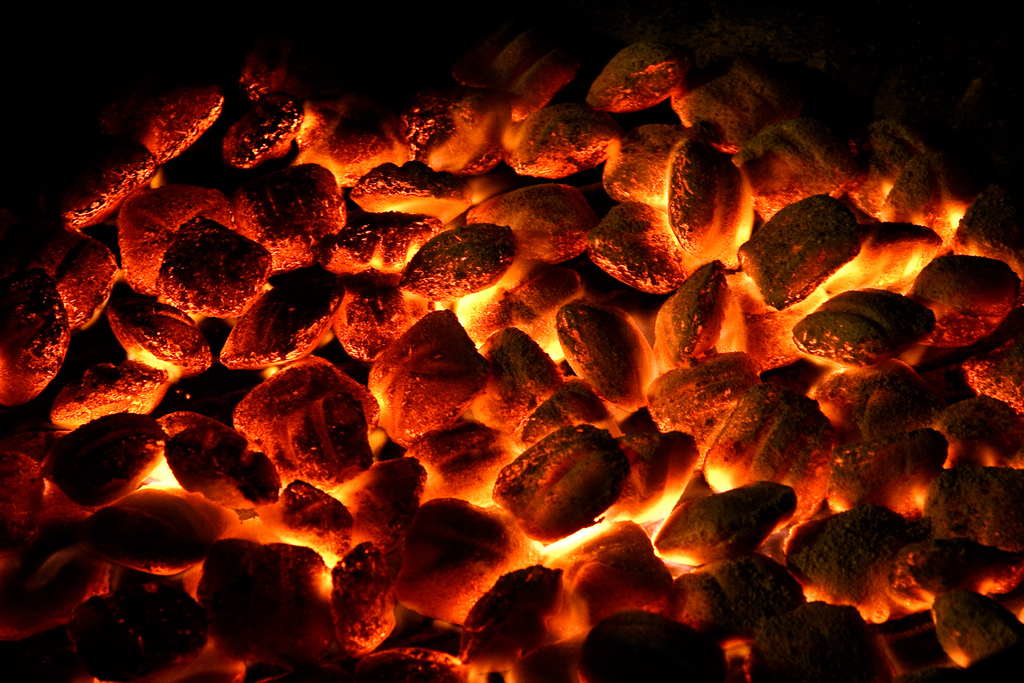 If this has already turned out to be a horror story much greater than you imagined, you might want to stop reading here. Because what we're about to tell you about coal is utterly terrifying. As it happens, coal does not produce a flame when it burns. When there is heat trapped inside a big mass of coal, the heat intensifies and spreads, and before you know it, it's on fire. An expert explained that coal burns in such a way that the fire inside the Titanic could have been going for weeks before they even left Belfast!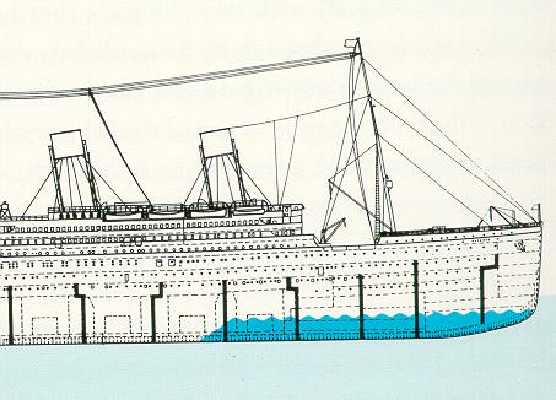 Even more terrifying still, coal fires can burn right up to the temperature of molten lava. And of course, it's pretty difficult to contain something as hot as molten lava on the inside of an enormous ship. And the secret was slowly burning its way through hundreds of tonnes of coal. That coal was inside a metal storage spot next to one of the ship's many bulkheads. A bulkhead is a kind of watertight metal partition inside the hull of a ship. It is designed to prevent water seeping further than just these first pockets of the hull. But wait! Doesn't that sound dangerous?
The Horror Story Continues...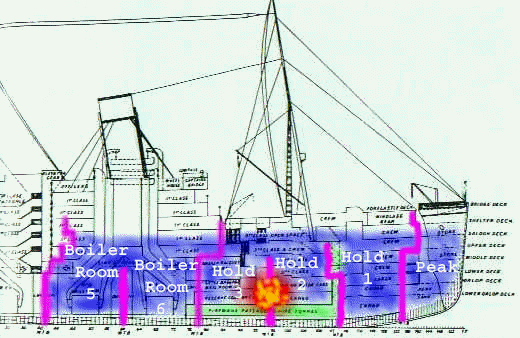 It sounds dangerous because it is dangerous. This coal was burning at the kind of temperature that melts steel, and not just in any old corner of the ship. The heat from the burning coal stores began to impact the very last bulkhead stronghold before the boiler room. Beyond this, there was no protection if for some reason that very last bulkhead failed. As it grew hotter and hotter, the steel, which was "ordinary," as you may recall, grew more and more brittle.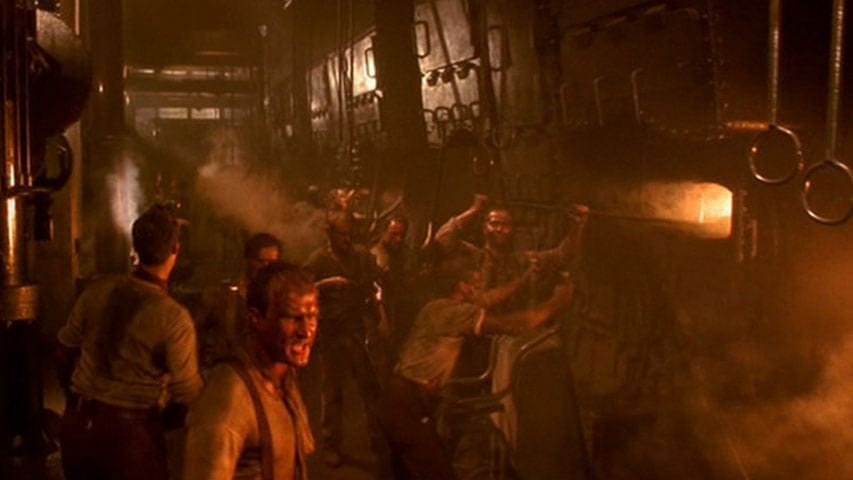 They were optimistic about the fire being under control when they left their first port of call near London. It had been burning since before they even departed Belfast, and the coal workers had been pushing themselves to keep the coal fire at bay. Eventually, the heat from the fire bent the metal from the coal storage partition right around the bulkhead closest to the boiler room. This meant that there was no longer a barrier between the boiler room and the very last bulkhead, which was meant to be watertight for safety reasons. Uh oh…
Over the Speed Limit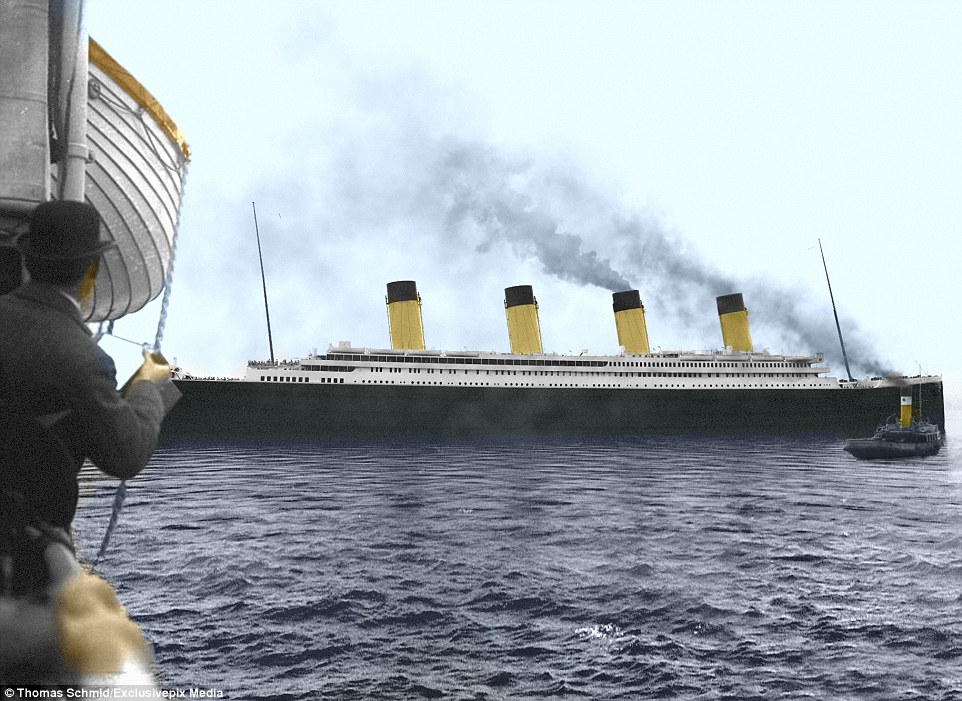 There was only one way that the engine room workers could deal with the fire, and that was by shoveling coal. But with the storage partition on fire, where else was there to put thousands of tonnes of coal? It was in the furnace or nothing. The people in the boiler room had their hands tied. They were under instruction to keep the ship at full speed because it would take more fuel to slow it down and speed it up again. They were nearing some of the coldest waters in the Atlantic at an alarming rate for such a large vessel…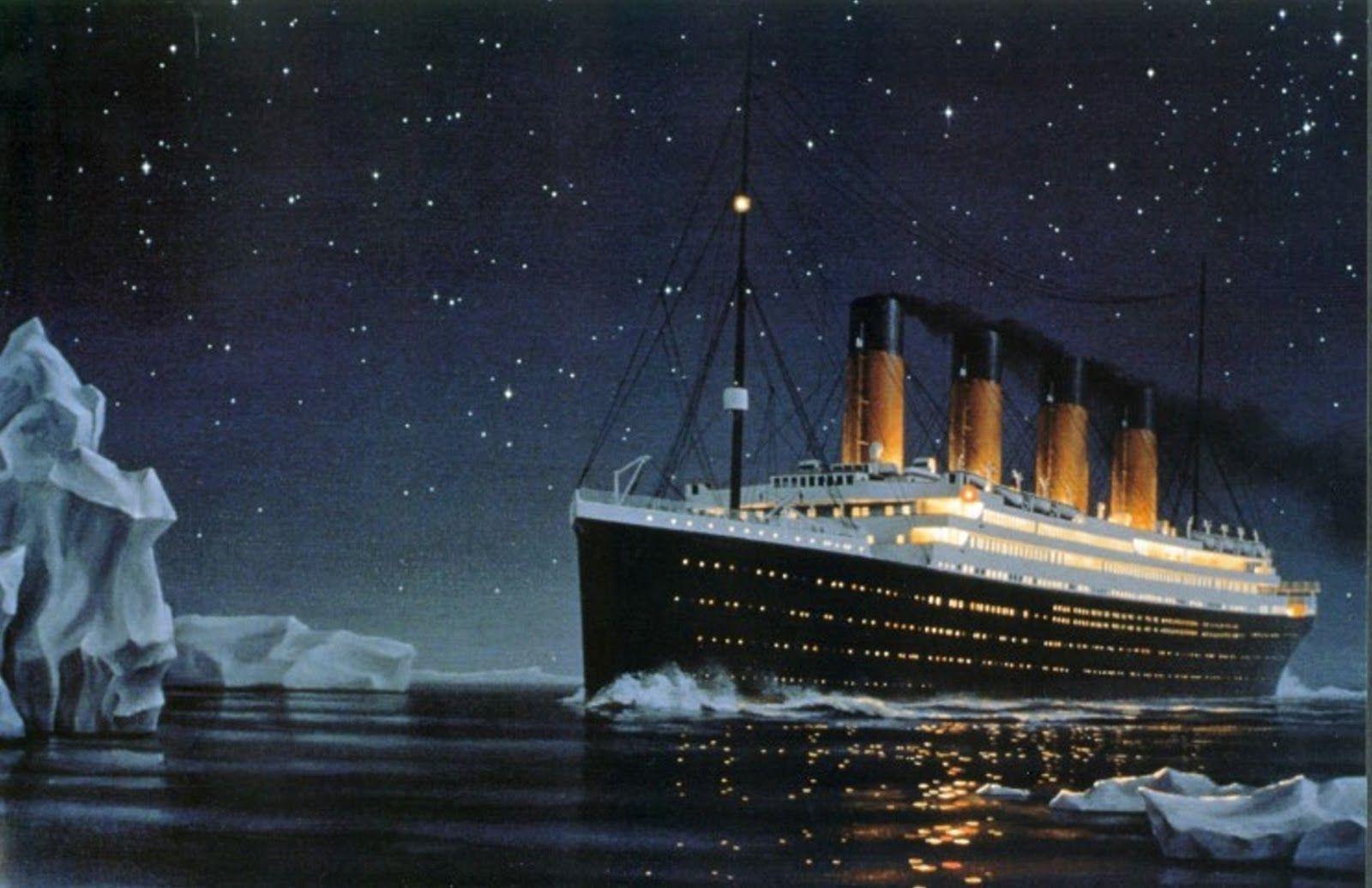 At just over 23 knots or 43km/h the ocean liner was going much too quickly. Other ships warned them that there was a field of icebergs right ahead, but no one was particularly keen to stop. If they took the time to slow down and accelerate again, it might burn more coal than they could afford to burn. Then the Titanic wouldn't even get to New York. Can you imagine how embarrassing that would be? What eventuated, of course, was much worse.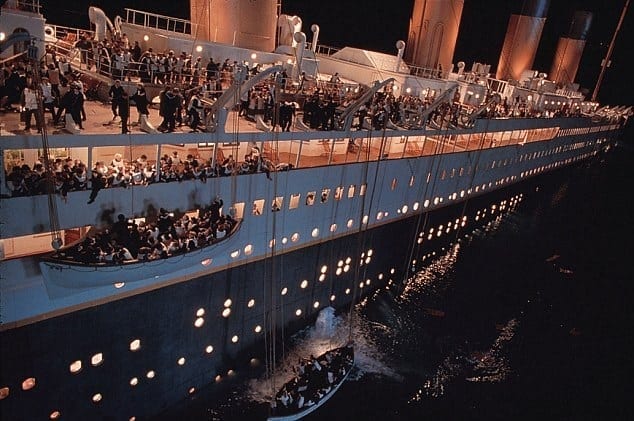 In the evening of the 14th April, four days into the ocean liner's journey, the Titanic rushed its way into the path of a giant iceberg. You might imagine that it would take hours and hours for a ship of this size to finally slip miles into the Atlantic Ocean. But the Titanic took less than three hours to sink, which was nowhere near enough time for all of the passengers to make it to safety. There had been 2,200 people onboard the RMS Titanic, but only 706 people made it back to shore.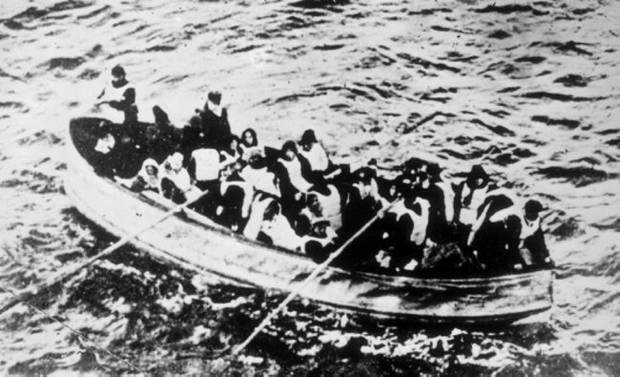 This horrific story about mishap after astounding mishap has been told thousands of times all across the world. Revelations about the fire are proving to help answer the experts' remaining questions. The iceberg hit starboard and tore the hull as easily as if it were an old newspaper. The bow of the ship was filling rapidly with water, and the engine room workers were stressed, to say the least. The pressure forming from water in the last bulkhead was putting immense pressure on the walls of the furnaces…
It Ended in Disaster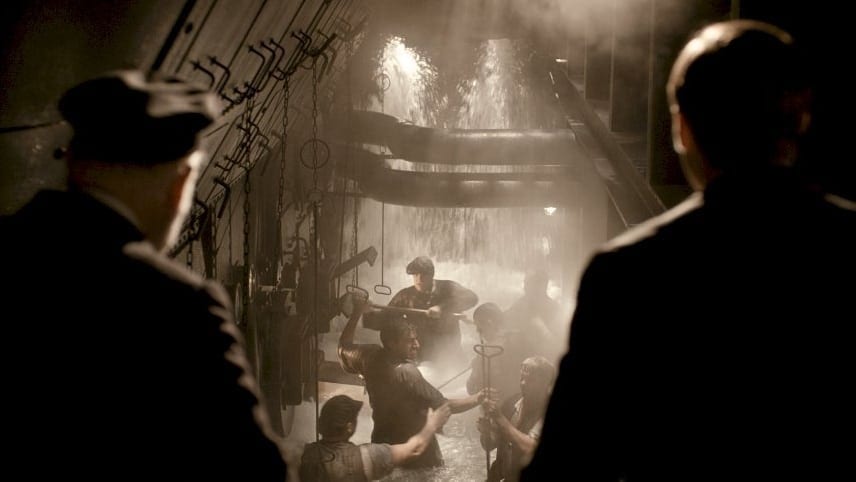 Eventually, this pressure proved too much for the steel separating the furnace from the ocean. The bulkhead gave way, and the coal workers were out of luck. Experts theorize that if the coal hadn't been on fire, and the bulkhead hadn't been compromised, the Titanic might have taken up to six hours to sink instead. This would have been enough time to send a call for help out to the nearest ship. Alas, J. Bruce Ismay's cost-cutting ended up costing so much more than a shipping company's reputation, and a reckless man's job security.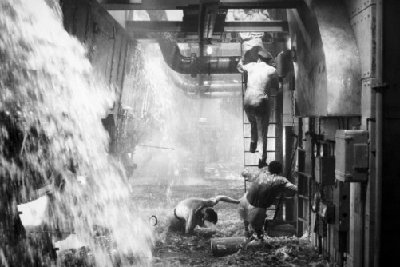 Over a thousand people perished that night as a result of the Titanic's collision with an iceberg. While many more were traumatized beyond belief, they had been lucky to escape with their lives. Among the 706 survivors was everyone's favorite chairman, J. Bruce Ismay. And right after he managed to make it to safety, the first thing he did was send a telegram to all the Titanic's firemen, telling them that they would not be needed for any official inquiry. Which is a totally normal and NOT suspicious thing for the chairman of the shipping company to do.
The Inquiry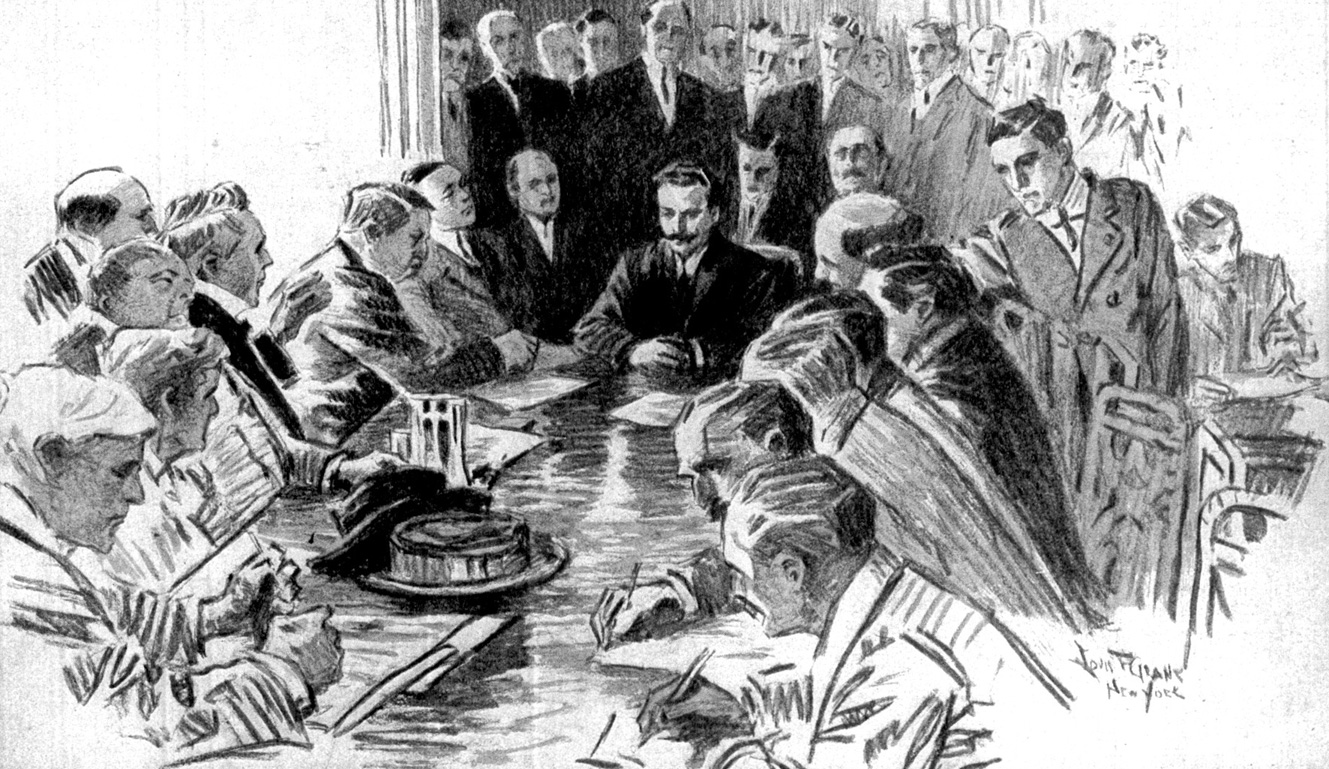 And official inquiry there was! When the time came, Ismay was put on trial. He told the high court judge, whose name was Lord Mersey, that there were no firemen left, and that they had all died in the tragedy. So, uh, who was he sending telegrams to? The telegram was even noted in the official inquiry, but that doesn't mean that Ismay was punished at all. What happened next was even more surprising than the fact that the Titanic had managed to sail so long while on fire from within!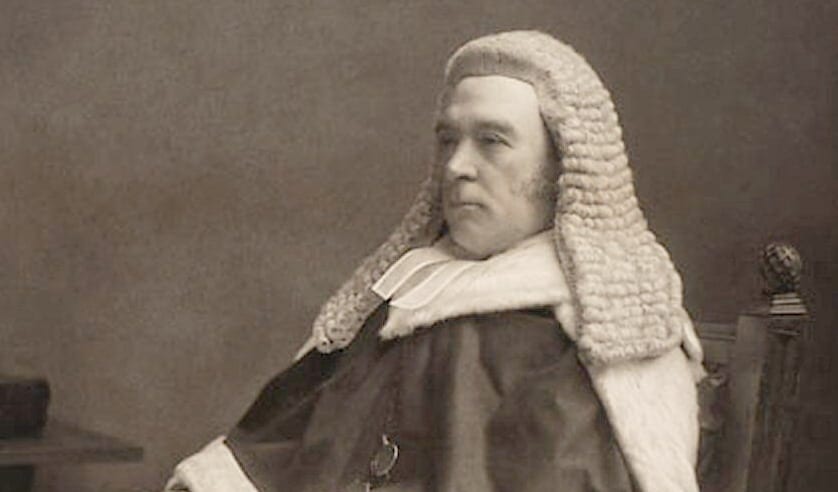 Lord Mersey was not in the mood to do justice that day. It is rumored that he had an air of haste about him and didn't seem particularly interested in taking any of the evidence against Ismay seriously. They even presented evidence to show that there had been a fire inside the ship, but he refused to listen. There was even evidence to prove that only 8 out of the 160 firemen who were hired to keep the coal under control had stayed on board the ship. How alarming is that?
Lord Have Mersey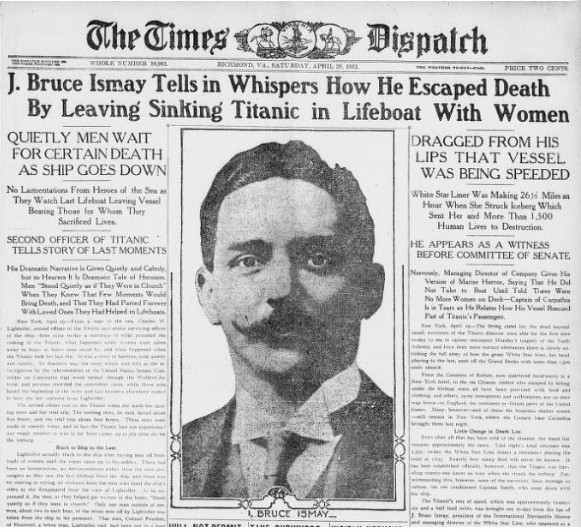 Lord Mersey, as it turned out, did not have a great deal of mercy for the victims of the Titanic disaster, or for their families. He ruled the case closed and declared that the whole ordeal had just been an accident. He reckoned that it was just pure bad luck that the Titanic had hit an iceberg, and accordingly, Ismay was not to blame. Sure, the Titanic hit an iceberg. But it doesn't necessarily follow that Ismay was innocent! Don't you think? It definitely seems strange that Lord Mersey skipped over the evidence.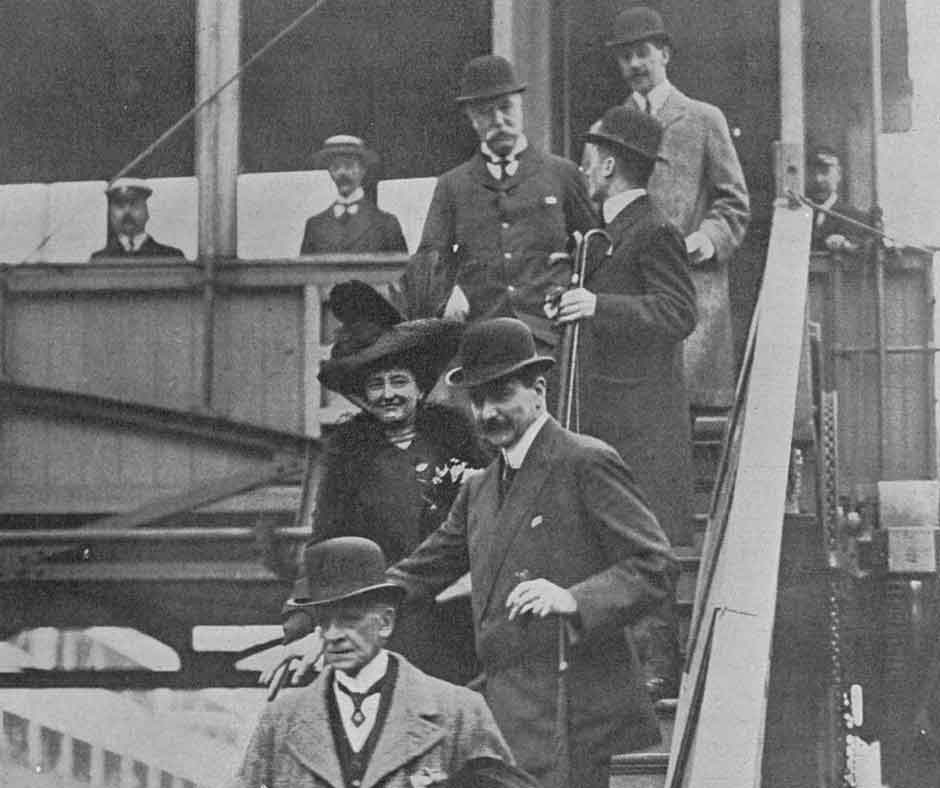 While many of the survivors of the Titanic tragedy took legal action against White Star Line, the official ruling was that it was just an accident. Charlotte Drake Cardeza, who had been in first class, survived. She filed to be compensated for losing her entire wardrobe, which was not cheap. In today's dollars, her claim was for over $4 million. Not many survivors from the lower decks had the means to pursue legal ends, and so while there was some justice, the negligent Ismay was not really punished. He was, however, one of the most reviled men on earth after the incident. So what happened after that?
The Aftermath