40+ Fascinating Facts About Russia
Russia is a great country. It is the largest one in the world, with a total of 11 time zones, and it is known for a couple of things: the Cold war and its secrets, the cold weather, and vodka, to name a few. However, Russia is so much more than this! Since 2000, Putin has been the Russian president, and it has been a fascinating time since. There is so much to learn about Russia, though there is a lot that they keep secret, too. So, prepare to hear some fascinating facts about the largest country in the world.
It's Raining… Women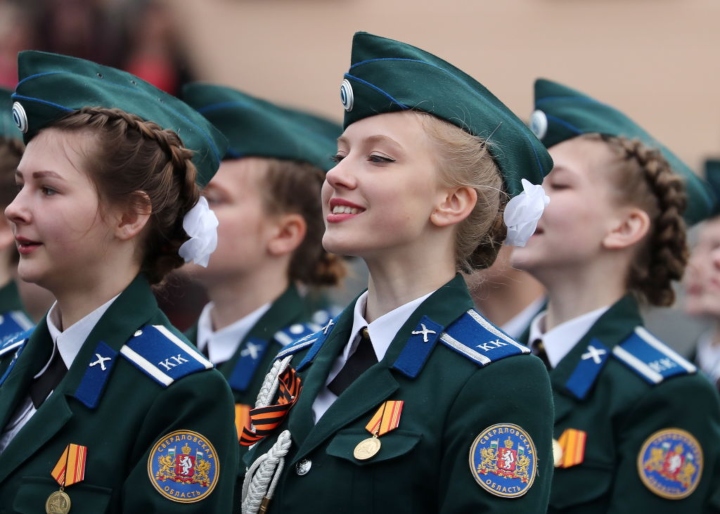 Although the country is run by a man, Vladimir Putin, women in Russia outnumber men. As of 2014, there were 10.5 million more women than men living in the country. According to Tatyana Moskalkova, a member of the Russian parliament, there is an equal number of boys and girls at birth. However, males begin to pass away around the age of 30 due to industrial trauma, war, and accidents, among other things.
Everyone Can Agree On One Thing: Vodka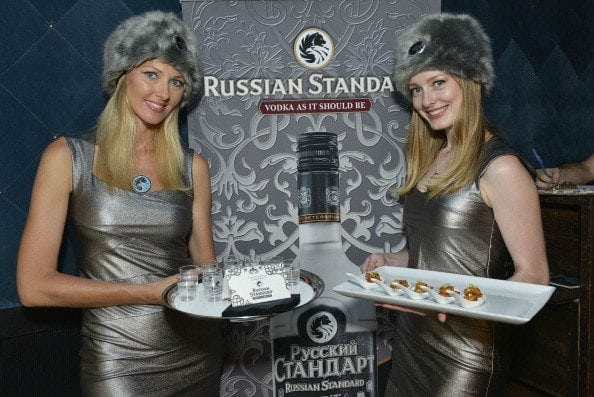 Russians adore vodka. Actually, they are generally big fans of alcohol, but vodka is the national favorite drink. During the holiday season, a Russian spends on average $400 just on liquor! Every year, 23,000 Russians fall victim to alcohol poisoning, which doesn't include alcohol-related deaths like homicides, assaults, and suicides. Russia has the highest rate for these types of crimes in the world! Prohibition was once attempted, but it didn't work out.
Russia And Bodybuilding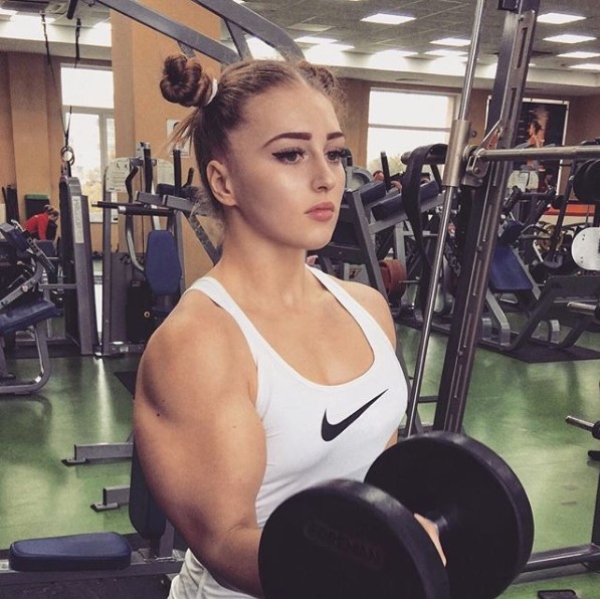 Weightlifting and wrestling have been popular sports since the Soviet Union, which is why many Olympic champions are from the region. Powerlifting is also very popular, and believe it or not, these are not sports reserved exclusively to men. Though they are still feminine, Russian women have been lifting weights and practicing wrestling for a very long time. The most famous names are bodybuilders Julia Vins and Nadezhda Alexandrovna Yevstukhina, who at the tender age of seventeen won a medal in the 69 kg category. Also, Maryana Naumova is officially the youngest powerlifting world champion ever, claiming the world record at the age of fifteen years old. Finally, Julia Vins is also a powerlifter and fitness icon.
Sharing A Pepsi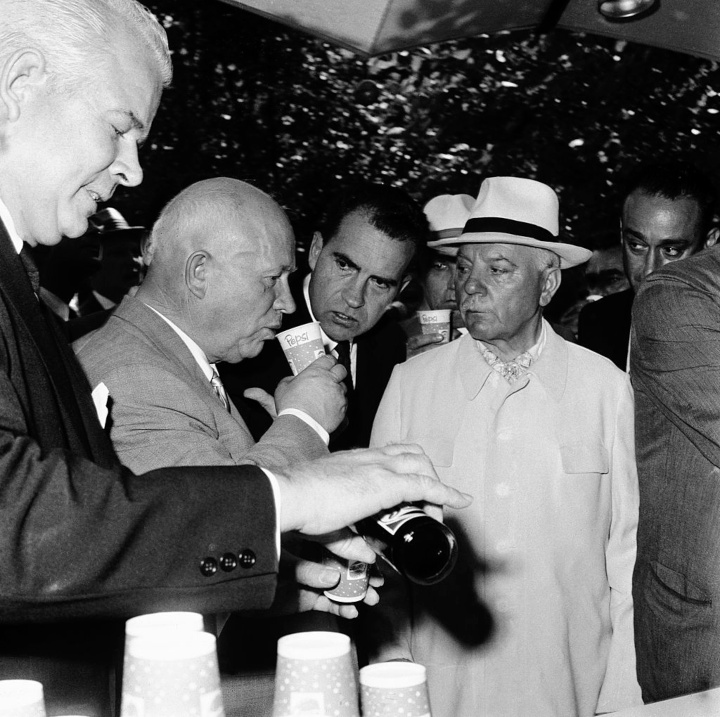 When Vice President Richard Nixon met with Prime Minister Nikita Khrushchev in Russia, the two had a televised debate known as the Kitchen Debate. The two spoke about the direction each of their countries was heading towards and ways to cooperate. Today, Russia is Pepsi's second-largest market, and it accounts for 8 percent of all sales. Aside from talking about serious topics, they also shared a Pepsi. Back in the day, soft drinks didn't exist in Russia, and Pepsi was a lot less popular than Coca-Cola.
Beauty Pageant Winners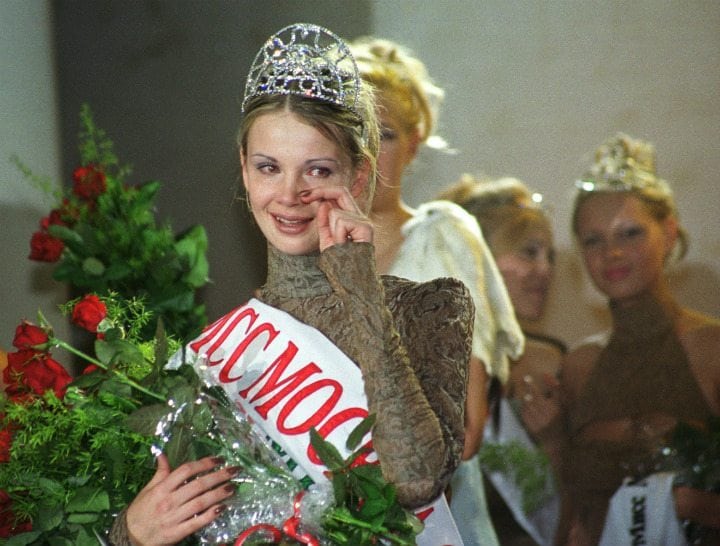 The "Miss Russia" beauty pageant, a contest that has been running since 1992, always introduces some of the most beautiful girls in the world. The winner of the competition represents her country in both Miss World and Miss Universe. Russian beauties have come from varied professions; including a power engineer, a retired police officer, a global economics student, many ballroom dancers, and a cybernetic systems student.
Russia Used To Have A Beard Tax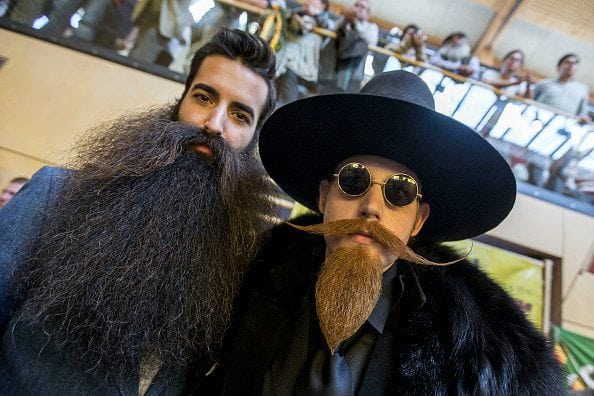 This fact is very old, but it is still rather strange! Many hundred years ago, in 1698, Emperor Peter I set up a beard tax in the country to fight against long and hairy facial hair. To have a beard, men would have to pay a tax, and if they couldn't do so, the Russian police would shave it all off in public. The reasoning behind the tax was that Peter I wanted Russian men to look more like Western European models.
There Are At Least 15 Secret Cities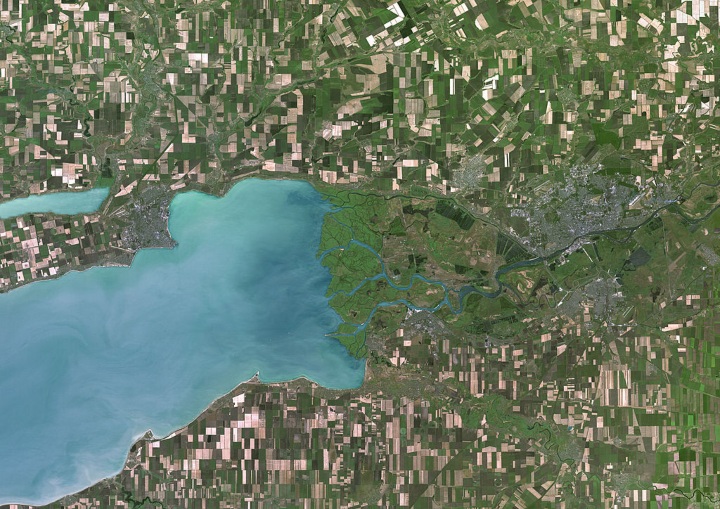 There are many secret cities all over the world, and it is estimated that forty-two of them are in Russia. The cities are classified by the Russian government, so no one really knows their names, or even where they're located! They don't appear on any map, and it is strictly prohibited to visit any of them. Many of them used to be cities involved in metallurgy, as well as the chemical and military industry. These are called ZATO - closed administrative territorial entities. Don't even try to go there!
Many Cosmonauts Have Supposedly Been Lost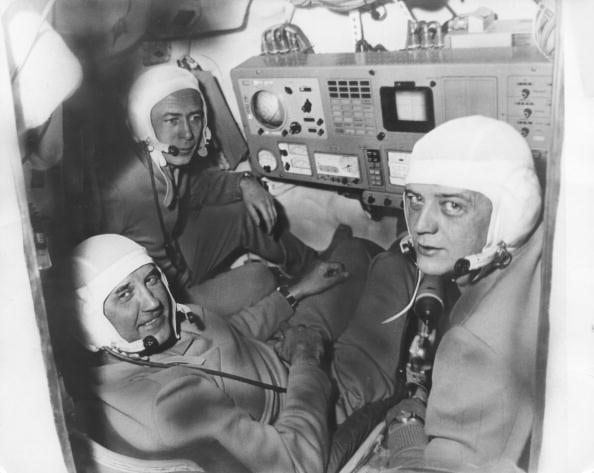 The Cold War and the race to the moon between the United States and Russia are widely known by everyone. In the space department, Russia had some pretty big successes in the past, including Sputnik in 1959, as well as the first manned flight by Yuri Gargarin in 1961. On both sides, sacrifices had to be made, but it has been rumored that Russia covered up many deaths that happened during flight testing and launches. Those who have died are famously called the Lost Cosmonauts. Their records have been completely wiped clean!
Russians And Athletics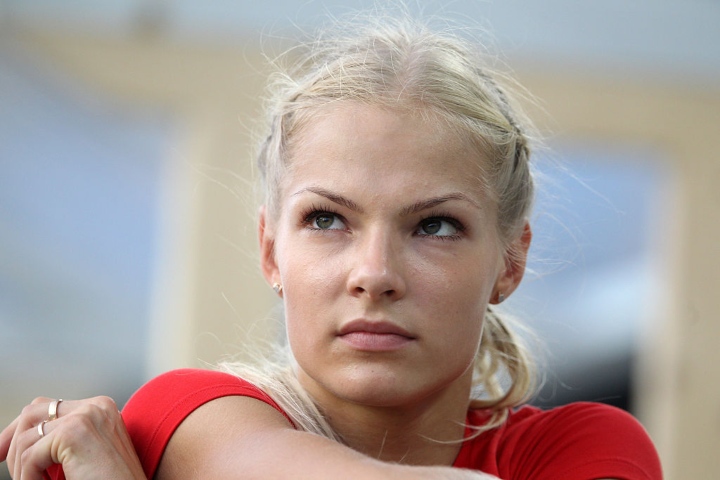 Russia has always competed in sports, particularly winter sports. However, just like in many other places, the most popular sport in Russia is soccer. Other favorites include ice hockey, tennis, and athletics. Many Russian athletes became regular household names, such as professional tennis players Maria Sharapova and Anna Kournikova, who are international superstars, as well as ice hockey player Sergei Fedorov and long jumper Darya Klishina.
There Is No "The" In Russia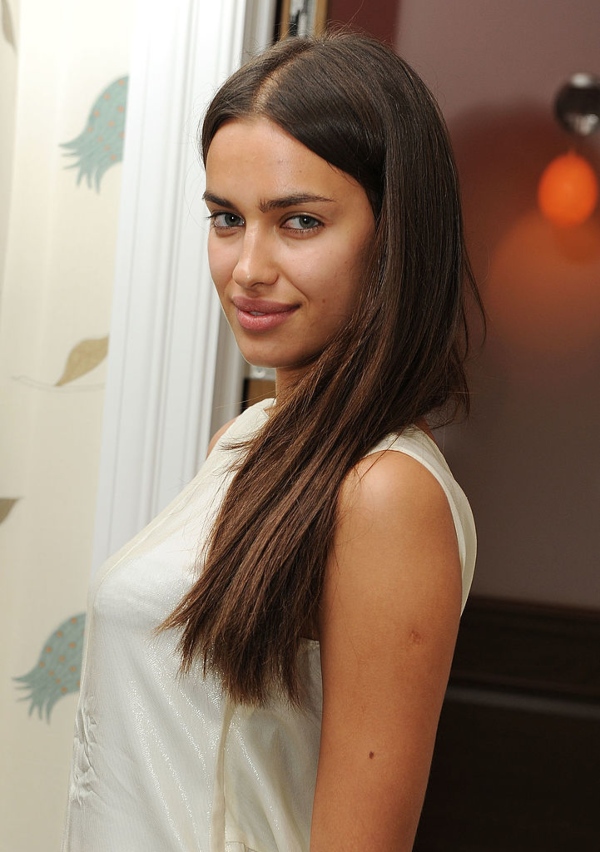 Russian is the eighth most spoken language in the entire world, and the largest native spoken language. More than 260 million people around the world are fluent in Russian. One of the most distinctive features of Russian is that "the" or "a" don't exist. So, not one of its 260 million speakers could say something such as "Take me to the cinema", or "I want a coffee".
The Meaning Of "Red"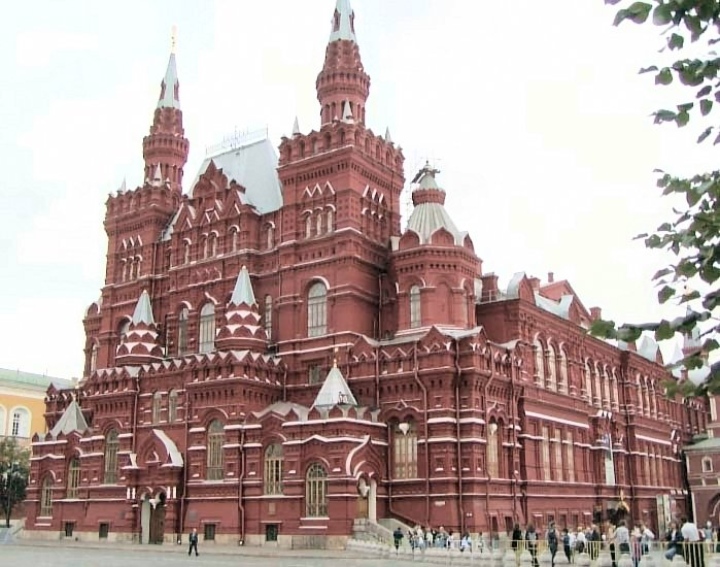 Built in the 16th century, the Red Square was originally created in the hope of becoming Moscow's main marketplace. However, the square became for public ceremonies and declarations, and sometimes, a Russian czar would hold their coronation ceremony there. Many people think that the name is related to communism, but that is not true. The word actually comes from the word "krasnyi" which is a way to say "beautiful" in Russian.
The Deadly Icicles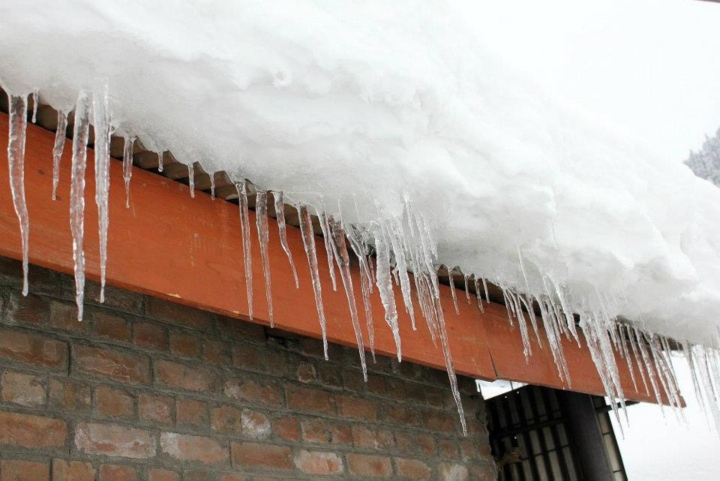 Russian winters are freezing, and many historians believe that this unforgiving winter helped to ambush invasions, particularly those by Napoleon and later on by Hitler. The freezing temperatures lead to huge icicles that generally hang from the gutters in Moscow. They are so big and dangerous that pavements below them are blocked off. If they fell on somebody, it would likely injure them. In 2010, more than 150 people were injured by falling icicles in Saint Petersburg alone.
Save The Hares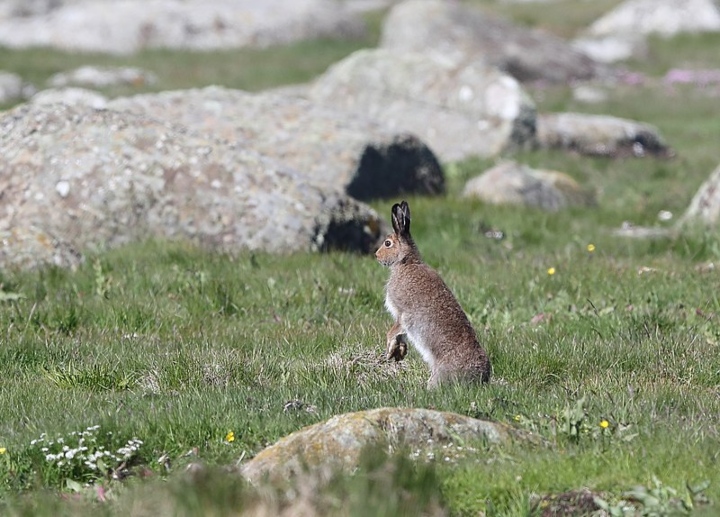 In Saint Petersburg, close to the bridge connected to the Peter and Paul fortress, there is a statue of a little hare with a pensive look on its face. It is a memorial to the huge number of hares that used to live on the island that the Peter and Paul fortress currently occupy. A large number of hares died in terrorizing floods during the 18th and 19th century in Saint Petersburg. A legend famously states that one hare managed to save itself and find shelter in Peter the Great's boot.
The Amber Room Mystery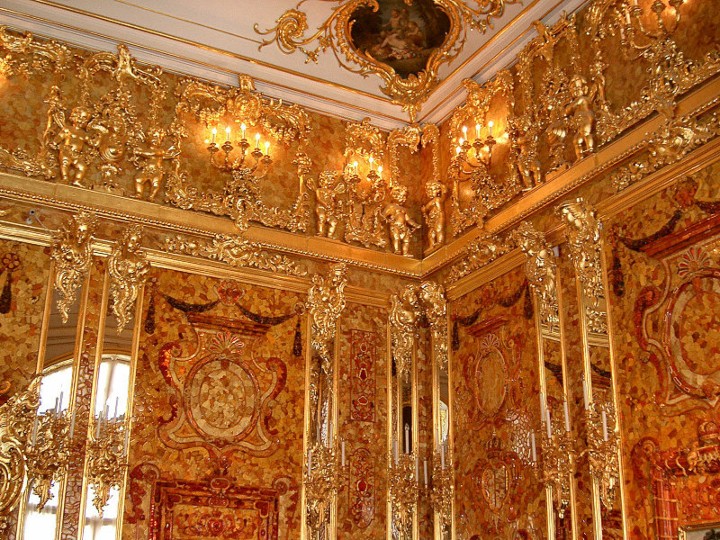 The Amber Room was a lavish chamber with amber panels made of gold leaves and mirrors. The room used to be located in the Catherine Palace of Tsarskoye Selo, not far from Saint Petersburg. During WWII, the room was robbed by invading Nazis, who took it to Königsberg in Germany to be rebuilt. Today, its fate remains a mystery.
A Place Where It's Always 2:10 Am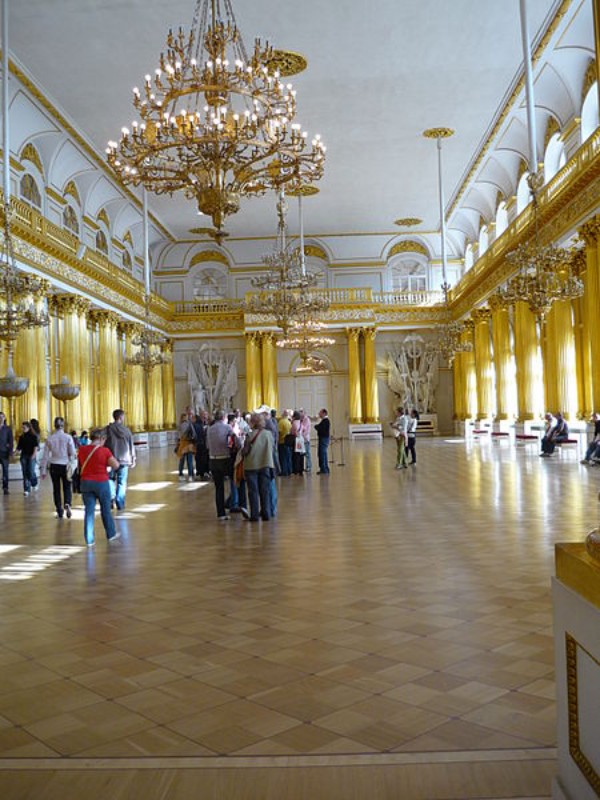 At the Hermitage Palace, there is a unique cloque in the mantelpiece of the White Dining Room that has been stuck at 2:10 am for nearly a century. In the night of October 25, 1917, the provisional government of Russia was arrested by the Bolsheviks. The following morning, at 2:10, to be exact, Russia became a communist country.
Tourists Pay More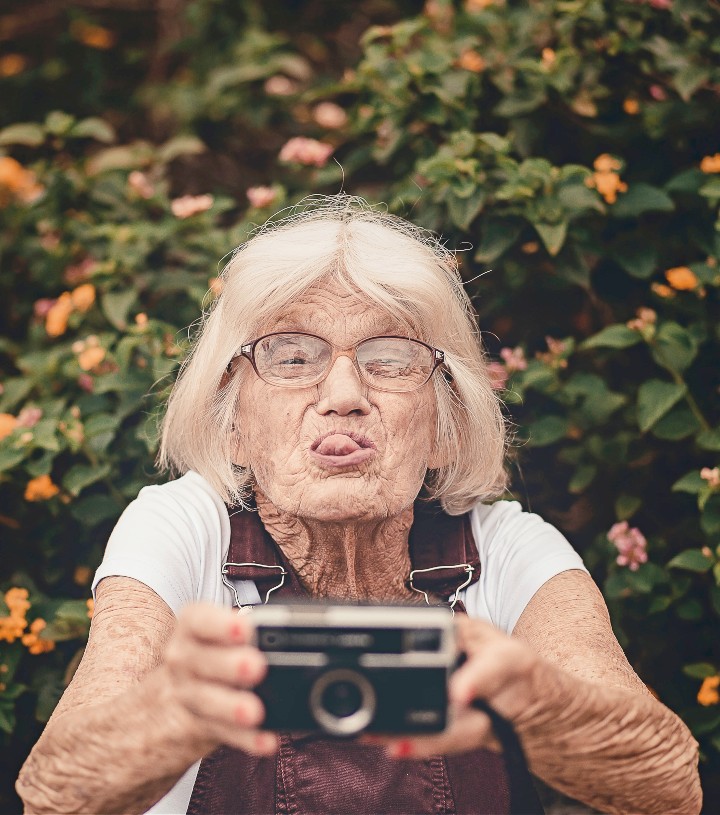 Every year, approximately 10,000 British tourists visit Russia. Over 90 percent of those either go to Moscow or Saint Petersburg. Tourists and expats are charged more than residents so to visit the Hermitage Museum, for instance, the price is 400 Rubles for tourists, but only 350 Rubles for Russians. A visit to the Peterhof Palace, on the other hand, costs 550 Roubles for a foreigner, but only 400 Roubles for a Russian.
Where The Billionaires Are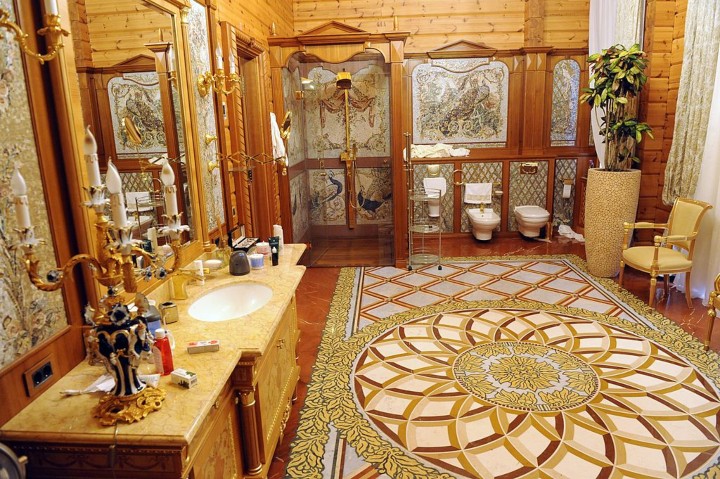 There is a total of 62 billionaires in New York City, which has a total wealth of 280 billion. Put together, London and Hong Kong are home to a total of 43 billionaires. However, none of those match the number of billionaires in Moscow. Moscow is home to 84 of the world's wealthiest people. Together, their wealth equals over $366 billion. Some of the famous billionaire names include Mikhail Prokhorov, owner of the Brooklyn Nets and Brooklyn's Barclay Center, and Leonid Mickelson, the wealthiest man in the world. He is involved in the gas and petrochemical industry with his company Sibur, as well as natural gas with Novatek, and the man is estimated to have a total of $14.4 billion.
Pipelines Bigger Than Planets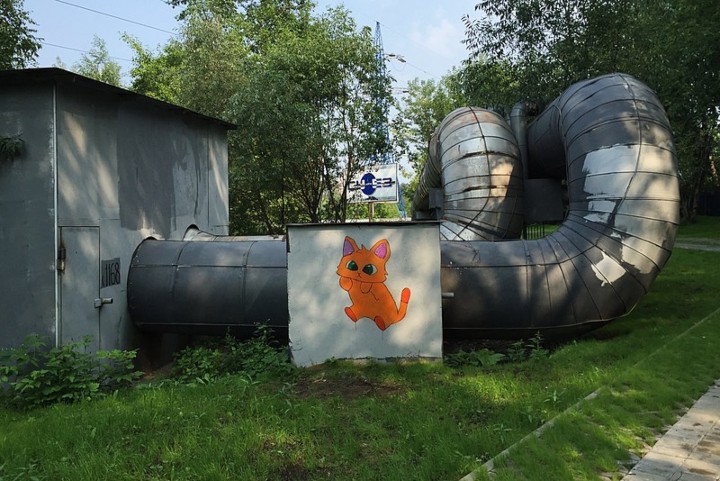 The petroleum industry in Russia is one of the largest in the world. The country is home to the largest reserves of natural gas, and it is also the world's biggest exporter of the natural resource. Such a massive supply of petroleum and gas requires an abundance of pipelines. All in all, Russia's pipelines are 259,913 kilometers long. In comparison, the Earth is only 40,075 kilometers in circumference. So, it means that Russia's pipelines are long enough to go around the Earth six times.
Dash Cams Are Used To Protect From Fraud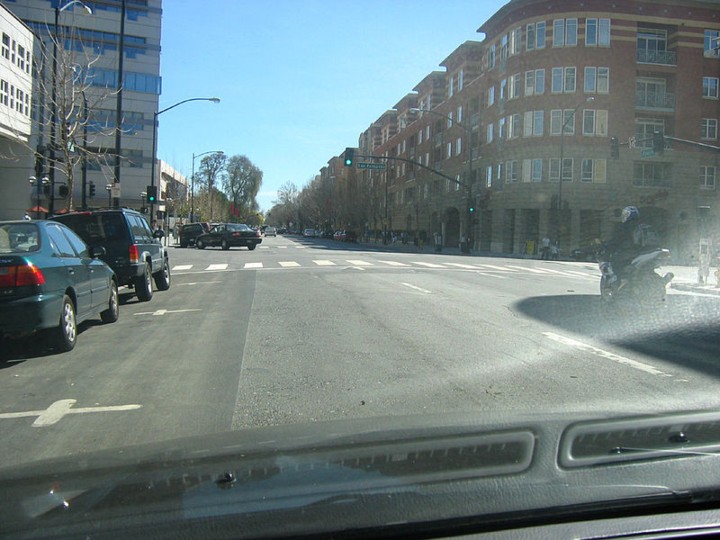 If you go to any video streaming site such as Youtube, you will find some pretty crazy dashcam footage coming out of Russia, mostly from police cars. However, regular people have dashcams too, recording all their trips. In Russia, dash cams are used to protect from fraud, as a lot of people stage accidents and act injured to take money from others, so these little cameras protect drivers by providing evidence of whatever transpired.
Beer Wasn't Considered An Alcoholic Beverage Until 2011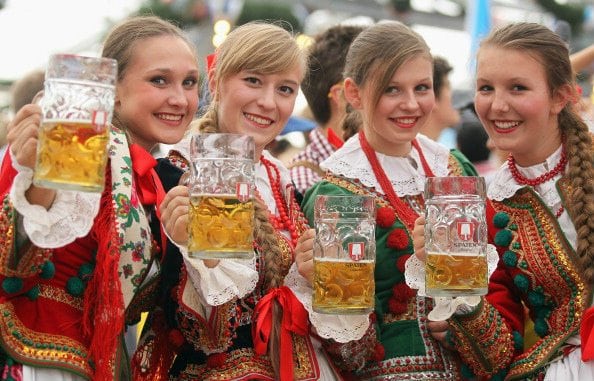 We all know how much Russians love alcohol, so it is unsurprising that until only eight years ago, beer was not considered to be an alcoholic beverage. Legally, until 2011, beer in Russia was basically like a soft drink! Until 2011, any product with less than 10 percent of alcohol was considered just another grocery. Even with all the new regulations on alcohol, sales are still up by 30 percent! You just can't keep Russians away from alcohol.
Dogs Use The Subway System Too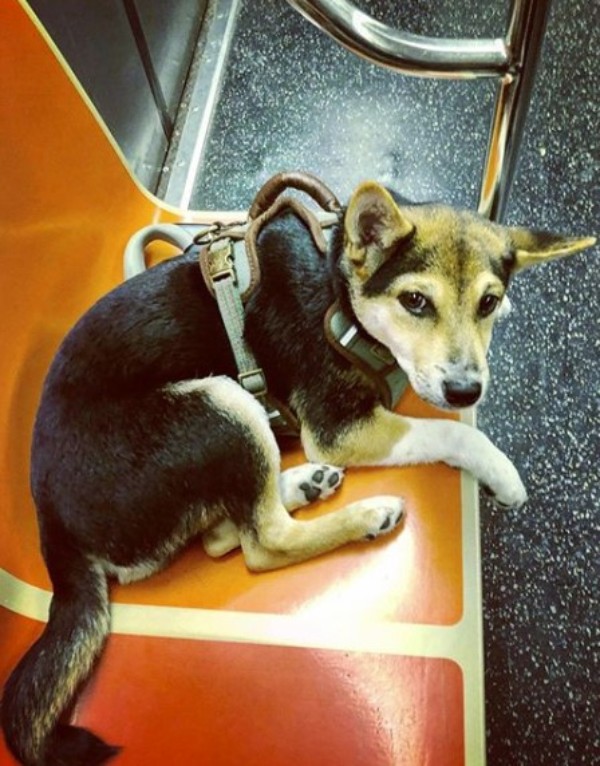 Around 500 homeless dogs call Russian subway stations home. Some of those have been deemed "metro dogs" as they know how to use the subway system as a mode of transportation. According to renown Russian biologist Dr. Andrey Poyarkov, the dogs use the subway system to go to the city and scavenge for food during the day and then go back to the suburbs at night.
How Are You?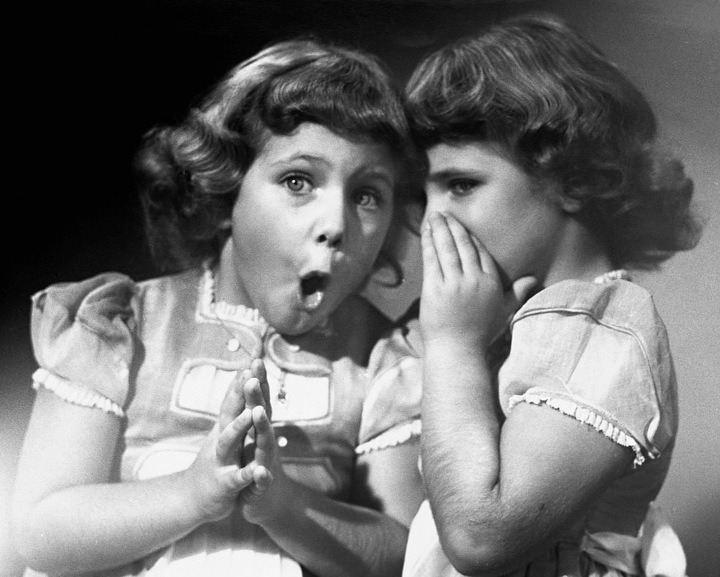 In the United States, it is normal to be asked: "how are you?". Typically, people respond with hardly more than just a word like "good" or "great". In Russia, the answer to that question is expected to be longer, with much more detail. Short or clipped responses to "how are you" are considered rude, and it is known to upset Russians.
Here Come The Walruses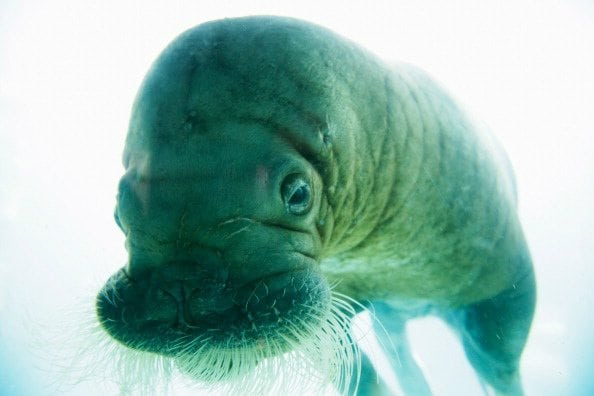 Despite the freezing temperatures, Russia still has many famous beaches. Close to the Peter and Paul Fortress in Saint Petersburg, there is a beach famous not just in summer, but also during wintertime. Russians head to this beach during the cold months to take advantage of its therapeutic effects. These Russians are jokingly called walruses - an animal in the arctic that slows its heartbeat down to survive extreme temperatures.
Big Land, Big Rivers, And Big Lakes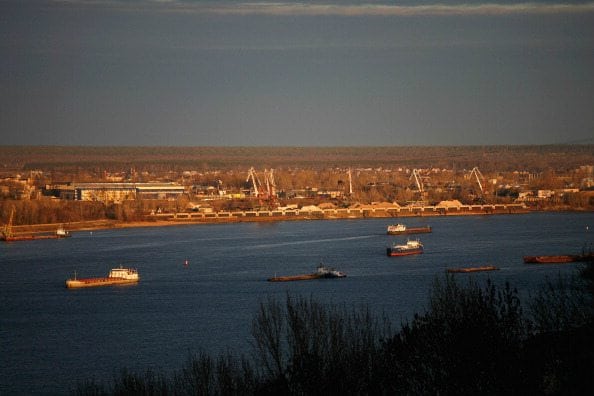 Russia is the world's largest country in landmass. One-tenth of all land on earth is in Russia. Also, it is home to Europe's largest river, the Volga, as well as the world's deepest lake, Lake Baikal. The Volga River is determined to be 2,300 miles. Lake Baikal, on the other hand, has almost 20 percent of the whole world's freshwater supply.
The Animals Of Russia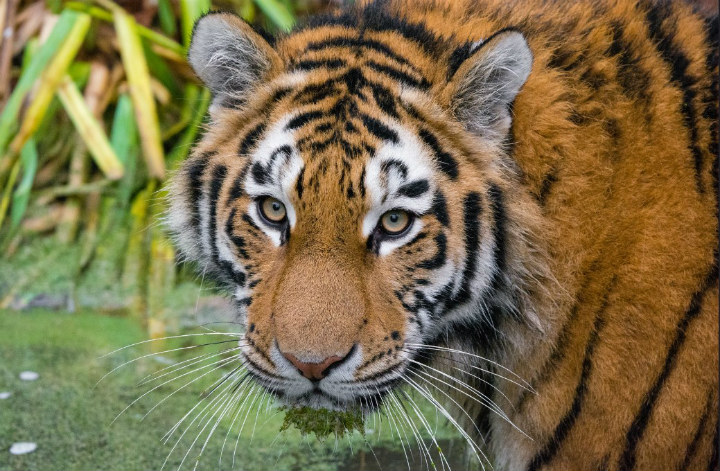 The vast landmass of the country makes it attractive for many animals like the Siberian roe deer, the Siberian tiger, and the Russian bear. The Siberian tiger is the largest cat in the world. It lives in the Siberian Alps in Russia. The Russian bear, on the other hand, is a symbol of Russia's might and power since the 16th century.
Inventing The Helicopter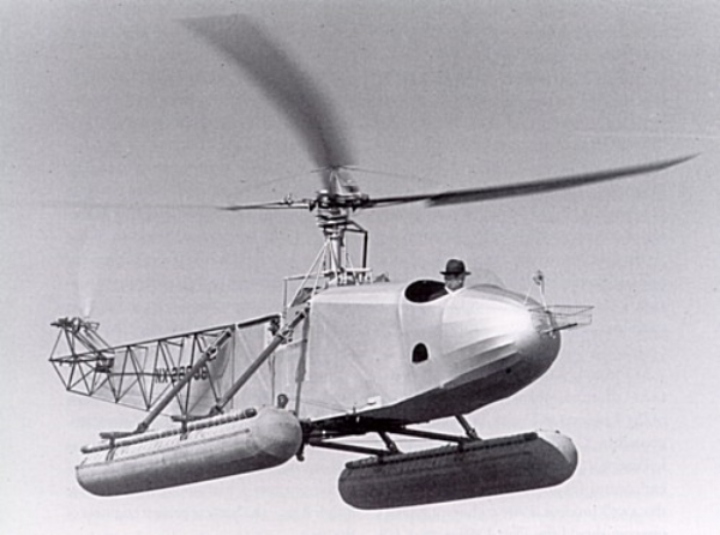 The first helicopter was built in 1924 by French inventor Etienne Oehmichen. However, it was only capable of traveling a mere kilometer. Russian aviator Igor Sikorsky improved upon this, creating a helicopter able to travel extended periods. Sikorsky began to work on helicopters as early as 1910. By 1940, Sikorsky's VS-300 had become the example for all other helicopters to base themselves on. Also, Sikorsky designed and built the first military helicopter, which he sent to the American army.
Chess Masters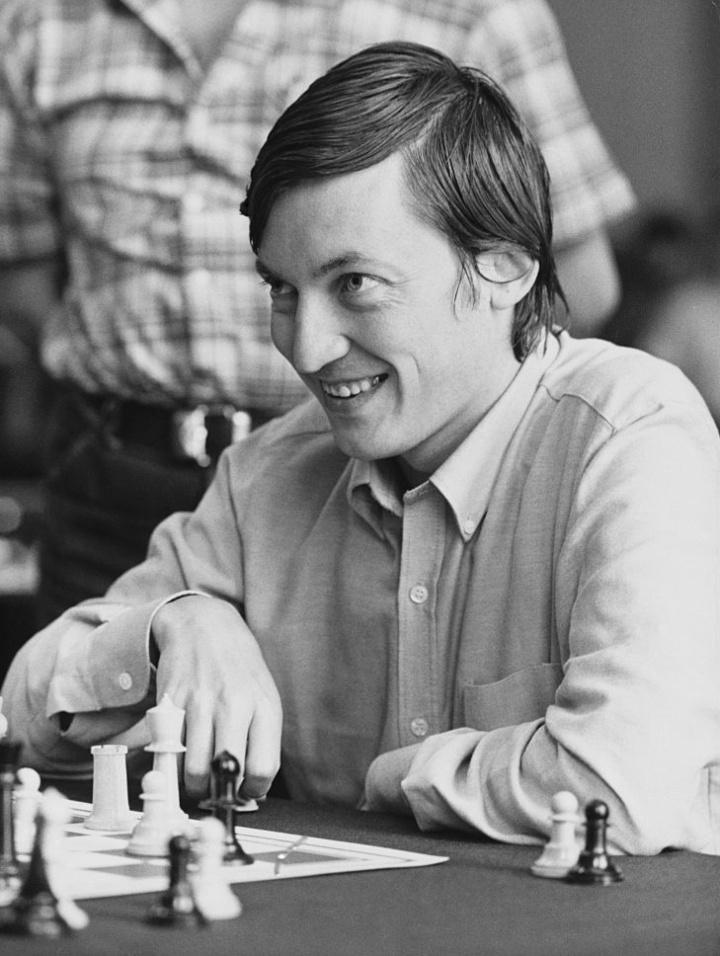 In Russia, chess has been famous for hundreds of years. Czar Ivan IV is reported to have famously died while playing a game of chess in 1584. In 1917, when the Bolsheviks took over, chess became a national pass time. The first state-sponsored tournament took place in 1291, and by 1934, half a million Russians had subscribed to the chess state program. Russians regarded chess, a game that requires careful planning, as a symbol of their ideas. Today, over half of the top 20 chess players in the world are Russian or from a country that once belonged to the Soviet Union.
They're Building Underground Sea Tunnels Connected To Alaska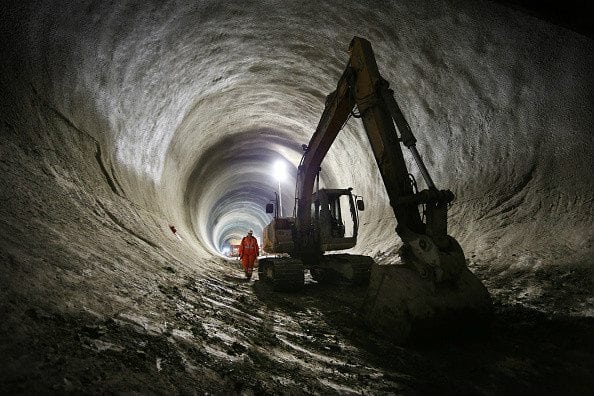 Russia is extremely close to Alaska, so Russia has now begun a program, the TKM-World Link, to connect the two via three tunnels under the sea. The project is considered to be one of the greatest feats in the history of engineering, and it will cost $65 billion. Many have questioned the practicality of these tunnels, while others argue that it will save the country billions in shipping costs. 
There Was Nearly A War Over Fish Farts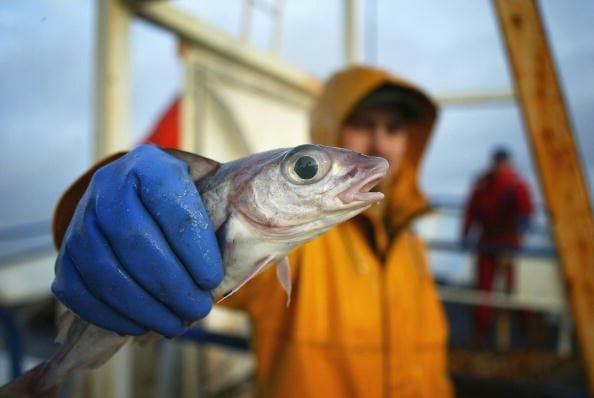 Many scientific discoveries happen in strange ways, but this one certainly tops the list! Once upon a time, Russia and Sweden nearly got into a war due to silly fish noises, and ended up making brilliant discoveries along the way! In the 1980s, the Swedish navy heard some strange underwater sounds and assumed that this was coming from hostile Russian submarines. They accused Russia of attempting to sabotage them, while in reality, the sounds were actually fish farts! Imagine if the conflict had escalated because of this!
Russia Manufactures The Most Potent Drug In The World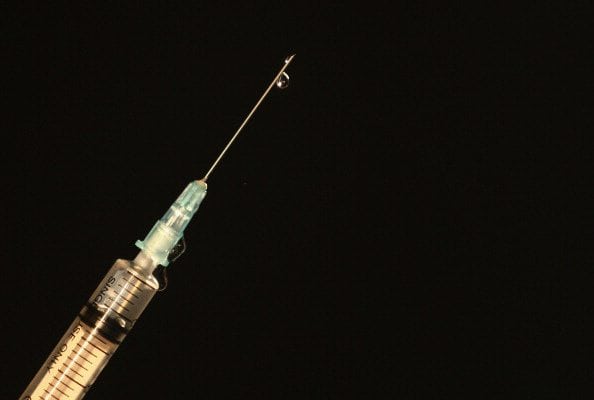 Drug and alcohol addiction is rampant in the country, and Russia is the world's leading importer of heroin. However, there is another drug in the country that is much stronger than any other. You may have heard of this famous drug - krokodil. It is ten times more potent than morphine, and it is named after the scary animal as it causes users to lose their skin, making it look reptilian and gangrenous. After getting addicted to this lethal drug, users die within two to three years.
A Lot Of The World's Serial Killers Come From Russia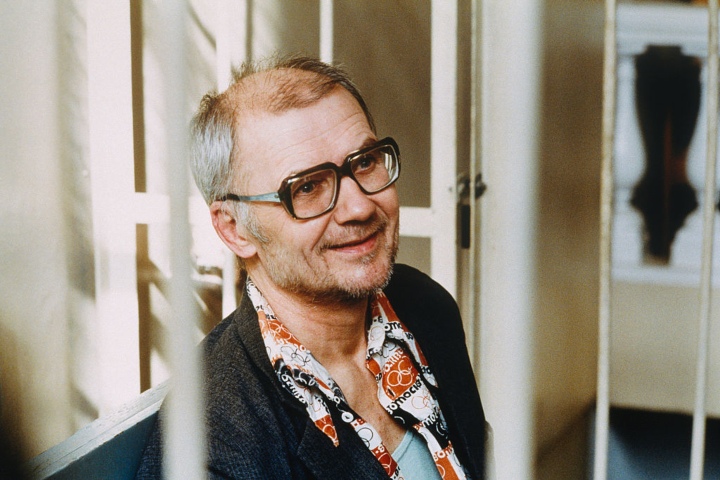 With so many things that originate from Russia, it is not surprising that this includes serial killers, too. The United States is the serial killer capital of the world, but Russia is not far behind. In 1981, Nikolai Dzhumagaliev was famously accused of killing seven prostitutes with the use of metal teeth! Many of those are given nicknames such as "The Butcher of Rostov", "Raskolnikov in a skirt", and "The Chessboard Killer, who was given the name because he wanted to kill one person for each square on the chessboard. Their killers have even included cannibals and many other terrifying people.
Moscow Has The World's Largest McDonald's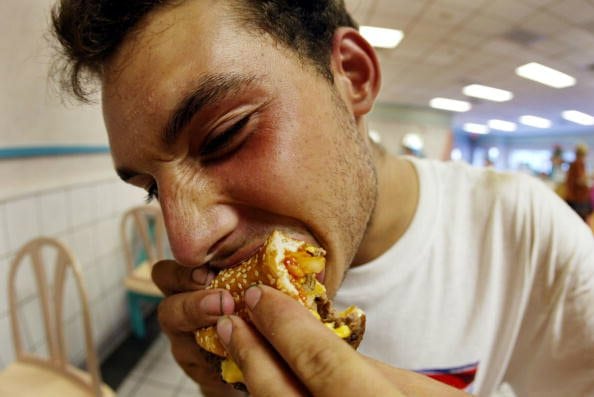 In 1990, Moscow opened the largest McDonald's in the world in its city, and it turned out to be a massive success. Over 5,000 people attended the grand opening, and by the end of the day, it was estimated that more than 30,000 people had been served - a record. Some Russians waited in line for more than six hours just to have a taste of the restaurant! They're loving it.
Many Bears In Russia Are Addicted To Sniffing Jet Fuel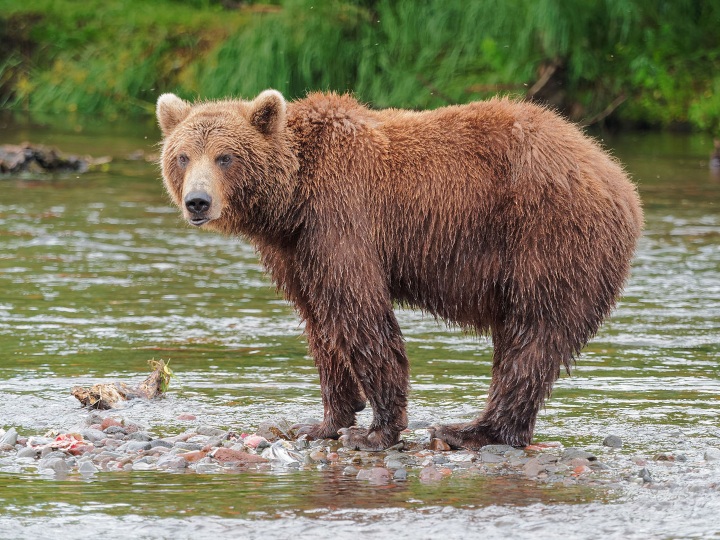 Every country faces environmental issues, and one such particular issue in Russia is quite sad. Many bears in the country have become addicted to the kerosene and gasoline in jet fuel as it is used by nature and environment workers. A lof of these addicted bears stalk power generators and helicopters to find their fuel, and once they do, they sniff them, sometimes for minutes at a time. After they're done, they lie down in a "nirvana" position and pass out due to the fumes. It's a high life for these Russian bears!
Former Planet Pluto Is Smaller Than Russia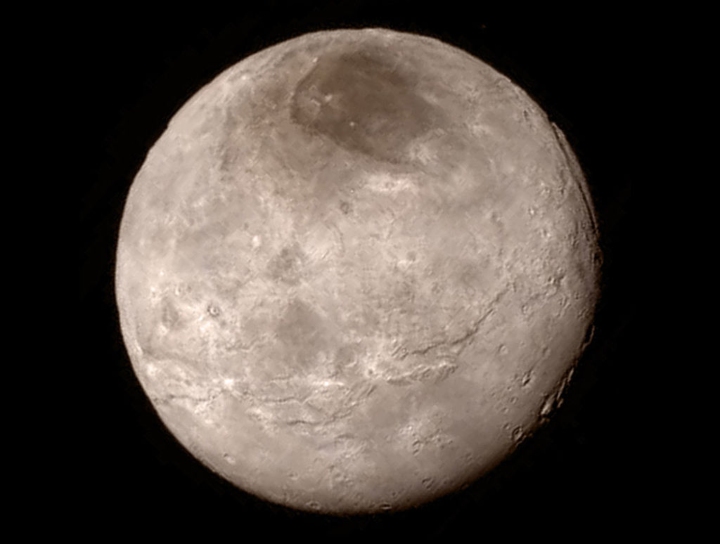 Once upon a time, there was a planet called Pluto, but not anymore! However, it is still a large mass of object out in space, but not as large as Russia! Believe it or not, the former planet is smaller than Russia. As previously mentioned, Russia is the world's largest country when it comes to landmass, with a total of over 17,098,322 square kilometers. So, this means that Russia is more than 400,000 square kilometers bigger than the 10th biggest mass in the entire solar system. That's pretty impressive, don't you think?
Russia Has A 'National Day of Conception'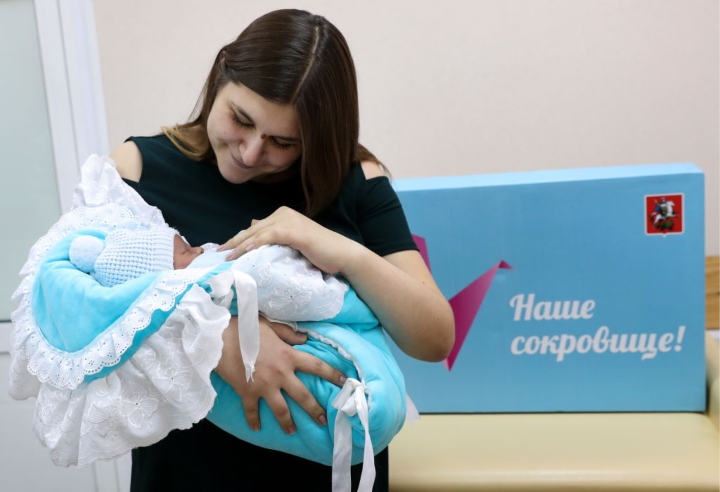 The Russian population is quickly decreasing in number, which has not gone unnoticed. In 2005, the Ulyanovsk governor came up with a strategy to deal with this, declaring September 12 a "Day of Conception". On this day, couples are given half a day off from work to procreate, and this tactic works! The birth rates in June triple every year, and couples who give birth the closest to June 12, which is exactly nine months later, are given prizes such as cars, cash, and appliances!
There's A Theater Where Everyone Is Cats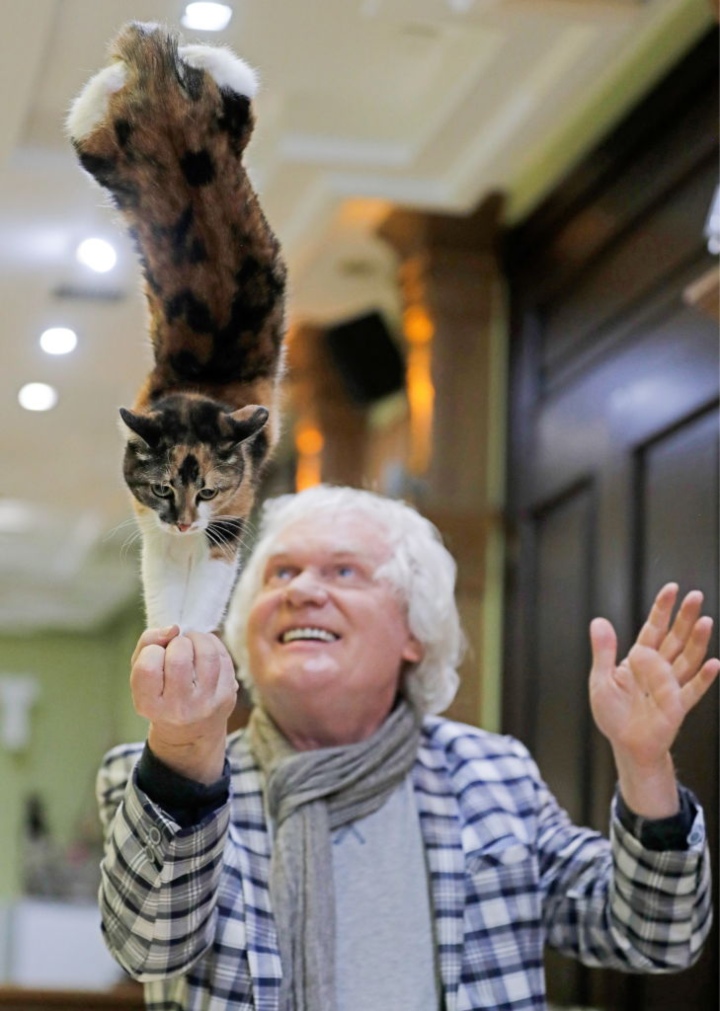 At the Moscow Cats Theatre, cats and dogs aren't just pets or man's best friend, but actual actors that keep the theater running. More than 200 cats work there! Last year, the theater celebrated its 25th anniversary. The theater is known to delight theater-goers everywhere with its unique productions. However, preparing them takes quite some time; in fact, one took a total of seven years to rehearse! We hope it was worth it!
The First Tsar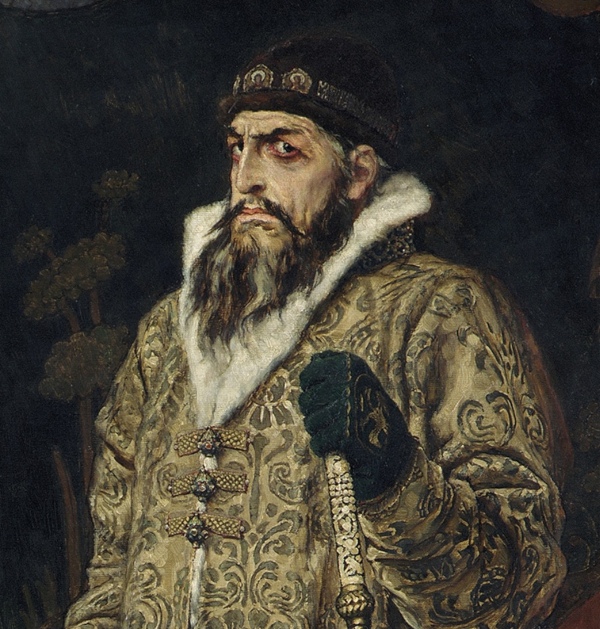 The first Russian ruler to be given the title czar is Ivan IV AKA Ivan The Terrible in 1547. During his reign, Russia started to trade with England, expanding its country to the west. To get access to the Baltic Sea, Ivan the Terrible went to war with Poland and Sweden. He was initially successful, but he was ultimately forced to give back the lands he had taken over.
The Nutcracker Is Born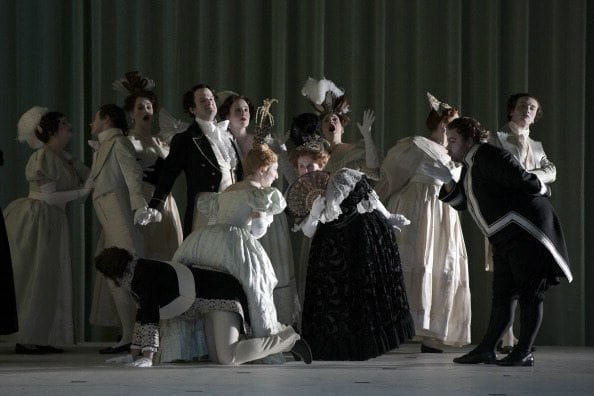 In 1891, Russian composer Pyotr Ilyich was assigned to write music for Alexandre Dumas' adaptation of E.T.A. Hoffmann's "The Nutcracker and the Mouse King". Although the first performance of "The Nutcracker" was not considered a success, the ballet would then go on to become one of the most famous of all time. The music for ballet classics like Sleeping Beauty and Swan Lake was composed by the great Tchaikovsky. 
There's A Lake That Can Kill You In An Hour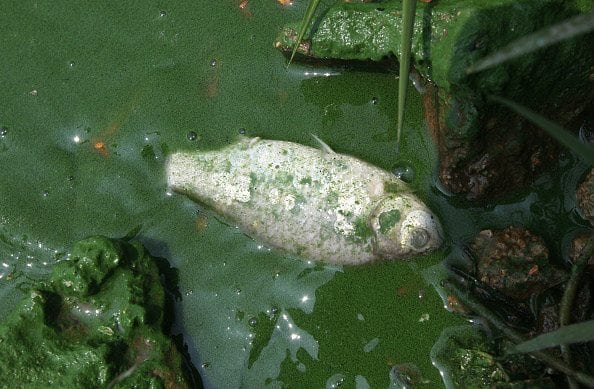 Like every other country, Russia has a problem dealing with pollution. For the most part, it's manageable, but there is one place in the country that you want to stay very far away from - Lake Karachay. The lake is so polluted that it can literally kill you within a single hour. Tainted by nuclear facilities closeby, the lake is considered to be the most polluted place on earth. Standing by the shore for just one hour will lead to terrible radiation poisoning that is quickly fatal.
Russia Has The Highest WWII Casualty Counts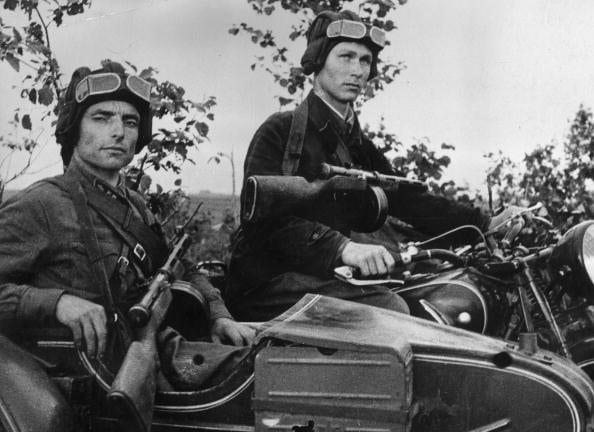 World war II was devastating for all participants, but it was particularly brutal on Russia. The total death count is a significant point of contention in the country, but one thing is sure - Russia had the highest casualty count of all countries. During the war, Russia did some pretty incredible things, like single-handedly defending a whole front against the Nazis. However, by doing so, the country lost more than 30 million people, including civilians.  Almost 14 percent of their entire population perished!
Smiling With Meaning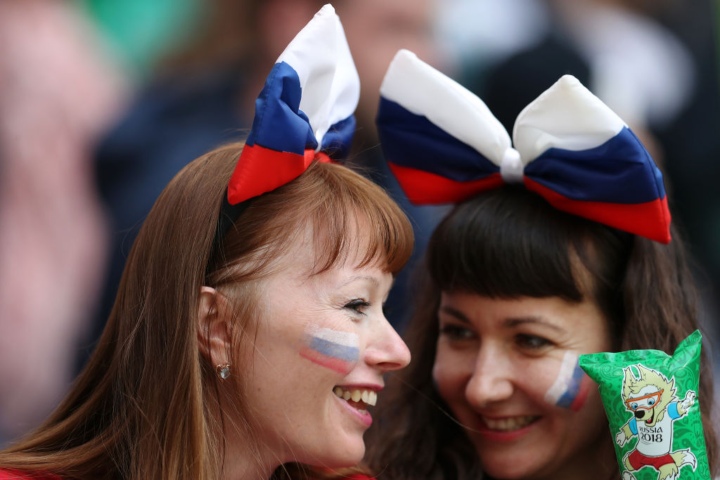 Russians are generally believed not to be friendly as they don't smile much. However, Russians tend to save their smiles for when it really matters. A famous Russian proverb states that "laughter for no reason is a sign of foolishness". So, Russians don't smile unless the occasion merits it. When a Russian smiles, it is usually sincere, rather than an act of formality like in many other places.
Russia Has A Huge Drinking Problem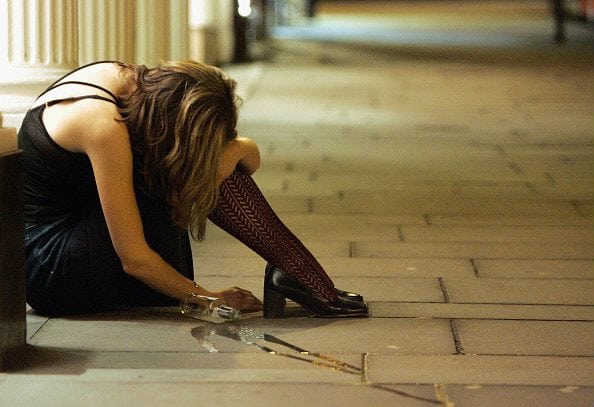 In 1985, Soviet leader Mikhail Gorbachev attempted to introduce a huge anti-alcohol campaign aiming to decrease the production of alcohol and raise its price considerably. This worked for a couple of years, until the fall of the Soviet Union, which led to a massive nation-wide party. Vodka is extremely popular, but people also drink plenty of illegal "samogon", a homemade liquor than can be twice as strong as vodka. Prohibition clearly didn't work, and alcohol in Russia is there to stay!
The Ushanka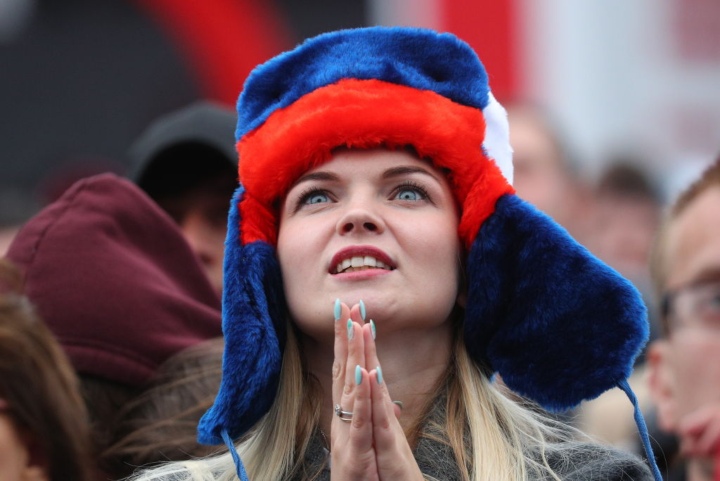 The Ushanka AKA the "ear flap hat" is a cap made of fur designed to protect the ears, chin, and jaw from the cold. It is extremely popular in colder climates, and it famously represents Soviet Russia. The Ushanka is part of many armed forces' winter uniform, including the Russian army. If you want people to think you're tough, you may want to keep the hat's ear flaps ties behind your head at all times, unless temperatures go under 68 degrees. If not, you're considered weak.
The Odd Flower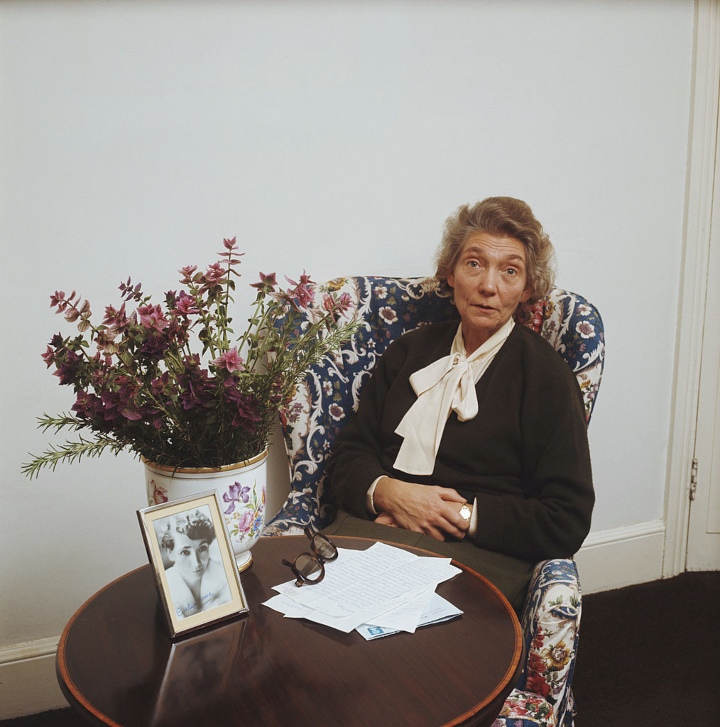 In Russian tradition, there are many beliefs and superstitions that would seem very weird to any outsiders. One such superstition is regarding giving gifts and flowers on joyous occasions. In Russia, when showering people with gifts, one must always ensure that they're in odd numbers. The reasoning behind this is that flowers in even numbers are only used at funerals. It is a very traditional rule, and breaking it is considered extremely rude. You surely don't want to be that person.
The Purring Custodian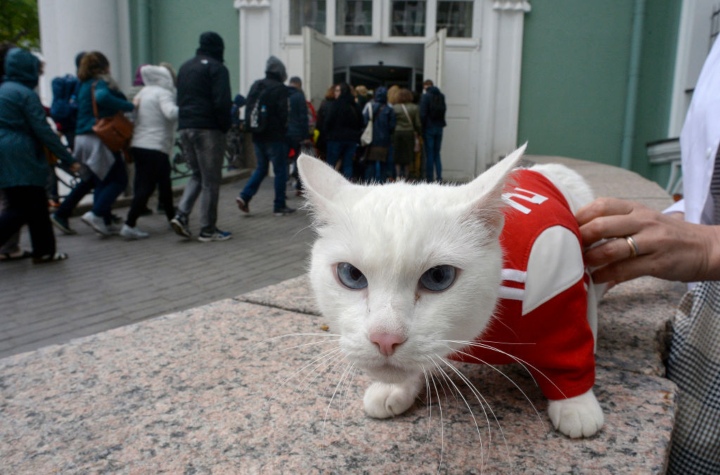 The Hermitage Museum in Saint Petersburg is known to be one of the greatest museums in the world. It contains artwork by people such as Michaelangelo, Raphael, and El Greco. Also, it has antiques from all over the world, so of course, these precious exhibits are considered special. But just how special? The staff of the museum consists not just of skilled humans, but cats as well! These well-cultured cats live inside the museum, and they even have a large number of caretakers as well as their own press secretary. Their job, of course, is to keep the place completely mouse-free. These cats must love their jobs!
The Twin Stars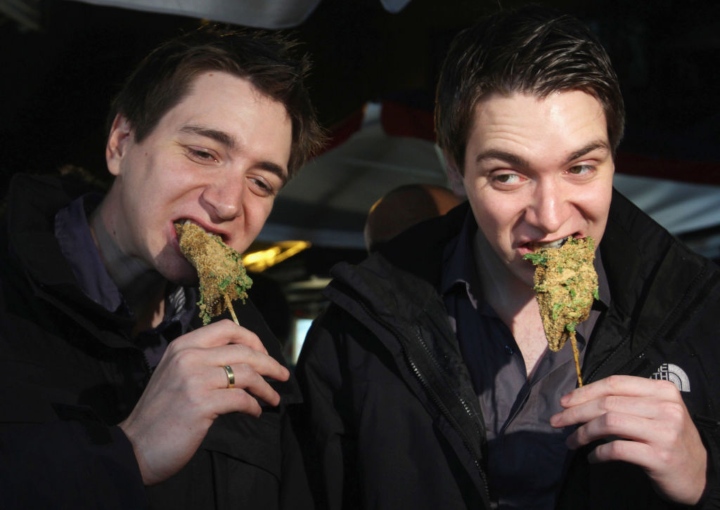 Do you like oddly-themed restaurants? If you do, you're going to love this. Moscow's Twin Stars restaurant has an amazing staff, but you need to be part of a pair to work there. Yes, that's right - the restaurant only employs identical twins! Of course, they wear identical clothes while serving tables. According to restaurant owner Alexei Khodorkovsky, this offbeat concept was inspired by a 1963 surreal soviet film called Kingdom of Crooked Mirrors. The movie depicted a girl and her identical twin who live in alternate realities. How quirky!
A Glass Half Empty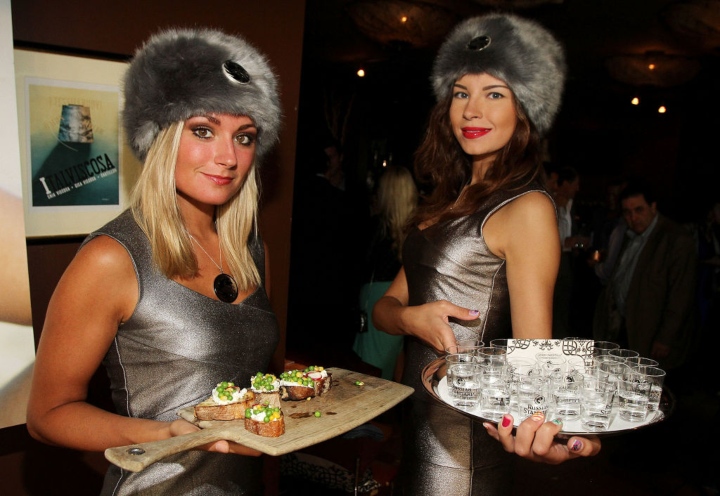 Russians are usually quite good at holding their liquor. So, if you're not much of a drinker, the following is an important rule when drinking with Russian companions - never let your cup run empty! In Russia, an empty cup usually means that you're ready for some more liquor, so hosts will fill it up without asking. If you don't want to drink at all, simply tell your drinking buddies that the doctor ordered you not to drink anything at all. This trick never fails!
Saint Basil's Cathedral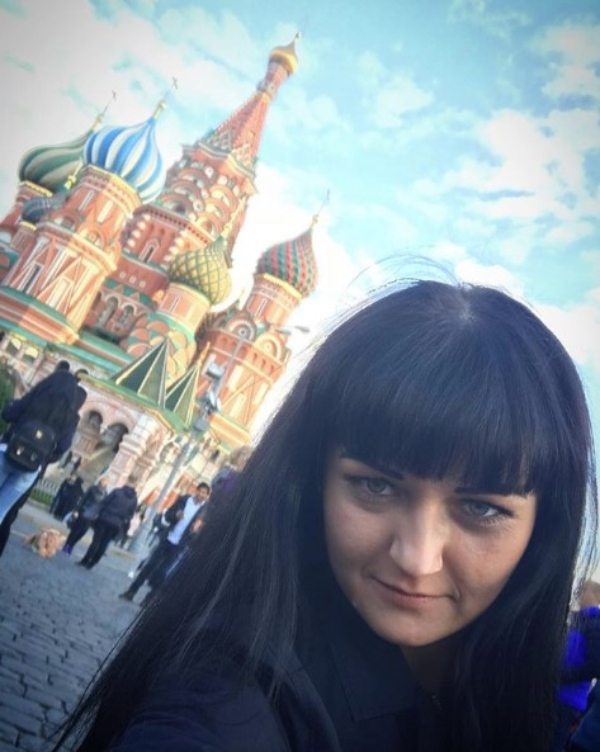 Do you know the stunning colorful church that sort of looks like Candyland? Located in Moscow's Red Square and currently being used as a museum, this unusual structure was built in 1561, and it was originally meant to commemorate capturing the cities of Kazan and Astrakhan. The cathedral was designed to look like roaring flames reaching into the sky. According to a popular legend, once architect Postnik Yakovlev completed the cathedral, he was blinded by Ivan the terrible so that he could never build something as beautiful in his life again.
Source: Directexpose
Related: