These Old Household Items Could Be Worth A Lot Today
Is your house a massive treasure trove, without you even knowing it? Well, it's likely that many of the old items lying around that you consider rubbish could be worth some serious money. Read on to find out which items are worth the most, and you may just be in for a big payday. You would be surprised at some of the valuable items! You can thank us later.
Game Boys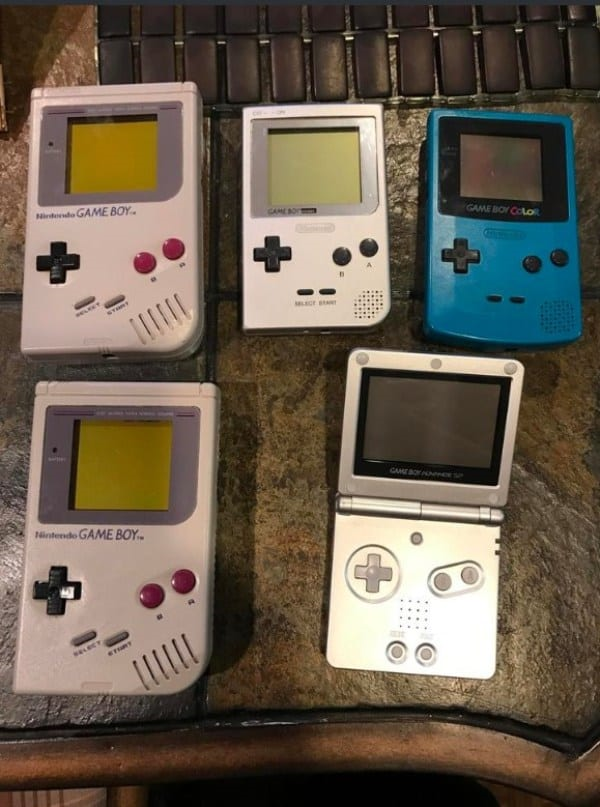 Maybe those little games that kids all over the world begged their parents to buy them turned out to be useful after all! The little handheld console was first released in 1989, and it quickly became every kid's dream toy. Its influence still continues today. As it is difficult to find these consoles at a gaming store, their resale value has grown considerably, and one of them today sells for around $750 to $2,000. On the 18th of August 2019, a brand new Game Boy went for over $4,000 on eBay. We bet that all those 90's kids are now saying "I told you so!" to their parents.
Antique Cookie Jar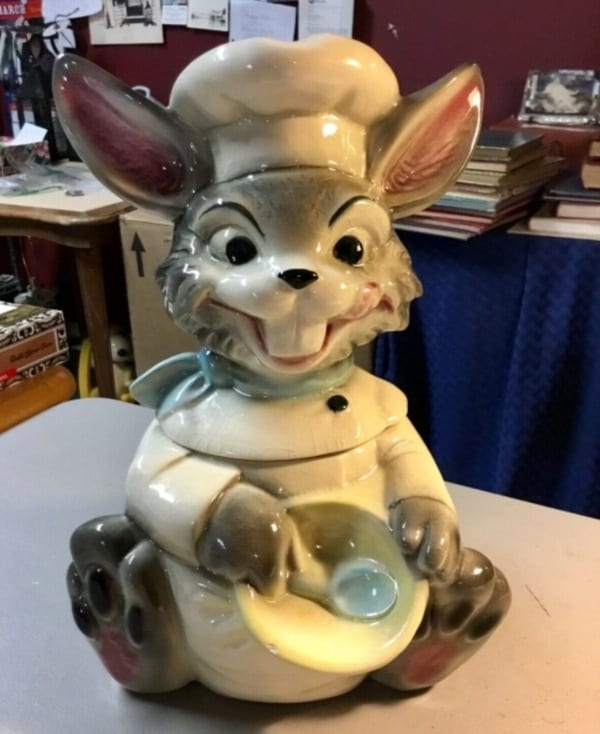 Nowadays, old cookie jars are worth some serious cash. And by old, we mean several decades old, like those made in the 1940s and 1950s. Are you in doubt that these household items could get you some serious money? PBS Antiques Roadshow appraiser Reyne Hirsch is here with more information. According to her, in 2018, an Uncle Mistletoe Marshall Fields cookie jar from the 50s sold for $1,200. And this is not the only cookie jar that can sell for good money. Hirsch claims that any jar in the shape of a popular cartoon figure can help you hit the jackpot. As a matter of fact, on August 25, 2019, a used Little Audrey cookie jar sold for a whopping $3,400! Holey Moley!
Vintage Perfume Bottles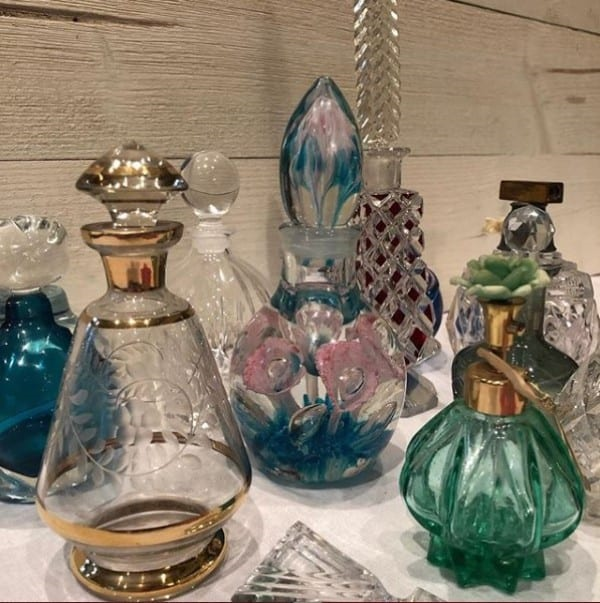 Ultimately, it is not what's on the outside that matters, it's whats on the inside that does ... and this fact is true for perfume, too. In the 19th century, glassblowers made art from perfume bottles, and today, they're worth a lot of money. We can practically smell the cash from here. As of August 2019, these antique bottles from the 1900s were going for nearly $4,000 on eBay, and bottles from a hundred years earlier were selling for as much as $8,500! According to Antiques Roadshow appraiser Eric Silver, outside of eBay, there are real-life auctions strictly reserved for antique perfume bottles!
VHS Tapes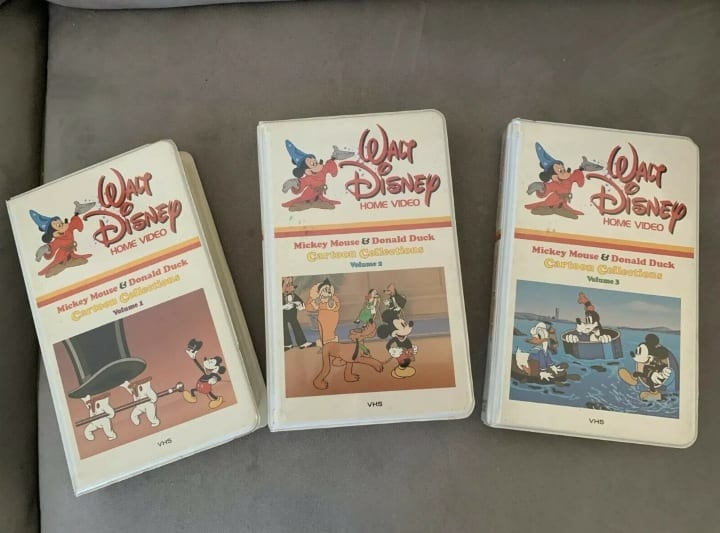 As we now live in a new world where Netflix is king, we're guessing that most of your VHS tapes have been stored somewhere for ages. Well, if you kept them, it is a good thing, as these everyday household items can now fetch a lot of money. But how much? Volumes 1,2, and 3 of the Walt Disney cartoon collection are listed for an unbelievable $1,499,999.99. Also, movies that were never released on DVD as well as controversial horror movies that became banned sell for the most money. And if you've already thrown out your VHS tapes, perhaps you're thinking of a way to collect movies and TV shows from the new Netflix era to sell later on in life?
Vintage Band T-Shirts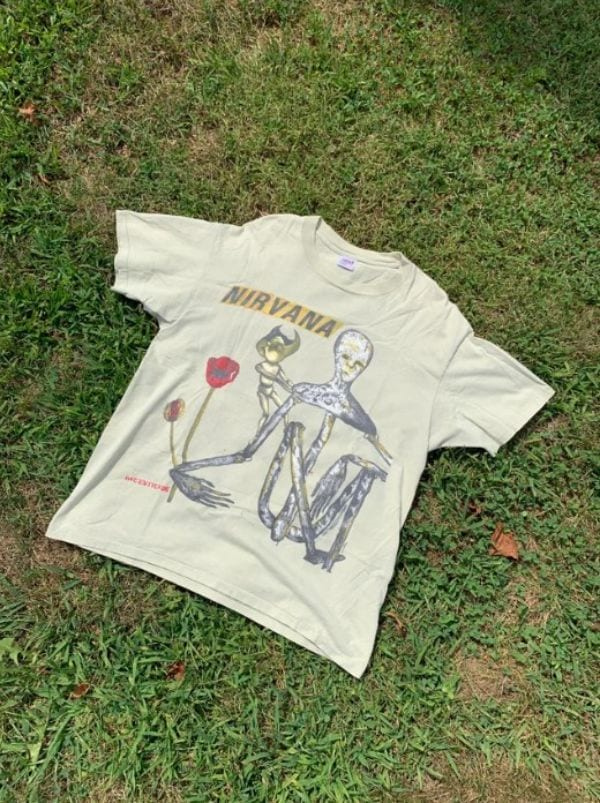 As they represent important moments in music history, vintage band tees are worth a lot of money. According to Red Bull's blog, Nirvana's Utero tour tee sold for nearly $7,000. This tee was originally only given to crew members though, which can explain its tremendous value. However, the price isn't the most shocking one that we found. Do you know the Beatles' banned "Yesterday and Today" album cover from 1966? Due to its gore content, with artwork featuring the musicians dressed up as butchers and holding doll parts, it was immediately recalled. In 2011, an original tee-shirt from the 70s with the original album cover was selling for $20,000. Old is truly gold!
Kugel Christmas Ornaments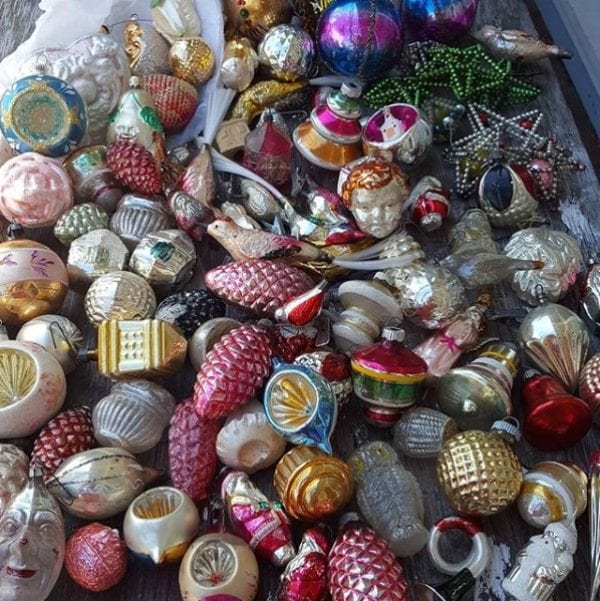 People usually do two things when they receive Christmas ornaments as gifts; they either store them in a box in the attic or hang them on their tree every year. Perhaps you didn't know this, but there's a third option available too - taking out those ornaments and looking up their value online. You never know; perhaps you could make some big bucks. Antique appraiser Eric Silver claims that vintage sleds can go for a few hundred dollars and blown-glass ones can go for $1,700. But if you own Kugel ornaments made in Germany between 1840 and 1940, you've hit the jackpot, as these can go for a whopping $18,000! Are you now regretting all the times you re-gifted your Christmas ornaments?
Vintage Lunch Boxes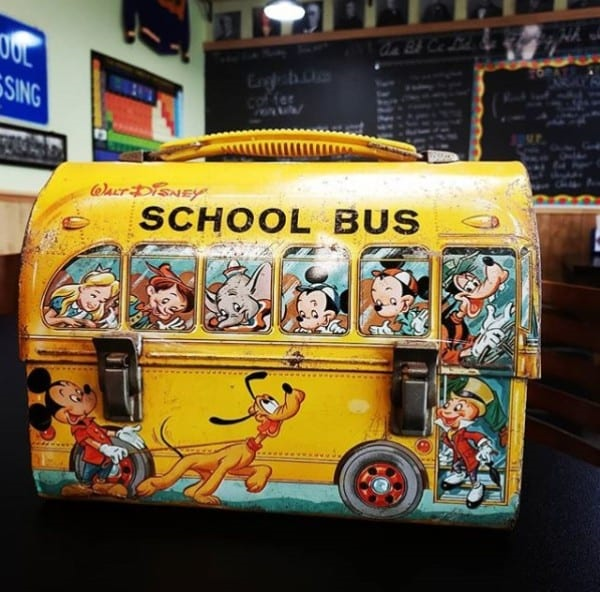 It turns out that vintage tin accessories that kids used to take to school are more than just PB & J carriers. Today, their value is directly correlated to the design on the lunch box, which can be rock bands, cartoon characters, and more. Lunch box collector Thad Reece claims that today, collectors pay up to 10,000 times the original price of the vintage boxes. Are you wondering which ones are the most valuable? According to Fox News, a vintage Jetsons lunch box from 1963 was valued between $1,000 to $1,650. A Dudley-Do-right lunchbox from 1962, on the other hand, went for more than $2,200. The most valuable lunchbox of all time, according to the owner of one of the largest lunch box museums in the world, is a Superman lunchbox from 1954, which is selling for up to $13,000! Holy cow!
Pokémon Cards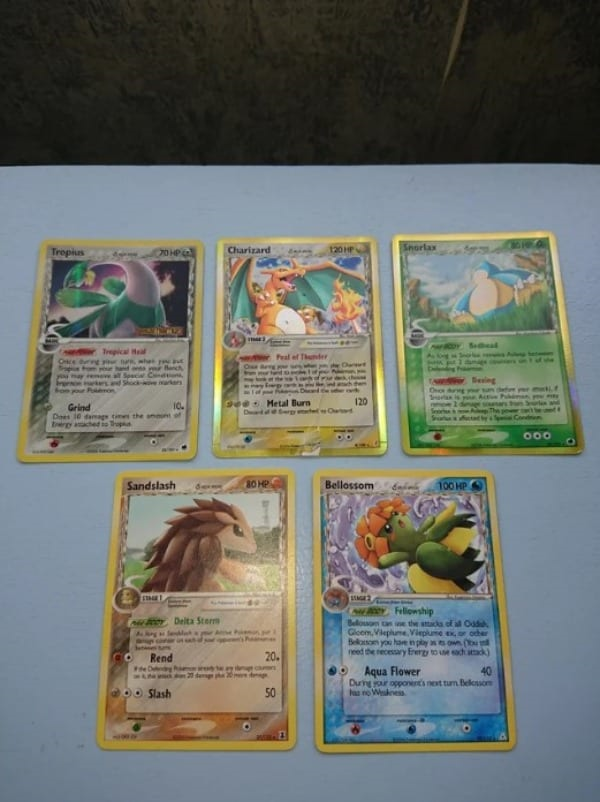 For all those former Pokémon card fans, we advise you to grab a box of tissues before you continue reading. If you either threw out your old cards after outgrowing them or traded your ultra-rare shiny ones with friends, you missed on an excellent opportunity to make some money. Complete sets of Pokémon cards sell for around hundreds of dollars, while rare single cards go for thousands. For instance, a 1999 first edition Charizard set sold for a whopping $12,499.99 on the 4th of June, 2019. What's more, a 2011 Tropical Wind Trophy PSA 9 Mint card was listed on eBay for half a million dollars. Are the former Pokémon fans crying yet?
Vintage Advertising Signs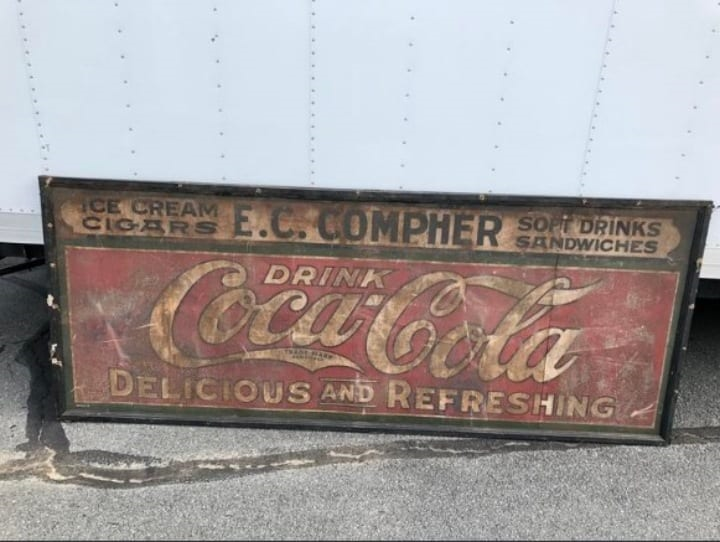 Remember back in the day, when advertisements were signs hung up outside of bars, and shops advertised what they sold, rather than ads on the Internet? Well, today, these vintage signs are worth a whole lot of money. Are you in doubt? On the 1st of August, 2019, a vintage Coca-Cola sign sold for $5,700! And that is not even the most staggering price out there. Some go for up to four figures! Now, excuse us as we go through our garage and attic in search of one of these sweet money-makers.
Apple iPod 1st Generation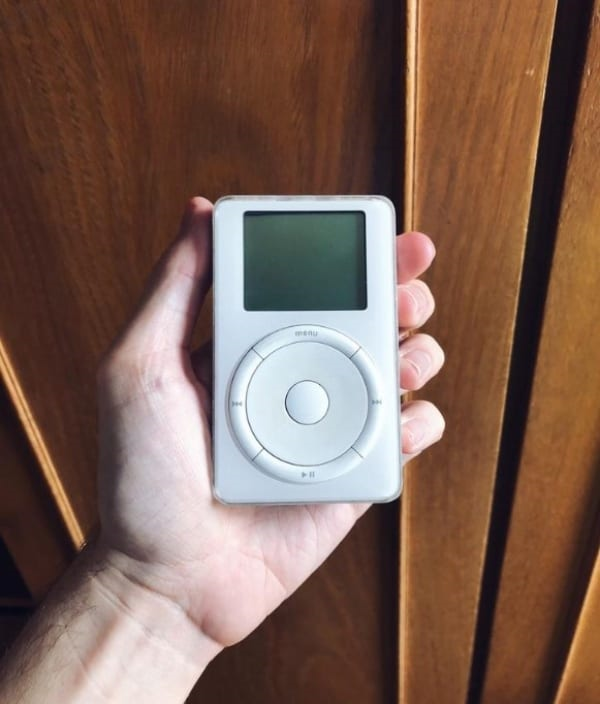 Although they're still relatively new, original Apple products are still highly sought after. Although they're yet to be considered antiques, they could be worth a lot, like if they were designed by Steve Jobs, for example. So, before you choose to throw out your old electronics, make sure to check their resale price these days. On the 19th of July, 2010, a first-generation Apple iPod sold for almost $2,200. But that's not all. As of August 2010, some first-generation models in good condition are selling for up to $15,999. So, before throwing out old electronics, make sure to check their current value.
Old CDs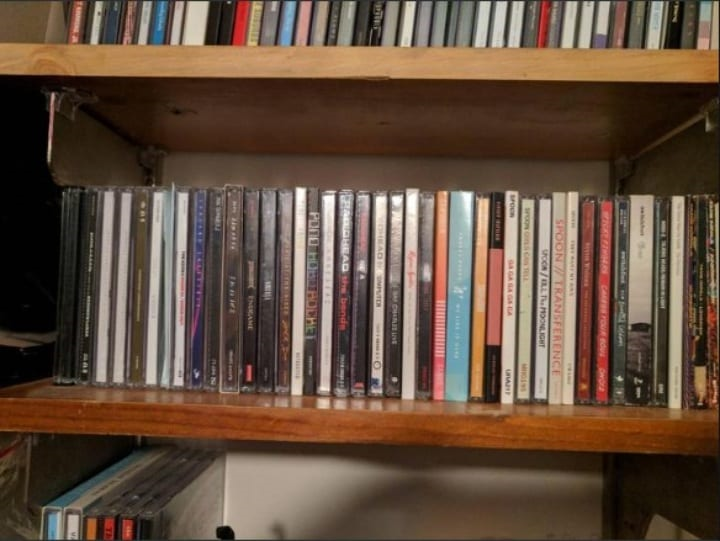 Isn't it crazy that in a world where music is so prominent, CDs are becoming collectibles? Well, the good thing for music aficionados out there is that some of these records are worth lots and lots of money! Several sources have claimed that Michael Jackson's 1993 signature series track is worth around $1,500, as is Coldplay's 1998 Safety EP. In September 2006, Banksy redesigned approximately 500 of Paris Hilton's debut CD cover art, and a mash-up with DJ Dangermouse was added. In the United States, this album was selling for $3,000 in 2013, and today, its value has risen to $12,000!
Boy Scout Badges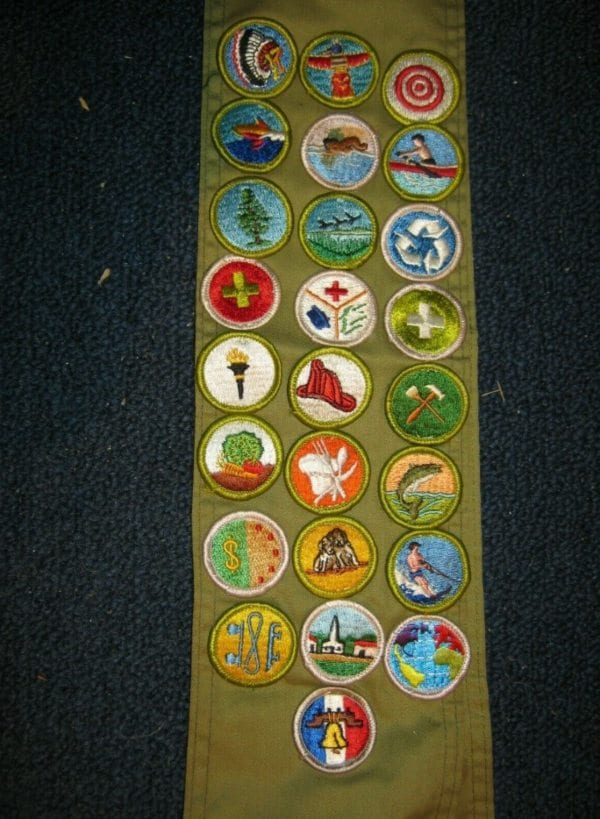 Although many proud parents would choose to hold onto their children's honorable boy scout badges, those who are not as sentimental could score a nice sum of money if they are willing to let go of the badges. Collectors Weekly reports that in 2018, highly collectible Boy Scout badges went for up to $1,178. Of course, just like with most items, the older it is, the more valuable it is. For instance, a Boy Scout sash with eighteen patches from 1930-1940 was listed for $4,500on eBay. Also, Air Scout Memorabilia can sell for around $2,000.
Old Coins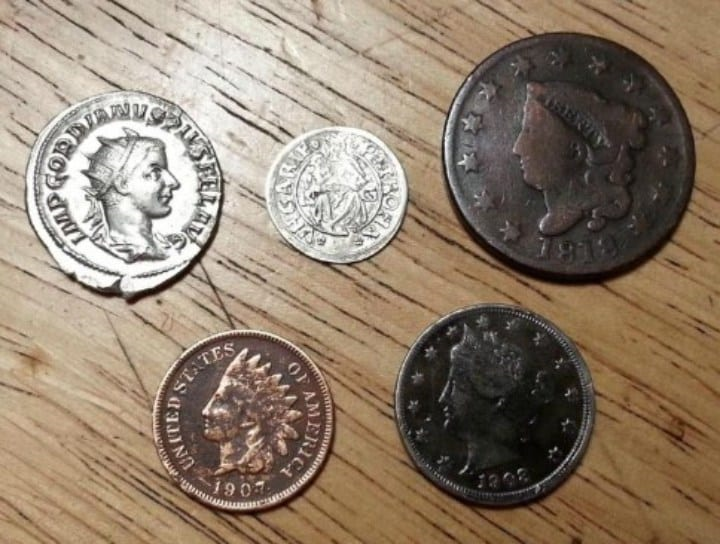 Do you pay attention to the coins you receive? If you're like most people, you probably consider coins to be annoying and cumbersome, and certainly not something of high value. However, it turns out that those coins you stuffed in a jar or at the bottom of your purse could be worth more than you think. In 2007, Antique dealer at Rare Collectibles in Pennsylvania Jeff Bidelman found a stash of old coins worth a whopping $200,000. You probably won't come across coins that ancient, as they're extremely rare, but you may still have a special Kansas State quarter, for example. These quarters were misprinted, and they said "In God We Rust" instead of "In God We Trust". The mistake is said to be worth around $100 a coin!
Weathervanes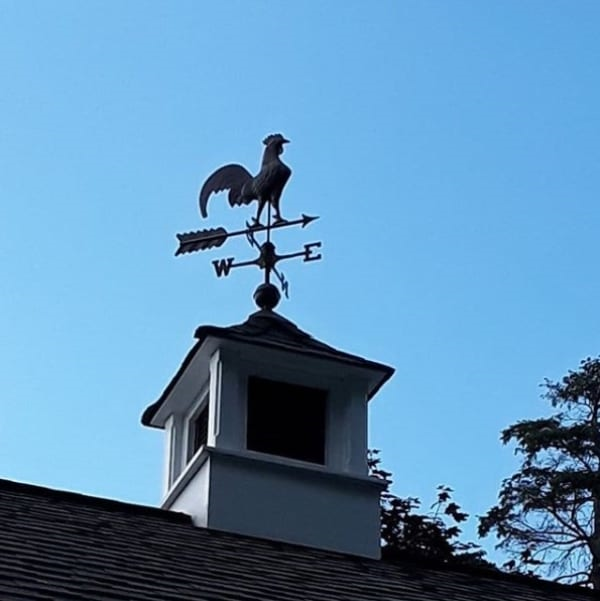 When you think of weathervanes, does your mind automatically drift to David Bowie's "When The Wind Blows"? No? Well, anyway, weathervanes are metal ornaments that go on top of barns and houses, and to our surprise, they're worth a fortune. Although they're not as useful as they used to be, as we can now check the weather on our phones in seconds, it doesn't mean that they're less valuable. Today, 19th-century weathervanes go for up to $7,000! That is not even the most impressive price; a Native American weathervane, on the other hand, sold for a staggering $5.84 million in an auction at Sotheby's in 2006. Oh, my God!
Polly Pocket Toys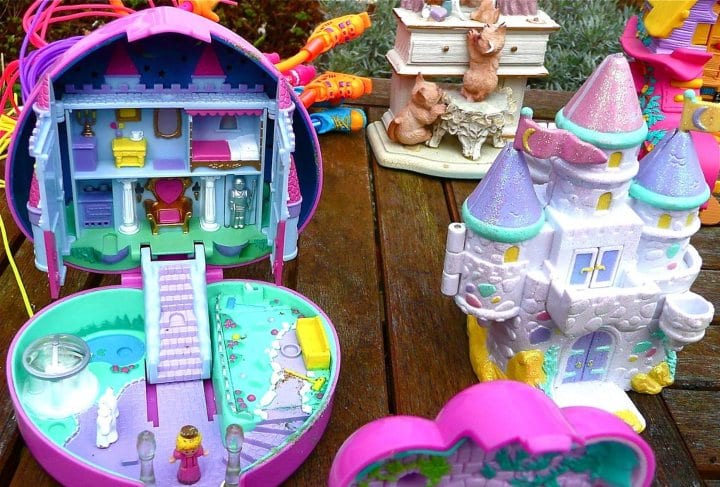 Another valuable item from the 90s is the Polly Pocket, which created a craze back in the day. They were a staple of many kid's playrooms, and today, you can sell them online for quite a bit of money. Well, you can only do so if you've kept all the tiny pieces over the years, which is doubtful. Like other items on this list, Polly Pocket toys are listed on eBay today, and they're a pricey collector's item. As of August 2019, larger sets are listed for almost $2,000. And it's not only the Polly Pocket figures that are valuable, but anything Pocket Related, such as pencil cases, with one of them selling for an incredible $810 in July 2019! 
Costume Jewelry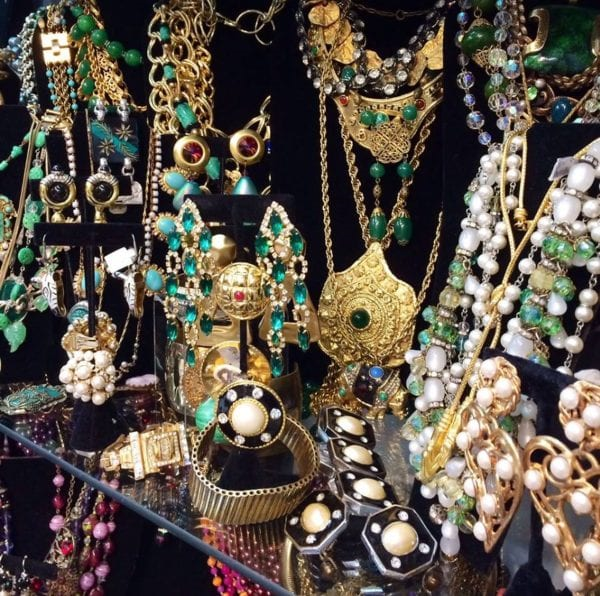 It turns out that diamonds are not the only moneymakers in the jewelry department. Antique costume jewelry is also worth a pretty buck, so before you throw away your grandma's old statement necklace, get it appraised first. For example, a 1920s bracelet from Italian fashion designer Elsa Schiaparelli goes for up to $2,000 at auctions. Also, as of June 2019, certain vintage jewelry sets went for more than $5,000 on eBay. The material doesn't need to be great, too; for instance, early 1900s necklaces made from resin were recently sold for over $16,000. Trends come and go, but jewelry is for life.
Tiffany Lamps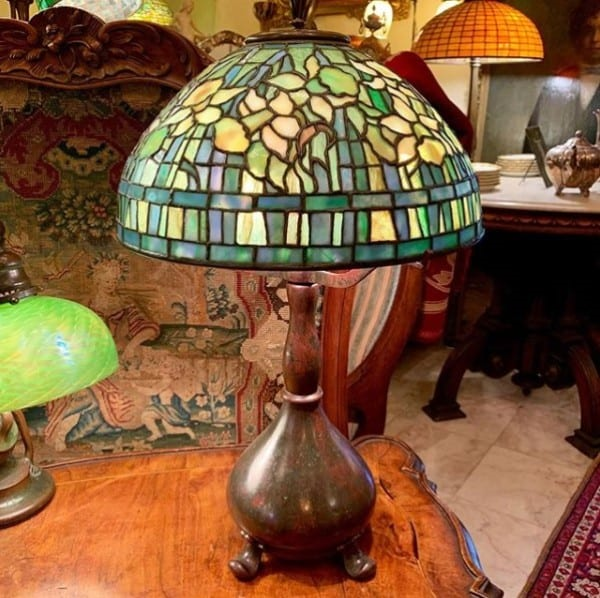 It turns out that a lamp that you may have inherited from an ancestor and that you hated all along could actually be a big money-maker. Today, Tiffany lamps are considered more than just stained glass; they are decorative art that can fetch you a fortune. Don't throw shade at this piece of furniture, as it could get you from $4,000 to over $1 million according to Invaluable, a huge online marketplace for antiques, fine art, and collectibles. Also, they claim that the most sought after Tiffany lamps are those with colors and floral motifs. These are so valuable that even their bases are worth a ton of money!
China Sets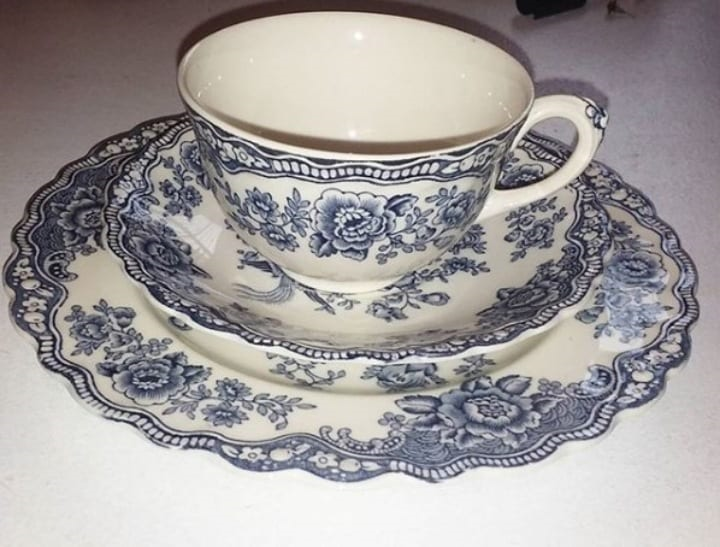 That fancy dinnerware set that you keep for "occasions" but that never comes out of the cabinet may today be worth hundreds and even thousands of dollars on the Internet. Here, we are referring to fine china sets that date back centuries. Towards the end of the 18th century, these porcelain antiques became extremely popular. At the time, English artists got inspired by China's white and blue hand-painted ceramics. While the market is filled with fake models, original vintage sets from the 1900s sell for over $5,000 on eBay. Are you in the mood to do a little cleaning around the house?
Cuckoo Clocks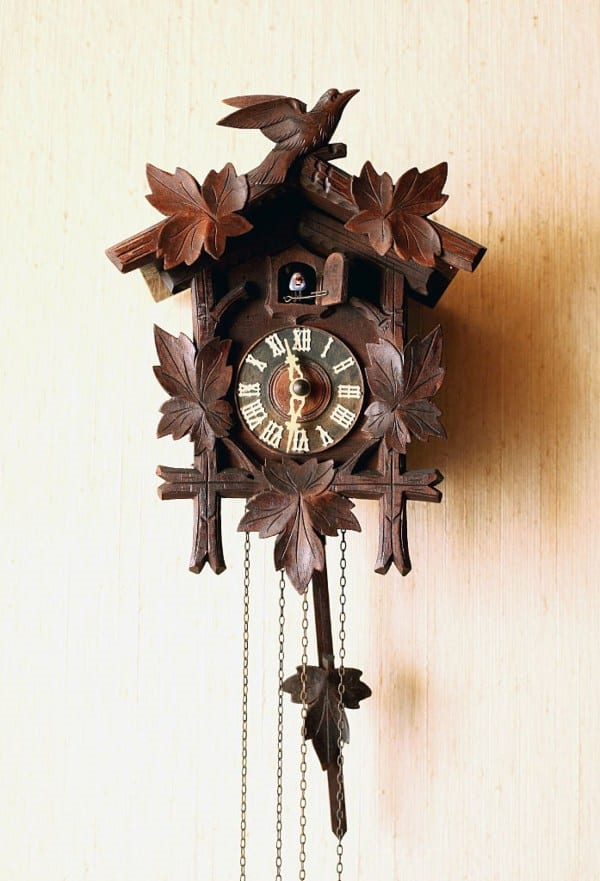 There is no better way to tell the time than with a little bird popping out of a whole and singing a cute little melody. These clocks originate from Germany in the 1730s, and today, they're nostalgic household items that may remind you of your grandparents. While some of us may only have seen those at garage sales or flea markets, others may have those items sitting at home. For those that are fortunate, there is a resale market for these timeless items. As of August 2010, they sold on eBay for over $2,000. That's a price your grandmother would go cuckoo over! 
Old Stamps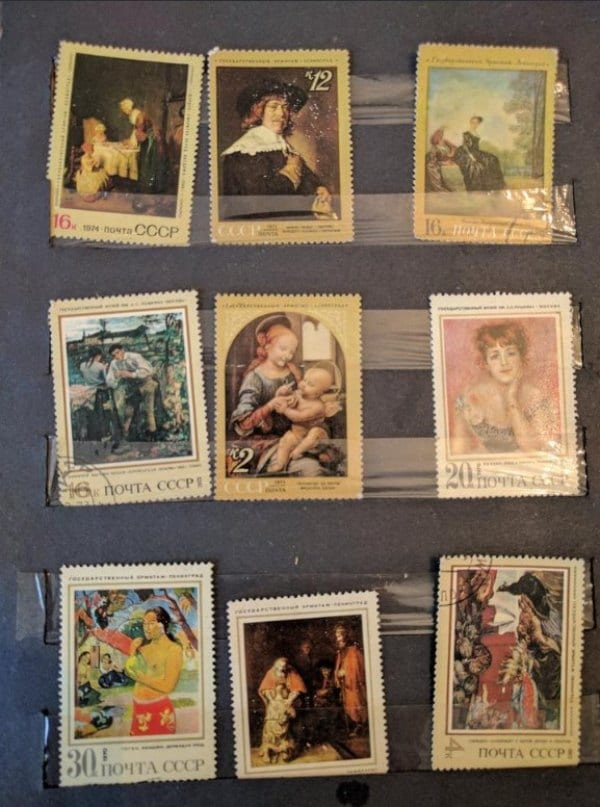 Back in the day, collecting stamps was extremely popular, and many of our ancestors may have done so. For those who are lucky enough to have inherited their stamps, many people would offer you good money for them. As of August 2019, vintage stamp collections sold for up to $90,000, and some even reached the hundreds of thousands! They're just pieces of paper, but for some people, they're ancient relics that tell a story from the past.
Rocking Chair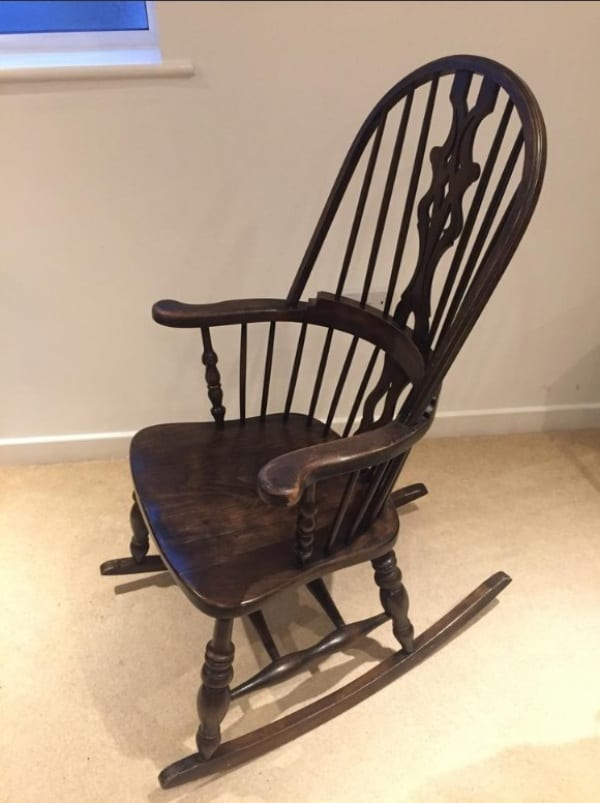 It turns out that rocking chairs are good for more than just helping babies fall asleep. Invented back in the 1700s, these can still be found in many living rooms and porches today. And for those that own any, we have great news for you, as you could make some pretty big bucks. On eBay, small children's rocking chairs from the 50s to the 70s can go for up to $5,000! That's a pretty big sum for an item that may be laying around the house!
Boomboxes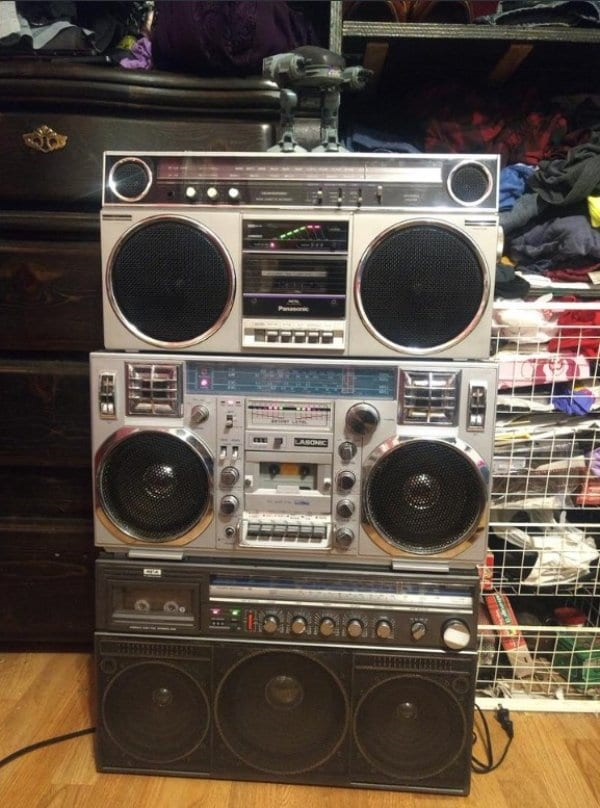 Many kids today don't even know what a boom box is. These timeless portable music players from the 80s personalized music consumption, and they are the father of portable cassettes and CD players. Thankfully, today's hipsters are starving for vintage goods, so the value of boomboxes has gone up considerably. For example, a Sharp GF-999 Stereo Boombox sold for $3,000 on eBay in August 2010. Also, a 1988 VTG 2 Lasonic TRC-975 Ghetto Blaster Boombox sold for $8,250. So, if you have an old boombox catching dust at home, you may want to consider putting it up for sale.
Trunks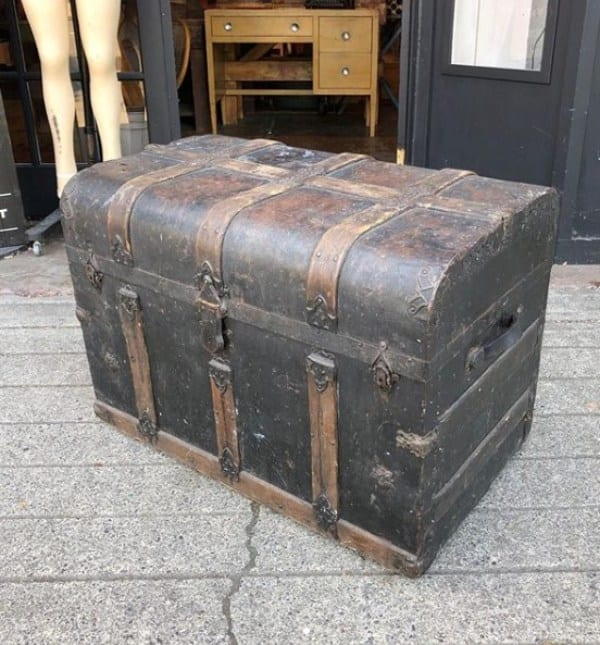 Who doesn't have one of those stored away in the back of an attic? Well, it's not the junk in the trunk (sorry, we had to) that matters, but rather the trunk itself. According to Antiques and Collectibles Specialist Marsha Dixey, trunks originating from the 1870s, which is when luggage was made strong enough for wagon travel for the first time, are listed at around $700. Also, if you have a designer trunk, like from French designer Louis Vuitton, they're worth thousands of dollars today, according to Antiques Roadshow appraiser Eric Silver.
Typewriters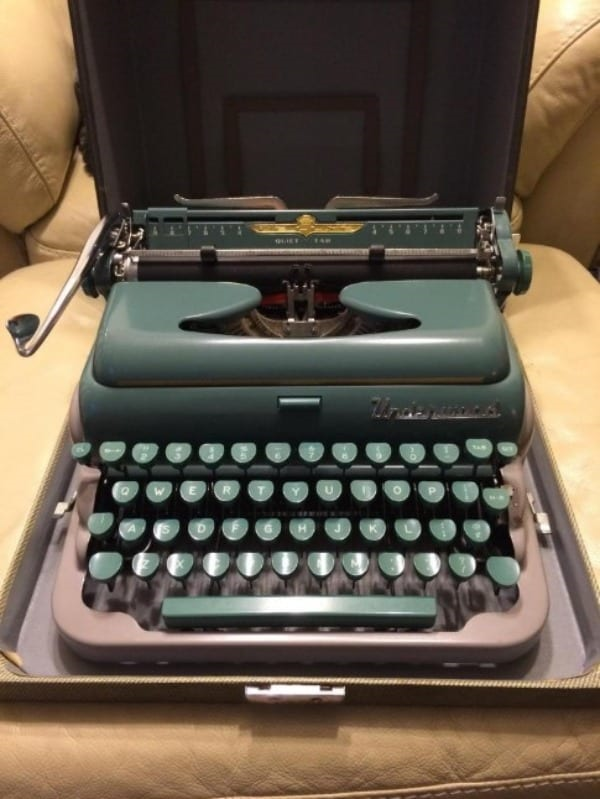 Typewriters are quite rare these days, so those who inherited them from ancestors could fetch them a considerable sum of money. As they are important relics of the pasts, certain buyers value them highly. It was reported by antique store Brandford House Antiques that a Special Hooven automatic typewriter sold for a massive $7,5000 in 2018. But that's nothing compared to other models. The "Rolls Royce of typewriters", the Malling-Hansen Writing Ball, is said to be worth a staggering $100,000. That's incredible!
Signed Yearbooks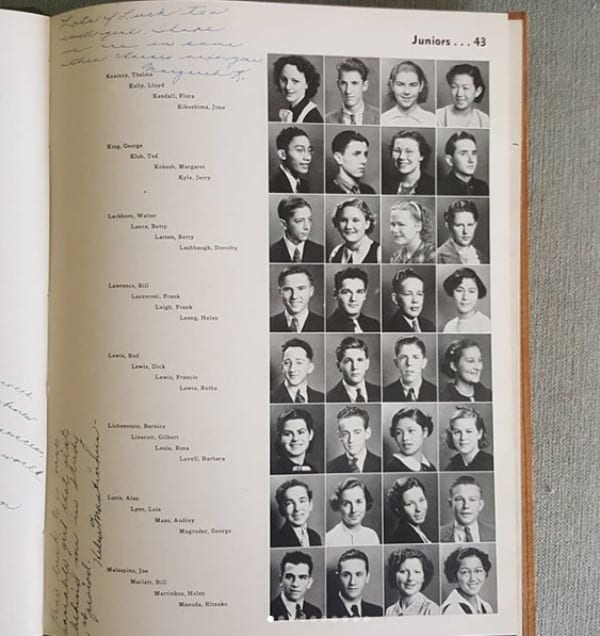 Another random item that can be a money-maker is your old yearbook. You're probably wondering the significance of a book full of embarrassing high school photos. Well, if you have a yearbook that includes somebody that became famous since then, you may be looking at a hefty price. For example, a yearbook with James Dean's photo apparently sold for more than $10,500 online. If you're extra lucky and the famous figure happened to have signed the yearbook too, you're looking at a sum with more zeros attached to the end.
Source: Icepop