Mind-Melting Green Screen Photos That Expose How Hollywood Really Works
Hollywood has not stopped blowing our mind with high tech movies, irresistible action movies, and sitcom comedy series. Thanks to technological advancement in CGI and green screens that have empowered the movie industry in entertaining the world through the big screen. Without computer-generated imagery and green displays, Movies, TV shows, and Comedies would hardly capture our imaginations. The effect produced using these technology tools goes a long way in attracting people and making them enjoy sitting in front of the screen.
Watching films with incredible effects have a way of transporting us to a different place through imagination, but have you ever wondered the real situation of things in the actual filming of such scenes? Well, we always knew CGI and green screens were used to transform Hulk, but it is a different thing if you see that with your own eyes what goes behind the screen. Want to see some of the Holywood behind-the-scene photos, we have a number of them here. We are sure you will laugh hard at how ridiculous the actors look. 
Harry Potter And The Order Of The Phoenix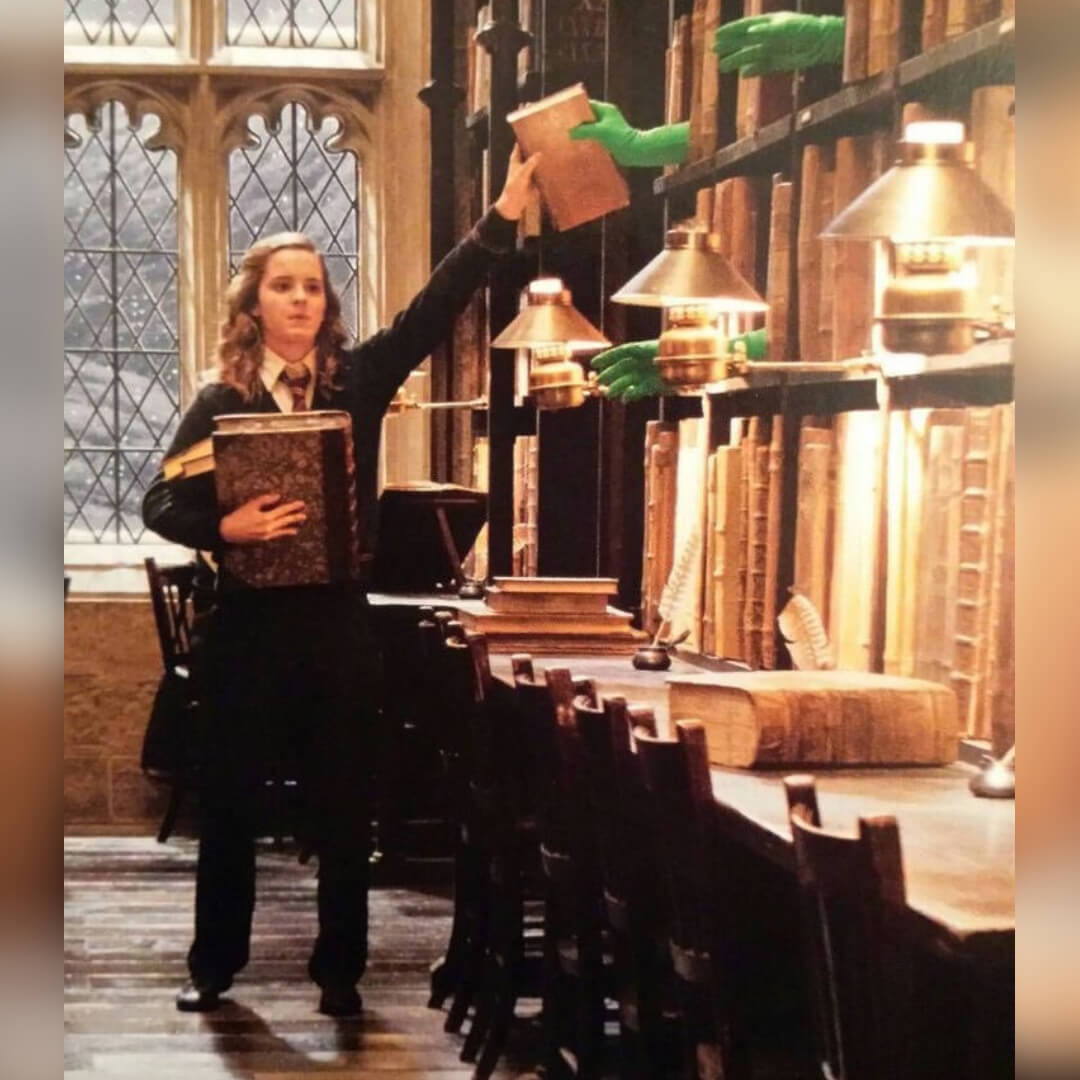 Could this photo be real? It's just difficult to accept because I had always believed that the wizardry world of Harry Potter was a real place. And I wasn't invited because my letter to Hogwarts got lost when Voldemort destroyed the Ministry of Magic's records. Perhaps, some magical creatures live in this library, and these green hands are theirs.
Click 'Next Page' to see more behind-the-scene photos