Best Breakup Messages
Breaking up can be a horrible ordeal for, at least, one of the parties involved. Sometimes, your partner decides to end things out of the blue, and there is nothing you can do about it. Other times, break-ups happen after discovering that your significant other has been unfaithful and that can be even more brutal for someone. Luckily, separating from a partner is something that almost everyone experiences once in a while, and there are plenty of hilarious people all over the world that decided to take the split with a little bit of humor. That's we have discovered some of the best breakup notices that will definitely make you laugh, although some are a little too harsh. Let's discover them all!
BETTER LUCK NEXT TIME, STEVEN
Not everyone in the world gets to experience being dumped through a billboard. Sadly, Steven was clearly not the best person or husband in the world, and Emily had some interesting things to say about him that the world needed to see. We especially like her use of clever adjectives that are not really bad words, but they are great insults nonetheless.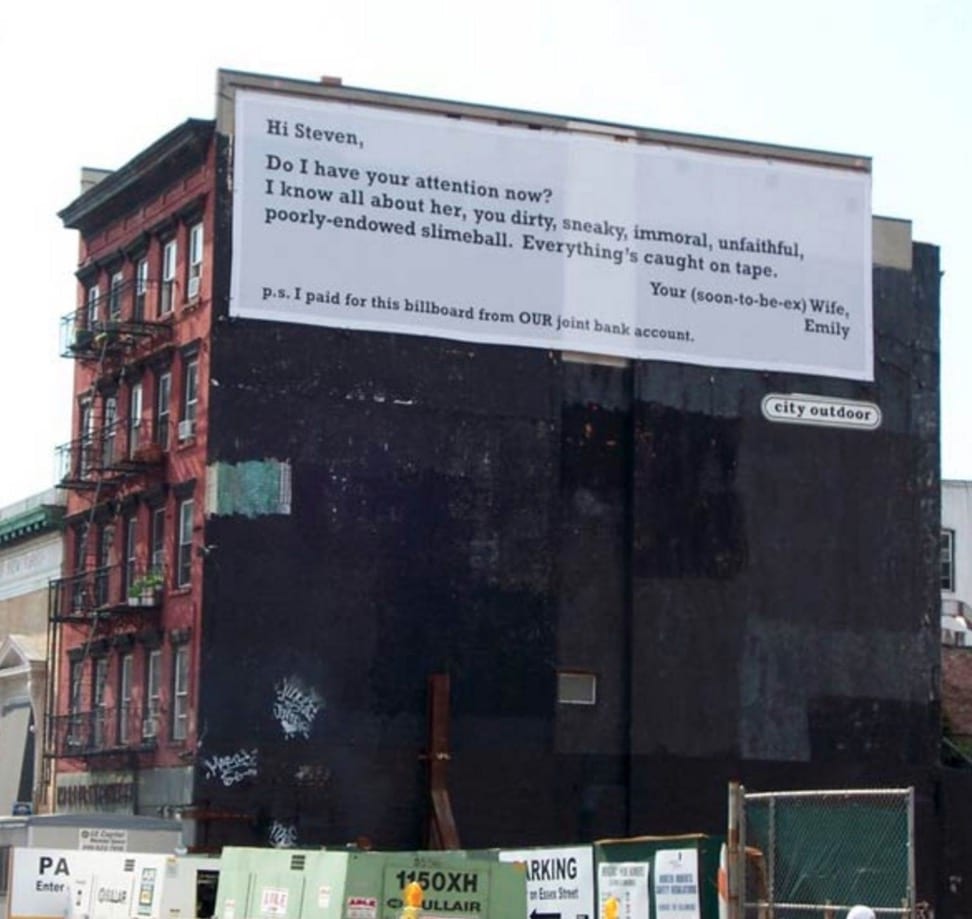 "Dirty, sneaky, immoral, unfaithful, poorly-endowed slimeball." However, the clincher is the line that reads: "Everything is caught on tape." We have to wonder what exactly what recorded. Was it a date with the other woman or something more salacious that could get Steven in huge trouble? Furthermore, depending on the city, billboards can cost thousands of dollars each month, and she used their joint money for it. Emily, you're the best!
Click 'Next Page' to see harsh breakup messages