Top 20 World's Scariest Bridges
Some popular bridges in the world scare people who use them. The design of these bridges, the safe posture maintained while walking through them, and past awkward experiences are some of the reasons why people get scared.  Other reasons include the history of deaths, suicide, and natural disasters that occurred in such bridges. We have compiled 20 of the word scariest bridges that will amaze you. 
20.Sunshine Skyway Bridge, Florida
The Bob Skyway Bridge, also known as the Skyway, has a history that will be long remembered. The US will remember Skyway Bridge for two deadly maritime disasters within five months. First, it suffered a collapse in January 1980 when a cargo ship hit the bridge resulting in the death of 23 crew members. Before long, another disaster occurred on May 1980 when one of the bridge supports was compromised from the Freighter MV collision. The incident resulted in the death of 35 people as vehicles plunged into Tampa Bay.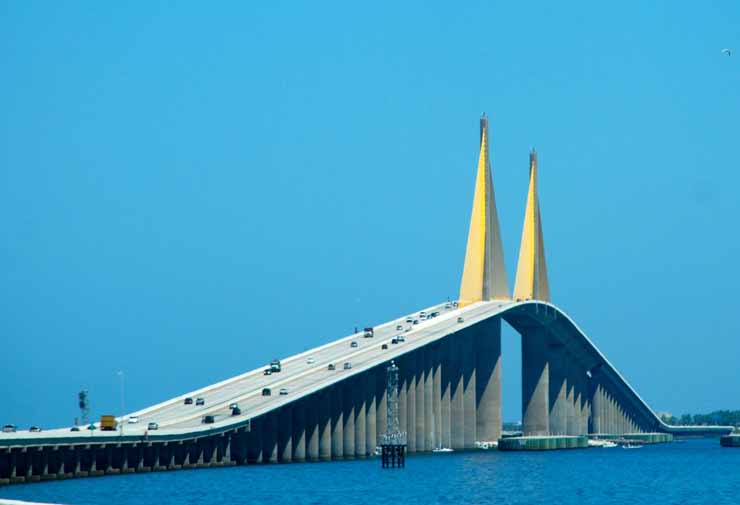 Skyway is considered a landmark in Florida. It has a four-lane way passing through Pinellas County, Manatee County and, Hillsborough County. The bridge was opened in 1954 and reconstruction started by the American Bridge Company in February 1987 after the major maritime disaster. There are reported cases of suicide in Tampa Bay, making Skyway one of the scary bridges for people.
Click 'Next Page' to see the bridge that tops the list!