Surrogate Mother Carrying Twins Is In For A Huge Surprise
Jessica Allen thought that she would be helping a nice couple realized their dreams when she decided to become a surrogate. She was already the mother of two boys and knew everything regarding her own pregnancies. Therefore, there wouldn't be any surprises along the way, but things took a crazy turn on the day of delivery. Everything that happened after was insane, and Allen decided to share her story so that others wouldn't go through the same thing. They say that "the road to hell is paved with good intentions", and it really fits here. Let's discover what happened.
THE SURROGATE THOUGHT SHE WAS HELPING A NICE COUPLE
Jessica Allen is a mom of two from California, and she thought that becoming a surrogate for a great Chinese couple would be an amazingly good deed. The issue is that surrogacy is illegal in China, and the couple came to the United States hoping to make their dreams come true and find a great person to carry their baby. People who cannot get pregnant naturally can definitely understand how hard it is, and the surrogacy is the last resort. Therefore, Allen was sure that she was doing the right thing.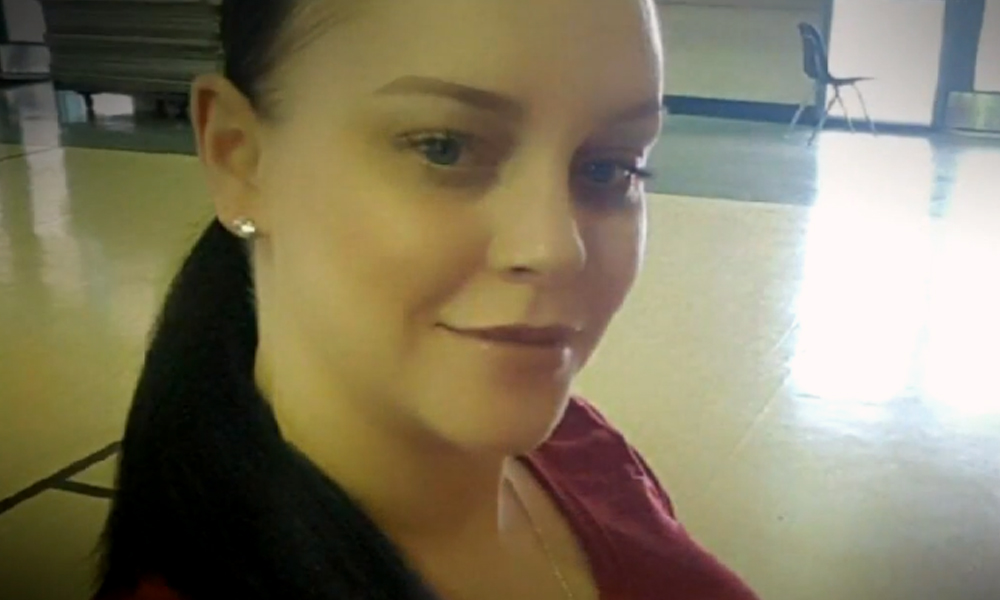 SHE MADE SURE TO FOLLOW THE RIGHT PROTOCOL
Allen turned to the Omega Family Global in San Diego to do everything by the rulebook. In April 2016, the doctors implanted one male embryo into her uterus using the in-vitro technique. Women who go through this process have to take estrogen and progesterone supplements so that their bodies will encourage implantation. Therefore, Allen made sure to follow all the recommendations to have a successful pregnancy. However, a few weeks later, the doctors discovered something that would change Allen's life.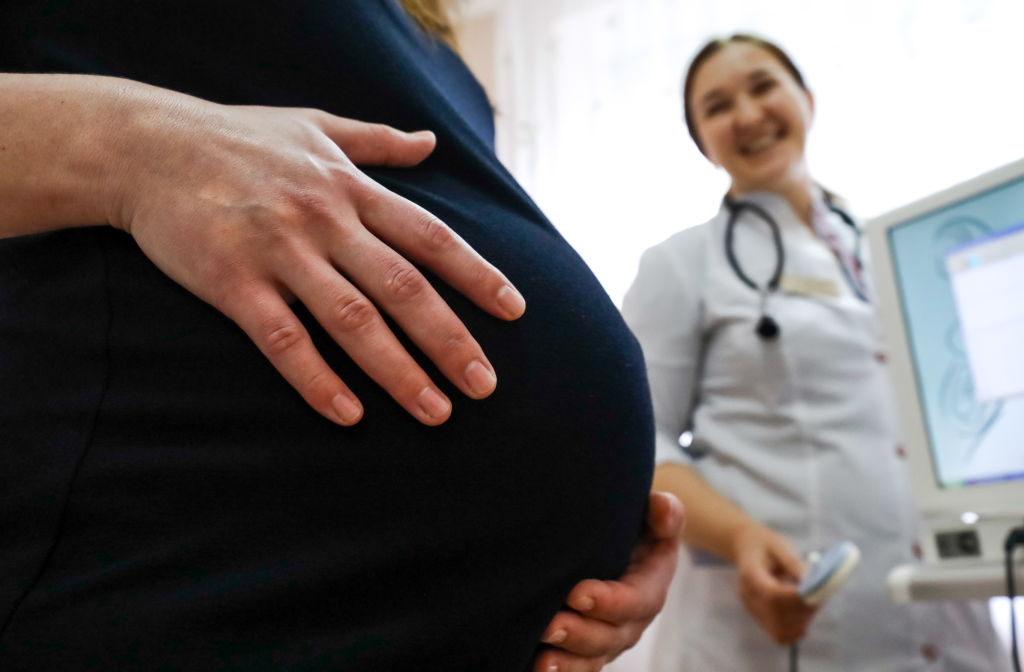 IT WAS HARD TO BELIEVE
During the six-week scan, the physicians told Jessica that she was carrying two children in her belly. They also said that it was uncommon for one embryo to split into two, especially with in-vitro, but it had happened before. The whole team thought that this is what happened, and it was exciting that the Chinese couple would be having two kids to love. On another note, Allen was $30,000 for becoming a surrogate. But she would also be given a monthly salary, which increased when it was revealed that she carried twins in the womb. Things were going great until the delivery came along.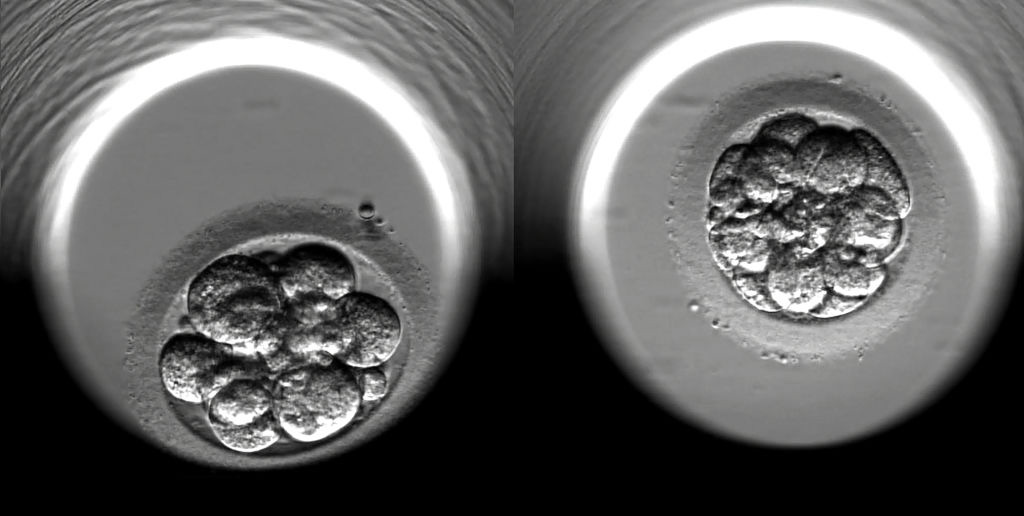 SOMETHING WAS WEIRD
Allen was 38 weeks along when she was scheduled for a C-section, and the twins were born on December 12, 2016. During the surgery, Allen couldn't see the babies when they came out of her womb because there was a screen covering her lower body. Therefore, the babies were taken from the operating room before she could see them. However, later that night, the mother of the babies showed her a picture of them on her phone. "One looked full Chinese, the other didn't look full Chinese. It was clear that they were not identical… but I didn't ask questions," Allen revealed to People magazine.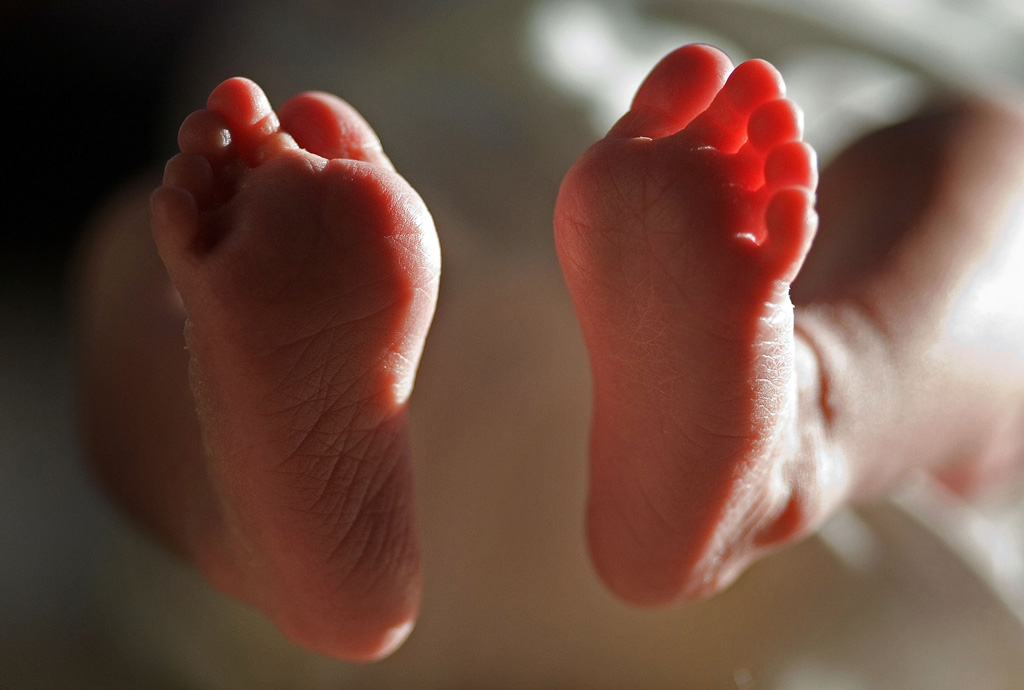 A MESSAGE TURNED THINGS AROUND
Just like most cases of surrogacy, the parents took their babies, and Allen moved on. The money they earned from the experience was invested in a new house for her family. However, the day they moved into their new place, Jessica got a message from the Chinese mother. The text included a picture of the babies, and the new mother was concerned that one of the kids wasn't hers. Allen revealed to the New York Post that the lady asked, "They are not the same, right?" and "Have you thought about why they are different?"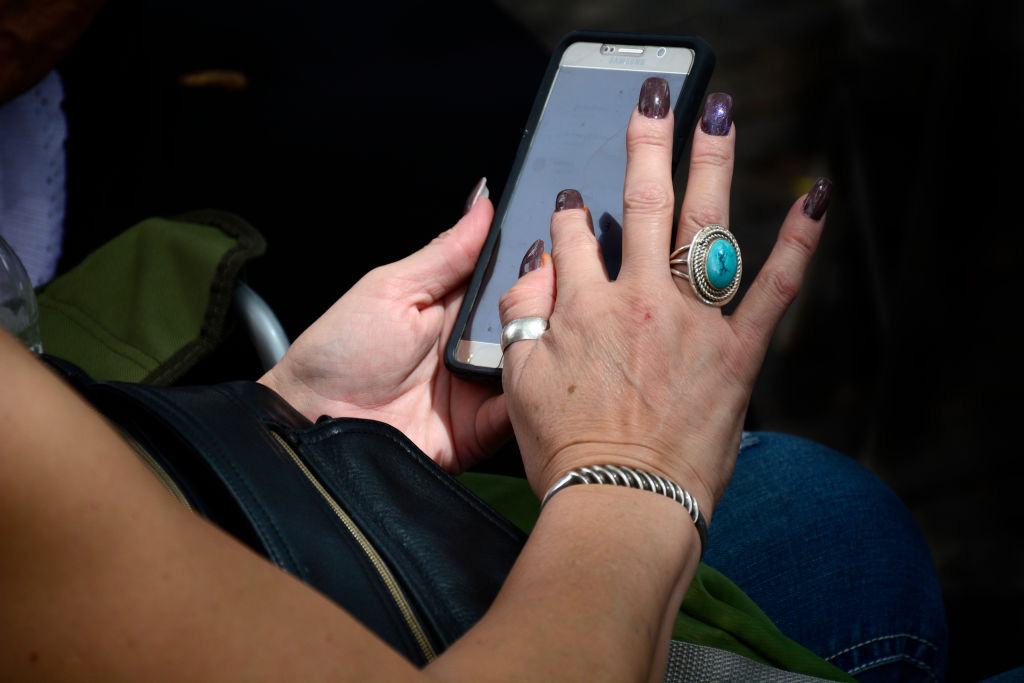 ANOTHER UNCOMMON UNEXPLAINED MEDICAL MIRACLE
The babies were taken in for DNA tests, and the results shocked everyone. Just as the new mom was concerned, one of the babies wasn't hers. Turns out, the embryo had not separated into twins, and the child belonged to Allen and her husband. Additionally, the embryos were actually conceived at different times. This is a medical marvel called superfetation, which causes a woman to ovulate during pregnancy. Therefore, Allen conceived another baby while pregnant with the Chinese couple's child. It shouldn't have been a major issue. Allen could just take her child, but that's not what happened.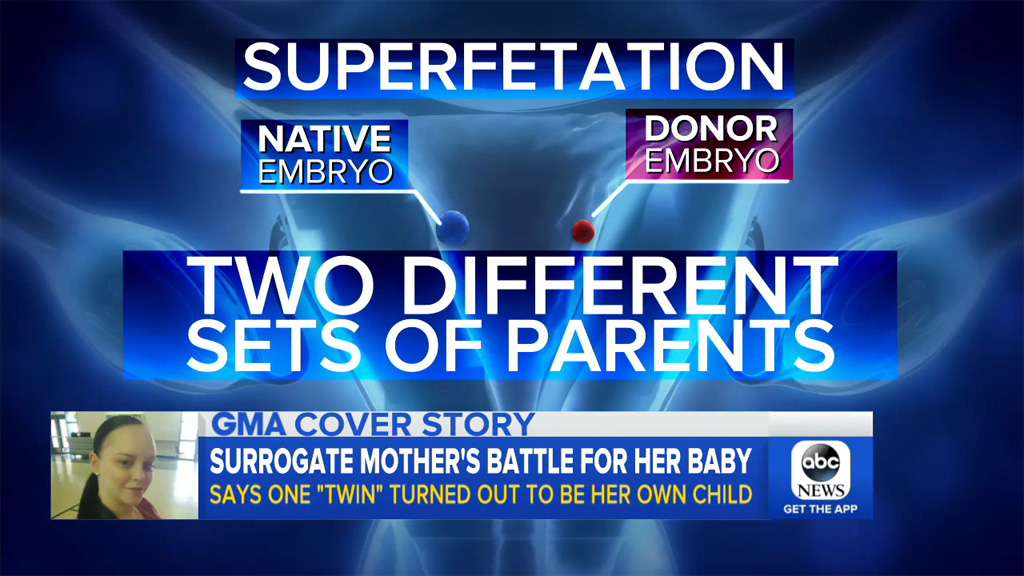 THEY THOUGHT THEY COULD BE INTIMATE
The situation wasn't negligence committed by Allen and her husband. IVF doctors had told them that they needed to wait to have intimate relations until she was determined pregnant, and that's what they did. Jessica revealed to the New York Post, "As per my contract, Wardell [Allen's husband] and I did not have intercourse until we were given permission by the IVF doctor, who recommended the use of condoms." It seems that the condom might have failed as well in this case.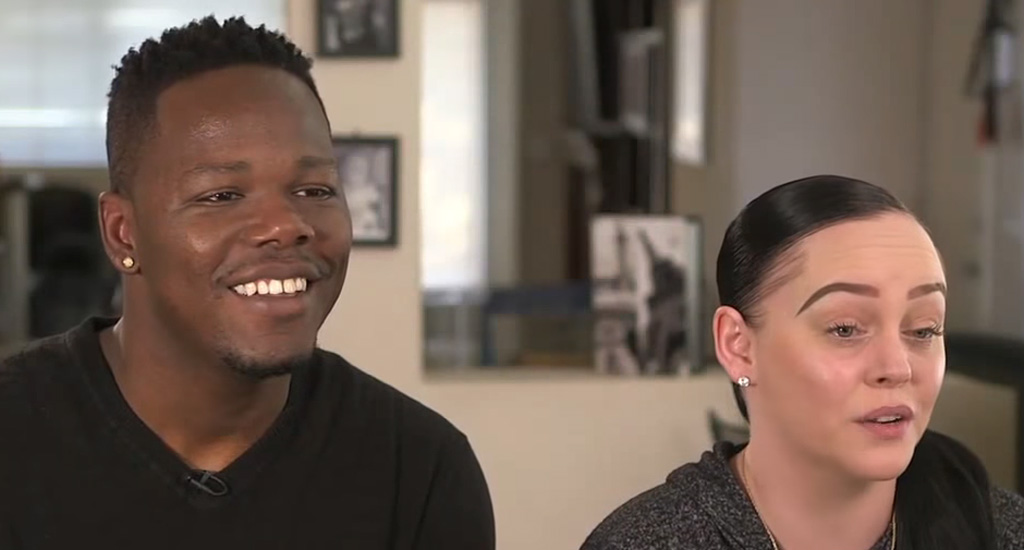 THE COUPLE WAS DUMBFOUNDED
Anyone would be shocked to learn that they had conceived a baby without previous planning. So, Jessica and Wardell had no idea what to do. "I was panicking. My husband and I were panicking. We had no idea how this came about and we had no idea how we were going to prepare for a child overnight. We just moved into a new house, we didn't have any more money," Allen explained to People magazine. However, things were about to become worse.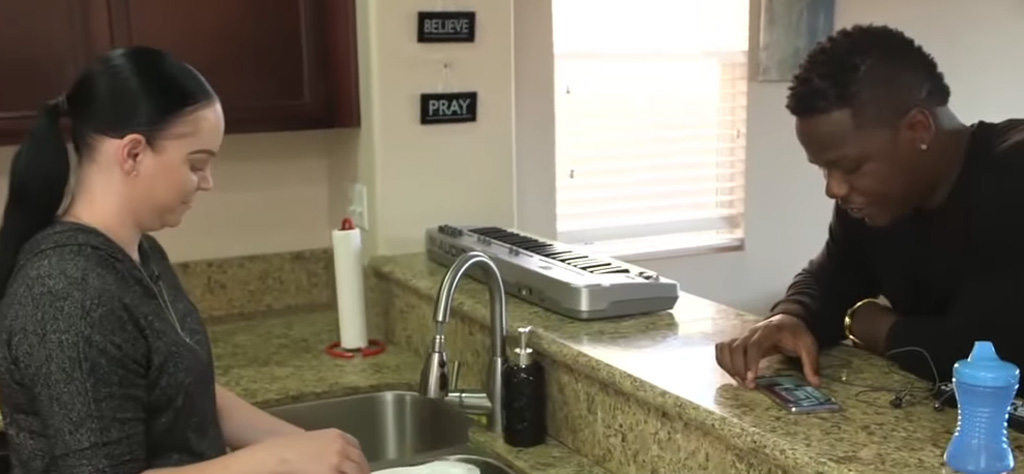 EVERYTHING WOULD BECOME A NIGHTMARE
Now that they knew that one of the babies belonged to them, Jessica and Wardell wanted to keep him. However, that's how things got complicated in this situation. Bringing home their son was not going to be easy. The Chinese couple didn't want anything to do with a baby that was not theirs. So the surrogacy agency was looking after their child, but the Chinese couple was demanding $22,000 in compensation for the huge error. Jessica and Wardell thought that they would be losing their son.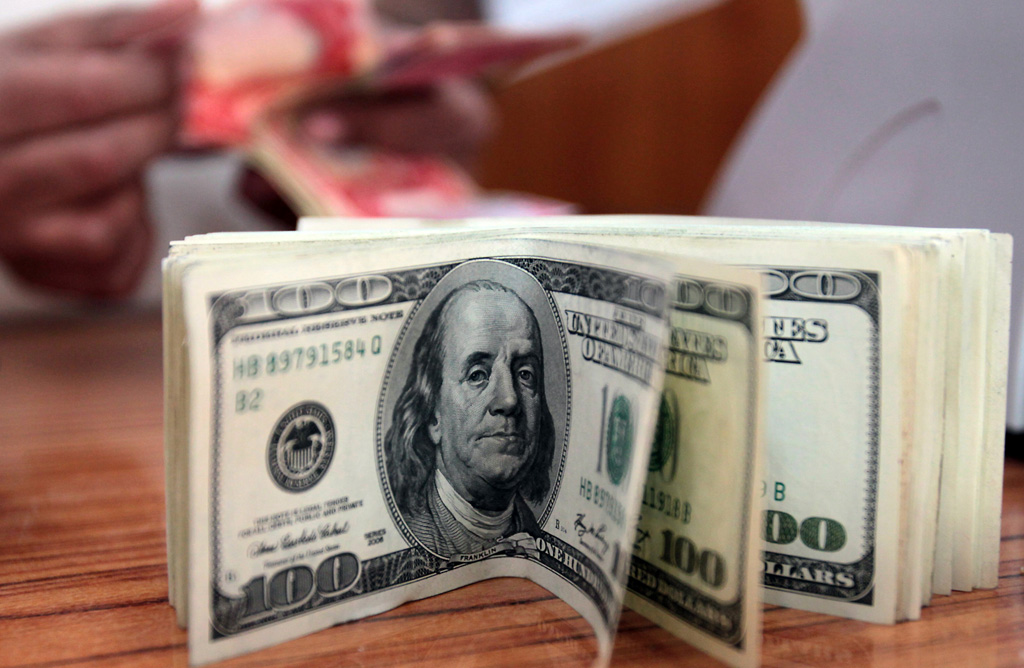 OTHER CRAZY DEMANDS
 "We'd already spent most of the money we earned from the surrogacy contract, but now we were apparently on the hook for thousands of dollars," Allen told New York Post. Aside from the money that the Chinese couple wanted in compensation, the agency told them that they needed to pay thousands of dollars to the caseworker who had been caring for their kid. Allen simply didn't have the money at the time. Therefore, they were told that the baby would be placed for adoption.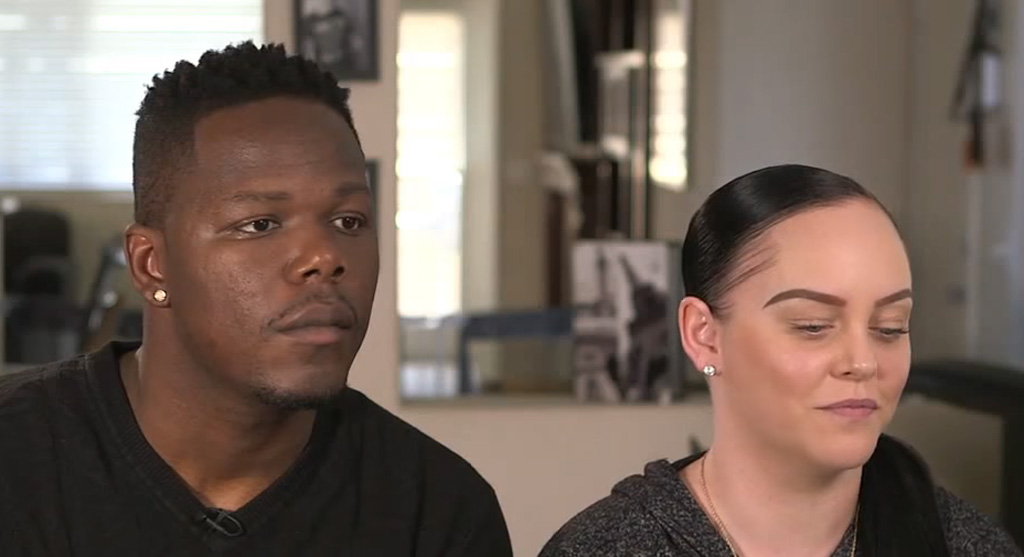 THE AGENCY WAS SEARCHING FOR NEW PARENTS
Allen revealed to the New York Post, "To my disgust, a caseworker from the agency lined up parents to adopt him and 'absorb' the money we owed to the [couple]. Or, if that didn't work out, the [couple] were thinking of putting [my son] up for adoption, as they were still his legal parents." The agency and the Chinese couple wouldn't hand over the kid until they were paid in compensation, but it wasn't Allen or her husband's fault.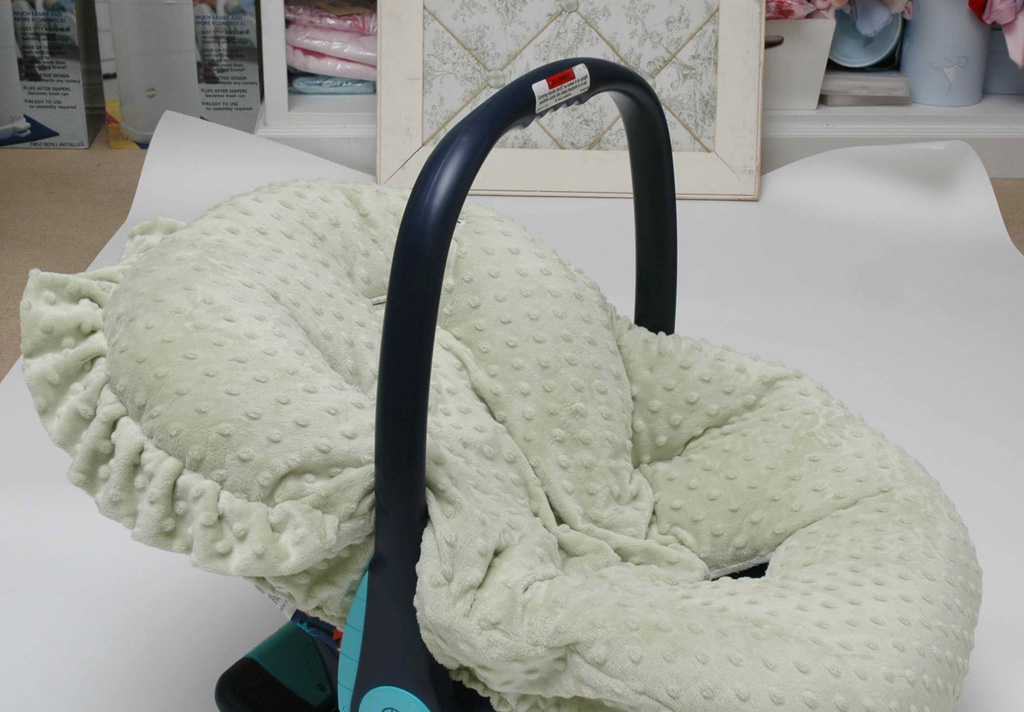 "THEY WANTED ME TO BUY OR ADOPT MY OWN CHILD"
When they heard that the Chinese lady wanted to put to the kid up for adoption, Jessica and her husband thought they would never have their child. "I thought I wasn't going to get him back because they were pressuring me to pay this money back first. Then they were saying that the intending mom was thinking about giving him up for adoption… I thought I had a child out there that I was gonna be forced to let go of all because I couldn't buy him or because I couldn't adopt him," Allen explained to People magazine. However, they soon discovered that something was wrong with the agency.
WHAT WAS HAPPENING?
The battle of their lives was soon to come. The couple decided to plunge into debt to get their child, and they hired a lawyer for this situation. However, they had to mediate with the surrogate agency. The issue was finding out who was at fault in this scenario. Some believed that Allen and her husband should have abstained. Meanwhile, others thought that the IVF doctor should have seen this coming and prevented it. Some thought that the Chinese couple was wrong, but they did pay more money for the promise of twins.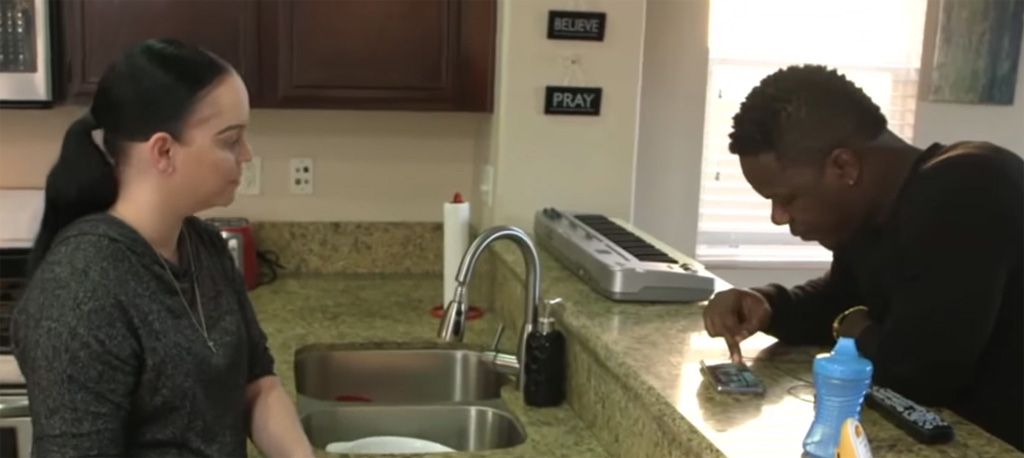 THE AGENCY WAS MANIPULATING THEM
Jessica and Wardell hired a lawyer to get their kid from the surrogacy agency, and she never placed any blame on the Chinese couple. She believed that from the moment this error was discovered the agency was trying to manipulate both couples. When talking about the Chinese mother, Allen said, "It's not her fault… The agency put it in her head that I was going to try to sue her. I never said those words. Since she was scared that I was going to sue her, she starts sending me all kinds of text messages."
TOO MANY EXCUSES
They went through a horrible legal battle against Omega Family Global, but it was finally determined that Allen and her husband didn't have to pay anything. Regardless, getting their son back was a huge struggle. "We tried to get him on numerous occasions, but one excuse they gave us was the intended parents didn't want to sign over the power of attorney, so we didn't get him… We got another call and we were supposed to get him, then we didn't because they were thinking about giving him up for adoption," Allen revealed to People magazine.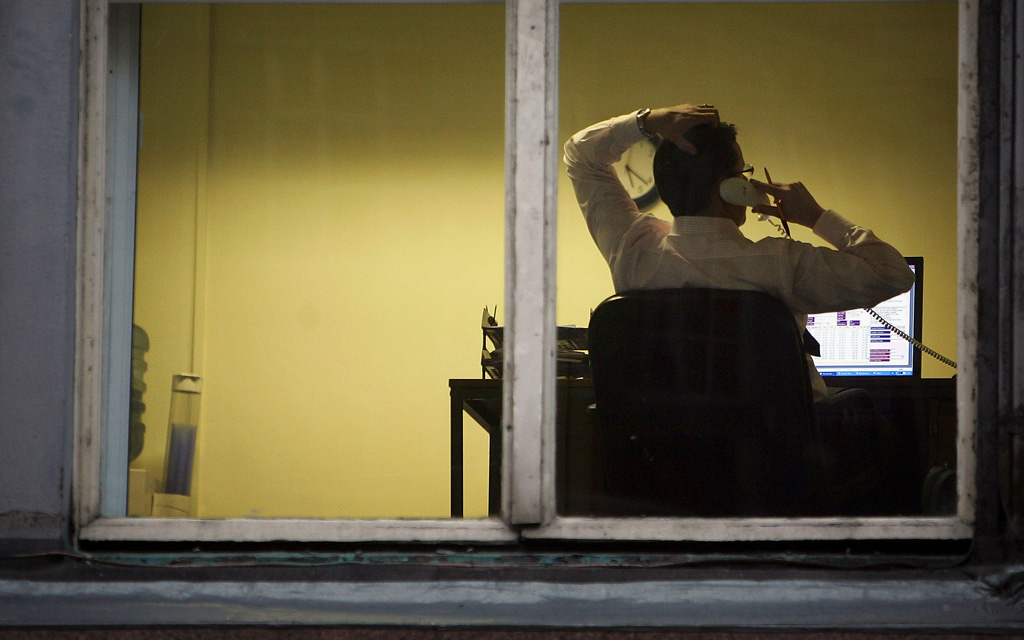 THE AGENCY WAS UNRESPONSIVE
Despite winning the legal battle, and everyone agreed that the child belonged to Allen, Omega Family Global took a long time before returning the baby. They even tried to dispute some of her claims and released a statement. "By its very nature surrogacy is a complicated journey which necessitates the support and care of agencies, parents, surrogates, psychologist, lawyers, and a host of other professionals. As with any pregnancy, issues do arise which require great care, attention to detail and respect for the process and the emotions of all involved," they said New York Post.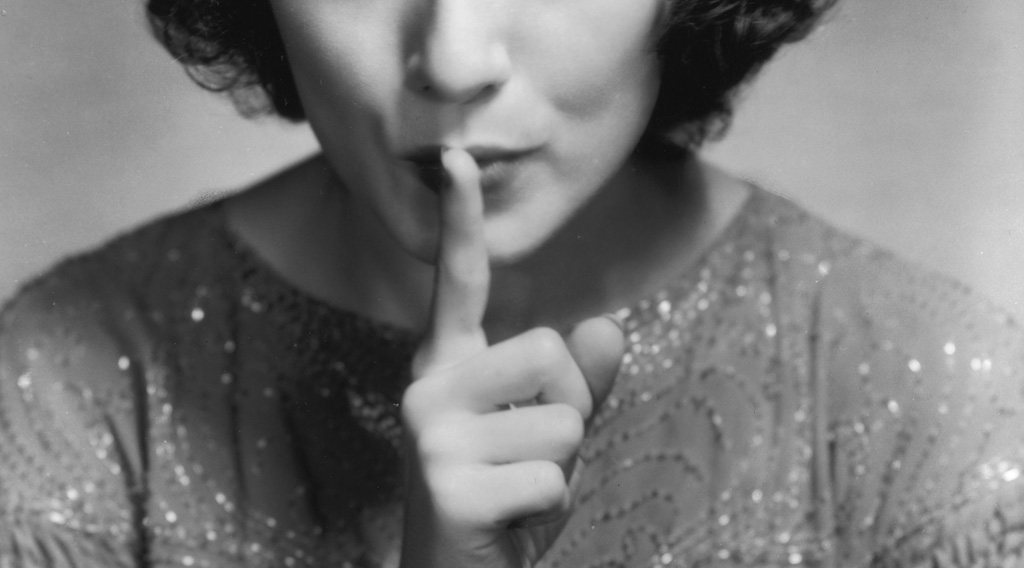 IT WAS TWO MONTHS BEFORE ALLEN MEET THE BABY
The babies were born on December 12, 2016, but it took two months for Allen to finally hold her child for the first time. "And so, on [February] 5, I finally met a caseworker from Omega in a Starbucks parking lot in Menifee, [California], where she handed over our son, whom we've renamed Malachi. The moment was incredibly emotional, and I started hugging and kissing my boy," Allen said to the New York Post. Jessica Allen and her husband hope that their experience warns other people that might fall into that situation. But, they still had to deal with the consequences.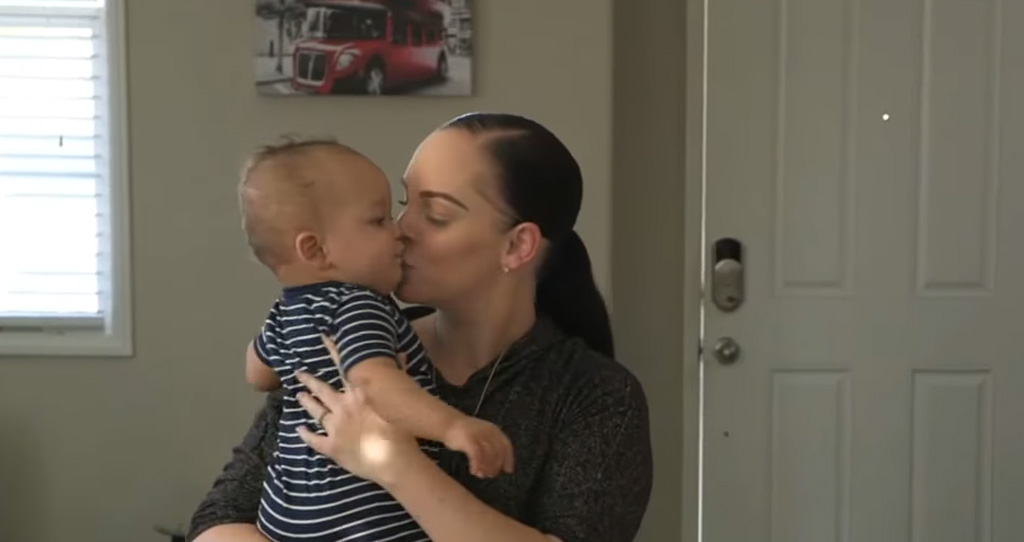 OTHERS NEED TO LEARN
After their nightmarish experience, you can imagine that Allen has decided never to be a surrogate again, despite the financial benefits of such an arrangement. However, she doesn't regret it either. She revealed to the New York Post, "[My husband and I] weren't planning to expand our family so soon, but we treasure Malachi with all our hearts. I don't regret becoming a surrogate mom because that would mean regretting my son. I just hope other women considering surrogacy can learn from my story. And that a greater good will come out of this nightmare." The fight is not over, although they have their kid.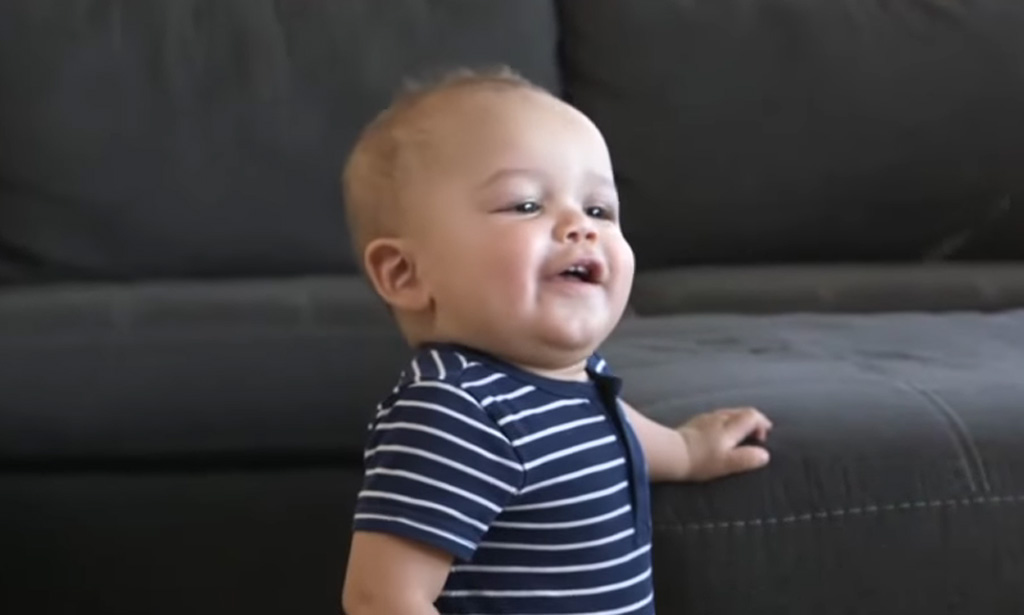 THE FINANCIAL CONSEQUENCES
Despite gaining custody of their kid, the couple is still in a legal battle, and they are falling into a huge amount of debt. "It's very stressful financially, it's put us in debt. We're barely getting by right now and it stressed me out emotionally because this agency turned their backs on me… Knowing that for the first two months of [Malachi's] brand new life that he was in the arms of strangers, that breaks my heart. It's really heartbreaking," Allen explained to People magazine.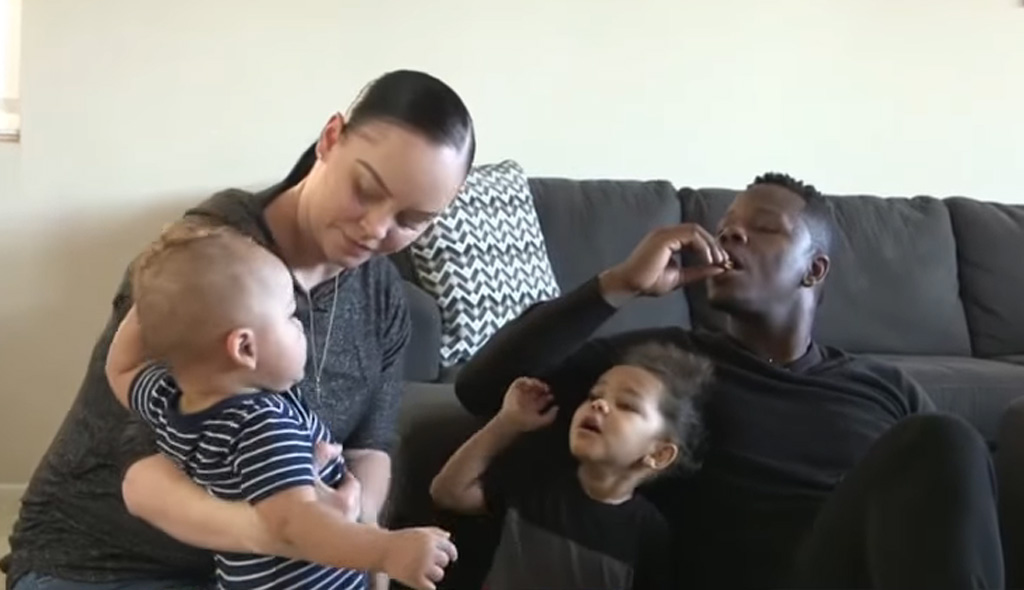 THEIR SON, MALACHI, IS HAPPY
Fortunately, their family is alright, and their son, who they named Malachi, is living happily with his family. This couple's story made the news around a year after the events took place. Therefore, by the time Allen and her husband talked to the press, Malachi was completely adjusted and growing fast. Allen revealed to People, "He's a little man. He's like 10 months going on 10. He's walking around already. He's trying to talk. He has an attitude and he's funny and his personality is just goofy and bossy all at once. He walks around like he runs the world." Meanwhile, there is another surrogacy story that is just as crazy!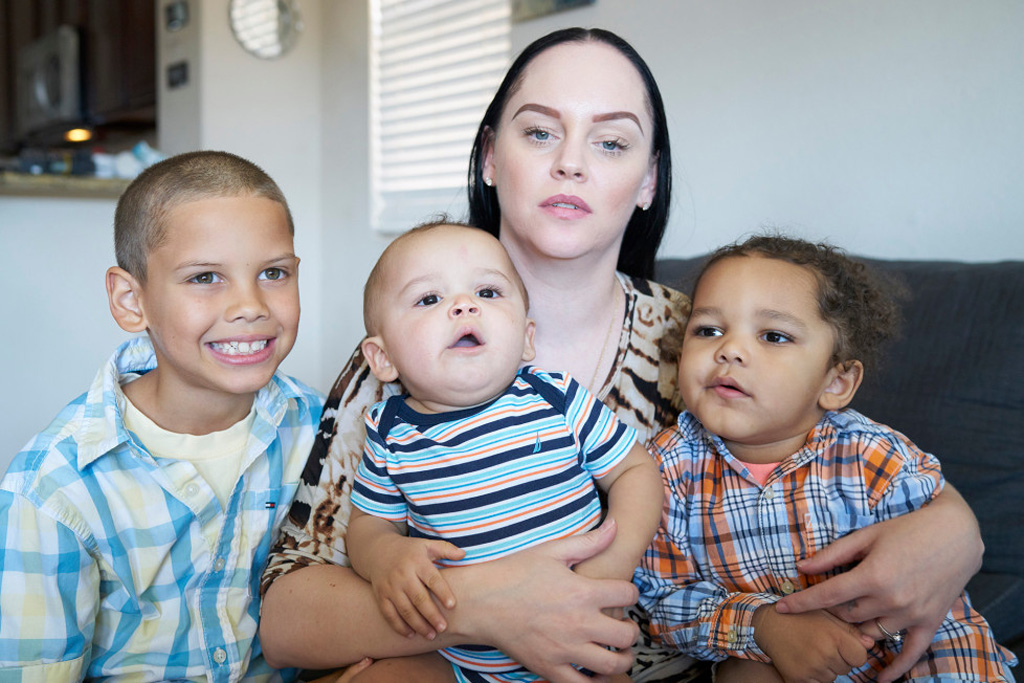 A WOMAN CARRIES A BABY FOR HER FRIEND
This is another crazy surrogacy story. Kevin and Nicole Barattini wanted to start a family and dreamed of the day they would get pregnant. However, things didn't happen as they expected. They tried but to no avail. But, they wouldn't give up, and that's when their friend stepped with an idea. They never imagined the lengths they would go to for this dream, but in their hearts, it was the right thing to do.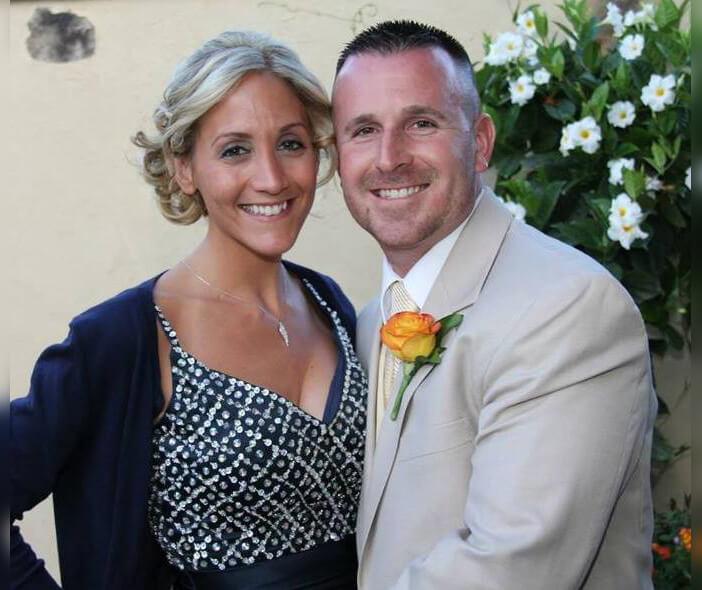 ANOTHER COUPLE WITH FIVE KIDS
The Barattini's were friends with Lianna and Shawn, a couple who lived in East Moriches, New York. Lianna and Shawn started their family right around the time Kevin and Nicole began trying to get pregnant. They went on to have five kids and loved it. But, Lianna was actually thinking of having more children, even though she already had five. She never imagined that she would soon be pregnant with her friend's baby.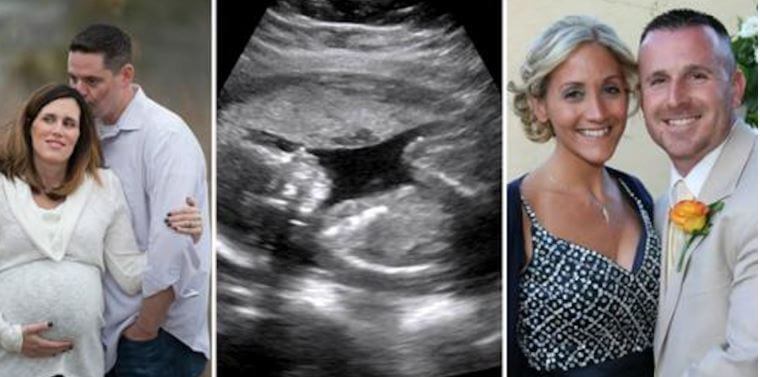 LIANNA ONLY DESIRED TO HELP
Nicole and Kevin kept trying but nothing happened, and soon, they were looking at surrogacy to have their dream baby. They didn't know the details of such am experience, but it was the right thing to do. They needed someone who was trustworthy and hoped that the woman would keep them involved in the whole process. Lianna said she was willing to do this for them. The Barratini's thought that this was the best option because they were already so close to them.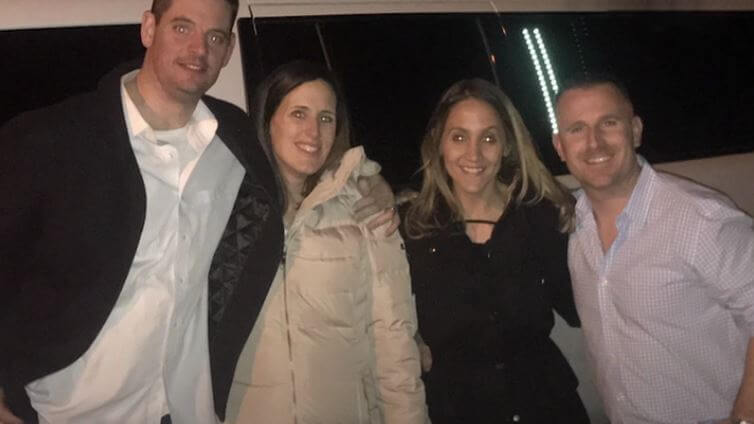 A TON OF SUPPORT AND AFFECTION
Becoming and having a surrogate is a special experience, and they turned to Dr. Richard Klein to plant the embryos that held Kevin and Nicole's hopes. The doctor said that it was exciting to have both couples at the appointments. That way, the new baby was receiving a lot of love already. One of the appointments happened in July 2016, when the embryos had already been inserted. They were hoping to find out if the procedure had been successful.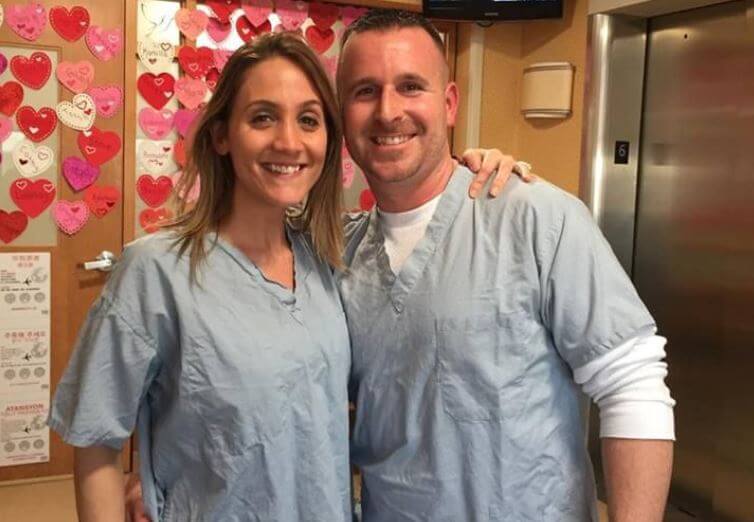 HOPING FOR THE BEST NEWS  
Both couples were actually very nervous before meeting the doctor that day, but Nicole and Kevin had their hopes way too high. The couple had wanted a baby for a long time without success, and they wondered if this was finally their shot. Lianna had followed all the instructions of the physician to the letter, and since she had been pregnant five times, things should have been alright. They just needed to wait and be patient. Regardless, their hearts were on their sleeves that day.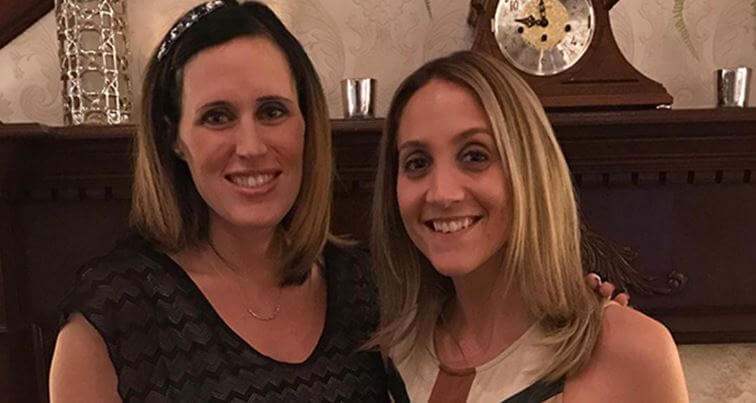 ALL THEY WANTED WAS A FAMILY
Kevin and Nicole had hoped for a child since their wedding in 2010, and they were planning to raise their family in Smithton, New York, where they lived at the time. However, Nicole didn't become pregnant no matter how much they tried. She even went to a doctor hoping to help her with fertility, but the results were not what she wanted. The Barattini's were forced to look into other options if they still planned to have children.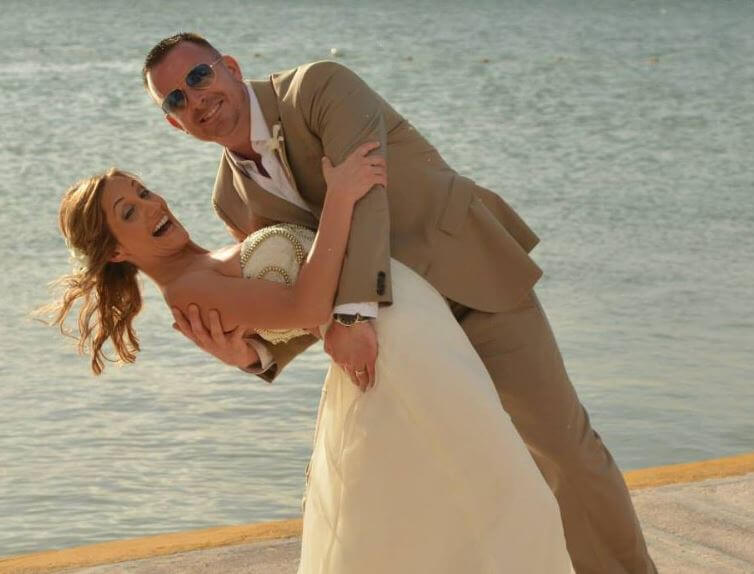 THERE WERE HEALTH PROBLEMS
At the age of 16, Nicole had certain bumps on her skin, and soon enough, what started as something small, became many protrusions that covered her body. She had to go to the doctor because she started feeling tired and had a fever all the time. Furthermore, her eyes had turned jaundice when she visited the physician. After taking her blood for several tests, it was discovered that she had low platelets. Most adults have between 140,000 and 150,000 platelets in their blood, but Nicole had only 8,000.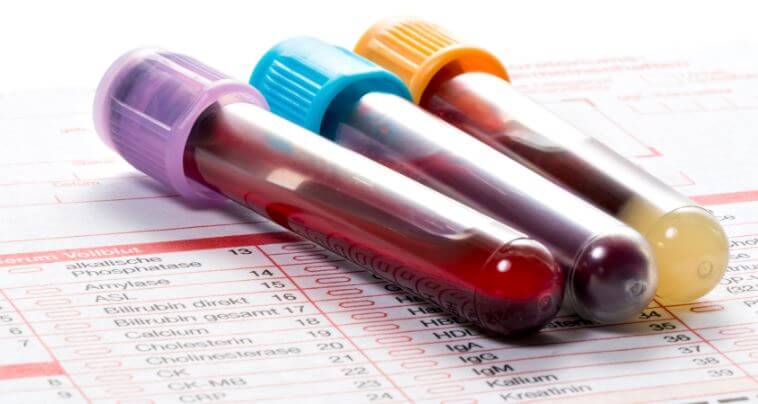 LEARNING ABOUT HER DISEASE
After discovering her blood test results, it was determined that Nicole had an autoimmune disease called thrombotic thrombocytopenic purpura, also referred to as TTP. Furthermore, the doctors told her that the illness could be fatal, which was shocking for a teenage girl to learn. The reason why it's so dangerous is that TTP can cause blood clots, and Nicole was in danger. She had to stay in the hospital for some time. The doctors even told her she had come at the right moment or something awful could have happened.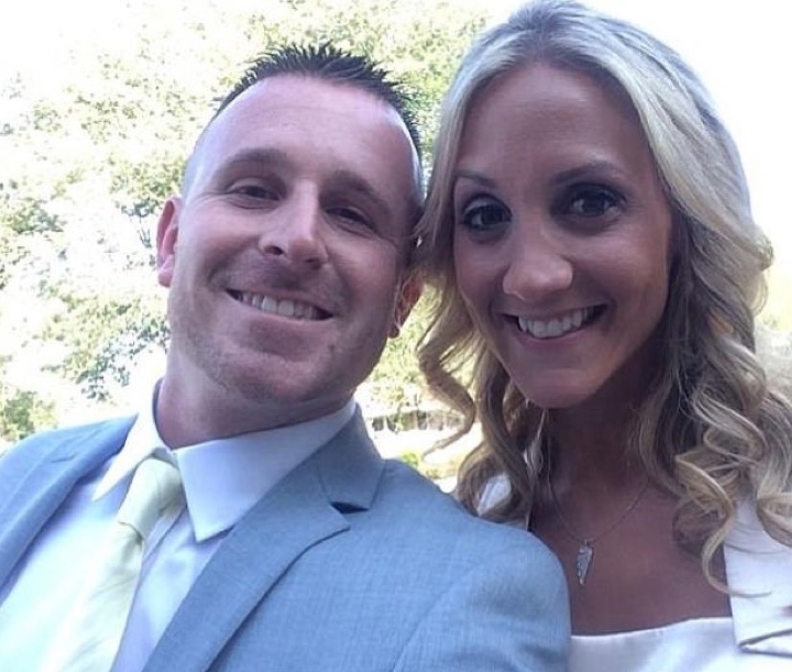 THE RARE BLOOD DISEASE
Most people know that blood clots can be very dangerous, but TTP's kind of blood clots actually have a 95% mortality rate if not treated by a physician right away. Furthermore, the illness raises blood glycoprotein in hemostasis, which leads to blood clots all over the patient's body. Nicole was suffering from several symptoms of the disease like fatigue, bruises, and fever. TTP affects 1 in 100,000 people, particularly women. Additionally, Nicole was in the 10% of those that develop it before becoming adults.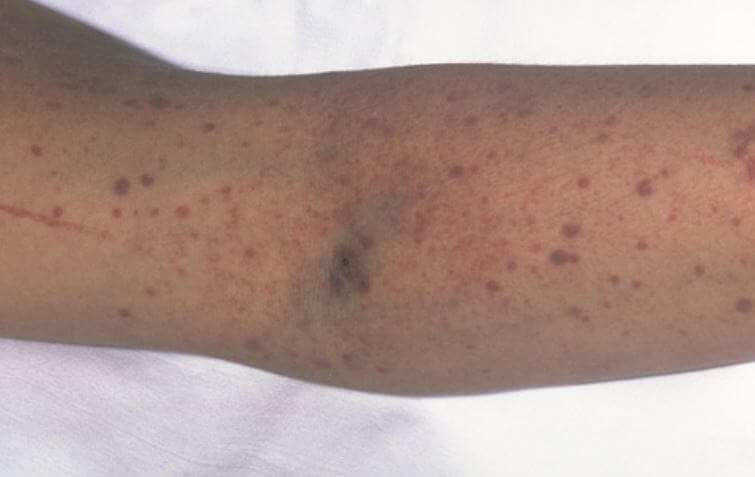 TREATABLE BUT NEVER GONE
The physicians placed on medication so that Nicole could still live normally with her disease. Therefore, she moved on from that panic, as she wasn't going to die from it anymore, and almost never thought about it. Years later, Nicole discovered that if she had gotten pregnant, her medication would actually affect the baby. Also, stopping the treatment was not an option at all.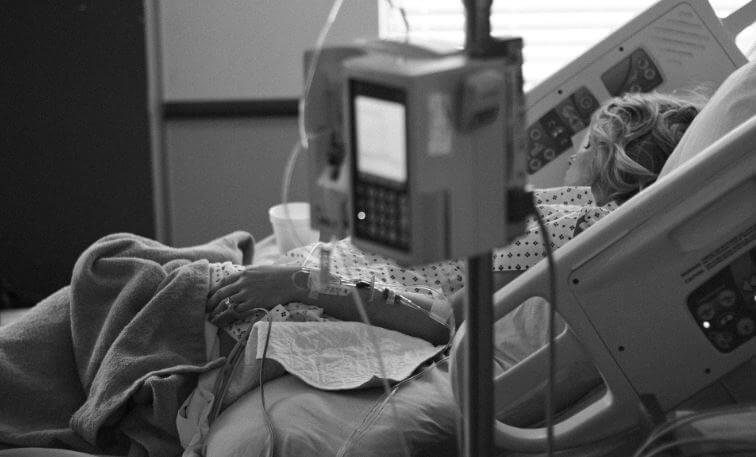 NICOLE HAD TO TELL HER HUSBAND
After her visit with the doctor, Nicole had to return home to share the news with her husband. When Kevin entered his house that night, he knew that was something was not right. He remembered, "I got home from work and Nicole had that look on her face like something was wrong and I'm never going to forget it. I said, 'What's wrong?' and she said, 'The doctor doesn't think we can have children.' And you know, nobody wants to hear that." Nicole had to explain the risk to him.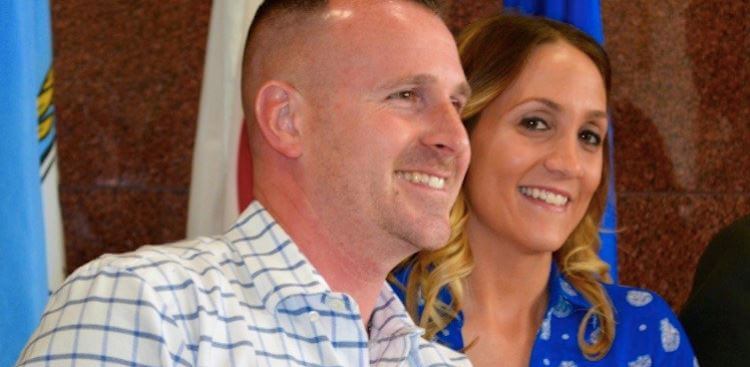 BECOMING PREGNANT WOULD BE DANGEROUS
One of the hardest things about the whole ordeal was that Nicole could get pregnant at some point, but that it would be a high-risk pregnancy for both mom and baby. "I was able to conceive, but I wouldn't be able to have a healthy pregnancy. And it would result in the death of myself or the baby," she revealed. Therefore, the couple was forced to look into other options to become the family that they always dreamed of having.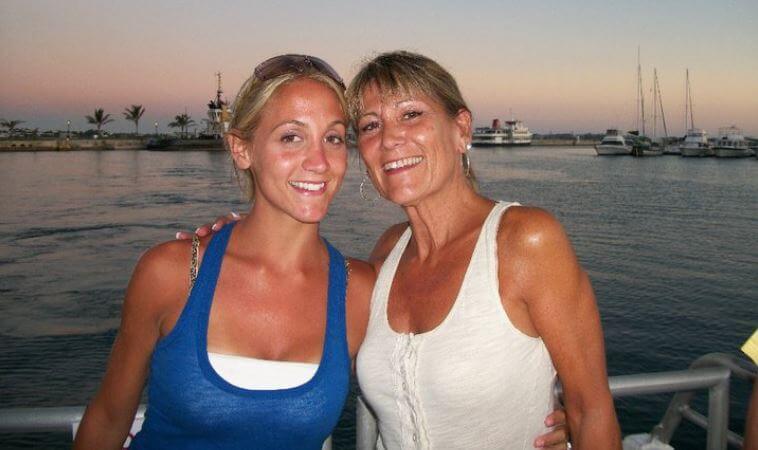 SHE THOUGHT SHE COULD TAKE THE RISK
Despite having some other options, Nicole always dreamed of getting pregnant herself, and she was devastated by the news. It took some time before the reality of their situation really set in. Just like anything, they had to go through several stages of grief. She was angry that she could conceive, but that the physicians said she shouldn't. Nicole told Kevin that they should risk it, but he refused right away. The couple needed time to grieve this loss before coming up with a better option.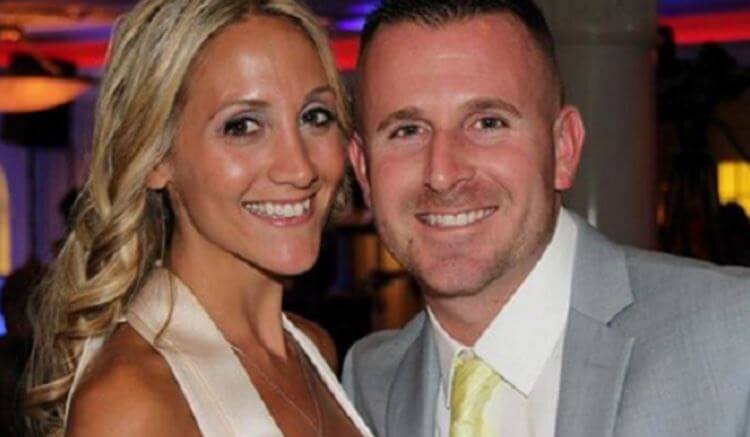 FINDING A SAFER METHOD
Although they had tried to hard to get pregnant, they soon had to realize that things would be much horrible for them if they went that way. Nicole could die, and facing that fact was scary. They needed to get their emotions in check and come up with a better solution that wouldn't be fatal for Nicole or their future baby. First, Nicole froze her eggs, and they started searching for a surrogate. They also thought about adoption. However, there were not that many options.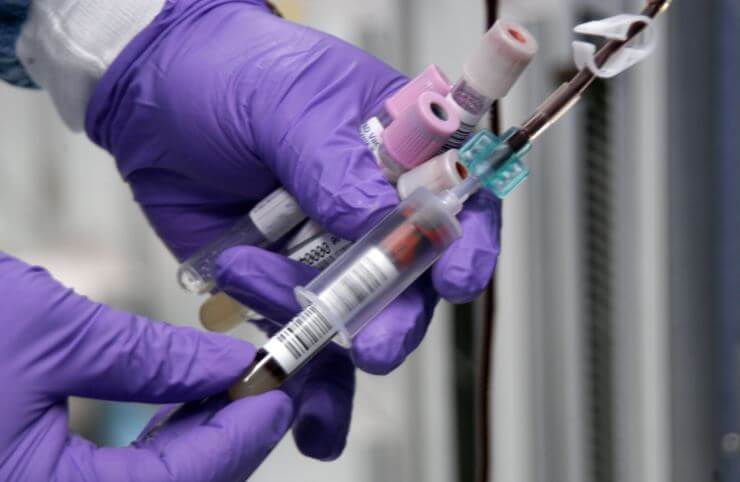 ADOPTION CAN BE PRICEY
Adoption is romanticized as a great option for people who cannot conceive a child. Nicole and Kevin were willing to do anything to start their family, and of course, they considered this route. They didn't care if the child wasn't theirs biologically. They just had a lot of love to give. However, they discovered that adoption was actually expensive, and they didn't have the money at the time to go that way. Furthermore, they needed to save money to actually maintain their future children.
THERE WERE A BUNCH OF LEGAL FEES
There are thousands of children in the system that need parents to love them, but it actually takes a lot to get the kids adopted. The system makes it pretty expensive for couples. One of the reasons why it's pricey is the legal process. Anything involving a doctor and documents takes a lot of money out of people's pockets. Adoptive Families said that in 2015 and 2016 an international adoption cost around $42,000. Meanwhile, domestic adoptions can cost $37,000. It simply wasn't in their budget at the time. But, they soon discovered that other options were even worse.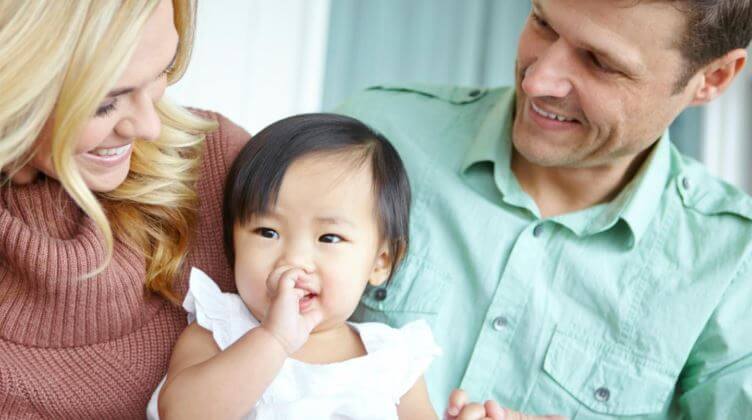 TURNING TOWARD SURROGACY
When adoption didn't seem like the best option for them, they decided to look into surrogacy. They researched the whole thing and soon discovered that it might cost them an average of $75,000. Therefore, it was more expensive than adopting a child. Still, Nicole hoped to find someone who would carry their kid for free. "We had heard stories that sisters carried and mothers carried, but I don't have a sister, and my mother is over the age," she revealed. But, there was another issue.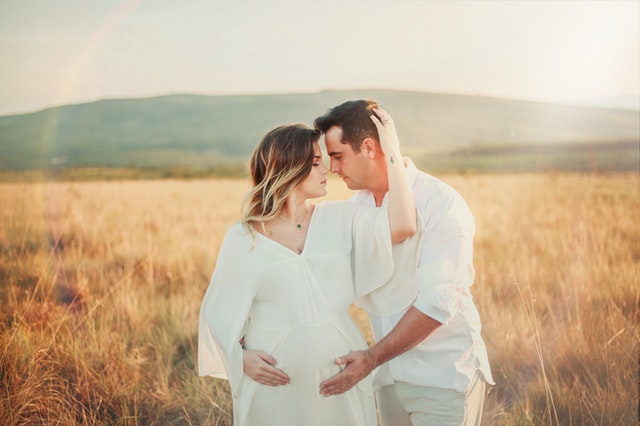 NEW YORK WAS MORE EXPENSIVE FOR SURROGACY
The laws in New York make it even more difficult for couples to go through surrogacy. In fact, it is illegal to pay someone to be a surrogate in the Big Apple. Therefore, they would need a woman out-of-state to work with them. That option would present another issue because it would be too expensive to travel back and forth all the time. They wanted to be part of the pregnancy as well.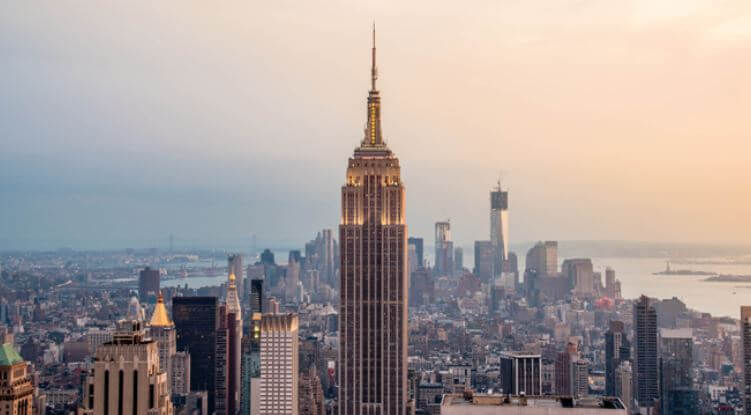 STILL THE BEST OPTION FOR THEM
Even though there were all kinds of obstacles for them, the couple decided that surrogacy would be the best option for them. The process involves inserting embryos into the surrogate through IVF. The embryo was created with the mother's egg and the father's sperm. Therefore, the surrogate wouldn't have any blood relation to the kid, although she carried it. But, Nicole and Kevin still needed to work around the law and find the money.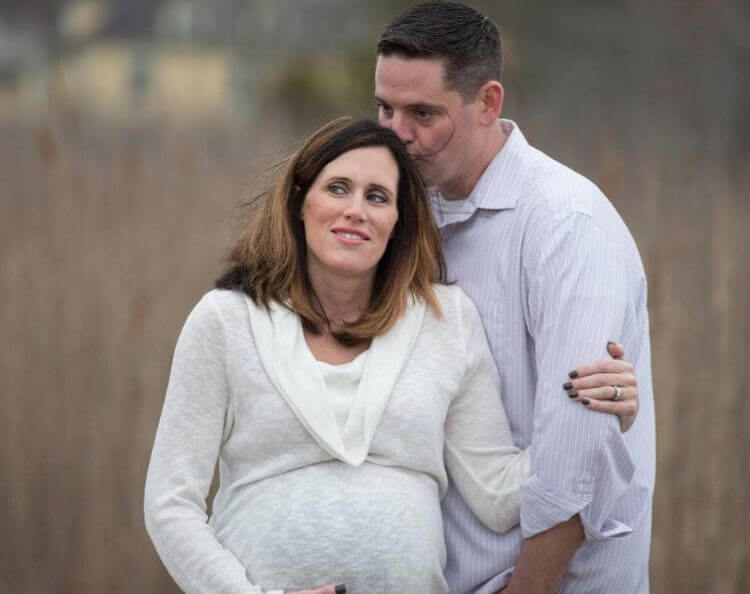 A FRIEND TO THE RESCUE
Nicole and Kevin decided to share the news with their close ones. Almost all of them knew that Nicole couldn't conceive on her own without considerable risks to her health and the baby. However, the couple revealed that they were looking into surrogacy and received tons of support. Several of their friends actually volunteered to carry their child. But medical tests proved none of the ones who offered were in the condition to get pregnant. Therefore, their hopes were squashed once again.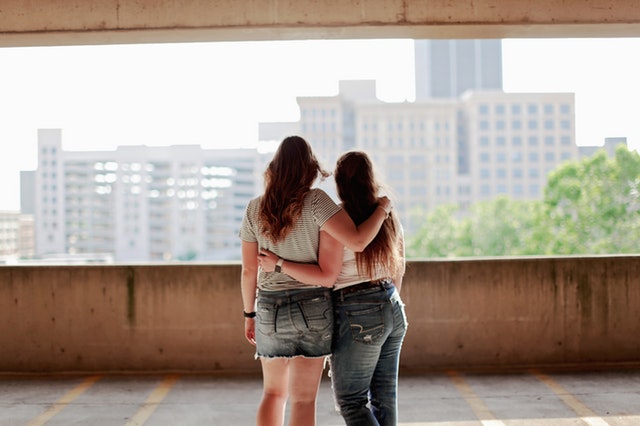 LIANNA RECENTLY HAD A BABY
It seemed like their hopes were being squashed again. Lianna had been friends with Kevin and Nicole for more than 20 years. Lianna and her husband had five kids, and she loved being a mother. When she heard the news that their friends couldn't conceive traditionally, Lianna understood how devastated they were. However, she had just given birth and didn't know if her body could withstand another pregnancy.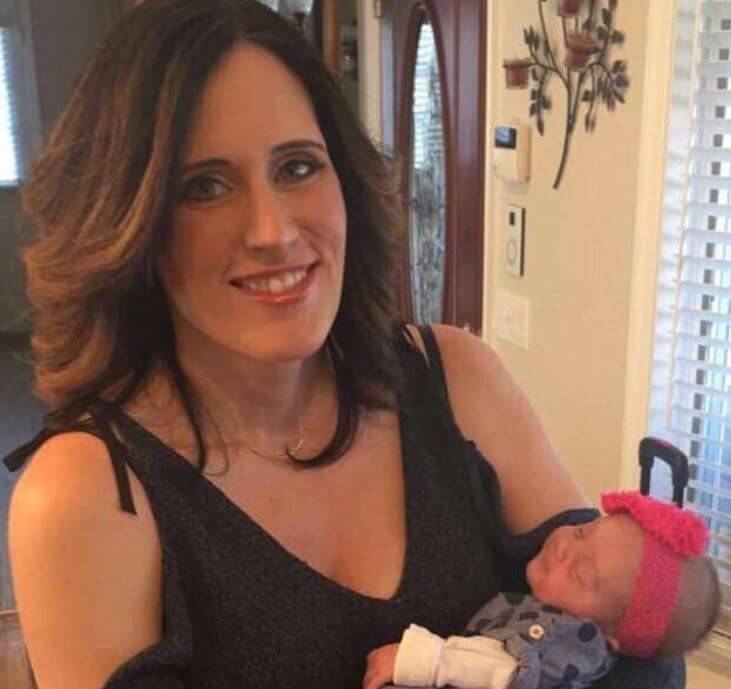 MEDICAL EXPENSES ARE AN ISSUE
A surrogate has to be in top shape to qualify for the positions. IVF is a costly procedure, and women can have trouble conceiving as they grow older. Therefore, a couple has to find a perfect candidate to increase their chances of getting a baby. Nicole and Kevin soon discovered that not every woman was fit to become a surrogate. Once you find one that fits the bill though, you might have to try several times before getting pregnant.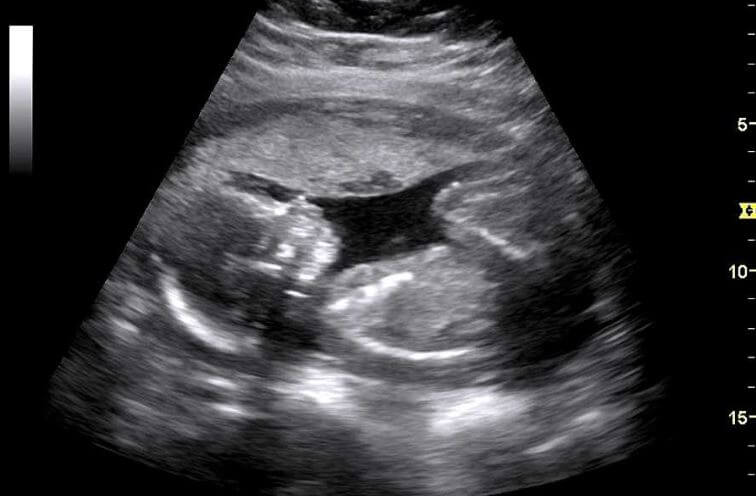 A DINNER TO DISCUSS THEIR PLANS
In December 2015, both couples got together for dinner. Lianna and Shawn saw how Kevin and Nicole were having a rough time and wanted to cheer them up. However, they also wanted to be sensitive to their situations without being prying a lot. But, the topic came up unexpectedly, and they started talking about having kids. Nicole was upset that she wouldn't become a mother by the looks of things, and Lianna wanted to help her dear friend.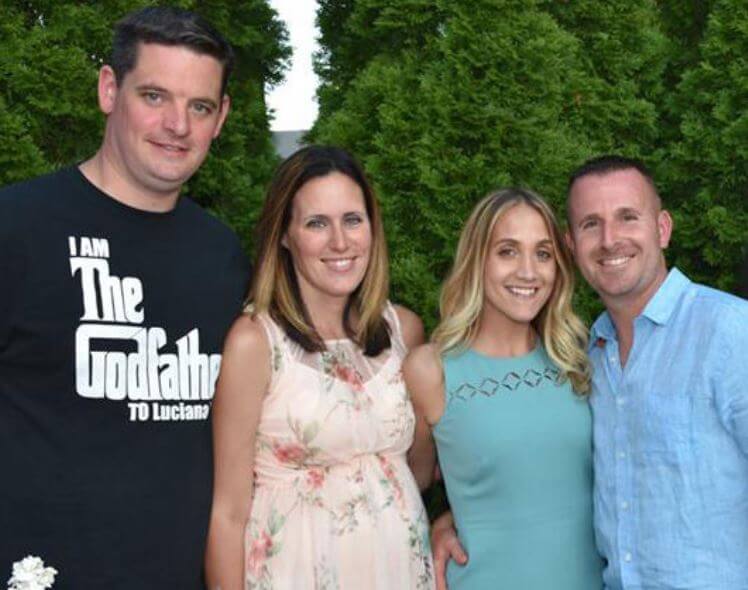 ARE FIVE CHILDREN TOO MUCH?
After learning how horribly things were going for Nicole and Kevin, Lianna talked to them about something that neither of them expected. Kevin remembers what their friend said at that dinner, "Lianna goes, 'You know I have five children, Shawn and I want to have maybe one or two more.' And [Nicole and I] looked at each other with a puzzled look, like, 'You have five kids, why would you want any more?'" But, Lianna's next few words brought tears to their eyes.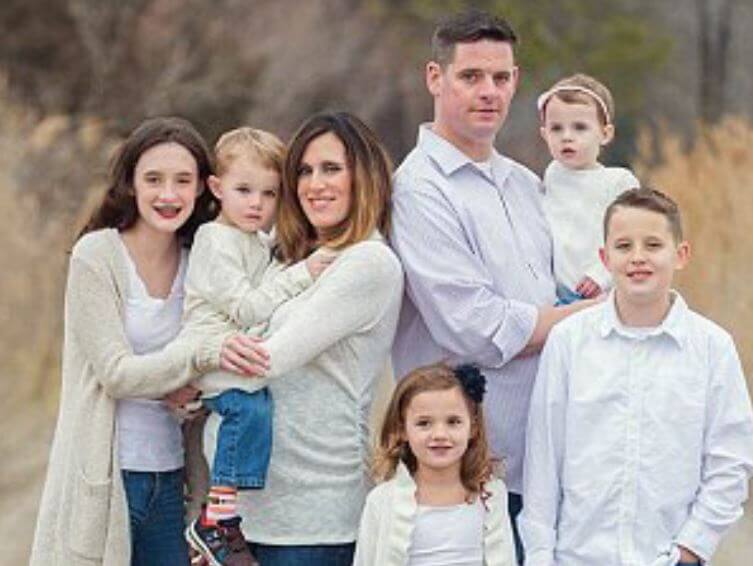 A GENEROUS OFFER
It might have seemed cruel to discuss wanting to have more kids when you already have five and especially in front of a couple who couldn't. But, Lianna had the best intentions. Kevin explained, "And she goes, 'No, not for me, for you guys- I'd like to carry a child.'" The couple was obviously flabbergasted by the offer. "The two of us, just forget about it. We just, we all started crying," he continued. It finally felt like luck was in their corner.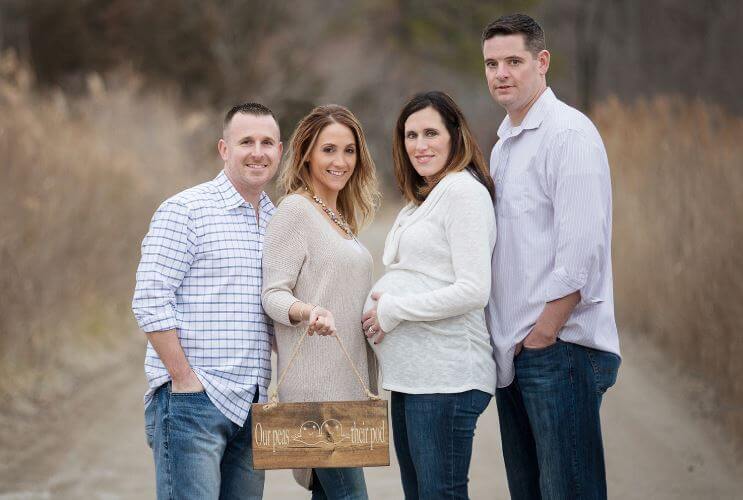 LIANNA WANTED TO SHARE HER EXPERIENCE
Not many women would volunteer their bodies for 9 months to have someone else's child, but she revealed, "I was blessed to have five kids, and they are all amazing, and I couldn't picture my life without them. And to see this family so deserving, it broke my heart." Clearly, she wanted others to feel the same joy she felt and being a surrogate, Lianna would get to experience it all with her friends.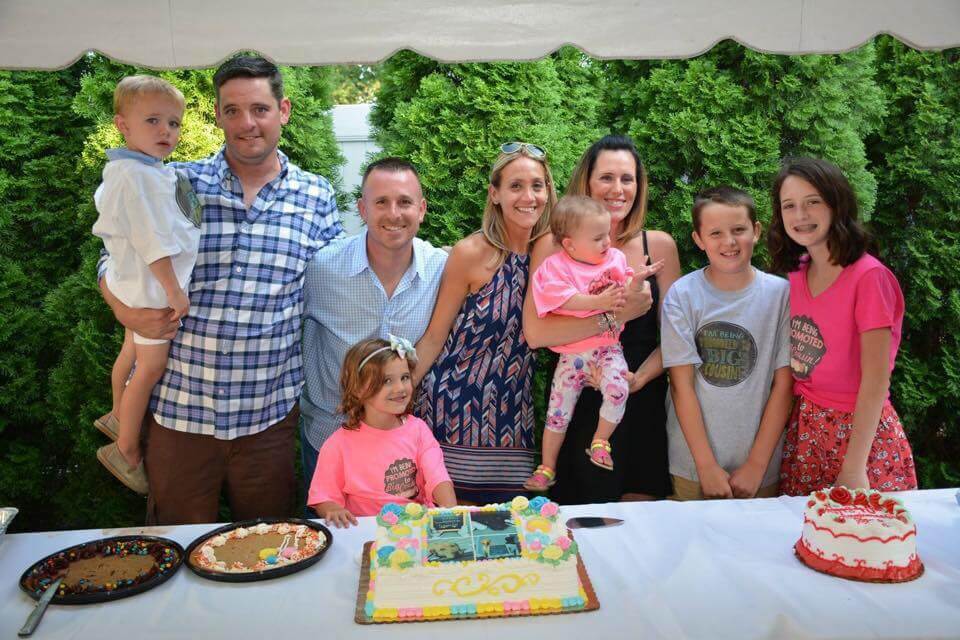 A BIG COMMITMENT FOR BOTH COUPLES
After having five kids, Lianna and Shawn knew that they were done having children. Their family was perfect that way. They both loved all their offspring immensely, and Lianna thought that she had a lot more love to give. She talked to her husband about it and told him that it was the right thing to do for their friends. But, Lianna knew that she would need help taking care of her kids, and Shawn needed to be on board. Luckily, he was.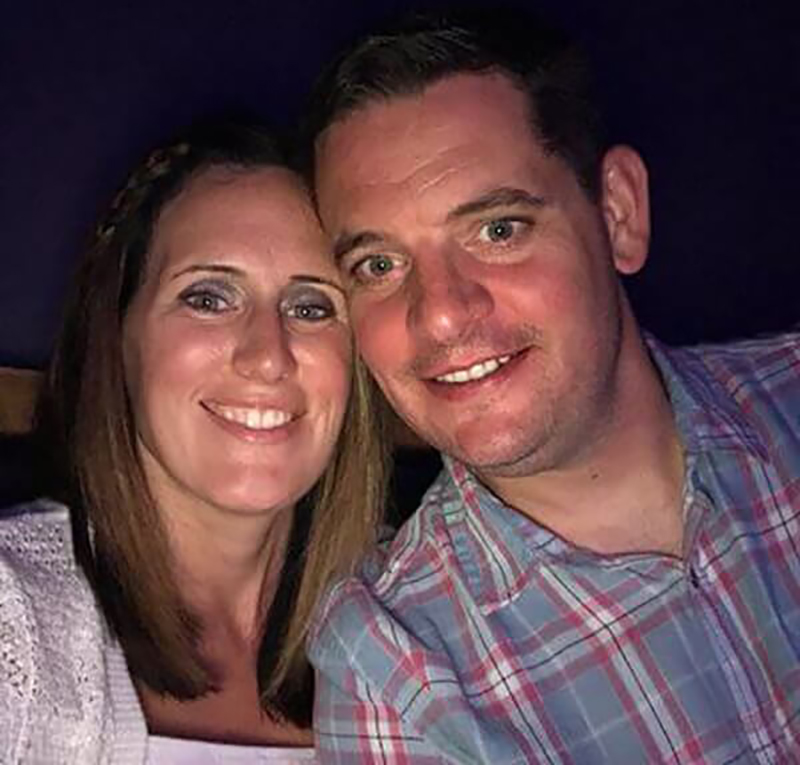 THINGS WERE GOING SMOOTHLY
Of course, Nicole and Kevin couldn't have been happier with the offer, and they accepted Lianna's generosity right away. They were extremely joyous that one of their friends was ready to make such a huge sacrifice to realize their dreams. Lianna was in perfect health too. The timing was right, and finally, the hopeful couple would be working towards having a baby once again.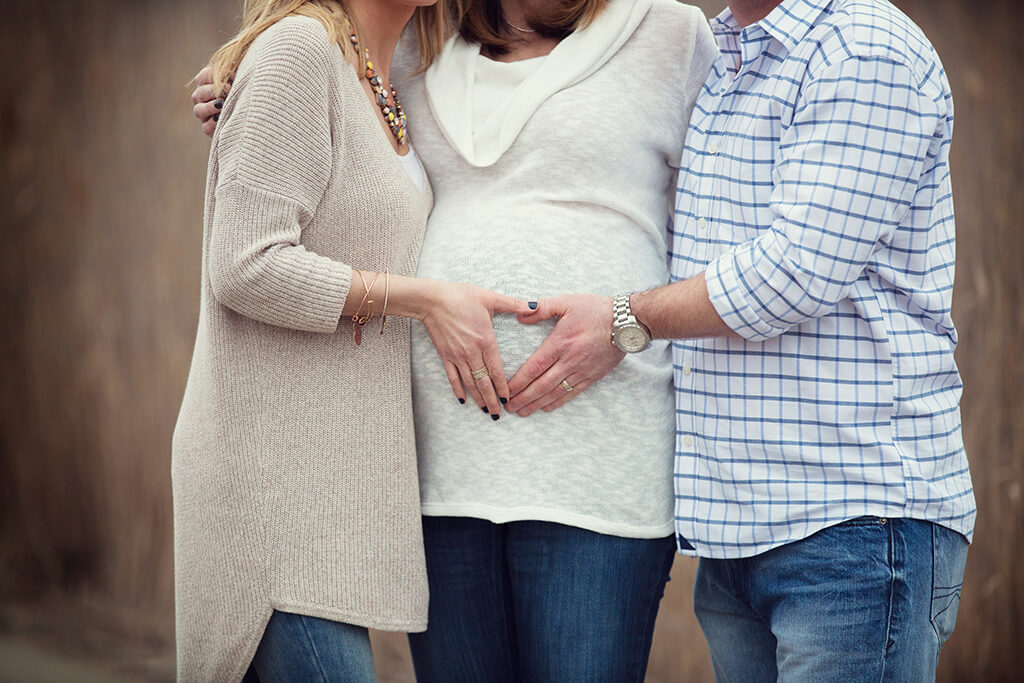 NEXT TIME
Lianna went to the doctor to get the embryo implanted, and in only one week, they would know if it had taken root in her womb. However, that was a nerve-wracking week for both couples. Things were finally going their way, and they didn't want to be disappointed. Of course, there are no guarantees with IVF, and in the following appointment, they learned that Lianna was not pregnant this time around.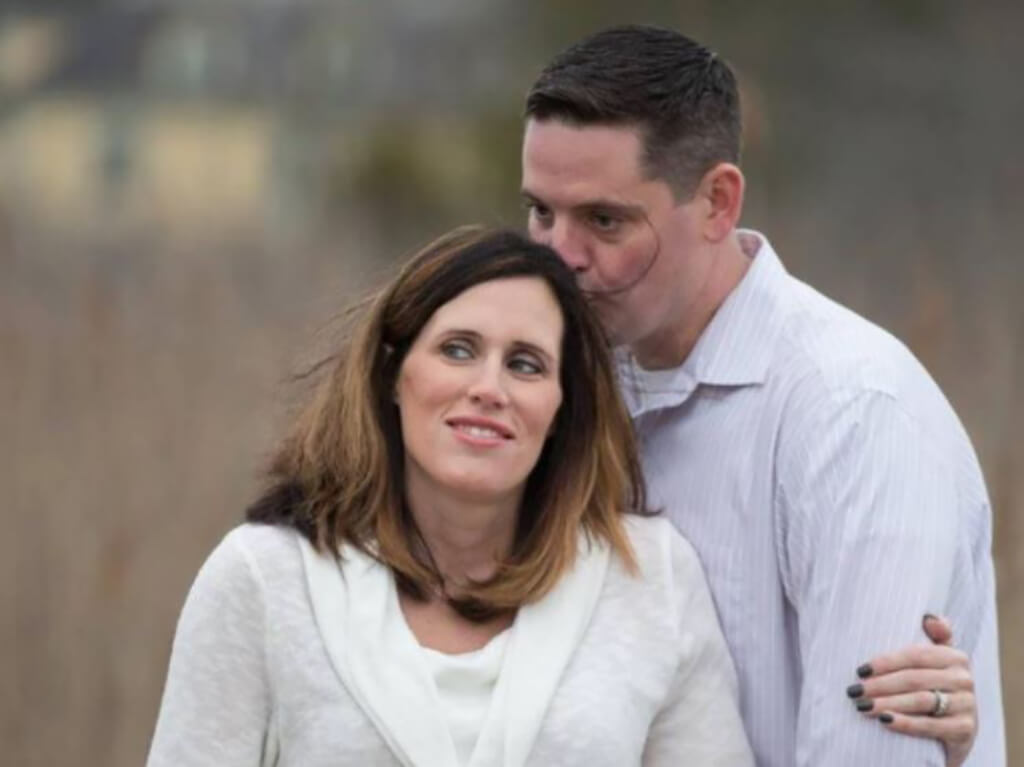 LET'S GO ONCE AGAIN
It's not uncommon for in-vitro to fail the first time. So, Kevin and Nicole were determined to try again. Their physician became even more confident and decided to implant more embryos in Lianna to increase the chances of pregnancy. Another week went by, and everyone was on edge. They hoped and prayed that things would work out. Kevin and Nicole wanted to have a family desperately.