40 Of The Most Valuable Vinyl Records You May Have In Your Collection
Having almost gone extinct, vinyl records are now popular again due to younger generations showing renewed interest. Generally, the rarer the record, the more valuable it is. Who knows - you may have a treasure gathering dust in the attic. Next time you go crate diggin', see if you can find any of these records.
Led Zeppelin, Led Zeppelin (1969)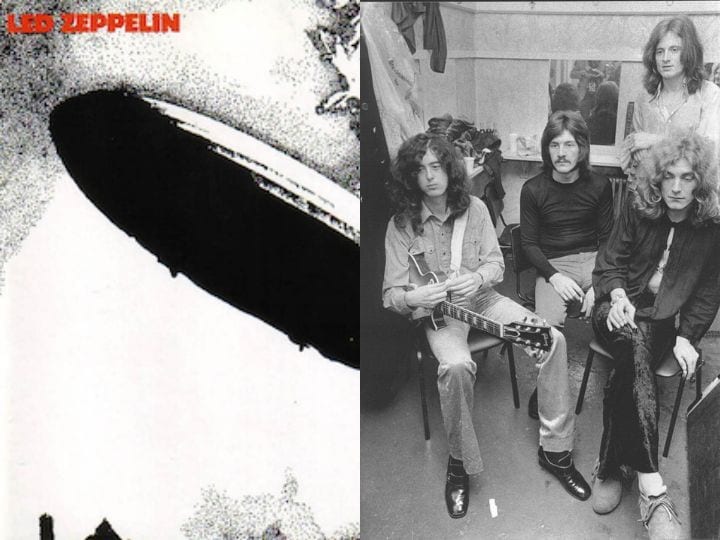 Led Zeppelin's eponymous debut featured both original material and covers of blues tracks, as well as a re-recording of "Dazed and Confused," a song originally written and recorded by Jack Holmes, but also covered by Jimmy Page's old band the Yardbirds. Strangely, the iconic record wasn't everybody's cup of tea, with Rolling Stone calling Robert Plant "as foppish as Rod Stewart, but nowhere near as exciting." That's got to hurt. However, in 2003, the same magazine called it the 29th greatest album of all time. In good condition, the record can sell for more than $1,000.
Miles Davis, Kind of Blue (1959)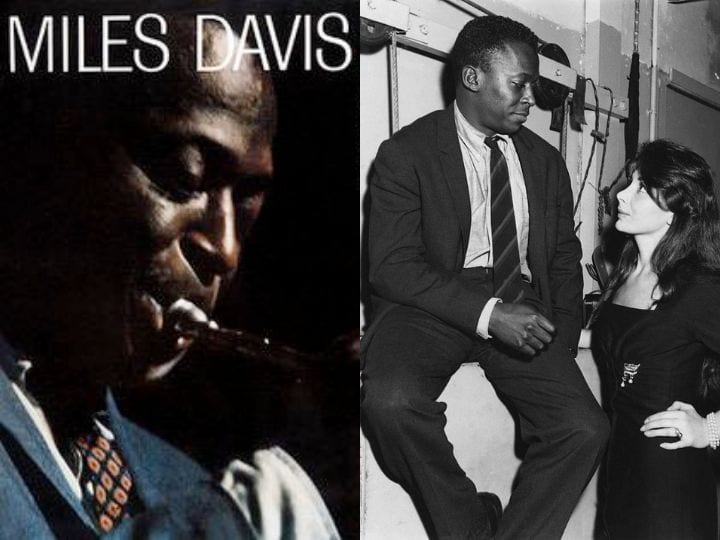 Although this one is far from number 1 on this list, it's arguably the coolest. During his career, Miles Davis revolutionized the jazz genre on more than one occasion, and his most valuable record is Some Kind of Blue. Many critics believe that it is the jazz musician's greatest record. Also, to this day, it is the best selling jazz album. Today the record can sell for up to $1,000.
The Who, The Who Sell Out (1967)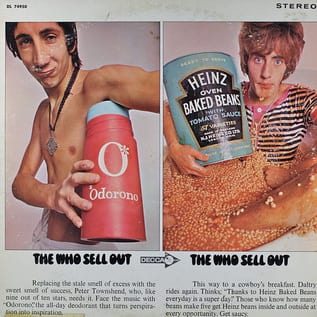 In the first run of The Who's third album, only 1000 copies were released. Included in the album is a psychedelic butterfly poster. If you've got the record including the poster, it should go for around $1,100 on eBay. Band co-manager and producer Chris Stamp asked some of the brands referenced on the cover and interludes for endorsement dollars, but deodorant company Odorono got offended and sued the band for royalties.
Nirvana, Bleach (1989)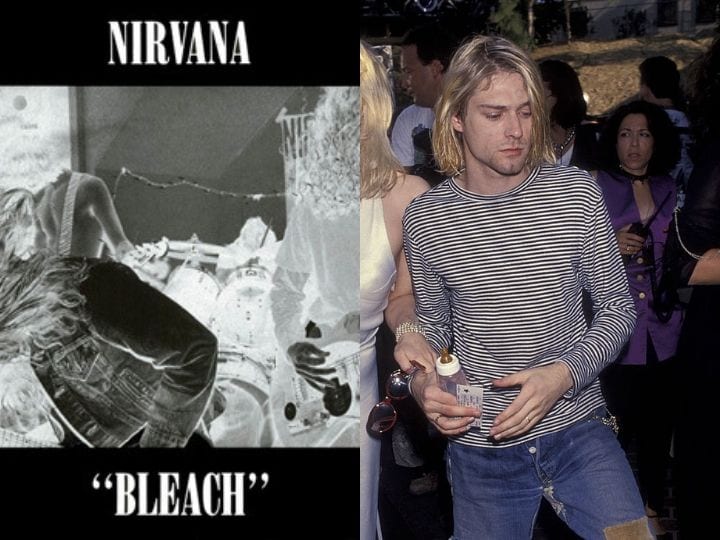 Songs from Nervmind may be Nirvana's most famous songs, but it's the Seattle band's debut record Bleach that is worth the big bucks. There are two different versions of this record - the original pressing, which can be sold for $2,500, which only had 1,000 copies released. The second version only had 500 copies released, and it can sell for upwards of $1,100. 
XTC — Science Friction (1977)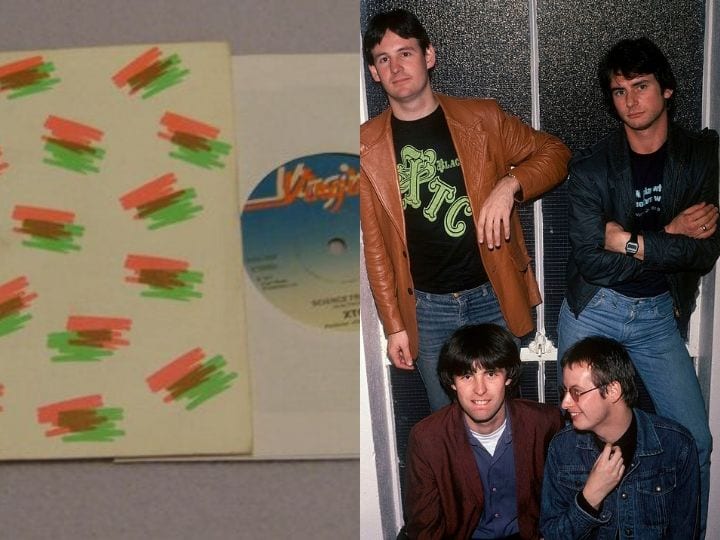 British new wave band XTC released "Science Friction" and "She's So Square" as a 45 RPM single. Only 50 copies were printed before the band put it up on 12-inch instead. If you have a copy of the 7-inch, you may be sitting on around $2,000. The record was the influential band's first of a 14 album run during their long career.
David Bowie — The Prettiest Star (1973)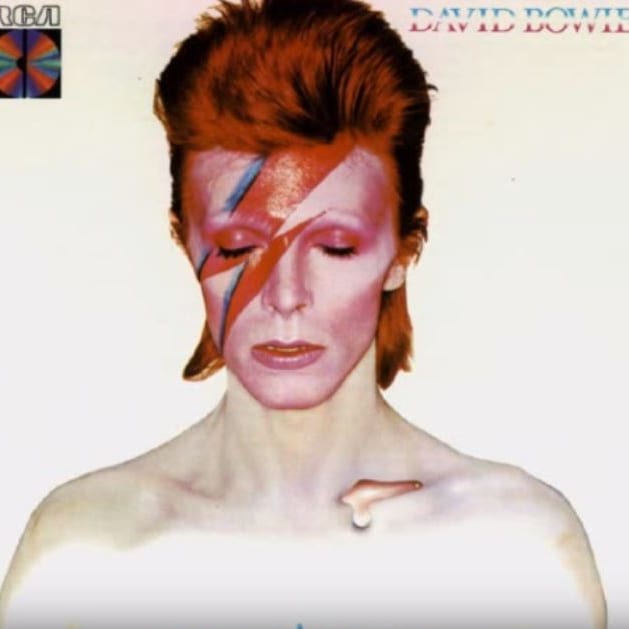 The version of this 45 RPM single with a picture sleeve is very rare. On the cover is one of the most iconic images in rock and roll history. Apparently, the late rockstar performed this song over the phone while proposing to Angella Barnett, who he would end up divorcing. According to conservative estimates, the record can go for around $2,000.
ABBA — Hova's Vittne (1981)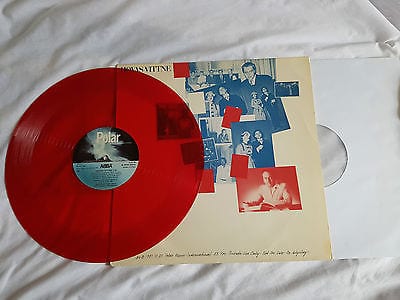 This exclusive promotional copy of the ABBA single was only given to those part of the same record company. In total, only 200 copies were printed. The rare record features two songs: Hova's Vittne on side-A and "Tivedshambo" on side-B. ABBA is one of the most successful musical groups ever. If you've got a copy of this record in good condition, you could sell it for up to $3,500. 
The Quarrymen — That'll Be the Day (1981)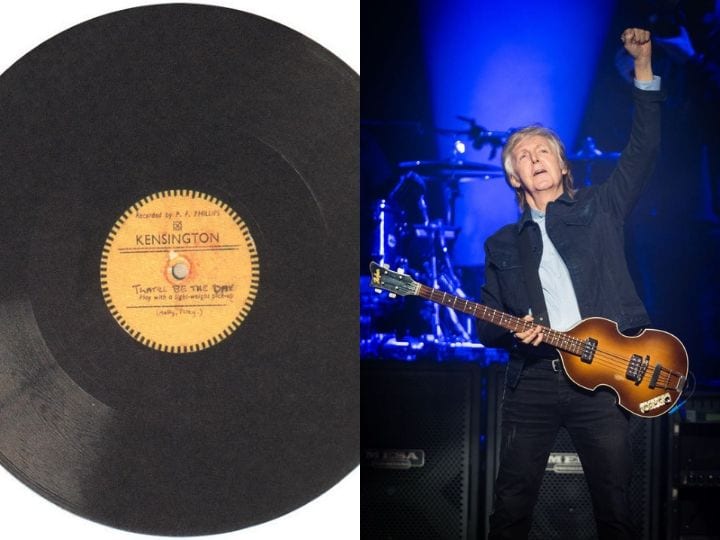 Fans of the Beatles will recognize the name Quarrymen as the Beatle's original name before skyrocketing into stardom, although Ringo hadn't joined yet. The tracks "That'll Be the Day" (a Buddy Holly cover) and "In spite of All The Danger" were initially recorded in 1958. McCartney supposedly only had 50 copies of the record printed, reserved for his friends and family. If you happen to have your hands on one of the reprints, you could sell it for around $3,500.
Cherry Five — Cherry Five (1975)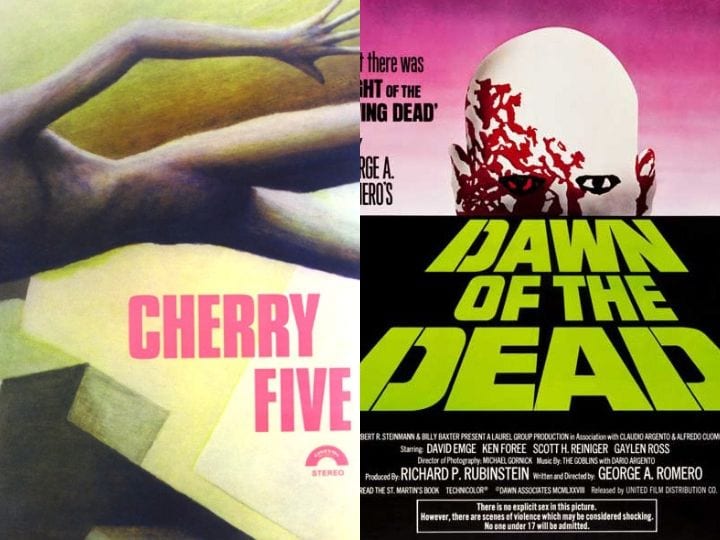 Fans of classic horror movies will definitely be familiar with this band. Just after the release of this record, the group changed their name to Goblin, and they were behind the soundtracks of Suspiria, Dawn of the Dead, and Deep Red. An original pressing of this release can fetch up to $3,500. The brand rose to fame after recording the soundtrack to Proffondo Rosso (Deep Red), the debut film by famous Italian director Dario Argento. 
David Bowie, Diamond Dogs (1974)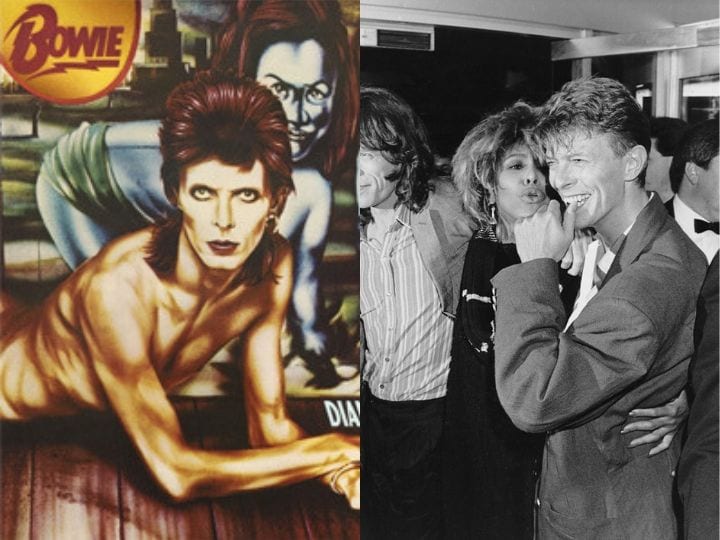 Album cover artist Guy Peellaert probably had no idea which part of his painting would end up making the record almost priceless. This particular version of Bowie's release was not meant to be released because there was a dog on the back album cover with its genitals exposed, but those were airbrushed before release. However, some employees ended up with the originals, and one copy sold for $3,550 on eBay in 2003.
The Beatles — Abbey Road (1969)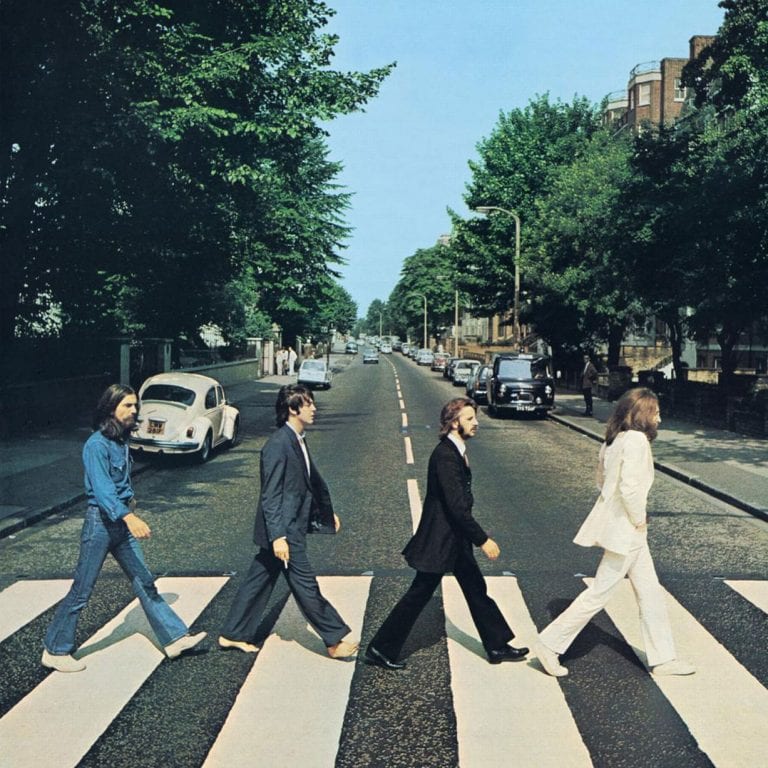 A specific, rare version from the UK of this Beatles classic can fetch up to $4,000. To tell if you have the rare UK export, look for the yellow and black logo of the Parlophone record label. Also, the catalog number should be PPCS 7088. Abbey Road was the legendary band's 11th studio album. Initially, it received mixed reviews, but since then, it has become considered one of the greatest rock records ever. 
Elvis Presley, That's All Right (1954)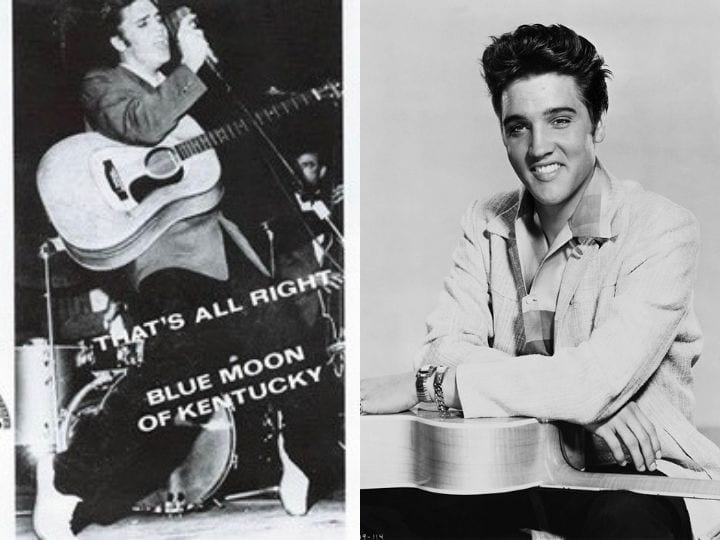 This song was recorded by Elvis during a studio session for a different tune. While taking a break from recording, "The King" started jamming Arthur Crudup's song "That's All Right, Mama" along with bassist Bill Black, and Scotty Moore joined in on the guitar soon after. Producer Sam Phillips was impressed and quickly pressed record. In perfect condition, this record is worth approximately $4,000.
The Thirteenth Floor Elevators — Reverbaration (Doubt) (1966)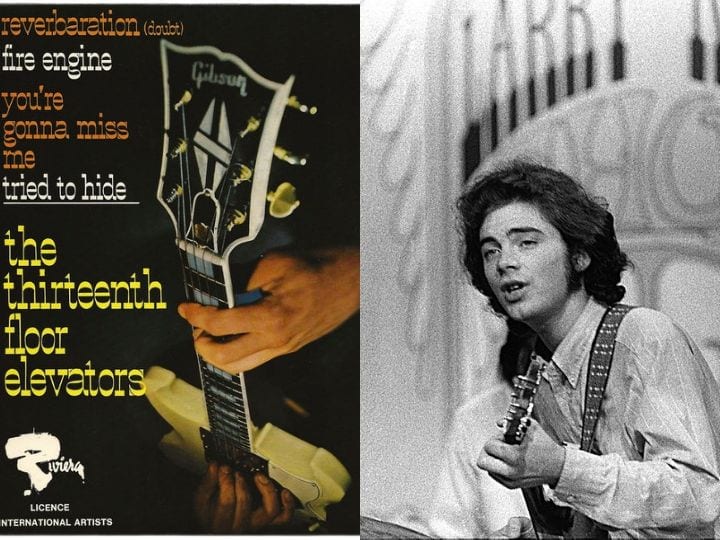 This early recording of four tracks by Thirteenth Floor Elevators can be worth up to $4,000. The record features "Reverbaration (Doubt), "You're Gonna Miss Me, "Fire Engine," and "Tried to Hide." The band was very influential; in fact, they essentially invented the psychedelic rock genre. Although it had a huge influence, the band only recorded four full-length studio albums. 
The Beatles, Please Please Me (1963)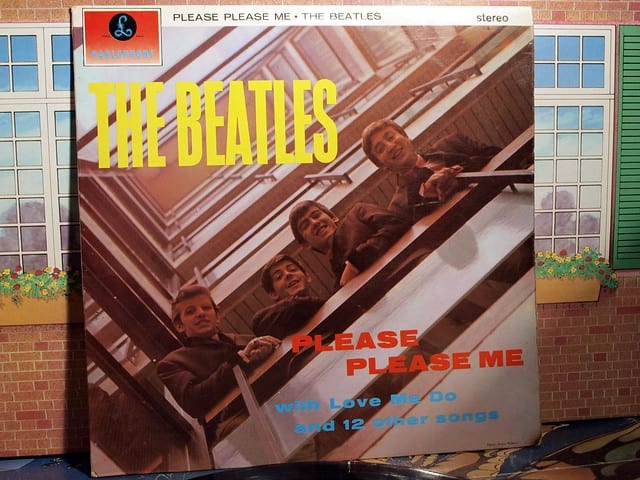 This album is known to have been recorded in a rush because the deadline for the album was getting closer and the band hadn't recorded enough songs. In fact, they had to record a total of seven songs in a single day, which took almost ten hours. John Lennon was sick that day, and that's why his voice sounds raspy on "Twist and Shout." Today, the album can sell for up to $4,200.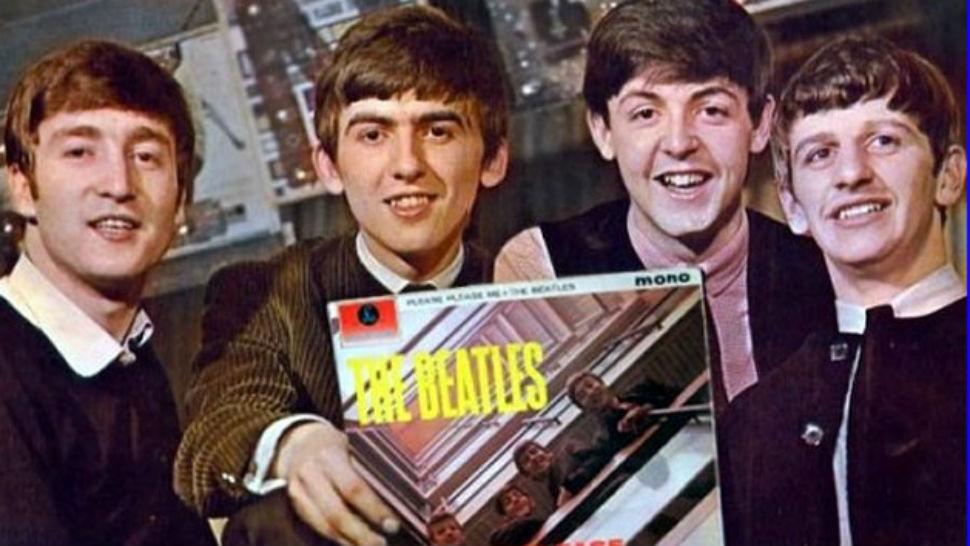 Depeche Mode, Music for the Masses (1987)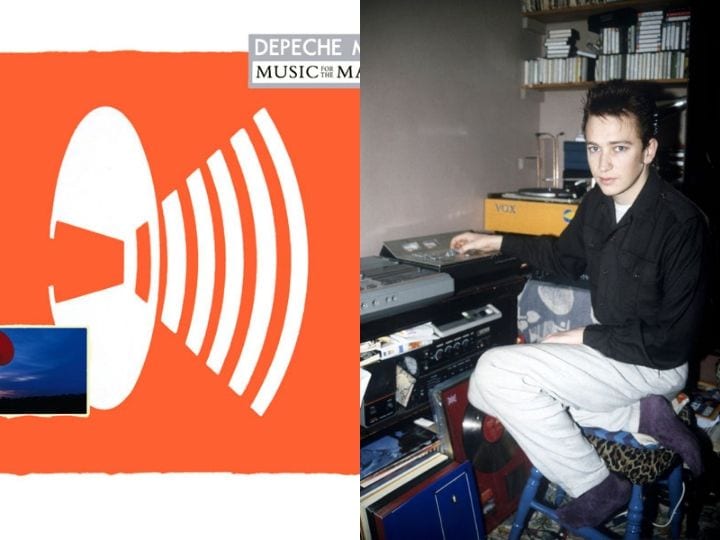 Music for the Masses by Depeche Mode is incredibly valuable due to its album cover. The original UK version of the album had a white speaker with soundwaves coming out of it, with an orange background. This design was changed, but a few were printed with the old design, and when the label decided to re-release the album, a few copies of the old record were shipped out to stores by accident. Obviously, these copies are extremely rare today. Former Depeche Mode keyboardist Alan Wilder reportedly sold one for $4,600 back in 2011.
Misfits, Legacy of Brutality (1985)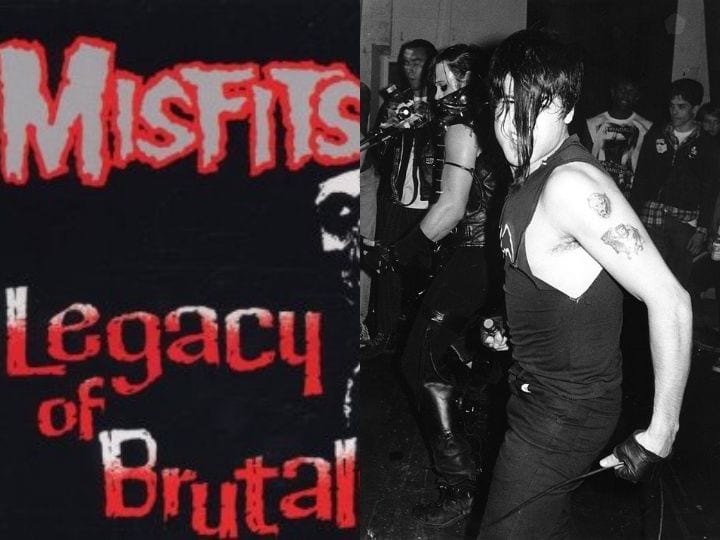 In its second pressing, only sixteen copies of this compilation album were made. The album was produced, overdubbed, and pressed by band singer Glen Danzig. He overdubbed the instrumental parts of the band's recordings in order not to have to pay them any royalties. If you happen to have one of the second pressings in perfect condition, you can sell it for up to $5,000.
Elvis Presley — Speedway (1968)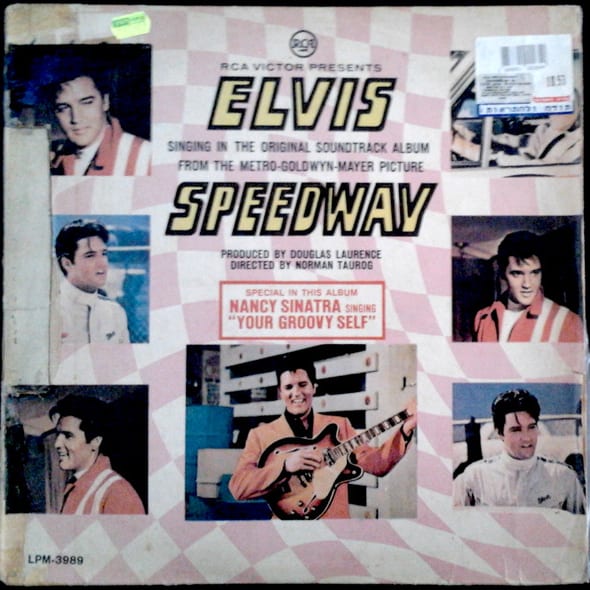 When Elvis Presley made Speedway, his career was close to reaching an end. The film wasn't well-received, both by critics and at the box office. Although it failed, the movie's soundtrack copies are very valuable, as it was rumored to have been printed only 300 times. If you have the record in its original packaging with the red sticker still on the shrink wrap, it could be worth up to $5,000.
Brute Force — King of Fuh (1969)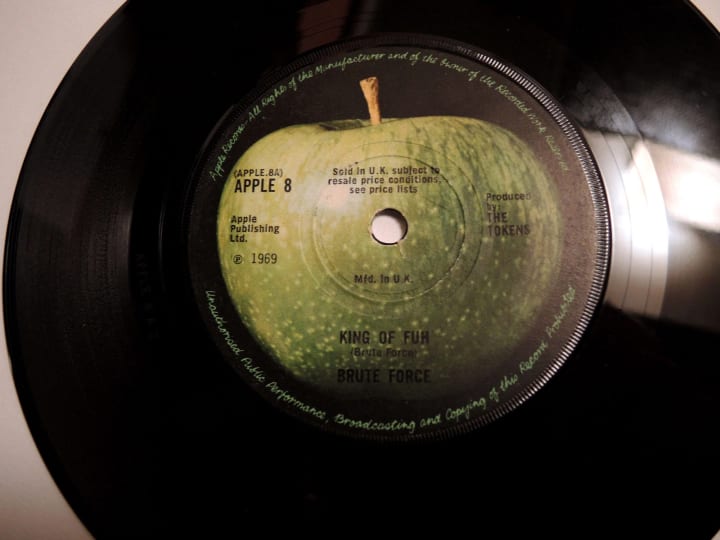 This album released by The Beatles' label Apple Recordings almost never came out just because it had an obscenity in the lyrics. When both Capitol and EMI did not want to be involved with the record, the Beatles decided that they would put out the album themselves. Almost 50 years after it was recorded, the record was properly released in 2010. However, the records from the original run are the rare ones, and they can fetch you up to $5,000.
Elton John — I've Been Loving You (1968)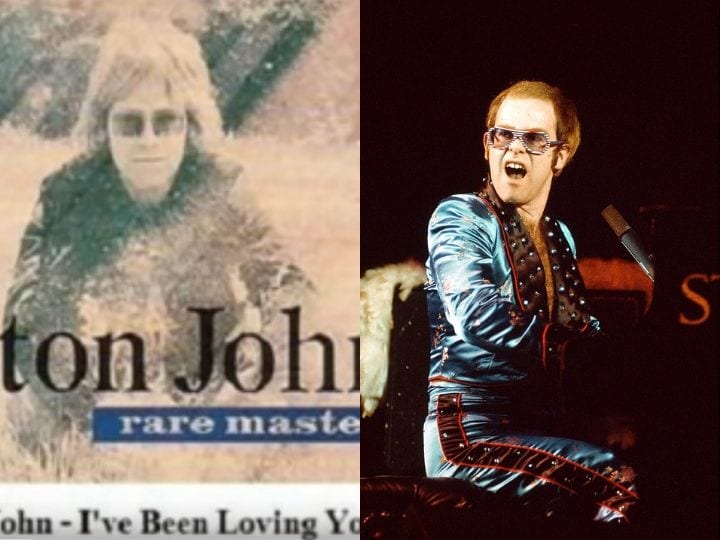 I've Been Loving You is Elton John AKA The Rocketman's debut record. Bernie Taupin was credited for the lyrics, but later, Elton admitted that he had written the song in its entirety. He had lied in order to help Bernie get his first publishing royalties. The single itself is quite rare, but the version from Portugal is hugely sought after, and it can sell for up to $5,000.
Bruce Springsteen, Spirit in the Night (1973)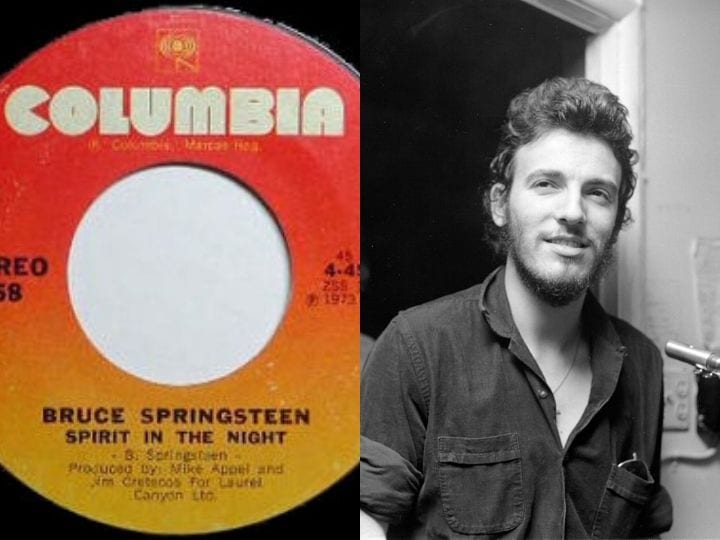 An original pressing of Bruce Springsteen's Spirit in the Night is very hard to find. Promotional copies sell for hundreds of dollars, but an original pressing can reportedly fetch up to $5,000. If you believe that you may have a copy lying around somewhere, it is time to start digging. Although it was critically acclaimed, both the single and the LP did not particularly sell well at first.
Century Symphony Orchestra, Waltzes by Johann Strauss, Jr. (1956)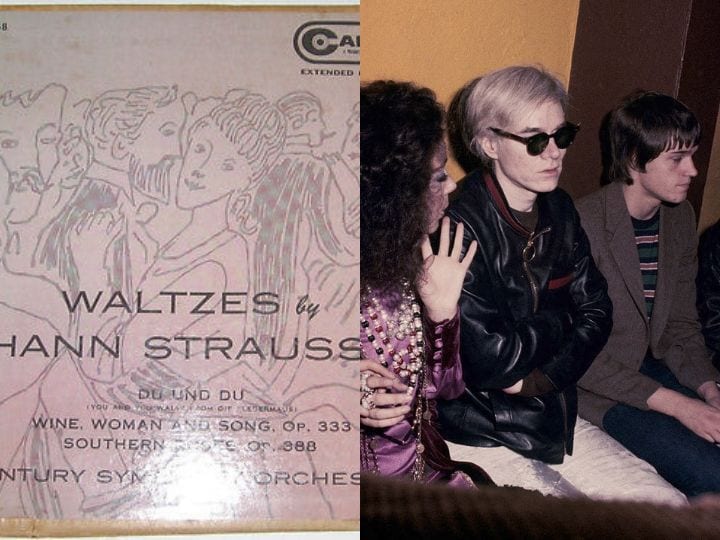 Did you think there would be no classical music on this list? Back then, record companies often hired relatively unknown artists to create the album art for their classical and jazz releases. This particular cover was drawn by one such artist who would end up becoming one of the most famous artists of all time - Andy Warhol. There are only seven copies of this record in existence, and in 2012, one of them sold for $5,500.
Max Steiner, The Caine Mutiny (1954)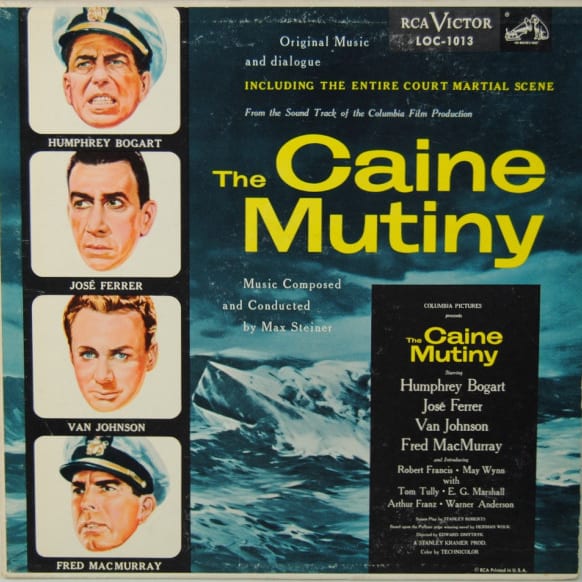 This half soundtrack half dialogue record was scrapped because Herman Wouk, writer of the novel on which the movie is based, threatened the studio never to allow them to use his work in the future if they released the album. Wouk was angry because he believed that the B-side of the record, which features a recording of the famous court scene, as theft of property. Columbia agreed to scrap the album, but a few employees grabbed copies before they were demolished, and they're rumored to be worth nearly $7,000.
Sex Pistols, God Save the Queen (1977)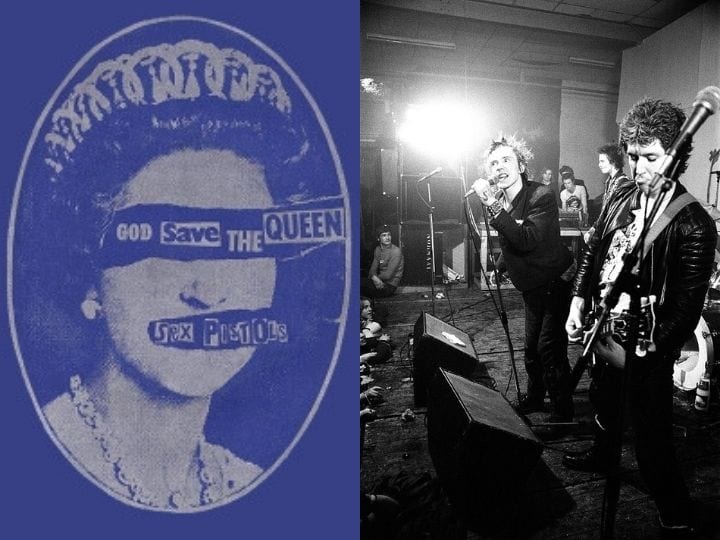 This single was pressed 25,000 times. However, A&M had them all destroyed, and only around ten survived. In a story that became legendary, the Sex Pistols terrorized their label so badly that their relationship with them ended only six days after signing a contract in a ceremony in front of Buckingham Palace. Copies that survived are now worth almost $9,000.
U2, Pride (In The Name Of Love) (1984)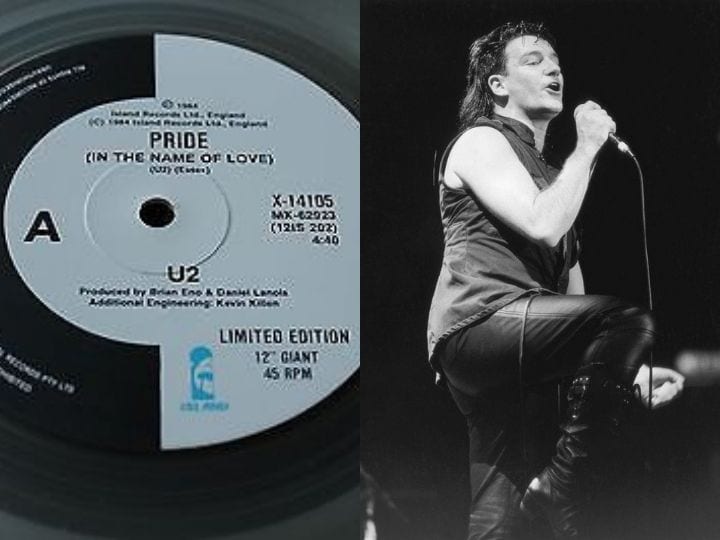 The extremely limited Australian edition of this record on translucent vinyl has reportedly only been pressed fifty times, but only a very a few have resurfaced since. Although the song was ranked the 388th greatest song ever made, Bono was not happy with how it turned out. The song speaks of the assassination of Martin Luther King and the civil rights movement, but Bono said that he could have written the lyrics better. He claims that producer Brian no persuaded him to keep the lyrics vague as he said that it would resonate better with non-English speakers. Today, one of these records is worth up to $9,000.
Olivia Newton-John and Electric Light Orchestra (ELO), Xanadu (1980)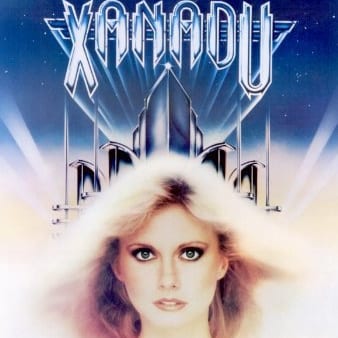 Xanadu is often called one of the worst movies ever made. However, the promotional picture disc with the movie's theme song is one of the most sought after records of all time. It is rumored that Olivia Newton-John hated how she looked in the picture on the front of the disc and convinced the record company to stop the pressing. Only around 20 to 30 records survived, and those are worth up to $9,100.
Hank Mobley, Blue Note 1568 (1957)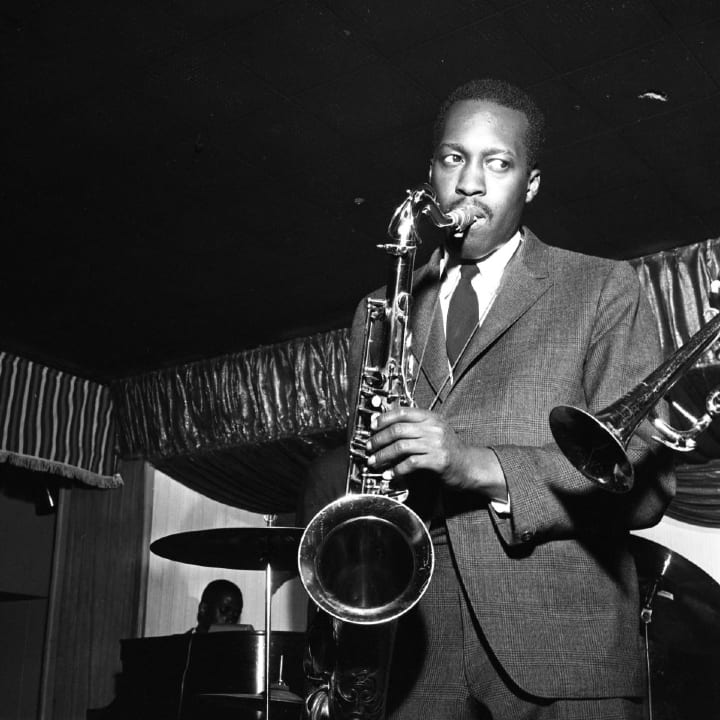 In 1957, between 300 to 1,000 copies of Blue Note were printed, but a little variation in the printing makes one specific version very valuable. Apparently, Hank Mobley's record label ran out of labels when printing it, so some records have the standard label, with the address listed as "47 West 63rd NYC", while others said "47 West 63rd New York 23". Both are very valuable; in 2015, the one with the normal label sold for around $11,162. Theoretically, the other version should be worth even more.
Robert Johnson, Me And The Devil Blues (1938)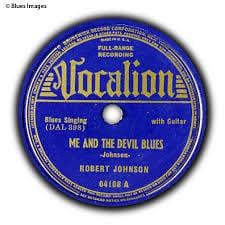 This 78 RPM platter features two tracks: Me and the Devil Blues and Little Queen of Spades. An original pressing of this record could be worth up to $12,000. The record tells the story of a singer who wakes up to Satan at his door. According to the blues legend, he claimes to have met with the devil in Mississippi where he traded his soul to become an expert at guitar. 
The White Stripes, Lafayette Blues (1998)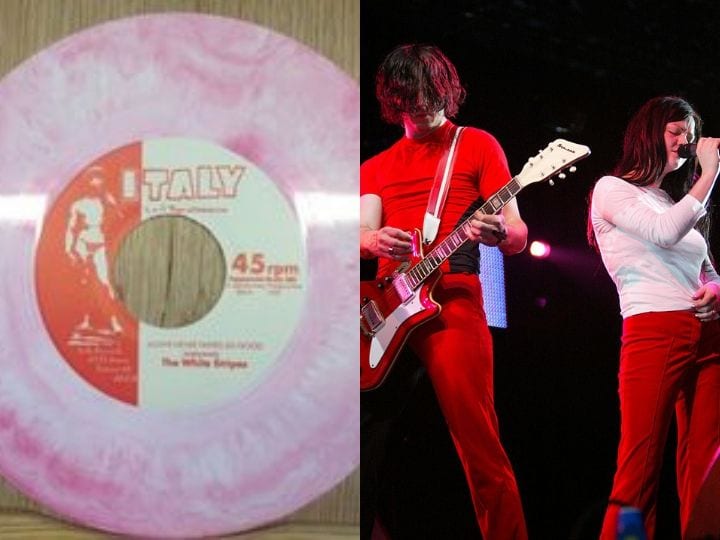 Only fifteen of these copies were ever pressed, and each cover was hand-painted by Dave Buick, founder of Italy Records. The album features two songs: "Lafayette Blues" and "Sugar Never Tasted So Good." The copies were made especially for a Detroit record release show in 1998 when the band was on the verge of stardom. If you attended this gig and bought one for $6, it could be worth $12,700 today. 
Stonewall, Stonewall (1976)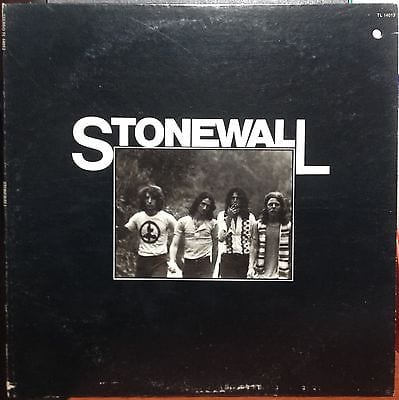 Chances are you've never heard of this obscure band who were never signed to a major label. The band's only release was pressed without the band even knowing about it, as the record label that handled the release was a tax scam operated by the mob. The scam worked the following way - a big portion of records would get pressed, and later off, they would be written as unsold. A couple of these records fell into the right hands, and it has since achieved cult status. Today, the record can fetch a whopping $14,000.
Röyksopp, Melody A.M. (2001)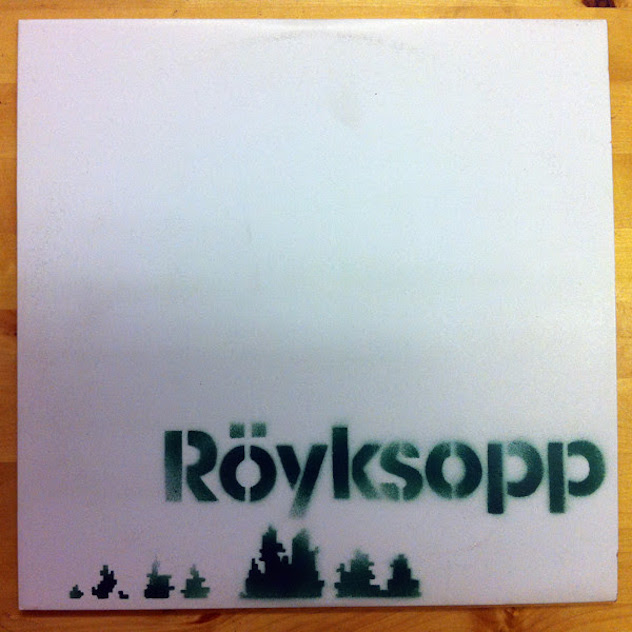 Röyksopp's Melody A.M. was both a critical and commercial success that sold more than 1 million copies. The group became more famous in the U.S. after their song "Remind Me" was featured in a famous Geico commercial. There is one particular version of this record that is extremely valuable, and it features a stencil rendition of the front jacket painted by famous street artist Banksy. Only 100 were made, and today, one of them can sell for up to $14,000.
The Beatles, Yesterday and Today (1966)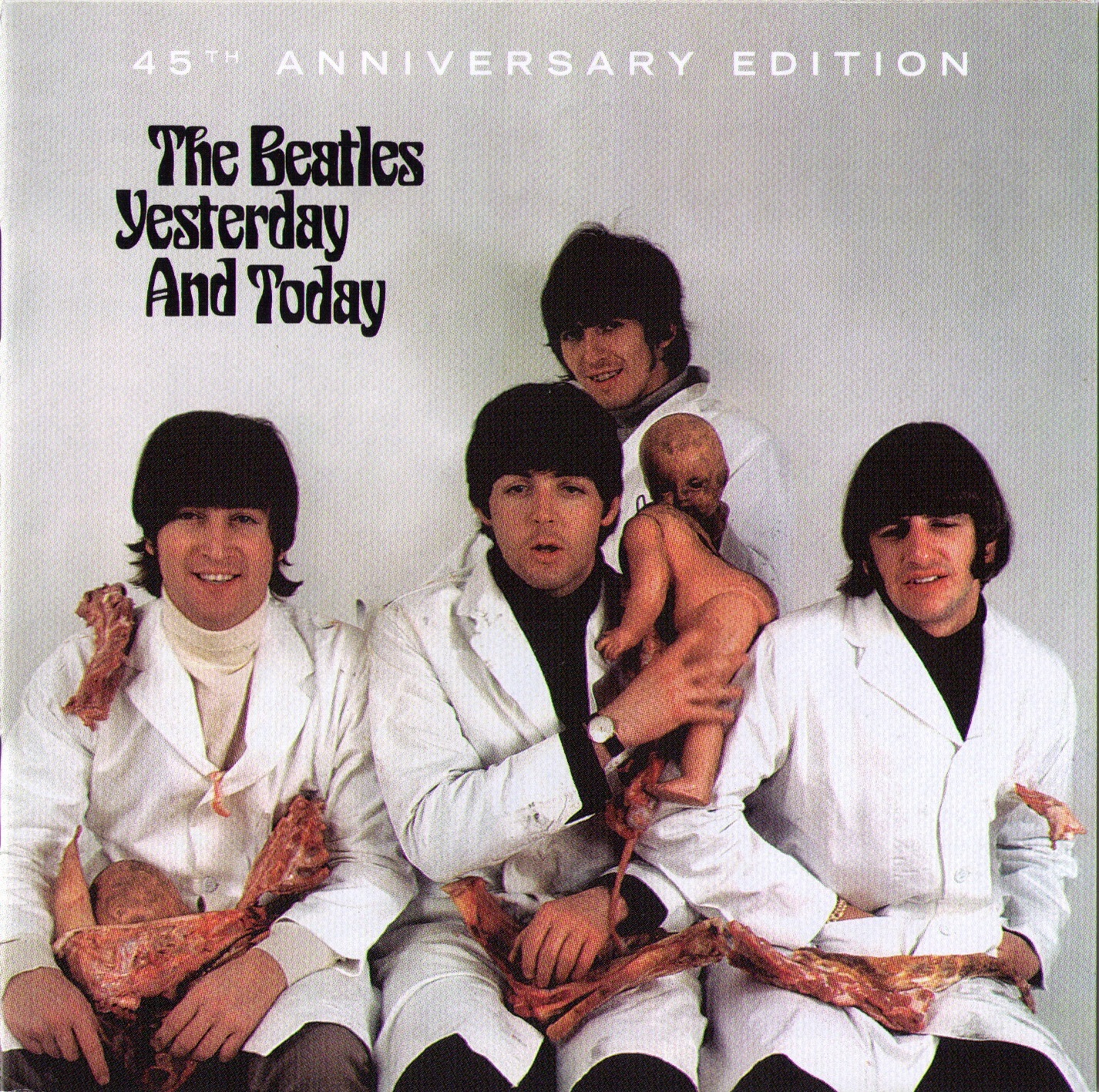 The original cover of this record had a photo of John, Paul, George, and Ringo in butcher's attire holding headless baby dolls with raw meat across their laps. It's hard to imagine what the band was thinking, but hey, who are we to question The Beatles? Of course, the cover wasn't well-received, so Capitol Records spent a quarter-million dollars buying back the 750,000 records that had already been sent to stores. However, they couldn't retrieve all of them, and if you happen to have one, you could sell it for up to $15,000.
The Rolling Stones, Street Fighting Man (1968)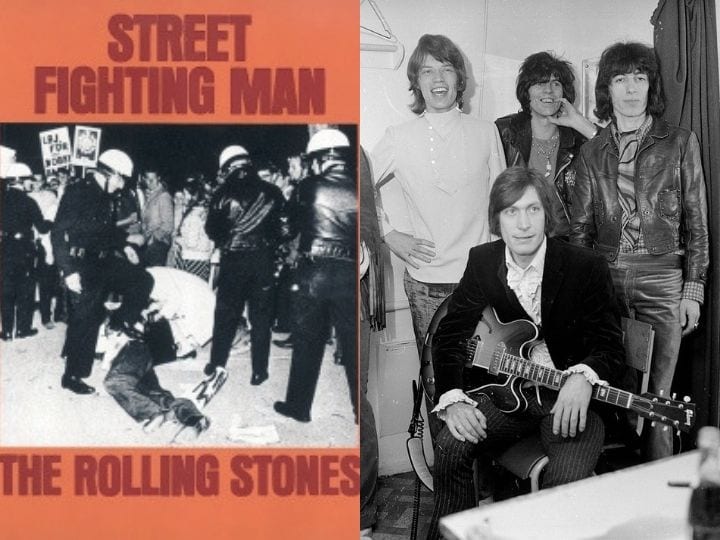 This is yet another album that was made more valuable by a controversial cover that was censored by the record label. In the original artwork, there was a black and white photo of unconcerned police officers standing on top of an injured protester, with the title and band name in large letters above and below. Prior to the album's release, there was a famous riot at the Democratic National Convention. The record label wanted to be cautious following this controversy, so they ordered the records to be destroyed. Only eighteen records survived, and they can be sold today for up to $17,000.
The Five Sharps, Stormy Weather (1952)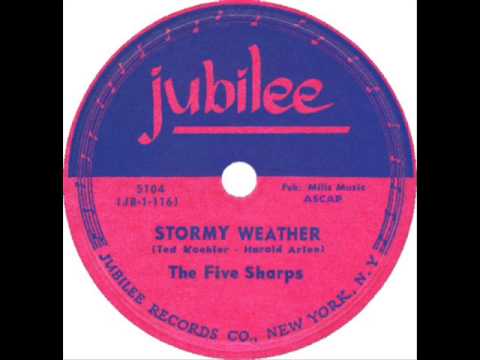 If you watch Pawn Stars, you might remember this record appearing on an episode. A collector tried to sell it to Rick for $25,000, but due to it not being in the greatest shape, he decided to pass. However, it is very rare; only three exist in the world, and it is valued at around $20,000.
The Velvet Underground, The Velvet Underground & Nico (1967)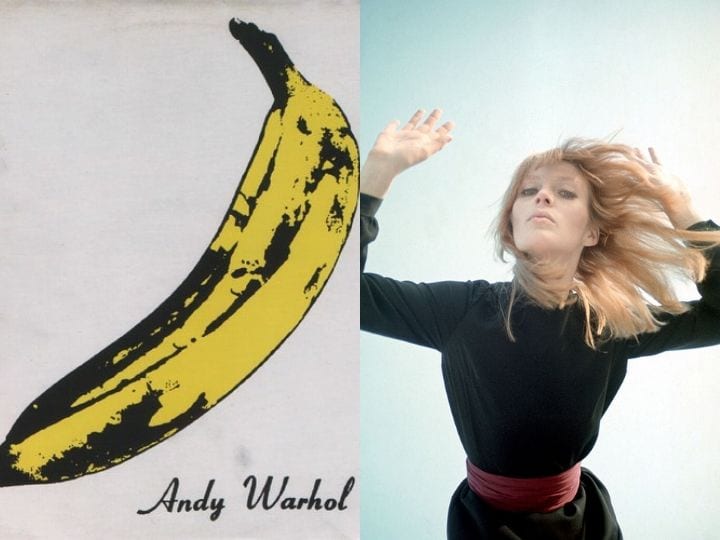 While many historians will tell you that punk rock began in the 70s, this record is often mentioned as being extremely influential to the genre. However, despite that, it was banned in nearly every single record station, and it only sold 30,000 copies. On Discogs, first pressings of this record are listed as high as $2,799. 
Frank Wilson, Do I Love You (Indeed I Do)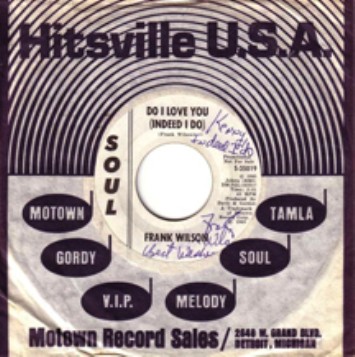 Not long after recording "Do I Love You" and "Sweeter As The Days Go By," Motown producer/songwriter Frank Wilson reluctantly agreed with Motown founder Gordy that he would be better off behind the scenes crafting hits for bands like The Supremes and Temptations. So, the founder of the record label had all the records destroyed. Only two of the original records have survived, and in 2009, one of them was sold for $34,000.
Bob Dylan, The Freewheelin' Bob Dylan (1963)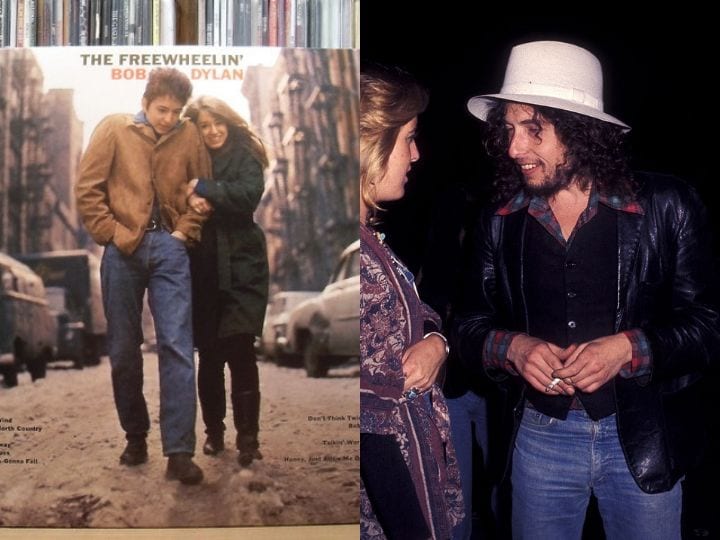 Sometimes, a tiny mistake or imperfection is enough to make the price of a collector's item shoot up, which is the case with Bob Dylan's The Freewheelin' Bob Dylan released in 1963. Some of the tracks were supposed to be replaced prior to release, but someone at the plant mistakingly pressed a few copies. Today, these are worth a whopping $35,000.
Tommy Johnson, Alcohol And Jake Blues (1930)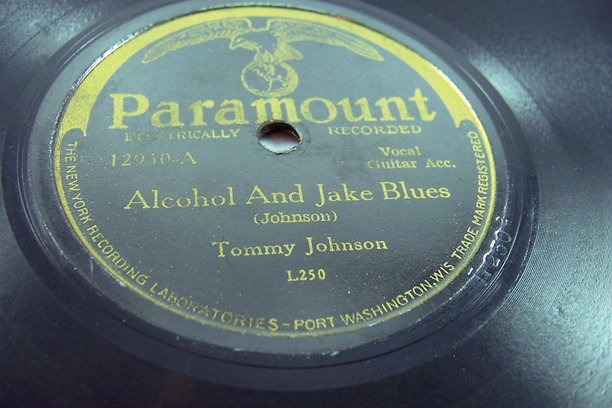 By complete luck, a man from North Carolina came across this 78 RPM slab at an estate sale. He put it up on eBay, and this led to a bidding frenzy, with the final bid coming in at $37,100. It is believed that only two of these copies exist, and they both belong to the winning bidder, John Tefteller. The tale on this record served as the inspiration for the classic film O Brother, Where Art Thou?
Prince, The Black Album (1994)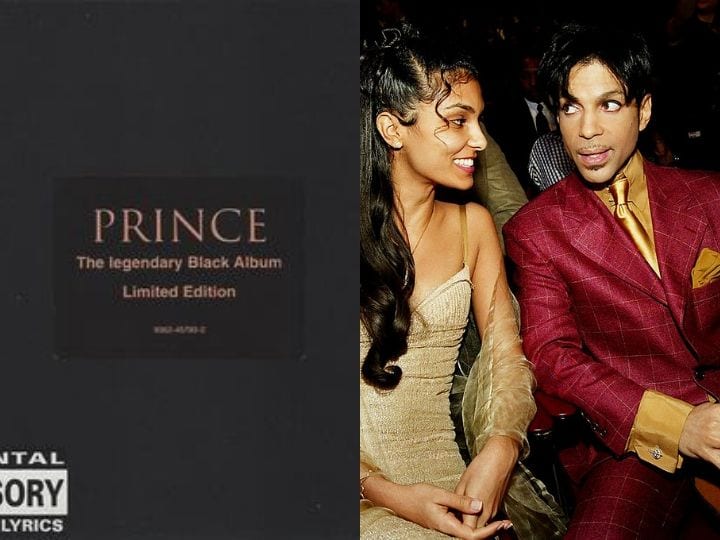 Following the release of The Black Album and pressing 500,000 copies, Prince decided to recall all the records for a very strange reason. According to the artist, he had an epiphany that his record was "evil." However, it was too late, as promotional materials were already out there, and the record was bootlegged and played on all radio stations anyway. In 2018, one of the original records was sold for $42,300. 
Aphex Twin aka Caustic Window, Caustic Window (1994)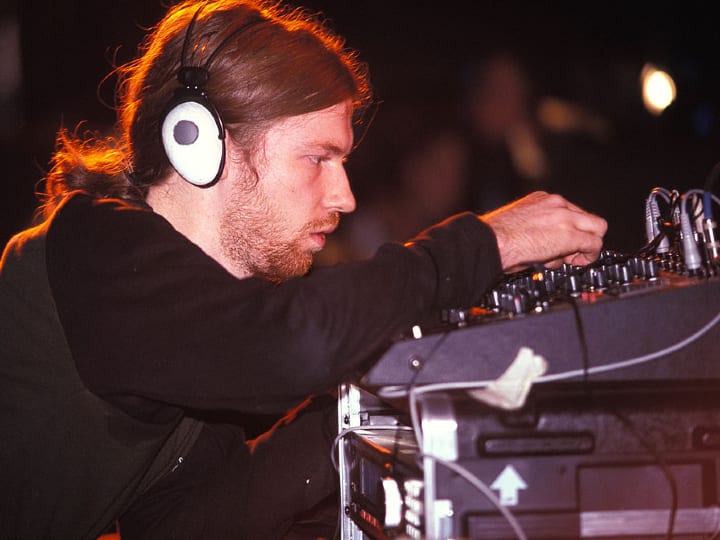 Eccentric techno/drum and bass producer Aphex Twin recorded this album under the alias 'Caustic Window", but he decided to give up on the project after pressing only five copies. Today, at least one copy has managed to escape into the world, and in 2014, it was listed on Discogs with an asking price of $13,500. In response, Rephlex Records, James, and Doctors Without Borders bought the album and began a campaign on Kickstarter to release a digital copy, and it raised $47,000. The vinyl copy was then re-sold to Minecraft creator Markus Persson for $46,300.
The Beatles, The Beatles (aka "The White Album") (1968)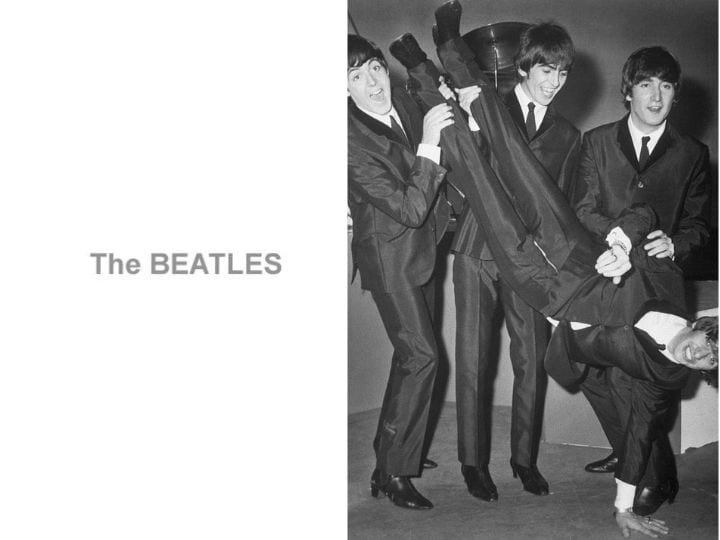 At the top of this list, we have an undisputed classic. However, the particular album is one of a kind as it's the very first pressing of this album, with the serial number "A0000001". For a long time, many believed that this copy went to the late John Lennon, but it was actually Ringo Starr who had it. During a charity auction, it was sold for a whopping $790,000. Starr put the money toward his Lotus Foundation, an organization that helps victims of domestic violence, cancer research, the homeless, and other causes. Even if you are in possession of another copy with a low serial number, you could sell it for a high price. In 2012, the 23rd pressing was sold for around $13,000.