60 Vintage Photos From Forgotten Moments In History
This collection of pictures remind us of occurrences that we might have missed in history classes. These pictures are reminiscent of what we all have heard about and how they tend to give us a smile or chuckle. These pictures from way back as the 10th century can be extremely vague and at the same time educationally insightful. One way or the other, they have a way of creating some nostalgia. Browse through these pictures to see some of these memories. 
Prince Charles Watches as Queen Elizabeth Helps Princess Anne Climb Back Up A window At Balmoral Castle, Scotland (1952)
Not until the 1950s before most of the Queen's folk knew that the royal family spends their holiday or you could call it a vacation in Balmoral Castle. The castle situated in nearby Scotland is a place the Queen has been visiting for decades. In fact, they call it a home away from home. It was the perfect place for relaxation for the British Royal family.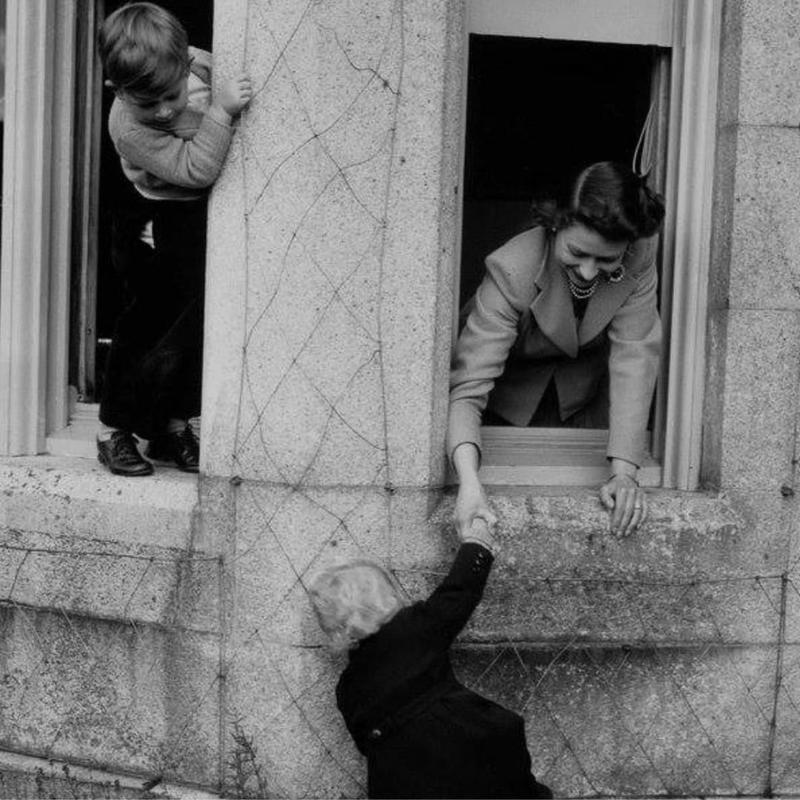 The Queen with the kids, Princess Margaret and Prince Philip always find time to go chill out in the countryside. The Queen usually carry her corgis to the countryside for picnics and recreation. This picture shows one of those occasions where the kids exhibit their exuberance. The little girl receiving help in the window is Princess Anne while Prince Charles looked on with some mischievous smile. 
An Inuit Man Warms Up His Wife's Feet In Greenland, 1890s (Photo By Robert E. Peary)
If perhaps you are not used to the word "Inuit," you've probably heard of "Eskimos," yeah they are the same people. These are folks that can withstand extreme cold without any fuss. They are mostly seen in Greenland, some parts of Canada and around the Arctic regions. In the 19th century, they were strictly nomadic, migrating from one place to another.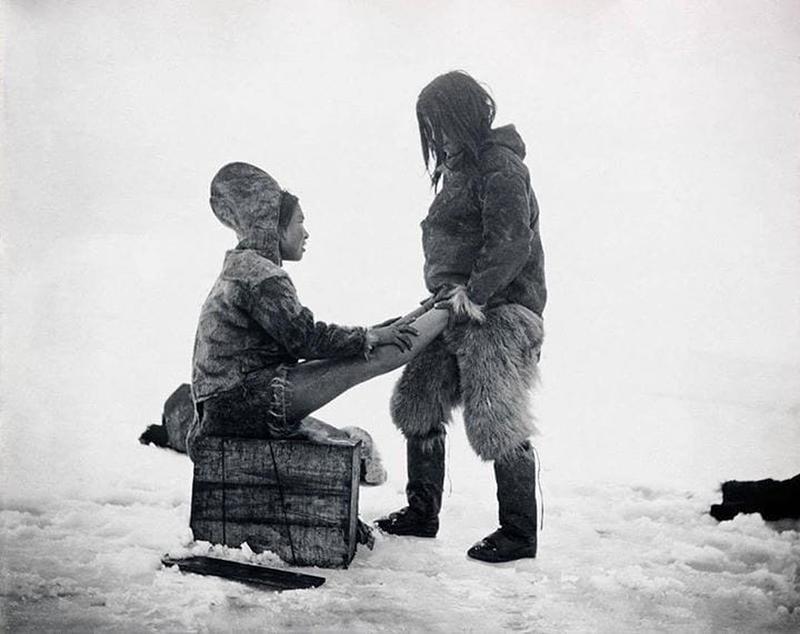 Whalers from Britain and New England saw a need to employ the services of the Inuits in the 1850s. Their job was quite simple, and they were to help with the large scale projects that were beginning to swell in their numbers. This picture was taken during one of those breaks from working so hard to attain the set goals. 
A 70-Year-Old Elizabeth Arnold Believed To Be England's Only Female Blacksmith, Shoes A Horse Outside Of A 400-Year-Old Forge In Kent. (1938)
You rarely see a woman engaged in a tasking job such as blacksmithing. Standing at just 5ft tall, Elizabeth Arnold was an anomaly that only happens once in a while. Elizabeth was the only known female blacksmith back in the early 20th century, and what a terrific blacksmith she was. It was also said that Elizabeth swung the sledgehammer like no man's business. At 70 years, she was still working as a blacksmith.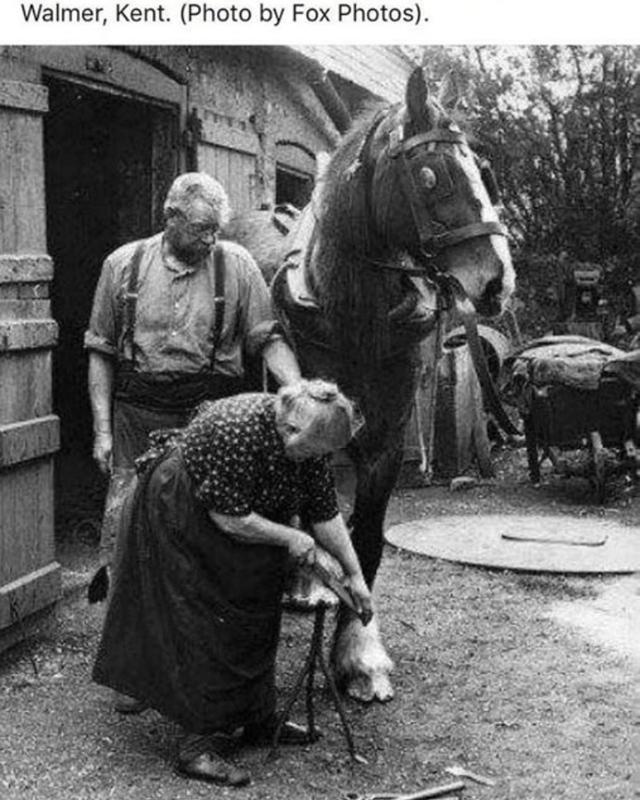 Elizabeth lived in a village known for its horses, Kent. There is every reason to make us believe that she was always at the elbows of the horses she worked. Elizabeth was known for her diligence and quality project delivery. You can be sure that she would garner a lot of attention due to her being the only female blacksmith. 
Congrats Go Out To This 50-Year-Old Man With Down Syndrome Who Recently Retired After Working 32 Years At Mcdonalds
When he joined McDonalds some 32 years ago, he wouldn't have thought he was going to last that long. One reason, perhaps he thought, was the down syndrome challenge. But he didn't let that affect his application for a job at one of the most prominent fast-food restaurants in the world. Russell O'Grady joined McDonalds aged 18 and has seen worked with some degree of hard work till he resigned in 2018.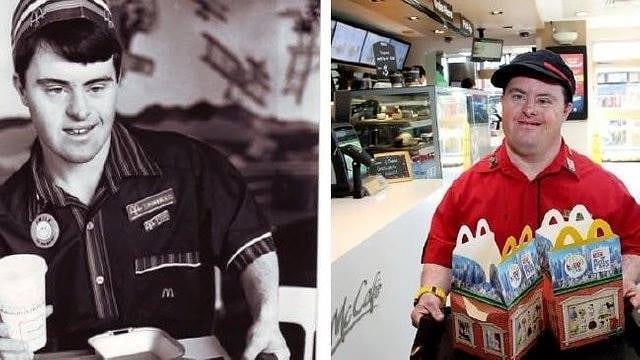 Just before he retired at age 50, his brother spoke in glowing remarks of his work ethics:
"He's kind of blasé about it but loves his work very much. He's pretty cheeky sometimes. He's my big brother, and he keeps me in line."
Because of his unique condition, he attracted people to his Northmead McDonalds West Sydney, Australia branch. 
Faris Tuohy, Who Fought In WWII, Is Holding A Photo From 1944. That's Him On The Left, Holding A Cup Of Coffee, After One Of Many Hellacious Battles
Having a picture that reminds you of the past has its therapeutic feeling, especially when it is a proof of your heroics in a war in which you came out victorious. This was the case of Faris Tuohy who fought in the World War II with the 3rd Battalion, independent 22nd Marine Regiment. This particular day when this picture was taken, he had just finished a battle that lasted for a day going heads on with the Japanese soldiers.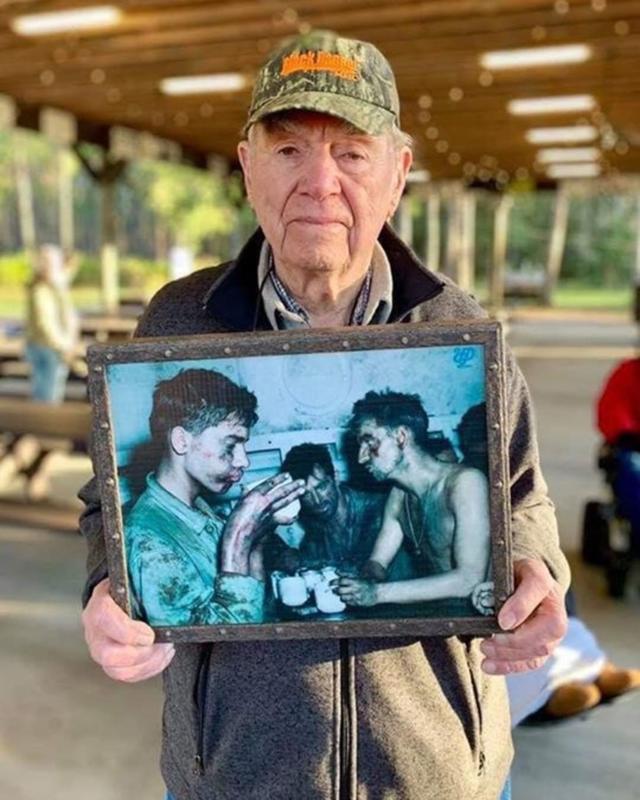 Touhy's squad were responsible for the death of about 736 Japanese soldiers not including the nineteen who were made to surrender. It was a huge victory, indeed. This particular battle was instrumental in ending the war. It is good to know that the US government permitted the sharing of this picture. 
Mary Smith
Have ever wondered why the alarm clock was invented, or maybe you've underrated the importance of your alarm clock? Now, see this, people were paid to wake others up at the time "client" desired to be woken up in the 18th century till the early 20th century. You didn't see that coming, did you? Mary Smith made a living out of this. Her method was shooting bones to windows to wake up her customers.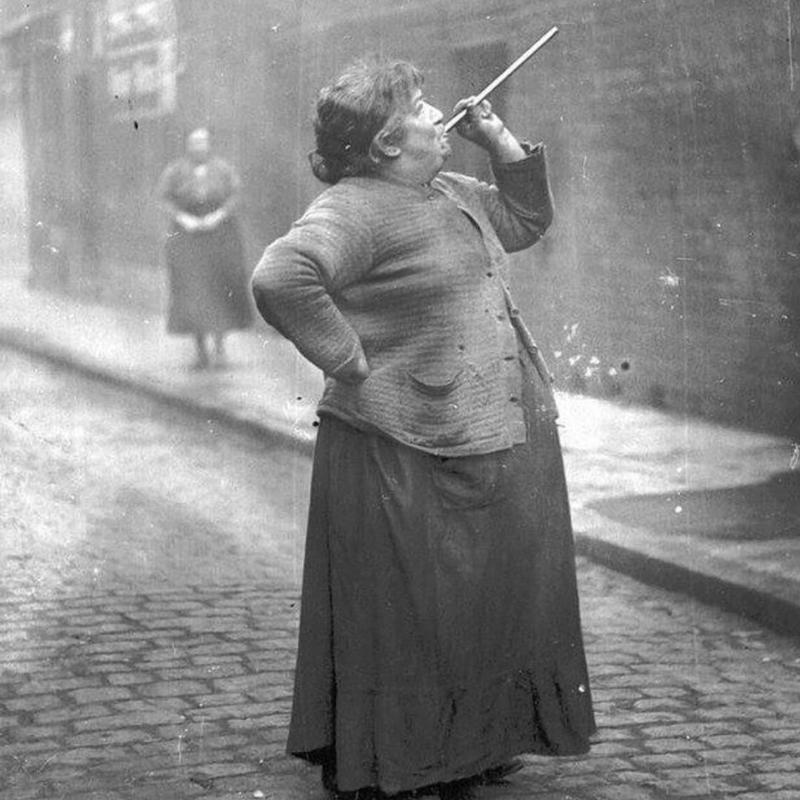 If you want to be woken up early in the morning by these people known as knocker upper, you'd have to give notice by slipping a note under your door telling when you want to be alerted. Alternatively, you could meet up with the knocker and negotiate when you want to be woken up and how much you would pay. Be grateful for the alarm clock.  
Opening of McDonalds in Moscow
When McDonalds announced that they would be opening soon in Russia, it was met with skepticism, as people weren't sure how the experience was going to be. In the year is 1990, McDonalds just opened one of the largest fast-food restaurants in the world at the time. It could sit 900 people with 600 working staff. Indeed the place is large fast food joint to visit.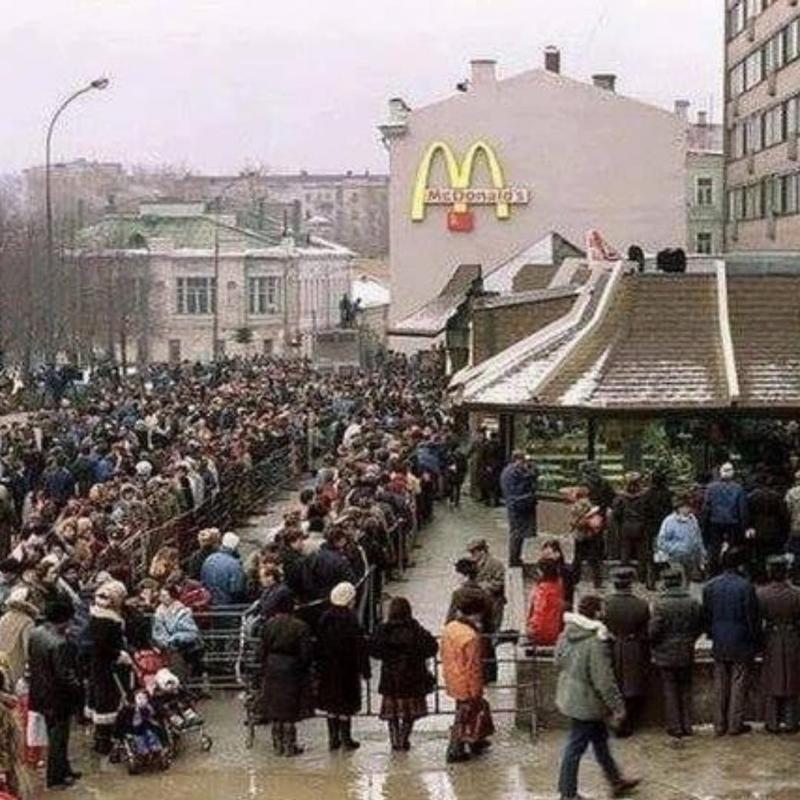 The grand opening definitely caught the fancy of the Russians. It was as if the "entrance" of McDonalds into the Soviet Union brought about the dissolution of the Soviet Union. The colossus fast food restaurant initiated the change the people had been clamoring to have. Just two years of McDonalds operation, the Soviet Union came to a halt as Michail Gorbachev resigned as the head of government. 
Transporting Logs In Northern Michigan, 1908
No heavy-duty trucks, no massive caterpillar, no nothing on wheels that can move heavy logs of woods but they still had to be moved. But some people's livelihood depended on it, so they had to come with an idea. They had to make use of the raw power of horses to pull the log of woods to its destination. Alternatively, they had to push by themselves to the destination. Besides, these guys look they are having some fun.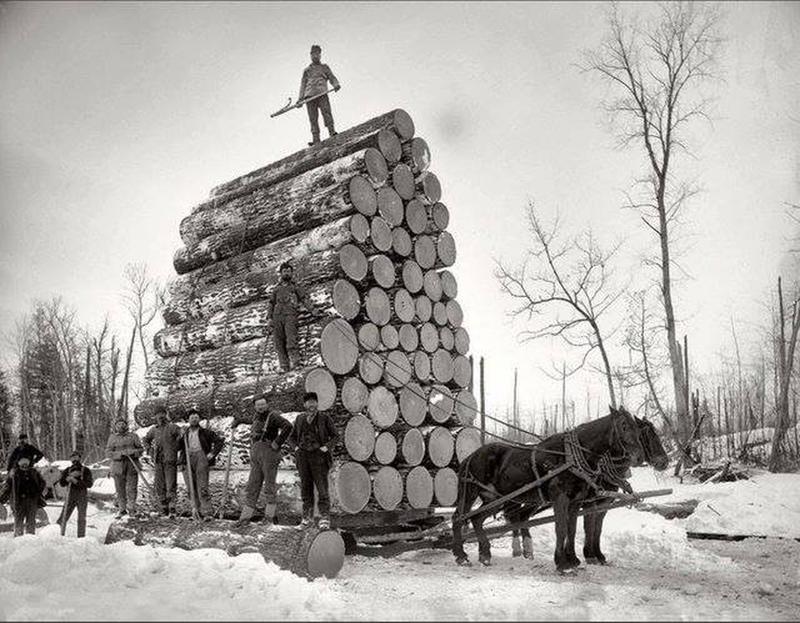 Back then, when the booming business then was the lumberjack, the lumbermen were stashing money in their pockets, as they were getting patronage every day. For each tree they fell, there was a lot of money going into their pockets. Now imagine this stack of logs! They were paid a lot of money for them. It also shows that trees were at big risk then. 
A Dad from Salt Lake City, Utah, Designed This Beautiful Headstone For His Wheelchair-bound Son
As an artist, you use whatever you can to show how you really care about something. Here is the work of Ernest Robison carefully designed for his son. Robison's son was born with paralysis from his neck down to his legs due to a lack of circulation of oxygen. The child would later die at a tender age of 11, due to complications. The statue is a work of art that shuffles between beautiful and heartbreaking.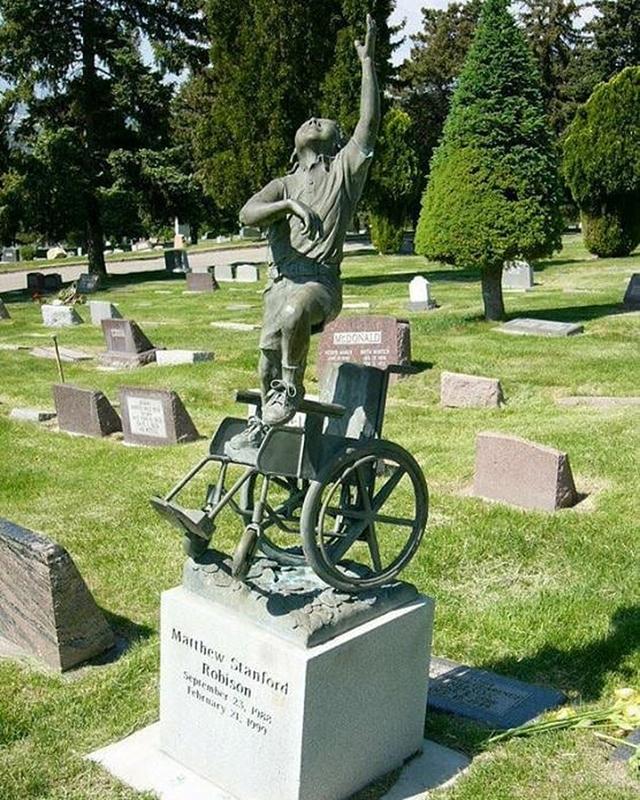 The Robinsons didn't sink into total depression because of their child's demise; instead, they used the incident to create a non-governmental organization that assists people with disabilities to get help through rehabilitation equipment that they can't have the money. While talking up the importance of the NGO, Robison said, "Instead of sadness, the statue makes our son Matthew's grave a place of happiness. Many others have found that to be true also." 
Mick Jagger And Jerry Hall
We don't know if there has been a better duo than the crossdressers, Mick Jagger and Jerry Hall, or is there? We doubt it. In 1977, Jerry and Mick hooked up, and it turned out to be the talk of the whole of England, with their faces flashing and appearing on screens around England, something they loved.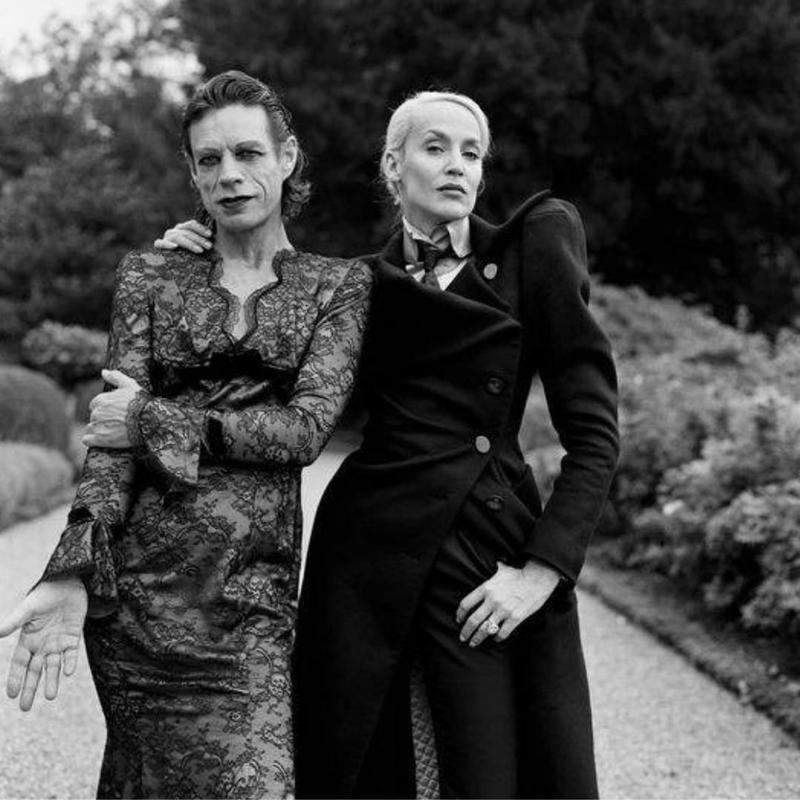 The two would later legalize their already blooming relationship to get married in privacy in 1990, in the city of Bali, Indonesia. After the marriage, they moved to London, Richmond, precisely. They didn't stop appearing in popular fashion advertisements. They had four kids together. Throughout that decade, their marriage was tumultuous, before they finally agreed to annul it. 
A Married Couple Begs For The Husband To Not Be Deported to Germany In 1936
A 21-year-old, Otto Richter, was faced with a decision that he wouldn't have wished happen. It was something like finding between the devil and the deep blue sea; such a choice would always be bad. He was asked to either get deported to Germany or become a felon. Otto was a German living in America without a legal entry, and he chose not to heed to any of the options as he fled, leading to a death sentence pronounced on him.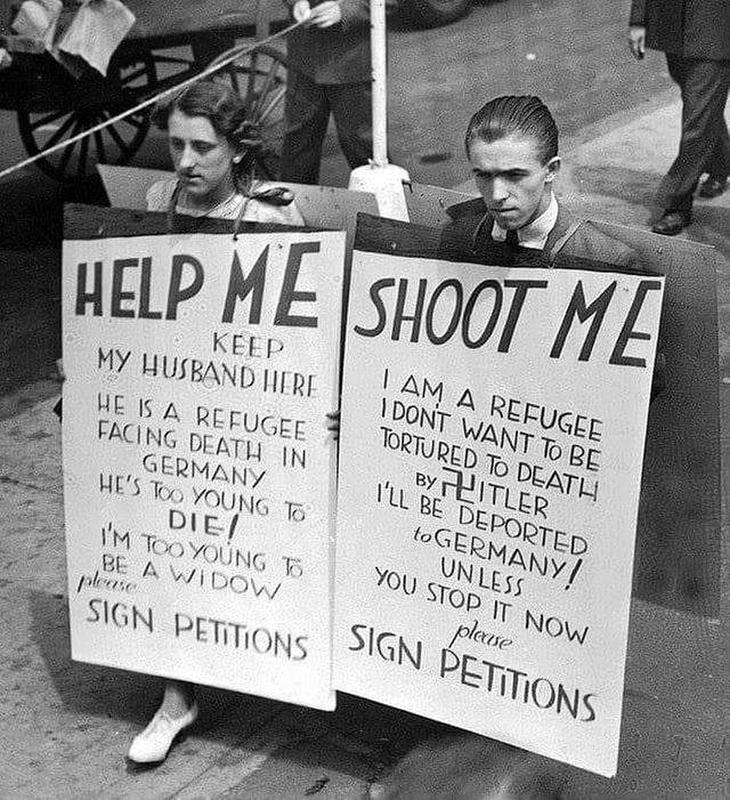 He tried pleading for his case and even tried gaining sympathy from the American people, which to be honest, he got. But it seemed his petitions weren't enough to convince immigration agency to let him stay. Three years after he took the picture, was all they needed to deport him back to Germany. 
Pitbulls As Nannies
A look at a pitbull can get you scared, especially when they are scowling. Dogs are great companions as they have been man's friend since time immemorial. Pitbull is one of those species who find time to be more than a hunting dog. In the 19th century, the pitbull pups were used as nannies. They can protect, and sometimes, they are overprotective of kids.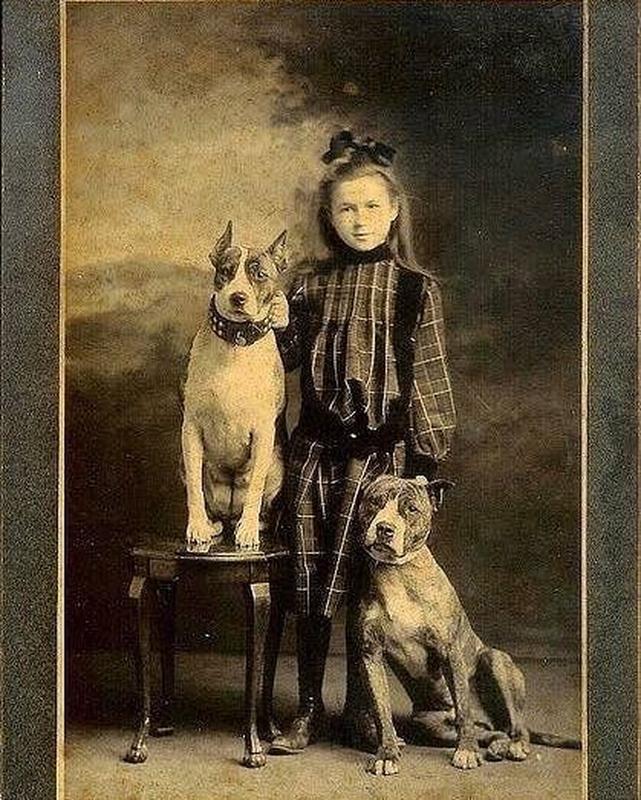 People identified the protective ability of this breed in the 19th century; hence, they were used to stand in as Nannies. Once a child is up to the age, he or she can be comfortable with a dog; the Pitbull becomes the child's caretaker. Any Victorian child knows the importance of dogs; in fact, they grew with it. Begging the question, do any of them dislike dogs? Definitely not! 
John Lennon And Yoko Ono
You can't talk about rock music without mentioning John Lennon. He is widely regarded as the king of rock. So when John decided to marry Yoko Ono on March 20, 1969, in Gibraltar, after some three years seeing each other, he didn't know that they were going to last for 50 years as husband and wife. The pair are arguably the most prominent couple in rock music.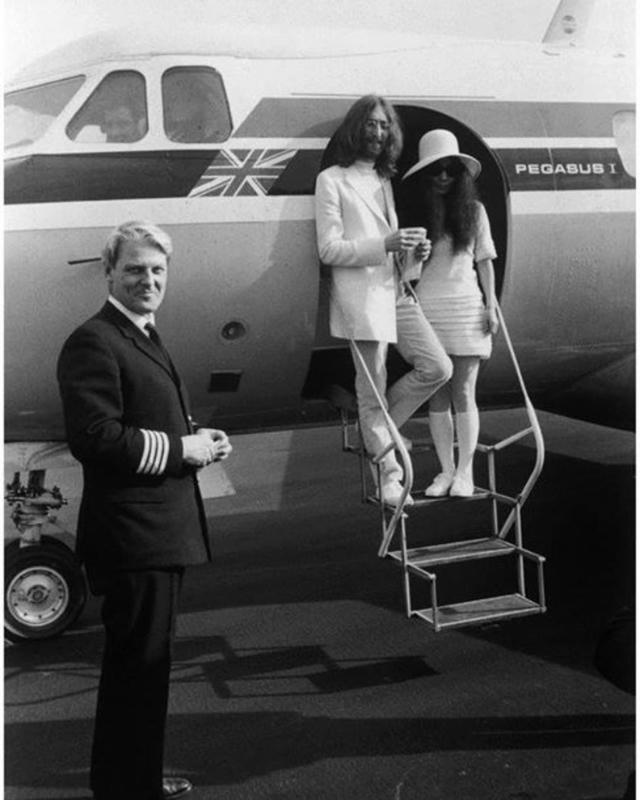 It took a while before they finally decided where to use for their marriage, with Yoko suggesting a couple of exciting places, one of which was a boat. They carried out their marriage within ten minutes. David Letterman, the band's photographer, was one of those people in attendance. They later went to Amsterdam to produce that popular "bed-in" in the Hilton hotel.  
Roller Skating In Style  
Ever since John Merlin invented the skates way back in 1760, it has become one of the most popular recreational activities embarked on by people. The idea Merlin had was for people to be able to express themselves while on ice anywhere in the world. Before skates got to America, the structure had changed. It was no more wooden shoes affixed to a wheel, which was difficult to manipulate.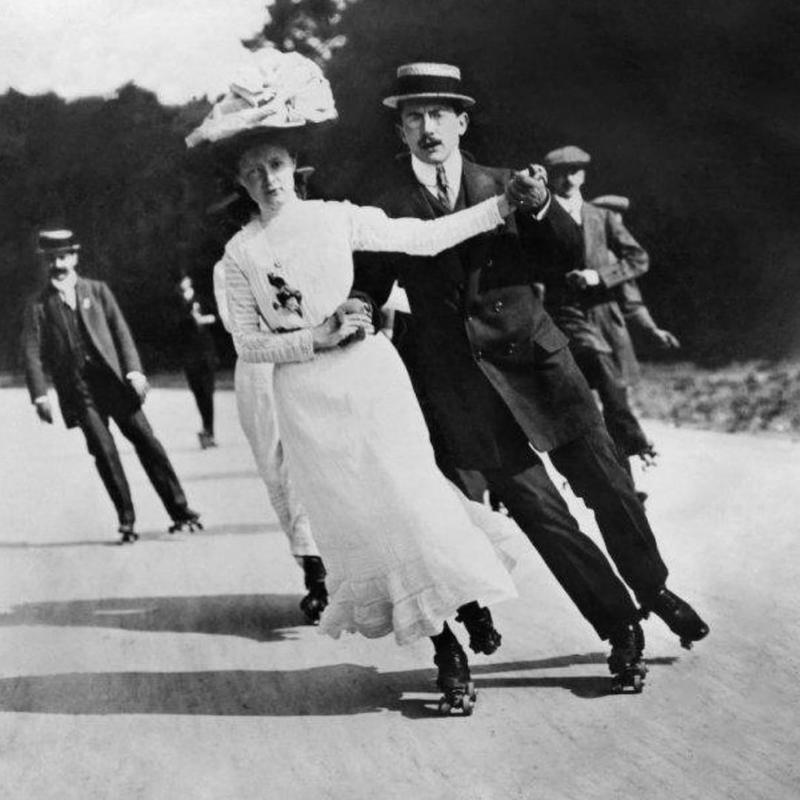 The removal of the wooden shoes from the skates allowed more effortless maneuverability, which in turn gives room for expression. One of the reasons why skating is fun now is the control the skate makes the skater have. If this photo was taken when the skates had wooden shoes, the hats on their heads would have fallen off.
Sioux Girl With Her Doll, 1890
The Sioux nation were chased out to Omaha, Nebraska by the 7th Regiment calvary four days after Christmas in 1890. They are a group of people who occupied Dakota and Lakota before they evacuated their place of origin. We would never know the reason behind this action. Rumors had it that the people responsible for the evacuation of Sioux nation might have been politically motivated.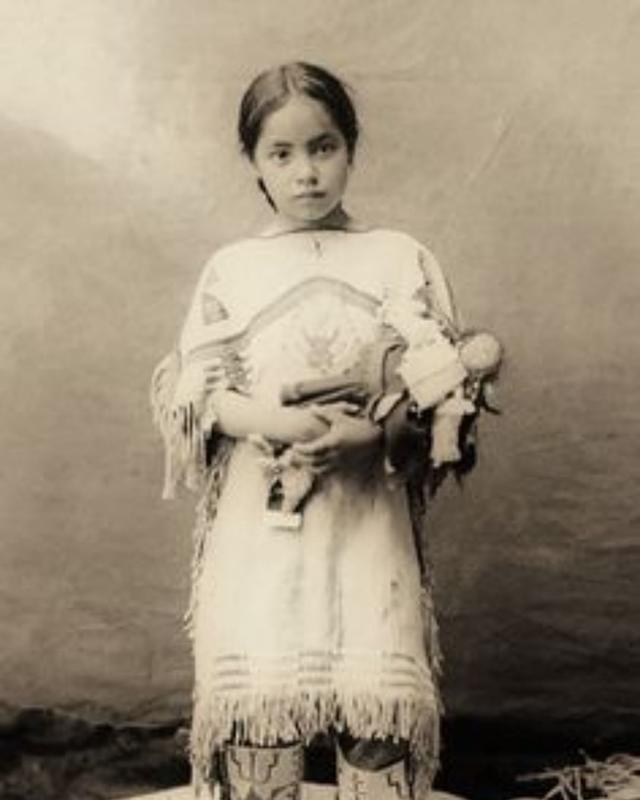 Having lived in Dakota and Lakota all their lives, they were quite reluctant in leaving these places even though they were forced out. In one of the actions of the infantry unit, those who refused to leave were eventually killed in the process. An estimated 150 Sioux people were killed in operation. These people were buried in a mass grave. The remnants of the Sioux were kept safe by the 9th Calvary.
Elton John, Diana Ross, And Cher Backstage At The Grammy Awards (1975)
Even if it was Andy Williams who was chosen to host the 17th Annual Grammy awards, the trio of John Elton, Diana Ross, and Cher were the ones who stole the spotlight. The trio had just had some fantastic year before the awards ceremony. John and Cher were riding on some personal success, for John, it was the fame of his hit album while for Cher, it was her recent Golden Globe Award.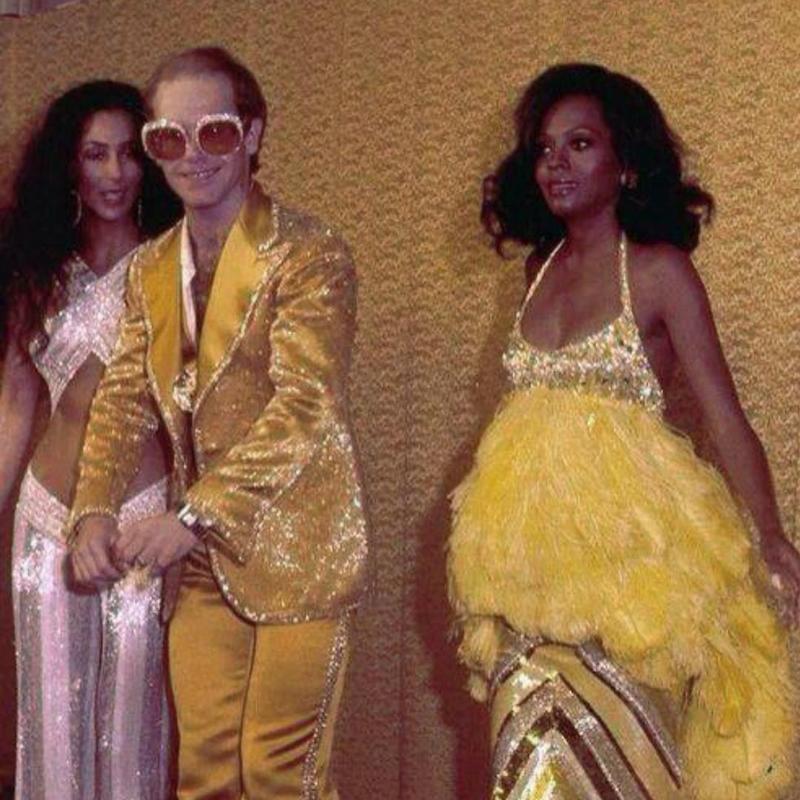 John's "Don't Let the Sun Go Down on Me" was already a standout song from his album doing well on the billboards and also sales. Diana isn't left out; she had a fantastic early 1970s in her music, coupled with the fact that she became the first African-American woman to co-host the 46th Academy Awards.
Santa Claus Costume From The Early 1900s
Santa Claus hasn't always been that persona that we all know and adore. How do I know? Well, this picture depicts it. By the way, in case you missed it, this was how Santa Claus dressed like then. So let's say you see this person bearing gifts and dressed like this: what do you think you will do? Well, we know. You are going to run! Okay maybe not run, but you wouldn't want to take him seriously.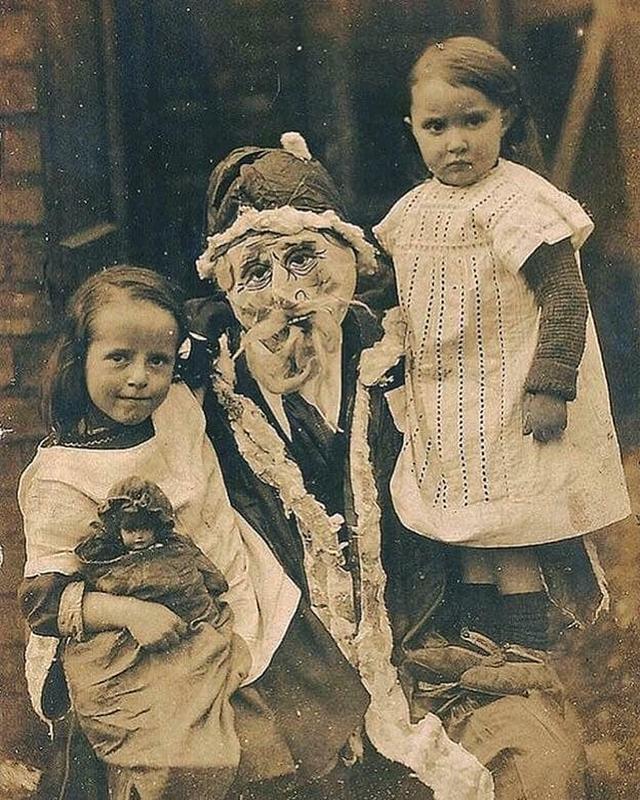 Okay, let's leave bants aside because people in the early 20th century were only trying to be happy when you consider the numerous war problems. So yeah, let's give this guy the benefit of the doubt. Of course, the costume is terrible, but the effort of putting this together is something worthy of applause.
A Trip To The Dentist In 1892
What you see is what really happened. It is not even a meme. This picture depicts what happened in real life. So if you took a trip to a dentist, you would get this same treatment. Your tooth being plucked out with pliers, add personal strength that the dentist would have to use. The dentistry profession has come a long way to what it was a hundred years ago.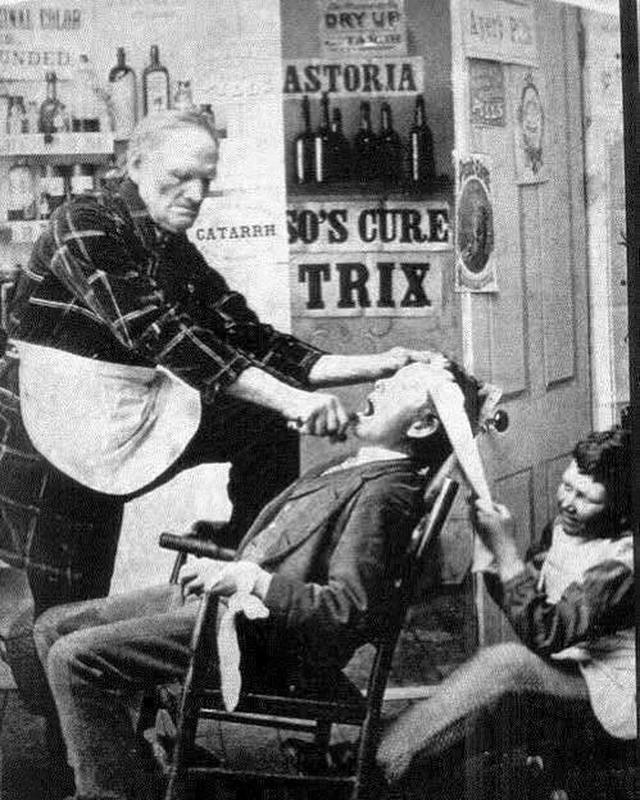 This picture shows that this person probably is regretting why he decided to come to have his tooth checked. You can see it in his facial expressions. But then, he needs a solution. Taking a closer look at this picture, you can sense that the dentist looks like he doesn't have a grasp of the situation, which is the operation.
Ron Howard, Steven Spielberg, Martin Scorsese, Brian De Palma, George Lucas, Robert Zemeckis, And Francis Ford Coppola Celebrating Lucas's 50th Birthday In 1994
This is a picture of the shapers of cinematography. You don't get them bigger than this. Here is a table with the best of minds when it comes to movie making. Each of them has influenced what American blockbuster become what it is today. It is no news that Spielberg and Lucas have come a long way together.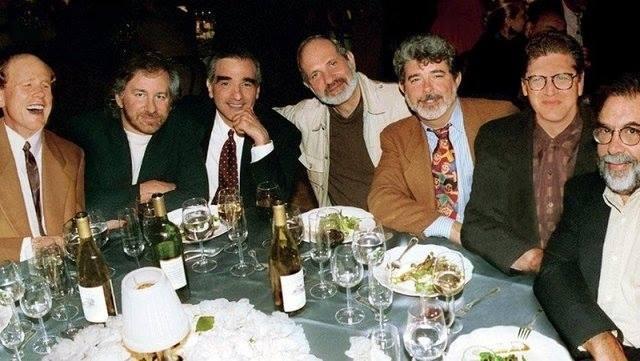 What do you think they are talking about? Do you think movies? We also feel so too. Wait! Are they planning to make a blockbuster movie? Because if all of them are involved in one movie, be sure as hell that it is going to be one hell of a film. Geniuses in a particular field sitting together on a round table, and you think anything mediocre would puff up? Think again!
A Fluffy Arctic Fox Shedding Its Fur
There aren't many animals who are as tough-skinned as the Arctic foxes. They are one of the most beautiful and unusual animals in the world. They are unusual in the sense that extreme temperature got nothing on them. Temperatures as low as -57°F is what the fox can survive. It begs the question of how something this little can survive an icy world. The fur of the fox not only keeps the animal warm, but it also helps to shield it.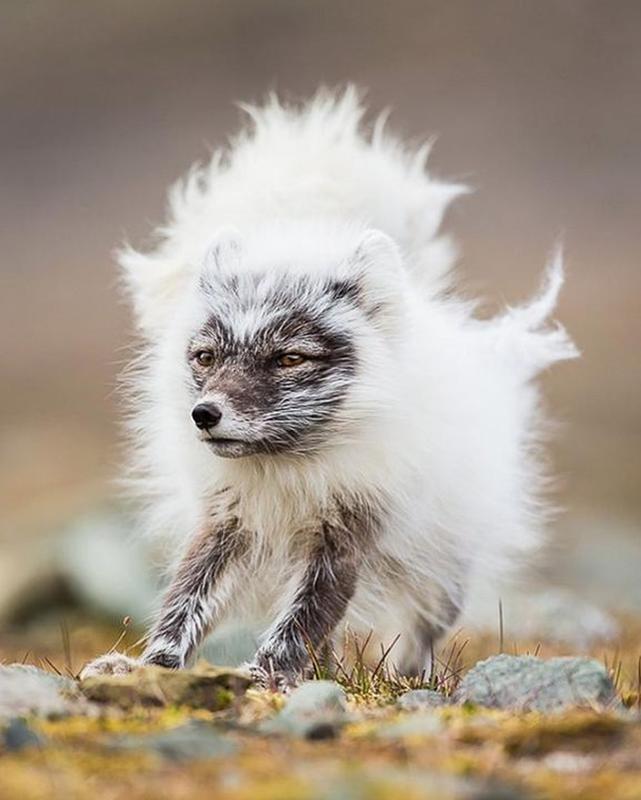 They can be omnivorous that is anything that comes as food. Rodents, fish, vegetables, smaller animals are what they feed on to survive. They have some of the best tactics in swooping in their preys. There are times when the animals aren't anywhere to be found because of the cold temperature, and it is then you'd find them following polar bears to feed on the scraps.
Roller Skating Carhop In The 1950s
There was nothing like seeing your meal being delivered by a woman or anybody else on some skates towards you back in the day. It was always a delight to watch. This was what carhops were heavily used to deliver food. It was more like skating and working. Carhops were first introduced in the 1920s before they became prevalent in the 1950s.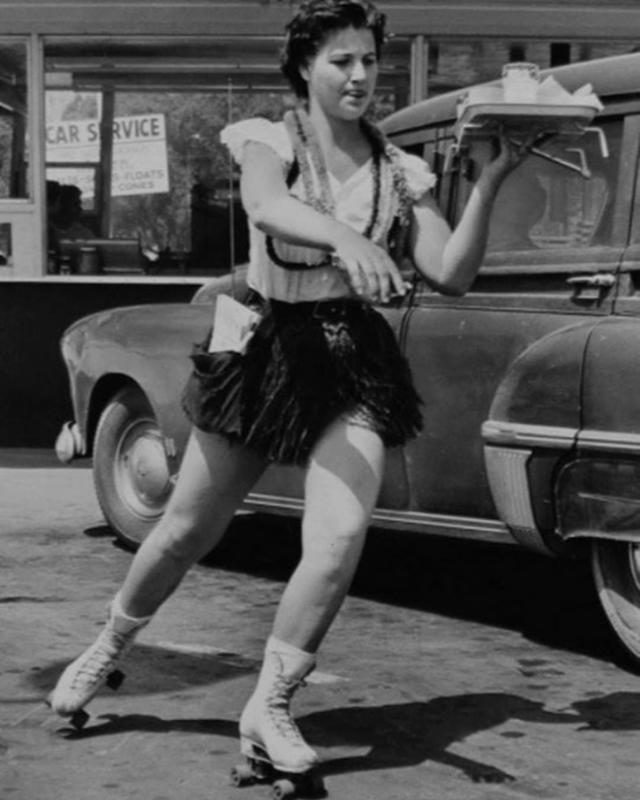 Back in the '50s, getting fast food wasn't something you had to queue up at a restaurant before you get your request. Sometimes, they deliver to your doorstep. Isn't it obvious already how they deliver? Through the carhop, of course. These days we don't have them, the eight-wheel skate has been replaced with motorcycles, scooters and the likes.
Romani Couple
The origin of the Romani people hasn't been known to anyone. You could find them in Eastern Europe, India, and even the Americas. They are also known for their unusual way of dressing and their unique culture. Just in case you have stumbled across the word "Gypsies", then you are looking at Romani people.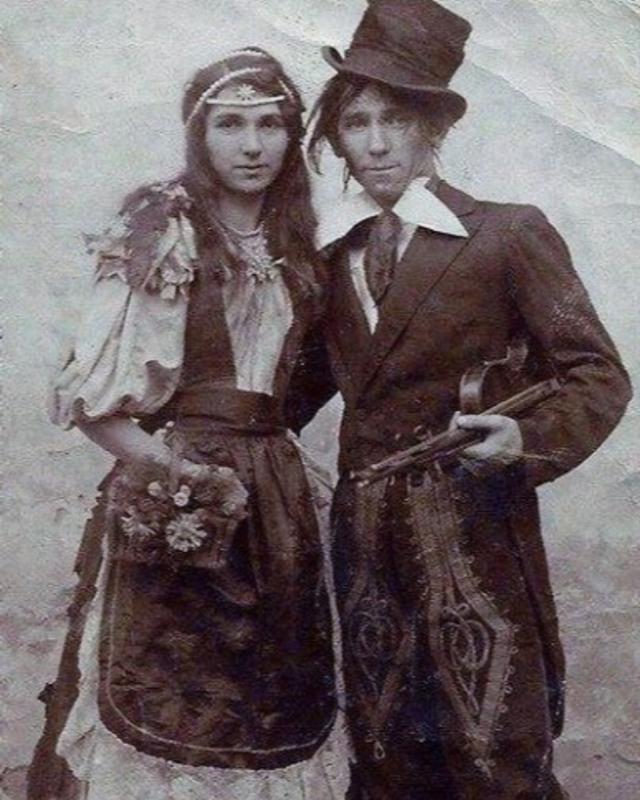 In the late 19th century, they began to travel around the world, perhaps an attempt at ensuring that their offsprings can be found around the world. From England to Scotland to the farthest parts of Europe, these were the places these gypsies traveled to start a new life. In 1888, a journal was published by the Gypsy Lore Society. Its purpose, according to the publisher, was meant to stop the circulation of rumors about them.
Khalkha Noblewoman From Mongolia, 1908
Ever wondered why the Khalka is the official language of the Mongolians? Your answer is not farfetched. The Khalkas are the largest group of people in Mongolia, and as such, they are the most dominant people in Mongolia. Not until Genghis Khan built them to be warlike, they were a bunch of nomadic people.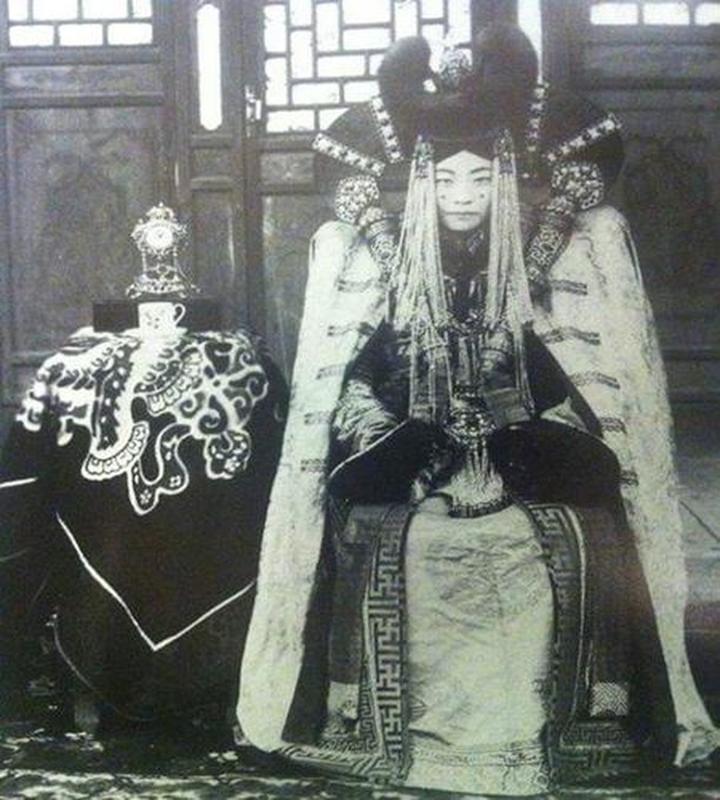 Two possible things you'd find the Khalkas people involved in is livestock rearing and imperialism. These two practices are where they expended their passion. The Khalkas people had most of their people moving to urban settlements in the 1990s, later in the 20th century, they were found as Buddhism adherents, found in their monasteries.
Felix Baumgartner Becoming the First Skydiver To Break The Speed Of Sound, Reaching A Speed Of 833.9mph. Wow!
If you ever had any intention of breaking a record, you must know that beyond the excitement, there is also a big risk with it. This happened to Felix. The initial vibe of breaking the record was strong more so when it involves beating the speed of sound. In doing this, Felix had to stand literally on top of the world and move at some crazy speed to beat the record.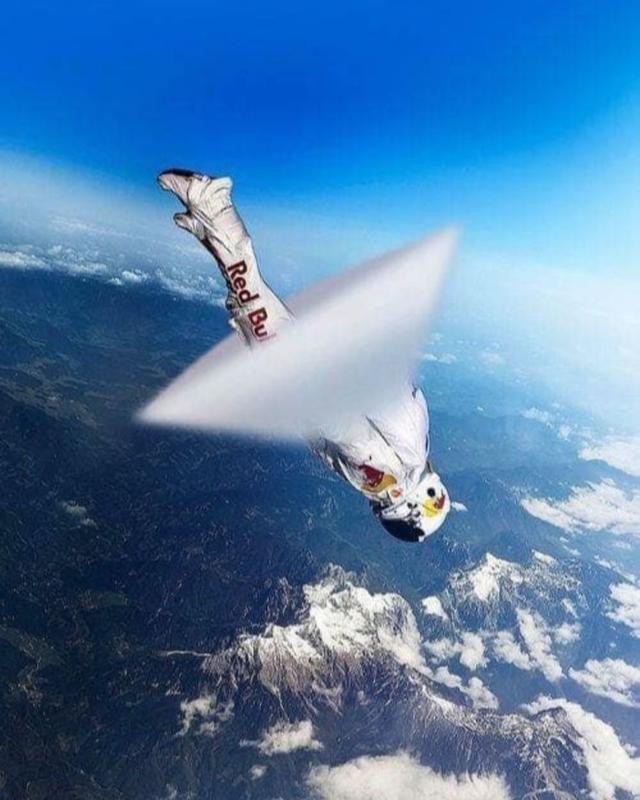 If you have that tingling sensation surrounding the jump, Felix had, here is what Felix had to say:
"Let me tell you - when I was standing there on top of the world, you become so humble. You don't think about breaking records anymore; you don't think about gaining scientific data - the only thing that you want is to come back alive."
The Crew Of "The Little Rascals," 1935
The movie, "The Little Rascals" had gathered so much audience with its depiction of little children acting, which people consider rare back then. It showed that small children could also do drama. This idea was the beginning of the introduction of children in movies. While they were known as "the gang," they have gone beyond being called a historical artefact to become a big part of the cinematic universe.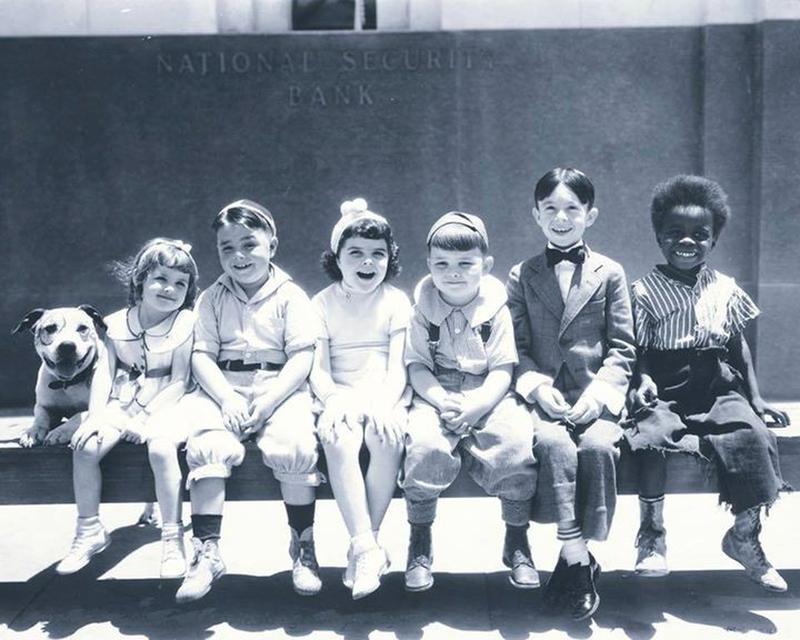 Around the mid-1930s, the Little Rascals progressed to being more of a comedy show to be enjoyed by the whole of the family. This time, it featured Spanky McFarlane and his parents. That didn't stop the cast of "Our gang" to make appearances. In 1935, there was a subtle change of the cast, that was hard to tell.
Little Boy Trying To Carry His Christmas Tree Home In 1900
Christmas is one of the most celebrated festive seasons in the year. Aside from the excitement that it builds up every year, there is also the routines attached to it, just like the setting up of Christmas trees. In this picture, it is apparent that this boy is excited. As a result, he is doing the little he could do, contributing his quota to the Christmas celebration.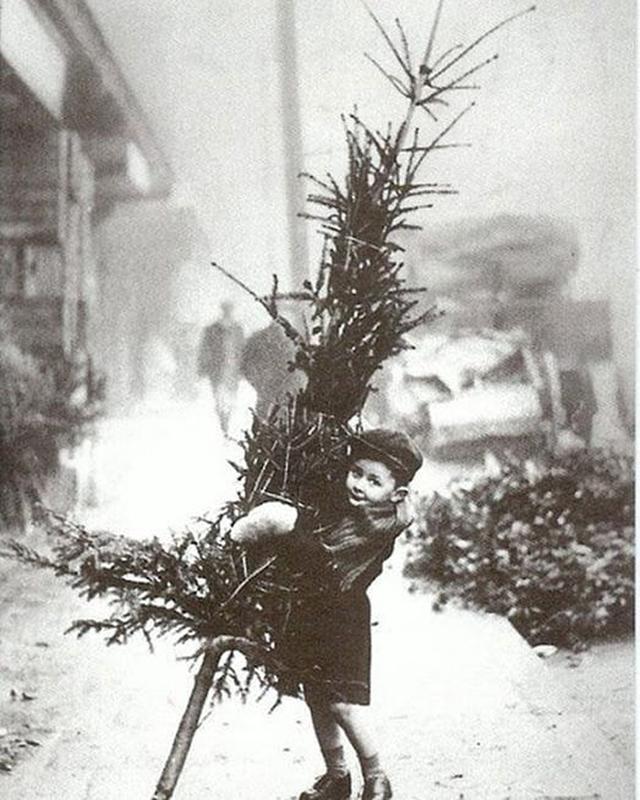 The notion of Christmas has been since the 16th century, and from then, it has become a celebrated worldwide event. As an essential part of Christmas, people buy artificial trees, which are decorated with electric lights. Here is one Christmas tree with lights lined up all over it. 
Ricky and Ralph Lauren
There is no way you wouldn't have stumbled on the name Ralph Lauren; he is the symbol of fashion. Ricky and Ralph have been married for almost 54 years. While Ricky is a psychotherapist, author, artist, and photographer, Ralph is a renowned fashion designer, with a clothing line worth billions of dollars. The two have found a way to strike a balance between their business and their love life. They married in 1964.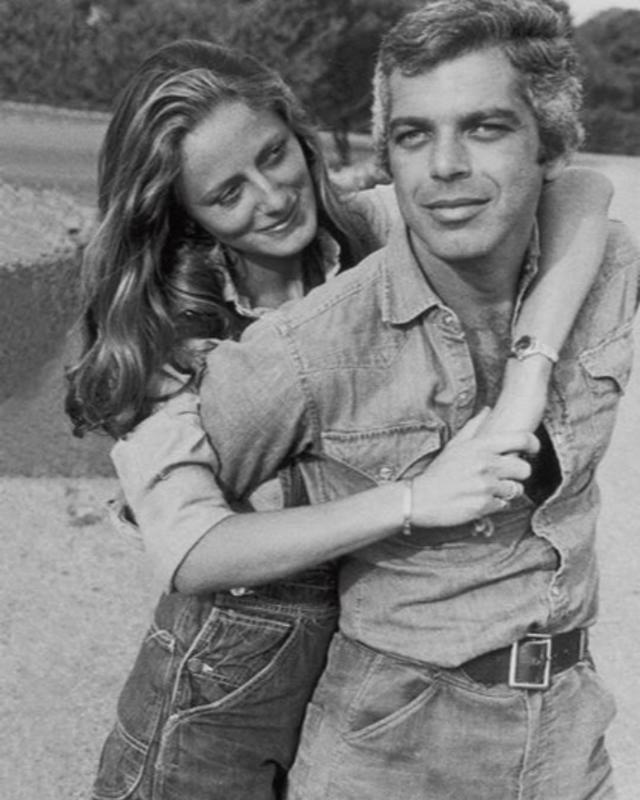 Their relationship started with love at first sight. They got attracted to each other from the get-go. Together they have three children, who have become successful in their chosen fields. One of their children is currently the Vice President of the brand's Marketing, Advertising, and communications. 
This Fully Unearthed Statue Of An Easter Island "Moai" Was Carved By The Rapa Nui People Sometime Between The Years Of 1250 And 1500
This thing you see here is not a large stone hewn from a rock; it is actually called a Moai, a stone on which faces are carved on. Tell you what? There are about 887 of these stone statutes across the Easter Island, an island that sits across the Chilean coastline. They were carved by a people known as the Rapa Nui.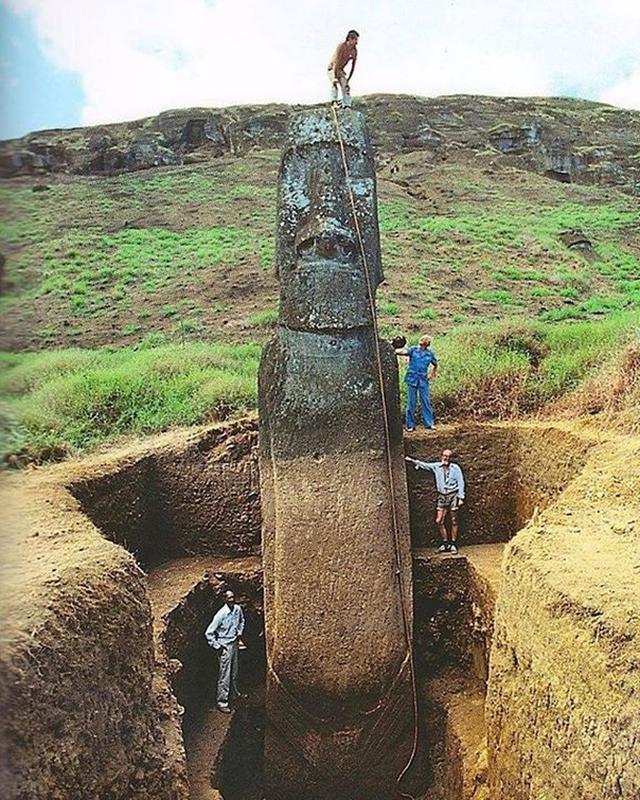 A lot of these statutes were moved from one place to the places they sit now. They are built in such a way that each lineage has a face carved on a stone with a chisel. These stones also were splashed with water to allow it to be soft. Just in case you have any intention to start your carvings, there you go, you have the tips.
This Mining Horse Posing For The Camera With Co-Workers
There is practically no job that humans haven't used the horses execute. In this case, horses are used for mining. They are known as mining horses or "pit ponies." These horses were used in place of children who usually work in mines in the late 19th century and early 20th century. One key reason why horses were used was that sometime in 1888, a flood swept into the tunnel and left 26 kids left in her wake.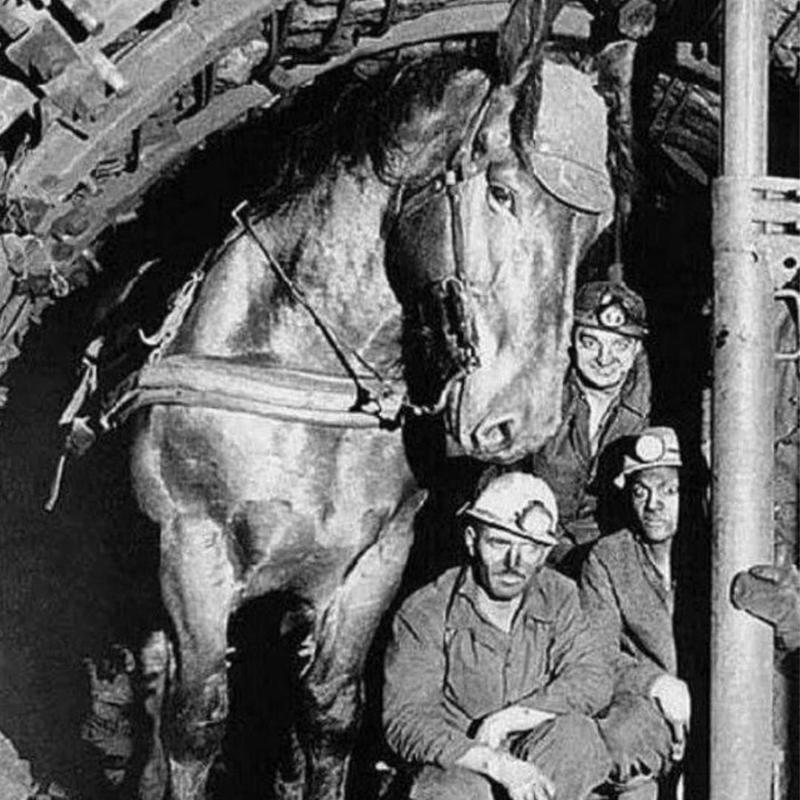 Horses were used to move charcoal and carts in the tunnels. In 1913, there was an increase in the use of horses, numbering up to 70,000, quite a vast number. American mines sometimes make use of donkeys while Shetland ponies were used in ponds. Regulations were given as regards the use of horses. The use of horses in mines would later be abolished in 1960.
Gibson Girls
The Gibson girls were some sort of special breed of models. Instead of taking their pictures, Dana Charles Gibson, an artist, chose to depict them by painting them. This idea continued from the late 19th century to early 20th century. Although women modeled for him, Charles strongly believed that the girls were some special breed.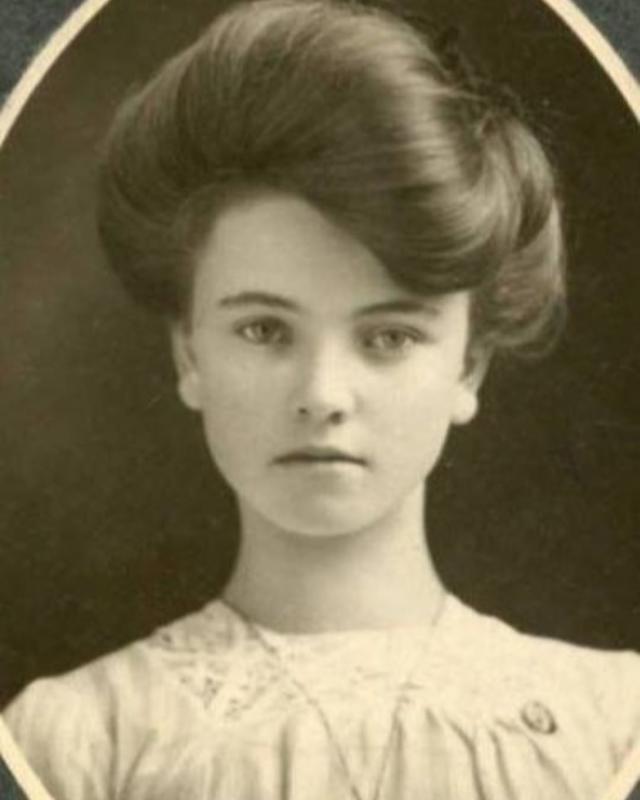 Gibson's paintings were regarded as some form of contemporary representation of the society where the women in it were full-figured and beautiful, most importantly, the fact that they are meant to be everything. The Gibson girls had a trademark of full; they had heavy curly hairs.
A Wartime Selfie
If you thought that the word "selfie" became known in the 21st century, you are very wrong. The en