20+ of the Most Appealing Historical Photos from Last Century
Do you love the 60s and 70s? Maybe you remember those decades fondly, or maybe you're just obsessed with the radical, flowery vibes, and the awesome music! Either way, we've collected a whole BUNCH of awesome pictures from history that are sure to entertain. And not just from the 60s and 70s, either - right from the first world war right up to the nineties. So was David Bowie cute as a kid? Was Janis Joplin's Porsche really painted with psychedelic art? And Jayne Mansfield - could she play the piano? Find out more by clicking through this gallery of the weirdest and most wonderful photos from the last century!
Noel, Noel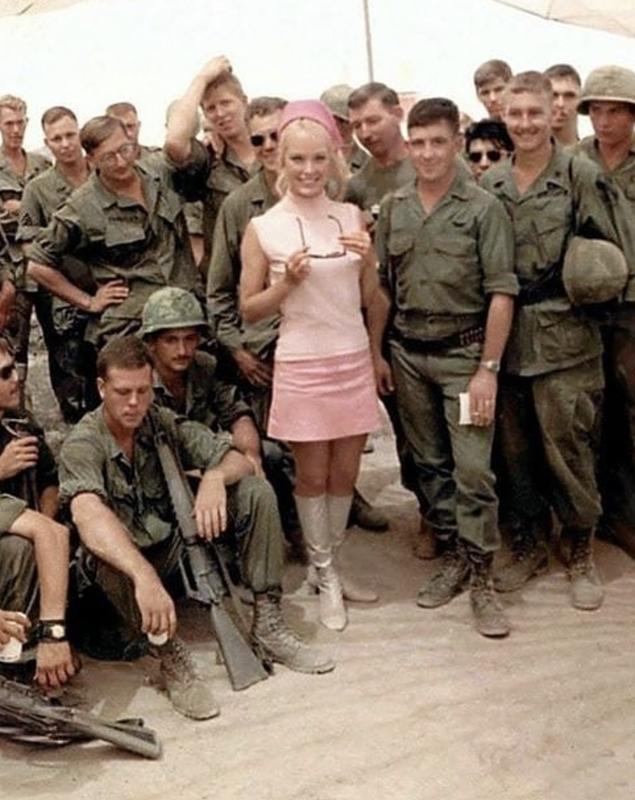 Our first photo is sure to get you wondering. The gorgeous lady in the middle is Chris Noel, who you might remember as a singer and actress from the Vietnam War days. Noel went to Vietnam to entertain the troops, and she had her own radio show for that very purpose. The songbird traveled to Vietnam on four separate occasions, and terrifyingly, her helicopter was shot down. And not once, but twice! Yikes. Click through to see some of your all-time favorite actors hanging out…
Click 'Next Page' to find out who these famous actors are in their younger days!