Amazing Woodstock Pictures That Every Rock Fan Should See
The infamous Woodstock Music & Art Fair took place on a farm in New York between August 15 and August 17, 1969. More than 400,000 people went to the see the 32 performers, including Jimi Hendrix, who was the very last artist to take the stage on 8:30 am that Monday. Through the years, the event is remembered as the pinnacle of the free-spirited lifestyle that was just developing at the time.
Fans stayed at the venue even through pouring rain to dance, enjoy, and see the musicians they loved. Janis Joplin was one of the other major artists of the festival, and most people don't know that it took place on a dairy farm. Let's find out everything we know about Woodstock through these pictures that you might have never seen before.
GETTING TO TOWN WAS A NIGHTMARE
As you can imagine any event that brings 400,000 people to a certain place is going to suffer major traffic jams. The original organizers of Woodstock never planned for it to be so grand. Furthermore, although it became a free event, later on, it was originally intended to be a profitable music concert. They charged for tickets, but soon, more people showed up. Eventually, fans without valets destroyed the fence and entered the venue.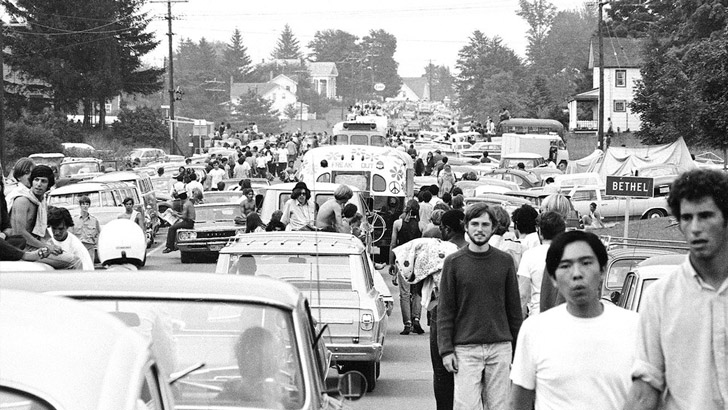 Click 'Next Page' to see more amazing Woodstock photos