The House The Obamas Moved Into After The White House
Many Americans have dreamt of living at the White House. It's one of the most iconic places in the country, but to move there, you would have to become president. President Barack Obama was elected for office in 2008 – making history as the first African-American leader of the nation – and served for two terms until 2017. It seems that any residence after the White House might be second-best, but that's not the case with this family.
Town & Country Magazine actually published details about their new home in 2016, and it's located in Kalorama, Washington D.C. It's filled with all kinds of luxury that average people can only dream about, and the pictures of each room might make you green with envy. Let's find out more about their residence, and maybe where other American politicians live!
MOVING TO A NEW HOUSE
In 2018, GoBankingRates estimated that Barack Obama had a net worth of $40 million, which is the kind of money you need if you want to live in the Kalorama neighborhood. Their home address is actually pubic knowledge, and it's in 2446 Belmont Road NW in Washington D.C. The Obamas never had to worry that they wouldn't get over their time at the White House.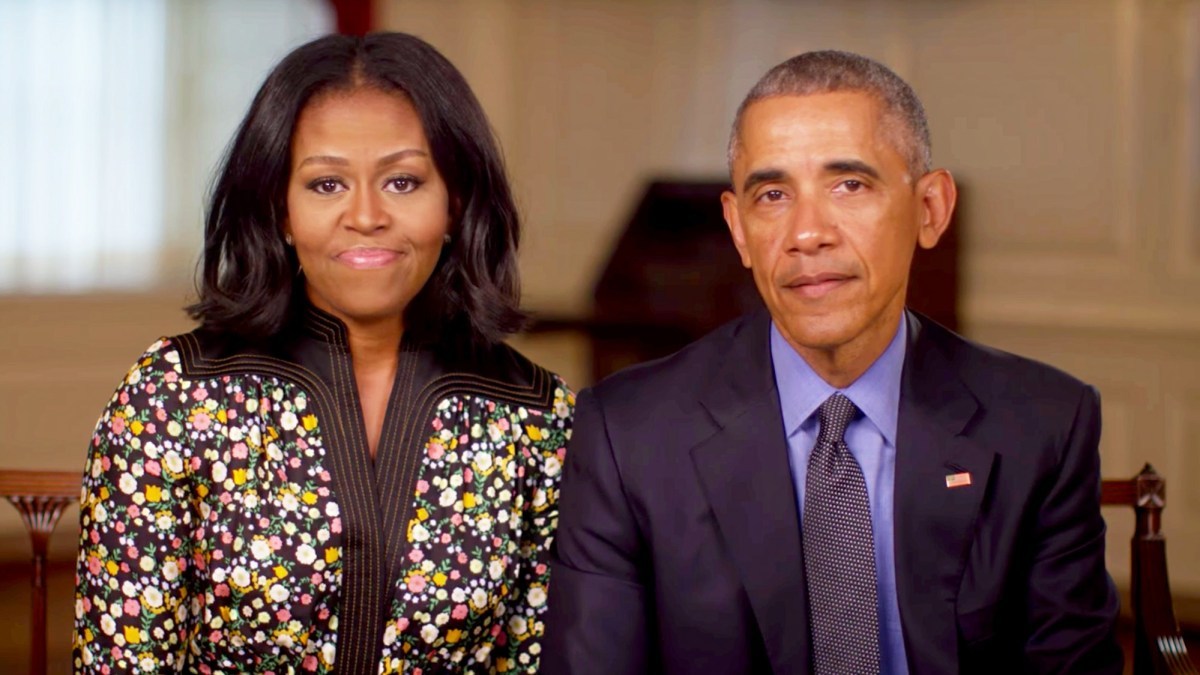 This new home was worth somewhere between $6 and $8 million, while the rent was $22,000 a month. The family didn't originally plan to continue their stay in Washington D.C. They rented this home and were set to move after Sasha Obama, Barack's eldest daughter, finished high school. Luckily, they liked it enough to finally purchase the home and also added a few updates of their own.
THE ENTRANCE
Any house worth that kind of money would need an impressive entrance. A door has to be sturdy, but you always want it to look welcoming. This image shows exactly that kind of door that most people would dream of, with intricately wrought ironwork that makes it gorgeous as well as durable. The sconces on the wall managed to give it a classic feel.
Interestingly, F. Moran McConihe made this house in 1928. There is even a patina copper awning that makes it look even more vintage with a homey feel that many expensive places lack. As soon as you reach the porch, you want to go inside to see how the interior compares to the outside. Also, what kind of taste do Barack and Michelle have? Do they like modern rooms or something rustic?
THE HALL THAT SHINES
It's clear that the front door is meant to prepare you for a lot of lavishness on the inside. The color implies that the Obamas like a modern touch, but the furniture makes the black and white marble floor like a bit warmer than other places with a design like this. It's a tight hall, but it's welcoming. Furthermore, you definitely want to check out that room with a fireplace.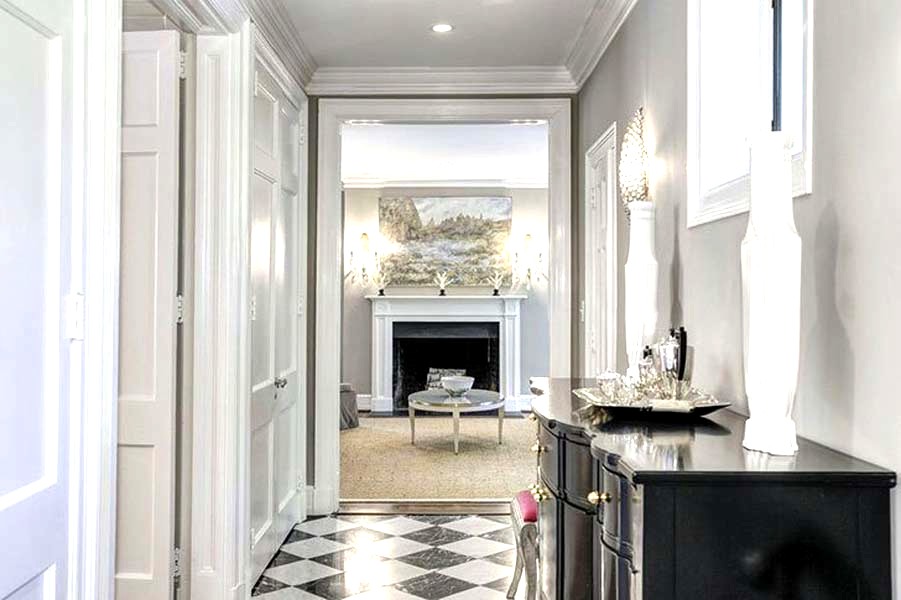 The entire house has 8,200 square feet, and there were nine bedrooms with nine bathrooms as well. The estate is only half an acre, but taking a look at even one of the rooms makes it worth it. What do you think most people would do after leaving the most important job in the world? Obama handed his position to Donald Trump and moved on with his life. Let's keep going to find out what the former president did.
THE AMAZING LIVING ROOM
A living room might not seem like the most important room in the house. A home is really more about the kitchen and the bedrooms. However, people like the Obamas need a great place to welcome guests, and that's always done in the living. Additionally, the living room is where you create some family memories together, and the Obamas are all about bonding together.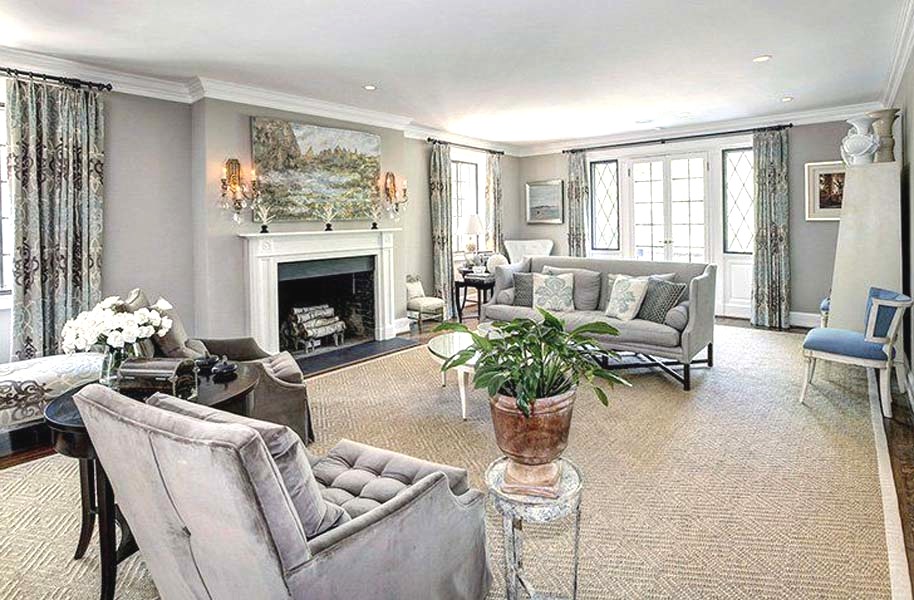 The fireplace gives it a ton of warmth, and the light colors make it absolutely relaxing. The furniture facing each other indicates that they have a lot of serious conversation in this place, but it's a perfectly normal living room that any other home in America would have (even if it's at a cheaper price). We imagine the former president lighting the fire to read a book in peace that he doesn't have to worry about the fate of the nation.
THE FAMILY ROOM THAT LEADS TO THE YARD
Now, the family room is more dedicated to bonding and enjoying time together. Here, the Obamas have even added a television just like many families in America would do. Sometimes, people don't want to be cooped up alone in their bedrooms, even if we have all the commodities needed to stay in one place forever.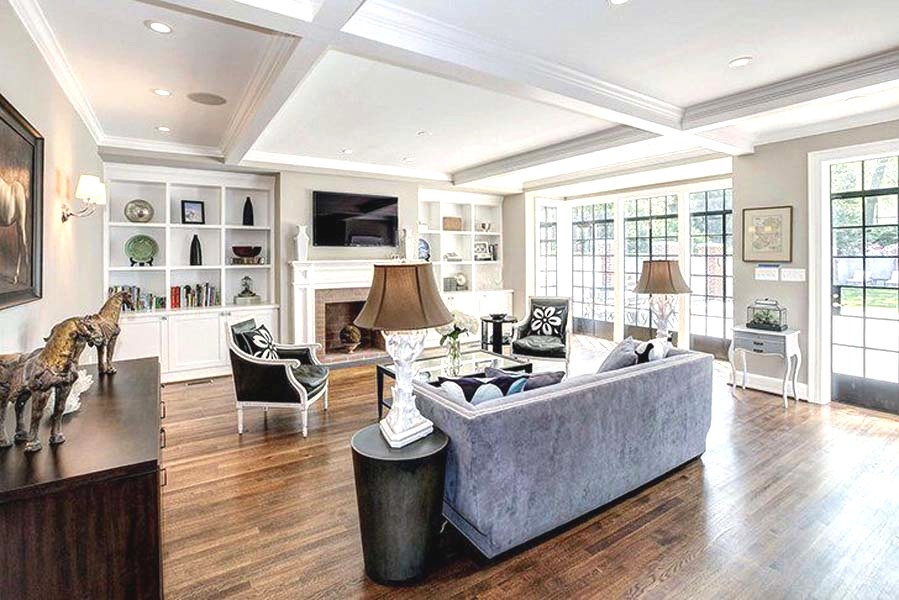 There are moments where you need to spend time with the rest of the people in the house, and this view of the yard might inspire you to go out to have some fun. The floor-to-ceiling windows are perfect for that, and the natural light that illuminates this space is fantastic. Malia can do her homework here, and even guests will enjoy hanging out in this room.
THE ENVIABLE KITCHEN
The white and gray color theme that the Obamas have chosen throughout their home indicates that they are modern, serious people. When it comes to appliances, devices, and kitchenware, they like efficiency and innovation. However, the chairs and the shelves are designed to have a familiar feel. So, that nothing in their home is dry and cold.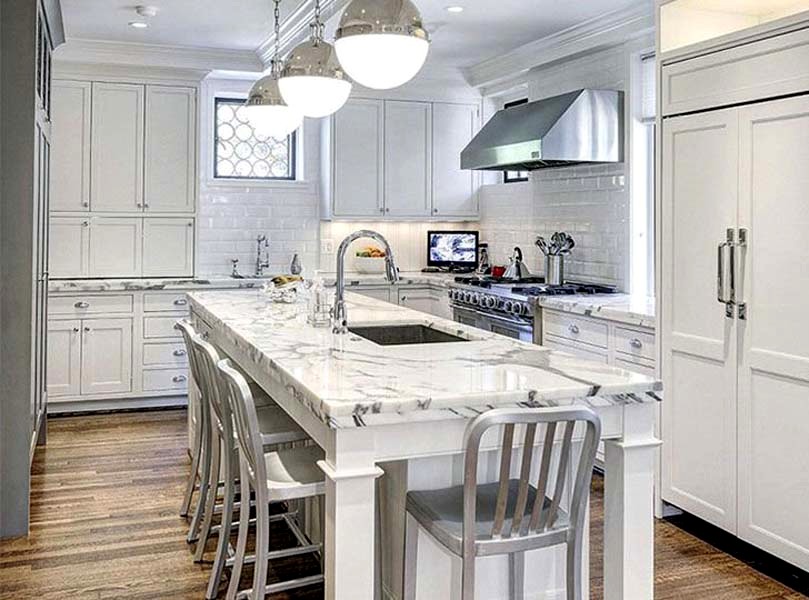 The marble countertops are beautiful and having a computer or a television in the kitchen is perfect when you're making new recipes. They might have a chef, or either one of them loves to cook. Meanwhile, after leaving his post, Obama took a much-needed vacation with his loved ones. They went to the British Virgin Islands, the island of Tetiaroa in French Polynesia, Europe, Indonesia, and more.
A GREAT STOVE FOR THE BEST MEALS
This six-range stove is perfect for people who host dinners, and the divide in the middle for utensils is very clever. It might always be used as a flat top. It's elegant but not overly ostentatious as they might not need it that much sometimes. Meanwhile, would you miss working as the president of the United States? Most imagine that working on anything else later would be a downgrade.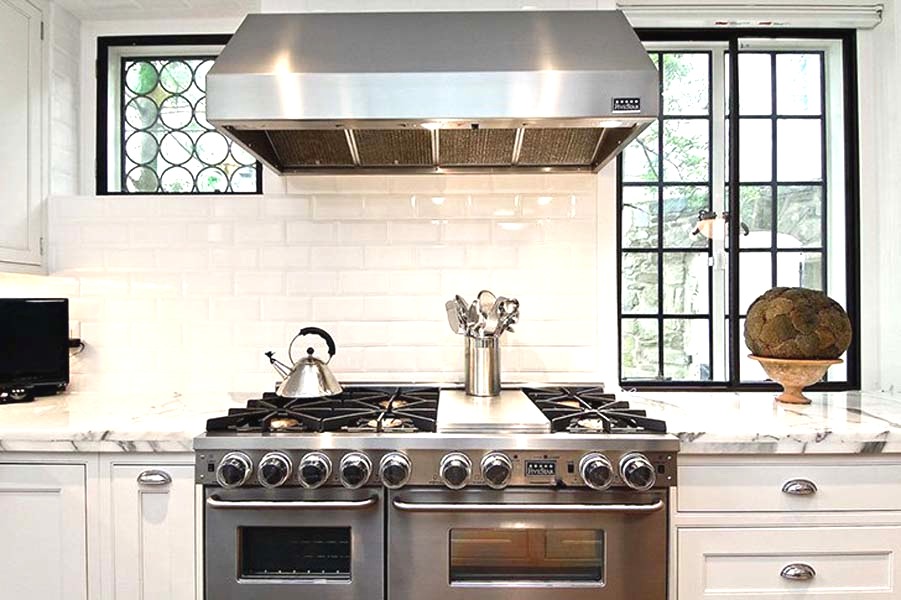 However, Barack Obama was not sad about leaving office at all. It's a hard job. According to Cecilia Munoz, who was the director of Obama's White House Domestic Policy Council, the former president was happy. "He was in there for eight years. We used to joke when we were in office that they weren't regular years, they were dog years," she said.
A DINING ROOM FOR THE FAMILY
 As we have mentioned, the Obamas are all about family, and this dining room is big enough for eight people. Therefore, they can have some great Thanksgiving and Christmas dinners with more people over. At the White House, they probably hosted a bunch of state dinners, and those can be tiring events because there is a lot of pressure.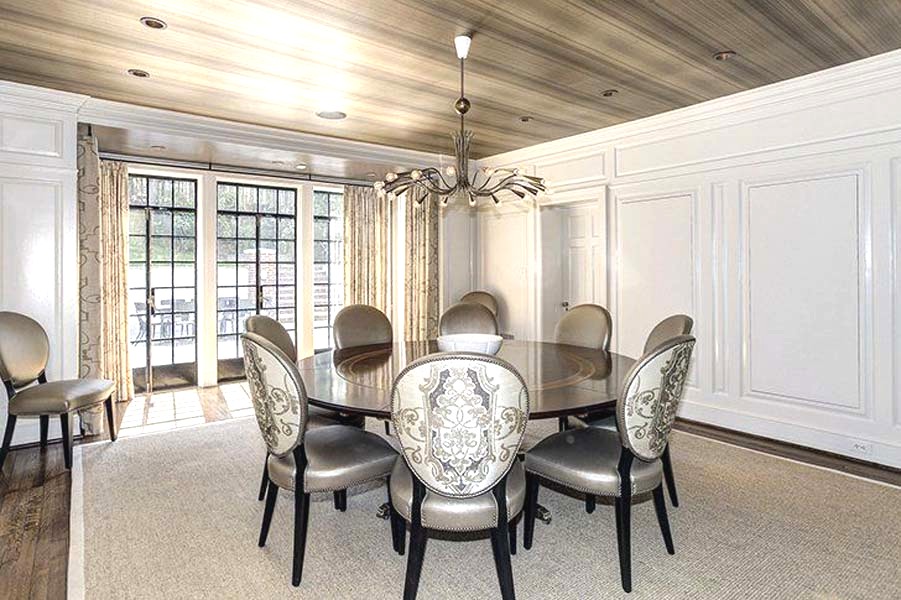 Therefore, they probably didn't miss that at all and wanted their family dining room to be comfortable instead of fitting for a lot of people. The room, however, is capable of housing a bigger table. So, the Obamas can exchange things if they ever need more rooms. They even have extra dining chairs already. Can you picture the family having dinner in this place?
ANOTHER SIDE OF THE KITCHEN
The house includes an extended part of the kitchen that continues with the marble countertop style, but here, we see the sink, along with some appliances like a dishwasher and probably a wine fridge. There is even a built-in shelf for cookbooks that look directly out of a movie. It's perfect for keeping things organized and not losing your favorite recipes.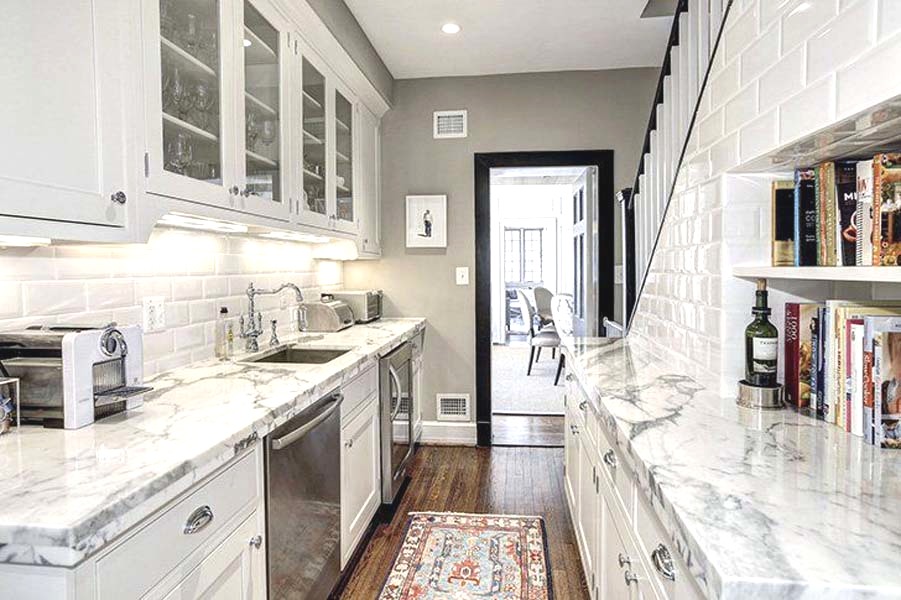 There is even a rug in the middle that makes it warmer, and the wood floors look like antique. As you can see there are wine glasses, and that's why they keep the wine fridge in here. The house looks simple but expensive, and that's probably why it sits in one of the fanciest neighborhoods in the city. Even Jeff Bezos and Ivanka Trump used to live nearby.
THE MASTER BEDROOM
That might be the most comfortable-looking bed in the world. It almost seems like a hotel suite. It's perfect for the happy couple who have supported each other for so long and through some of the worst moments in their life. Interestingly, Michelle Obama apparently had to pick this house herself because her husband was a bit busy at the time.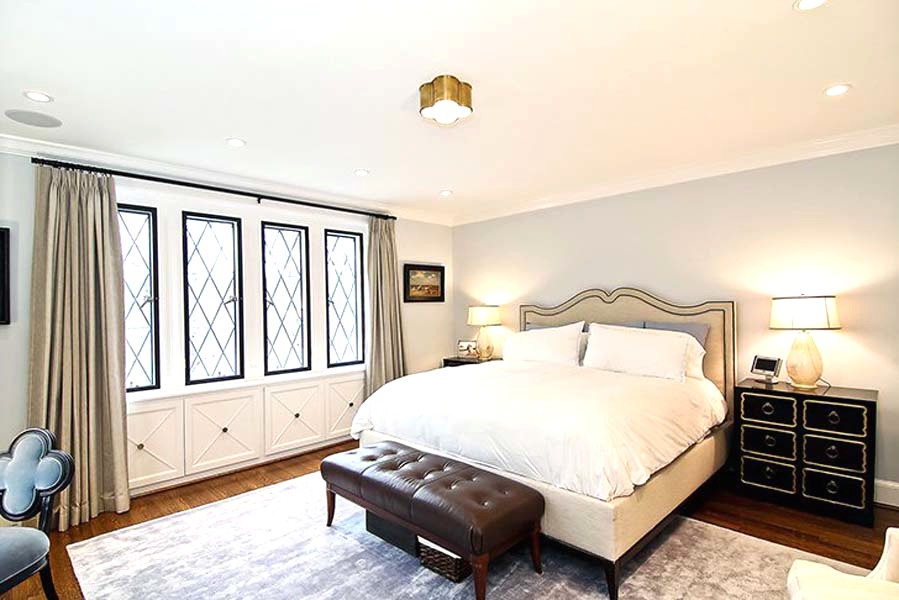 She remembered, "[Barack] was being president when we had to move, so he didn't really have time to go house-hunting." What else did Cecilia Munoz say about Obama's new life after the White House? "He is just very much enjoying the new chapter of his life, and he's had a chance to spend real quality time with Mrs. Obama and his family," she revealed.
MORE OF THE MASTER BEDROOM
If you think the Obama's master bedroom only had a bed, you were highly mistaken. Their space needed a little bit more love. They also have a fireplace in their room and television for some entertainment at night. Almost everyone in the world has a TV in their room. They also included some accent chairs to sit down to read if they don't do it in their bed.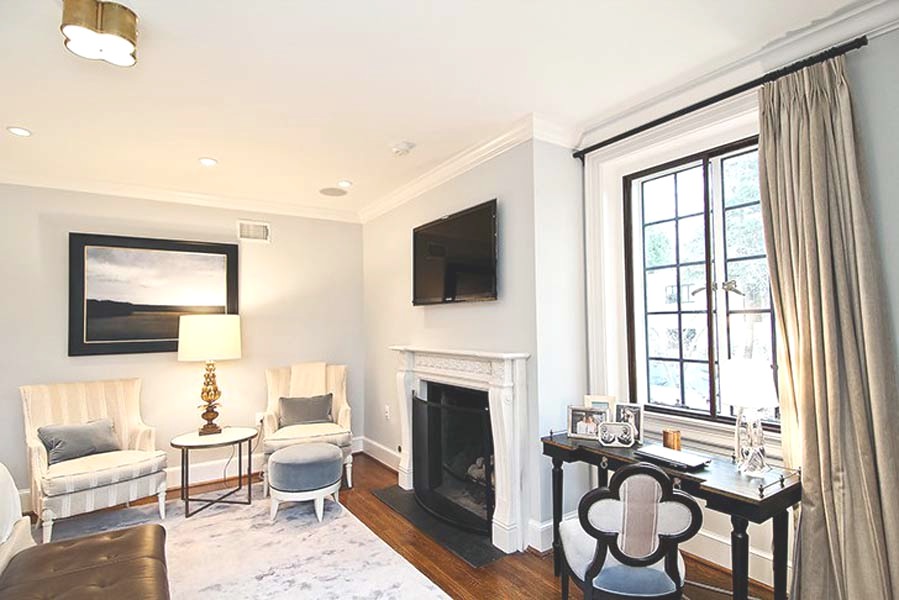 Michelle Obama is close friends with talk show host Ellen DeGeneres, and she once asked the former First Lady how she decorated her house. "I did, with the help of my team and we had a decorator, but I picked out the house. I, you know, I was responsible," Michelle replied. It seems that although they are rich, they are also practical in terms of spending.
ANOTHER SHOT OF THE MASTER BEDROOM
The master bedroom might be the most important in the house, but the others in the house are nothing to sneeze at. Still, this is another look of where Michelle and Barack sleep at night, and it's understated for such wealthy people. However, that's made them their time at the White House great, as they were not concerned with obtaining but giving to the nation.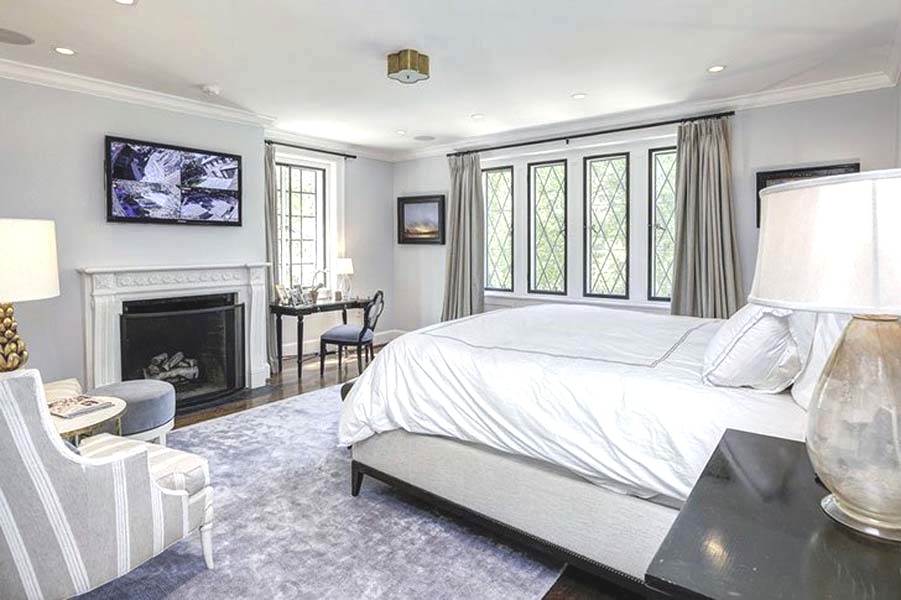 After all, John F. Kennedy said, "s to see the importance of civic action and public service. His historic words, "Ask not what your country can do for you – ask what you can do for your country." Meanwhile, the interior designer for the White House, Michael S. Smith, told Architectural Digest, "They're drawn to elegant, simple things."
ANOTHER ROOM WITH TWO BEDS
Regarding their new residence, the former first lady said, "It's a beautiful brick home, and it's the first regular house, with a door and a doorbell, that I have had in about eight years." It's humbling that this woman can seemingly transition into a somewhat normal life after a long tenure leading the nation. They remained down-to-earth people in many ways.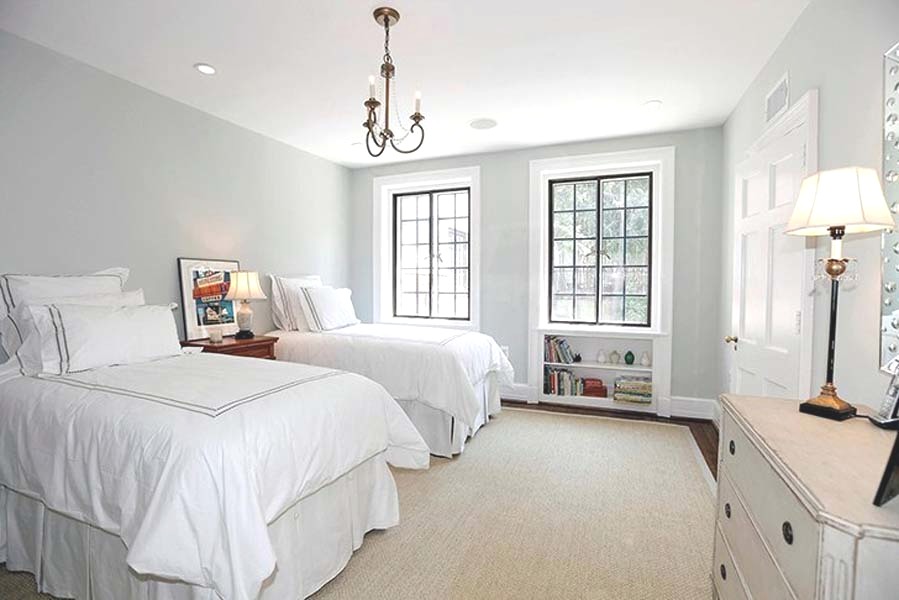 Furthermore, their daughters were clear raised that way as well because they seem like normal young women. This bedroom is perfect for Malia to have sleepovers with friends, and it might have been hard to choose which room the girls wanted in the house. It might have been used by the sisters themselves to bond further.
THE CLOSET NEEDS SPACE
Anyone that remembers MTV 'Cribs' knows that people love seeing celebrity closets. Yes, we are all obsessed with their fashion purchases, and Michelle Obama became a style icon during the eight years her husband was president. She set all kinds of trends as the First Lady but also some cool outfits when she didn't have to be so formal.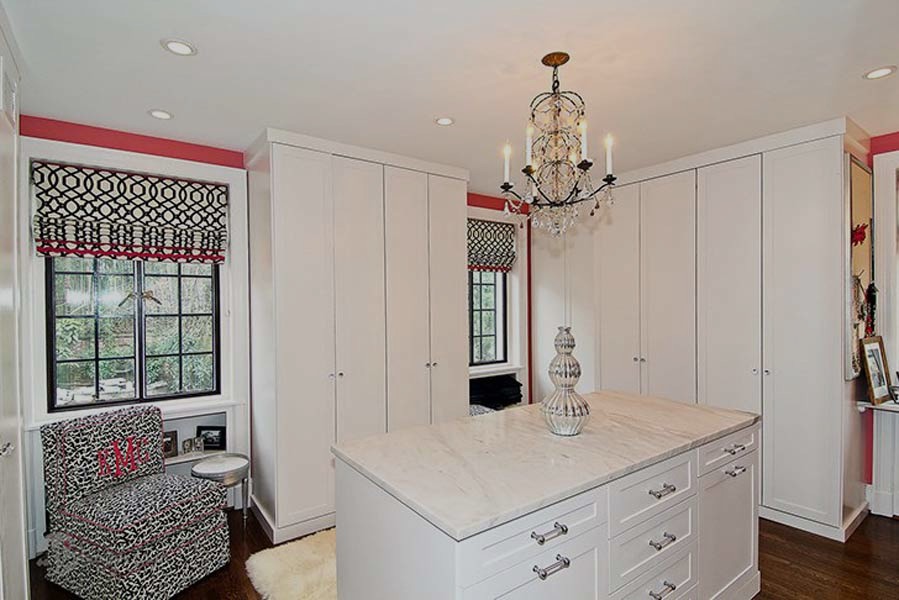 However, in keeping with their elegant simplicity, this room is not ostentatious either. It's more spacious than a closet in an average American home, but it's not insane either. Michelle and the girls can come here to try out clothes and discuss the best outfit for certain situations. They have drawers for their accessories, and everything is pristine.
THE FIRST LADY'S MASTER BATHROOM
Another important room in the house is the bathroom. We all concerned with hygiene and looking our best. Additionally, sometimes, we just a good soak in the bath to relax after a hard day's work. Interestingly, Michelle demanded her own bathroom, and it seems that Barack was surprised by the whole thing.
The first lady told Ellen, "He — no, no — he still talks about this. He got so shortchanged on this whole deal." This is Michelle's space, and if you have space, it makes sense for each of them to have their own. That way, you can avoid fights, and sometimes, it's annoying to put up with someone else's daily routine in the toilet.
BARACK'S BATHROOM
As you can tell, clearly, Michelle took over what was originally the master bathroom, and Barack got stuck with a simpler version. However, it seems that the former president complained about something else. Michelle said Barack was not happy that "He doesn't have enough closet space." However, he cannot protest too much because he let his wife pick this house.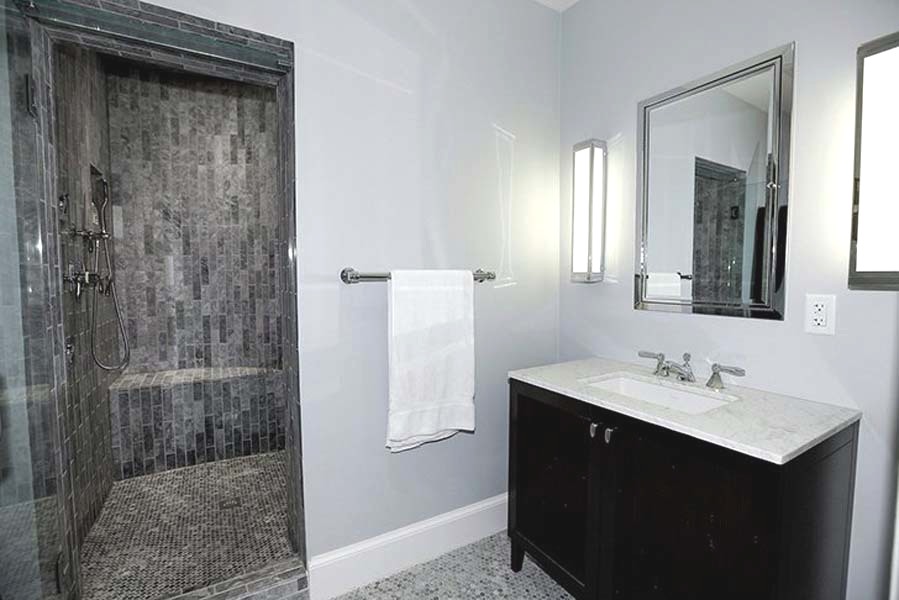 It's also a great house and a very big bathroom considering that average home in America. They can just as easily buy another shelf to put his clothes or remodel a little to make another closet. However, he probably pretends to object to make fun of the women in his family, who need a lot more than a former president of the United States.
THE GREAT DESIGN
Some people are not comfortable with black-décor bathrooms, and it truly seems like this part could actually belong to a hipster nightclub in Manhattan. The wallpaper is a little too out there, but those you like it probably stare at it while using the facilities. It looks like this might be a great guest bathroom, as there is no shower or bath.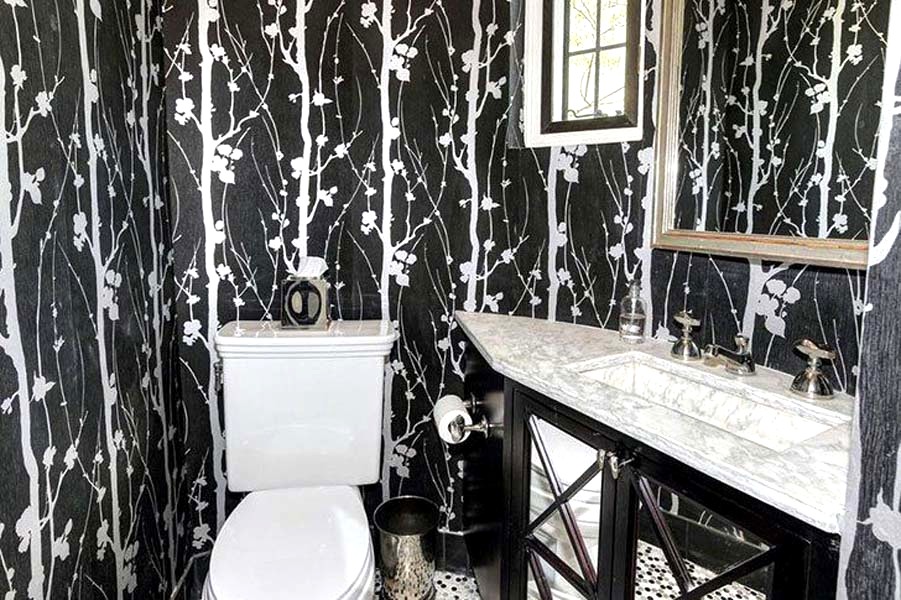 It's also perfect because it uses space efficiently. The sink is gorgeous and small enough to be perfect. You might have to get used to the interior design, but it's still pretty. On another note, here is a quote by Obama that might inspire you today: "Change will not come if we wait for some other person or some other time. We are the ones we've been waiting for. We are the change that we seek."
THE GYM
Many celebrities have a gym in their homes, but it looks like the Obamas only decided to add one machine, and the rest of it is just shelves with books. They might also have important documents there as it could be a gym/office room. Well, that machine probably works well enough, and the whole family is not going to work out together all the time.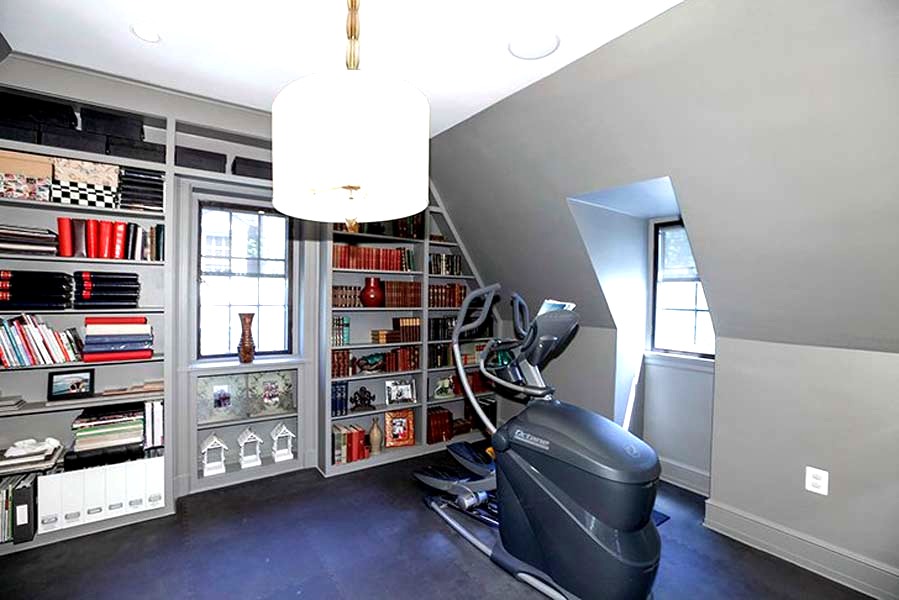 Here is another quote by the former president for anyone that needs more motivation: "We need to reject any politics that targets people because of race or religion. This isn't a matter of political correctness. It's a matter of understanding what makes us strong. The world respects us not just for our arsenal; it respects us for our diversity and our openness and the way we respect every faith."
THE COMFORTABLE DEN
This room might not seem different from the living room or the family room, but it's considered a den. For Americans, a den is "a small, comfortable room in a house where a person can pursue an activity in private", according to the New Oxford Dictionary. On the other hand, the living room is where the family comes together to bond.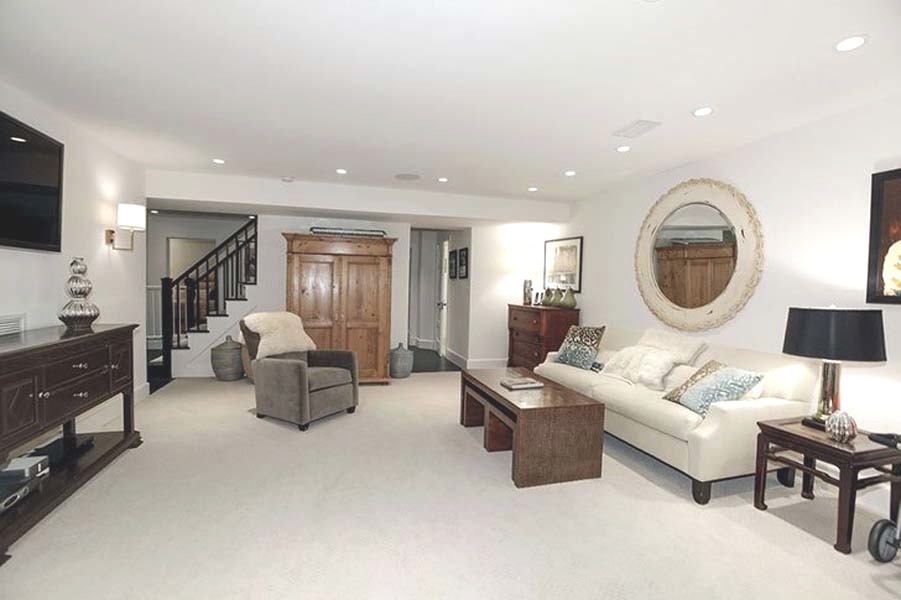 The den is on the ground floor, and there is also a second kitchen, the laundry room, a wet bar, and a media room nearby. It has an even more comfortable reclining chair that's made for relaxing. This not the kind of place to take guests at a home party, unless they are close to the family. Some people might even take a nap here.
THE YARD FOR THEIR DOGS
The Obamas have two dogs, Sunny and Bo. It's clear that they must love their new yard, although the one at the White House was bigger. They got a new place to explore, but they had to get used to a doorbell and neighborhood pets. The dogs didn't get to experience those things at the White House. Luckily, family dogs can adapt easily as long as they have their humans with them.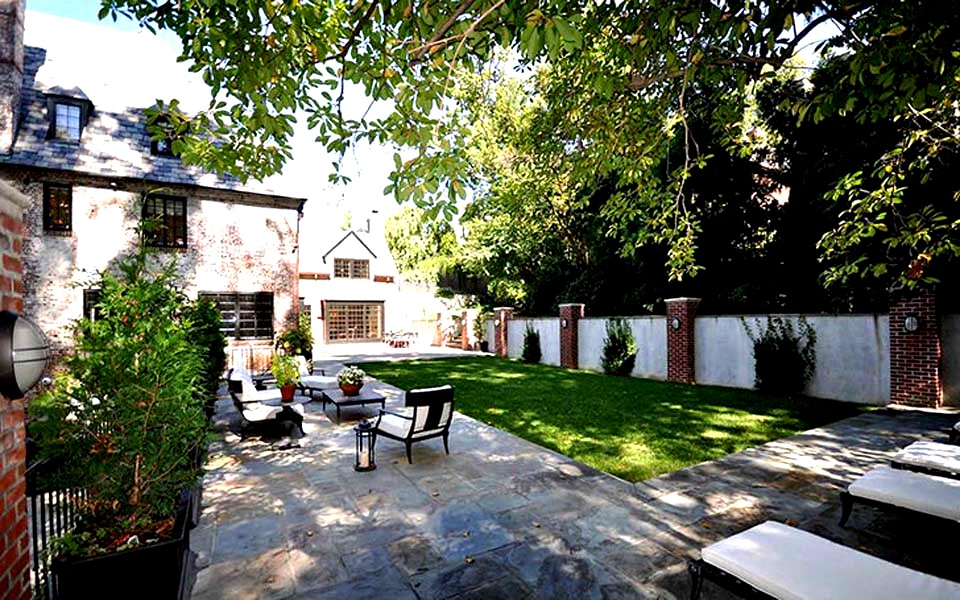 Michelle remembered one experience with Sunny and Bo, "I walked out into my backyard. I sat on the stoop, and there were dogs barking in the distance, and I realized Bo and Sunny had really never heard neighbor dogs. They're like, 'What's that?'" They must have been happy to meet other dogs and enjoy a normal walk down the neighborhood without so much security.
THE COURTYARD TO CATCH SOME SUN
Their amazing courtyard is perfect for having a nice barbecue outside, and it's also gated because former presidents need to keep their privacy. They also have big trees surrounding the area to provide natural shade to while they lounge in the long chairs. They also have a table, which is perfect for eating outdoors. Sometimes, the weather is too nice to stay inside.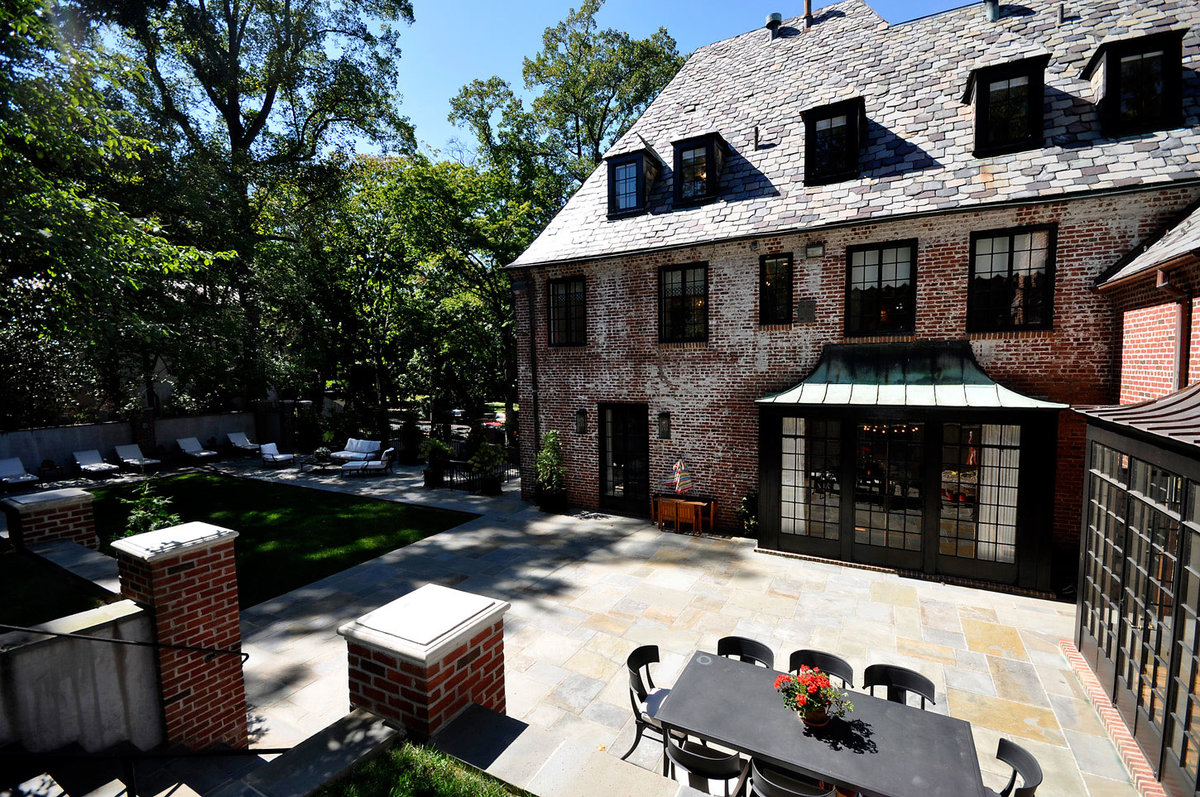 Furthermore, they might enjoy a game of croquet or bocce in that green area. Here is another quote by Obama: "Now, as a nation, we don't promise equal outcomes, but we were founded on the idea everybody should have an equal opportunity to succeed. No matter who you are, what you look like, where you come from, you can make it. That's an essential promise of America. Where you start should not determine where you end up."
THIER SECURITY IS VITAL
Any former president receives a team from the Secret Service, who will guard him and his family for the rest of their lives. It's very important that the Obama family house is protected from any harm. However, it doesn't have to look like a fortress. The reality is that if someone wanted to trespass those walls, they probably could.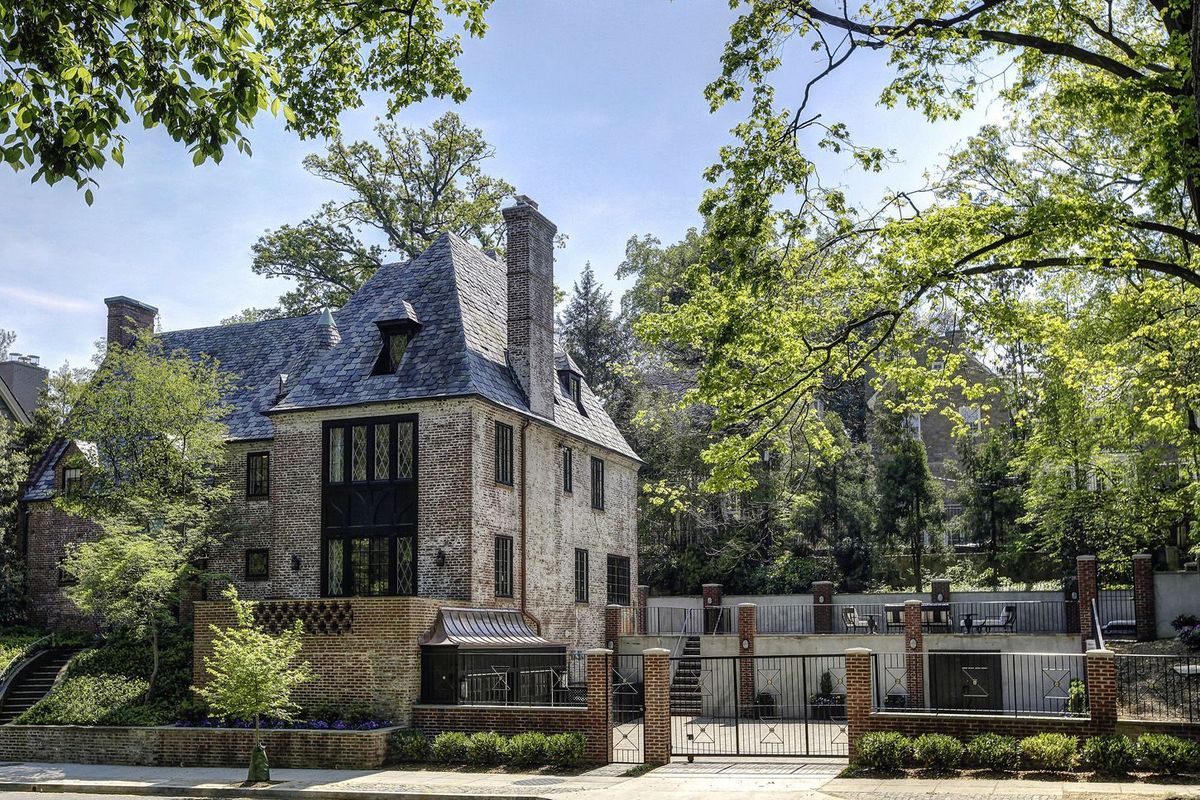 But, the Obama's have guards, and they can call the police. They probably have a state-of-the-art alarm system as well. The house is still very much visible in all its glory, but it's not so open that people will just know what they are doing inside. It still guarantees privacy. Additionally, the courtyard has room for 8 or 10 cars, which works for the Secret Service.
WHY DID THEY CHOOSE KALORAMA?
In Greek, Kalorama means "beautiful view", and this house is proof of that statement. As mentioned before, this is one of the most exclusive neighborhoods in Washington D.C., and that's why so many wealthy people also have homes here. Additionally, there are 28 embassies in Kalorama, as well as the estates of the ambassadors.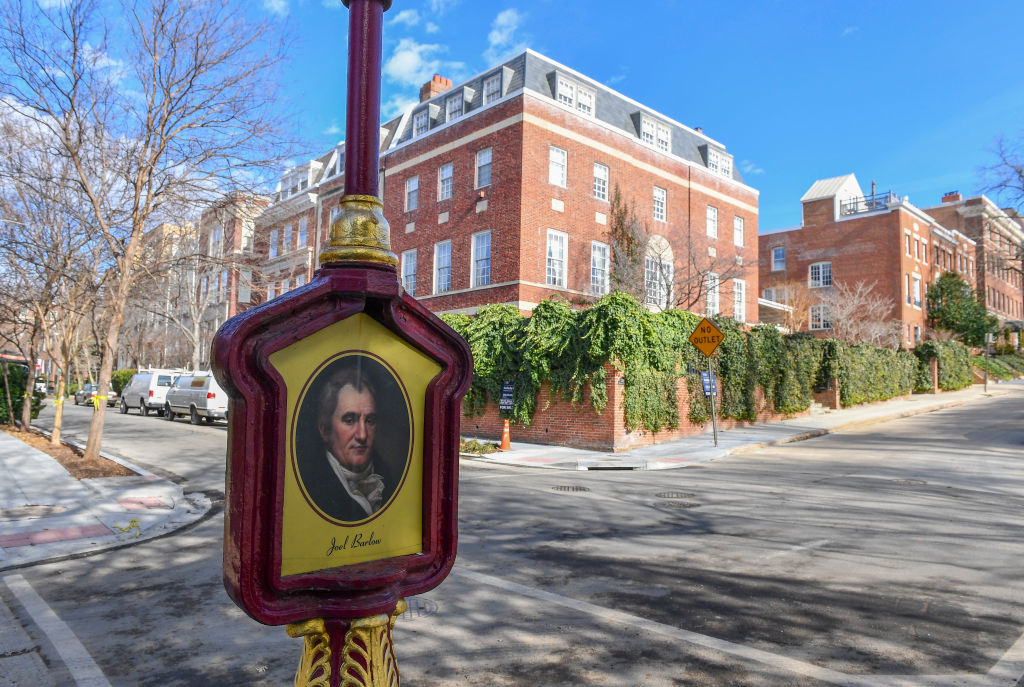 Former presidents have lived here at certain points as well. It's a historic place too, and this image shows the marker of Joel Barlow, who named the neighborhood in the early 1800s. Read another important quote by the former president: "Focusing your life solely on making a buck shows a certain poverty of ambition. It asks too little of yourself. Because it's only when you hitch your wagon to something larger than yourself that you realize your true potential."
PRESIDENT WOODROW WILSON LIVED HERE
Now, we are going to explore the homes in Kalorama where other important politicians in the United States have taken residence. This Georgian Revival house was built in 1915 and designed by Waddy Wood. The 28th President of America, Woodrow Wilson, decided to move his family hear after his tenure at the White House.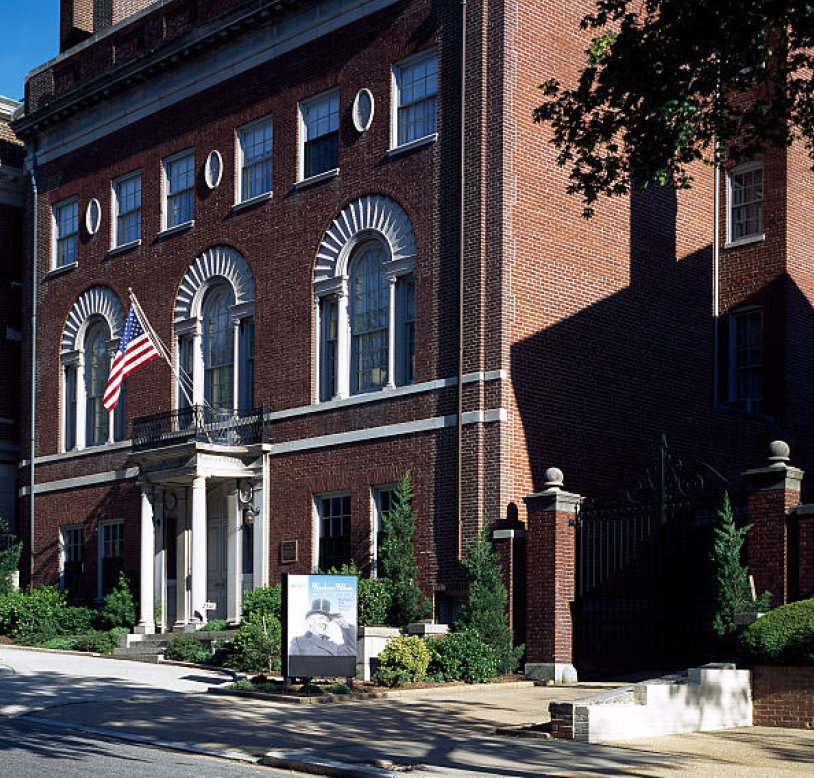 Along with his wife Edith, they got this estate in 1921 and remodeled it. It's specifically located at 2340 S Street NW, very close to Embassy Row. The former president lived for the rest of his life there and passed in one of the bedrooms in 1924. Interestingly, the residence is now a National Historic Landmark and has been since 1964.
THE HOME OF PRESIDENT WILLIAM HOWARD TAFT
This particular house is located on Wyoming Avenue in D.C., and it once belonged to the 27th President of the United States, William Howard Taft. He moved there after becoming the Chief Justice of the Supreme Court in 1921. He held the title after serving as the leader of the nation, which was an unprecedented occurrence.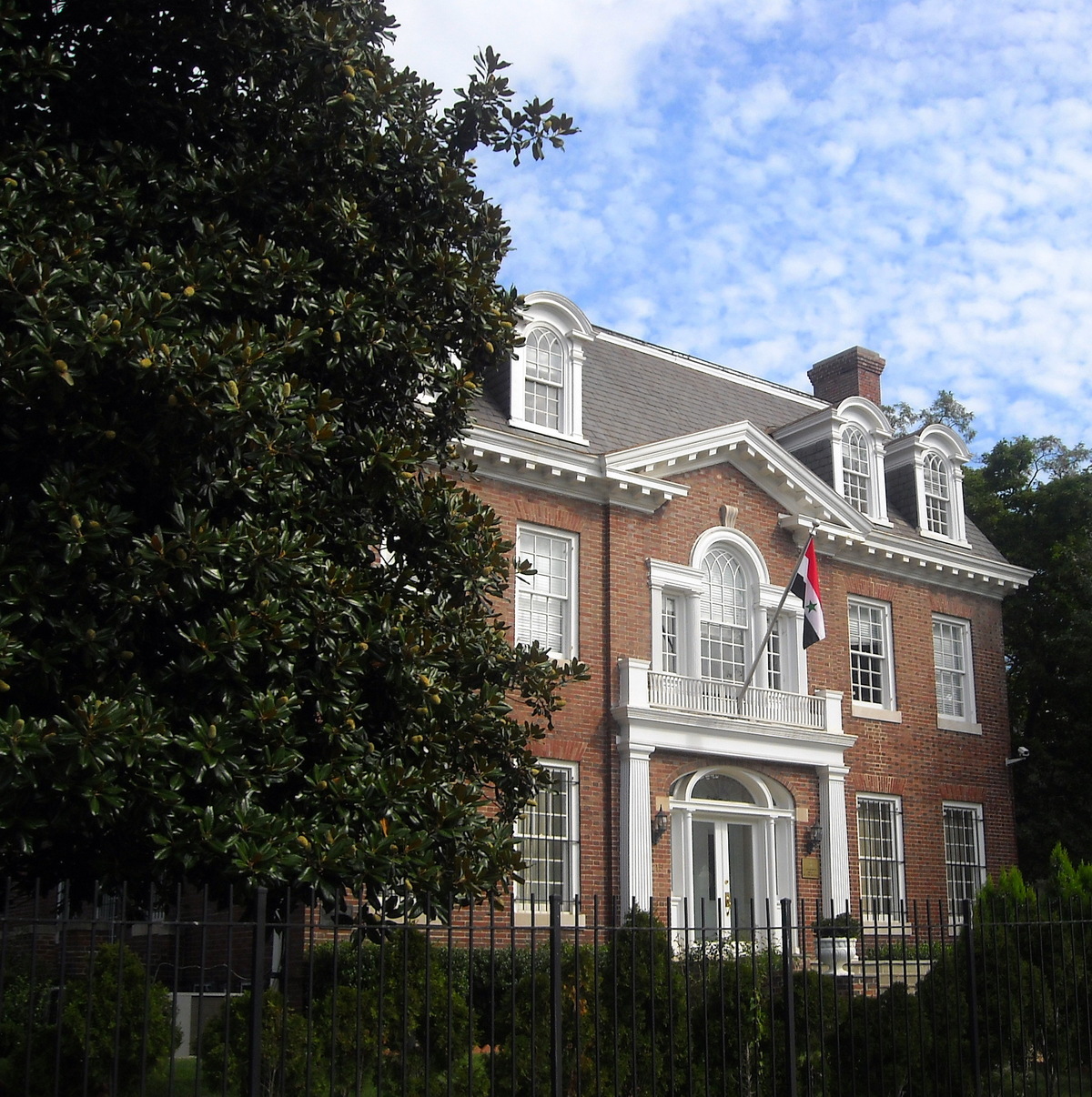 Taft also passed away in this home, and it was later converted into the Embassy of Syria. In 2012, the area witnessed many huge protests against the Syrian government due to their actions during the uprising that would lead to the Syrian Civil War. But, here is a quote by President Taft that will inspire you: "I am in favor of helping the prosperity of all countries because, when we are all prosperous, the trade with each becomes more valuable to the other."
IVANKA TRUMP AND JARED KUSHNER ARE THE NEIGHBORS
Once her father was elected as the 45th President of the United States and moved to the White House, Ivanka Trump and her husband, Jared, decided to move to a home nearby. They naturally chose Kalorama, and their house is just around the corner from the Obamas' new place. However, they didn't buy the house but have spent $15,000 on rent each month.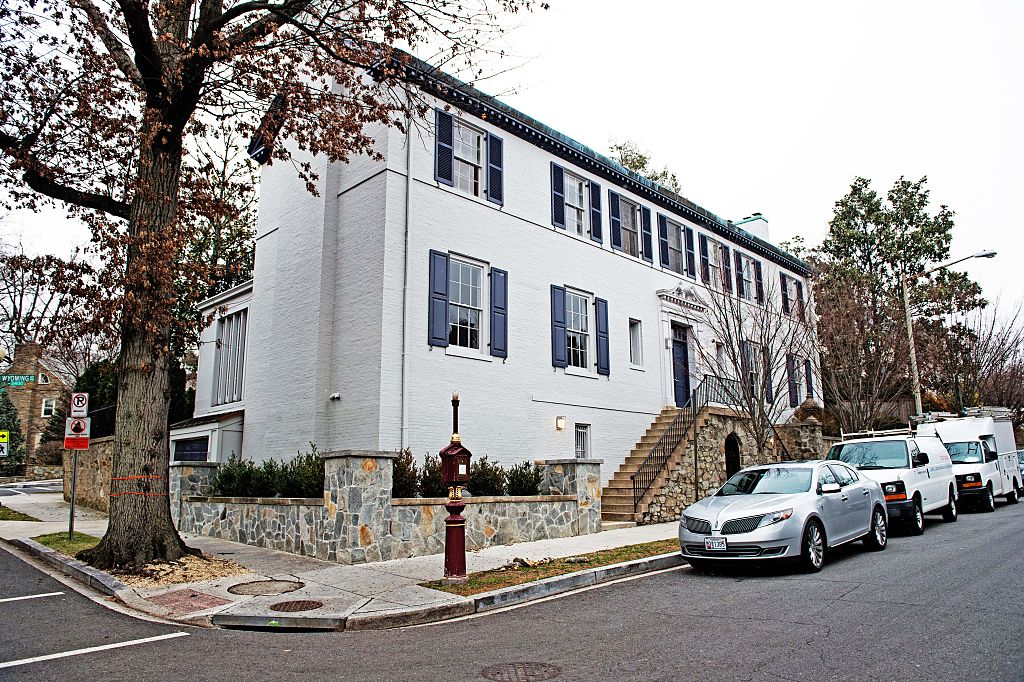 The property has 8,200 square feet, but in 2018, it seemed that they were looking to move somewhere else. They might choose another home in the neighborhood, but they could wait to see what happens in 2020. After all, Trump might not be elected for a second tenure as president, and some Democrats have actually considered impeachment.
JEFF BEZOS OWNS TWO BUILDINGS
Kalorama also had two connected building that belonged to Jeff Bezos, the billionaire owner of Amazon, before his divorce. Bezos and his wife, MacKenzie, bought an estate for $23 million in and started remodeling it. Their home was originally the Textile Museum, and the businessman planned to spend another $12 million on updates.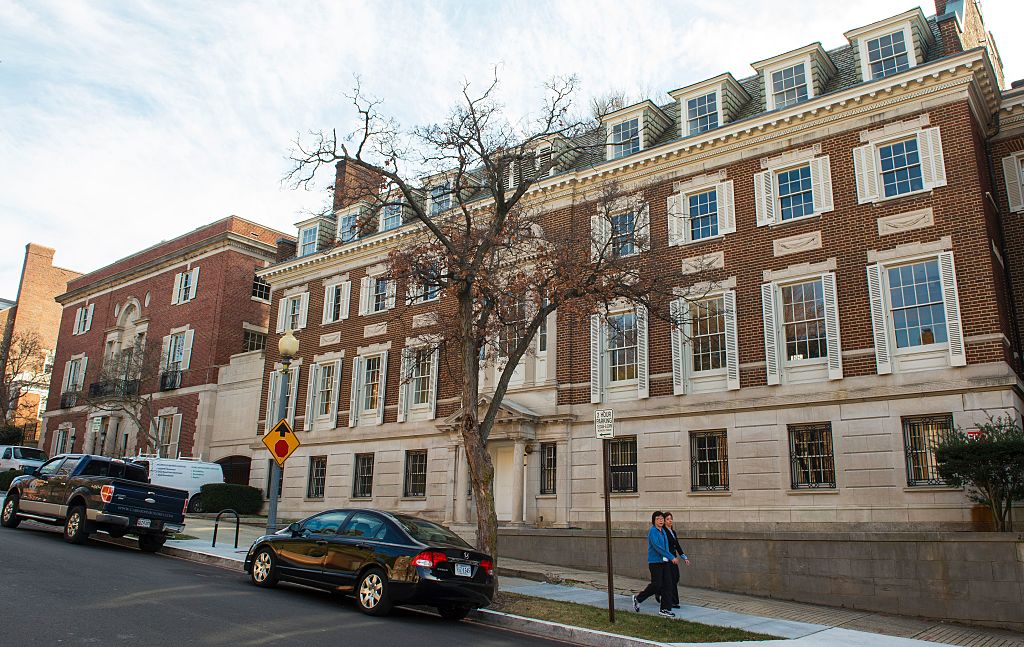 It had 11 bedrooms, 25 bathrooms, 2 elevators, a solarium, as well as a whiskey cellar. Additionally, there were three kitchens, two libraries, several living rooms, five staircases, two gyms, and a ballroom. An interesting quote by Bezos says, "The best customer service is if the customer doesn't need to call you, doesn't need to talk to you. It just works."
TED KENNEDY'S HOME WAS SOLD FOR A LOT IN 2011
Former Senator Ted Kennedy owned a house in Kalorama along with his wife Vicki Reggie. They had bought for $2.8 million in 1998. Vicki decided to sell it in 2011 after Kennedy passed away, and moved to a house pretty close by. Their home was like a small version of the White House, and it consisted of six bedrooms, and seven baths, including two for the master bedroom.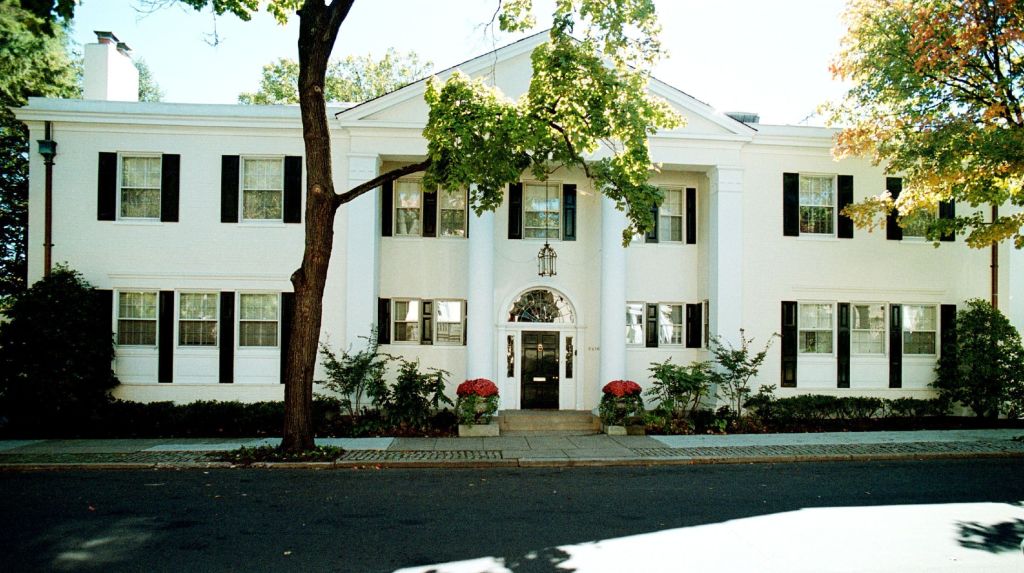 It also had five fireplaces, a wine cellar, a gym, and an indoor pool. Meanwhile, Kennedy was an important part of the Democratic Party. Bernie Sanders once said, "Ted Kennedy will go down in history as one of the giants of the U.S. Senate and one the most accomplished legislators in American history." He also strived to give to those who needed it the most.
REX TILLERSON MOVED HERE IN 2011
Tillerson was a United States Secretary of State, and he moved to Kalorama in 2011. He allegedly paid $5.6 million for his house, which included five bedrooms. It was a 5,500 square-feet Colonial Revival home as well. One of his neighbors once told the Daily Mail about the popularity of the area. Joan Ludlow had lived in Kalorama since 1979, and she said,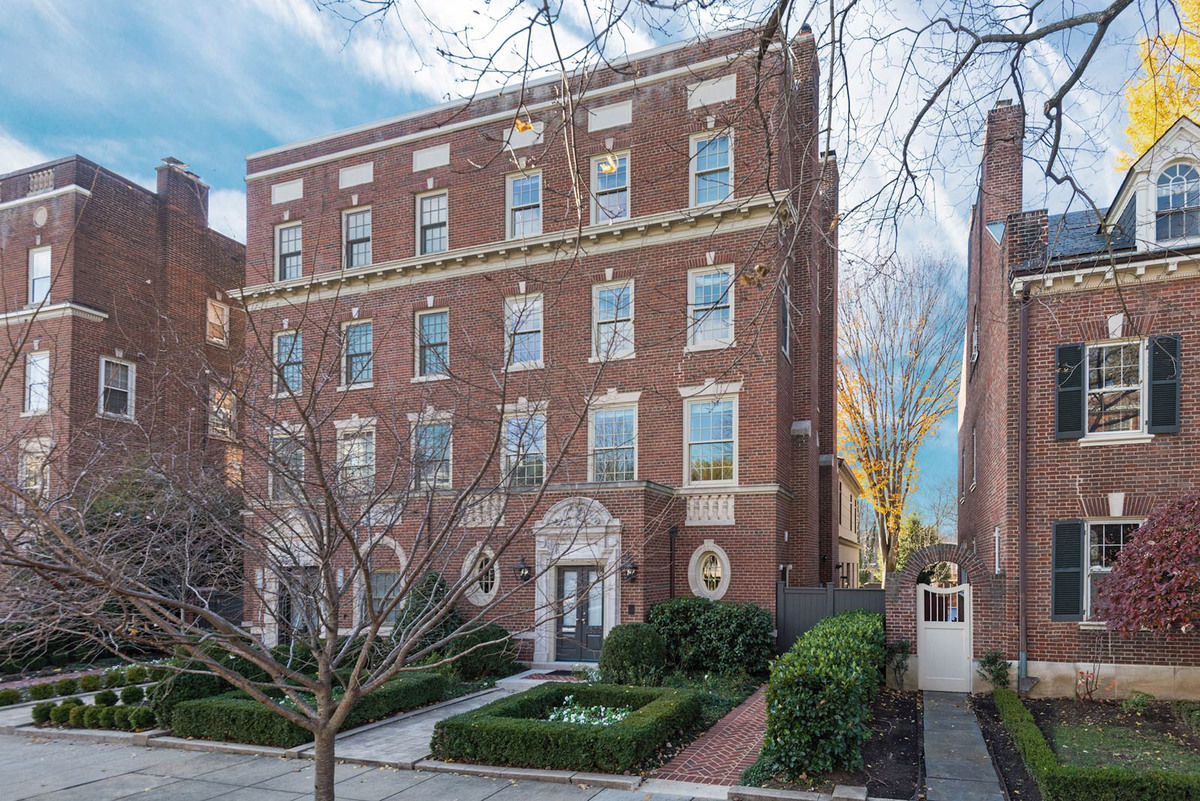 "It's a neighborhood that's hidden away, with people of higher means, and it's very quiet, very pleasant and very attractive." On another note, Tillerson was also a businessman and engineer, who talked about the greenhouse effect. Here is a quote by this man for some inspiration: "Integrity is essential and irreplaceable. It is the most valuable asset for a person, a company, or a society seeking to build and progress."
THE ROOSEVELTS LIVED HERE
Franklin Delano Roosevelt moved to Kalorama even before he was elected president of the United States. At the time, he was an Assistant Secretary of the Navy. He and his wife, Eleanor, moved into a 12-bedroom home at 2131 R St NW. Sadly, there was a huge scandal involving their residence. Roosevelt was discovered having an affair right there with his wife's social secretary.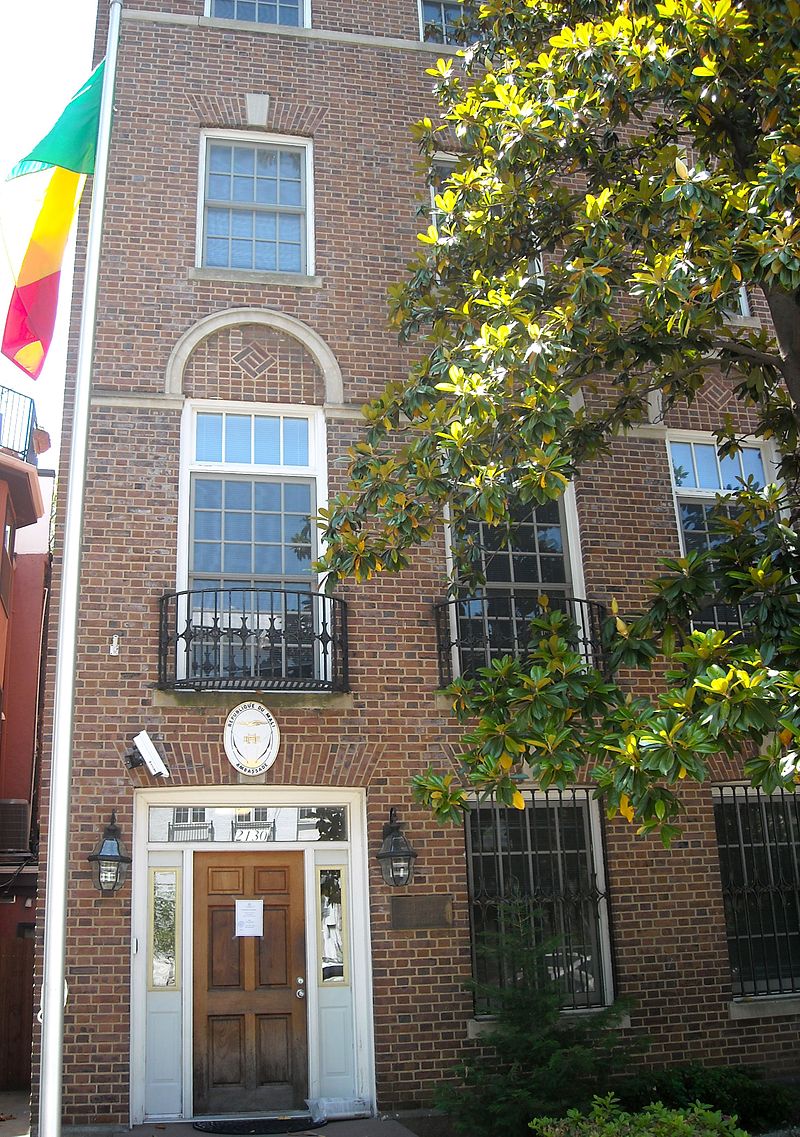 Additionally, during their time in this home, an anarchist bombed the front neighbor, Attorney General A. Mitchell Palmer. Luckily, nothing else has happened, and the Ambassador of Mali is the current tenant of the estate. The former president once said, "Happiness lies in the joy of achievement and the thrill of creative effort."
ABRAHAM LINCOLN'S HOME
Lincoln, one of the best presidents in U.S. history, bought a home in 1844. It was 200 miles south of Chicago and included 12 rooms. They were decorated in a Greek-style. Along with his wife, Mary Todd, Abraham lived there for 17 years before changing to a house in Washington D.C. Their home became a National Historic Landmark in 1887, around two decades after the president was killed.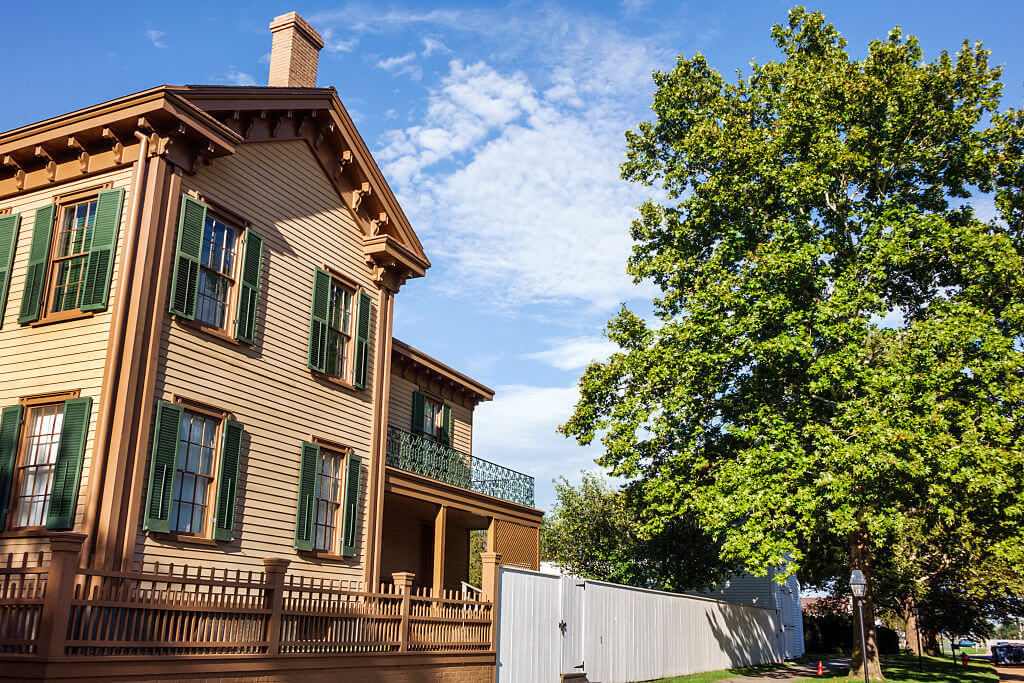 There were many tours led by park rangers, and people could see the kids' rooms, the parlor, the living rooms, the kitchen, and several outbuildings. Thousands of tourist visit the site every year to see this house. Here's a quote by Abraham Lincoln that will make you feel patriotic: "We the people are the rightful masters of both Congress and the courts, not to overthrow the Constitution but to overthrow the men who pervert the Constitution."
TRUMP'S ESTATE IN MAR-A-LAGO
Donald Trump was already rich and famous by the time he was elected as president of the nation. Therefore, he already had many expensive homes all over the country and the world. However, they are not exactly private places. For example, Trump bought a resort in Mar-a-Lago in 1985. He also travels to Palm Beach all the time to visit his home.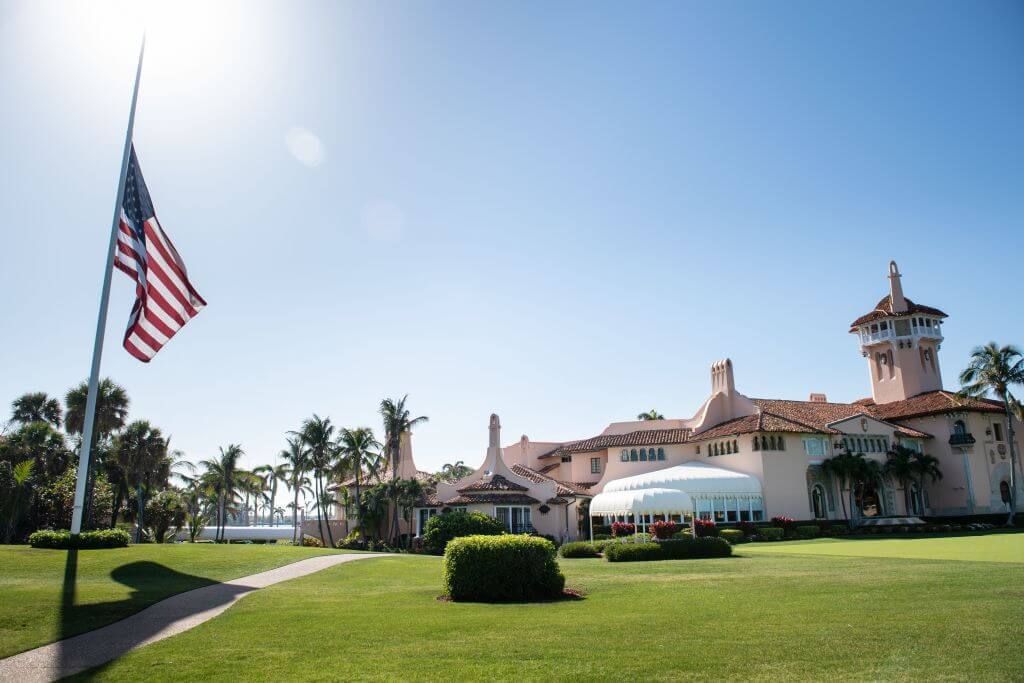 When asked about his favorite estate, Trump called his Palm Beach resident the "Southern White House". It's considered the 20th largest mansion in the country. Despite how many people have spoken against him, Trump has said some inspiring words: "We must speak our minds openly, debate our disagreements honestly, but always pursue solidarity."
GEORGE W. BUSH HAS THE "WESTERN WHITE HOUSE"
If Trump has the "Southern White House", then Bush has the one in the west. He purchased this place in 1999, and it's called Prairie Chapel Ranch. Most of his vacations during his presidency were spent in this 1,583-acre estate, which is in McLennan County, Texas. Many important politicians have been invited to visit the place and enjoy the ranch lifestyle.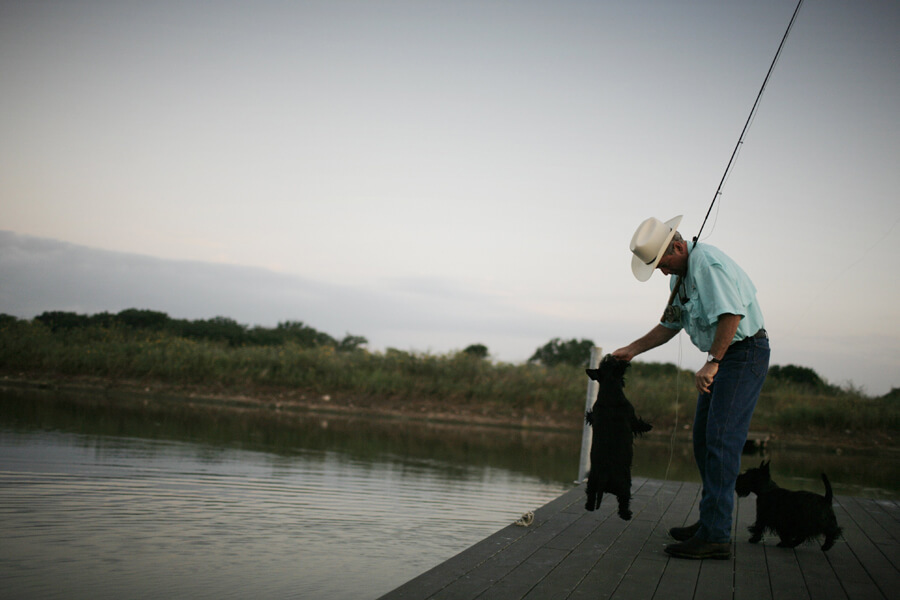 After selling the Texas Rangers for $14.3 million, Bush bought the acreage. The former owners of the place used to raise turkeys and dogs. It's so big that there three miles of frontage and even seven canyons. Additionally, the former president built a lake in the property so that he could go fishing in his spare time.
LYNDON JOHNSON'S HOME WAS A PARK
You might not know it but Lyndon Johnson's house, located 50 miles west of Austin, Texas, was surrounded by a park. It later became known as the Lyndon B. Johnson National Historical Park. The home is right in the middle, but he also had a ranch. Johnson passed away there, but it's said that he only spent around 20 percent of his time in his property.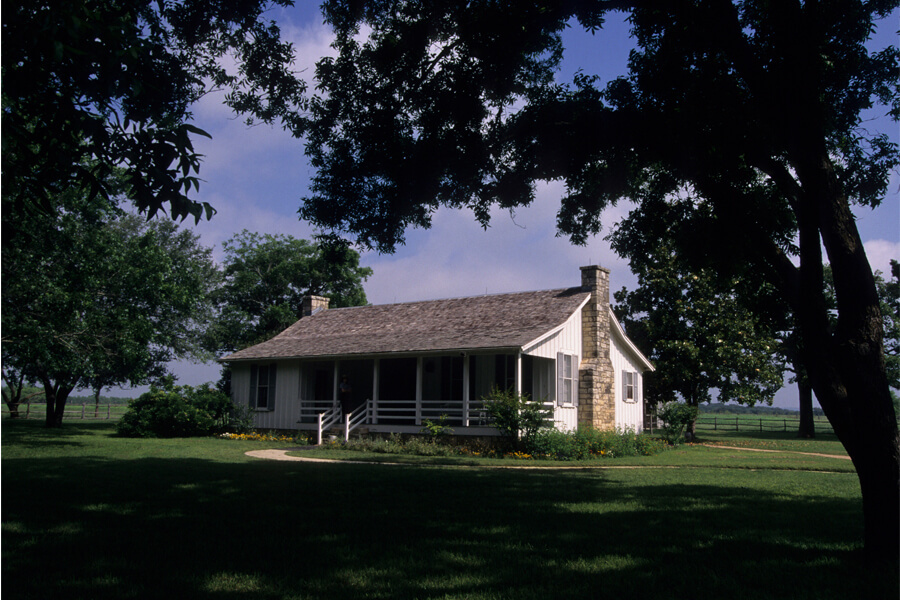 Visitors can only tour the grounds after they acquire a permit, and they will see Johnson's first school, the Texas White House, the family cemetery, and a version of his birth home. Lyndon was the 36th President of the United States, but he took office after the assassination of JFK. He once said, "We must open the doors of opportunity. But we must also equip our people to walk through those doors."
THE KENNEDY ESTATE
Before his death in 1963, John F. Kennedy loved spending most of his vacations at the Kennedy Compound. The whole family would gather to bond and play football, as well as other hobbies. The estate has three houses, but the main one has a sunroom, bedrooms, utility room, four rooms for maids, an attic, a wine cellar, and a movie theater.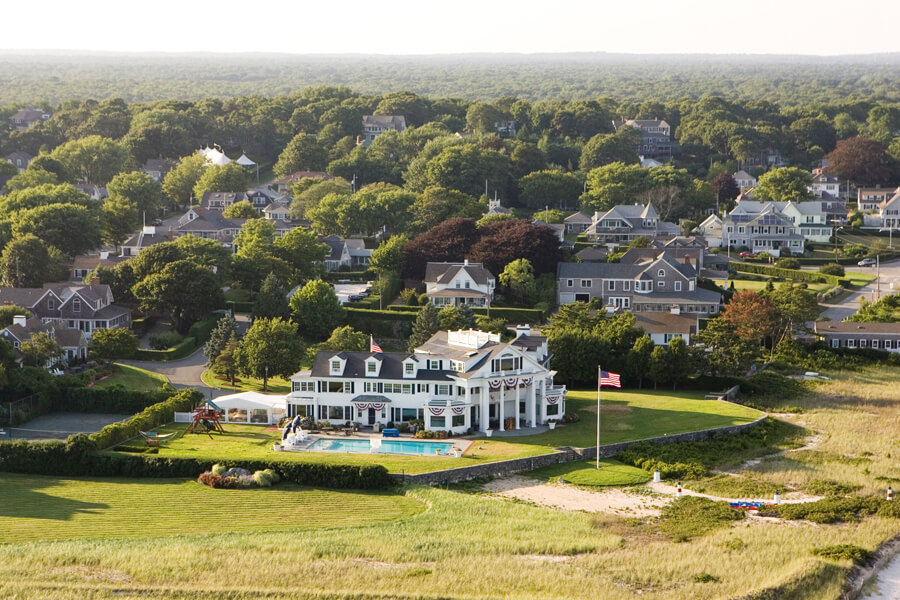 The family purchased it in 1928, and they didn't have to remodel it much. In 2012, the main house was given to the Edward M. Kennedy Institute for the United States Senate. Let us remember some of his words: "Let us not seek the Republican answer or the Democratic answer, but the right answer. Let us not seek to fix the blame for the past. Let us accept our own responsibility for the future."
HARRY TRUMAN HAD THE "LITTLE WHITE HOUSE"
It seems that some presidents actually want to recreate their time on the White House with their personal homes after office. One thing Truman hated about living in Washington D.C. was the cold winters. Therefore, he would to Key West, Florida with his staff until things turned warmer. He lived in that home for 175 days during his presidency.
Therefore, it was nicknamed the 'Little White House'. After he died in 1972, the estate served a vacation spot for other presidents like Jimmy Carter and Bill Clinton. Truman once said, "America was not built on fear. America was built on courage, on imagination and an unbeatable determination to do the job at hand." That's right!
MOUNT VERNON WAS WASHINGTON'S HOME
Before founding father, George Washington, became a president, he had a plantation house in Mount Vernon. He bought that estate in 1761 but stopped the production of tobacco in 1766 to pursue easier crops. Washington was president of the United States for two terms, and it's said that he was at Mount Vernon for 434 days during that time.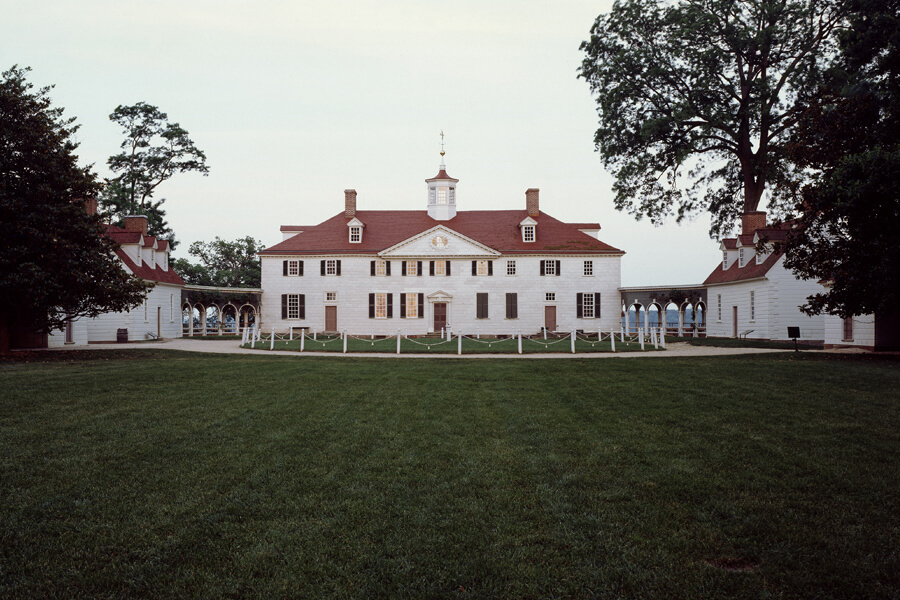 After his passing, his will stated that his slaves had to be freed. He was buried in his home in 1700, and the funeral was also hosted there. In 1801, 318 slaves that belonged to Washington were emancipated. In his immortal words, "The time is near at hand which must determine whether Americans are to be free men or slaves."
RONALD REAGAN LOVED SOUTHERN CALIFORNIA
In 1974, Reagan bought the Rancho del Cielo estate, which was built in 1871. It originally cost $500,000, and it the purchase happened when his second term as Governor of California was ending. While he was president, he used the property as his vacation home, but there some business meeting held there as well.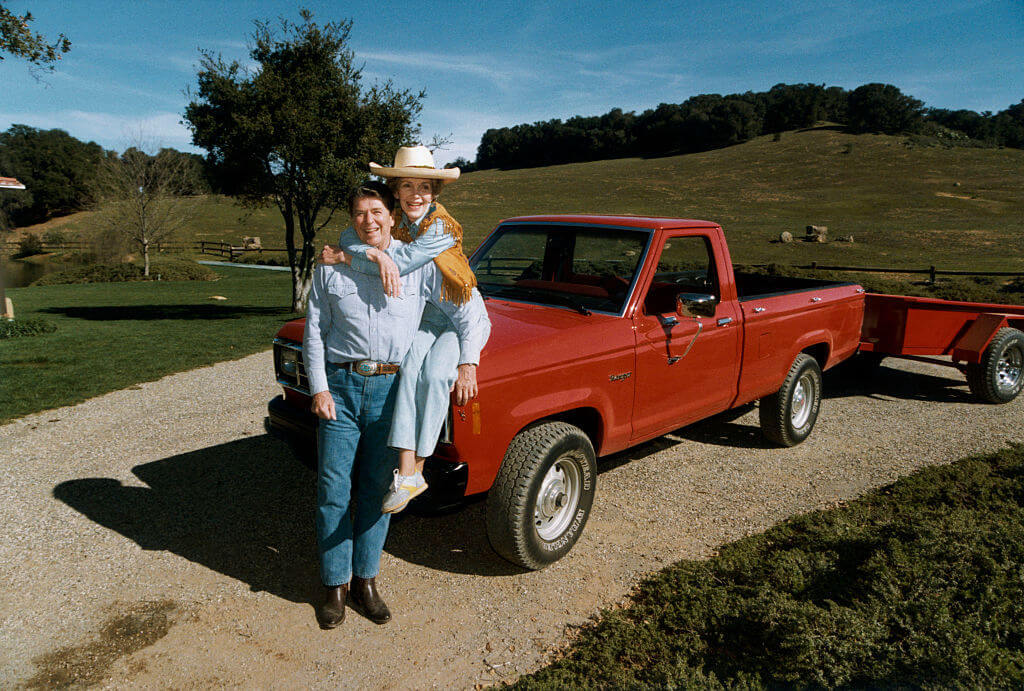 In fact, he signed the Economic Recovery Tax Act there in 1981. He also hosted important people at the ranch like Margaret Thatcher, Mikhail Gorbachev, and Queen Elizabeth II. Sadly, by the end of the 1990s, no one was using that estate, and it was sold to Young America's Foundation. The organization turned into a monument of the former president, and it remains that way today.
RICHARD NIXON'S HOME IN ORANGE COUNTY
In 1969, Nixon purchases his beloved home known as La Casa Pacifica (the peaceful house). He was serving his first term as president. This later became the "Western White House". As soon as the deal went through, the former leader remodeled it a lot. Some of the upgrades were to house the Secret Service.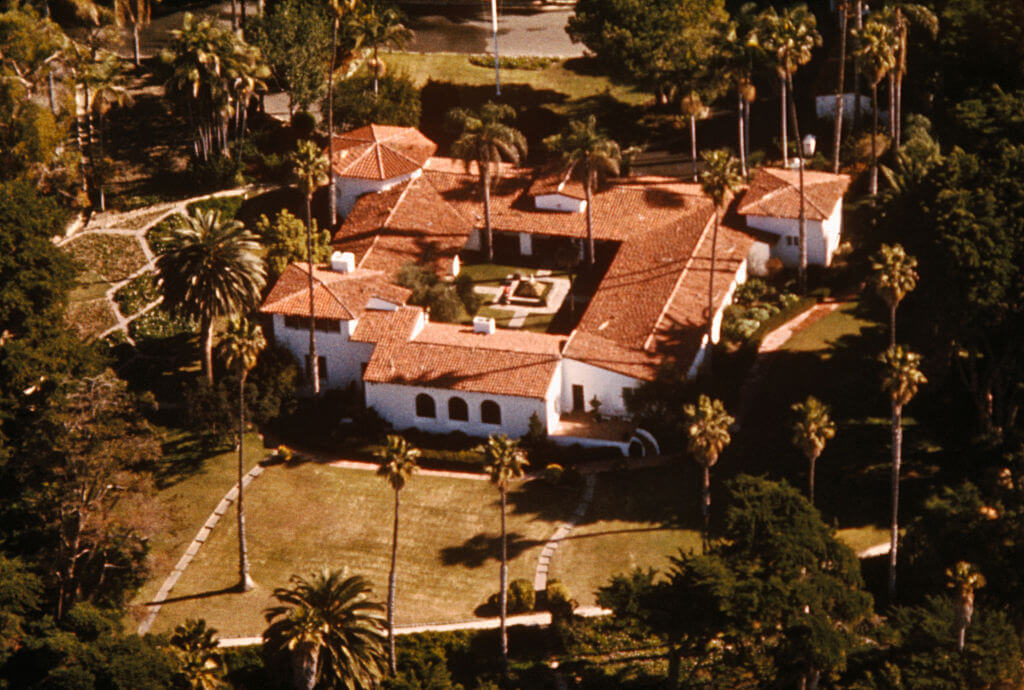 When he quit the presidency, Nixon moved there with his wife and spent most of his time writing memoirs. In 1980, however, the former president decided to move to New Jersey because he was tired of the mansion. Unfortunately, La Casa Pacifica was never turned into a public place. It continues to be a private home to this day.
THOMAS JEFFERSON AND MONTICELLO
At the age of 26, Jefferson started construction at the Monticello estate. He designed everything himself after he received the land from his father. Monticello was originally a tobacco and wheat plantation in the 1700s, and it's located in Virginia. After his passing, the plantation fell to ruins. But in 2017, a restoration effort was launched with a budget of $35 million.