50 Celebrities Who Changed Their Lives With Amazing Transformations
Being in the public eye can be extremely stressful, so celebrities often struggle with their image and go through crazy transformations. From pilates to yoga, to gastric surgery, there are many different ways to lose weight. Celebrities often enlist the help of the best personal trainers they can find, and some of them go through crazy transformations! Here, we have listed the most impressive ones.
Anna Gunn - Pilates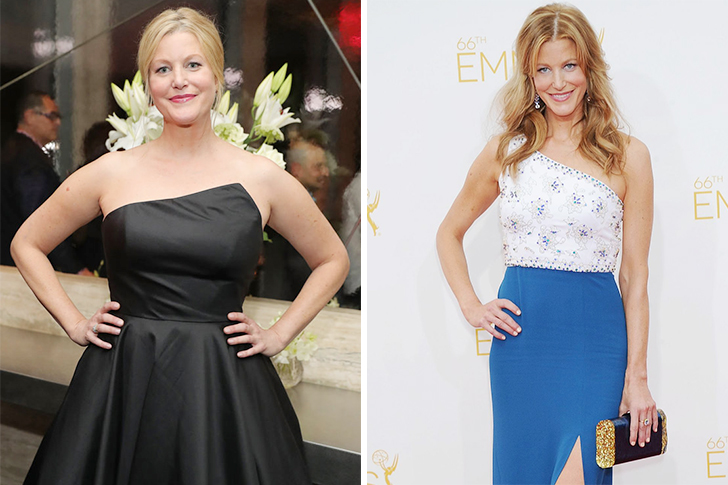 Following her famous role as the wife of teacher-turned-druglord Walter White in the gripping TV show Breaking Bad, Anna Gunn got vicious attacks from angry fans of the show. During the final season of the show, she clearly gained weight, and this led to nasty comments on social media. The actress later explained that she had gained weight due to medication she was taking, and not due to overeating or an unbalanced diet. Gunn is still an actress, and she recently appeared in a movie called Deadwood: The movie. 
Ricky Lake – Atkins Diet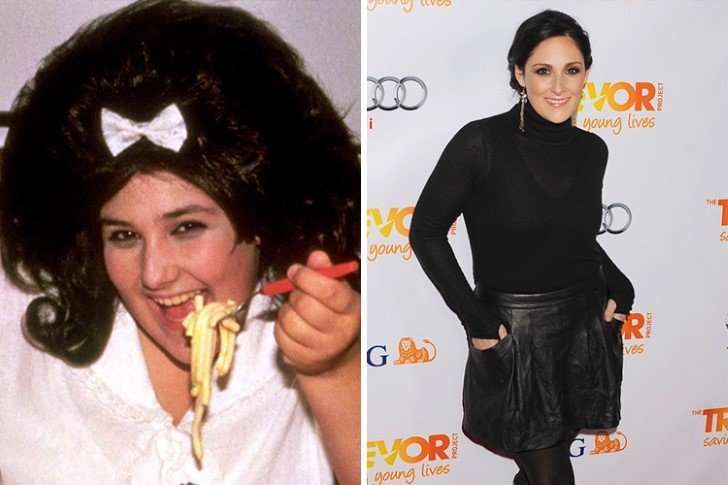 Ricki Late began having trouble with her weight from a young age. As a kid, she was bullied, and this made her eat more in order not to be attractive to men. In 2007, following years of depression due to her weight, Lake starved herself to lose the extra pounds. She managed to get her weight under control, and she then took on a healthy diet and exercised regularly, leading to a full makeover! 
Keely Shaye Smith – Diet & Exercise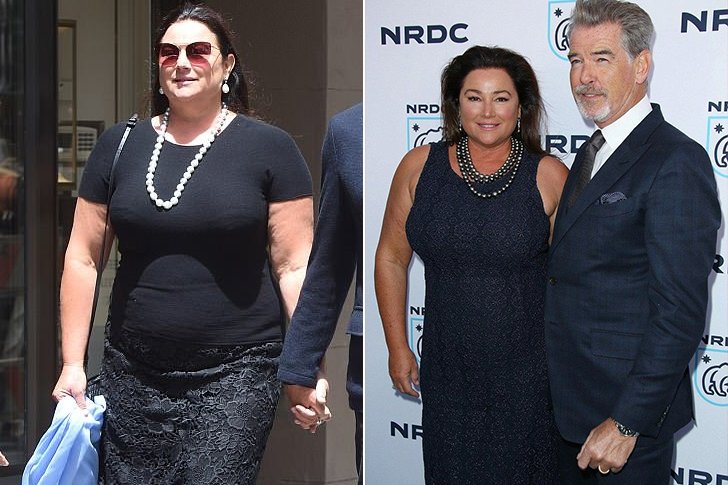 Keely Shaye Smith, better known as Keely Shaye Brosnan (Pierce Brosnan Wife), is a former glamour model and a journalist, author, television host/correspondent. As the years progressed, Smith started gaining more and more weight. However, she hasn't tried to slim down dramatically. Maybe the fact that Pierce stated that he likes his wife's present image has something to do with that! Smith doesn't make that much on-screen appearances anymore, but she is known for producing and directing a documentary back in 2018 called Poisoning Paradise that managed to bag some awards.
Roseanne Barr – Gastric Bypass Surgery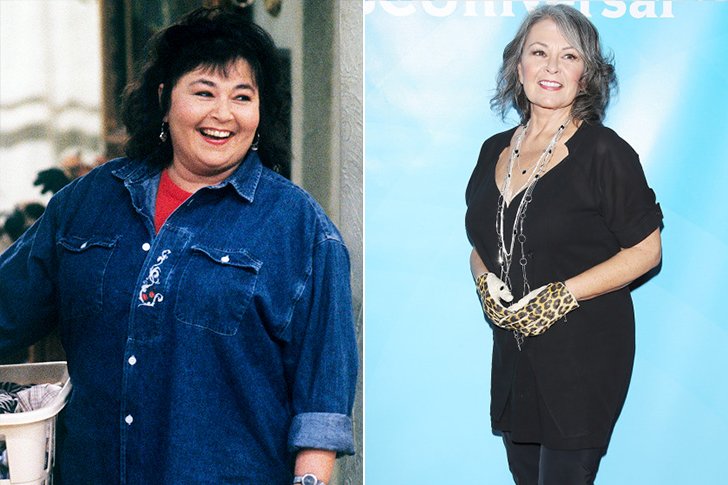 You probably know Roseanne Barr as the lead star of sitcom Roseanne. Today, she is almost recognizable as it looks like she has been cut in half! When she hit 350 lbs, Roseanne decided that enough was enough and that she would begin to lead a healthier lifestyle. She had gastric bypass surgery and took diet pills called Carcinia Cambogia. Also, she went on a diet that included foods rich in nutrients. Although her show got revived in 2018, it got canceled due to a racist tweet she made.
Guy Sebastian – Diet & Exercise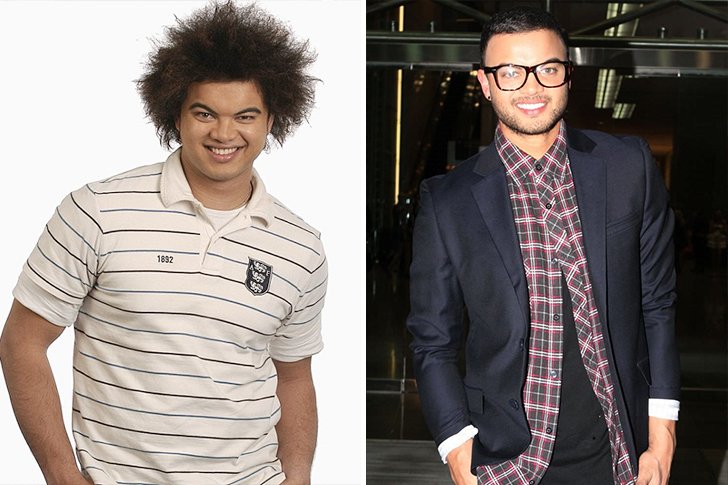 After bagging the Australian Idol title, Sebastian began his weight loss transformation, not because he was obese, but because he wanted to be more fit to complement his perfect voice with a great figure. He found a personal trainer who put him on the ketogenic diet, which decreases carbs and leads to rapid fat burning. Sebastian was even featured on the cover of Australian Men's Health, so we can assume that his transformation was successful! In June 2019, the singer released a song called Choir.
Wendy Williams – Diet & Exercise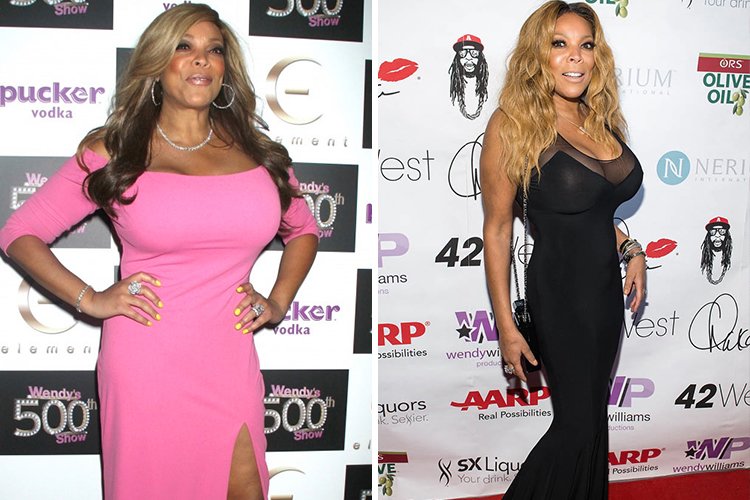 Wendy Williams is famous for having intense arguments with celebrities on her radio show, but she decided to move to TV shows. In every television appearance, Wendy Williams looked slimmer than in the last. She went on a diet and started to go to the gym every day. She lost a total of 50 pounds, and she looks great! She recently claimed that losing weight was the best thing that's ever happened to her because she no longer had to worry about not looking good in certain clothes. Today, Wendy Williams still hosts her TV show.
Amber Riley – Diet & Exercise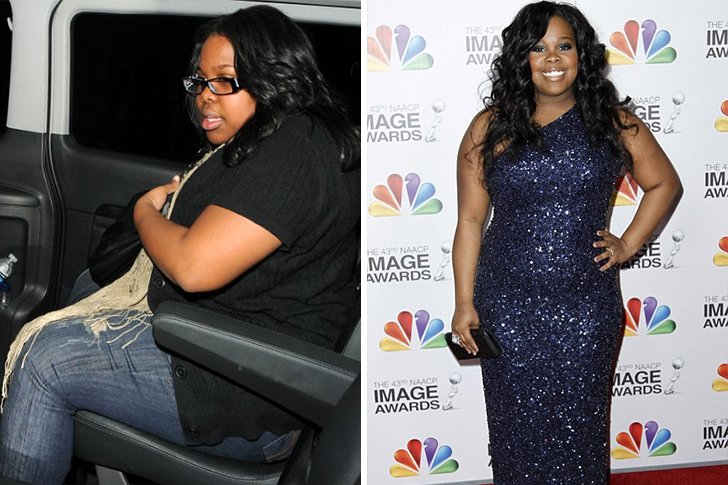 Amber Riley rose to stardom after being cast as a star in the TV show Glee. The young actress has always been confident about how she looks, but in a visit to the doctor, he advised her to follow a healthier diet, and this allowed her to drop dress sizes. She decided not to get a gastric bypass but simply to cut down on junk food and see how it goes. In 2018, Riley starred in Nobody's Fool, and she is set to appear in a movie called Southland.
Tyra Banks – Diet & Exercise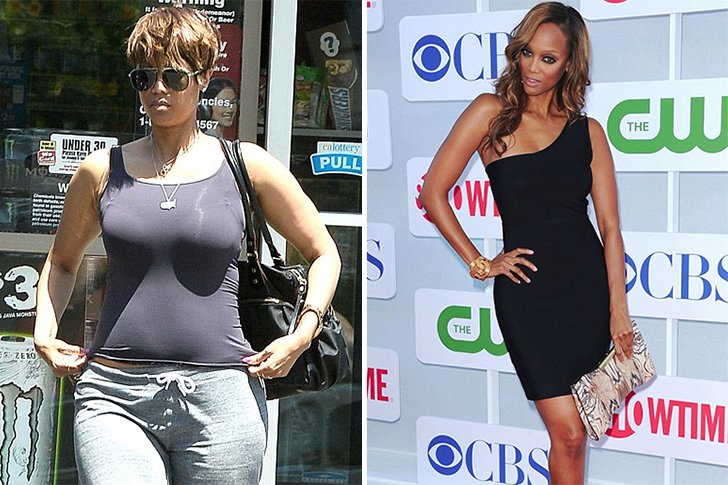 After being criticized for gaining weight, supermodel Tyra Banks decided to make a change. She hired a personal trainer who helped her with an exercise regime,  and she stopped eating junk food. She started to work out every day, and now, she looks as amazing as she did back in the 90s. Banks retired a long time ago, but in 2019, she surprised everyone by appearing on the cover of Sports Illustrated.
Perez Hilton – Diet & Exercise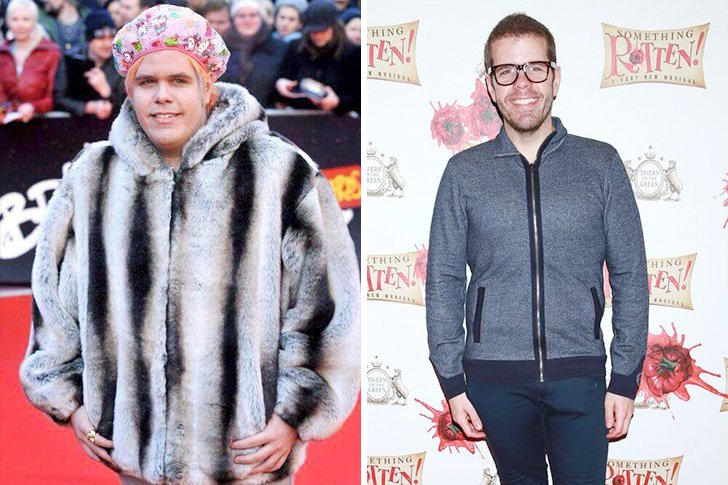 In 2008, famous American blogger Perez Hilton decided that he wanted to get in shape. He did it the old school way, with strict diets and daily exercise. Thanks to the help of a personal trainer and strict diets, he lost over 70 pounds. Hilton became fit and claimed that he never felt better in his life. Today, Perez still blogs, and he does some acting from time to time.
Al Roker – Gastric Bypass Surgery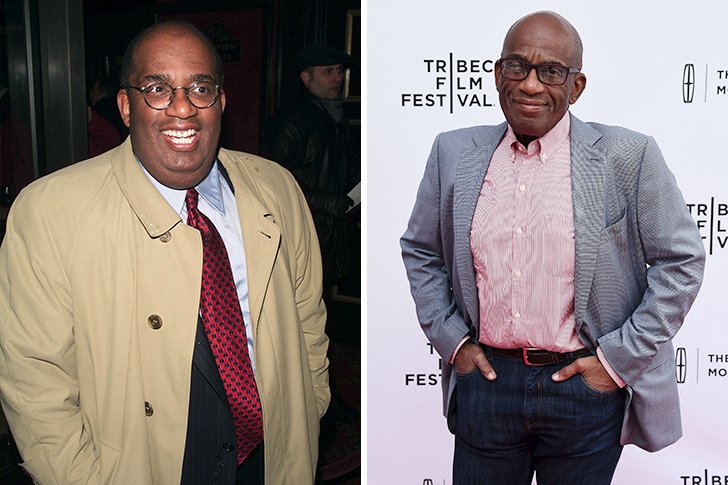 Popular American weatherman Al Roker tried to lose weight by going on all different kinds of diets, but he didn't manage to do so. He weighed 320 pounds, so he decided to undergo a gastric sleeve surgery to lose weight. He lost more than 100 pounds in only eight months, and today, he looks happier than ever. In 2018, Roker made his debut in Broadway as he was cast in the production of Waitress.
Khloe Kardashian – Diet & Exercise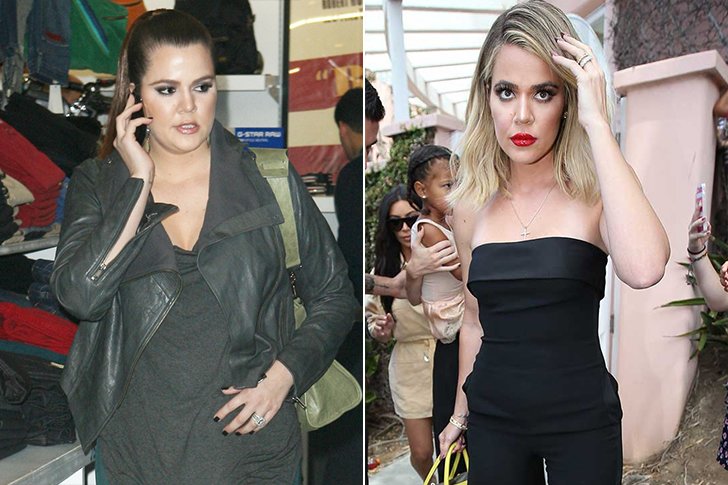 Khloe has great genes thanks to her family as everybody knows the Kardashians look great all the time. However, in 2015, Khloe clearly gained weight, so she decided to go on a diet. Thanks to a new dairy-free diet and exercising, she lost 40 pounds, and the results speak for themselves. Khloe made headlines in 2019 after rumors came out that her baby's father Tristan Thompson cheated on her with Jordyn Words, her sister Kylie's former best friend.
Miranda Lambert – Diet & Exercise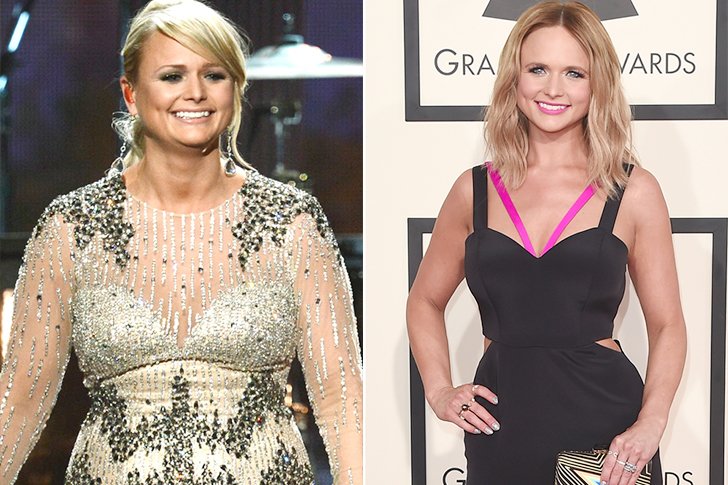 Country Singer Miranda Lambert was overweight her entire life, until recently. Lambert began to lead a healthier lifestyle, and she became a size 6. Losing weight the natural way is admirable, but Miranda admits that there are two things that she couldn't cut out of her diet: Cheetos and vodka. After breaking up with Blake Shelton, she made the first steps towards a healthier lifestyle and sexier body, and in February 2019, she got married to NYPD officer Brendan McLoughlin.
Jonah Hill – Diet & Exercise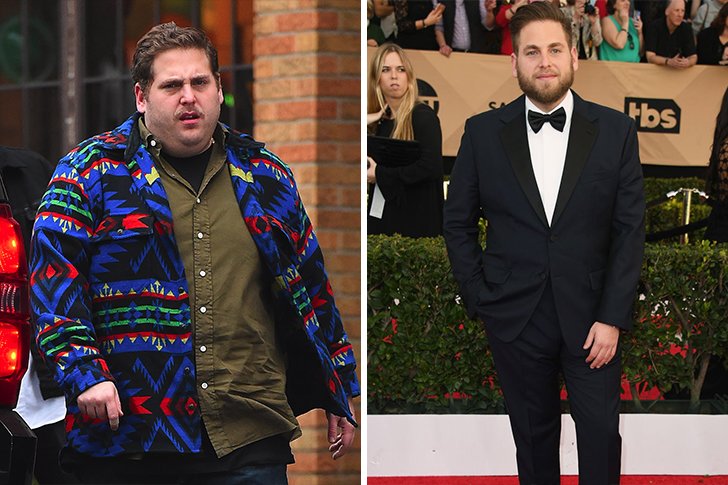 After the movie Moneyball, Johan Will was inspired by Brad Pitt to lose weight. So, he started to work out seriously and follow balanced diets. Since he's a huge fan of beer, he tried to incorporate it into his diet, and he recently started to gain back the weight due to that. Recently, he appeared in The Beach Bum alongside Snoop Dogg and Luke Wilson.
Anthony Anderson – Diet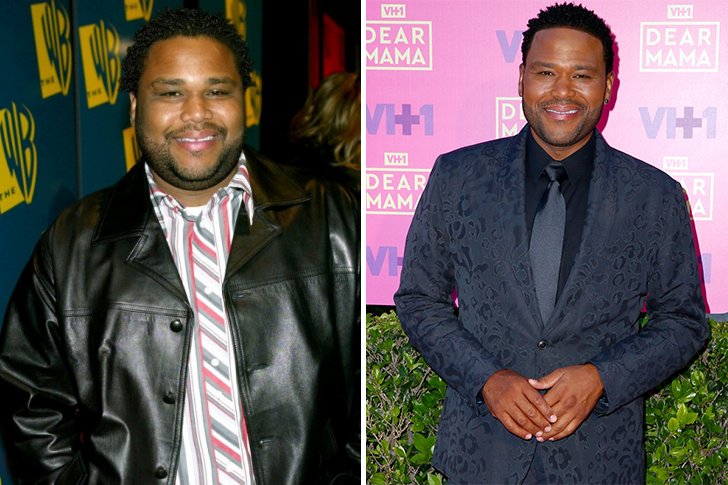 Anthony Anderson used to be a huge fan of junk food, especially Burger King. But after he was diagnosed with Type 2 diabetes, he decided to lead a healthier lifestyle by quitting sugar and following a nutritious diet plan. He exercised in combination with a low carb-diet, allowing him to lose 47 pounds. Today, he looks younger than ever!
Jack Osbourne – Exercise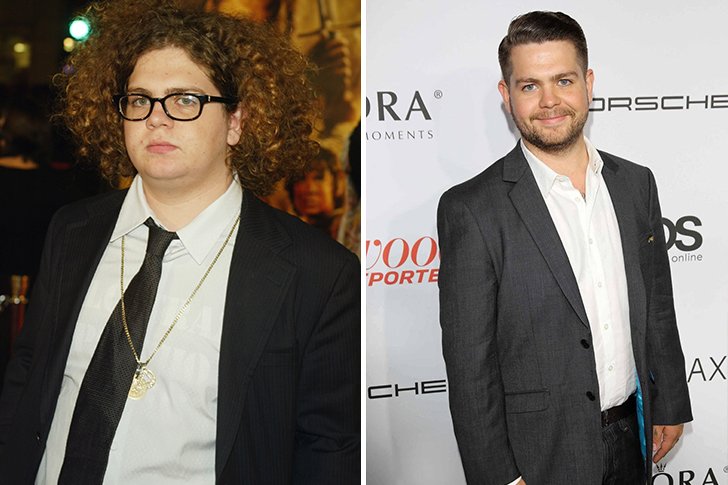 You may be familiar with jack Osbourne thanks to the TV show The Osbournes, but since then, the son of the legendary rockstar has grown a lot. Jack wanted to shed some pounds, and instead of liposuction, he decided to go on a healthier diet and a fitness program. His new lifestyle was shown on his own TV show: Jack Osbourne: Adrenaline Junkie.
Jennifer Ellison – Diet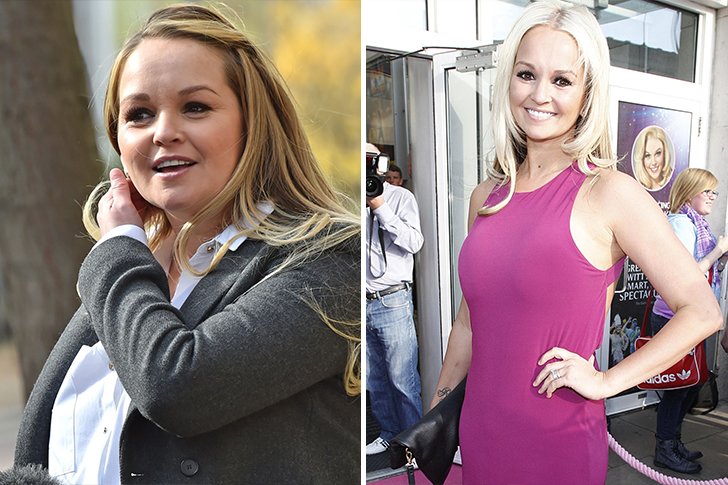 When her modeling career ended, Jennifer Ellison started to gain some weight, and she fought for years to get rid of it. After going through different diets that didn't work, including the Atkins diet, she went on the Cambridge Diet, an extreme plan that does not allow you to consume more than 800 calories a day. As you can see in the photo, this diet was successful, as the former model looks great.
Kelly Rowland – Diet & Exercise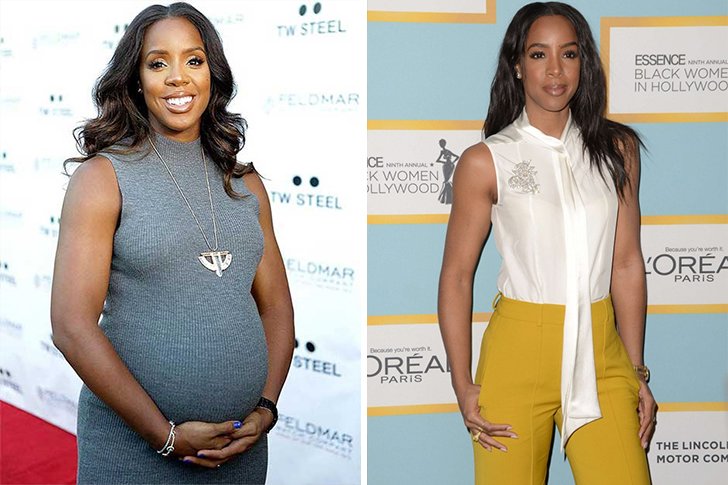 As she got pregnant, Kelly Rowland put on some weight, just like many other women. After giving birth, she started working out with the help of a personal trainer. He put her on the 80/20 diet, which consists of eating 80 percent healthy food and 20 percent of whatever else you want to eat. Kelly lost 70 pounds in 4 months, so the diet seems to have worked wonders!
Rachel Frederickson – Strict Diet & Workout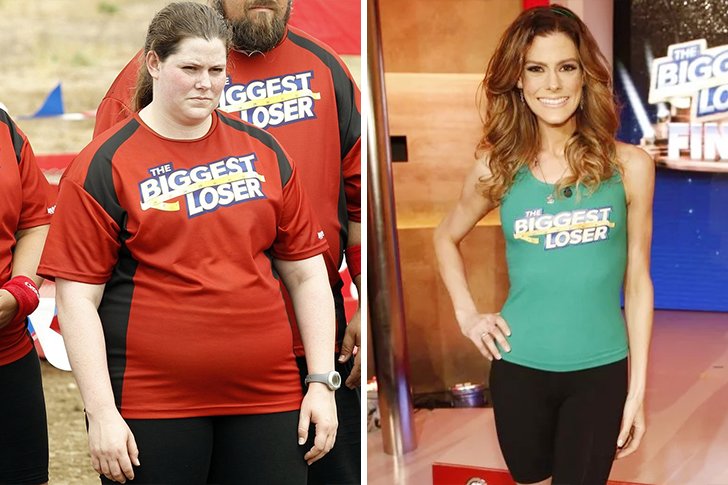 Rachel Fredrickson won the Biggest Loser by losing a total of 155 pounds, which, according to doctors, is unhealthy to lose in such a short amount of time. Of course, she lost it all naturally thanks to grueling diets and strenuous workouts. Today, Rachel is back to enjoying a normal life away from the limelight.
Missy Elliott – Balanced Diet & Exercise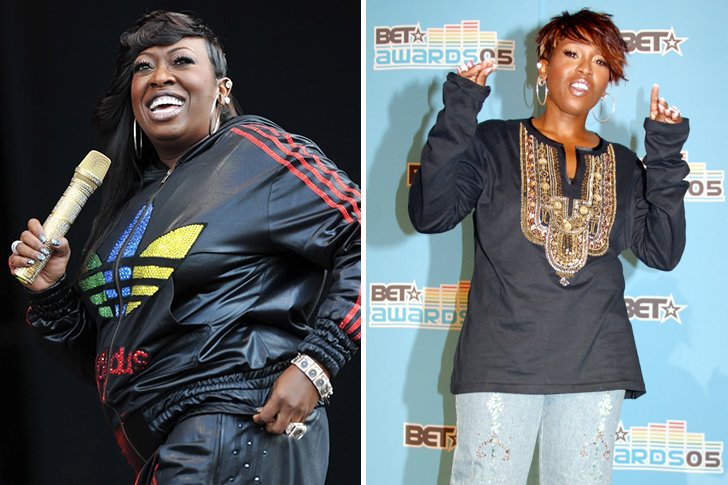 Back when Missy was charting, her weight didn't seem to be a problem. However, a doctor told her that she was at risk of a heart disease, which prompted her to follow a weight loss program and an intense workout routine. Today, she looks like a totally new person, and we applaud her new looks!
Britney Spears - Diet & Exercise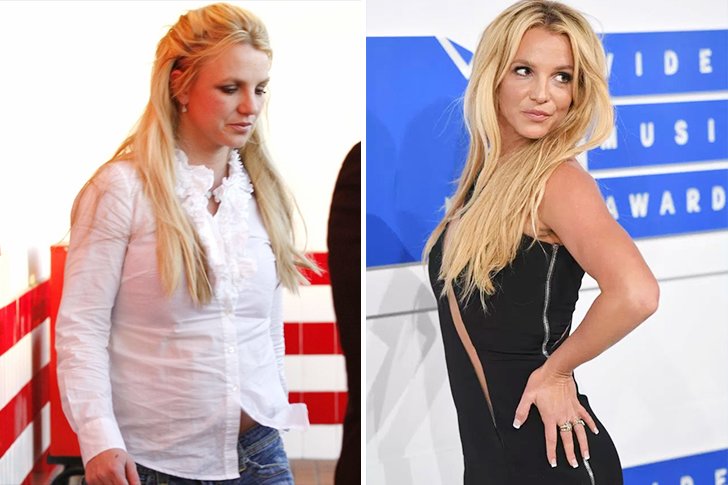 Like any common mortal, the former pop star also had to deal with weight problems. She had a mental breakdown in 2007 and gained a lot of weight, but she quickly decided to go on a diet plan and cardio workout routine. These days, with her flawless figure, she looks like a pop star again!
Tom Arnold – Stopped Eating Junk Food & Exercised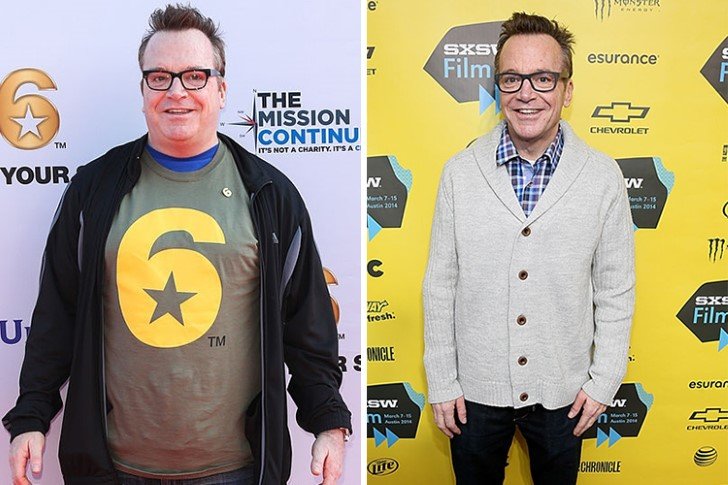 Tom Arnold battled his belly for a long time, but following the birth of his son, he decided to make some changes to his lifestyle. Without any cosmetic procedure or plastic surgery, Arnold got fit as he managed to lose more than 100 pounds. He did so by avoiding junk food, eating a balanced diet, and working out almost every day. His wife supported him along the way with delicious healthy meals!
Chrissy Teigen – Diet & Exercise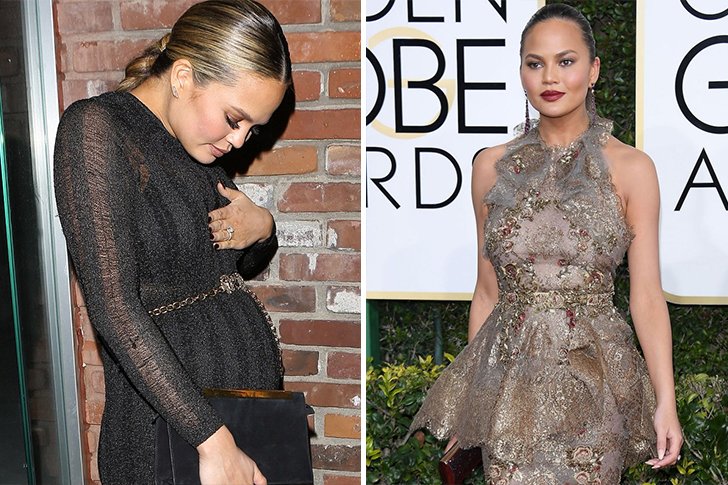 If you believe that top models never have any weight problems, you couldn't be more wrong. After giving birth, Chrissy Teigen had extra baby weight that she wanted to lose. She didn't go on any express diets and instead followed a low-fat diet plan and began yoga and cardio workouts that she strictly followed. As you can see in the photo, the diet seems to have done wonders!
Jason Segel – Diet & Exercise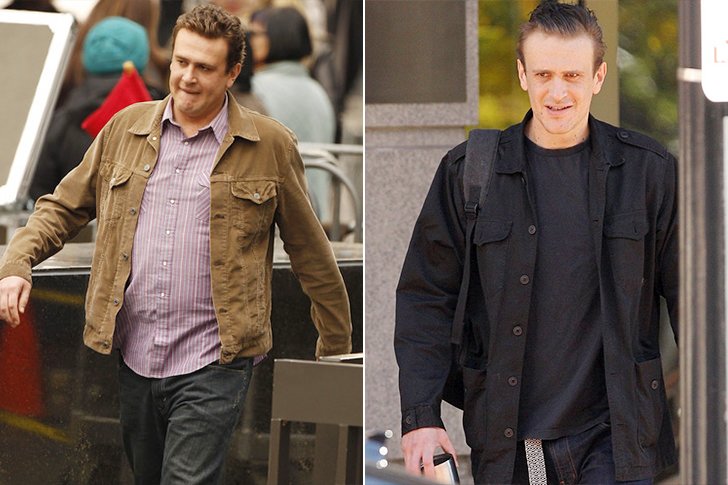 After being cast in the movie The Five-Year engagement, Jason Segel decided to shed some pounds. In an appearance on David Letterman, Segel claimed that he had been eating right and exercising for a whole year. Also, Jason had to give up on midnight pizzas, which was probably the hardest thing to do!
Sherri Shepherd – Diet & Exercise
After being diagnosed with Type 2 diabetes, Sherri Shepherd quickly adopted a weight loss program to avoid health problems due to being overweight. She quit junk food and adopted a healthy diet plan and intensive fitness program. She has already lost 40 pounds, and she claims to feel better than ever!
Penn Jillette – Diet & Exercise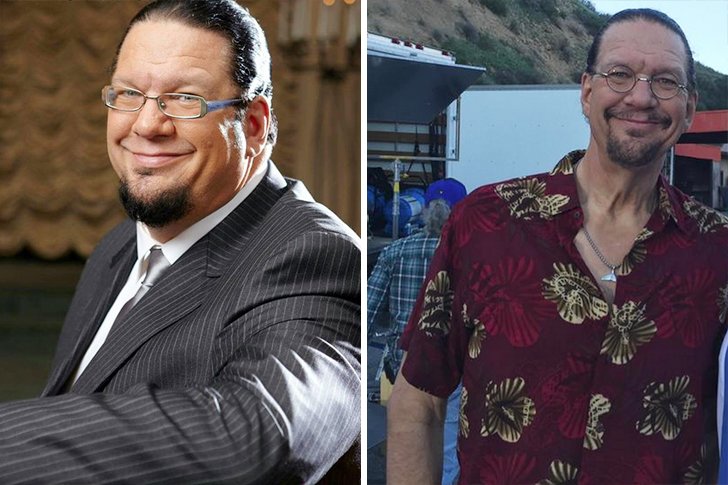 Following a visit to the hospital, the fantastic magician decided to make some significant changes to his life. He went on a diet to lose weight, and once he had shed some pounds, went on the mono-diet, where he only ate potatoes for two weeks! The mono diet did not aim to lose weight, but rather keep it steady.
Pauline Quirke – Focused On Diet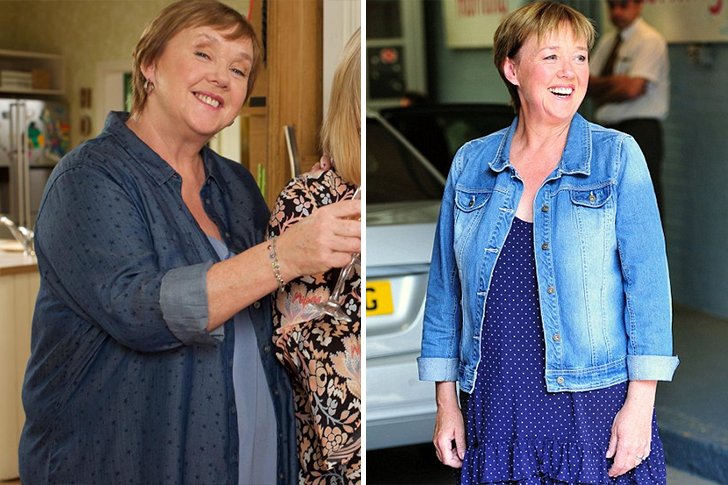 Famous English actress Pauline Quirke has always wanted to lose weight, but most of the diets she tried didn't work. Instead of going through a gastric sleeve surgery, she went on a strict diet and on an appropriate work out plan for her age, going from a size 28 to a size 12. What a transformation!
Renée Zellweger – Ate Only Healthy Meals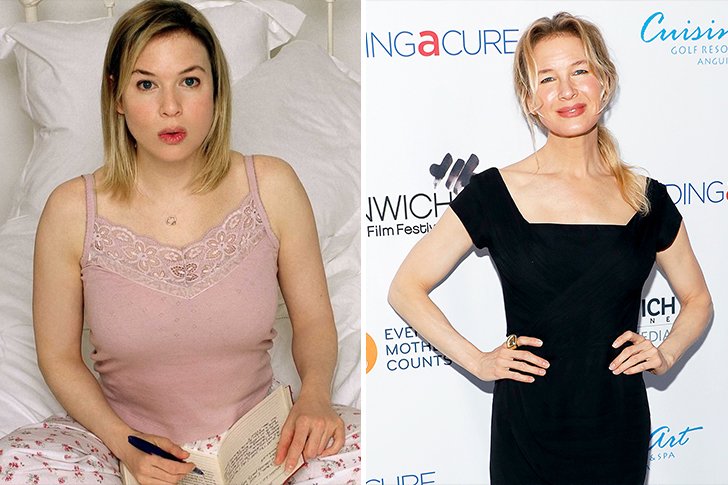 While everybody is trying to lose weight, actress Renée Zellweger had to gain some pounds to star in the iconic Bridget Jones Diary. After filming for the movie was done, she enlisted the help of a nutritionist who put her on an express diet, and she started to work out to go back to her usual slim figure. 
Kate Winslet – Diet & Exercise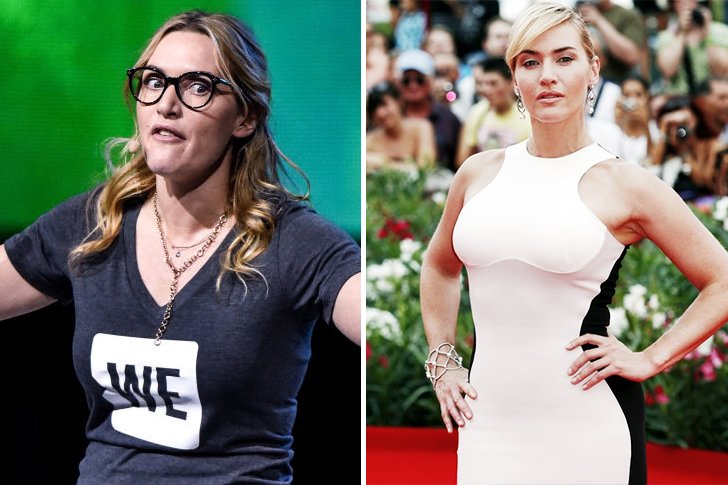 Kate Winslet, one of the most talented actresses in Hollywood, went through difficult times as she tried to lose her baby weight after giving birth. She went through a bunch of different diets to try to lose it, and finally, she went on an intense workout routine to reach her body goal. Today, she looks flawless!
Robbie Williams – Diet & Yoga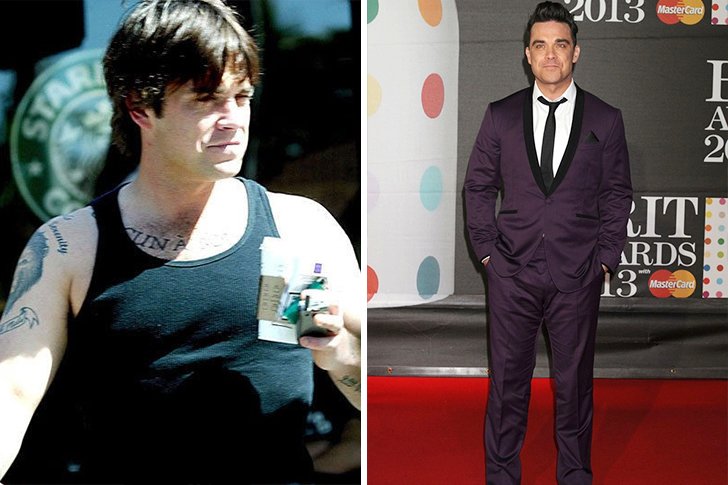 When he was in the pop band Take That, Robbie Williams developed body-image issues which led him to go on a 25-year diet! He works out regularly and always watches what he eats, but he does occasionally eat some chips or a cake. Just look at the difference - Robbie is unrecognizable from his days in the 90s!
Sara Rue – Consistent Workouts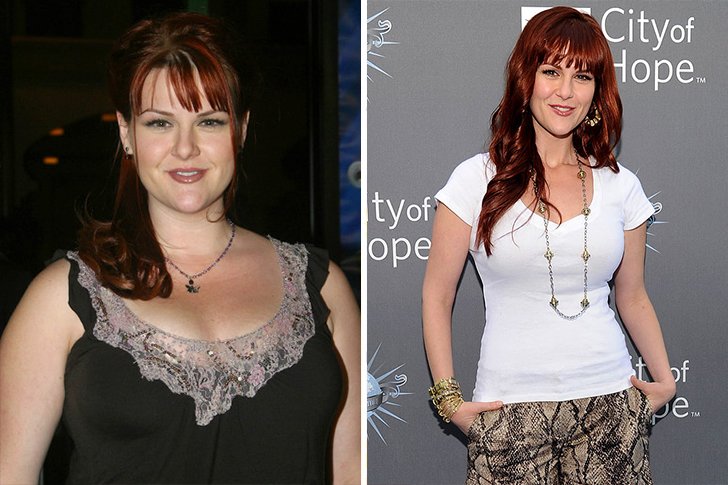 Beautiful Sara Rue claims that she's always had weight problems, but when she tied the knot, she decided to change her lifestyle. According to Rue, "100 percent—you can control what you put in your body" She followed a meal plan called Jenny Craig, and she absolutely loved it.  "They send you the meals, you add in your veggies, your fruit and you're done."
Timothy Spall – Strict Workout Regimen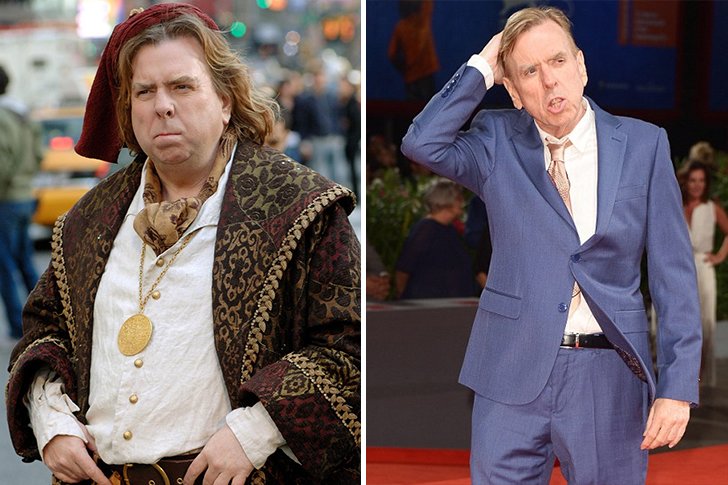 Actor Timothy Spall rose to fame after his roles in Alice Through The Looking Glass and the Harry Potter movies. At the Venice Film Festival, he looked much slimmer than usual, and many people worried about his health. However, he reassured the public and told them that this weight loss was due to a new diet he was on to avoid heart diseases in the future.
Sam Smith – Hired A Nutritional Therapist & Personal Trainer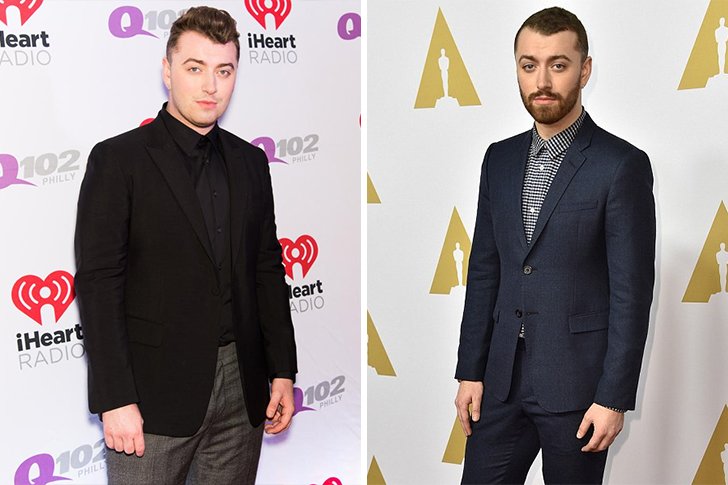 When you become famous from one day to the next, there is a lot of pressure that comes along with it. Smith went through exactly that, and he quickly went on a diet to look better for the paparazzi. He reportedly stuck to the instructions on nutritional therapist Amelia Freer's book, which focuses on what you can eat rather than what you cannot. Regardless of the diet, Sam Smith looks much better!
James Corden – Hired A Nutritional Therapist & Personal Trainer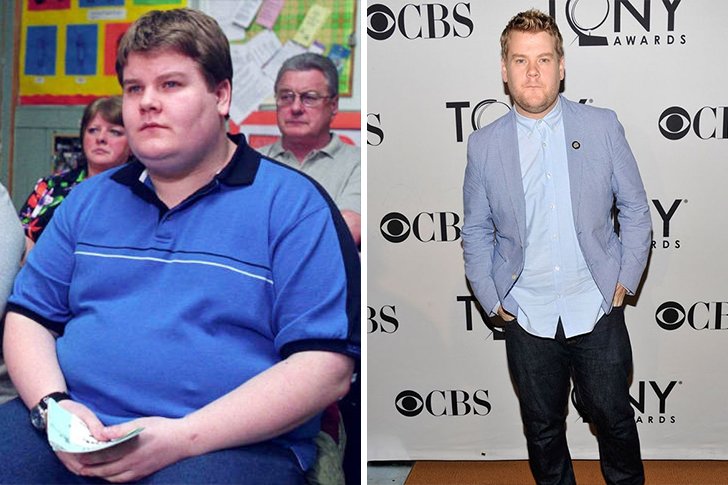 James Corden may have mastered the whole celebrity thing, but he had trouble mastering his own body. The English show host was 315 pounds before he decided to do something about it and go on a diet. He quit sugar and bread, and a personal trainer helped him lead a healthier lifestyle. All in all, he lost 85 pounds. Look at the difference!
Kelly Osbourne – Diet & Exercise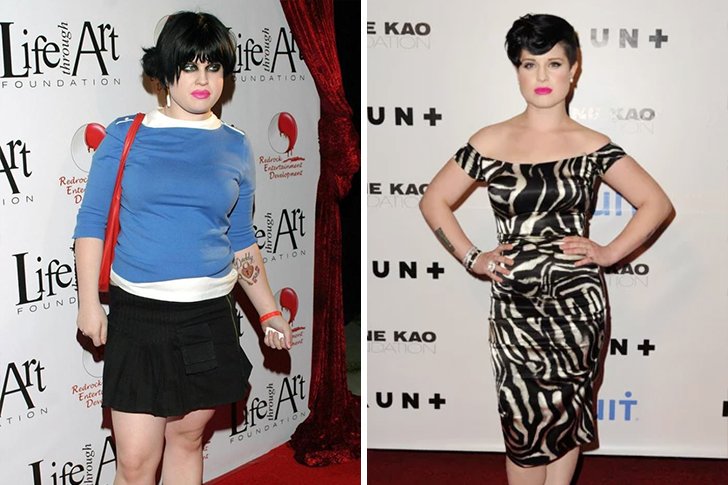 Kelly Osbourne, daughter of rockstar Ozzy Osbourne, didn't always have it easy. After being bullied at a young age, she had a seizure, and this pushed her to turn her life around. She went on healthy diets, and with the help of a personal trainer, she lost 50 pounds the natural way. Today, she looks gorgeous, and we hope that she manages to keep her weight in check.
Drew Carey – Diet & Exercise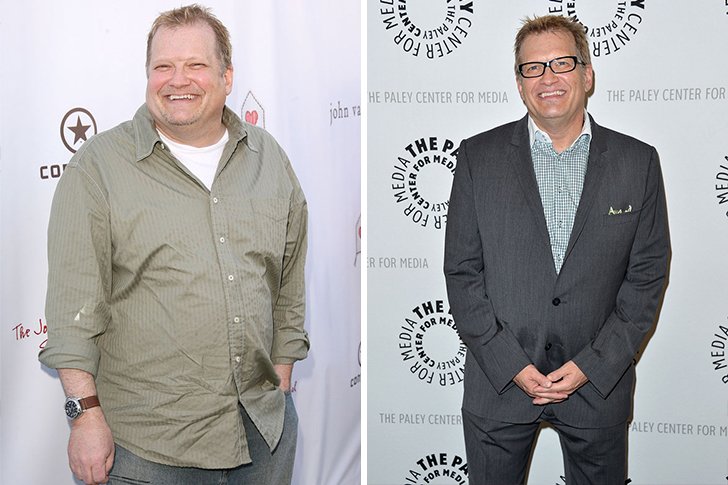 Drew Carey was overweight for a long time, and when he was diagnosed with Type 2 Diabetes and had heart surgery, he decided to change his life around. He became extremely serious about his health and started exercising and eating well. Today, he looks like the handsome ex-marine that he is!
Adele – Diet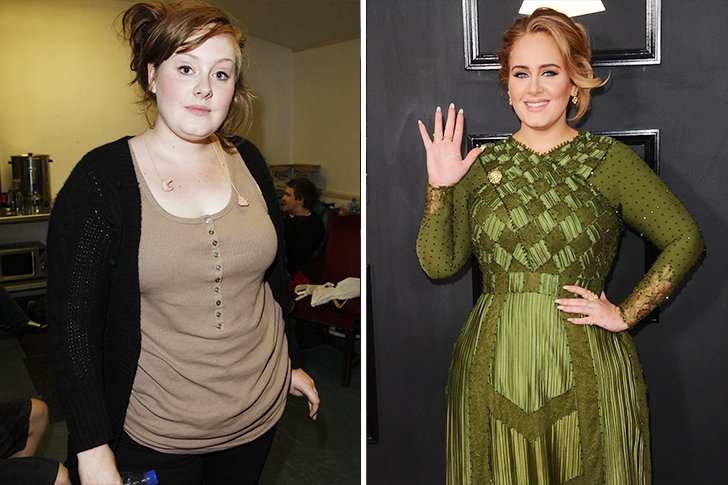 The hit-maker with the angelic voice has recently been shedding the pounds and sporting a slimmer figure. She went on a healthier meal plan and started to exercise. She had to quit something particularly difficult for British people - tea! Adele hasn't released any music in a very long time, but she has an album dropping in 2019.
Josh Peck – Diet & Exercise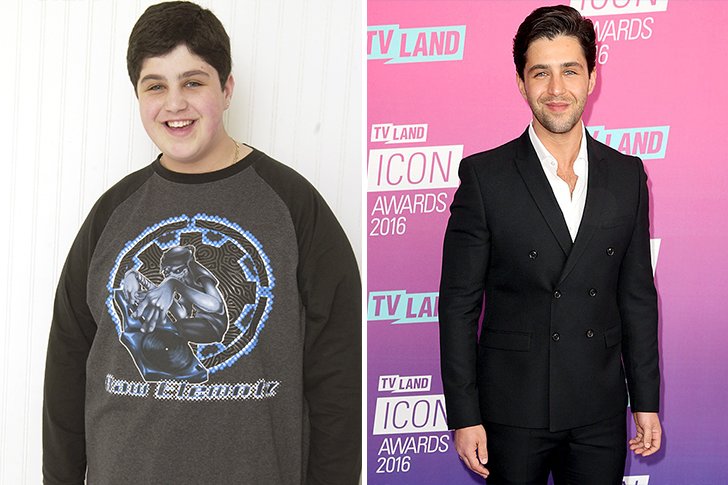 You are probably familiar with this chubby teenager from Drake and Josh, and as you can see in the photo, he decided to get rid of his baby fat. He hired the help of a personal trainer and went on a strict diet plan along with regular exercise. He was strictly against weight-loss surgery and insisted on doing it the natural way.
Drew Barrymore – Followed Kimberly Snyder's Diet & Exercised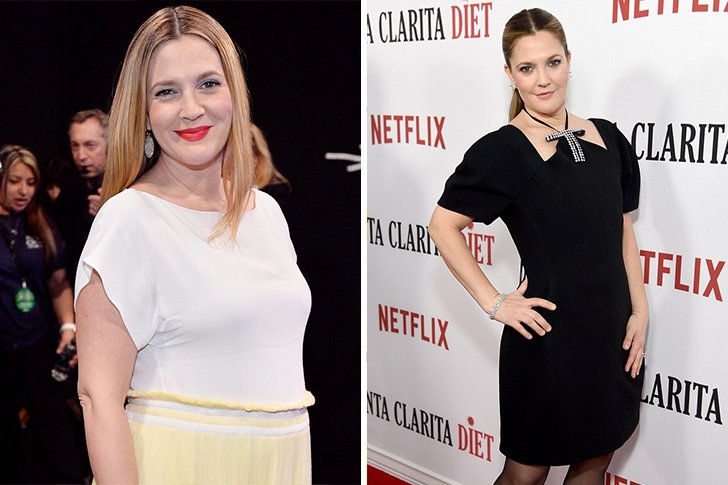 Drew Barrymore looks great after losing 20 pounds. She claims that her character Sheila in Santa Clarita Diet helped her lose the weight.  "It came sort of a moment in my life where I had sort of let myself go due to personal circumstances, and I thought, 'I could come alive with Sheila," she told TODAY. Previously she said, "I followed Kimberly Snyder's methods, but I added some protein like fish and chicken since she's all vegetarian or vegan." But it wasn't easy! "I still am dreaming and crying about pizza,"
Forest Whitaker – Became Vegetarian & Exercised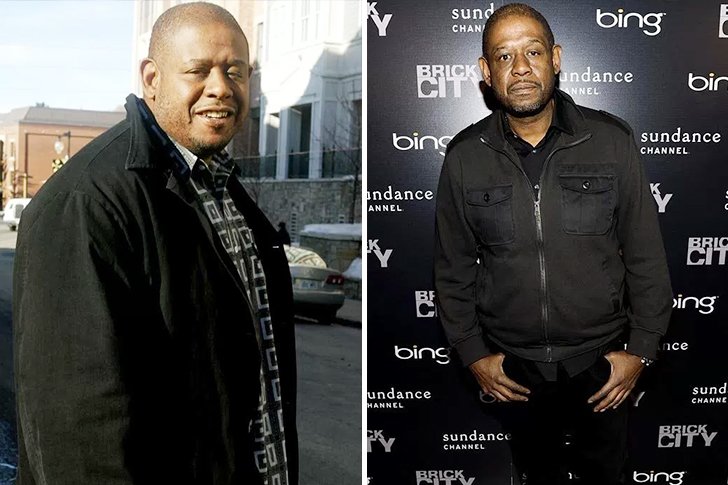 Forest Whitaker impressively lost 80 pounds. How did he do it? The King Of Scotland star went vegetarian and stopped eating fatty foods like ice cream. Eliminating meat allowed him to fill himself up with more filling low-calorie vegetables. He's looking fly!
Kathleen Turner – Clean Diet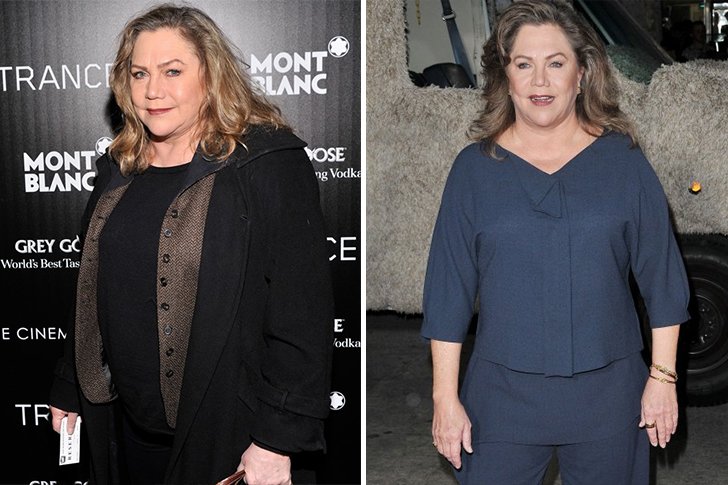 Kathleen Turner, winner of two Golden Globe Awards, was diagnosed with rheumatoid arthritis and the medication she had to take made her gain a lot of weight. Thankfully, she didn't let this dampen her spirits, and she went on a diet plan combined with exercise for almost a year. What a transformation!
Alison Moyet – Diet & Exercise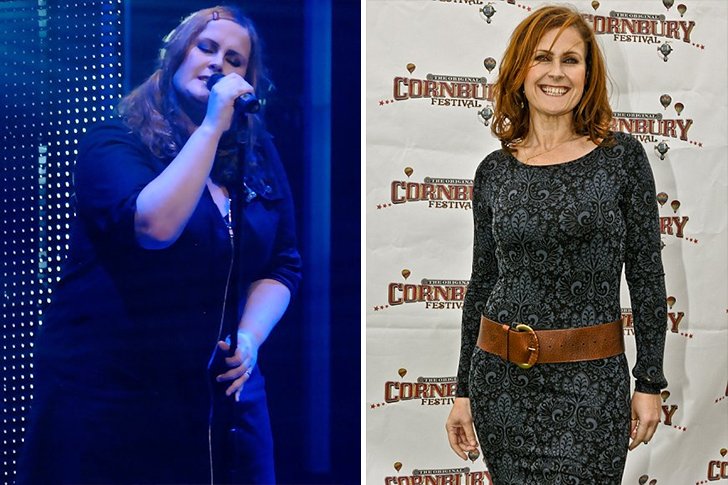 Alison Moyet gained weight in 2007, and she quickly tried to lose it both for her health's sake and to make the hurtful comments stop. She did it the natural way and avoided a gastric sleeve. She turned her lifestyle around by sticking to healthy diet plans and exercising regularly. 
Anne Rice – Gastric Bypass Surgery, Diet & Exercise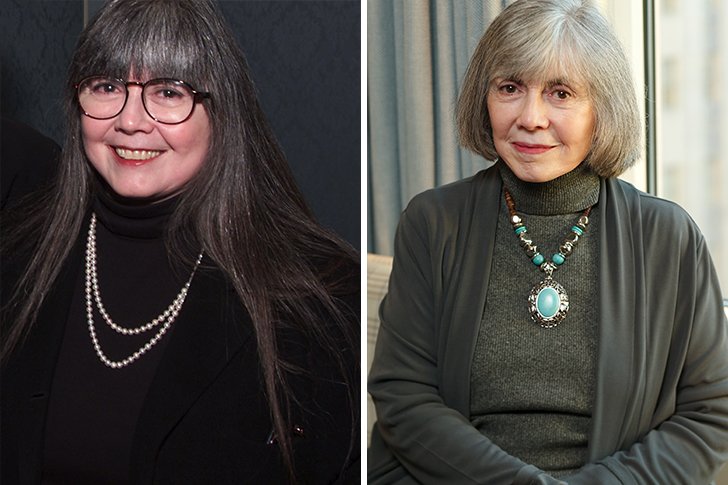 A short while before passing away, Anne Rice's husband advised her to take better care of her health, which includes losing weight. That same year, she did a gastric bypass surgery and lost a whopping 103 pounds! Her mother died of alcohol abuse, so it taught her a lesson about taking care of her body.
Chaka Khan – Vegan Diet & Regular Exercise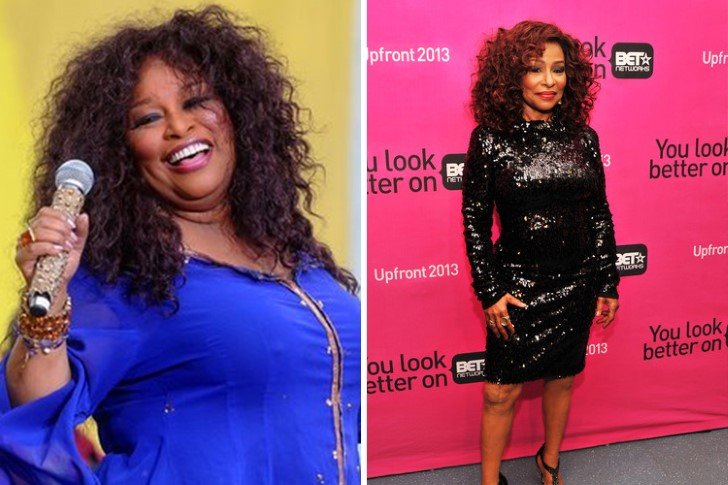 The legendary Chaka Khan was on stage for 40 years and sold 70 million albums as well as multiple Grammy Awards. During her long, illustrious career, she had to deal with being overweight until she decided to do something about it. Without any cosmetic procedures, she lost 60 pounds by going on a vegan diet and exercising regularly.
Melissa McCarthy – Low-Carb Diet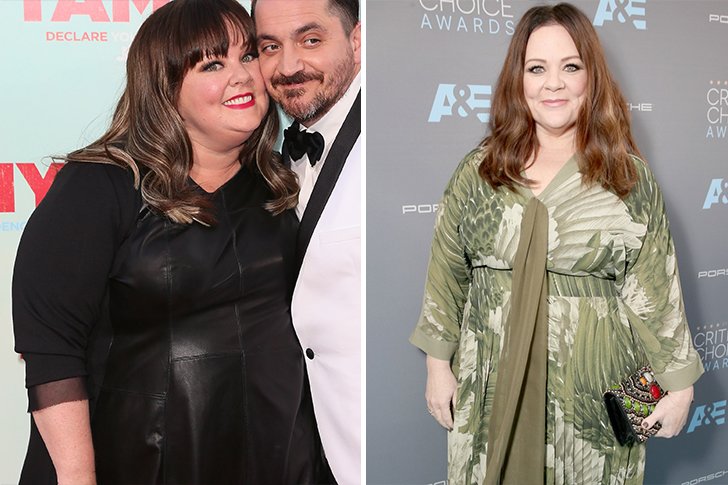 Famous comedian Melissa McCarthy battled with her weight for many years. She tried a bunch of different diets, including the Atkins diet, but none worked. However, in 2016, she strictly followed a low-carb weight loss program and cardio workouts. After two years of doing this, she lost more than 75 pounds.
Paula Deen – Diet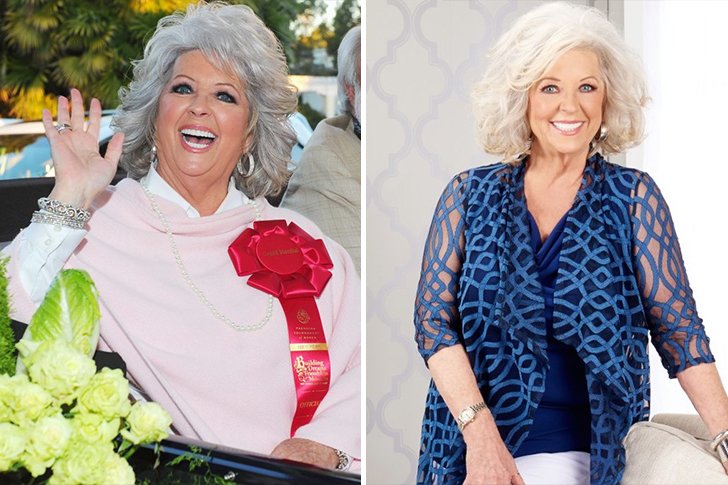 It must be extremely tough to follow a strict diet plan if you're a gourmet specialist who is always around delicious food. Perhaps that's why Paula Deen struggled to follow a weight loss program until she was diagnosed with Type 2 diabetes. Her health issues pushed her to lose nearly 40 pounds, and she looks fabulous in her new slim figure!
Randy Jackson – Gastric Bypass Surgery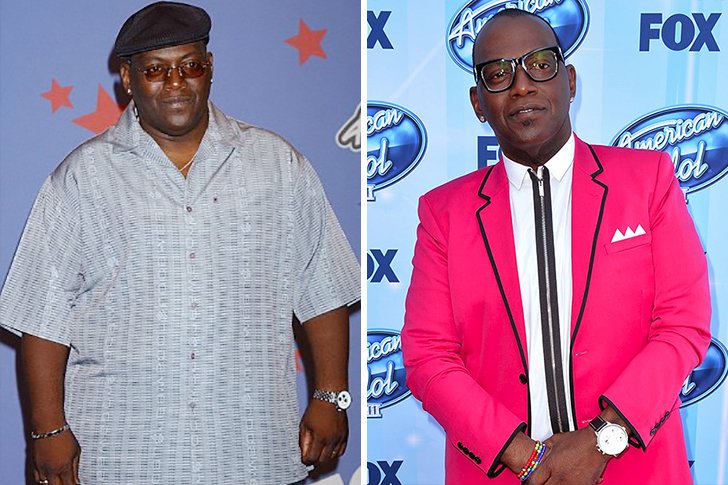 After being diagnosed with Type 2 diabetes, the famous American Idol judge went on numerous diets and exercises, but to no avail. He felt like he had no choice but to undergo a gastric sleeve surgery to help with losing weight. After losing over 130 pounds, Jackson returned to American Idol looking healthier than ever.
Josie Gibson – Tummy Tuck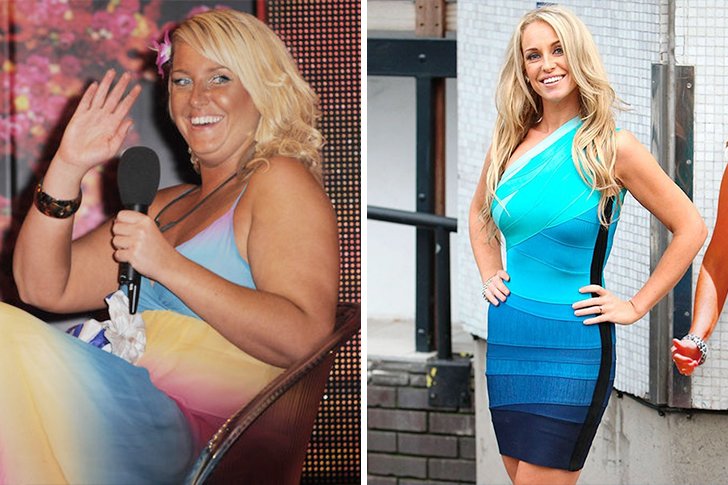 Big Brother winner Josie Gibson gained weight, and when she saw photos of her at the beach, she realized how bad it was. She did a tummy tuck and ended up losing almost 100 pounds, reaching a size 8! Unfortunately, as she did not go the natural route, she might need to do more plastic surgery for excess skin folds.
Rosie O'Donnell – Gastric Bypass Surgery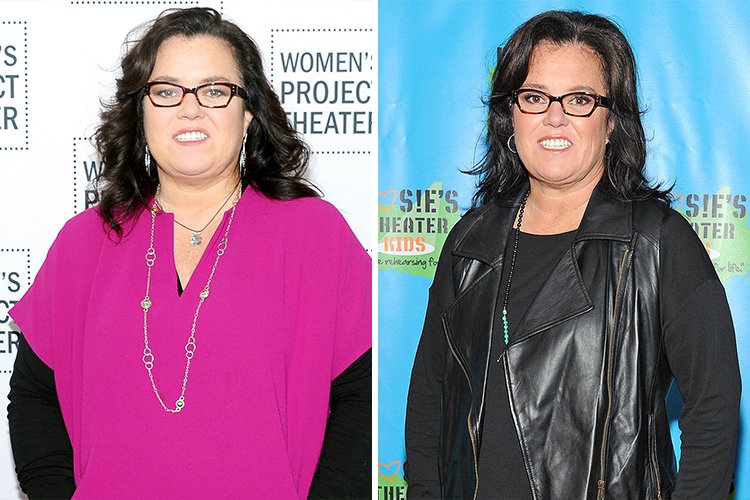 After reaching almost 240 pounds, talk show host Rosie O'Donnell had a heart attack, which filled her with anxiety. In 2013, she decided to undergo a gastric sleeve surgery and managed to lose 175 pounds. Today, she looks better than ever, and you can catch her on a TV show called SMILF.
Ricky Gervais – Exercise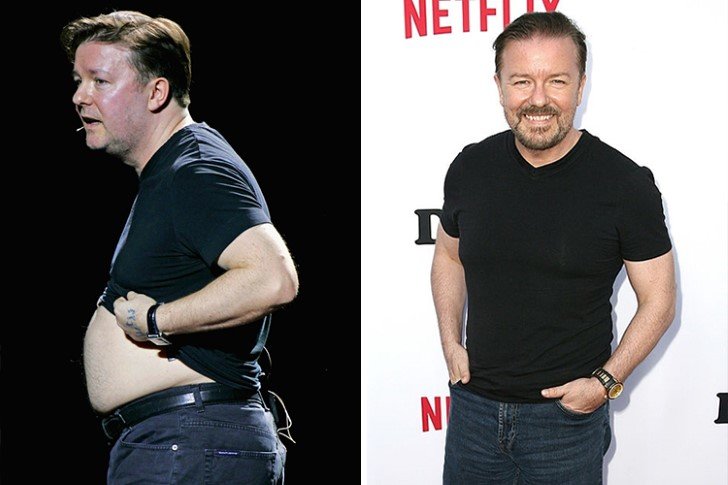 The famous British comedian Ricky Gervais was tired of being "a fat and lazy slob," so he decided to work out regularly and eat more healthy. In doing so, he lost more than 40 pounds, and he is committed to staying in shape. His wife helped him eat healthier, and today, he looks better than ever!
Carnie Wilson – Lap-Band Surgery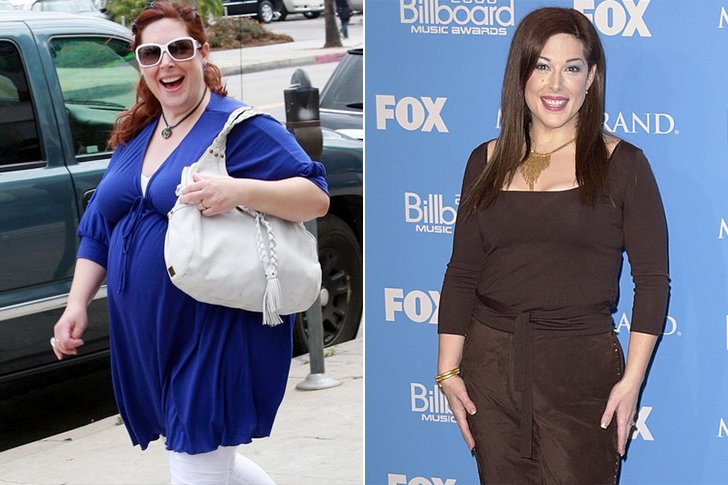 Carrie Wilson struggled with her weight and even made this public as she shared her struggle with the world. She underwent gastric bypass, but this procedure requires a strict diet plan. Carnie started to gain the weight back, so she did another procedure five years ago. Let's hope that she manages to stay slim this time!
Source: GoldenGlimpse