30+ Rare Photos That You Will Never Find in History Books
Since the beginning of times, humans have created countless memorable moments. In history books, you tend to find the big moments in history, but sometimes, they overlook other amazing moments that truly represent what was happening at the time. Once that moment happens, the only way to freeze it in time is to take a photograph, which allows us to look back, reminisce, and learn from our mistakes. So, get ready as we are about to launch this time machine and explore moments that you will never find in history books.
The Brunette Bombshell
Do you know this young woman with the fierce stare? This brunette bombshell is actress Brigitte Bardot just before she rose to fame. Here, she is only 18 years old, and she is attending the 1953 Cannes Film Festival for the very first time. She was brand new to the scene, having appeared only in a couple of French and Italian films at the time. Only a year later, she would take the world by storm and become an extremely famous actress.
Fainting the Color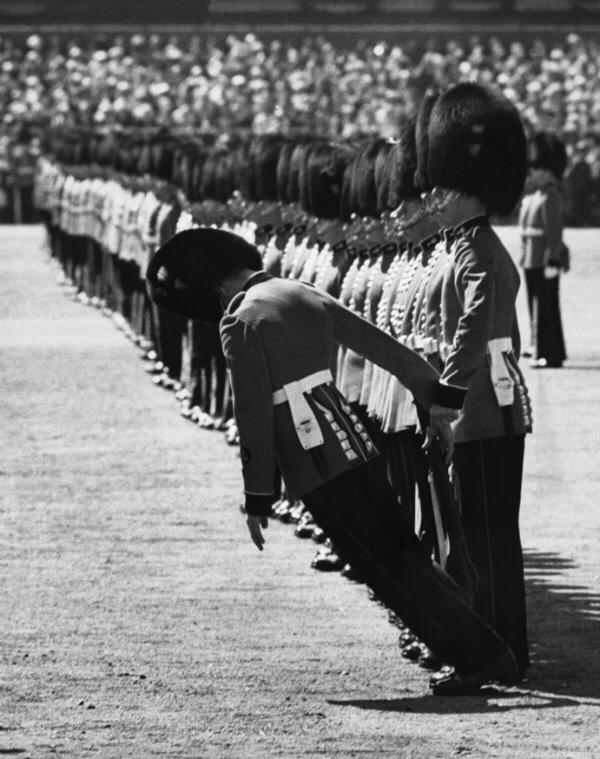 In June 1970, on an unusually warm day, a guard of honor fainted during a Trooping the Color ceremony. The guards were honoring Queen Elizabeth's birthday (which is actually in April), and she was riding on a horse when this happened. This wasn't the first time that a guard faints; in June 2017, it was reported that five guards fainted in the same ceremony. The weather was around 80 degrees, and the uniforms are not suited to such high temperatures.
Valkyrie For The Win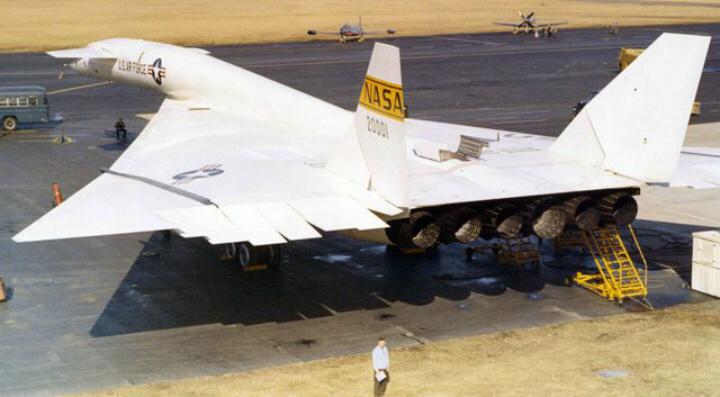 This rare photo shows the six-engined North American XB-70 Valkyrie prototype in the late 1950s. The Valkyrie was meant to be used as a nuclear-armed strategic bomber by the United States Air Force. The plane could travel at incredibly high Mach 3+ speeds and at very high altitudes. Eventually, this supersonic strategic bomber was scrapped in 1961, and it made way to the XB-70A. One of the prototypes can still be seen at the National Museum of the U.S. Air Force.
Her Majesty The Gunner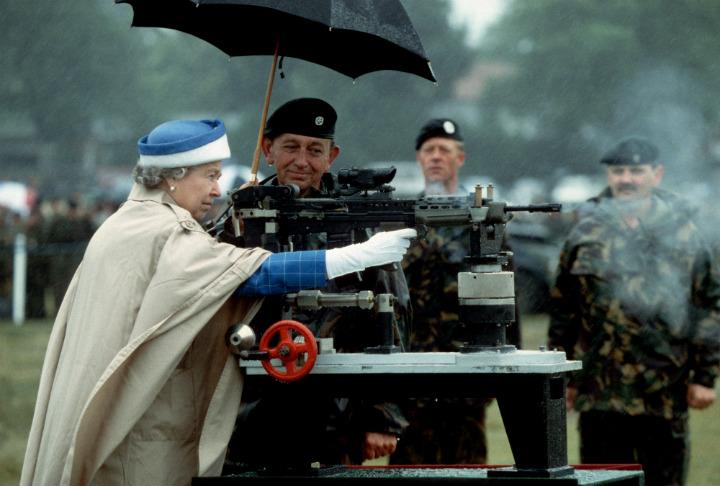 The Queen of England is usually only seen at prim-and proper social events, but here, she is shooting a British machine gun called the L85. This was nothing new to her, though; during WWII, she served as a driver of military trucks and as a mechanic. Today, Queen Elizabeth II is the only head of state in the world that was in the military during WWII.
Legends Taking A Break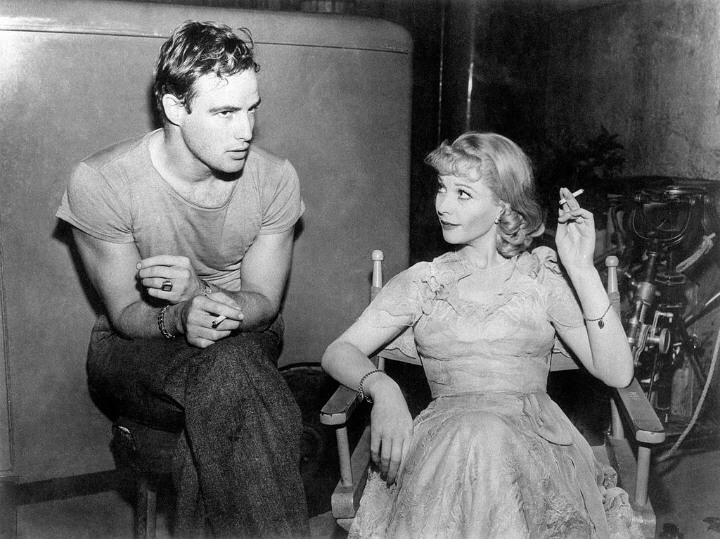 Here, movie stars Marlon Brando and Vivien Leigh are taking a break on the set of the 1951 film A Streetcar Named Desire. The movie is famous for its "Stella!" scene. Brando's role in the film put him on the map. At the time, Leigh was already a massive movie star, but Brando was only a newcomer to the scene, having only appeared in two films before this.
Just Perfect!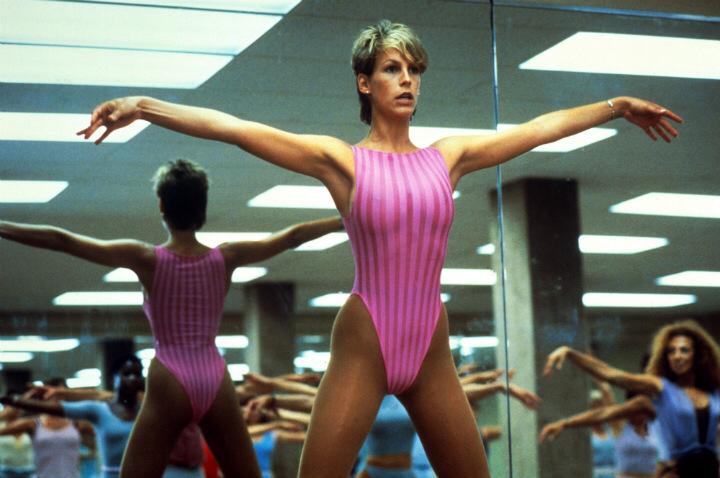 This is a scene from the 1985 movie Perfect directed by James Bridges. The idea that gyms were the new place to mingle was a fascinating idea, according to Bridges, and this pushed him to create this movie. In the late 1970s, Rolling Stone Magazine wrote about single people working out at health clubs in L.A. Here, Jamie Lee Curtis looks fabulous in her retro pink leotard and workout gear.
Beauty Amid The Bombs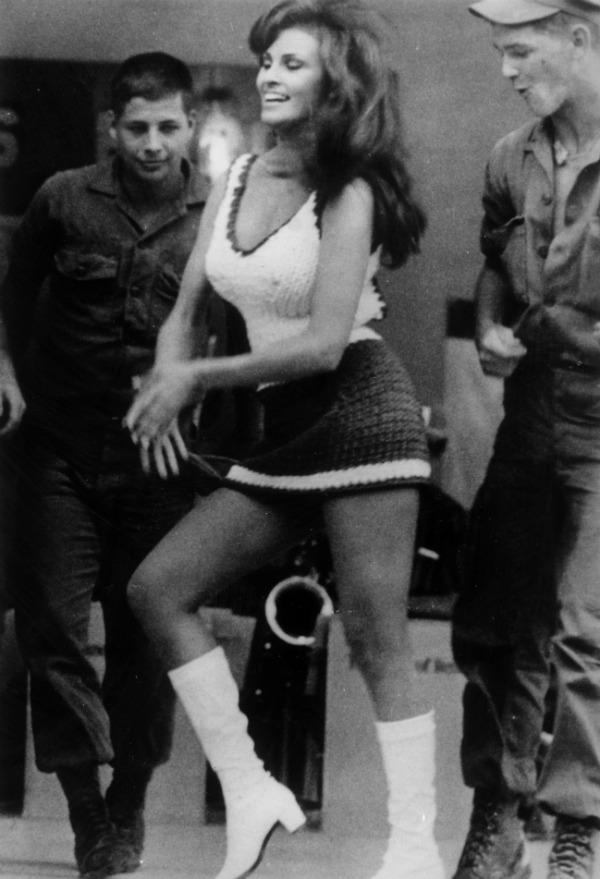 In 1967, the Vietnam War was underway, claiming many lives. In the midst of it, the United States sent movie and music stars to boost the soldiers' morale. Here, Racquel Welch is dancing on stage with a couple of GIs in South Vietnam during a USO tour. Legendary comedian Bob Hope was heading this entertainment tour, and we hope that they were able to cheer up those poor soldiers.
The Beatles On Abbey Road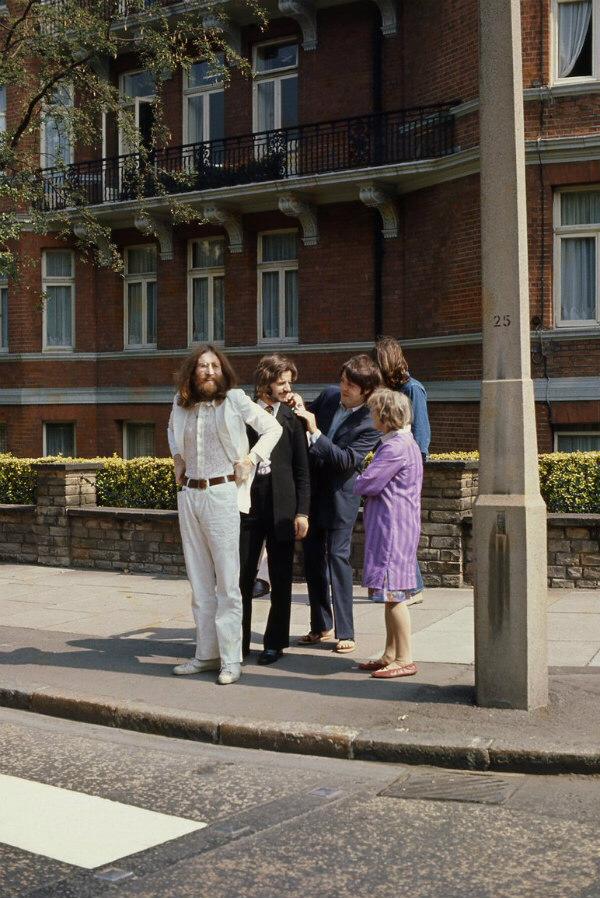 On Friday, August 9, 1969, the Beatles took part in what would become the most famous photoshoot of their career - the cover of their final album, Abbey Road. Before they were photographed walking across the road, they were also shot outside the studio, preparing themselves for the shoot. Policemen held up the traffic as the four stars crossed the road,  walking away from the studio, which symbolizes the end of an era.
Jungle Pam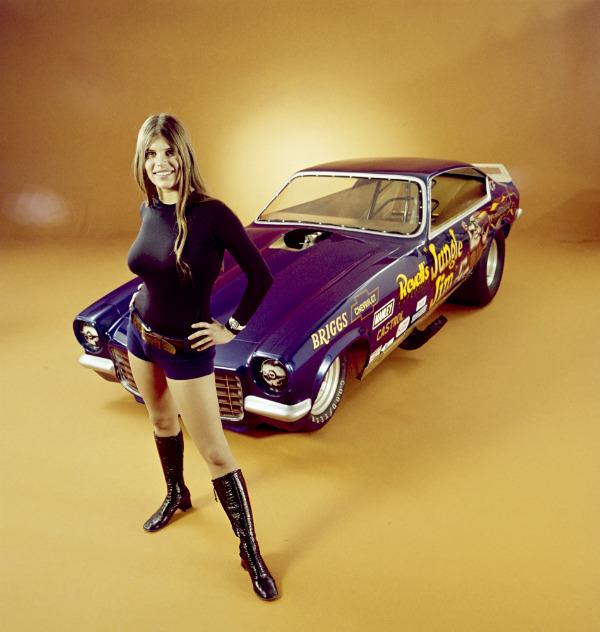 It's hard to tell who was hotter in the 1970s - "Jungle Jim" AKA Jim Lieberman and his rubber-melting wheel stand, or Jungle Palms in her tiny shorts and boots? Lieberman is one of the most iconic drag racers in history, and his sidekick Pam is just as memorable. Hiring Pam was a perfect marketing move for Jim, but what he didn't expect was that she would know so much about cars and mechanics. 
Grotto In An Iceberg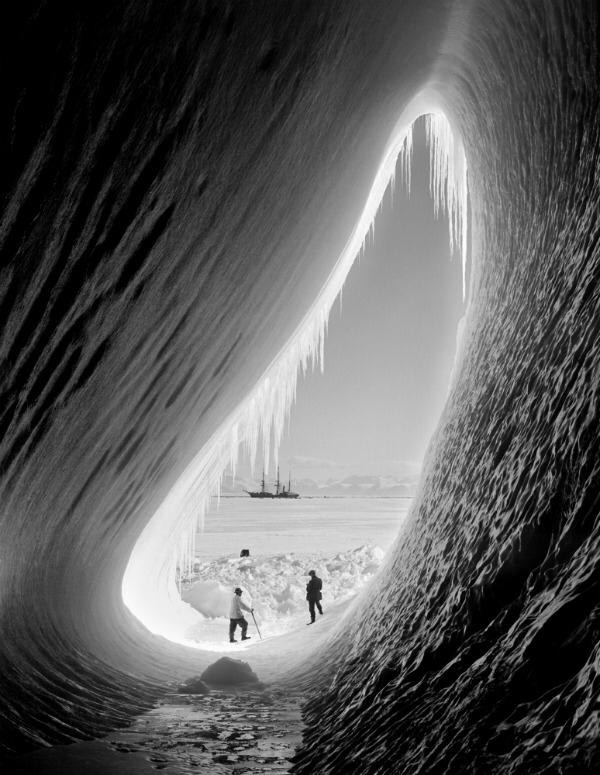 Between 1911 and 1913, the British went on an expedition to Antartica in the Terra Nova Expedition. The expedition had different objectives, both geographical and scientific, and this picture is definitely one of the most astounding ones. This particular photo was taken on January 5, 1911, and it shows a grotto that formed inside an iceberg. The picture shows an interesting perspective, with the men looking tiny compared to the surrounding ice.
War Is Hell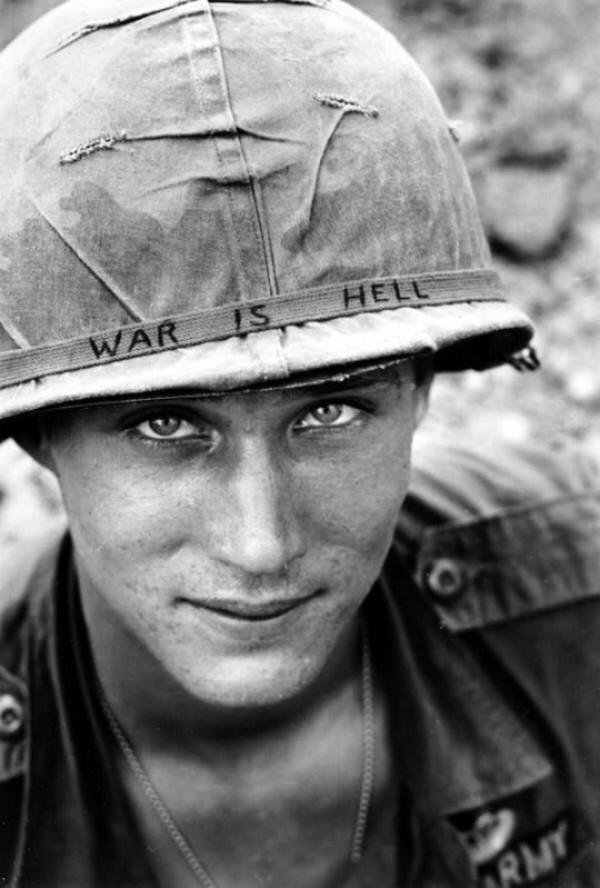 This powerful image depicts the horror of war. "War is Hell" is written on the soldier's helmet, a compelling political statement, especially as soldiers are meant to be patriotic. During the Vietnam War, a lot of soldiers had similar slogans on their helmets as a sign of protest. This iconic photo was taken in 1965 as the 173 airborne brigade battalion was on defense duty in South Vietnam. A lot of Americans were against being involved in this terrifying war.
Riding With Marilyn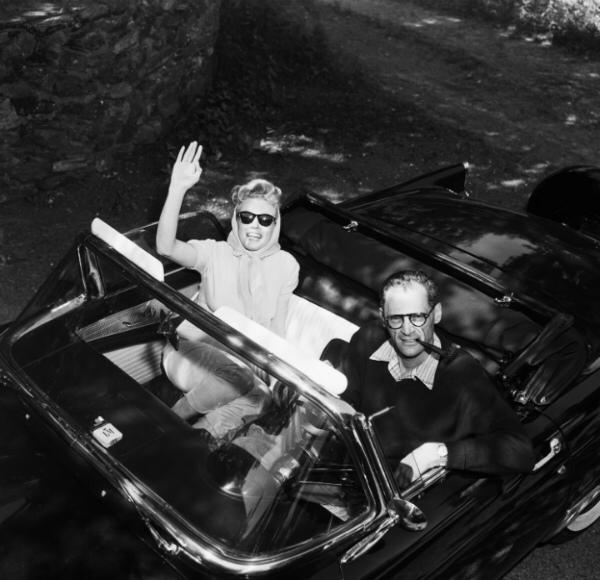 In 1956, photographer and film producer Sam Shaw took a series of black and white photos of the legendary Marilyn Monroe in NYC. Many of those were shot in Central Park and Fifth Avenue, but one of the greatest ones depicts Monroe and her husband Arthur Miller cruising in a hot 1956 Ford Thunderbird convertible. Shaw and Monroe were close, and this allowed him to take relaxing and playful images of the movie star.
Couple Goals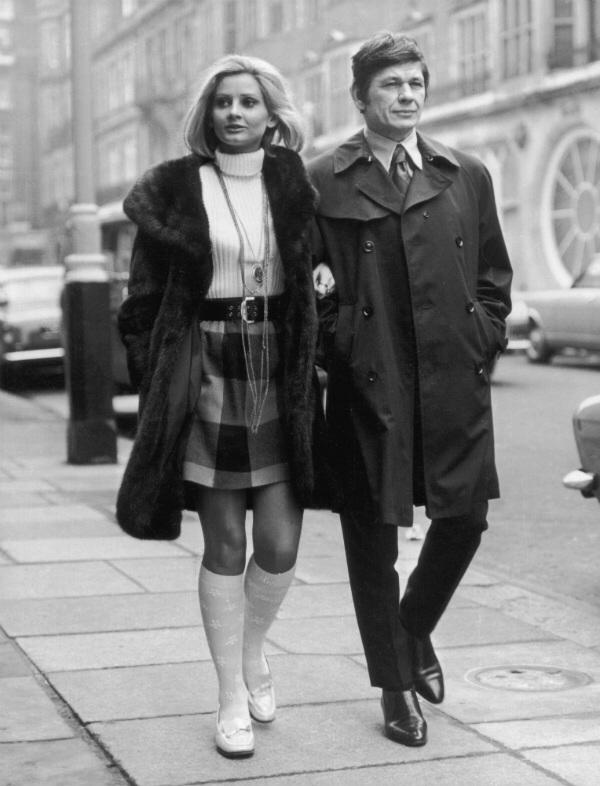 In this photo, you can see actor Charles Branson hand in hand with Jill Ireland, also a powerful actress. The picture of the formidable pair was taken in London in 1969. The two starred in fifteen movies together, and Jill even joked about it once, saying "Now that's what you call a power couple."
A Broad Perspective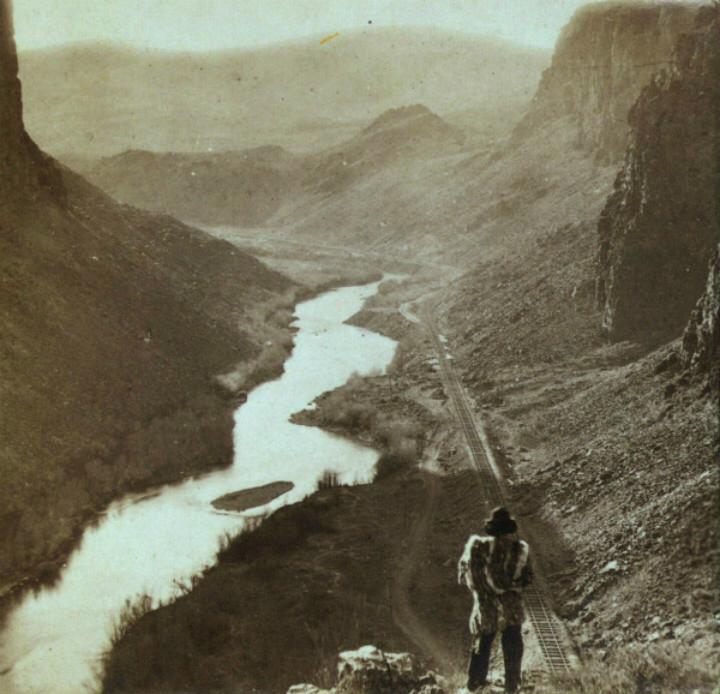 This photo captured a Native American on top of a hill in 1868 looking at the completed transcontinental railroad in Nevada. Native Americans allowed the U.S. government to construct it through a series of treaties, but they didn't expect it to pierce through their hunting grounds the way they did. The construction of the railroad had a devastating effect on native tribes that lived in the area, as it killed a lot of the game which tribes relied on for food, clothing, and more.
Purse Those Lips For Me!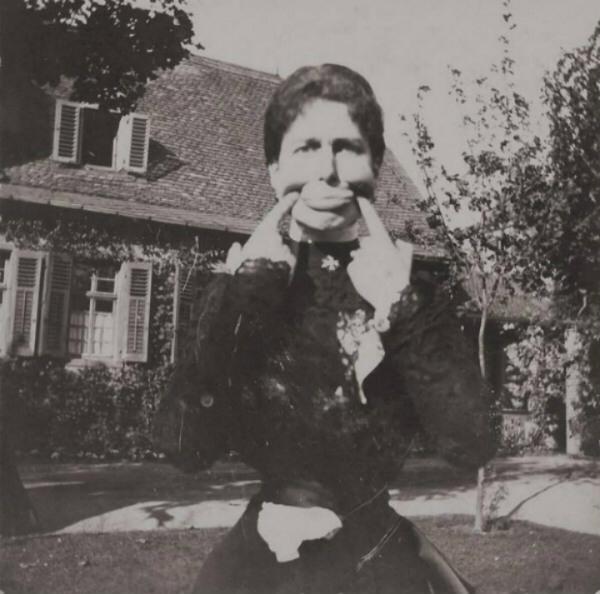 Many people believe that the Victorian era was all prim and proper, but it actually wasn't. Actually, Victorian people loved to goof around and get silly as they had to deal with strict rules. When they weren't undergoing religious endeavors or campaigning for change, they were probably playing around and making duck faces for the camera, like in this photo. Some love it and some hate it, and it seems like the duck face has been around for more than 200 years, which proves that nothing is new or original. 
Now, Let Me Take a Selfie!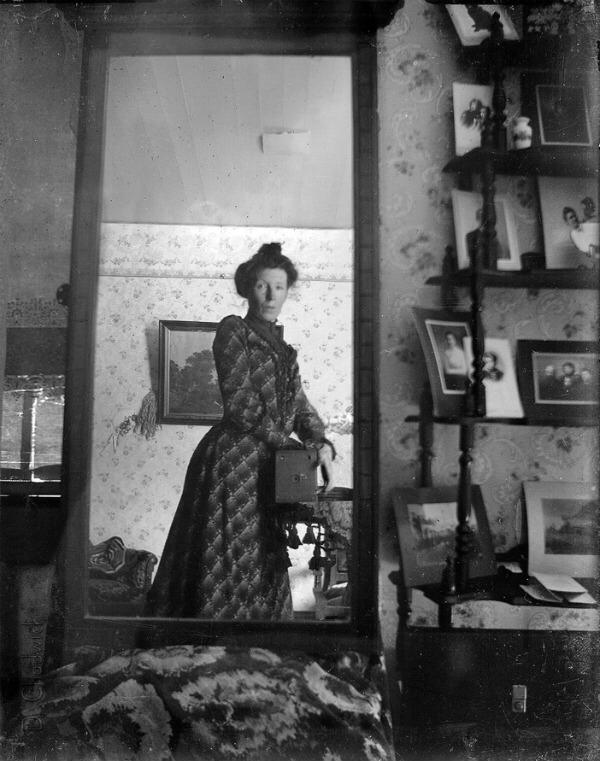 Did you think selfies were new? Think again! As you can see, selfies existed in the Victorian Era, and this photo taken in 1900 depicts one of the world's oldest selfies. Again, it proves that nothing is new under the sun, and this photo shows that even before the digital era and smartphones, people were not very different from today.
A Hands-On Kind of Meeting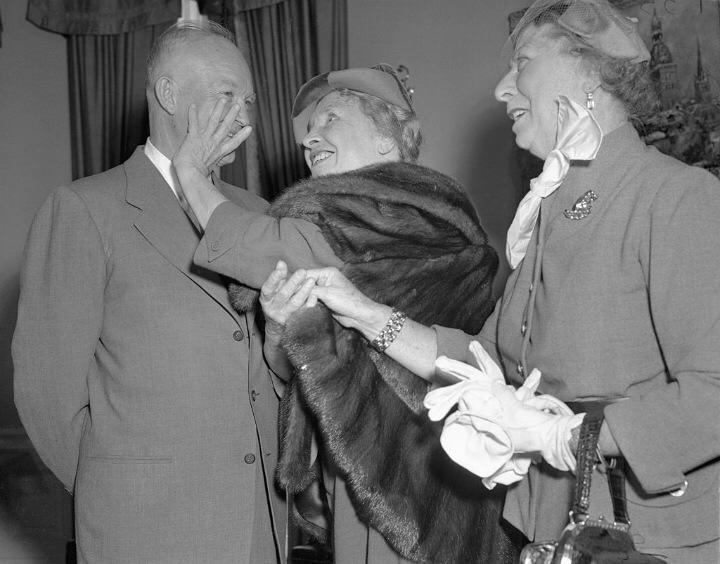 This moving photo shows Hellen Keller in a meeting with President Dwight Eisenhower on the 3rd of November, 1953. It was probably the strangest and most unique greeting Eisenhower ever received as she examined his face instead of shaking his hand. At the time of this photo, revolutionary blind and deaf author and political activist Keller was 73 years old. Following this meeting, Keller said that she was able to "see" the president by touching his face.
Picnicking On The Highway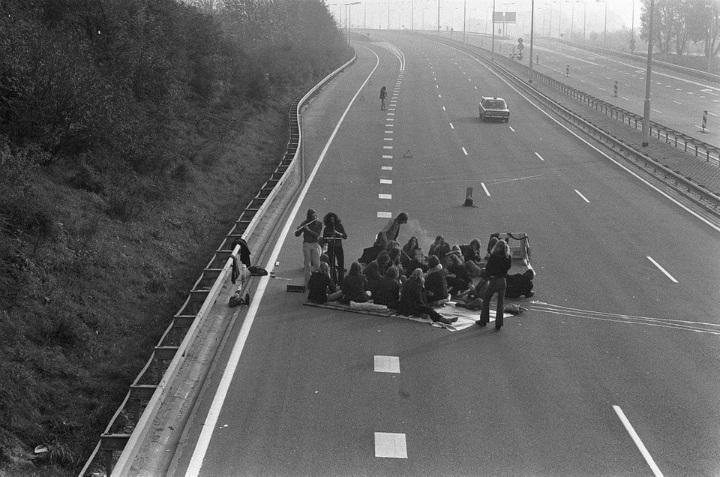 This photo captured a group of people having a picknick in the middle of the highway in the Netherlands on the 4th of November, 1973 during the Great Oil Crisis. Although times were rough, it didn't stop people enjoying themselves with some hookah and music to lighten the mood. The crisis began in October 1973 when the organization of Arab petroleum exporting countries launched an embargo against the nations that helped Israel during the Yom Kippur War. 
Jackie The Lion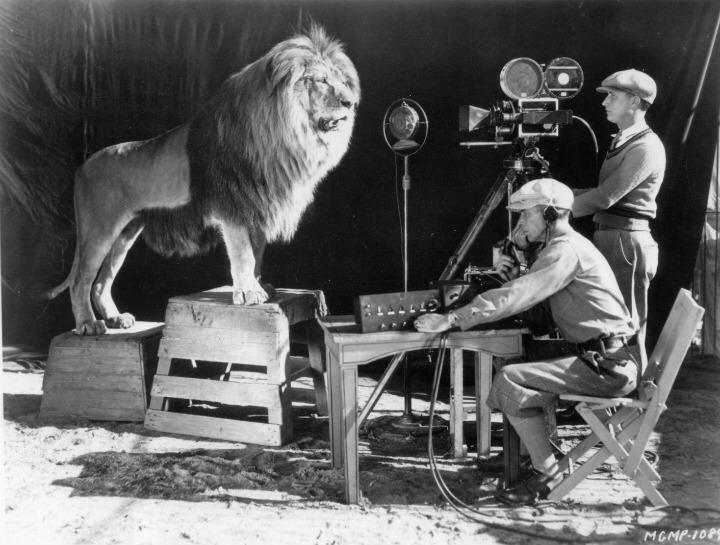 This photo captured the iconic roar of the MGM lion for the first talking movie: White Shadows in the South Seas, released in 1928. As you can see, a sound stage was set up around the cage of the lion, and this particular logo and recording were used between 1928 and 1956. The lion's trainer was also on set to ensure that everything went according to plan.
A Supersonic Flight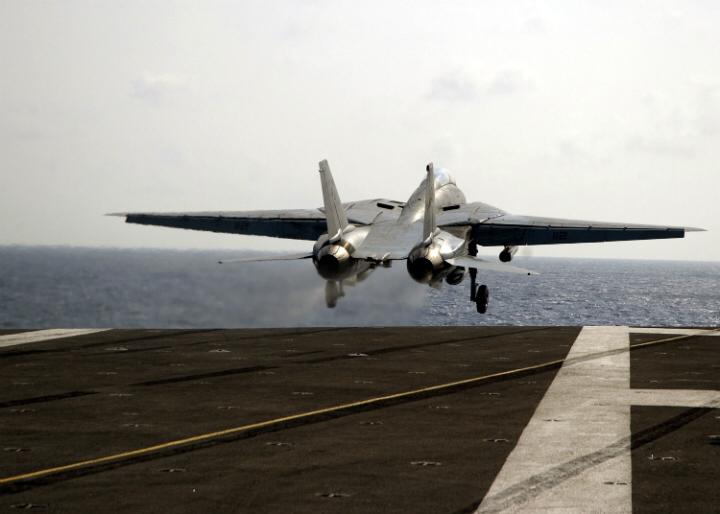 This photo captured a truly iconic moment - the very last launch of the American Grumman F-14 Tomcat fighter. It was so monumental as it marked the end of an era for the United States Navy. The plane was made for the United States Navy's Naval Fighter Experimental Program to fight Russian jets during the Vietnam War.
Keep Your Eyes Peeled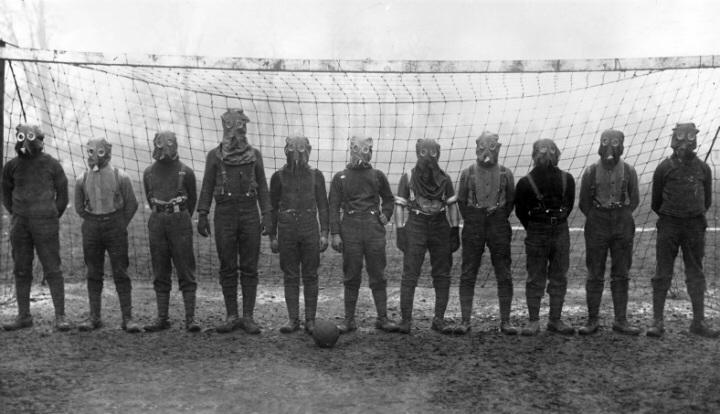 This photo was taken in 1916, somewhere in the north of France, but this image is not what it looks like. Here, this is not an apocalyptic scene, but rather British soldiers playing a game of football. As chemical warfare was a great threat during WWI, they didn't wanna take the risk and decided to play with gas masks. Their concerns were very reasonable as by the end of the war, 50,000 tons of chemical warfare was used.
Trumpeting Away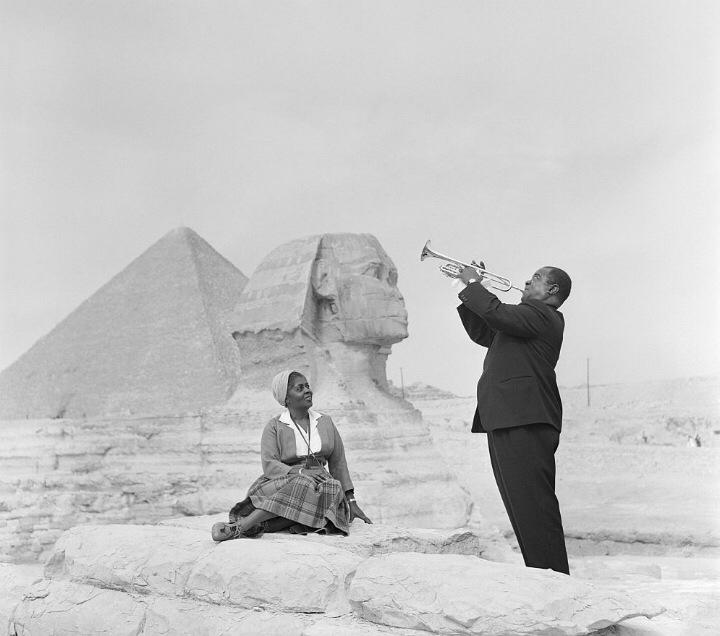 This photo captures trumpeter Louis Armstrong on a trip to Egypt, and he is playing a serenade for his wife in front of the Great Sphinx and the Pyramids of Giza. During the Cold War, the U.S. began to promote an American way of life, so many jazz musicians were sent all over the world to show great American music. During the trip, Armstrong was asked controversial political questions, but he refused to answer, saying: "I got a trumpet, and I got a young wife, and I ain't got time to fool with none of the stuff you guys talking about."
Castro Shooting Hoops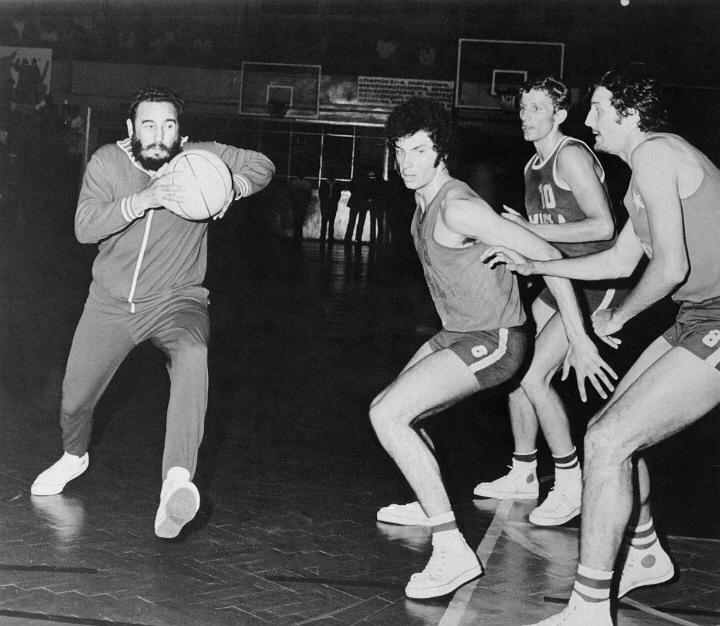 This photo captures Fidel Castro playing a game of basketball with university students of Wisla Krakow in Poland on June 8, 1972. The dictator was passionate about the sport, even though Cuba's national sport has always been baseball. During high school, Castro played basketball for el Colegio de Beléna in Havana. Castro considered basketball like guerilla warfare as agility, sound, and stamina were required.
Lost In Time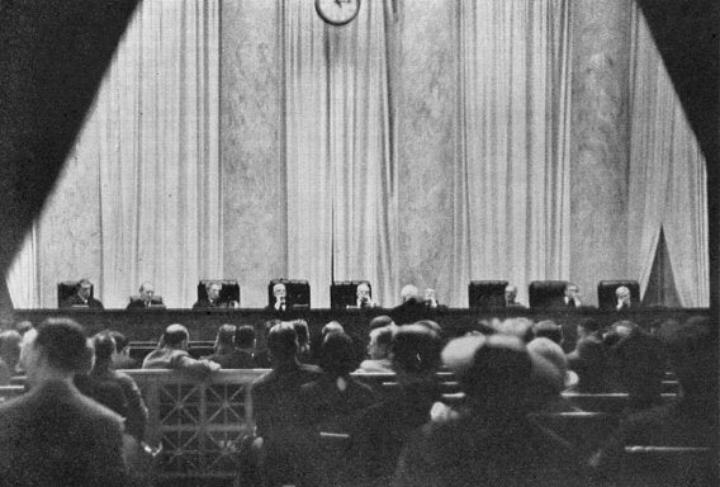 It has always been forbidden to take pictures of a Supreme Court session, and it still is today. However, in 1937, somebody managed to capture the court in session. How did they do it? A sneaky young woman snuck a camera in court by cutting a hole in her handbag so that the lens could see through it. However, she wasn't the first; in 1937, photojournalist Erich Salomon managed to sneak a camera inside, too.
Row, Row, Row Your Boat!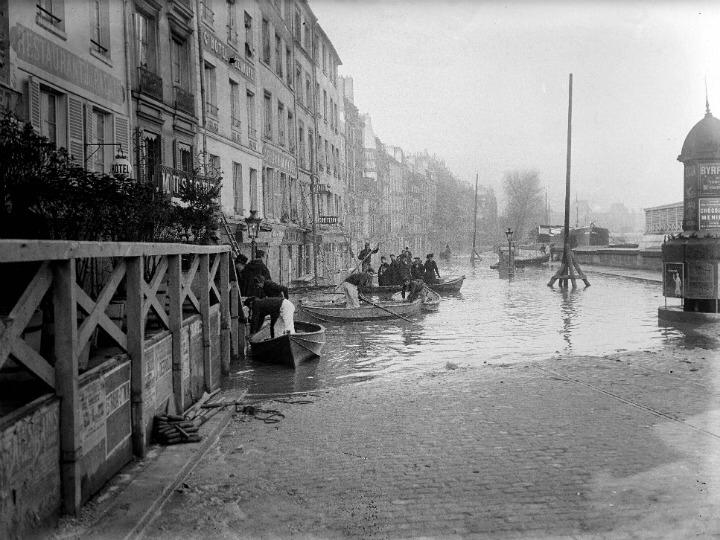 During the Great Flood of 1910, the deluged Seine River flooded Paris and commuters had to use boats to get around the city. The river was eight meters higher than usual due to heavy rainfall, a catastrophe that lasted the entire winter of 1909. To save stranded residents, police, firefighters, and soldiers had to take boats and make their way to waterlogged streets.
A Wholesome Breakfast For Mankind
Before Neil Armstrong went on his iconic trip to space, he ate a wholesome breakfast. However, some pictures seem to portray him eating fried chicken and canned peaches before the Apollo 11 mission, but this isn't true. Actually, his breakfast consisted of scrambled eggs, steak, toast, coffee, and orange juice.
A Portrait Of A Man In Color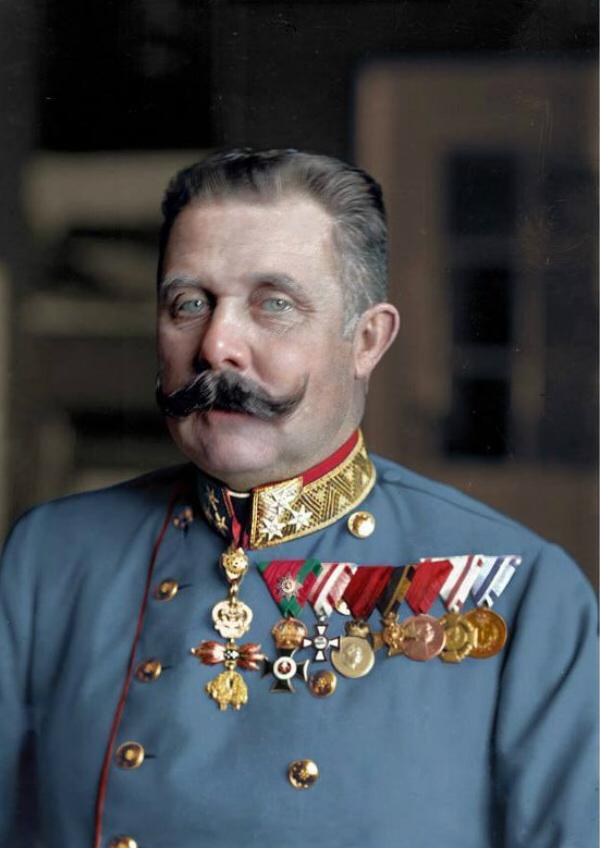 This photo captured Archduke Franz Ferdinand of Austria, with his piercing blue eyes. He was assassinated in Sarajevo, Bosnia on the 28th of June, 1914, which led to war between Austria-Hungary and Serbia, and ultimately this led to the beginning of WWI. This photo may not show it, but Ferdinand was described as a dark, violent man.
Biblical Proportions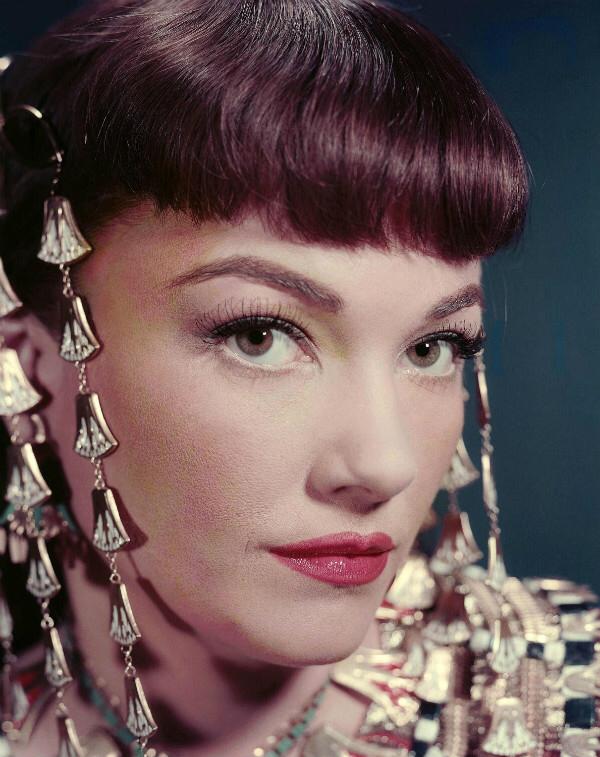 The ten commandments released in 1956 was indeed a film of biblical proportions. The film told the story of Moses and the exodus of Israelites from slavery in Egypt. Since 1973, the movie has been broadcast every year on ABC around the Easter holidays. Here, the photo captured Anne Baxter, who played Nefertiti. 
A Noble Samurai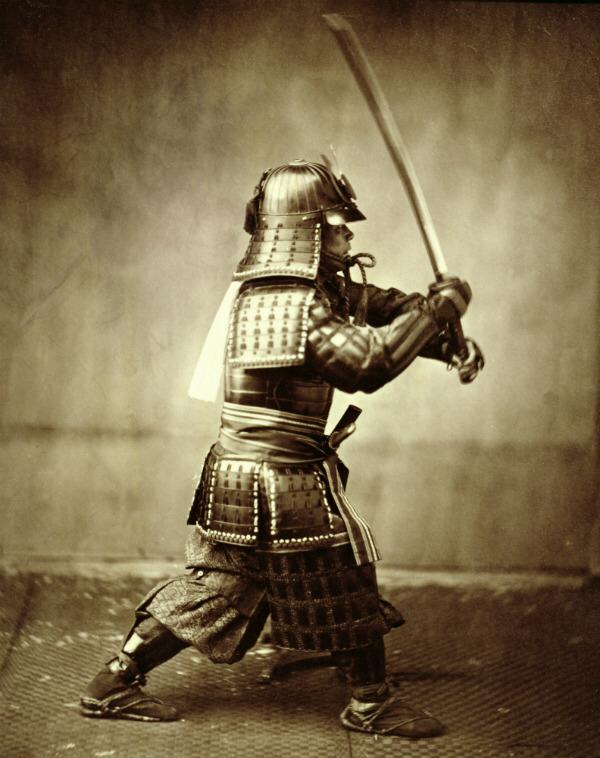 This photo taken by British-Italian photographer Felice Beato in 1870 captures a Japanese samurai. The photographer took rare images of the Edo period in Japan, as well as landscapes of the country and a series of photographs that showed the sites and scenery of Tōkaidō Road. 
Working Out Titanic-Style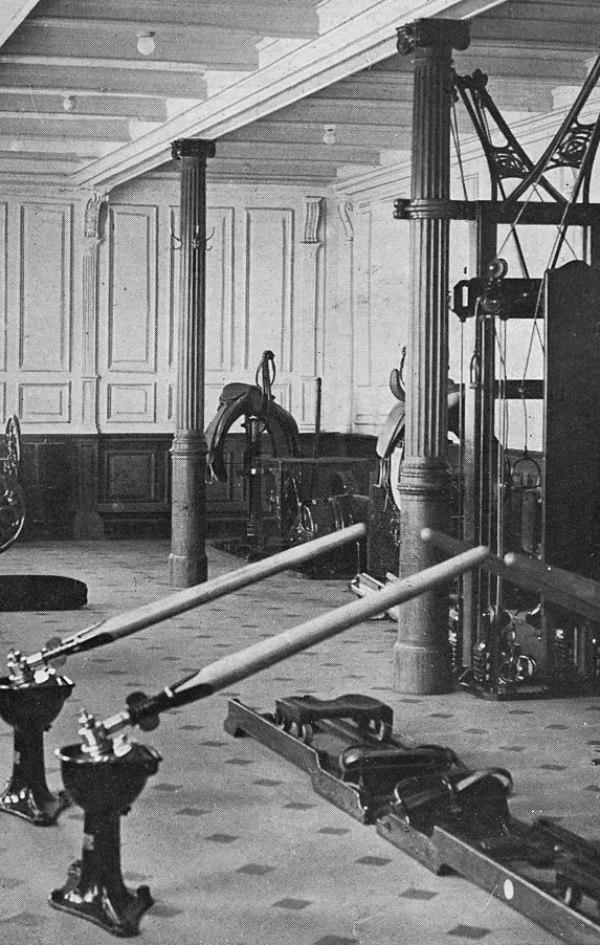 Here, the photo shows men using a state-of-the-art rowing machine and electronic horse on the Titanic that famously sunk on the 14th of April, 1912. The gym was reserved for first-class passengers, and they had access to the latest equipment at the time. Colonel Archibald Gracie, a passenger on the boat, went to the gym every day, and after the ship sank (he survived), he spoke about it in interviews a lot. 
An Incomplete Goddess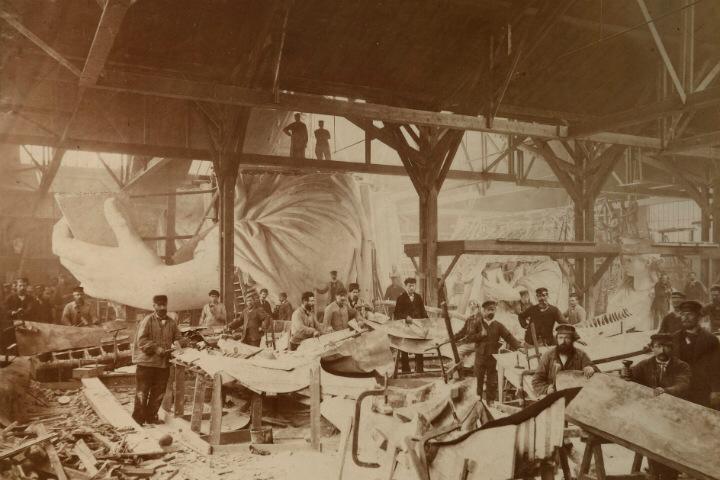 This is a photo of men working on the head and torch-bearing arm of the iconic Statue of Liberty in France. The statue was a gift from France to the U.S., and it arrived in N.Y. by port on the 28th of October, 1886. It was actually supposed to be completed ten years earlier, but due to a lack of funds, it was postponed. 
The French Angel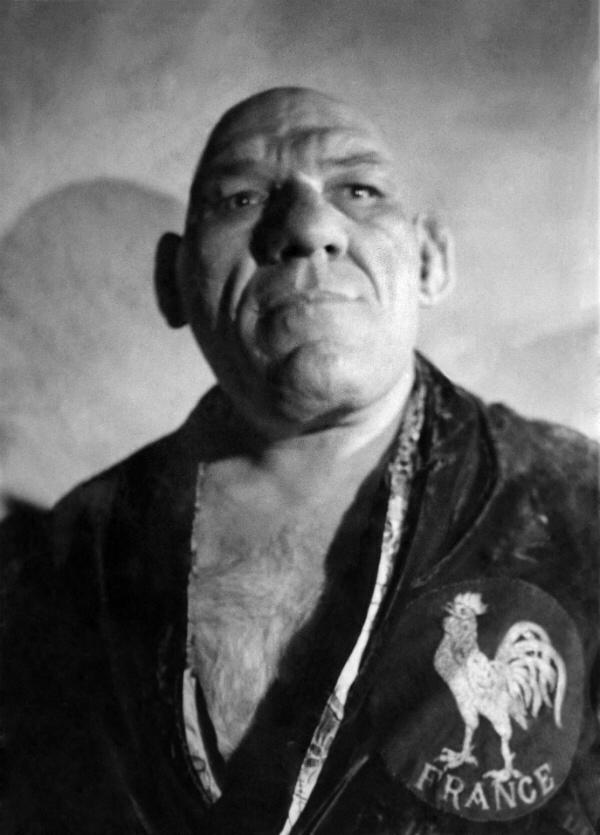 Although Maurice Tillet looks like a tough guy, he is known as The French Angel. Maurice was a world heavyweight wrestling champion in the 40s, and despite suffering from a debilitating condition, he was highly successful. Tillet had acromegaly, causing his hands, head, and feet to swell from the age of 20. At the age of 34, he was convinced by a former wrestler to enter the profession.
Life During Wartime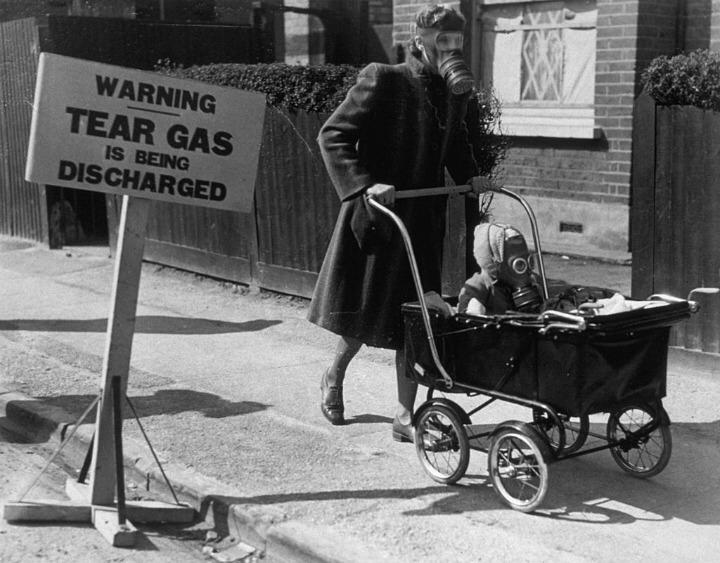 During WWII, people had to take extraordinary measures due to the threat of chemical warfare. So, in Britain, gas masks were given, and it became mandatory to carry them all the time. Aside from gas masks, these scary-looking prams were invented to keep babies safe and comfortable in case of an attack.
All Dressed Up And Ready To Fly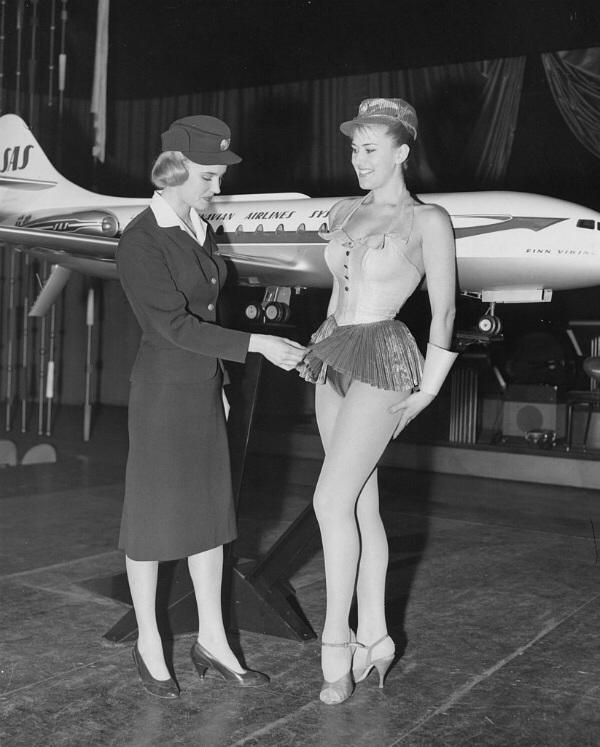 People are used to being entertained on planes, but not exactly in this way. Here, this photo taken in January 1959 captured a Swedish Airlines hostess called Birgitta Lindmann. She was inspecting the costume as there was news that hostesses would be getting shorter uniforms. A year earlier, Lindmann rose to fame as she appeared on the cover of Life Magazine. To make the cover, she competed with 53 other hostesses from around the world.
Swimsuit Sensation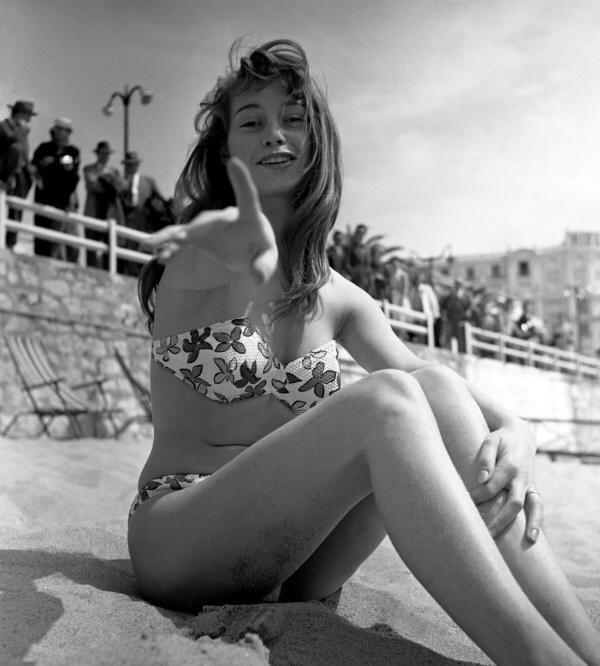 At the 1953 Cannes Film Festival, Bardot stole the spotlight, and it's not difficult to see why. She had a carefree attitude, both on and off-screen. A year before her debut at Cannes, the bombshell had only been part of three movies: Le Trou Normand; Manina, la fille sans voile; and Les Dents Longues. Even as a young actress, she was incredibly talented, and she would continue to prove that during her career.
Source: Icepop.com