The Biggest Athletes In The World
Being an athlete is harder than anyone truly imagines. These people have to train almost every day for a long time before even dreaming of reaching a significant event. No matter what discipline, it takes a lot of work to reach the top of your field. However, some people are born with specials skills and advantages that make them better at a particular sport. The following sportsmen are some of the tallest and biggest in the world. From a character in 'The Princess Bride' to sumo wrestlers and even some impressive women, let's find about these tremendous athletes and how they influenced their particular industry.
ANDRE THE GIANT
This is one of the most famous big athletes in the world. Most people remember him from 'The Princess Bride', but they don't know about his career as a wrestler. Andre is a French native and recognized as an old-school star of the World Wrestling Federation (WWF). Looking at his picture next to Hulk Hogan, you can definitely tell why he was known as a "giant.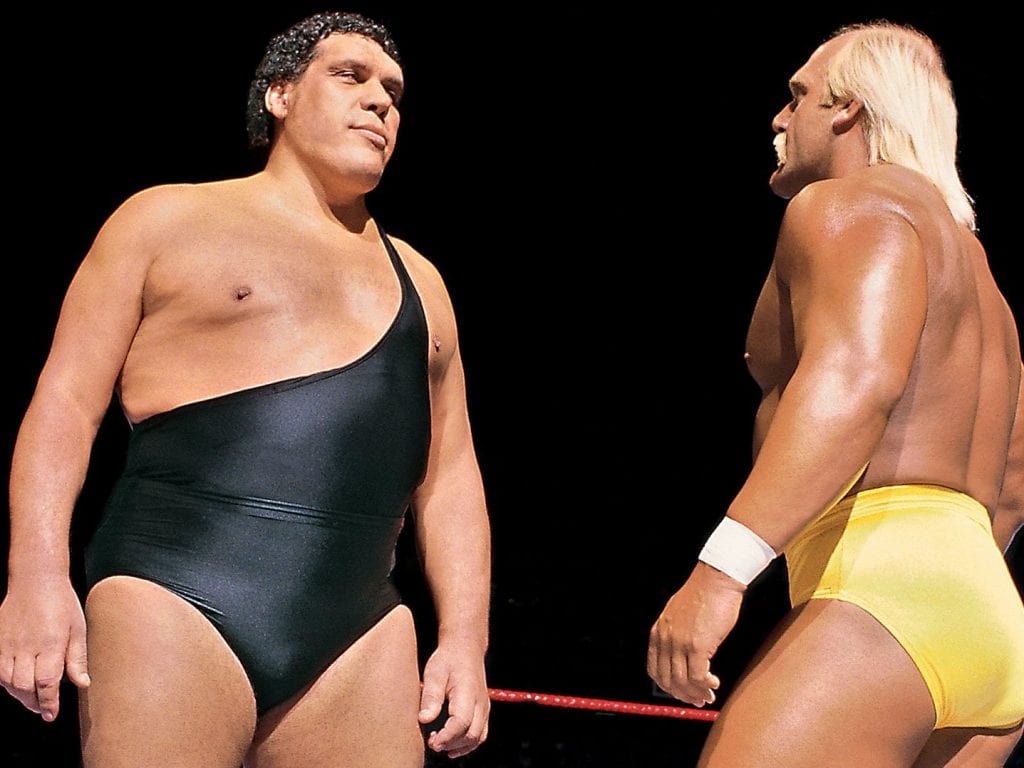 Hogan is 6'7", but Andre the Giant was 7'4" and weighed 520 lbs. Unfortunately, his massive size was a consequence of acromegaly, which is a condition that causes your pituitary gland to make more growth hormone than necessary. As a result, a person's bones will double in size, and the body has to accommodate. Furthermore, this was the cause of his early passing at the age of 46.
NIKOLAI VALUEV
Just like Andre the Giant was considered one of the fiercest athletes in the world of wrestling, Nikolai Valuev is an intimidating force in the boxing. His nickname is "The Russian Giant". Boxing is already an incredibly demanding sport because the toll on your body is no joke. However, facing off against Valuev is even worse. He measures 7'0" and weighs 328 lbs.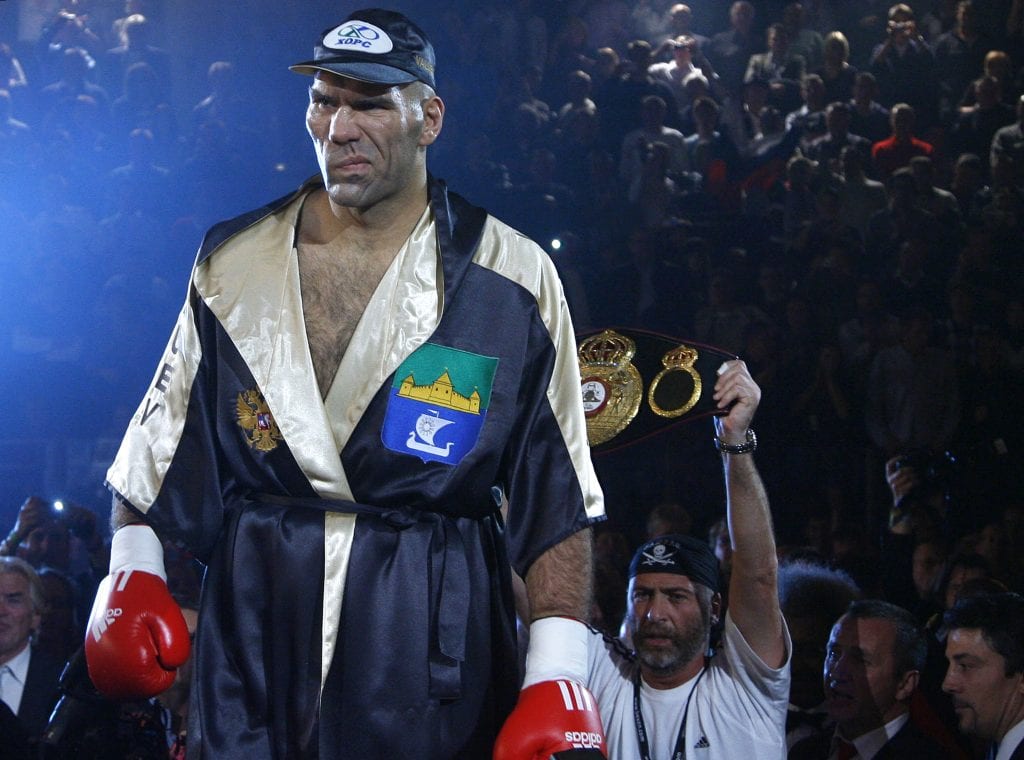 No one would walk into that ring without giving it a second thought. Furthermore, his size might have been a major intimidating factor for opponents, but he was even great at the craft. Valuev has a 50-2 record and is considered the tallest, as well as the heaviest, world champion currently. Interestingly, the last win in his career was against Evander Holyfield.
CHOI HONG-MAN
Every aspect of fighting sports has a "giant" that becomes incredibly famous if his ability is just as impressive. This South Korean legend is actually the master in two different rings. He measures 7'2" and competes in the 310-365 lbs. category in kickboxing and MMA. He had many nicknames due to his range of disciplines.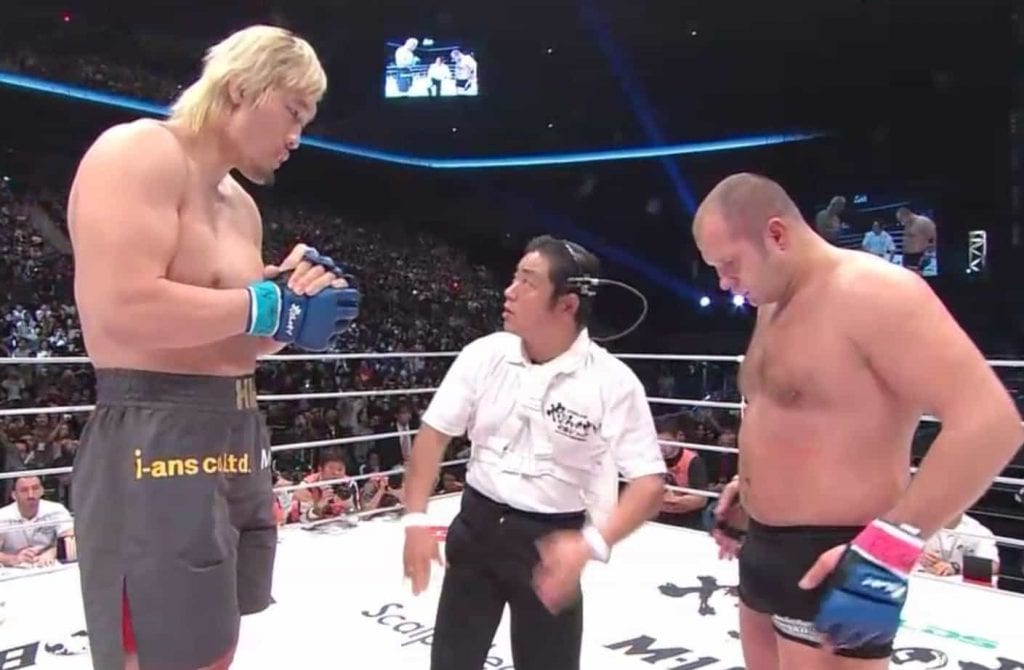 Some knew as him as "Techno Goliath", "Korean Monster", "Korean Colossus", and other variations. Meanwhile, most of his fame really came from the K-1 kickboxing promotion, instead of MMA, where he didn't do as well. He lost against Mirko Cro Cop while beating other athletes like Jose Conseco. He might need a little more training to overcome the major players.
RONNIE COLEMAN
This famous bodybuilder famously uttered the words, "Lightweight Yeahhh buddy! LIGHTWEIGHT BABY!" Bodybuilding reached mainstream recognition thanks to Arnold Schwarzenegger with his celebrity status as well as the documentary 'Pumping Iron'. However, not even Arnold could compete against Coleman in the discipline.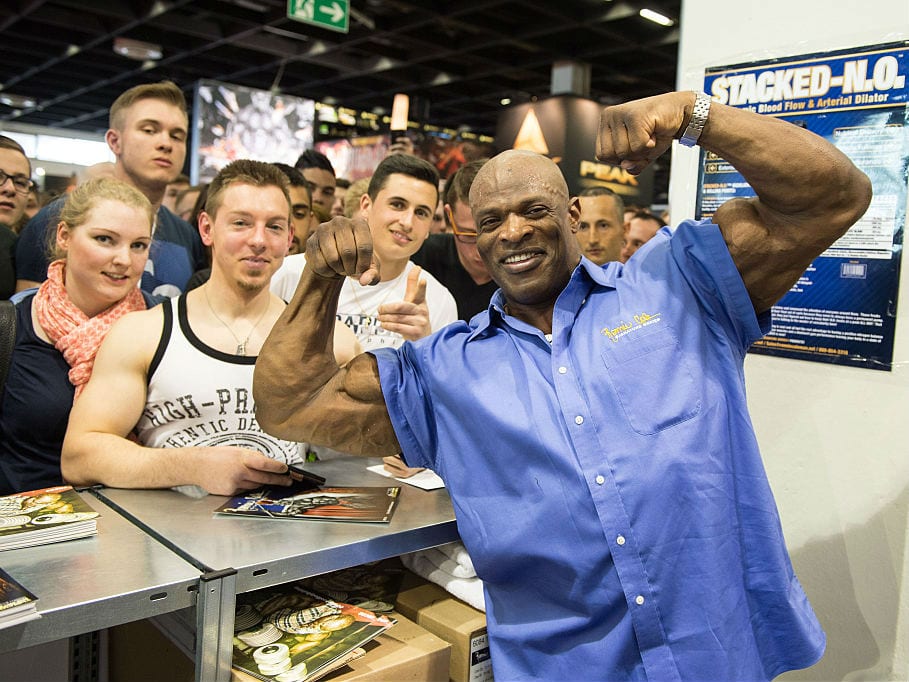 He was like Zeus at Mount Olympus; so, the God of the Olympic Gods. He is still remembered as the best bodybuilder in history, especially because he won Mr. Olympia eight times – an unbeaten record – and his has 26 IFBBS wins. Other things you should know about this athlete is that he weighs around 300 lbs. but he is only 5'11". His arms measure 24 inches. How about your arms?
ZDENO CHARA
It's time to move on from fighting sports, and discover other huge athletes from all over the world. Hockey is another harsh discipline that requires people with a lot of strength and roughness. It's almost a contact sport, considering how many injuries their players go through in a career, but not quite. However, no one wants to clash against Chara when he puts his skates on.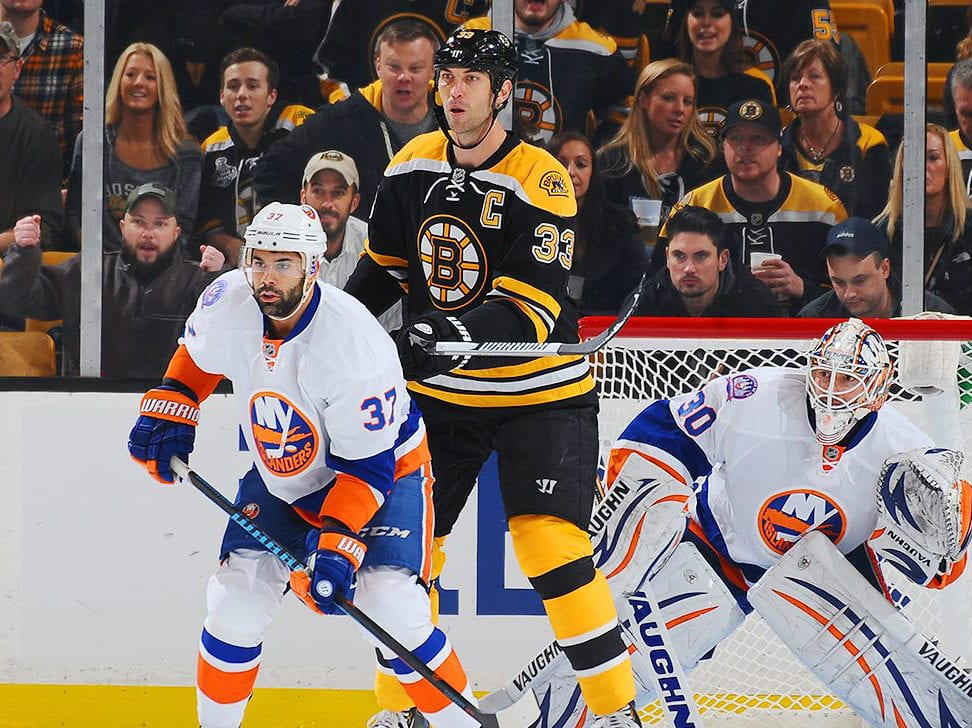 He measures 6'9", which makes him taller than most of his opponents. Therefore, Chara is not afraid of removing his competitors. Additionally, he can hit a puck just as hard. His slapshot is known as the fastest in the league and possibly the world, but there's some dispute over that. With a speed of 108.8 mph, the athlete won the hardest shot challenge at the All-Star Game Skills Competition for five years straight between 2007 and 2012 (there was no competition in 2010).
MARIUSZ PUDZIANOWSKI
It almost seems like Mariusz is not human at all, although science has yet to prove his otherness. All kidding aside, this athlete from Poland measures 6'1" and weighs approximately 300 lbs. However, his other competitors are actually taller, especially at the World's Strongest Man contest. Regardless, Pudzianowski has something the rest don't.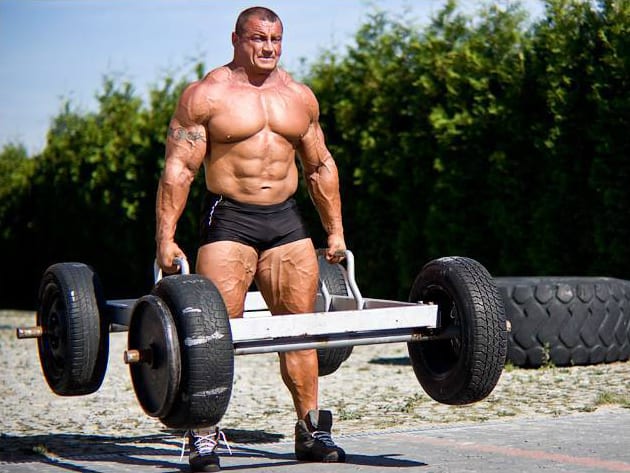 Mariusz managed to get on Guinness World Records for winning five Strongman competitions, but that's not all. At some point, he decided that just being considered the strongest man in the world was not enough. Therefore, he decided to enter the MMA league. Some people thought that he wouldn't be fast enough for the matches, but he has a 12-4 record.
YAO MING
Almost everyone who is a fan of basketball knows about this player. He is the biggest basketball star from China, and his height might provide a huge advantage, but Yao moves like no other athlete. He stands at 7'6" and was chosen as the No. 1 overall by the Houston Rockets. Since then, Yao has proven to be a legend in the league.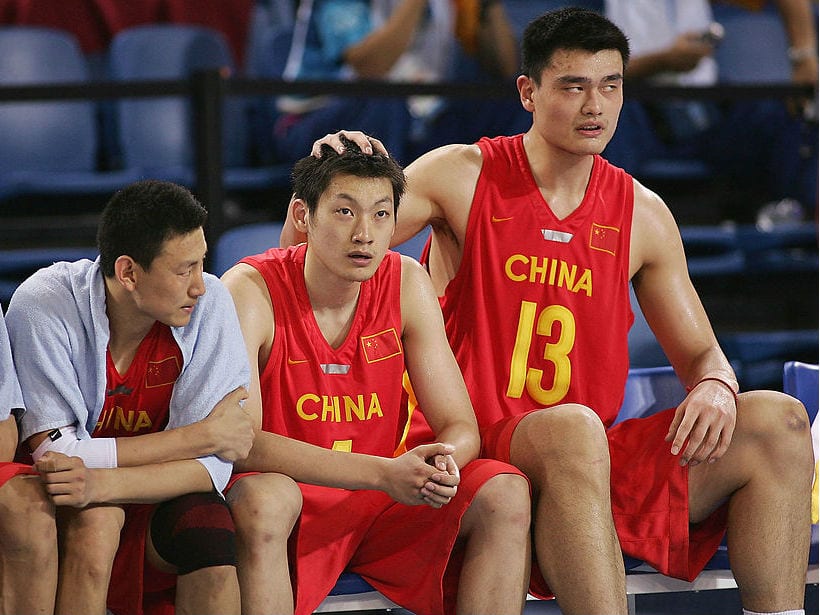 Yao Ming was named CBA MVP in 2001 and champion in 2002. Later on, the player became an All-Star in eight of nine seasons at the NBA. Sadly, due to a foot and ankle injury, he was forced to retire from the game. Despite his fierce size, Yao was known as a "gentle giant" because he moved swiftly and had a soft touch that made his plays even better.
WILLIAM PERRY
There is a reason why Perry's nickname in the NFL is "The Refrigerator". He is one of the biggest players ever to play football in America. Thanks to him, the 1985 Bears were feared by other teams because no one wanted to face the defensive tackle. He weighs 335 lbs., and his reputation in the league is almost as big as he is.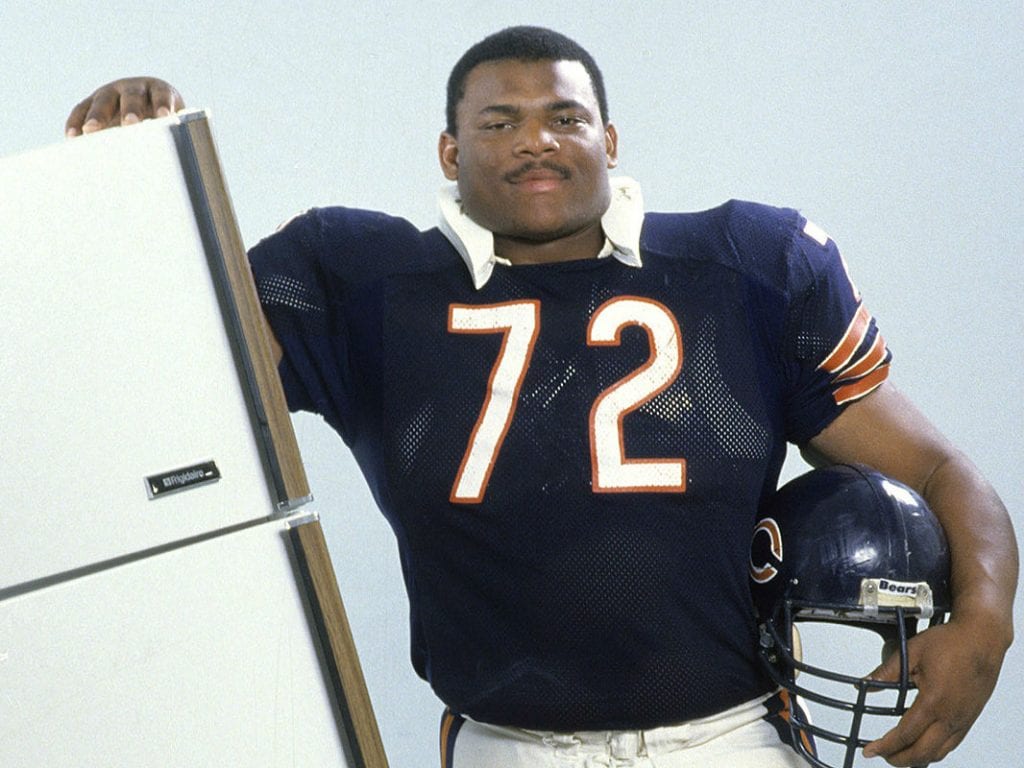 Runnings backs and quarterbacks had a lot of fear from The Fridge. He was played for ten seasons, but everyone remembers their Super Bowl win during his rookie season. This picture simply cannot describe how truly big Perry is. You have to consider that an average man has a ring size of 9 or 10. However, the Fridge's size is 25.
ERIC ESCH
His fans have nicknamed him "Butterbean", but he is definitely the kind of athlete that makes you think of the phrase "don't judge a book by its cover". Butterbean is not like the previous competitors on this list, as he doesn't look in shape at all. However, that's exactly what tricks people into thinking that they can beat him easily. That's not the case at all.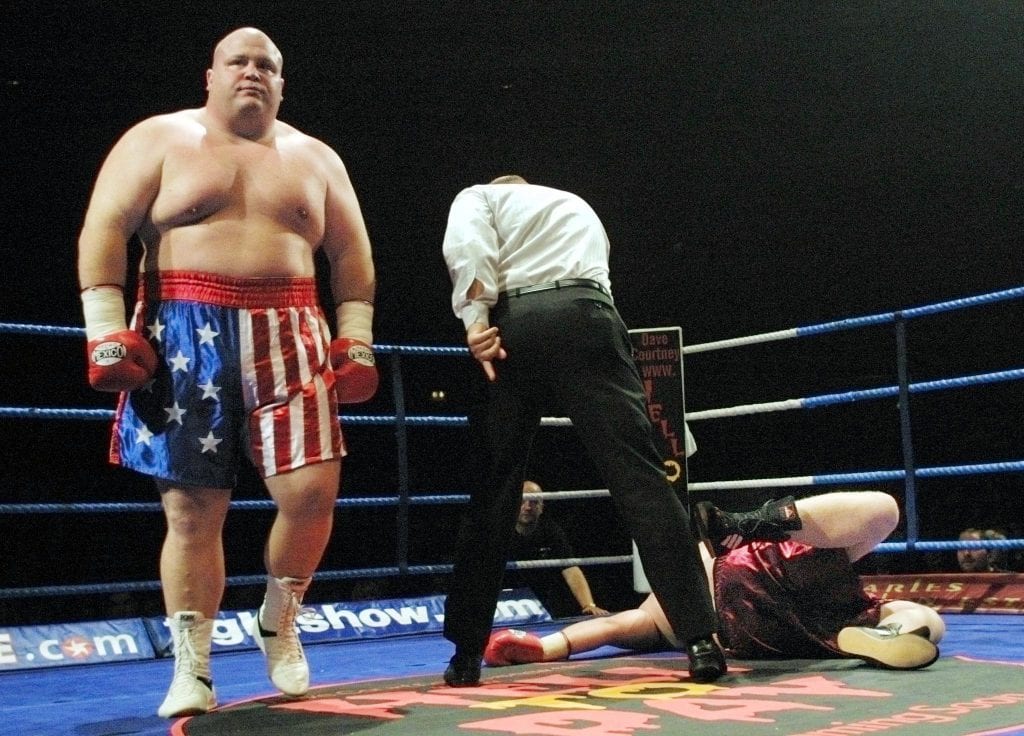 Esch weighs 425 lbs. but is just 5'11", and that's a lot of mass in a tiny body. Furthermore, he retired from boxing with a record 77-10-4. He also ended his career at the MMA with a 17-10 record and a 3-4 record at kickboxing. It seems that being built like that allowed Butterbean to withstand more than athletes who were in better shape.
JOHN SCOTT
As mentioned earlier, hockey is the kind of discipline that needs some of the toughest players outside combat sports. They have to be tall, as well as huge, and they need to build a reputation as scary. Therefore, the NHL has some of the most brutal competitors in the world, although some end up looking like kids next to John Scott.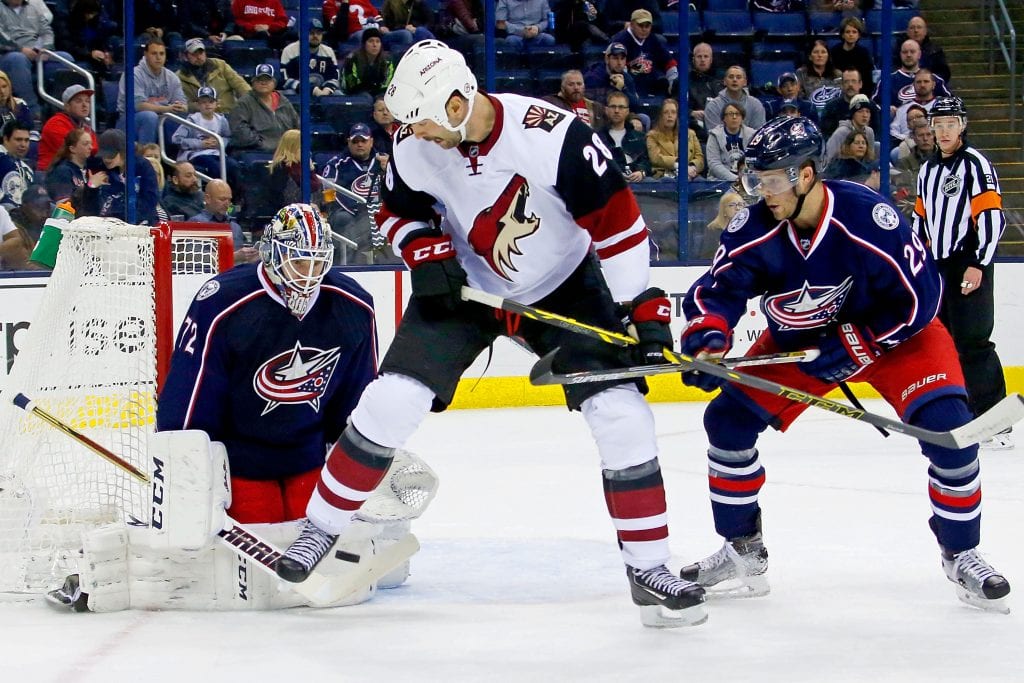 Scott was known as the enforcer because his huge body was able to knock out anyone from the other team easily. He measures 6'8"; so, players needed to make sure not to antagonize him. The athlete was not afraid of removing his glove to face off with an opponent. Nobody wants to be on the receiving end of that force.
TROY JACKSON
There something to say about the style of streetball in comparison to the NBA and the NCAA, and fans of it probably adore Troy Jackson, who was nicknamed "Escalade". He was considered the biggest player at the AND1 Mixtape Tour and was, in fact, just as big as an SUV. However, the great thing about Escalade was his movements.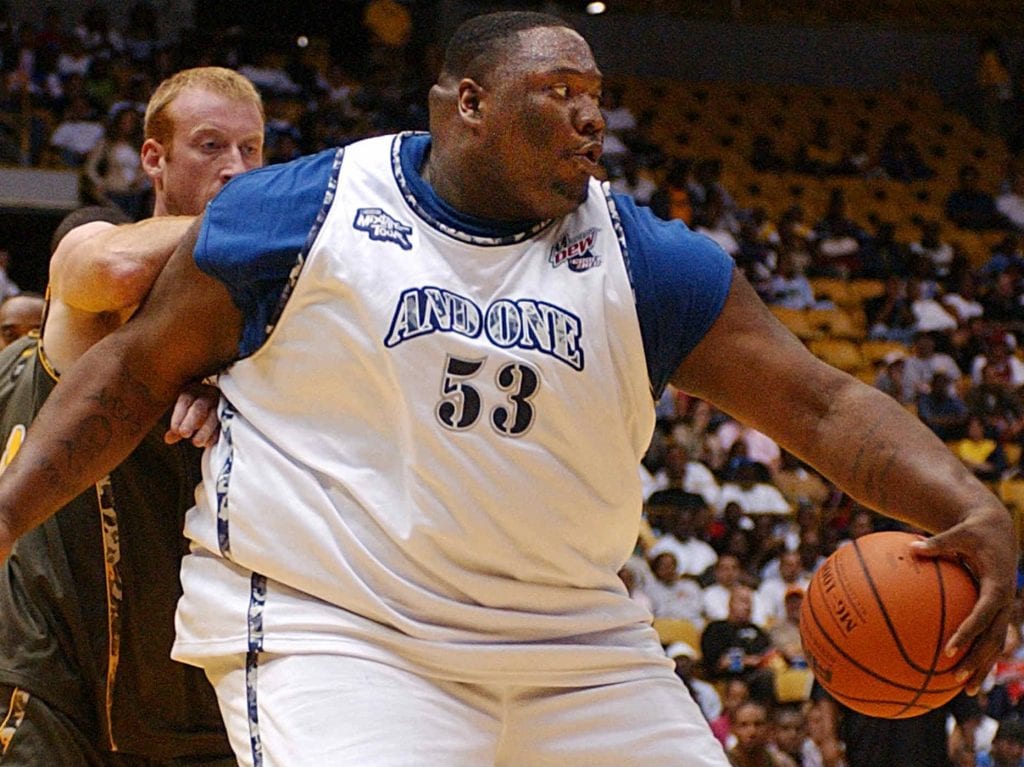 He was smooth as a racecar despite his car. At the height of 6'10", he weighed 500 lbs. in high school and Wallace Community College in Alabama. However, he had to drop a bit of weight to join the team at the University of Louisville. He might not have been in top shape, but don't let his size fool you. Jackson could move like no one else. Unfortunately, he passed away in 2011 at the age of 38 due to heart failure.
JON RAUCH
Baseball is not the kind of sport where there are tall or big athletes for the most part. The tallest in the team are usually pitchers, and that's the case of Jon Rauch, who is 6'11". He towered over everyone on his team, and this image proves it. It almost seems like he could have been a lighthouse, shining a light from his pitcher mound.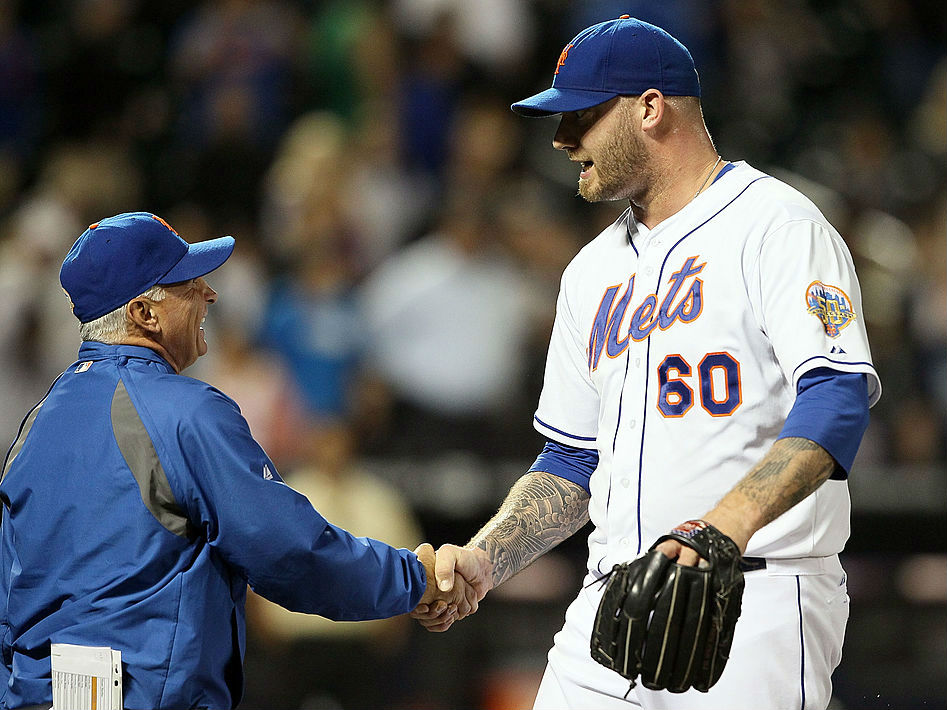 Let's compare him to the amazing NBA star Shaquille O'Neal, one of the biggest athletes in the world. He was only two inches taller than Rauch if you can believe it. Additionally, his free throw made it seem like he had never seen a ball every time he was up. However, Rauch could make a four-seam fastball, curveball, changeup, and cutter without problems.
PETER CROUCH
Now, when it comes to soccer, it's often believed that only the smallest players as the best, like Lionel Messi. However, Cristiano Ronaldo is not particularly small, and Peter Crouch from England is considered the tallest ever to become a professional in the game. He is 6'7" and has been one of the most important players in England for the Premier League since 1998.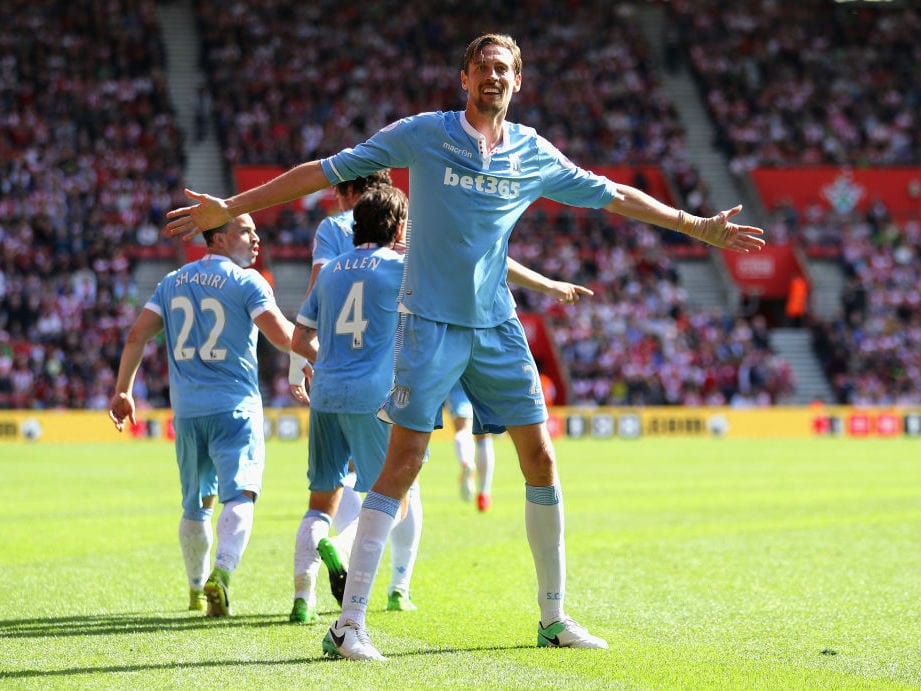 The great thing about his height is that he can see over his opponents and strategize better. That's a great advantage as a striker. Crouch had played with Tottenham, Aston Villa, Liverpool, and Stoke City. Additionally, he was part of the English team at the 2006 and 2010 World Cups. He managed to get 42 caps for them.
MANUTE BOL
You might think that this picture has been altered to make Bol look like a cartoon character, but that's not the case. Fans of basketball are still surprised with the height of this player, which stands at 7'7". He could have been part of a Kaiju movie with those long legs and arms. He could probably reach the basket without jumping.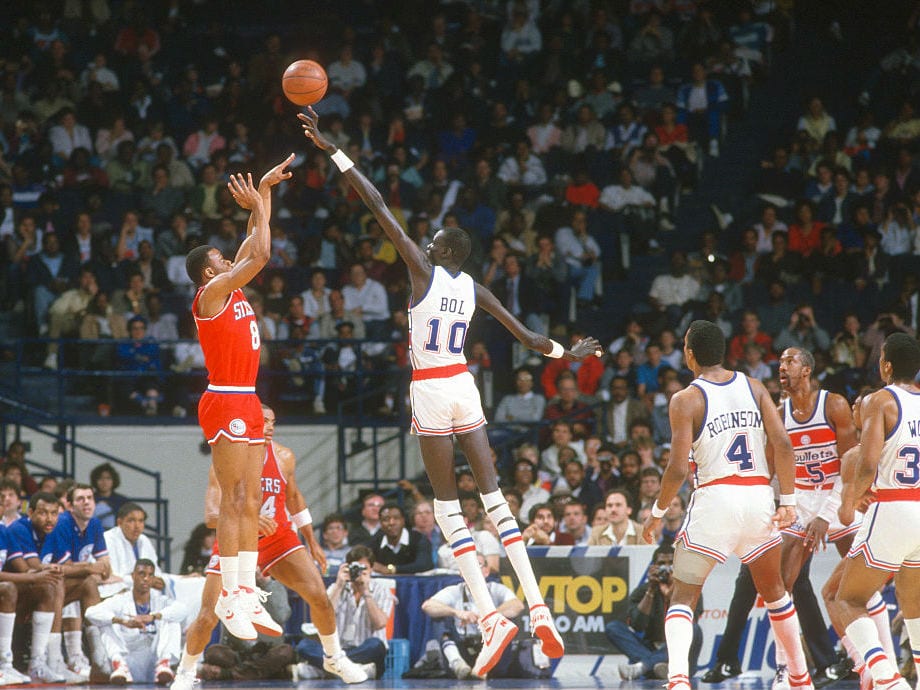 However, Bol wasn't the smoothest player in the league. His main purpose at the court was blocking others, and he was the best. In fact, he managed to stop 2,086 shots during his career and scored 1,599 points during his games. After his career at the NBA ended, he became a political activist. Unfortunately, he passed away in 2010 due to kidney failure. He was just 47 years old.
BOB SAPP
Sapp almost seems like action movie antagonist or the goons that usually accompany the villains. He measures 6'5" and weighs 300 lbs. This man was basically a jack of all trades in sports. After trying for football, he became a mixed martial artist, who could make opponents quake in their boots.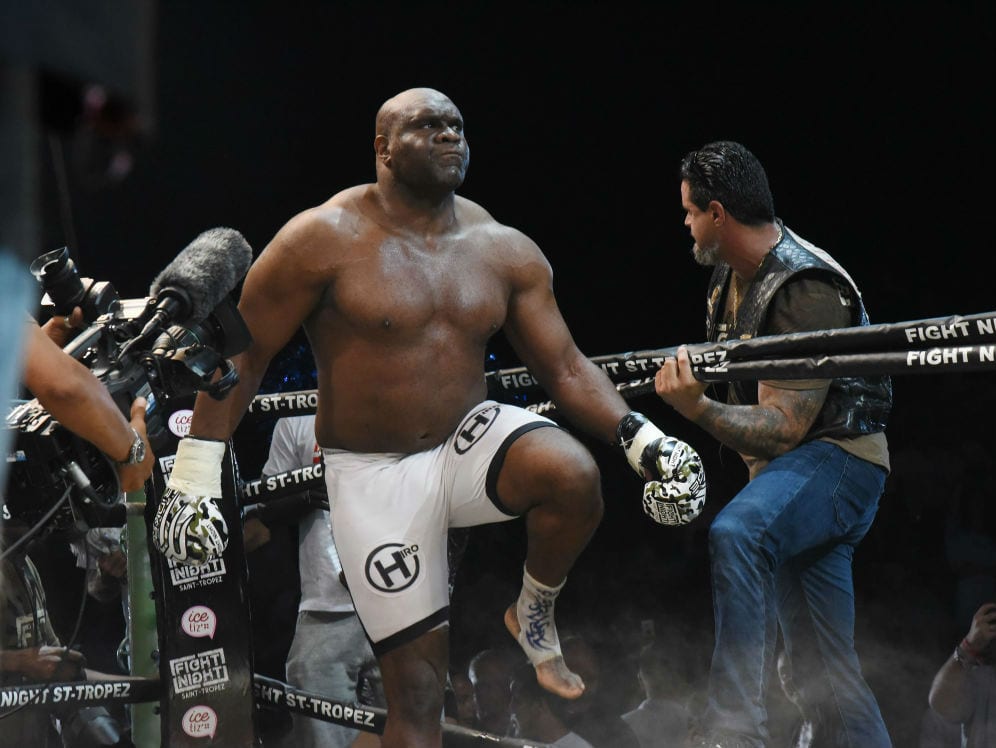 Fortunately, his competitors soon learned that he couldn't fight as fiercely as he looked. He was draft in the third round of the 1997 NFL Draft, but his career in football didn't sore. Therefore, he started kickboxing and learning other disciplines. He fought in Japanese circuits such as Pride, Rizin, and K-1, but Sapp lost a lot more matches than he won. Luckily, he was great at wrestling.
IVO KARLOVIC
Tennis has seen some considerably tall players, but no one has been quite like Ivo Karlovic, who measures 6'11". His size alone was enough to make others fear to play against him, and the tennis pro managed to reach No. 14 on the ATP world rankings. Additionally, he has the record for most career aces.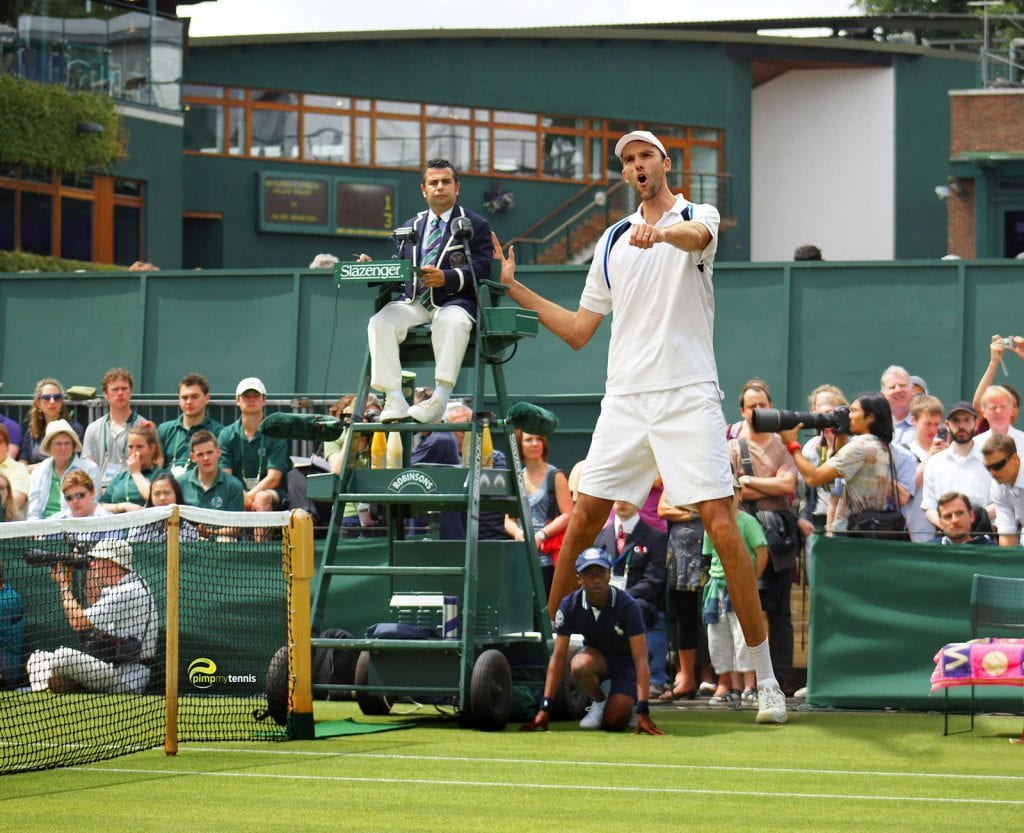 Also, he has the second-highest serve in the history of the ATP with 156 miles per hour. It might not be the top spot, but he managed to break the record for fastest second serve with 144 miles per hour. Additionally, Karlovic won eight ATP singles titles between 2007 and 2016. Meanwhile, Reilly Opelka is the same size as Karlovic.
NATALIYA KUZNETSOVA
Women bodybuilders might not be the most popular, but they are some very impressive ladies. Aside from having arms that are more than twice as a large as an average man's limbs, she can lift 520 lbs. and bench press 375 lbs. This woman in her 20s has managed to make a name for herself in the world of bodybuilding.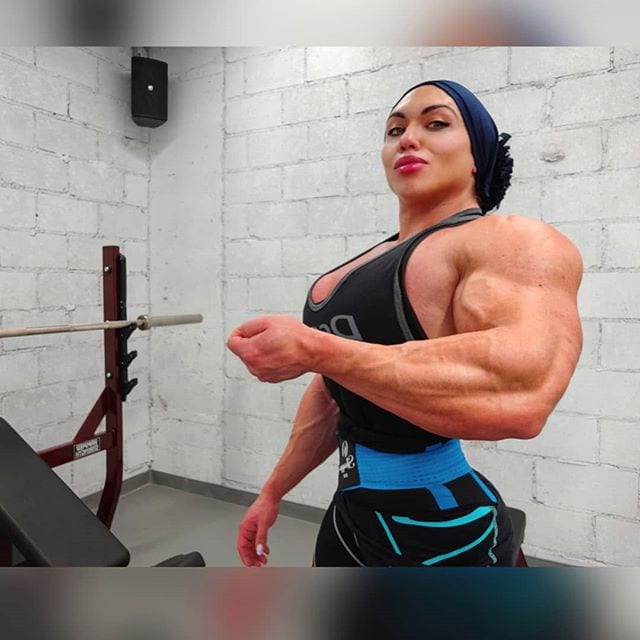 She also loves competing in lifting contests. Kuznetsova once said, "Just a few months after I started exercising, I performed at regional competitions and I liked it very much. I became an absolute champion of Zabaikayle Region when I was sixteen. That's how it all began. I even did army dogfighting. I was not too bad. Results became visible pretty fast."
TACKO FALL
These pictures definitely seem out of this world. Fall is 7'7!, and here was captured next to Carsen Edwards who is 6'1", which is still pretty tall. However, Tacko is much larger, and the athlete is currently looking to join the full-time roster for the Boston Celtics in 2020. He has been a pretty surprising asset for the team.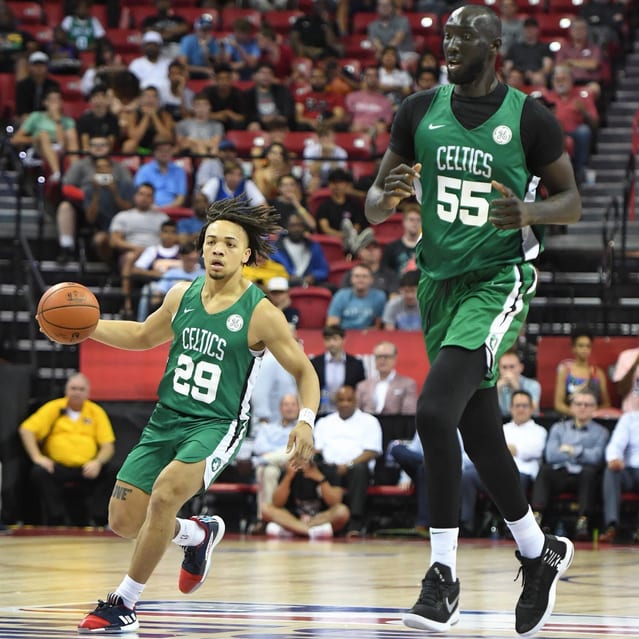 After four summer league matches, he got 34 points on 16-for-21, as well as 17 rebounds and 4 blocked shot in just the first hour. A scout told the Boston Herald that teams must be regretting not drafting Fall in Central Florida. "I'm still stunned that no one even spent a late second-round pick on this guy," he said. "The risk-reward upside is phenomenal."
CHRISTIAN MCCAFFREY
McCaffrey entered the NFL with a bad reputation, but he has proven himself as fearsome running back. He definitely worked hard to improve his performance after the 2018 season. He even told Bill Voth from the Panthers, "It's not like I've found some secret sauce that's going to make me break tackles. It's really just continuing to train and continue to get better in every area and eventually that stuff will come. It's nothing I haven't been doing. It's just continuing to work."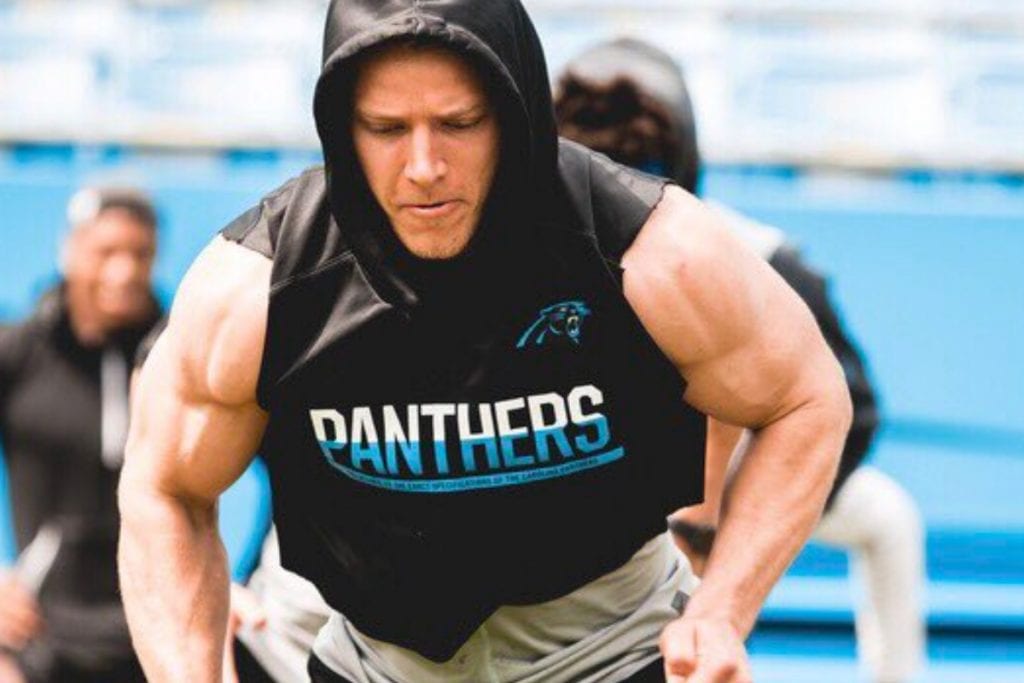 The past season he was on the game for 90% of snaps, but he might not do that again for his next seasons. Additionally, he will be playing with the fifth-round draft pick, Jordan Scarlett, which means that McCaffrey will be safer while performing more intricate plays. Hopes for this player are very high.
DALIP SINGH RANA
Fans of wrestling know this player as "The Great Khali", and he definitely lives up to his nickname. He measures 7'1" and has a frame fit for a titan. He managed to earn the title of WWE World Heavyweight champion in 2007. He actually became the first Indian wrestler to be picked for the WWE in 2006.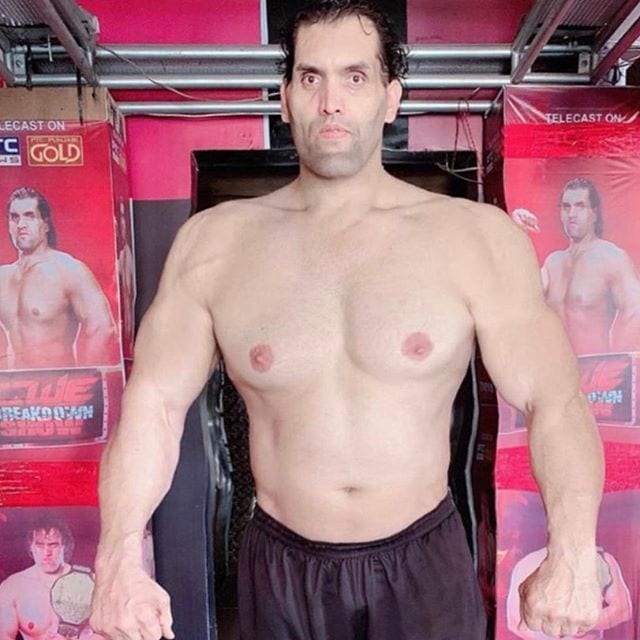 In fact, he had been in the wrestling circuits for some time before being recognized and awarded that honor. Additionally, Singh Rana has actually made some popularity in the mainstream and even in entertainment. He has appeared on several television shows and movies, such as 'The Longest Yard' with comedian Adam Sandler.
BLANKA VLASIC
At the Olympics, the high jump can be one of the toughest disciplines for athletes. Every part of their bodies has to be placed correctly to go over the bar. Therefore, have longer limbs might seem like an advantage, but that's not necessarily true. If you cannot control your long arms and legs, you might not succeed.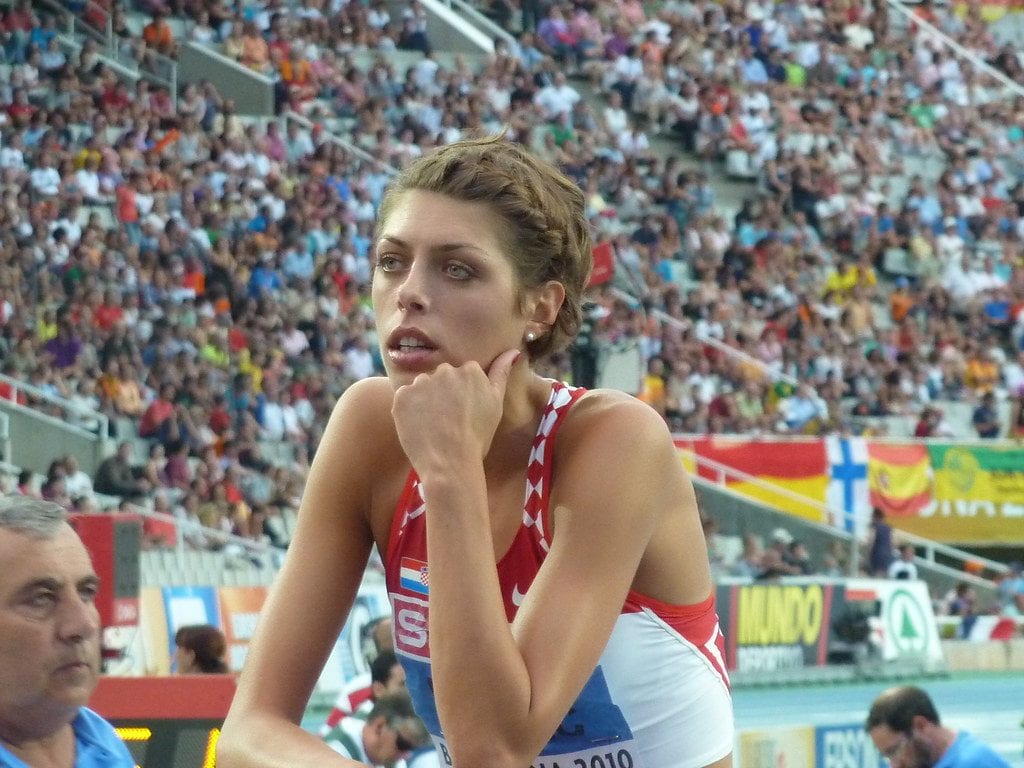 Luckily, Blanka Vlasic from Croatia has amazing skills with a height of 6'3". She never let her high stature get in the way of making the top marks. Vlasic is considered one of the best high jumpers in the world, who received medals are different Olympic Games: silver in 2008 and bronze in 2016. Additionally, the athlete has won gold at the World Championships and World Indoor Championships.
EDDY CURRY
Curry was picked during the 4th overall selection at the 2001 NBA Draft, and his career took off from there. At the height of 7'0", it seemed that he started gaining too much even for a huge basketball player. He has played for four different teams during his 11 years in the league and currently competes with Zhuhai Wolf Warriors in China.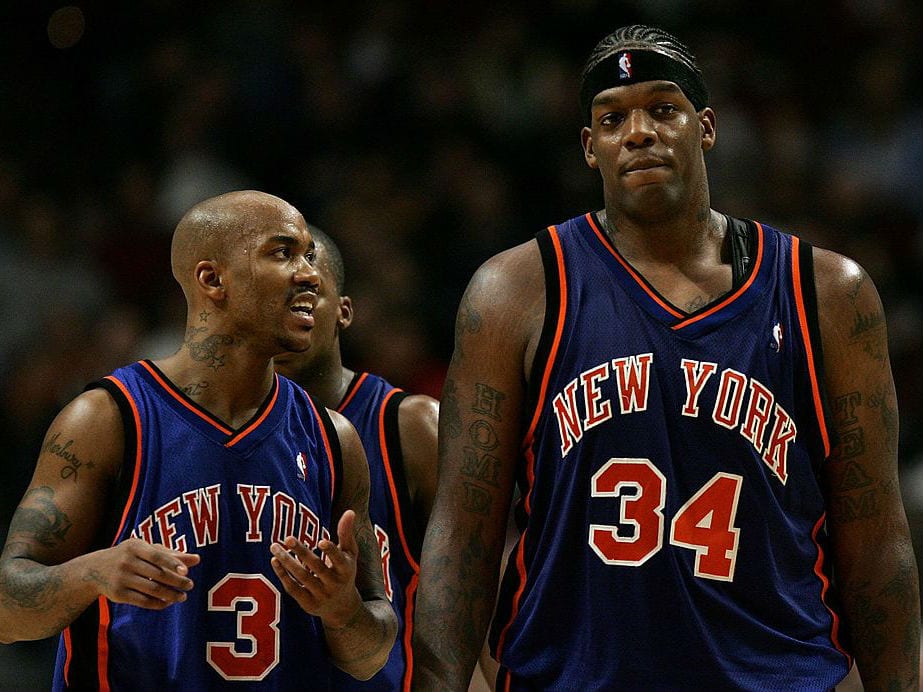 The athlete weighed 285 lbs. at the beginning. However, it seemed like after he was traded from the Chicago Bulls to the New York Knicks, several issues began to surface for Curry. Some of these problems stemmed from a congenital heart condition. Luckily, even after gaining a lot of weight, he was still one of the best basketball players ever.
PAUL WIGHT
It seems that almost every legend from the world of wrestling has a cool nickname, and Wight is fondly called "Big Show". His moniker is absolutely accurate as he manages to give audiences a performance they will never forget. He has won the World Championships seven times and measures 7'0" with a weight of 383 lbs.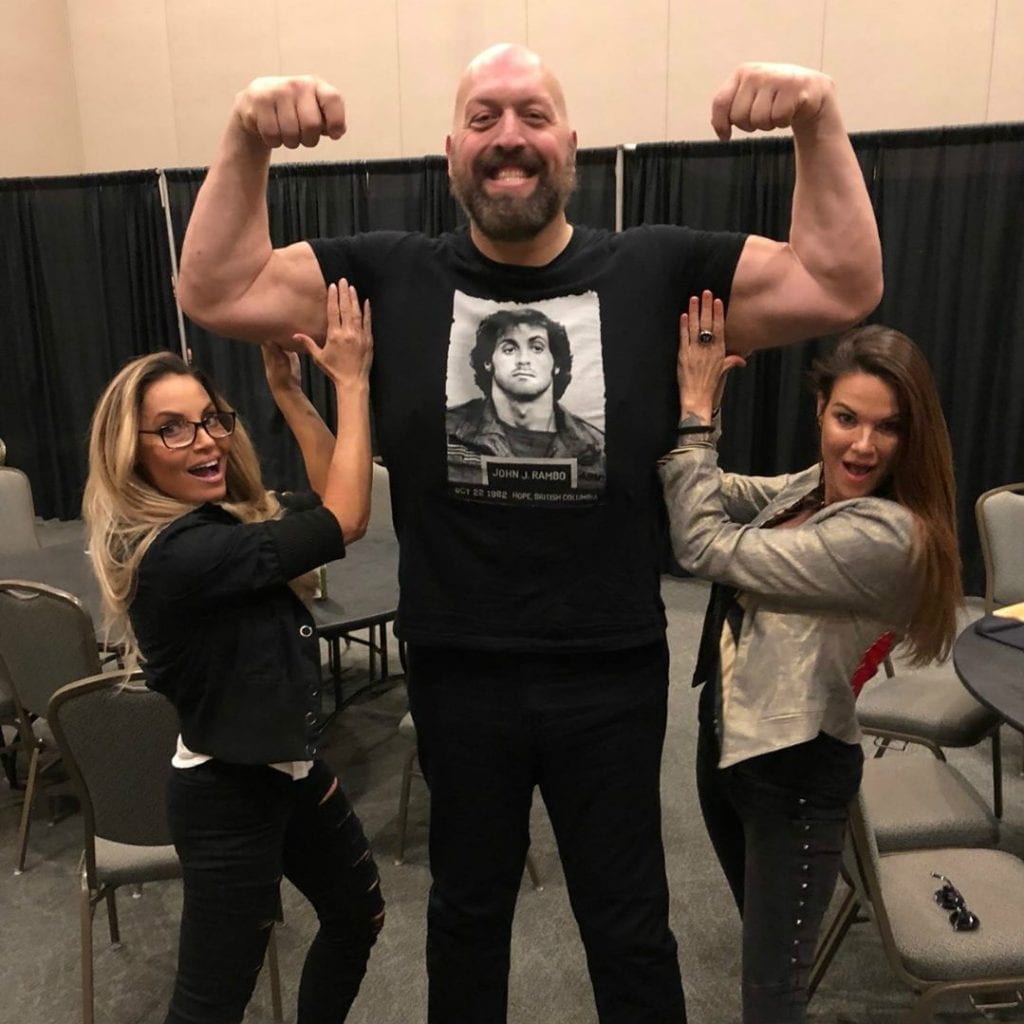 His career started in 1995, and Big Show became WWE regular since 1999. He was so recognized for his fighting that he landed several roles in Hollywood. He was in cult classics like 'Jingle All the Way' and 'The Waterboy'. Additionally, he has participated in 'Are You Smarter Than A 5th Grader?', where he got $15,000 for his chosen charity, United Service Organizations.
NATE NEWTON
Another athlete in the NFL, Newton might not be the most intimidating on the field based on size, but this Dallas Cowboy is one of the offensive guards anyone has ever seen. He measures 6'3" with a weight of 335 lbs., but what scares the defenders is the power behind this man. Newton doesn't let anyone get near the quarterback.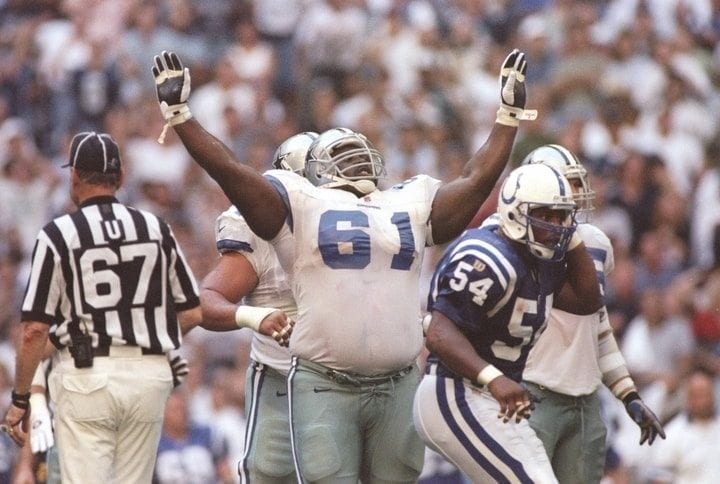 Thanks to him, Emmitt Smith became the all-time leader in rushing yards in the NFL. However, one of his biggest fans was quarterback Troy Aikman, and together, they managed to win 3 Super Bowls. Sadly, Newton was undrafted during college but won 6 Pro Bowl picks and three rings later on, which proves that perseverance works.
EMMANUEL YARBROUGH
Sumo wrestling is a tough discipline, but Yarbrough has also mastered mixed martial arts. His size is one of the most massive on our list at a weight of 882 lbs., which is a Guinness World Record. He only measures 6'8", though. The record might seem like a huge number for athletes, and that's because Guinness considers all sports for the category.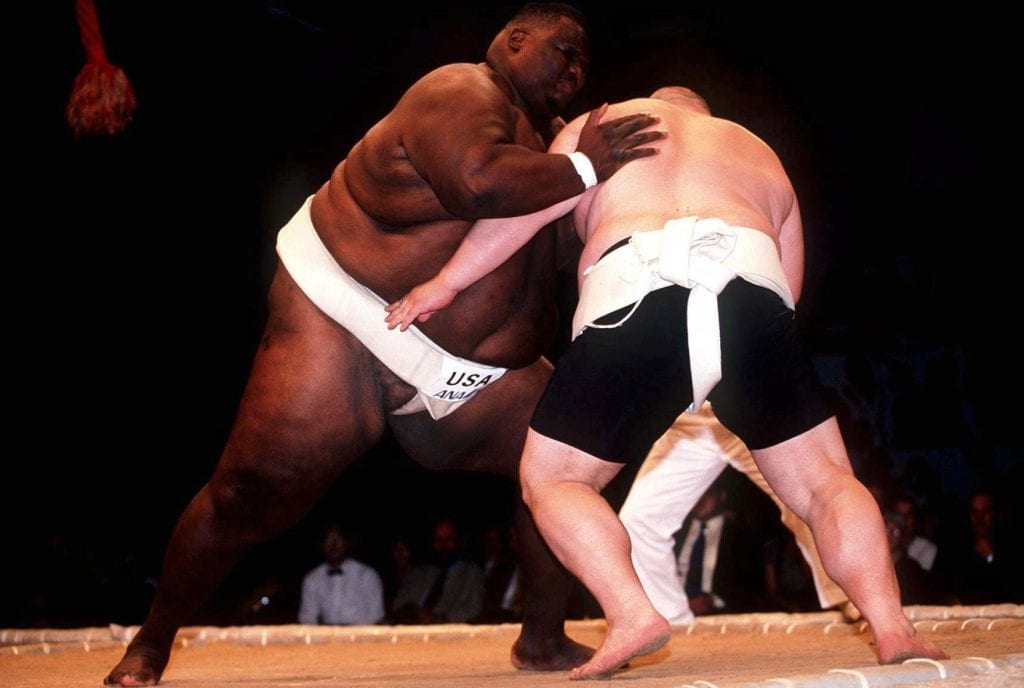 Yarbrough started his career as an All-American collegiate wrestler, and soon enough, he reached the World Amateur Sumo Championship. Later on, he competed at eh firsts UFC tournaments, impressing people along the way. Unfortunately, the athlete passed away in 2015 when he was just 51 years old.
PHIL BLACKMAR
We bet that none of our readers even considered that a gold professional would make it on this list. The reason is that height in golf might actually be a disadvantage for athletes. The fact is that larger bodies will have to exert more energy during their swings to make a good shot. However, Blackmar didn't let that stop him.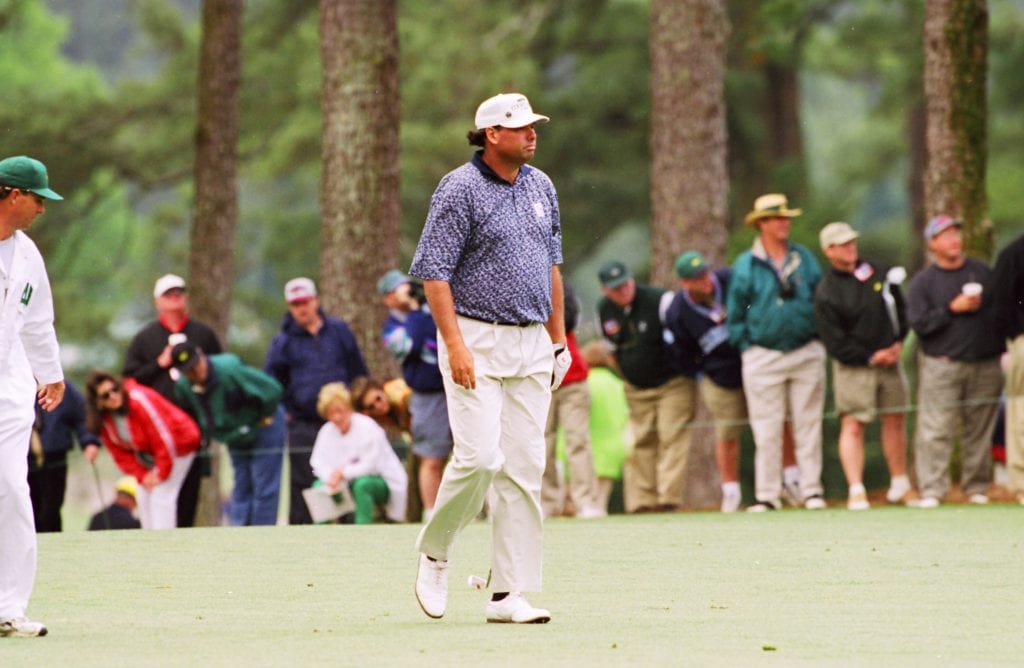 At the height of 6'7", he is still on the PGA Tour even after 15 years. Apparently Craig Smith has apparently surpassed Blackmar in height with 6'8", but it's still unofficial. Meanwhile, Blackmar continues his career with five Tour wins; three were on the PGA Tour: The Greater Hartford Open in 1985, The Provident Open in 1988, and the Shell Houston Classic in 1997.
JOHN ISNER
Isner is another tennis player on our list, and he definitely uses his height as an advantage in the court. He measures 6'10" and has an excellent career. After becoming a professional in 2007, he started making a name for himself. But in 2010, he won at least one title every year, except in 2016. We have to acknowledge his skills.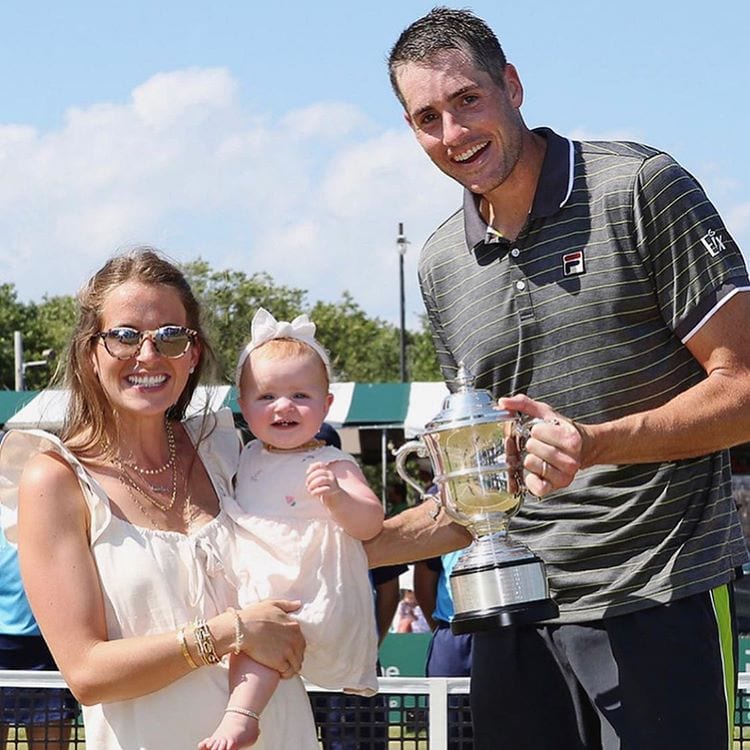 His serves are some of the best ever seen, and he has the record for the fastest serve ever at the Association of Tennis Professionals with 157.2 mph. He has won against Top Ten competitors and has a top-ranking at No. 9. Additionally, he has played some of the longest matches in ATP history: one in 2010 and the other in 2018.
SHAWN BRADLEY
He might not be the tallest in the NBA, but at 7'6", he is one of the most intimidating for sure. Take a look at this picture if you don't believe us. His fans will certainly remember him for his time as an NBA center in the 90s and 00s, and almost all of them had a poster of him on their walls. Everyone is a bit nostalgic for 90s athletes.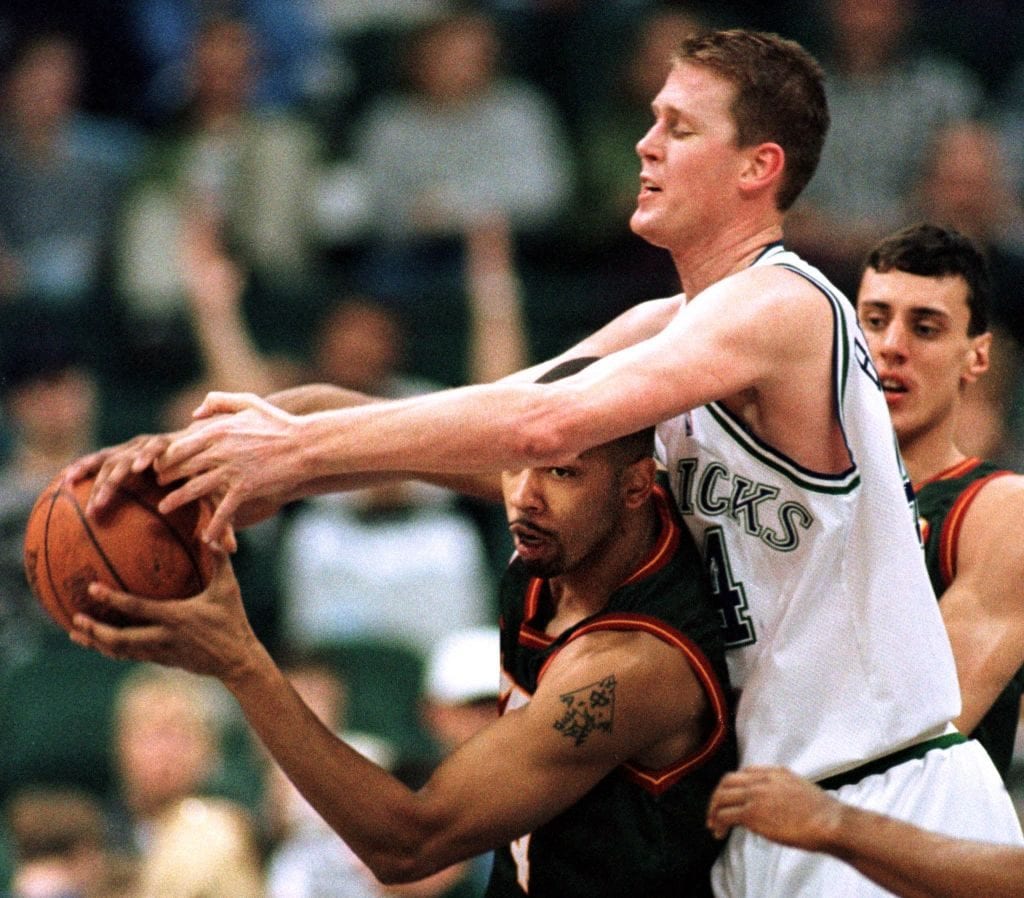 Bradley is considered one of the best shot blockers and sits in the No. 14 spot of all time, with Manute Bol just below him. His amazing skills actually made him a target for opponents, who wanted to see him on the wrong end of posters. Many highlight reels of the professional show other players dunking on him.
LOEK VAN MIL
As mentioned, pitchers are always the tallest players in baseball, and this Dutch athlete is no exception. Sadly, he was never part of the Major Leagues. Instead, he switched from Double-A and Triple-A constantly in the U.S. However, people loved watching him at it, especially due to his height of 7'1".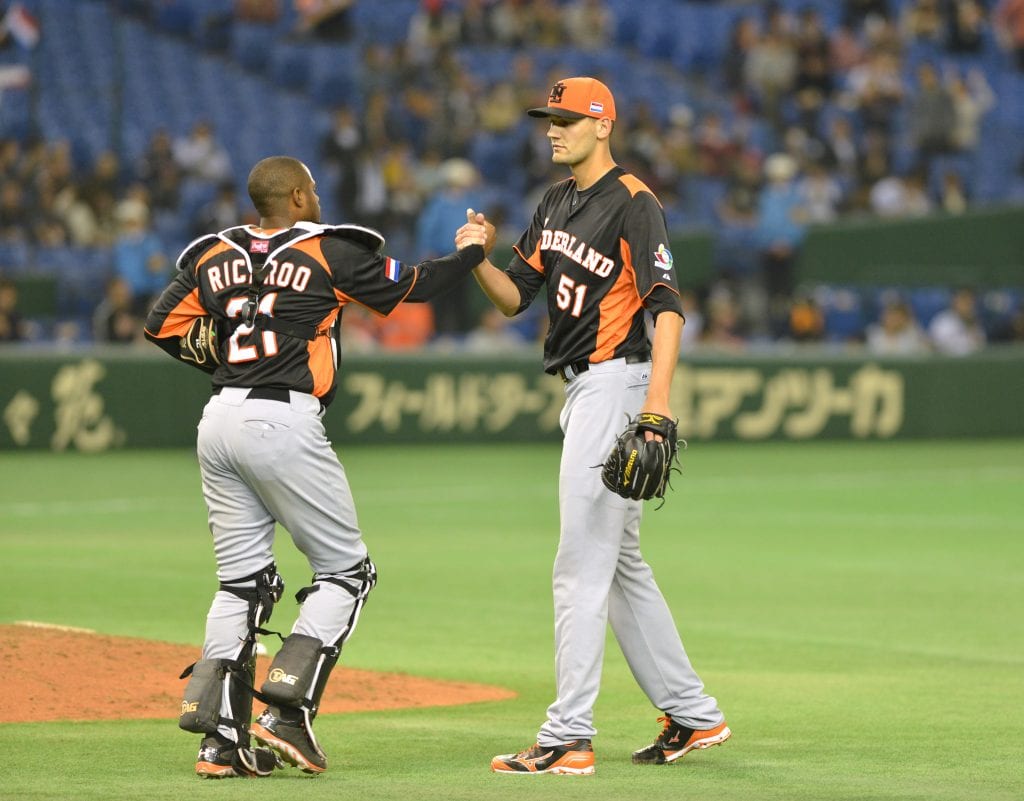 His full name is Ludovicus Jacobus Maria Van Mil, and other than switching things up in the American minors, Van Mil has also competed in Japan, the Netherlands, and Australia. He was even in the 2007 World Baseball Classic. Sadly, the athlete couldn't go to the 2008 Olympics because of an injury.
PAUL MILLAR
As mentioned before, most soccer players are not that tall, and Paul Millar competes for the title of the tallest professional soccer player of all time. It's said that he is only a hair bigger than Kristof Van Hout, the Belgian goalkeeper, but that has never been proven. He is 6'10", which is almost a head over Peter Crouch.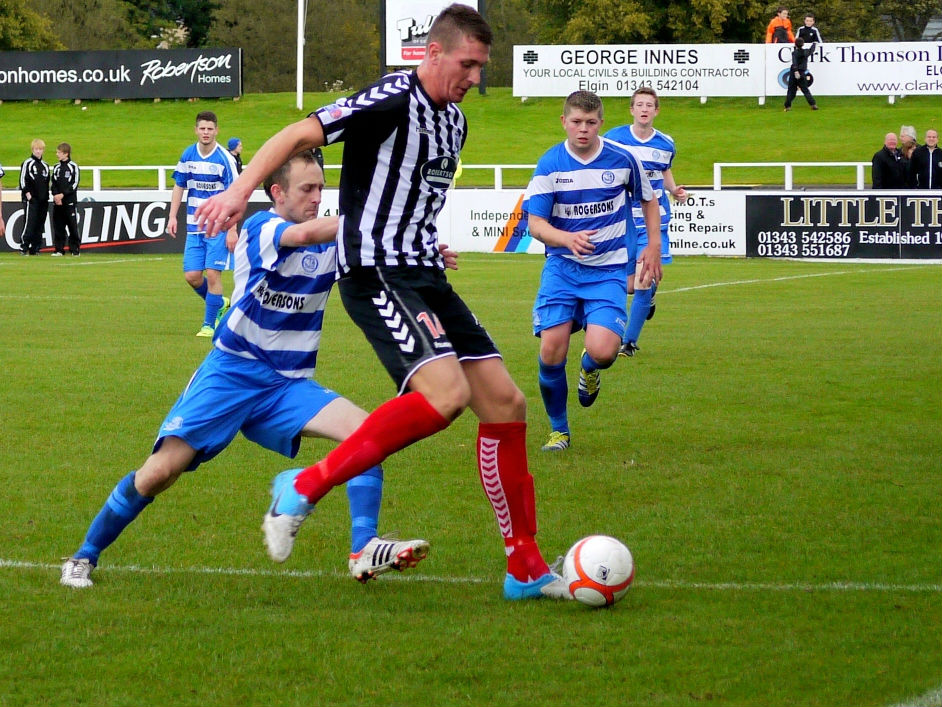 Sadly, due to an ACL injury 2014, Millar was forced to retire early from his career in 2016. But, everyone will still remember this player from Scotland, especially because he was only one ever at the Elgin City FC to scot in the League Two Playoffs. There is always something to stay about being the first and the only one to do something.
JOHN DALY
Now, when we mention Daly on this list, it's not exactly because of his height. In fact, he is only 5'11", which is small considering the other athletes. However, his personality alone was larger than life, and his weight was 285 lbs. before his career started going downhill. The pro-golfer had to go through a lap-band surgery in 2008.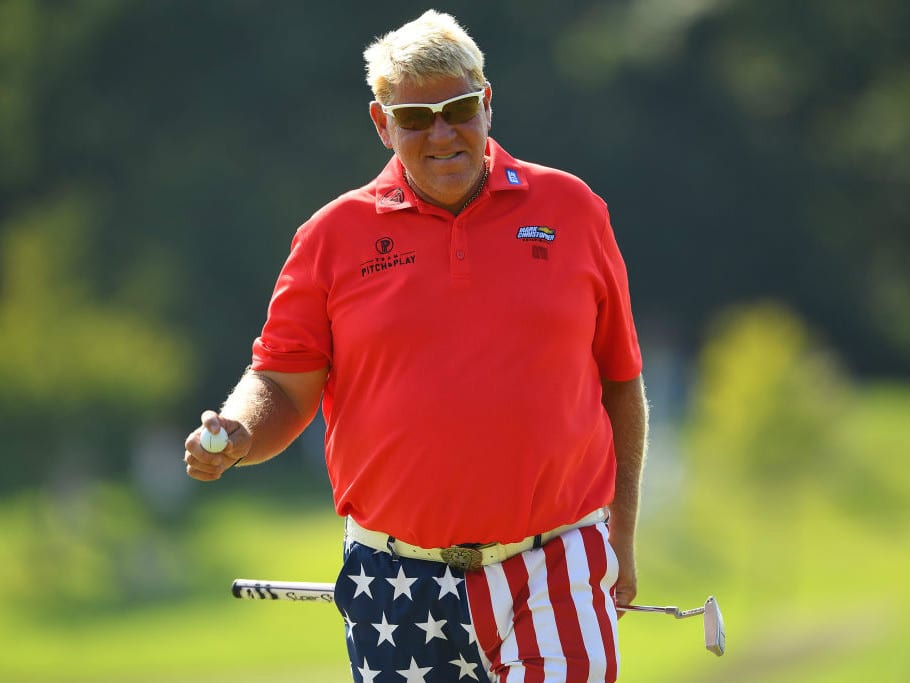 However, he retained his swagger and acted like he didn't care. Most athletes will establish a solid exercise program to lose the weight or maintain the surgery, but Daly only started drinking Diet Coke. In a 2014 interview with The Guardian, Ewan Murray said, "He still smokes – to the tune of 40-a-day – but his infamous Diet Coke fondness has been toned down a little … 'I used to have 26-28 cans a day. Now I have 10-12 at the most.'"