Where Are They Now: 40+ Major Hollywood Actors Who Slipped Off the Radar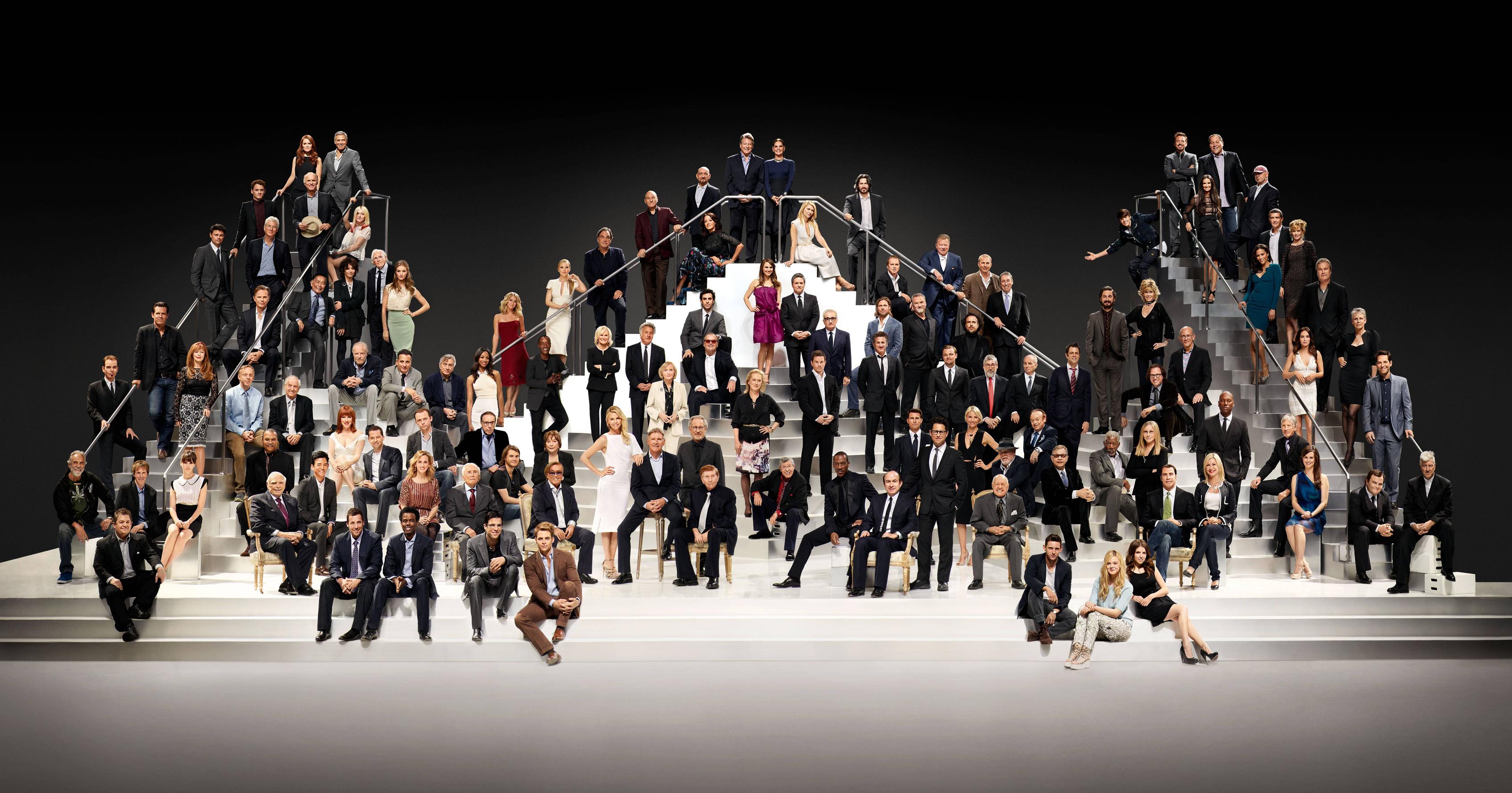 Hollywood churns out so many films that it's easy to forget about the actors that star in them. Unless, of course, they reach legendary status, like Meryl Streep, Sean Connery, or Audrey Hepburn. The film industry is a notoriously difficult business, so it's not surprising that so many famous faces fade into obscurity. But hey, at least we can take comfort in the fact that, after their time in the limelight, they're just like us! From child stars that flew off the rails to teen heart-throbs that have normal suburban lives now, we've got 'em all. Read on to find out if your faves from years gone by are on this list!
Cameron Diaz
Diaz was the queen of nineties rom-coms, but also made a big name for herself in more serious films like Gangs of New York and Vanilla Sky. She is the voice of Shrek's Princess Fiona, and of course, starred alongside Lucy Liu and Drew Barrymore as the power-trio Charlie's Angels.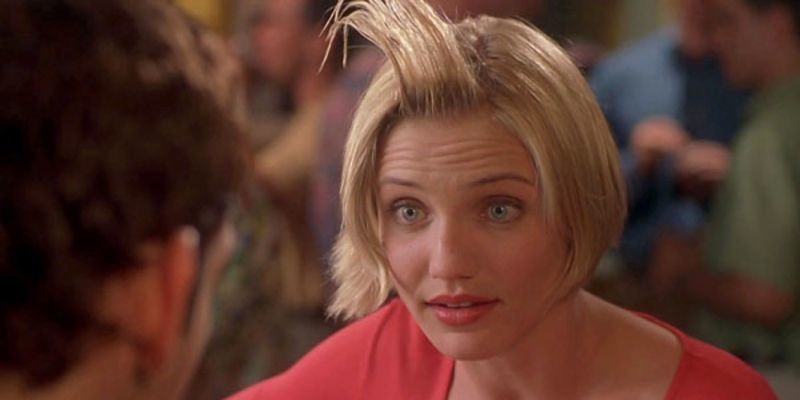 The last film she worked on prior to her retirement was Annie in 2014, and by 2018 she would announce her retirement from acting. She has written two books in recent years, and one of them was even a New York Times bestseller! While we aren't likely to see her back on the big screen anytime soon, perhaps we can cross our fingers for another book.
Macaulay Culkin
You must have seen Home Alone, the iconic Christmas movie where youngster Kevin gets left behind when his family flies to Paris for a vacay. Next to Lindsay Lohan and Miley Cyrus, Macauly Culkin has got to be one of the biggest child stars of all time. Aside from Home Alone, Culkin was also in Richie Rich, and My Girl, which also made it big at the box office. But like many child stars, he had a few moments where he let loose maybe a little too publically.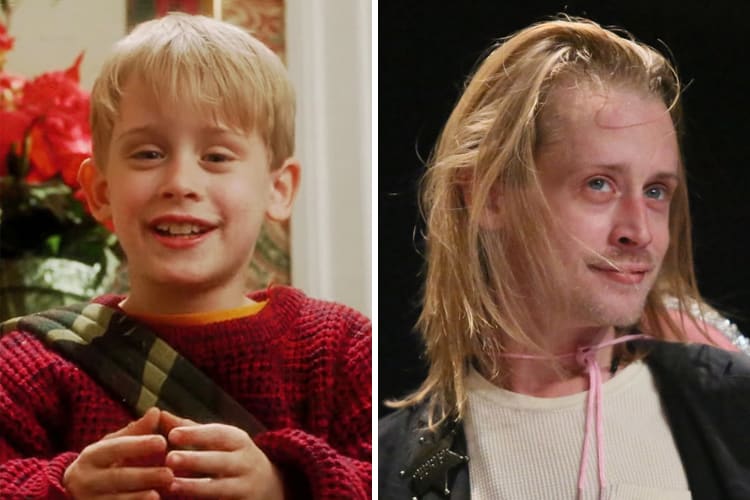 In 2004, he was arrested with just over half an ounce of marijuana and a handful of the benzodiazepines Clonazepam and Alprazolam. He was thrown in the cells for a short time, but posted bail and got away with three one-year suspended prison sentences. Culkin is the godfather of Michael Jackson's children and now works as the CEO of satirical pop culture news site Bunny Ears. 
Allison Mack
Things began pretty well for Allison Mack. She played Chloe Sullivan in Smallville, a well-loved show about DC Comic's Superman in his early days. Kristin Kreuk starred alongside Mack as Lana Lang, who took the lead female role. But both of them ran into some serious trouble when they joined NXIVM, which is a multi-level marketing scheme that purports to offer professional development opportunities. Sound a little fishy to you?
Mack ended up becoming a recruiter, which sounds OK on paper, but in reality, it meant that she was branding women in initiation ceremonies in her house, and forcing them into sexual activity with the cult's founder, Keith Raniere. In 2018, she was arrested by the FBI on charges of sex trafficking and forced labor conspiracy.
Dylan and Cole Sprouse
These twins made a name for themselves as the hilarious duo on The Suite Life of Zack and Cody, alongside Brenda Song and Ashley Tisdale. While Cole went on to play Ross Geller's son Ben in popular sitcom Friends, Dylan shied away from the limelight a little. Cole has taken classes in photography at New York University, and it turns out he's pretty good at it.
He has shot for Teen Vogue, W Magazine, and L'Uomo Vogue as well as The Sunday Times Style. So what about his brother Dylan? Well, Dylan went to New York University too but studied video game design. He hasn't ended up in the field, however, but he does have a pretty awesome meadery in Brooklyn. It is called All-Wise Meadery, and there Dylan makes all variations of the medieval honey brew.
Tobey Maguire
Now, this is a name that will make you go: 'Oh, hey, I remember him! What happened to him?' Well, unlike Diaz, Tobey Maguire hasn't quite retired from acting. But you have to agree that those Spiderman films must have been a hard act to follow.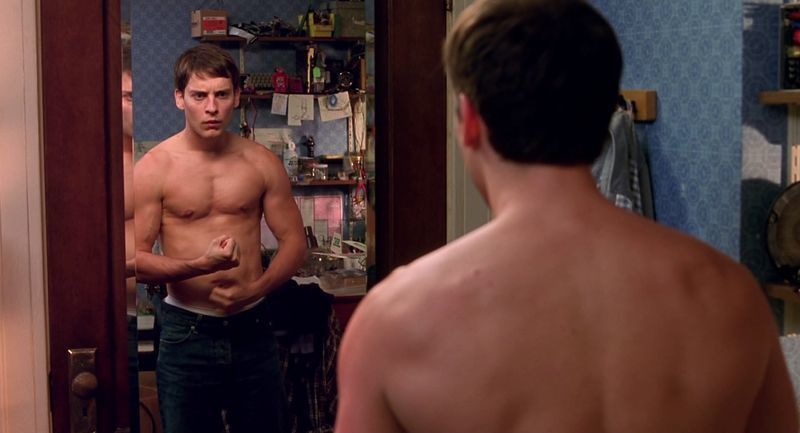 Maguire played Nick Carraway in The Great Gatsby in 2013 and was the narrator of Boss Baby in 2017. Most recently, he was in Brittany Runs a Marathon with Jillian Bell. He is also set to star in The Violent Heart in 2020, which, excitingly, will also star Mary J. Blige. Yahoo! 
Mo'Nique
Mo'Nique's most memorable early role is surely in the Tony Scott thriller Domino, with Mickey Rourke and Kiera Knightley. But it was in 2009's Precious that she really made her mark. She played the abusive mother of the teen by the name of the movie title and wowed critics and audiences alike. The accolades she received for her work in Precious are too many to count.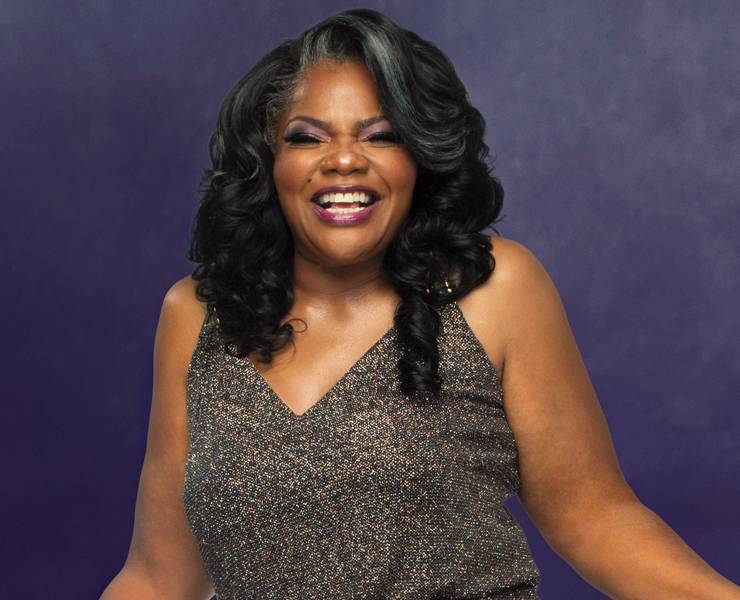 Nearly every film critics' society in America awarded her Best Supporting Actress, and she even won a Sundance prize for it. The TV film Bessie in 2015 was the last highly-acclaimed film role we saw her in, but we heard she has a residency in Vegas! Wanna go see her? her show is called 'Mo'Nique Does Vegas!'
Chuck Norris
Chuck Norris is such a boss that we could probably just write 'Chuck Norris' in lieu of this entire article. Such is the overwhelming epic-ness of this actor, you have no doubt heard about him already. OK, let's take a deep breath and go over why he's so amazing. To start with, he was in Way of the Dragon with Bruce Lee, then in Lone Wolf McQuade, The Delta Force, Texas Ranger, and many other action movies. Norris was in the United States Air Force and achieved the rank of Airman First Class.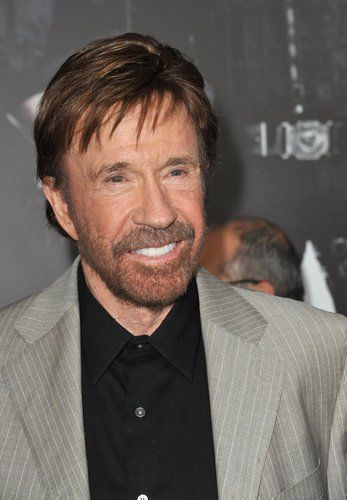 He's also an excellent martial artist and has a black belt in Tang Soo Do, Judo and Brazilian jiu-jitsu! This accomplished badass also opened his own fighting school called Chun Kuk Do. But that's not all. Chuck Norris has also penned a number of books which became New York Times bestsellers, including The Secret of Inner Strength: My Story, and several other books on exercise, politics, Christianity, and even novels. Lately, he has been in commercials for Toyota, Hesburger, and Hoegaarden beer.
Kevin Jonas
Ahh, the Jonas Brothers. Many millennials will be swooning at the mention of this musical Disney pop trio. They got big in the late 2000s and would find a great deal of fame appearing on the Disney Channel. Notably, the boys were in Camp Rock and Camp Rock 2, going on to make their own series called 'Jonas Brothers: Living the Dream.' But this isn't about all three Jonas brothers! Let's focus on Kevin.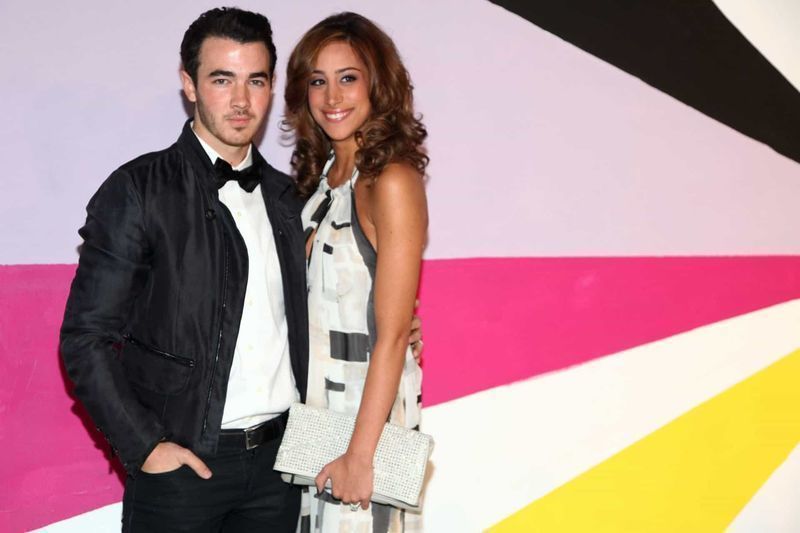 Their family boy-band produced four studio albums together, but would eventually split due to creative differences His brothers Nick and Joe may have been a little more popular, but Kevin has still found success in a range of places. He and his wife Danielle had their own reality TV show for a while, but ultimately his major career is now with his construction company. Neat, huh? 
Jack Nicholson
Jack Nicholson is nearly as legendary as Michael Caine and has so many accolades that he literally holds records for having the most Academy Awards, and for being nominated in every decade between the 60s and 2000s. Of course, he's best known for One Flew Over the Cuckoo's Nest, The Shining, The Departed, and Anger Management.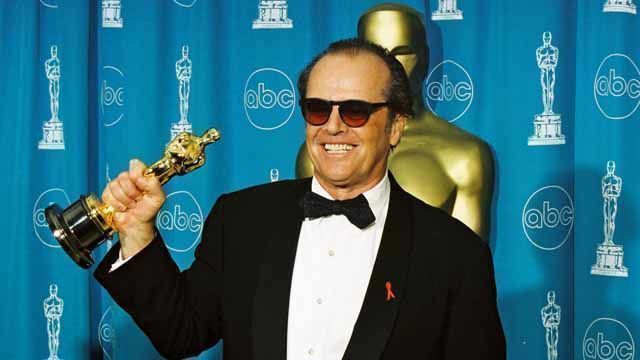 He is every bit the rock and roller you suspect, and lived next door to Marlon Brando for years. He's an art collector and has pieces by Matisse and Warhol. But this aging bad boy is 82 years old now, so we don't blame him for retiring! What's more, is that he was romantically involved with our next prolific actor for five years. 
Lara Flynn Boyle
If you're a fan of David Lynch, you will no doubt remember Lara Flynn Boyle from her days acting in Twin Peaks. She first caught our attention playing Jackie Bradford in the TV series 'Amerika,' and after Twin Peaks, she rose to fame in The Practice.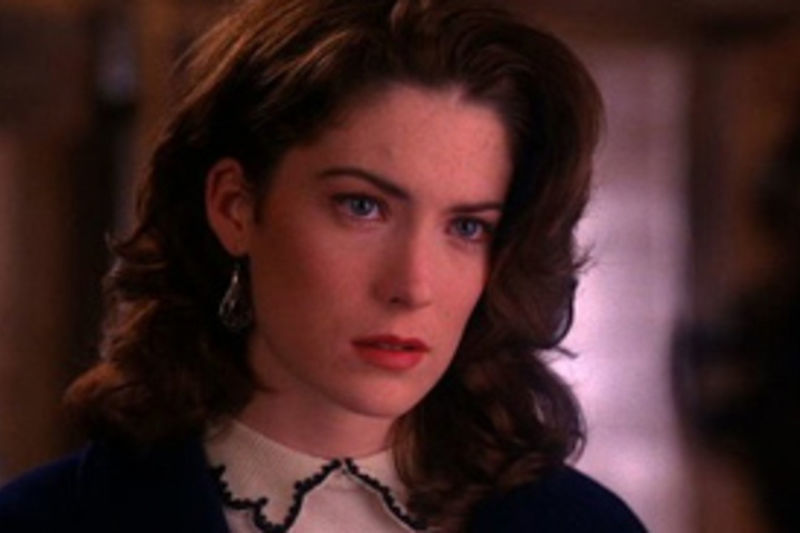 In the latter, she appeared in over 100 episodes, which is pretty impressive if you ask us! In 2013, she co-produced and starred in Hansel & Gretel Get Baked, which is definitely a sign that she is taking things a little easier these days. Well, if we'd starred in Twin Peaks, we would too! 
Katherine Heigl
Katherine Heigl got her big break in Roswell, which 90s TV buffs know to be a sci-fi series. Funnily enough, Tom Hanks' son Colin Hanks was also a regular cast member. But what people really know Heigl for is Grey's Anatomy. The medical drama holds a very special place in many people's hearts.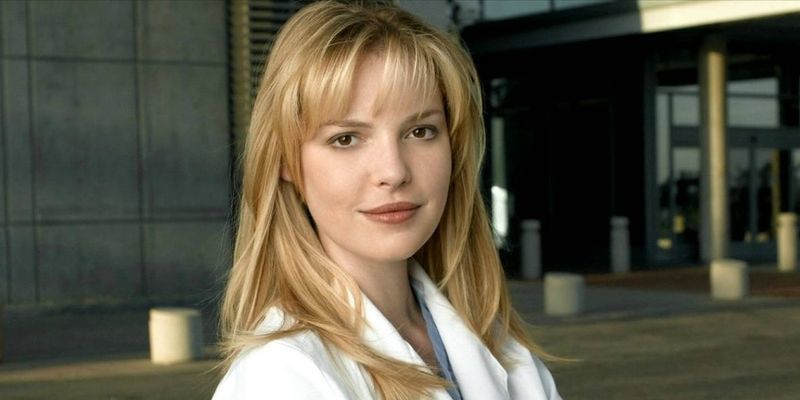 Heigl has three children, so may have stepped back from the spotlight a bit to focus on family time with them and husband Josh Kelley. At any rate, she has still kept up appearances, and her filmography shows that she has been in one or more films nearly every single year since 1992. Now that's what you call dedication!
Jonah Hill
Fun fact: Jonah Hill's dad was Guns N'Roses' accountant, and he is friends with Dustin Hoffman's children. This is actually how he got into acting! Eventually, he would make a real name for himself in Superbad with Michael Cera, which has to be one of the funniest films of the decade. He was also hilarious in 21 Jump Street, and of course, the Scorsese film The Wolf of Wall Street.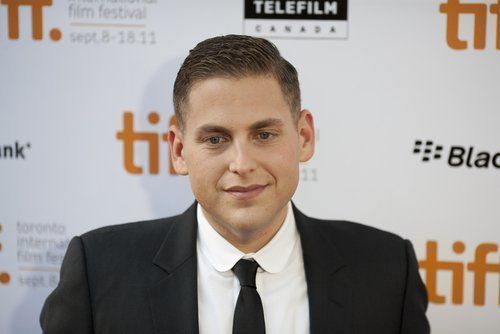 In 2009 he began working as a producer, and while he has continued to act, it seems that his true passion lies behind-the-scenes. Impressively, he wrote, produced, and directed Mid90s in 2018, which was well-received. So maybe he hasn't disappeared but is just hiding in the shadows. Hmmm...
Jennifer Love Hewitt
Jennifer Love Hewitt has always been in the limelight and has dabbled across mediums for most of her career. She started out as a child actor and became a household name in Party of Five in the 90s. She was in The Tuxedo with Jackie Chan in 2002, and of course, TV series Ghost Whisperer in more recent years. But what you may not know about her is that she has also had a curious singing career!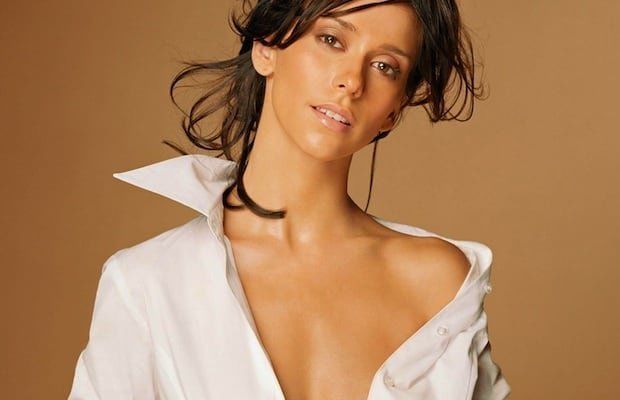 When she was only twelve she was big in Japan after releasing Love Songs and continued to release music throughout her career. But it doesn't stop there - she has also written a book and has two children. Even though she may have dropped off our radars, this Criminal Minds actor continues to work in television roles and has also dabbled in producing and directing. Phew!
Mike Myers
This SNL great has absolutely made his name in the Austin Powers and Shrek films in the lead roles. Like a lot of the oddballs and comedians who have made it big in Hollywood (Jim Carrey, for example), Myers is Canadian! He has three children, which is partly why we haven't really seen much of him since Shrek.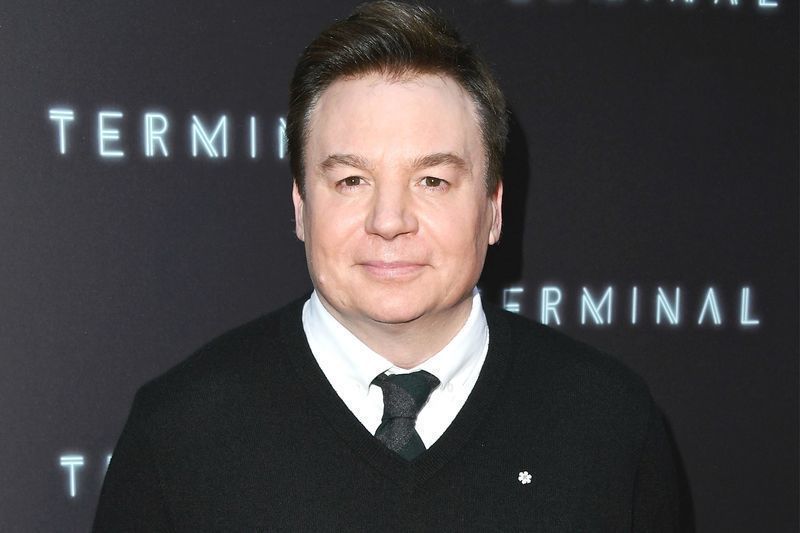 Myers once told reporters that he liked to take a few years between films, working on screenplays and living life in the meantime. But he will be back on our screens again soon, in a Netflix comedy series! How exciting is that?
Meg Ryan
Oh, Meg Ryan. She took on similar roles to Cameron Diaz in the early 90s, but we really fell in love with her on Top Gun with Tom Cruise in the 80s. Her next major hit was When Harry Met Sally in 1989. Everyone remembers THAT scene over lunch, and the performance earned her a Golden Globe nomination! It seems that she peaked around this time, making Sleepless in Seattle in '93, and both City of Angels and You've Got Mail in '98.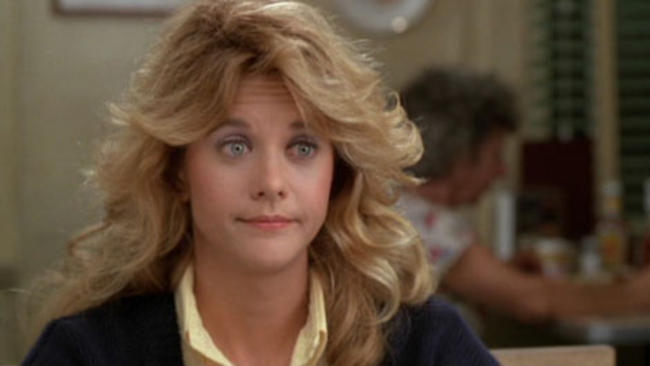 Since then, we haven't heard a lot about her! So where did she go? Well, as it happens, Meg Ryan is still alive and kicking, but just like Jonah Hill, has chosen to continue her career behind the scenes. She produced and directed the 2016 film Ithaca, and was recently engaged to the singer-songwriter, John Mellencamp. 
Mira Sorvino
Even though she may not be a household name, Mira Sorvino is best known for her performance in the Woody Allen film Mighty Aphrodite, which won her Best Supporting Actress at the Academy Awards and the Golden Globes in 1995. She made headlines again in recent years, however, when it came out that Harvey Weinstein had been sexually inappropriate with over eighty major actors, including Sorvino herself. Because she was brave enough to refuse his advances, she was no longer offered movie roles.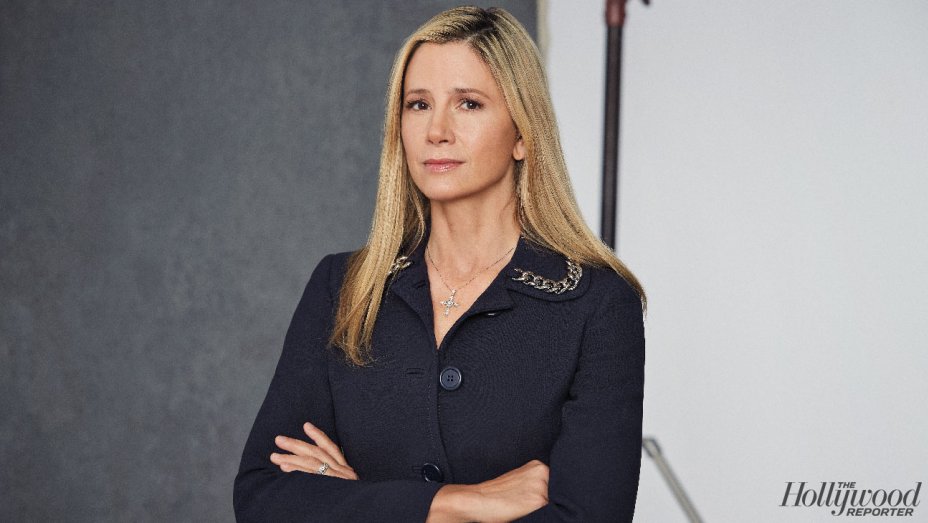 In her column for the Hollywood Reporter, she said 'People say there are lists out there, that Harvey had a blacklist not only of people he was allegedly investigating but also of people who weren't supposed to be hired sent to casting people and agencies. I know women with whom I've talked since who felt that their careers were derailed. I've heard stories about calls being made to their agencies saying that they were drug addicts when they didn't touch drugs.' 
Ashley Judd
Judd is another actor who isn't a household name, and it may well be for the same reasons that Sorvino's career was stymied. She filed a defamation and sexual harassment lawsuit against Weinstein in 2018, and in 2019 made a speech at the Women in the World summit addressing Georgia's fetal heartbeat bill. She said: 'And I'm very thankful I was able to access safe and legal abortion. Because the rapist, who is a Kentuckian, as am I, and I reside in Tennessee, has paternity rights in Kentucky and Tennessee. I would've had to co-parent with my rapist.'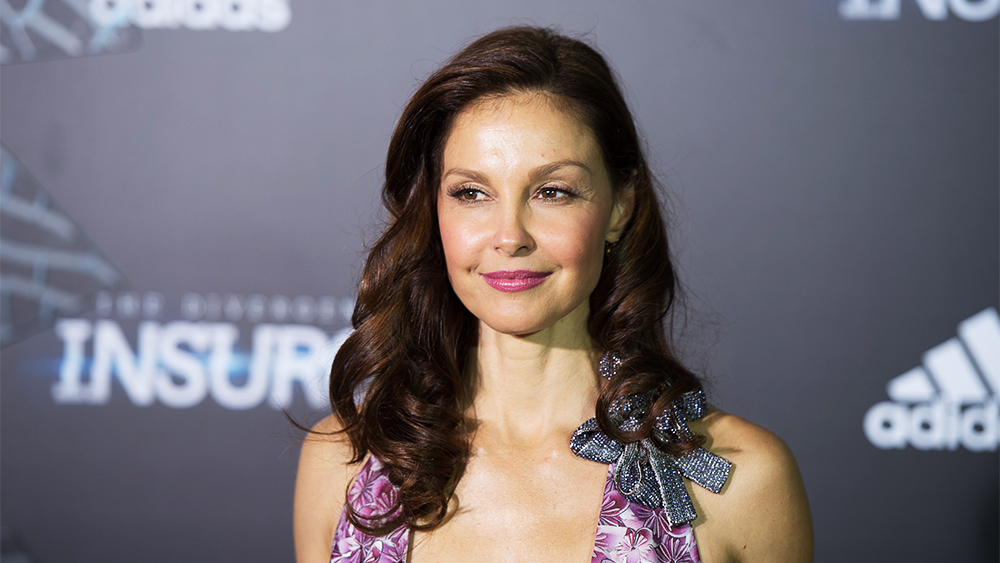 The trauma that she has suffered hasn't stopped her from doing some incredible humanitarian work, however, and she is a Goodwill Ambassador for the UN's reproductive rights agency. She is also on the Leadership Council of the International Center for Research on Women and has continued to act throughout. One of her most notable recent roles was in the 2017 Twin Peaks series as Beverly Paige.
Jack Gleeson
Who doesn't remember Joffrey from Game of Thrones? He has to be one of the most despised characters in television history, which may be why we haven't seen him for some time. Before Game of Thrones, Gleeson was in Batman Begins in 2005, and took a leading role in All Good Children in 2010, which proved to be his big break.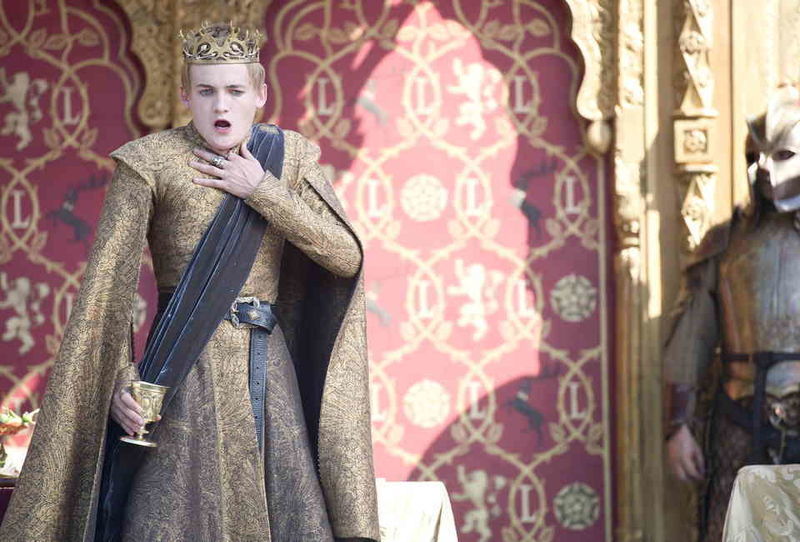 In 2011, he began acting as Joffrey Baratheon, and the rest is history! It seems he has retired from acting on the screen now, pursuing theatre instead. He attended Trinity College in Dublin for five years, studying philosophy and theology, and continues to live in Dublin.
Alyson Hannigan
Alyson Hannigan has had a successful career across both television and film, which is made even more impressive given the timespans. Born in the 70s or 80s? You probably recall Buffy the Vampire Slayer, where she played Willow Rosenberg. Other fans will know her best from the sitcom How I Met Your Mother, but she also played Michelle in American Pie!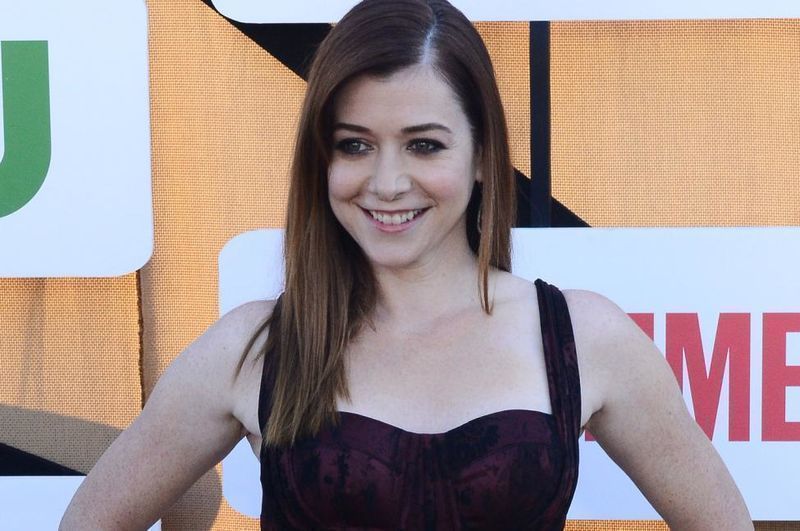 So she might have fallen off the radar a little, but in relative terms, it would probably take something big to top American Pie or How I Met Your Mother! She is set to play Mary Stauffer in the 2020 Film 53 Days: The Abduction of Mary Stauffer, and has been the host of Penn & Teller's Fool Us show since 2016.
Amanda Bynes
There are many people in Hollywood that the public loves to hate, but Amanda Bynes is not one of them. We love her for her flaws, as well as her gorgeous pink hair, which she recently revealed on a new Instagram account. Bynes has bipolar, so we can definitely understand how the pressure of the limelight might have gotten to her!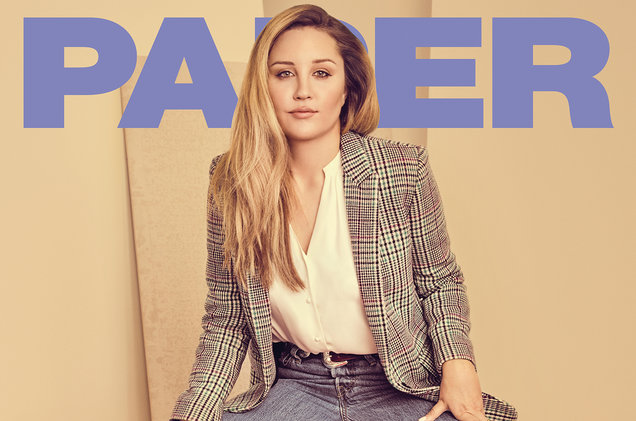 Her last role was back in 2010, as Marianne Bryant in Easy A, which was right before her public breakdown at the height of her career. From 1999-2002, she had her own show on Nickelodeon, and was actually on Blue's Clues in 1998! Of course, we know her best from She's the Man, What a Girl Wants and Hairspray. Since 2010 she has gotten sober and is now pursuing a career in fashion. Hell yeah!
Eddie Murphy
The super-accomplished Eddie Murphy has starred in so many awesome movies that we're not even sure where to begin. Everyone remembers him as Donkey in Shrek, and as Mushu the dragon in Mulan. In the 80s he basically saved Saturday Night Live with his side-splitting sketches. His comedy routines were so well-received by audiences that he was nominated for Emmy Awards and Golden Globes two years in a row.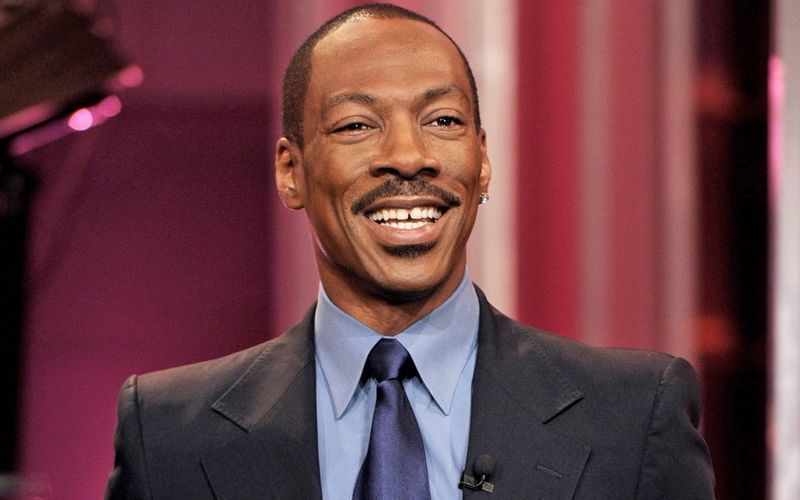 He ended up winning a Golden Globe in 2007, but it was for his role as James Early in Dreamgirls. Oh yeah, did you know that he can sing too? Not only has he been awarded the Mark Twain Prize for American Humor, but also released a song with Snoop Dogg. We hear he's working on a new album at the moment, so maybe that and his ten children are keeping him busy. 
Mischa Barton 
When you hear her name, doesn't the theme song from the O.C. come to mind? She was a total It Girl back in the early 2000s when the show began, and many will remember being glued to the screen every time there was a new episode. Of course, Barton played Marissa Cooper, who was basically the lead character of the whole show. After the OC ended, she worked alongside Bruce Willis in Assassination of a High School President in 2008.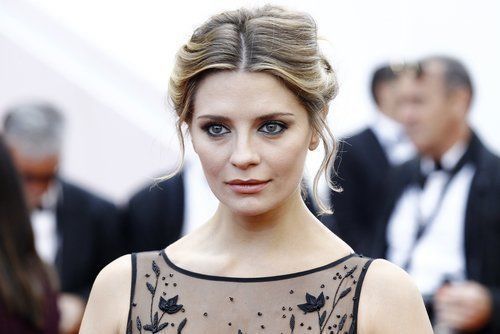 Over the next few years, she would star in a number of horror films, including Apartment 1303 3D, and Mark Edwin Robinson's Into the Dark. She continued to work on independent dramas and films, much to the delight of critics, who showered her with praise! So maybe she's caught a second wind? Barton is also in the recent reboot of The Hills, and also has a number of projects in the fashion industry.
Freddie Prinze, Jr.
Back in the 90s, I Know What You Did Last Summer was the horror film on everyone's lips. He and Sarah Michelle Gellar have two children together and are husband and wife. Adorably, they have co-starred in a number of films, including Scooby-Doo, Scooby-Doo 2: Monsters Unleashed, and Star Wars Rebels.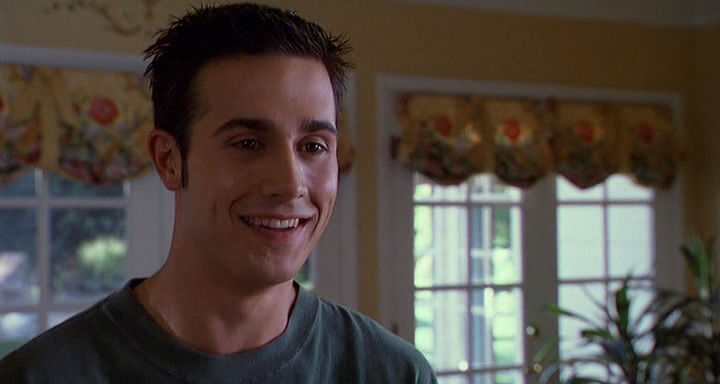 Freddie also had success on the TV show 24 with Kiefer Sutherland, but there are rumors that the two had a few disagreements, and it looks like the former actor has quit life under the spotlight for good. Fair enough, Freddie!
Kel Mitchell
Everyone remembers Kenan Thompson from Kenan and Kel, thanks to his Saturday Night Live success. But did you know that his old co-star Kel Mitchell missed out on being a part of the show when he auditioned at the same time as Thompson? It's true! It must have been pretty awkward afterward.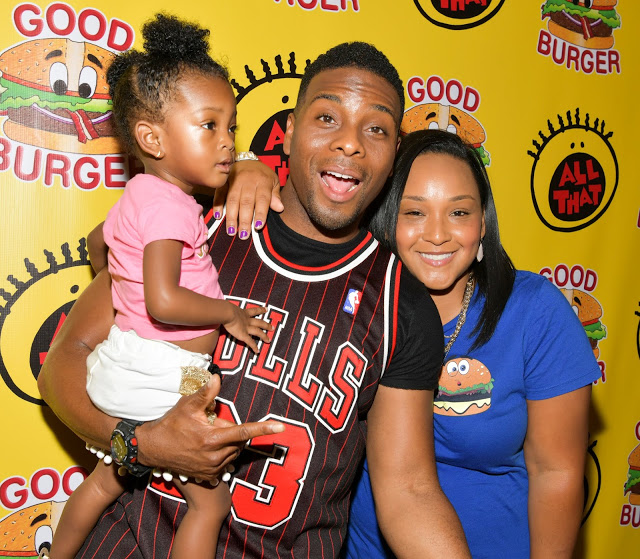 At any rate, Kel has still found success on the screen and has worked with Kenan on sketches and Nickelodeon shows more recently. He will be on Dancing with the Stars this year and has been in a few hit music videos. He appeared in the video for Khalid's 'Young, Dumb and Broke,' as well as 'All-Star' by Smashmouth and 'All Falls Down' by Kanye West.
Jonathan Bennett
Mean Girls has to be one of the best movies ever made. But did you ever wonder what happened to the handsome Aaron Samuels? Lindsay Lohan memorably played Cady Heron, and in one of the most memorable lines of the whole film, tells him that it's October 3rd when he turns around from his desk and speaks to her for the first time.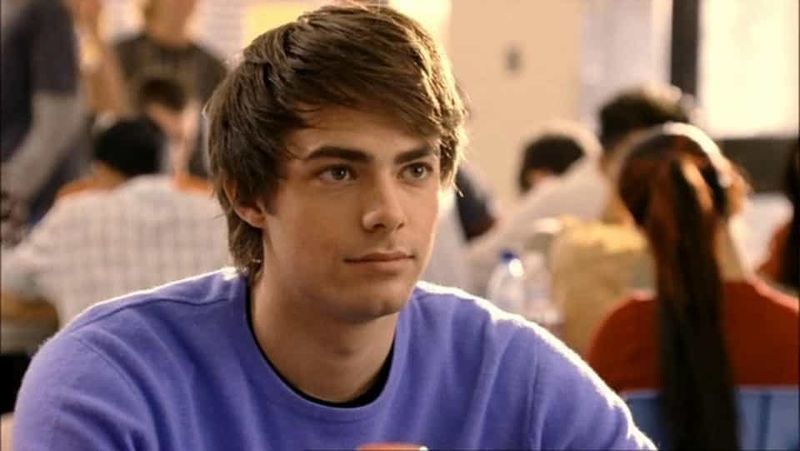 Mean Girls Day is now held on this day every year! At any rate, Bennett kind of disappeared after this movie, which quickly gained cult-status among Millenials. But he's still around, it's just that not everyone has put two and two together! He has hosted both Halloween Wars and Cake Wars. Are you having a lightbulb moment now? We did too when we realized it was him! 
Jonathan Taylor Thomas
Every teen had a magazine poster of Jonathan Taylor Thomas on their wall in the 90s. He was the voice of Simba in The Lion King, which basically set him up for life. In Home Improvement with Tim Allen, he was everyone's favorite character, and he continued to enjoy enormous success throughout the decade.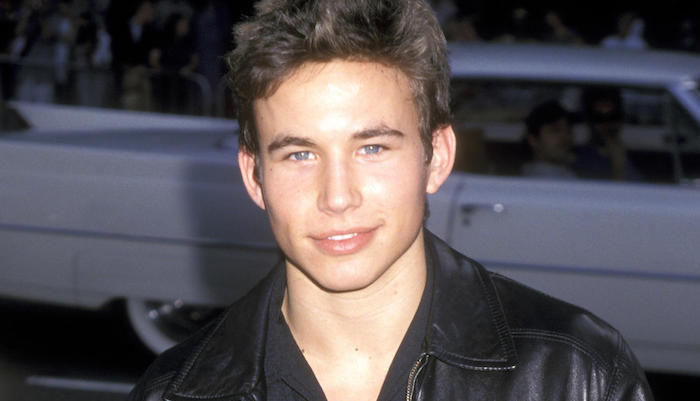 But when the calendars changed over to the year 2000, it seemed as though he had been left behind in the 20th century. In an interview with People Magazine, Jonathan revealed that he had been working super hard since the age of 8, and was ready for a little 'me' time. In the years that followed, he attended Harvard University.
Adrian Grenier
Some readers will see Adrian Grenier's face and say: 'Hey! It's that guy from Entourage!' But others will only know him for his role opposite Melissa Joan Hart in Drive Me Crazy, or for playing Anne Hathaway's boyfriend in The Devil Wears Prada. But Grenier is so much more than that! His Entourage days are behind him, and he has found success in making documentaries about celebrity life as a producer and director.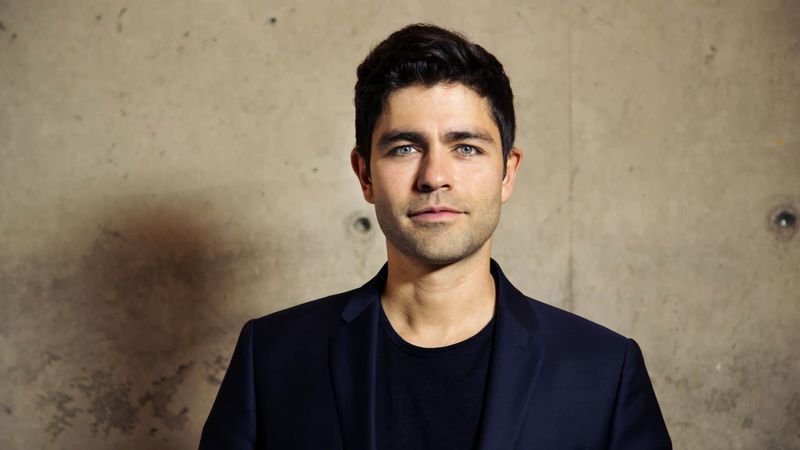 He is extremely eco-conscious and has even founded a lifestyle brand that promotes sustainability. He also manages The Skins, a band he discovered when they came to record in his music studio. Yes, he also has a music studio. And he's a goodwill ambassador for the UN's Environment Programme. Is there anything he hasn't done? 
Sally Field
Sally Field is a totally timeless actor. She got her start in showbiz when she played Gidget in the series of the same title in the 60s, but she really stood out in the miniseries Sybil in 1976. Field's work in this role earned her her first Emmy Award, and it wouldn't be her last accolade by any means. She won Academy Awards for Best Actress in both 1979 and 1984, for Norma Rae and Places in the Heart respectively.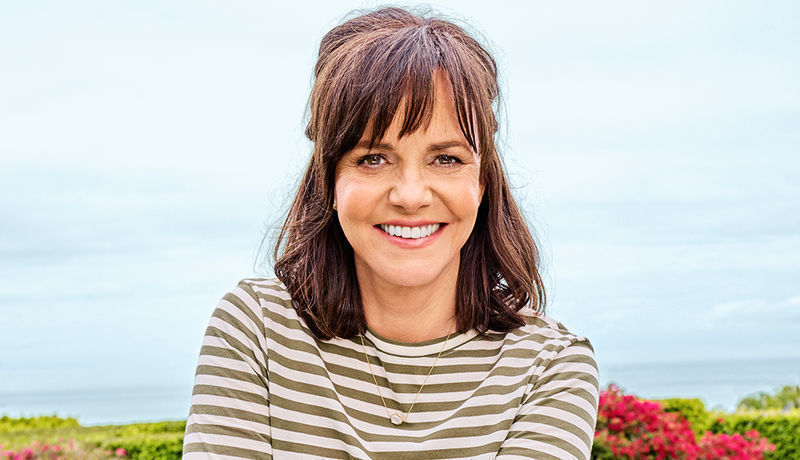 For her role on the 2000s medical drama ER, Field won another Emmy award! And then another again for the TV drama Brothers & Sisters! What a woman. What's more is that she is a fierce advocate for women's rights and LGBT2S+ rights, co-hosting the Vital Voices Global Leadership Awards not once or twice, but six times. 
Aaron Eckhart
Erin Brockovich was a big film for Julia Roberts, but it was even bigger for Aaron Eckhard, who made an impression on audiences everywhere for his performance as George, Brockovich's love interest. In 2006, he was nominated for a Golden Globe after his knockout acting in Thank You For Smoking and was also named one of the most beautiful people in the world by People magazine.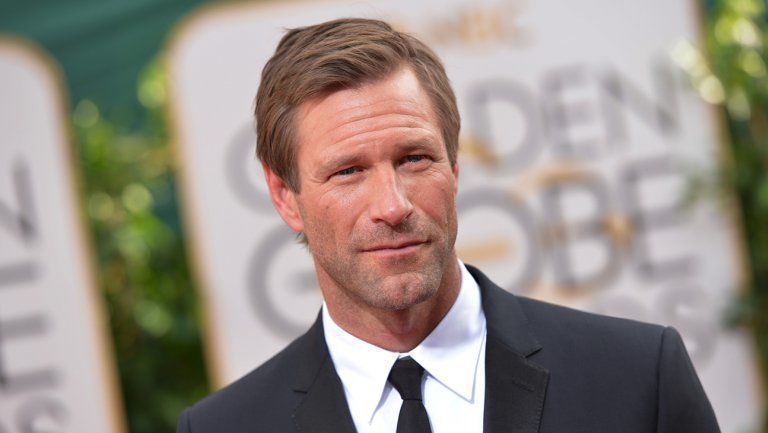 So you know he's probably quite a beautiful person. We saw him a few years ago in The Dark Knight, which lovers of Batman will recall fondly. But since then, he's gone AWOL. Not to worry - we hear he'll be back with the movie Midway!
Ronda Rousey
Everyone who has ever watched an MMA fight will have heard of Ronda Rousey. She might even be one of the biggest names in the sport! Her mother encouraged her to get into judo from a young age, which is how she eventually got into the UFC - but not before winning an Olympic medal for judo! So you know she works at least at hard as Kris Jenner.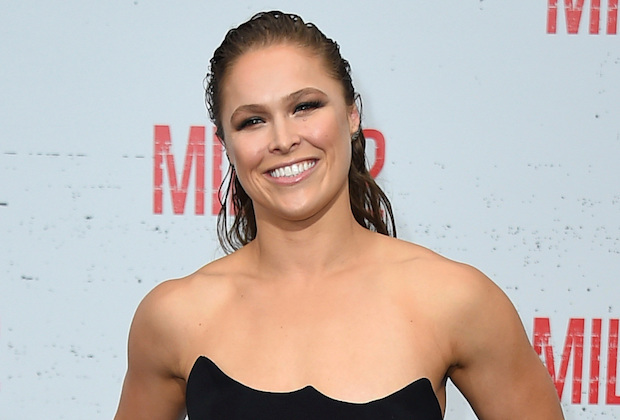 Rousey has hosted Saturday Night Live and had roles in the Fast and the Furious 7 as well as The Expendables 3. In 2015, she was defeated by Holly Holm and seemed to rescind from the MMA scene a little. But she hasn't left professional fighting entirely! She won her first WWE in 2018 and continues to pursue success in the World Wrestling ring today. 
Randy Quaid
This next actor is one of the most curious people on this list. He is a versatile actor, winning a Golden Globe for his leading role in LBJ: The Early Years in 1987, and received an Emmy nomination for the same film. Furter Emmy nominations came to Randy Quaid for his acting in Elvis and A Streetcar Named Desire, but many will know him from the National Lampoon films. Unfortunately, Quaid ran into trouble with the law in 2009 using a dodgy credit card.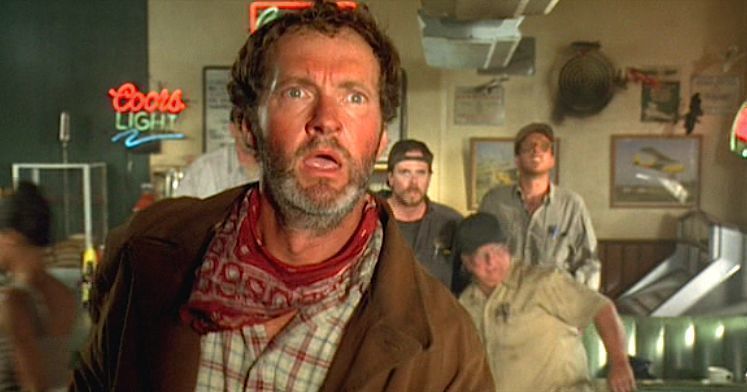 Then in 2010, he and wife Evi spent five days in a Santa Barbara house that they once owned. Of course, this is illegal, and they were charged with burglary but failed to appear in court. A month later they were arrested at the Canadian border for their outstanding U.S. arrest warrants. They were trying to move there, and Quaid's wife Evi was successful, but Randy was not. He was set to be deported in 2015 but ended up driving into Vermont with wife Evi to be detained by U.S. Customs. What a weird story, huh?
Carey Mulligan
Carey Mulligan may be one of the most underrated actors of the century. She won a BAFTA for the 2009 film An Education and was also nominated for an Oscar for the same film. Next, she was in Never Let Me Go, and Drive, which she also received prestigious nominations for. In 2013, she was Daisy in The Great Gatsby and has continued to work in film, television, and theatre throughout her career.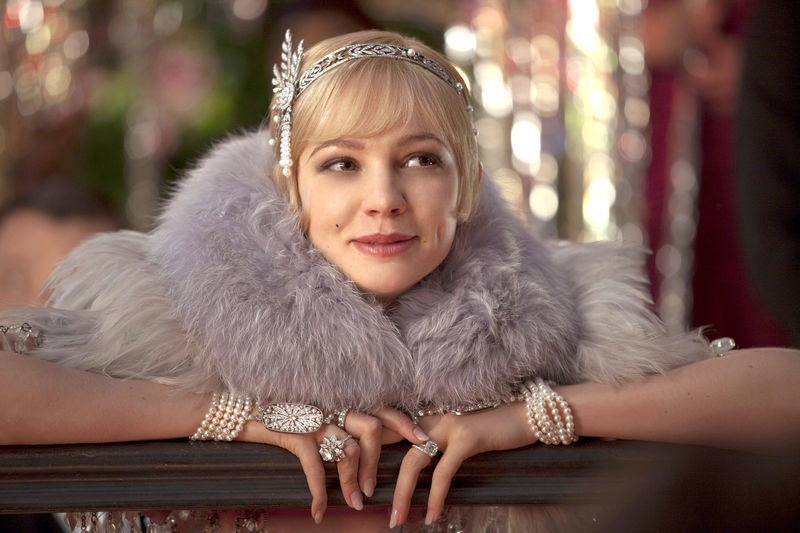 Moreover, she is partially responsible for the '& Sons' component of Mumford & Sons. How? Well, she is married to Marcus Mumford, the band's lead singer, and they have two children together (although technically, only one is a son). 
Jesse Eisenberg
Most people know Jesse Eisenberg for playing Mark Zuckerberg in The Social Network. His performance was so convincing that he probably still gets mistaken for the social media giant on the street! After this well-known Facebook film, he was in Holy Rollers and voiced Blu in the animated movies Rio and Rio 2.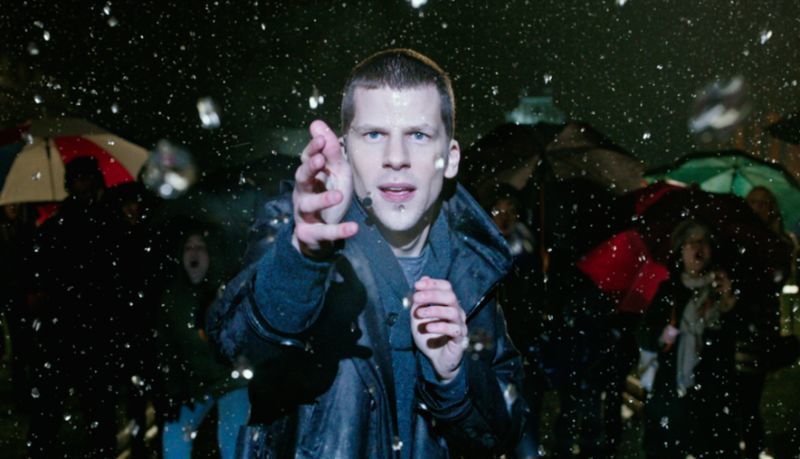 In 2012 and 2016 he starred in two Woody Allen films and writes for The New Yorker and McSweeney's. How does he find the time to hang out with his family? Phew! Speaking of family, he married Anna Strout in 2017, and they have a child together. He recently played Lex Luther in Batman v Superman and in Justice League and released a book of short stories in 2015
Patricia Arquette
Patricia Arquette got her big break as Kristen Parker in one of the Nightmare on Elm Street films and has proved herself to be a versatile actor capable of tackling even the most complex of film roles. She was in Martin Scorsese's Bringing Out the Dead in 1999, and True Romance in 1993. In Boyhood, which was released in 2014, she played the mother of the main character and won an Academy Award for her performance.