Celebrities You Didn't Know Had Regular Jobs
Being a celebrity might seem like the most glamorous job in the world, and it can be. However, it's not always great to have people follow you all the time and have rumors about you circling around the internet. Some of the following celebrities have chosen to have different careers aside from acting or singing. You might be surprised to learn what Jack Gleeson, aka Joffrey Baratheon, does for a living, or what Ashton Kutcher has been involved with nowadays. Let's find out!
KIRK CAMERON
Cameron was once the main cover of Teen Beat and the Big Bopper, and all the teenager girls were madly in love with him. He played the role of Mike Seaver on 'Growing Pains', and he decided to give up Hollywood after connecting with religion. After earning two Golden Globe nominations, Cameron became an evangelist.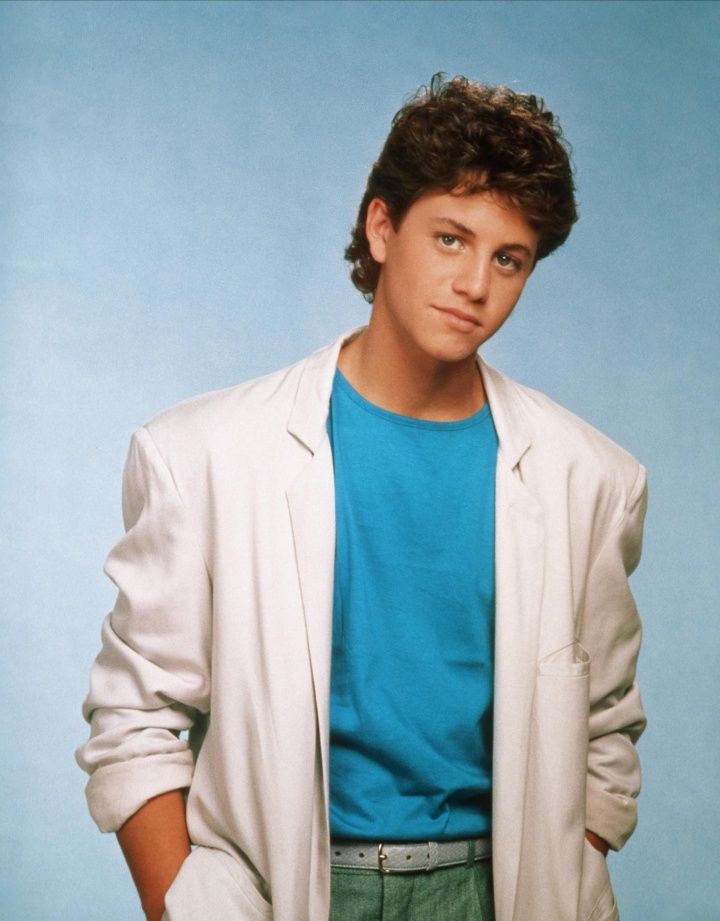 Along with his friend, Ray Comfort, the former actor founded a new ministry called The Way of the Master. He went on to become a TV show host, a radio host, an author, and more. Kirk eventually started acting again, but only on projects with strong religious topics like 'Saving Christmas' and 'Unstoppable'.
MARA WILSON
90s kids especially will remember Mara Wilson, who was a child actress famous for 'Mrs. Doubtfire', 'Matilda', and 'Miracle on 34th Street. Wilson had an incredible career at such a tender age but eventually gave it up to achieve other dreams. The former actress developed an interest in philanthropy, as well as writing.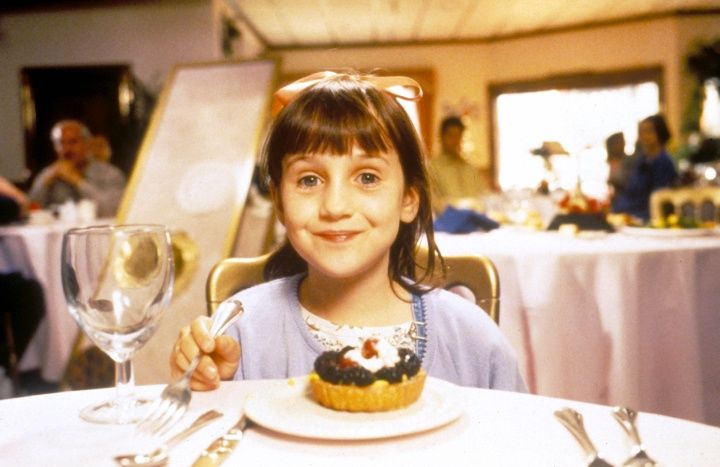 In 2016, she authored her first book titled 'Where Am I Now?: True Stories of Girlhood and Accidental Fame'. Of course, Wilson described everything regarding her life as a child actress. These days, Mara has made a name for herself in Publicolor in New York, which is a nonprofit organization focused on helping high-risk kids from poor families.
DANICA MCKELLAR
Every fan of McKellar knows her most popular works came from the TV show 'The Wonder Years', where she played Winnie Cooper. She was expected to be the breakout star of the time, but Danica was looking for something else. Instead of acting, she decided to study math, which was her other passion aside from being a thespian.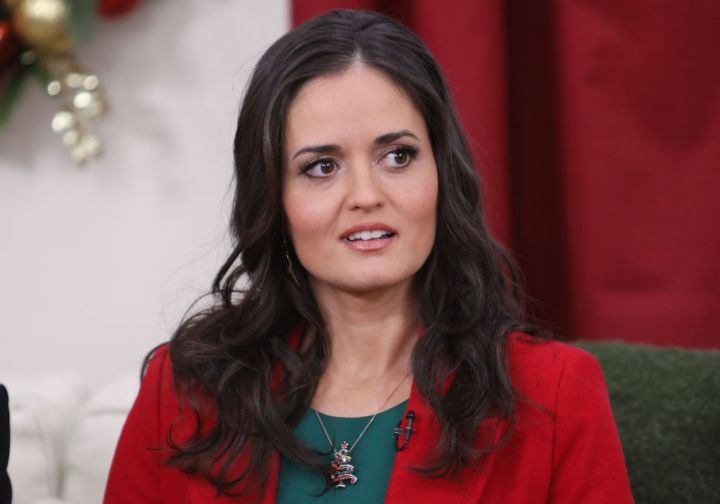 Luckily, she was accepted at UCLA to earn a proper degree, and she was so good at it, that Danica helped one of her teachers with a paper. She went on to graduate summa cum laude from that college. Later on, the former actress published 'Hot Algebra Exposed!' and 'Math Doesn't Suck', which were all about math. She is somewhat involved in entertainment too, especially the show 'Math Bites' on Nerdist Channel.
FRANKIE MUNIZ
Muniz was one of the biggest stars of the early 2000s, especially for his role in 'Malcolm in the Middle'. The sitcom ran seven seasons, and the actor was only 14 when he was cast as Malcolm. Thanks to the role, he earned two Golden Globe Award nominations as well as one Emmy nomination. You might be wondering why you didn't see him in other things later on.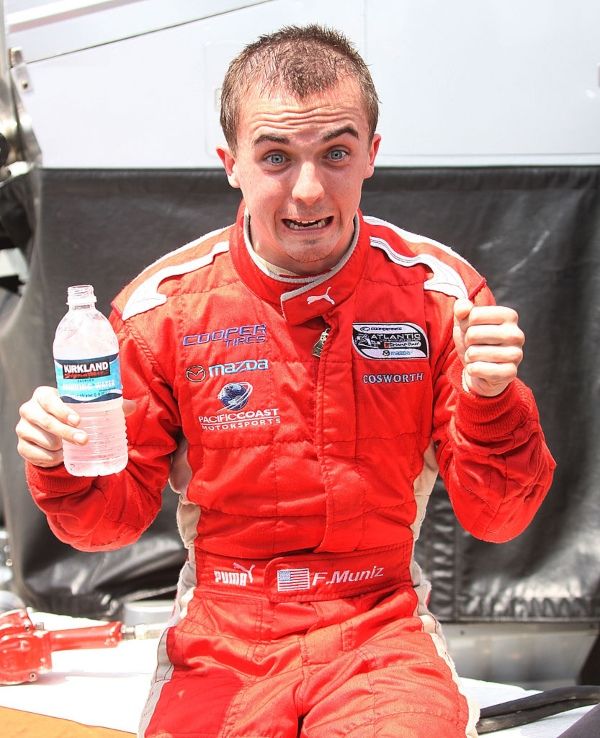 In 2008, Muniz decided to put acting on pause and become an open-wheel racer. He competed in the Atlantic Championship, but only got 11th place. Aside from racing, he also developed an interest in drumming and has played for several bands. Unfortunately, he suffered through several medical problems which led to memory loss. He has forgotten most of his time on the show that made him famous.
ANDREA BARBER
Barber also started her career at a very young age. She played Carrie Brady on 'Days Of Our Lives' from 1982 to 1986. Additionally, every 'Full House' fan remembers her as Kimmy Gibbler, a role she played from 1987 to 1995. The show was rebooted by Netflix, and Barber revived her adorable character along with many of the original actors.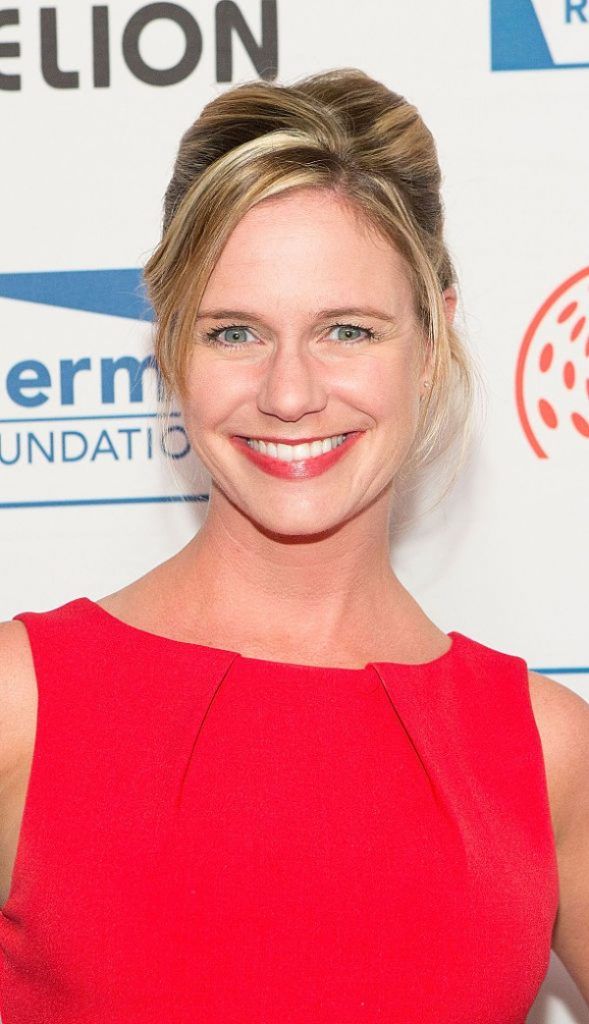 Once she finished with the original run of 'Full House', Barber studied English at Whittier College, located in California. She went to live in the United Kingdom to continue her studies at the University of York. She might be in the Netflix reboot, but her main job is the director of the international study program at Whittier College.
ELIZABETH BERKLEY
Berkley's biggest role was undoubtedly Jessi Spano in the 1990s teen show titled 'Saved by the Bell'. However, she was also recognized for her role as Nomi Malone in the 1995 version of 'Showgirls'. Unfortunately, it was the bad kind of appreciation, as the movie earned seven Golden Raspberry Awards, including Worst Actress for Elizabeth.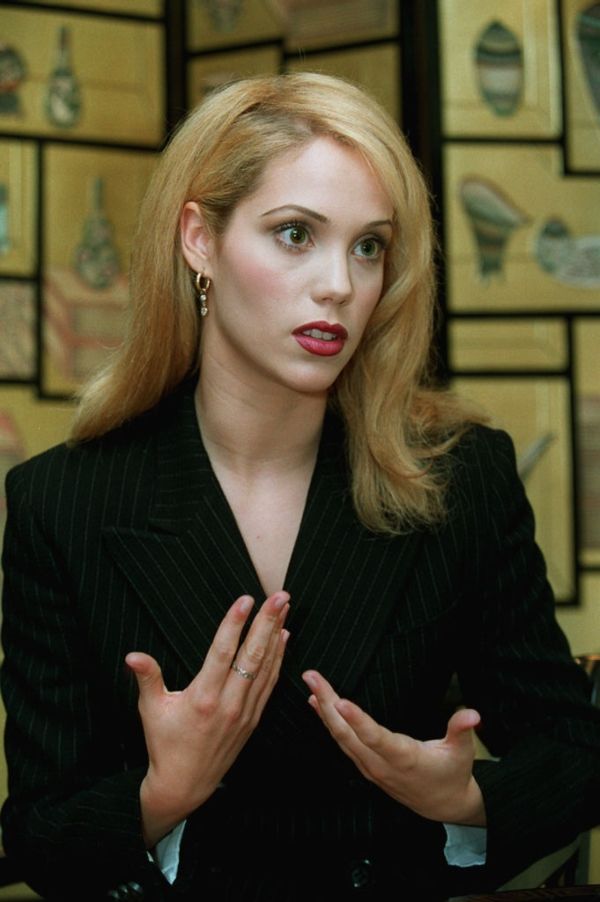 Regardless, this actress never gave up and continued to act both on the big screen and the little screen. In 2011, she authored her first book titled 'Ask-Elizabeth', which was self-help oriented to young girls. In 2013, Berkley joined the cast of 'Dancing with the Stars' but got eliminated after landing 6th place. Also, she has worked with PETA, as she loves animals.
FREDDIE PRINZE JR.
Freddie was a huge teen actor about 20 years ago, and his most famous movies were 'I Know What You Did Last Summer', 'She's All That', 'Scooby-Doo', as well as the sequel, 'Scooby-Doo 2: Monster Unleashed'. He also made several cameos and had small roles in TV shows like 'Friends', 'Boston Legal', and '24'.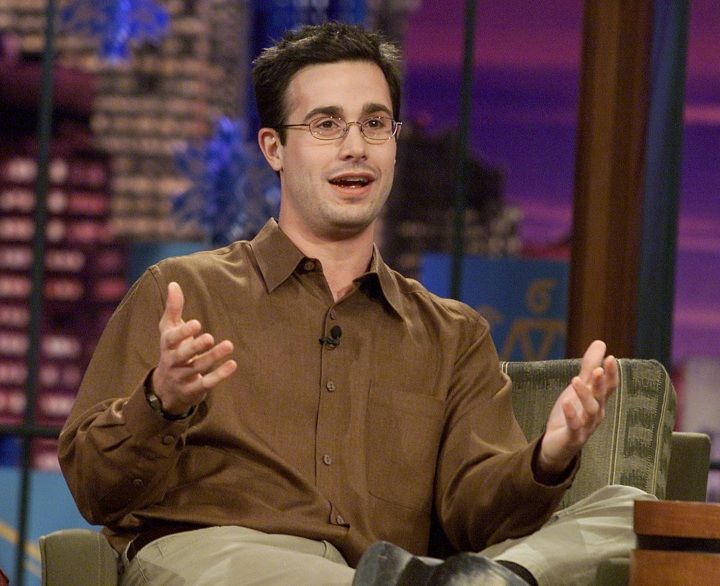 Although he is not as popular as he was in the 90s, Prinze continues to act and has also done some voice acting in his downtime. He married Sarah Michelle Gellar, and they share two children together. Aside from parenting, Prinze Jr. and Gellar published their own cookbook in 2016 called 'Back to the Kitchen: 75 Delicious, Real Recipes (& True Stories) from a Food-Obsessed Actor'.
TONY DANZA
Tony Danza's career didn't begin with acting but with professional boxing. However, he is famous for the role of Tony Micelli on 'Who's The Boss'. In 2009, he decided to pursue another passion as an English teacher for 10th-grade students in a show called 'Teach: Tony Danza'. Between 2009 and 2010, he dedicated his time to teaching.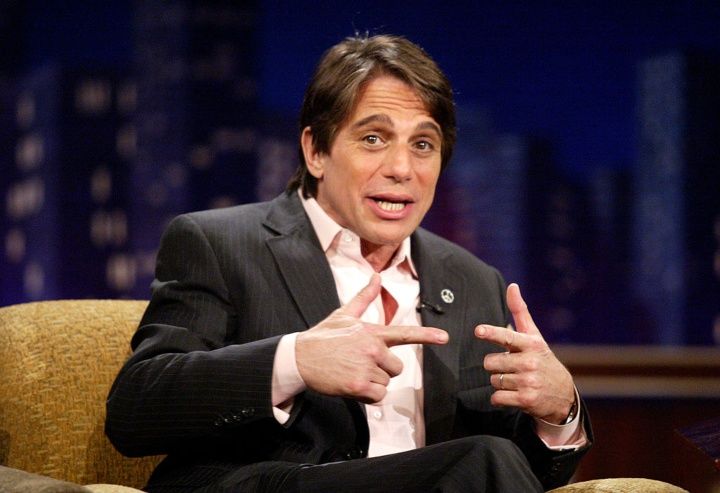 He was based in a high school in Philadelphia, which had more than 3600 students. Thanks to this experience with teaching, Danza decided to write a book titled 'I'dLike To Apologize to Every Teacher I Ever Had: My Year as a Rookie Teacher at Northeast High', which was published in 2012. He continues to be involved in education.
LUCY LIU
Lucy Liu is a huge name in Hollywood, after a career that has spanned both blockbuster films and important television show. She played the role of Ling Woo in 'Ally McBeal', as well as the part of Alex Munday in 'Charlie's Angels'. Liu was recently in the TV series 'Elementary', where she played Joan Watson.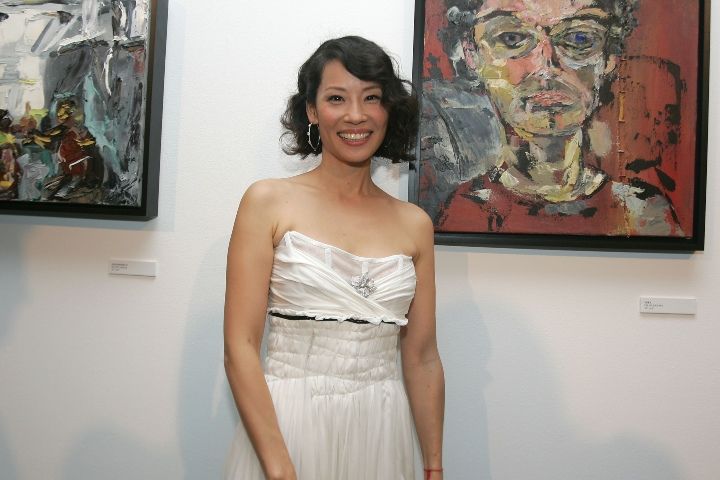 Aside from acting, she has also taken interest in other parts of art, which is another of her passions. Under the alias of Yu Lang, the actress has made an amazing portfolio for herself. She has done photography, painting, as well as collages. Additionally, she has donated most of her work to charity. Liu became a mother in 2015 thanks to surrogacy, and that's her main focus right now.
STEVEN SEAGAL
People who love action and martial arts films definitely recognize the name, Steven Seagal. He has continued to be a prominent name in Hollywood thanks to movies like 'Hard to Kill', 'Marked for Death', and 'Out For Justice'. However, that's not the only thing Seagal is passionate about. He has many varied interests that may seem surprising.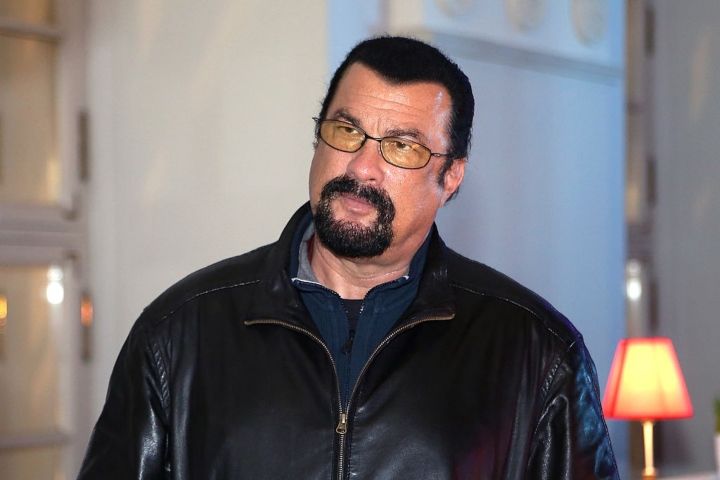 Other than acting, Steven has a huge love for music, law enforcement, and even business. He has several endeavors all over the world and is also a citizen of many countries like America, Serbia, and Russia. In 2018, he was even named special delegate to the United States by Russia. Can you imagine him as a political figure?
SARAH MICHELLE GELLAR
We already discussed Freddie Prinze Jr. So, it's only natural that Gellar was next. She is best known for 'Buffy the Vampire Slayer', which was on air for seven years. She continued to have a great career in movies, and met her husband, Prinze Jr, on the set of 'I Know What You Did Last Summer'. In 2015, she created Foodstirs, a company that makes healthy baking kits.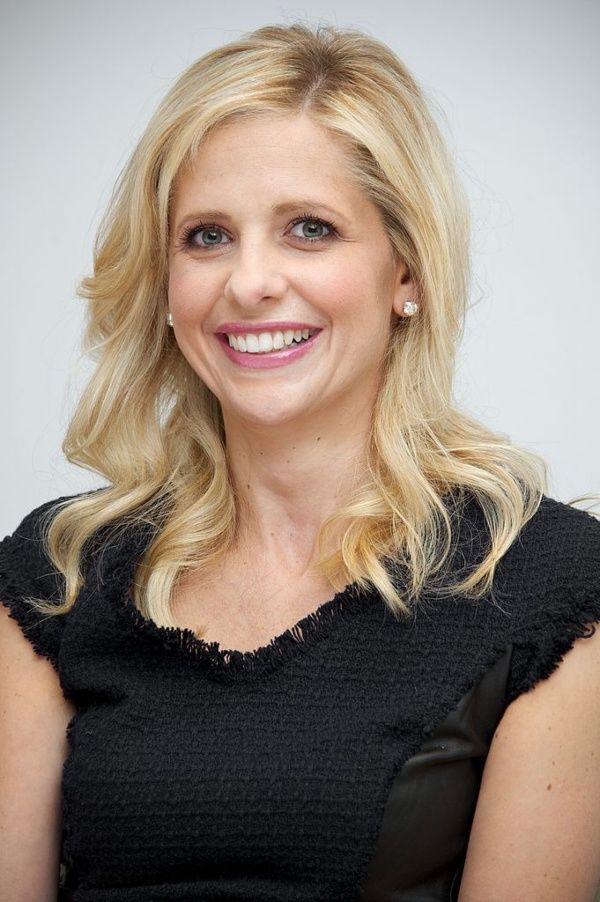 Just like her husband, the actress fell in love with the art of cooking. She and Freddie have been together for more than 15 years, and their family is growing happily. The love for food developed when they started cooking together as a unit. In 2017, she co-wrote the 'Stirring up Fun with Food', which is all about making food with the family.
GARY DOURDAN
Dourdan got his big break after landing a role in 'A Different World', a spin-off of 'The Cosby Show'.  But, most people know him as Warrick Brown from the procedural television series 'CSI'. After eight years on the show, Dourdan was killed off in the ninth season, much to the shock of fans everywhere. Do you remember his last episode?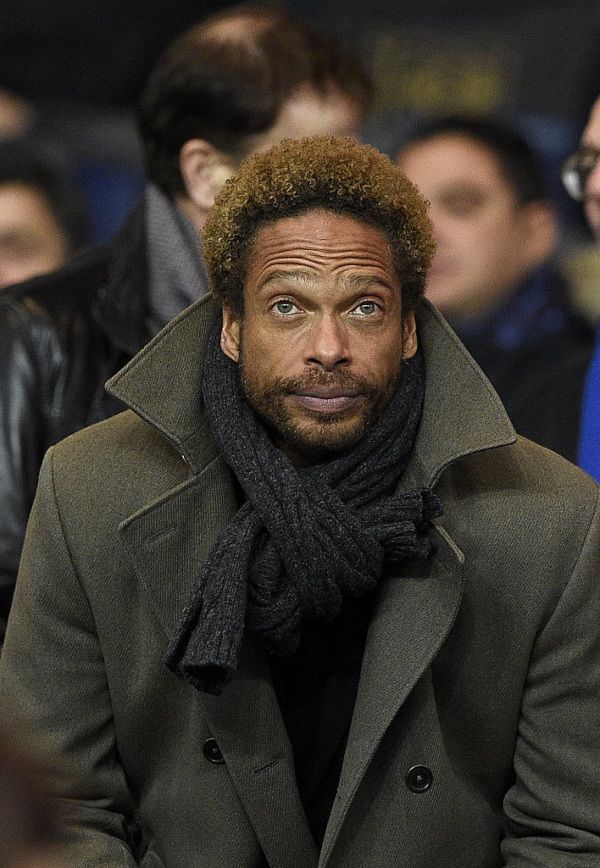 Sadly, his life has not been the best. He has been involved with illegal substances and has been charged for drug abuse several times. The actor has also been arrested for violence. But people confused him with another person and thought he was severely affected by drugs.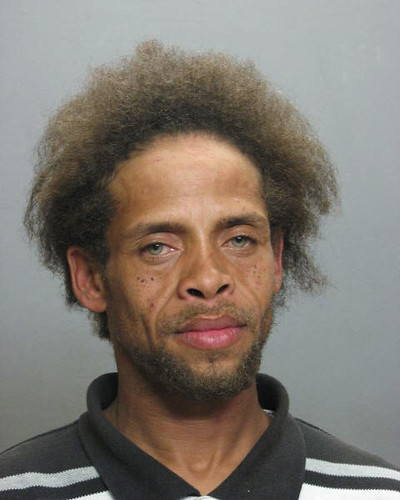 His hobbies involve collecting cars and DJing in his downtime. Unfortunately, in 2012, he was forced to file for bankruptcy but has appeared in TV and movies since then.
PETER OSTRUM
You might recognize this actor from his role in the movie 'Willy Wonka & the Chocolate Factory'. However, we're talking about the 1971 version, where he played Charlie Bucket. At the time, he was just 12 years old. Ostrum was given the chance to sign a contract that would launch his career, but he passed on it.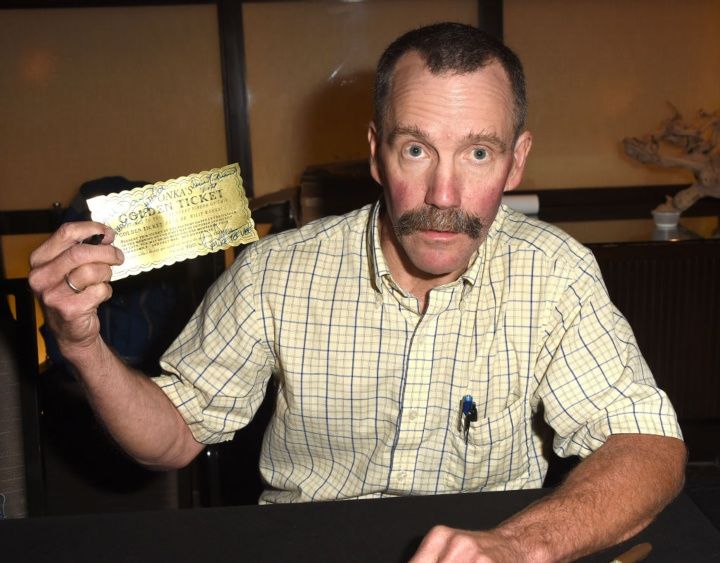 He believed that acting was not really for him. In 1984, after years of knowing that he had a huge passion for animals, particularly horses, he decided to attend Cornell University College of Veterinary Medicine. Ostrum eventually earned a doctorate in the field. Additionally, he works on caring for horses and cattle in New York.
HELEN HUNT
Most people have no idea that Hunt was, in fact, a child star. She started her career in acting at the age of 10 in 'The Mary Tyler Moore Show'. Years later, she won an Academy Award for the film 'As Good As It Gets', which also starred Jack Nicholson. Her career in both television and movies kept growing with 'Mad About You', 'Twister', and 'Cast Away'.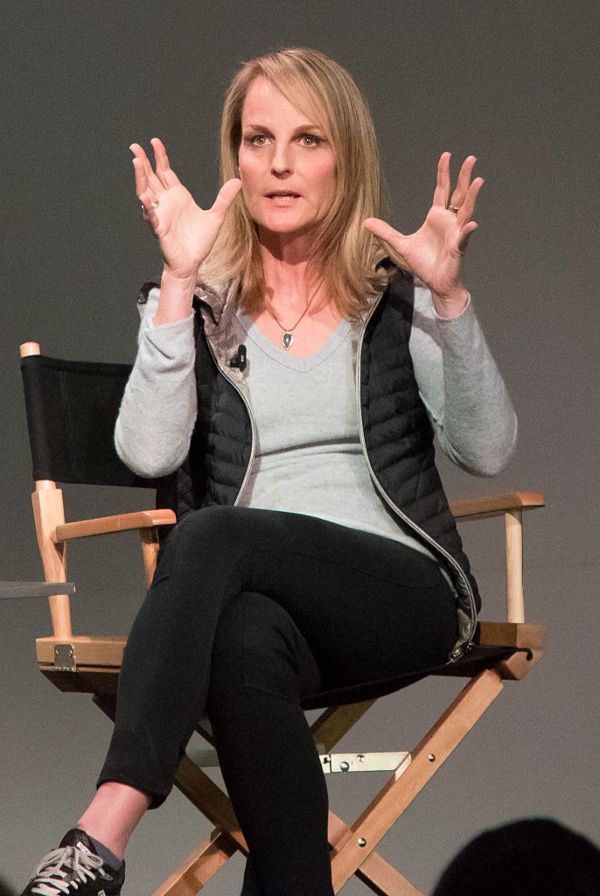 As many actors tend to do after a while, Hunt has been more active behind the camera than in front. She started her own production company called Hunt/Tavel Productions. Furthermore, the actress debuted as a director in 2007 with 'Then She Found Me'. In 2014, she was the director of 'Ride', as well as several television episodes from shows like 'House of Lies', 'America Housewife', and 'This Is Us'.
JULIA STILES
Julia O'Hara Stiles is an American actress. Born and raised in New York, Stiles began acting at age 11 and made her screen debut as Erica Dansby in the 1993 Ghostwriter television series. After that, she gained a lot of prominence for her main role in the 1999 movie, 10 Things I Hate About You, which made her deserving of many nominations and awards such as the MTV Movie Awards and the Teen Choice Awards.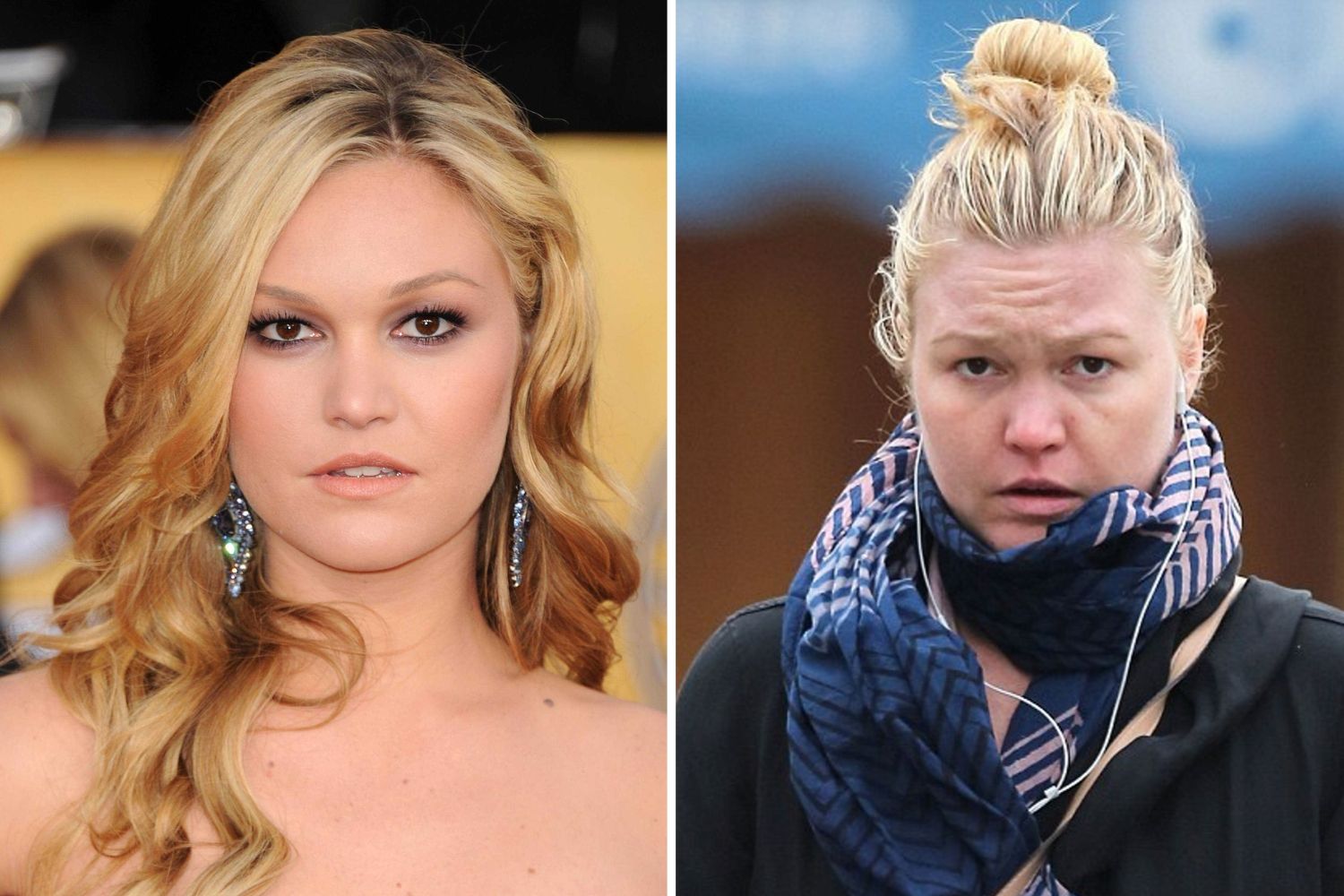 Despite participating in multiple projects, her presence on the big screen was rapidly decreasing. Her roles, despite enchanting the audience, did not stand out too much and critics used to ignore her. Due to many reasons, Stiles began to turn her back on Hollywood and concentrate on specific roles that filled her interests. Her most recent works are her performance as the protagonist in the Sky Atlantic series, Riviera, which is famous mainly in Europe, and she recently returned to the big screen in the hit movie Hustlers, starring Jennifer Lopez, Constance Wu, and Cardi B.
NICK OFFERMAN
Offerman's best role was definitely Ron Swanson from 'Park & Recreation', which earned him a Television Critics Association award. Furthermore, he was nominated for a Critic's Choice Television Award in the category of Best Supporting Actor for the role of Karl Weathers in 'Fargo', which was a much more serious role.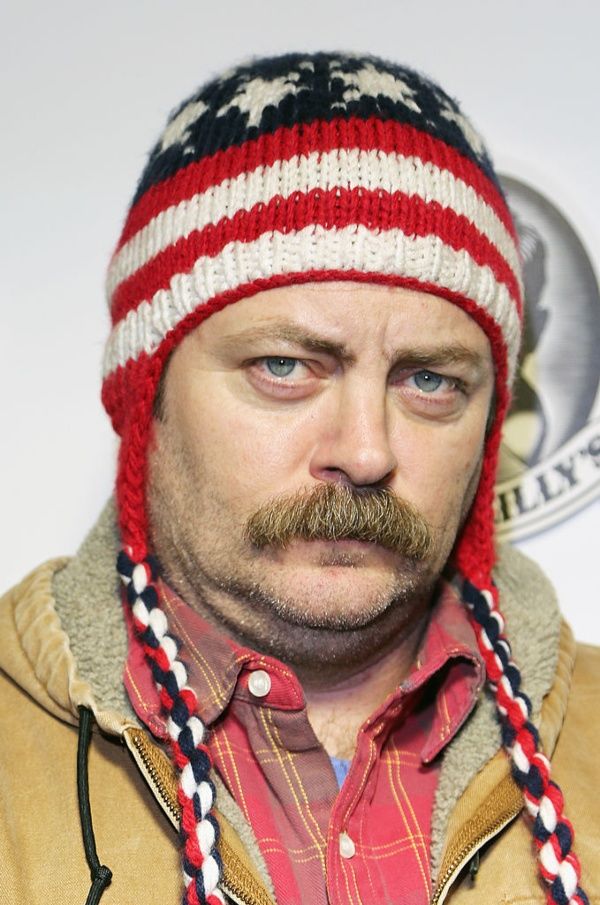 His side job is surprisingly carpentry. It was originally a hobby for him, but he got so good that he could build furniture, boats, and more. He sells his pieces at his own shop called Offerman Woodshop in LA. Meanwhile, the actor is married to Megan Mullally from 'Will & Grace' and has starred alongside her in films like 'The Kings of Summer'  and 'Smashed'.
BARBI BENTON
Benton was originally born as Barbara Lynn Klein, and she started her career in entertainment at 'Playboy After Dark', when she was just 18 years old. Hugh Heffner liked and even dated her. People believed that Benton was the reason Heffner bought the Playboy Mansion. You might recognize her better for shows like 'Hee Haw', 'Fantasy Island', and 'The Love Boat'.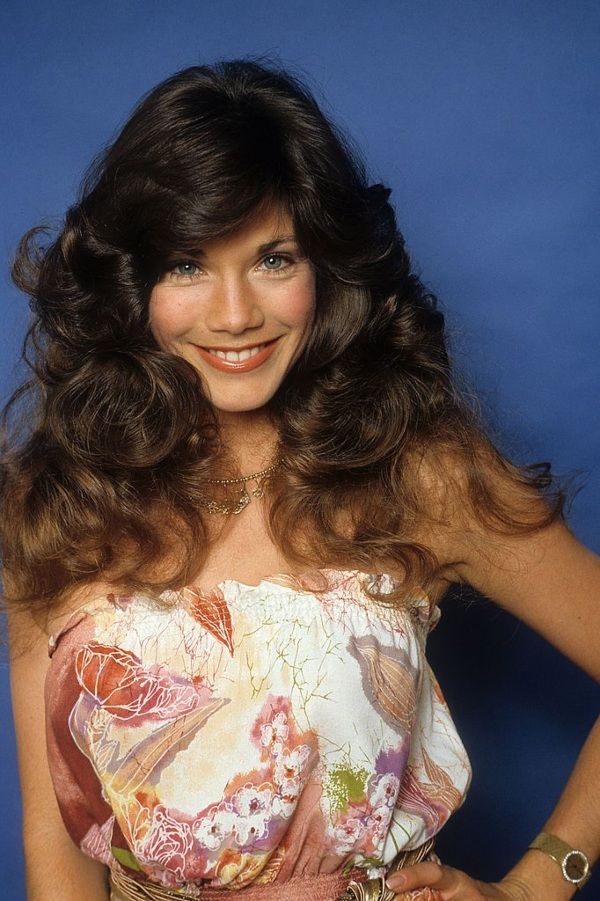 Aside from acting, Benton also got involved in music. She has eight albums. However, back in the 1980s, she decided to step back from the spotlight and raise her family along with husband George Gradow, who is a real estate agent. The couple has two kids together, and Benton is enjoying her life every day.
SHARONA ALPERIN
Alperin was just 17 years old when she dated the lead singer of The Knack, Doug Fieger. In fact, the popular song 'My Sharona' from 1979 was actually named after her. They were together for four years, and she inspired many of his other songs. These days, Alperin is still inspiring others, but into buying their dream homes.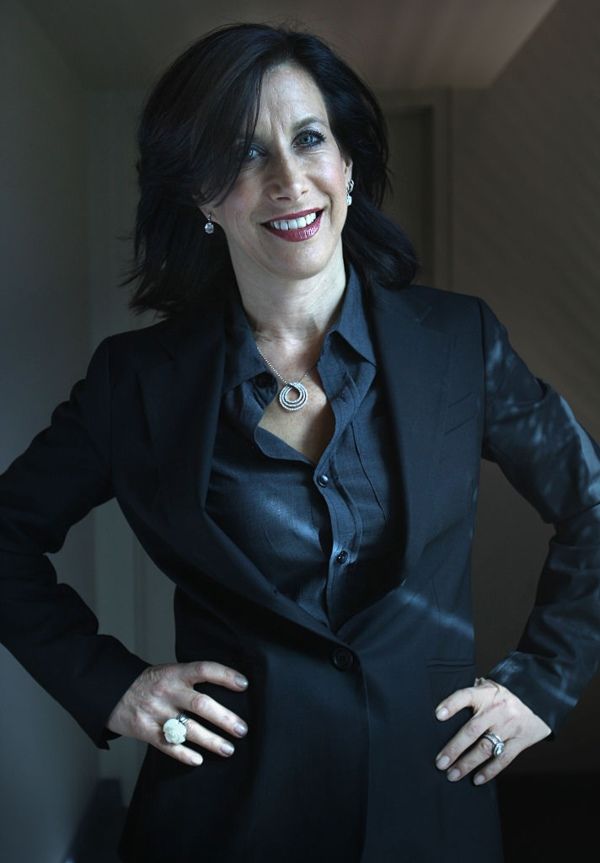 She has also become a real estate agent in Los Angeles and has been known to work with some of the biggest names in Hollywood. Her website is "MySharona.com", and it describes how becoming famous with a song changed her life. But, it also talks about everything she learned about people in the entertainment industry from her time as the muse of The Knack.
DANIELLE FISHEL
1990s television fans will definitely recognize Fishel for her role as Topanga in the sitcom 'Boy Meets World'. She landed several parts in movies and was the spokesmodel for Nutrisystem. In 2014, she returned to play Topanga for the spin-off of the original show, 'Girls Meets World'. Did you like that show?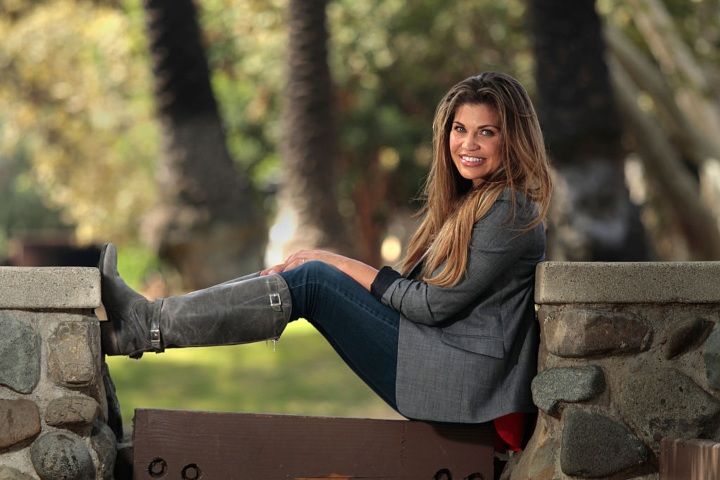 These days, Fishel works at PopSugar, which is a blog about pop culture and also an outlet. She actually handles the Youtube channel called 'PopSugar Girls Guide'. In terms of her personal life, the actress walked down the aisle with Jensen Karp in 2018. In 2019, the couple welcomed their first son. Fishel was just awesome.
JIM CARREY
Comedian Jim Carrey is a huge name in Hollywood, despite how his popularity dwindled in the last decade. He started his career in the 90s for 'In Living Color', a sketch-comedy variety special. He went on to star in major films like 'Ace Venture: Pet Detective', 'Dumb and Dumber', and 'The Mask'.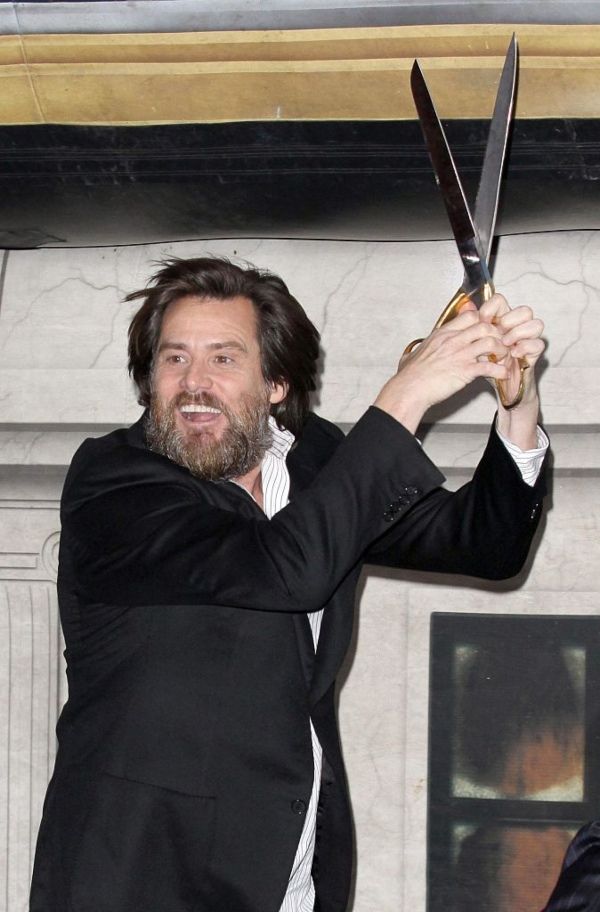 Carrey continues his career, but he has also turned into other forms of art. For several years now, the comedian paints every chance he gets, and he said, "There's not a day that goes by that I'm not covered in paint or something from doing sculptures."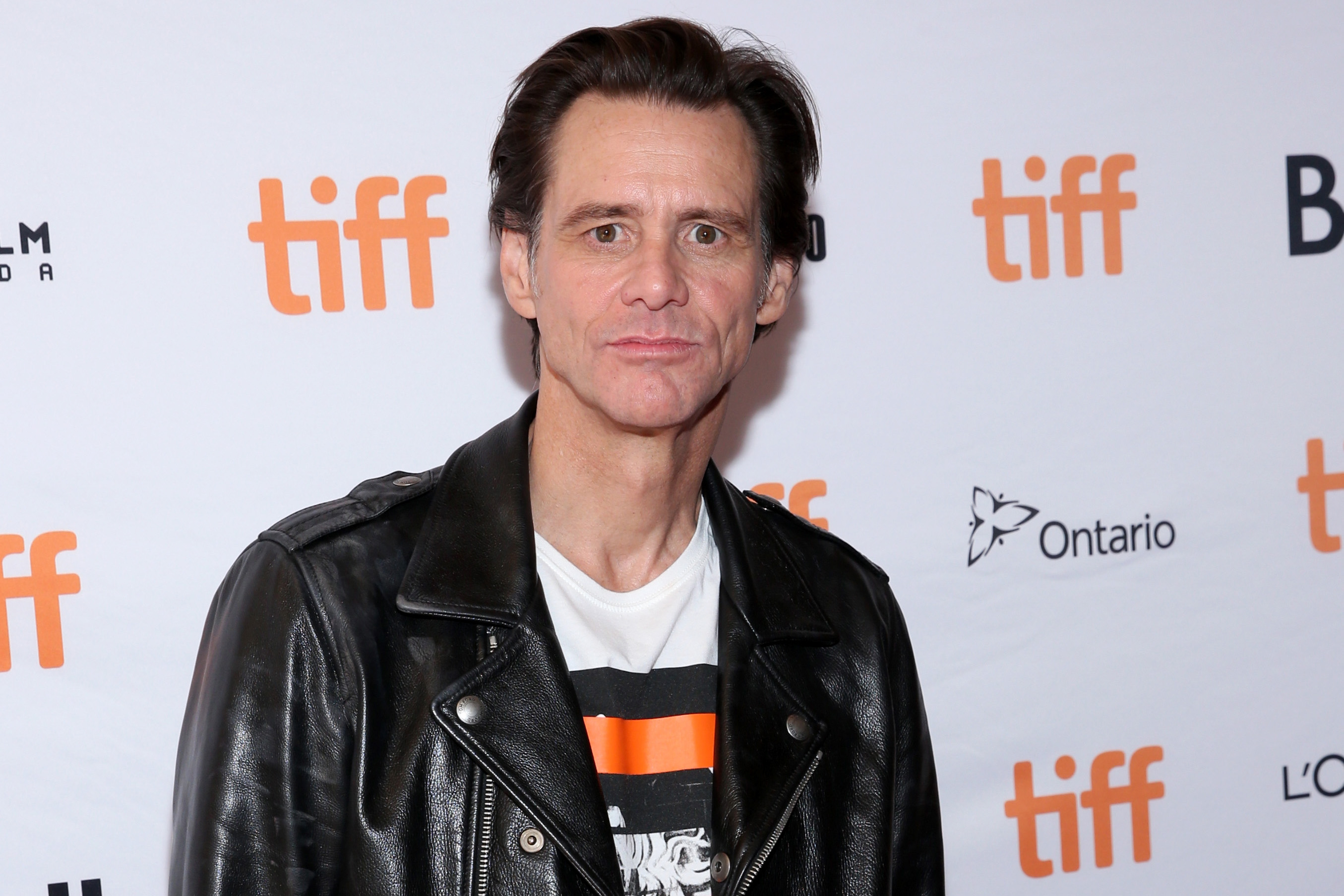 His artwork is featured at the Wyland Galleries Beachwalk in Waikiki, Hawaii and the Wyland Galleries in Lake Tahoe, California. We sure want to check that out!
AL FRANKEN
Most people remember Franken from his time on 'Saturday Night Live', and he was also a writer for the show. He has continued to make people laugh for the past ten years. Meanwhile, Franken has also authored satirical and political books, which led people to believe that he might enter the world of politics at some point.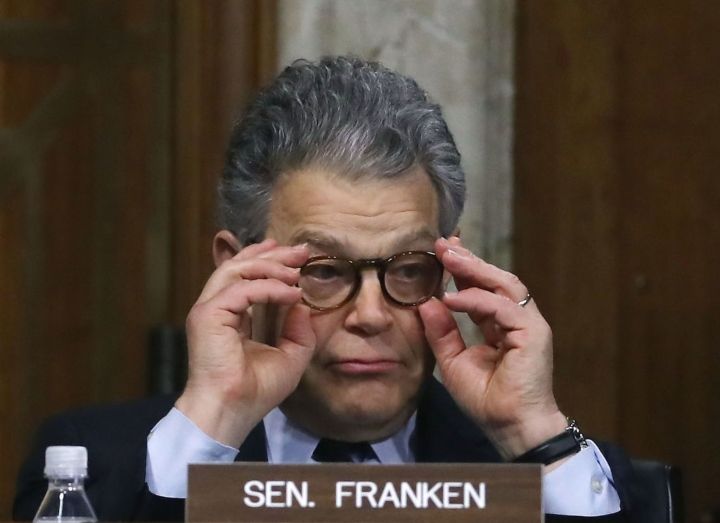 They were right, of course. In 2008, the comedian ran for U.S. senator and won for the state of Minnesota with the Democratic-Farmer-Labor Party. He was re-elected in 2014. He had to quit his post in 2018, after allegations came forward claiming that Franken had sexually assaulted several people.
LIAM GALLAGHER
Many people were huge fans of the English band Oasis, which was huge back in the 1990s. Liam Gallagher was one of their leads, along with his brother, Noel. They wrote songs together, but Liam was definitely the main man of the band sometimes. He even won the title of "Best Frontman of All Time" in a poll back in 2010.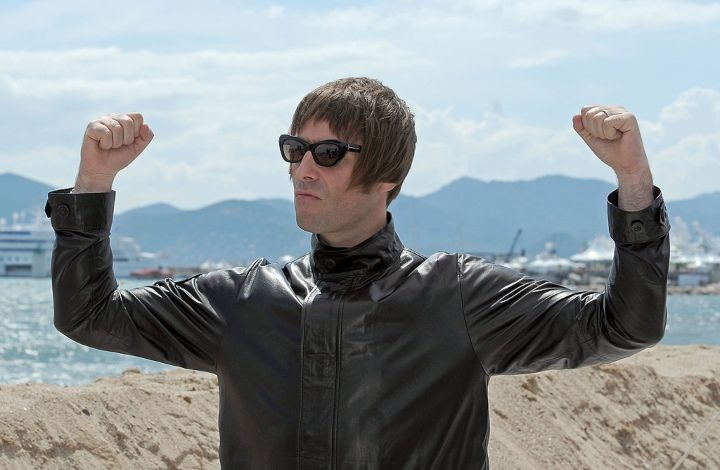 Things with the band started going south at some point, and Gallagher saw the need to branch out. Therefore, he launched a clothing line called Petty Green, which was all about British street culture. In 2017, Liam decided to return to music as a solo artist and his second album is set to be released in September 2019.
ROSEANNE BARR
'Roseanne' was one of the best sitcoms of the 1990s, and it described the life of a working American family in American. Roseanne Barr was the star as well as her amazing humor, which was popular all over the country. She had originally started as a stand-up comedian but television was better for her in the end.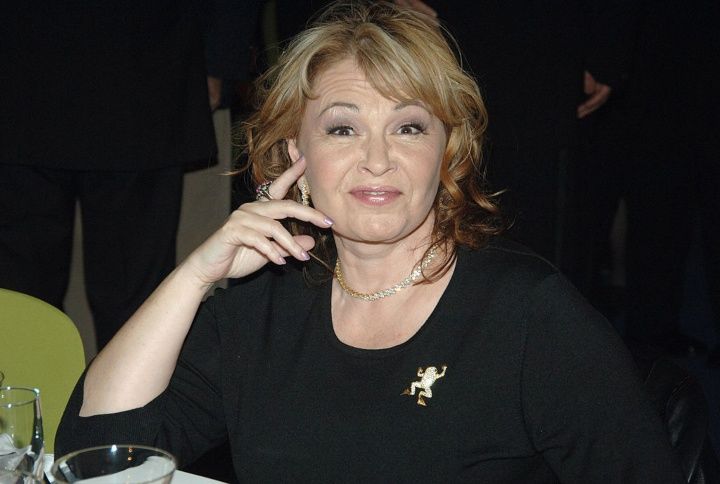 She had always been known for her dark and sarcastic humor. Additionally, Barr was outspoken about politics and ended up making many people angry. She even ran for president in 2012 in the Peace and Freedom Party, but the comedian got 6th place. Unfortunately, her political opinions recently got her fired from the reboot of 'Roseanne'. The show is 'The Connors'.
JON GOSSELIN
Gosselin became a household name with 'Jon & Kate Plus 8', a reality series from TLC which featured Jon and his family. The show described how he was very quiet, and his wife Kate was completely outspoken, especially during the interviews and in front of the camera. Jon played the part of the loving and supportive husband.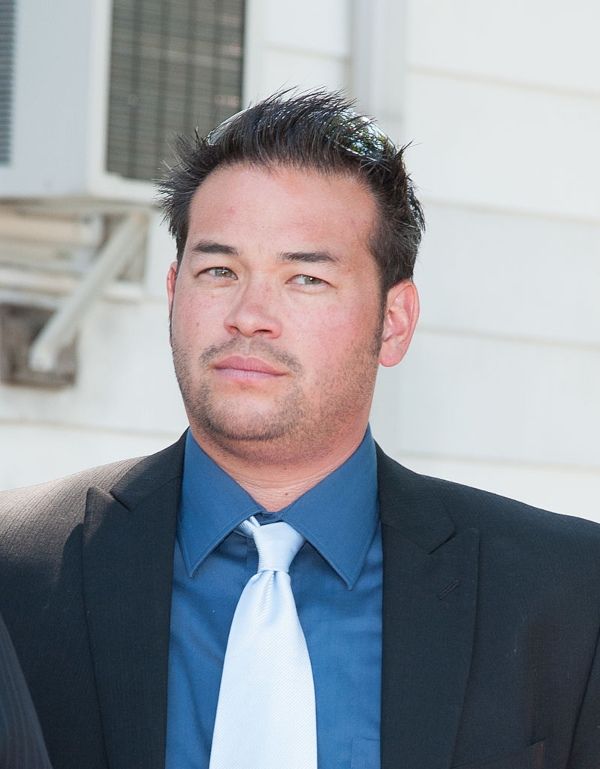 Unfortunately, in 2009, he and Kate separated, and their divorce was incredibly awful. His finances took a serious hit as a result. So, Gosselin had to start working many different jobs like a solar panel installer, waiter, and even a DJ in Pennsylvania. One of his weirdest jobs was as a stripper in 2017 on a show in Atlantic City called 'Untamed Male Revue'.
CHRIS OWEN
90s teens definitely remember 'American Pie'. So, they also know who played the role of The Sherminator. Owen appeared shortly in all the films of the franchise, and also some of the projects. He is the only actor, who has appeared in ALL the movies, including the direct-to-video spin-offs. The Sherminator is his most popular role.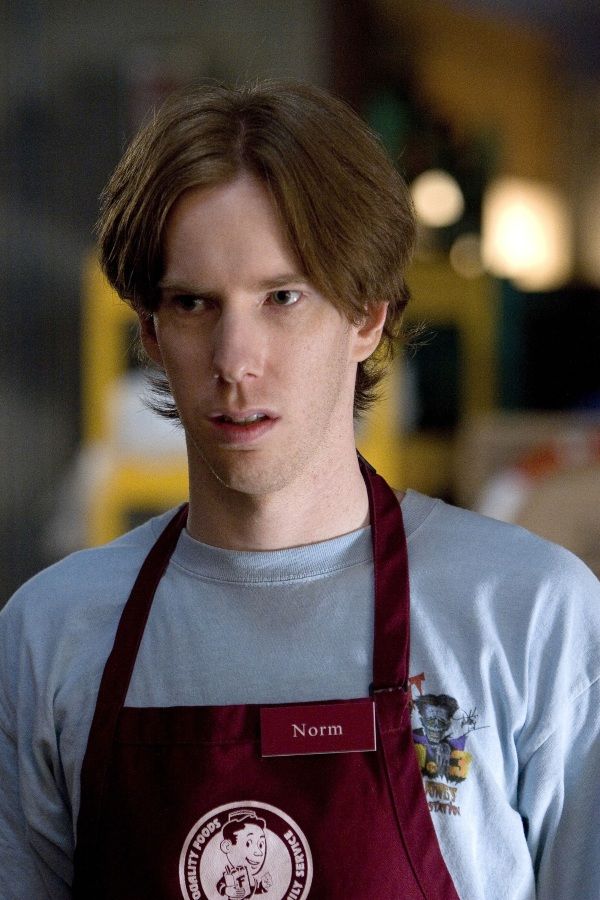 Fortunately, he keeps trying to act in other things and has appeared in several television shows and films. On the other hand, Owen worked for some time in a sushi restaurant located in Santa Monica. Later on, the actor said, "Life doesn't always go the way you planned. I love acting and this job lets me stay in the fight."
SUSAN BOYLE
In 2009, Boyle appeared in front of the judges on 'Britain's Got Talent', and everyone thought she was a joke until she opened her mouth with an amazing rendition of 'I Dreamed A Dreamed'. Her voice marveled everyone, including the grumpy-judge Simon Cowell, who only had praises for Boyle. The video of the performance even went viral.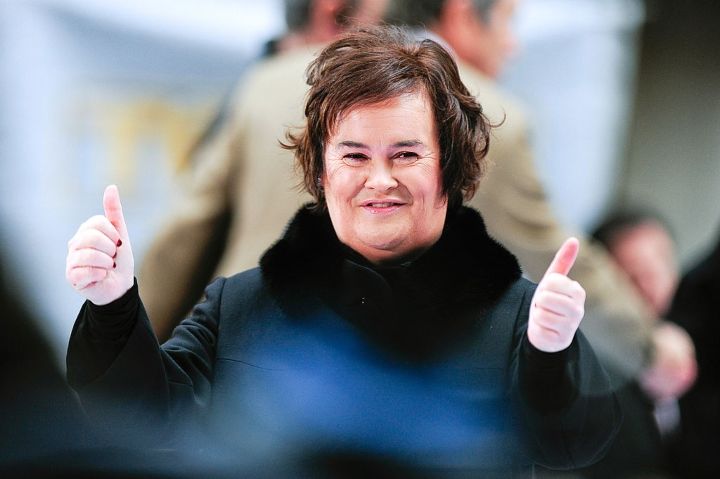 In 2014, she applied to work as a cashier at a store. The press asked her about her situation, and she commented, "I just went in on the off-chance. It was kind of a desire to be normal. And it was a quiet period. I just got panicky (about fame). But I wouldn't want to scrap the job I already have (music). I absolutely love it."
VANILLA ICE
His real name is Robert Van Winkle, but everyone knew as Vanilla Ice, especially after 1985 when his career as a rapper took off. However, he also had some major failures during his time in the music industry. Some believe that he might be considered a one-hit-wonder. Luckily, these days, Winkle is more focused on real estate.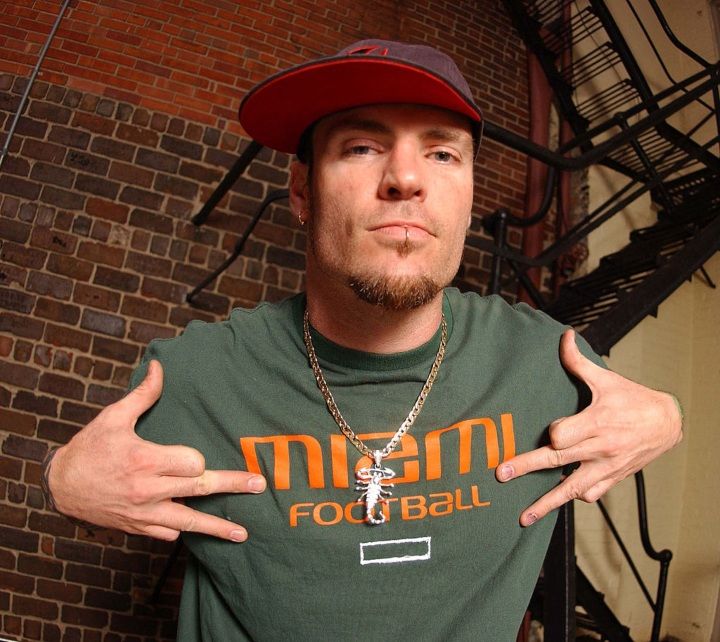 For several years now, he has been focused on buying homes and fixing them up. He eventually sells the newly renovated house for a bigger profit. Therefore, Winkle decided to turn his successful business into a show on the HGTV Network called 'The Vanilla Ice Project'. We doubt his fans in the 80s imagined what Vanilla's future profession would be.
LARK VOORHIES
Voorhies rose to fame as Lisa Turtle on 'Save By The Bell', where she worked between 1989 and 1993. After leaving, she managed to continue acting in small roles and beyond. However, Voorhies discovered that she had other passions and decided to pursue them. Do you remember her on the teen show from when you were younger?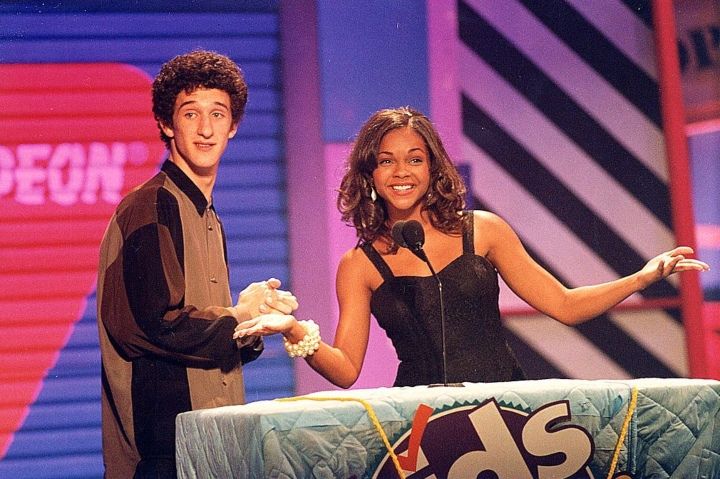 After the show, Voorhies started to work on a singing career. She was even in the girl group called X-Girls in 1994. In 2010, the actress discovered that she was also interested in writing. Some of her self-published books include 'Reciprocity', 'Trek of the Cheshire', and 'A True Light'. Have you read any of them?
ARIANA RICHARDS
Richards was one of the biggest child actresses of the 1980s. She appeared in major blockbuster films like 'Tremors', 'Prancer', and 'Jurassic Park'. During this time, she won many Young Artist Awards, but soon enough, she started working towards other passions. The actress became a musician in the 1990s.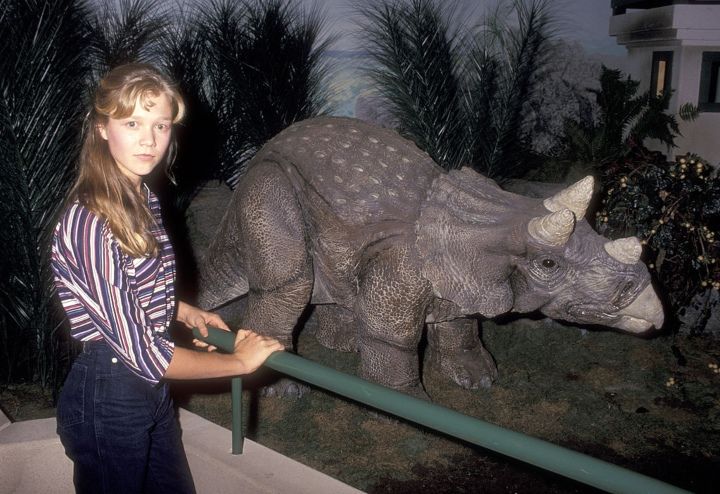 She even launched an album in Japan. In 2001, she graduated from Skidmore College with a degree in Fine Arts and Drama. After that, Richards continued her studies at the Art Center College of Design located in Pasadena. To this day, art is her main interest, and she lives in Oregon, where she continues her work.
TOMMY RETTIG
Rettig had a huge role in one of the best dog stories of all time, 'Lassie', which aired in the 50s. He had several roles over the years but none as successful as that one. But, Hollywood was not the best place for him. Therefore, the actor decided to move onto other projects. However, he had a hard time shedding the boy from 'Lassie' image.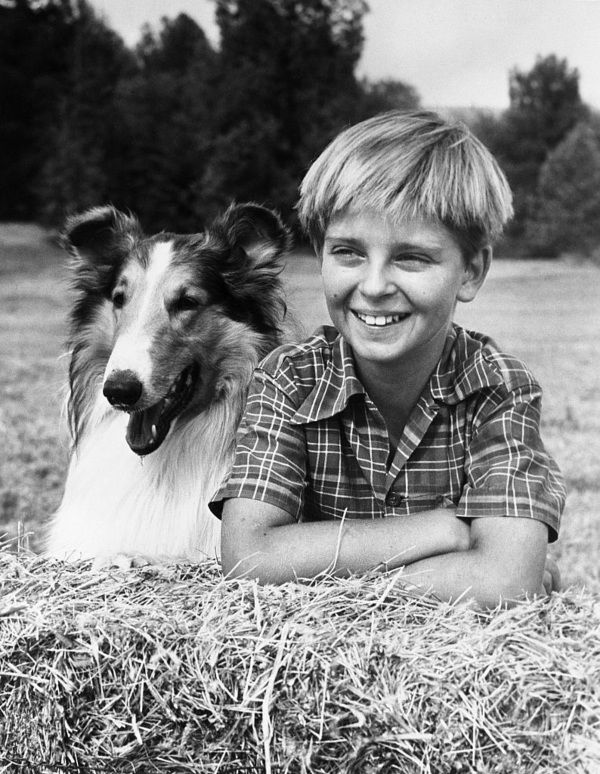 Luckily, he found his niche giving motivational seminars, and later, discovered his passion for computers. He studied to become a computer software engineer and dedicated his life to it. The former actor lived a pretty normal life with a successful career in the field until his untimely demise at the age of 54. Do you remember him from 'Lassie'?
MACKENZIE ROSMAN
Ruthie Camden was one of the most popular roles in the show '7th Heaven', and Rosman was behind that character. However, after spending years working on the show, the actress decided that it was time to focus on other passions. She landed other small roles, but ultimately, moved on from Hollywood towards other interests.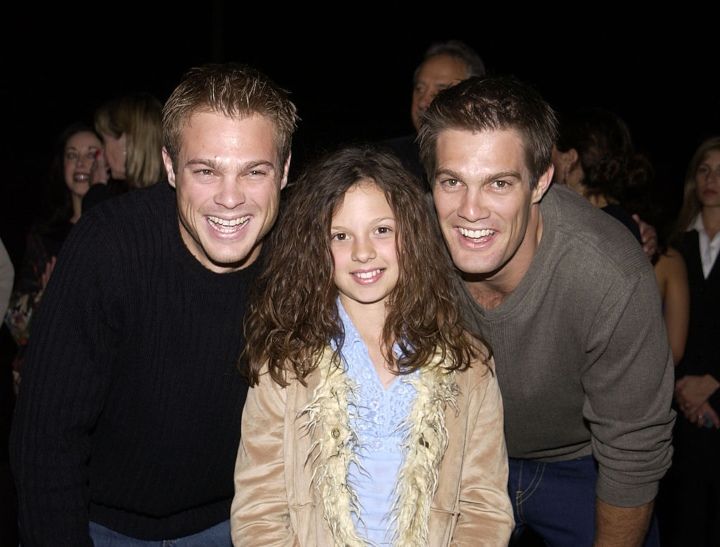 Since her stepsister suffered horribly from cystic fibrosis, Rosman became an advocate for Curefinder, an organization dedicated to helping children with the condition. She eventually became the national chairwoman of Curefinder due to her love for charity work. The actress was also listed in Teen People's "20 Teens Who Will Change the World".
JONATHAN BENNETT
Bennett was the subject of many girls' dream when he starred in 2004's 'Mean Girls' as Aaron Samuels, the love interest of Lindsay Lohan's character. He also appeared in 'Cheaper by the Dozen 2' and had several recurring roles in shows like 'Veronica Mars', as well as 'Ally My Children'. Do you remember this dreamy guy?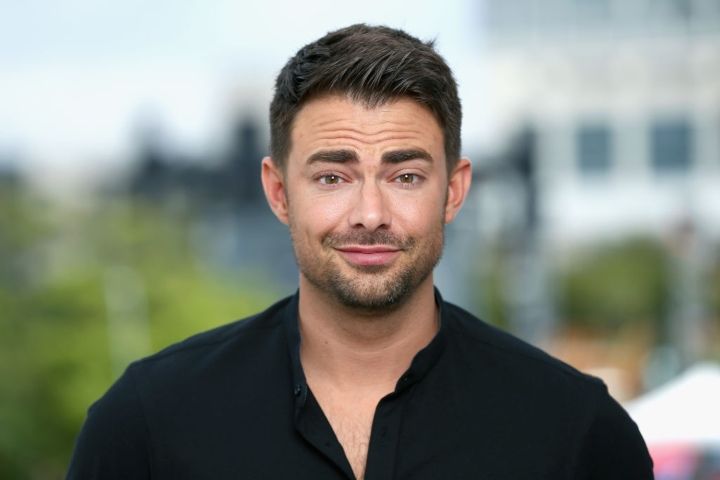 His most recent appearances on the small screen have shown him as a host of 'Cake Wars' and 'Halloween Wars' on the Food Network. He is another actor with a side-passion that might become his permanent job later on. He is a spinning instructor at the Flywheel Fitness Studio located in Los Angeles. We would love to train with him!
MAIA BREWTON
Brewton became a star with her first role in the 1987 movie called 'Adventures in Babysitting'. Her character, Sara Anderson, was in love with Thor. Meanwhile, the actress also appeared for three seasons in the sitcom 'Parker Lewis Can't Lose'. Brewton continued starring in other films and television shows over the course of several years.