40+ Absurd Things That Were Used in the Past
Suntan Vending Machine, USA, 1949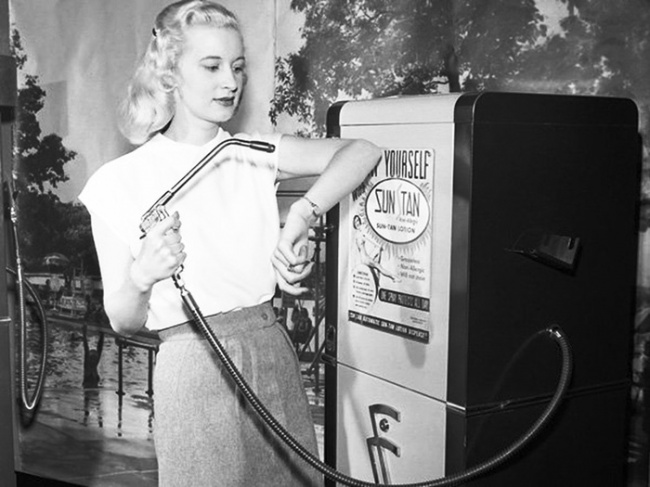 Wouldn't it be great to be able to easily get a tan on your own, without going out to the sun or to an indoor tanning studio? In 1949, you could! Just kidding. This isn't actually what you think. This machine simply dispenses suntan lotion at beaches, pools, etc.. The machine was manufactured by Star Manufacturing Company in Chicago in 1949, and it cost 10 cents to use for thirty seconds.
It was popular at the time as beauty had begun to be seen as self-representation, creativity, and a way for women to express themselves, rather than just being beautiful by "duty" like in the past. As you might have noticed, it looks very similar to a gas pump. Suntan lotion is still very much alive today, although this machine does not exist. However, a very similar one called Sunscreen Mist appeared on an episode of Shark Tank, but its inventors walked away empty-handed. 
Click "Next Page" for more crazy inventions!