Famous Brands That Changed Their Names
Can you imagine some of your favorites stores with another name? We go to Starbucks every day and don't think that the brand's name is actually odd. It would be weird to call Amazon by any other moniker or even refer to it as the "online store". A company's name is extremely important, and some have had to change their original titles because of rebranding or even mergers. Sometimes, the first idea was just too boring. On the other hand, some brands like Oreo might be currently looking for new names, and that's just crazy! Let's find out more about the names of the world's biggest companies and how this decision can affect everything!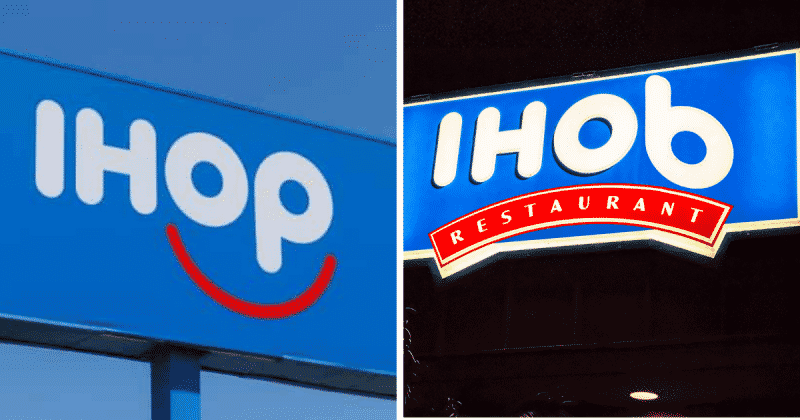 SUBWAY – EAT FRESH!
The truth is that some of the brands we adore most today would not have gotten far without a change. It may seem inconsequential, but a name can make or break a business. Subway is one of the most recognized sandwich shops around the world, but it was originally known as Pete's Super Submarines, which opened in 1965.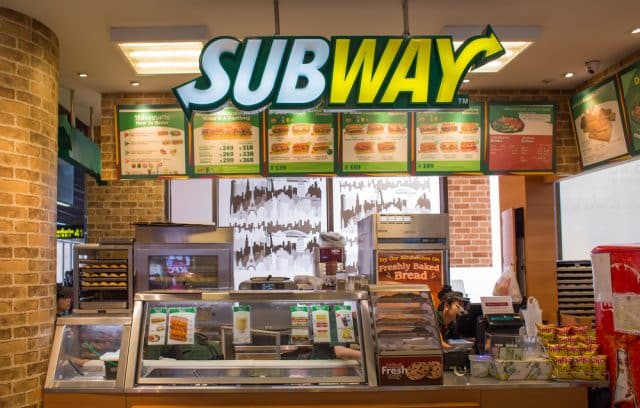 Now, the first name was too long and not that catchy, although there is an interesting story about it. Fred DeLuca, the founder, had actually borrowed the money to open his shop from a friend called Pete. DeLuca shortened the name to Pete's Submarines to make it fit better in billboards and radio ads, but most people apparently heard "pizza submarine". It was then changed to Pete's Subway, and in 1968, it was finally just Subway because it had become huge.
WEIGHT WATCHERS
The company had a complete rebranding, which included coming up with a new name. In September 2018, the diet business decided to expand its target customers by becoming all about health and wellness. Therefore, they remade their popular point program and created new foods, as well as new goals, for their clients. They also hired a new spokeswoman, Oprah, and eventually changed their name.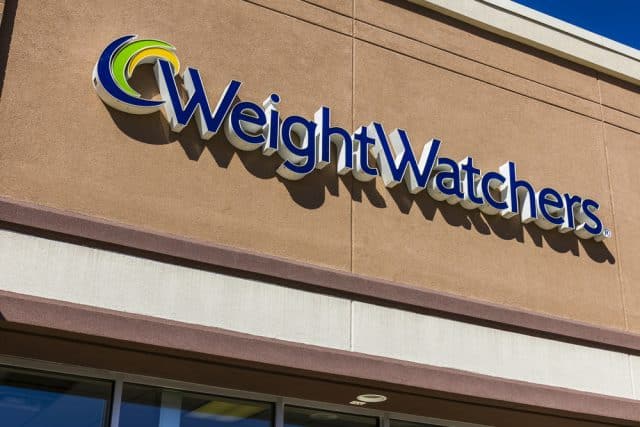 Most people might still remember the brand as Weight Watchers, but its current name is actually WW. The shift was a great idea and the perfect way to accommodate people that were really into fitness, and not just those looking to lose weight. It's hard to say if anyone really calls it WW, but maybe, future generations will adopt the new name.
IHOP
Everyone who wants a reasonably priced breakfast has gone to IHOP. We have all enjoyed a cup of strong coffee with a plate of pancakes after a long night of partying. Although they offer lunch, and sometimes dinner, people only go for their delicious morning options. However, the company tried to change that and its name in 2018.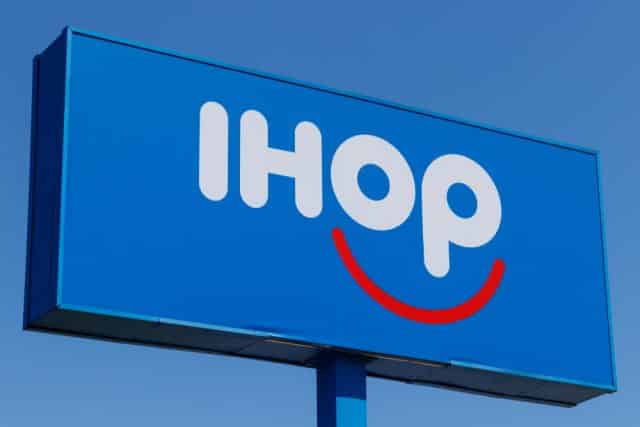 And they became the laughingstock of the internet for it. They went for IHOB, which would mean International House of Burgers, as they wanted their clients to know that they had more options than just pancakes. After some time with the new idea, they had to go back to IHOP, and the world was finally happy again.
DUNKIN' DONUTS
While there are many stores with specific foods in their name like IHOP, most don't stick to selling just one thing. Dunkin' Donuts is known for its amazing deep-fried dough, but they have many other options. They have coffee and other drinks, as well as food, and even more surprises. Therefore, it's not completely crazy that they wanted to be known for other things they sold.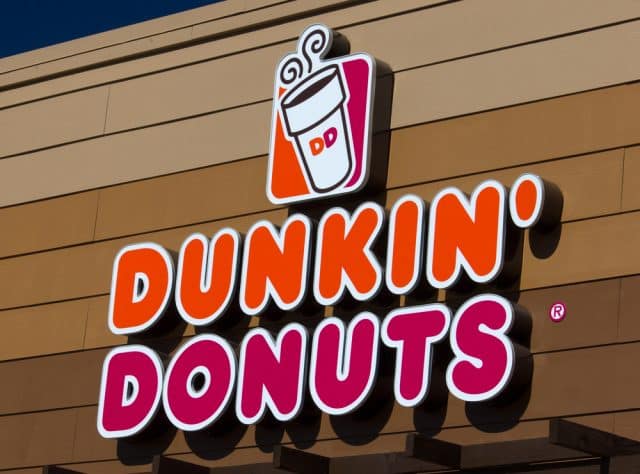 Therefore, in January 2019, they changed their name to just Dunkin'. Most of our readers probably heard about it, but the name is almost the same. They still sell their famous doughnuts, but the company hopes that this will diversify their clientele. Who knows? They might grow even bigger now. Not everyone is a fan of fried food.
OREO
Now, don't get alarmed. There hasn't been any official announcement yet. However, it seems that Oreo has been issuing some hints that they might change their name to something else. Can you imagine calling their delicious cookies by anything else? It's almost unthinkable. Some of their online followers remarked that in June 2019 that the business had removed the Os from their name.
So, that would make the business just "RE"? That seems a little odd. Could it be a hint that they are RE-branding? For now, there is no word on anything else, and we will have to wait for an official decision. They might just change the name of the company but keep "Oreo" for their cookies. Maybe there weren't hints at all and just mistakes.
PEPSI
It's rather unlikely that Pepsi would have reached its world-wide success if they kept their original name. The drink itself was created in 1893 by North Carolina pharmacist Caleb Davis Bradham. Its ingredients included sugar, caramel, water, lemon oil, nutmeg, and kola nuts. It became extremely popular, but it was known as Brad's Drink.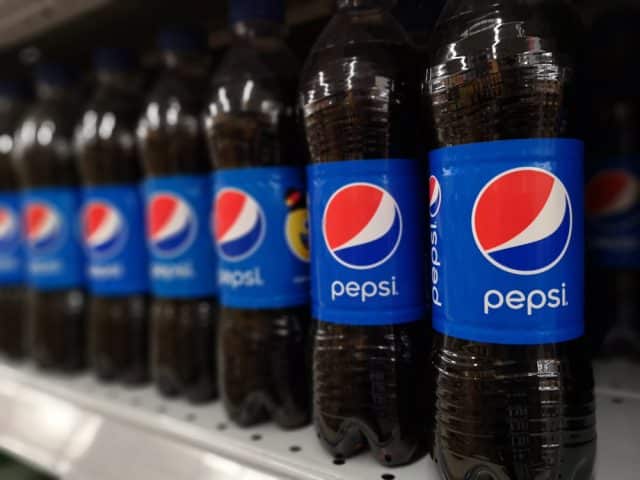 That's understandable because most creators want their own name in their inventions, especially if it's something that people love. However, five years later, the company changed its name to Pepsi-Cola, and that was a little weird. A common urban myth says that it was because the drink included pepsin, but the truth is that Bradham thought his drink was helpful with indigestion. So, Pepsi actually comes from dyspepsia.
GOOGLE
Google might be considered the biggest internet company in the world. You probably reached our site using their search engine. Googling is even a real verb that people use all the time, and the company knows a lot about each of us including personal information, and if you use Google Chrome, probably all your passwords.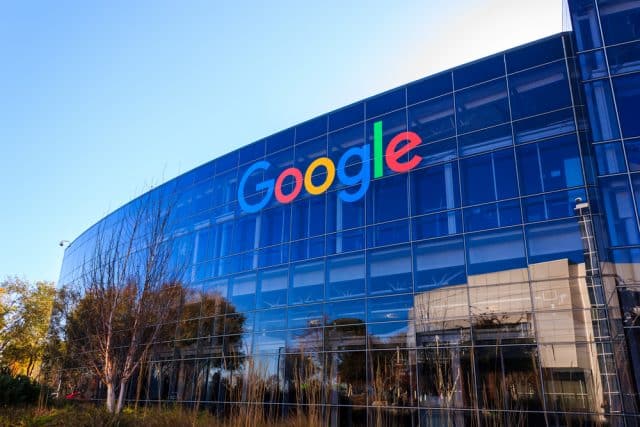 Therefore, you might be interested to learn that it was called Backrub during the early days of search engine development. That sounds rather creepy and stalker-like. The name came from the way the search functions looked through "backlinks" on the internet, but they only kept that idea for one year, and in 1997, it was changed to Google.
BLACKBERRY
Less than a decade ago, everyone wanted a Blackberry, which seemed odd because it was supposed to be better for doing business. However, for the first time, people didn't have to push buttons several times to get the right letter for a message, and they were basically the first smartphones.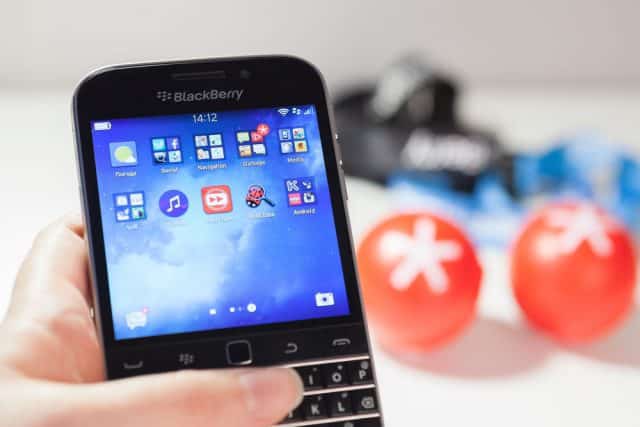 Just like other companies, the founders Mike Lazaridis and Douglas Fregin chose a weird name for it. When they established the brand in 1984, it was known as Research in Motion. Luckily, they changed it in 2013 to Blackberry, which became their best-selling product. We can remember those phones fondly, but they really weren't that awesome.
NINTENDO
You might not believe it, but the original Nintendo Company was established in 1889. That's insane, right? Video games before that 20th century? Not quite. The business was called Marufuku Company, and they sold playing cards. In 1951, they changed the name to Nintendo Playing Card Company.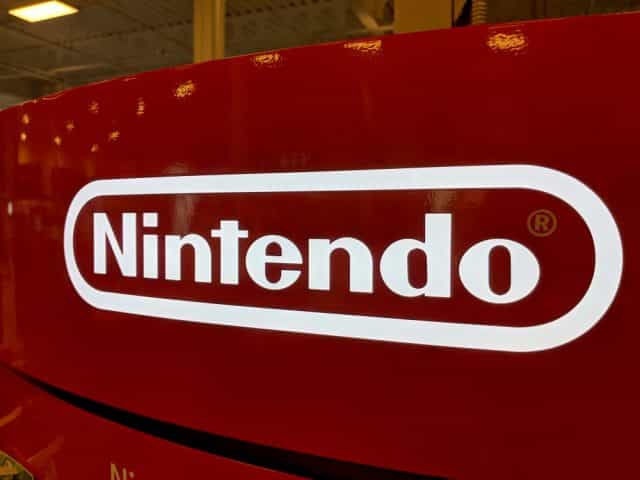 Of course, the business doesn't sell playing cards at all these days, although people still playing with cards all the time. Nintendo is one of the biggest video game companies in the world, and shortly after its first name change, they decided to reduce it to just Nintendo. Who knows what kind of world we would have if Super Mario never existed.
NIKE
Nike is one of the best-recognized companies in the world, but its original name was something akin to an Ice Cream parlor. Did you know they were called Blue Ribbon Sports? Most people have no idea. The business was created in 1964, but they didn't make their own shoes and sports gear as they do today.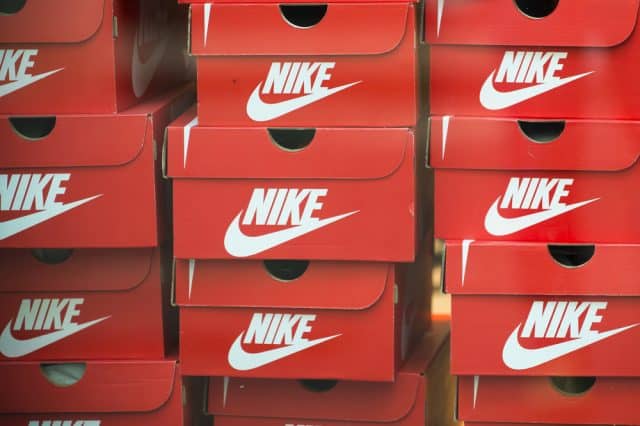 It was originally founded to import goods from a Japanese company called Onitsuka Tiger. Blue Ribbons Sports finally started making their own products in 1971, and owners Phil Knight and Bill Bowerman decided that their direction needed a new name as well. Therefore, they chose Nike, after the Greek goddess of victory, which is certainly fitting.
BEST BUY
You might have purchased most of your current electronics at Best Buy, but the original idea for the company wasn't to sell all kinds of technological gadgets. The founder Richard Schulze called it the Sound of Music, as he wanted to offer stereo gear to his customers. But something happened in 1981 that led to great results for Schulze.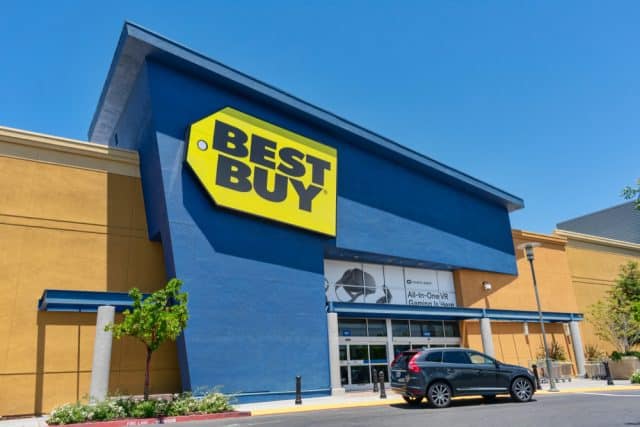 A tornado got near his shop in Roseville, Minnesota, ruining the roof and most of the stock. Therefore, Schulze held a "tornado sale" to get rid of the damages good. He ended up selling more in two days then the store had ever sold before. After two years, he decided to change the name to Best Buy, but we don't know if a "tornado sale" has ever happened again.
EA GAMES
Anyone who has ever played a game on their computer or a console is probably familiar with EA Games. In fact, if you have ever heard about The Sims, then you know about this company. They are still one of the leaders in their field, but their original name might have linked to Amazon in some way. Their founder, Trip Hawkins, was a strategy and marketing director for Apple.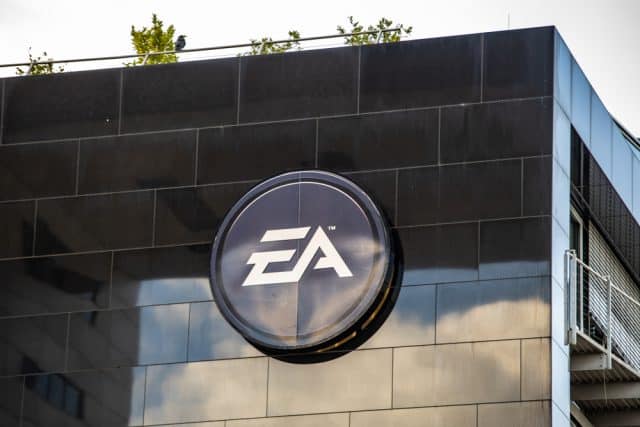 He created the company in 1982 under the name Amazin' Games, which didn't properly reflect everything they offered as a business. Therefore, when they grew even more, they decided to change it to EA Games, and they managed to make software and video game development seem like making art. Some people earn a lot of money nowadays just for playing video games.
SNAPPLE
The delicious juice that you probably drank a lot in your childhood had the worst name ever. No one would go to a store and ask for a bottle of Unadulterated Food Product. Can you imagine the advertisements if the company had no changed its name? The business's purpose was to sell juice with all-natural products in health-oriented stores.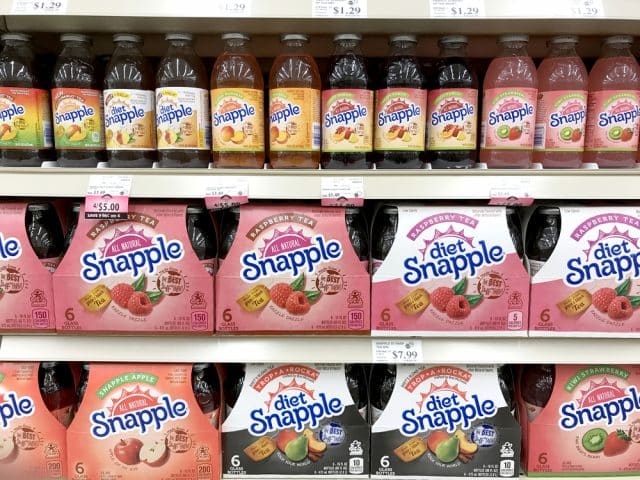 However, as they got even bigger, it was time to a name change, and you really need something catchy, as well as simple, to attract more customers. One of their best drinks was carbonated apple, which was described as "snappy". So, they came up with "Snapple" which is the perfect combination, and a pretty great name with lots of marketing options.
CLOROX
Now, no one cares is a cleaning product has an exciting name or not as long as it works. However, when it comes to sales, it's better to pick something catchy as well as make a good product. In 1913, the Electro-Alkaline Company was created, and its main product was sold as an industrial cleaner.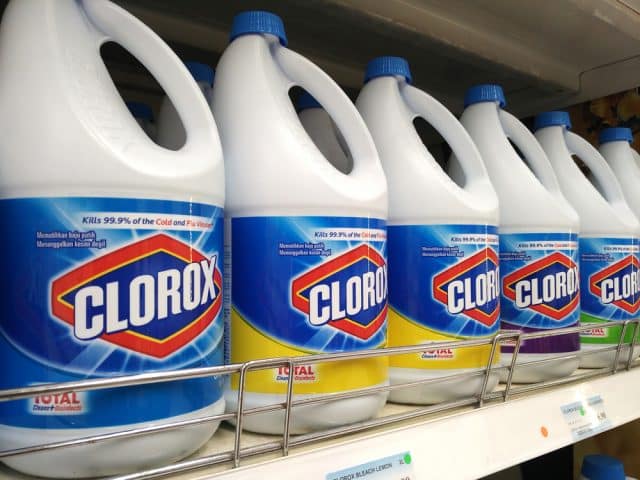 But, investor Annie Murray found out that a less-concentrated version could be sold to the public as a house cleaner, and the company decided to focus on that aspect. Once they had to expand, people started calling Clorox, an abbreviation of the ingredients chlorine and sodium hydroxide. When the brand discovered the public name, they moved to officially change it in 1922.
TARGET
In 1903, George D. Dayton was suddenly the only owner of Goodfellow's Dry Goods Company located in Minneapolis. He changed its name to Dayton's Dry Goods Company and for the next 50 years, Dayton worked to build his empire. In 1962, the businessman introduced a discount chain store called Target. In 1969, Dayton joined the J.L. Hudson Company.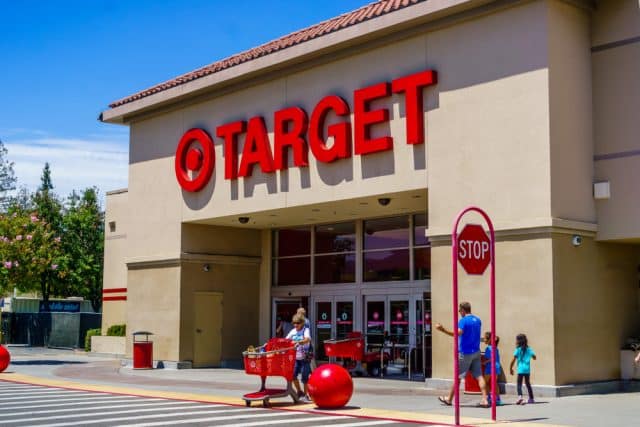 They became the Dayton-Hudson Company and kept growing. In 2000, they finally changed their whole business name to Target Corporation, as those stores were their main source of profits. You can find clothes and other things from Goodfellow & Co. in all Target stores across America, which means that the original idea never disappeared.
DELL
It seems that tech companies always start up with the weirdest names that won't ever make it to market. Michael Dell started his computer company in 1984 from his dorm at the University of Texas. He called it PC's Limited, and it was apparently pretty profitable even in such a small scale. In fact, Dell dropped out of school during his freshman year to magnify the company.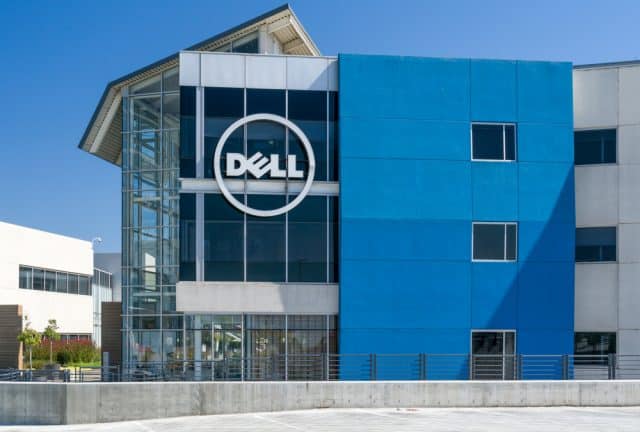 He was actually in pre-med, and clearly, made the right decision. When things took off, the tech savant renamed it to just Dell, which worked pretty well. Of course, such a successful company had to reflect the founder in the first, but not everyone has a simple name that the public will remember easily.
7-ELEVEN
7-Eleven is a great name and has been a pretty solid business for many decades in America. Its original name was pretty cool too, but there was a problem. The convenience stores were known as Tote'm, which was a play on words. Apparently, their customers toted away their products, and the founders were inspired.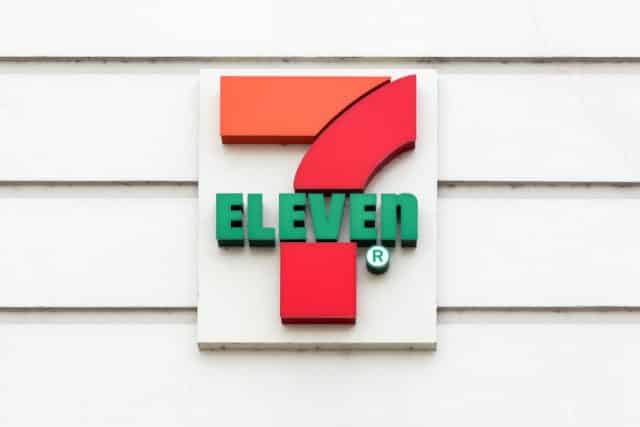 Additionally, several of the stores used Alaskan totem poles to show outside the stores, which was tricky. Luckily, in 1946, they changed their name to 7-Eleven as it described their regular operating hours from 7 a.m. to 11 p.m., every day of the week. They have done amazingly since then.
AMAZON
When online stores were just starting out, Amazon might not have been the greatest name choice. However, it's now ubiquitous all over the world, and we cannot imagine any other title for the popular website that made founder Jeff Bezos become the richest man in the world. You might be surprised to learn that its original name was Relentless.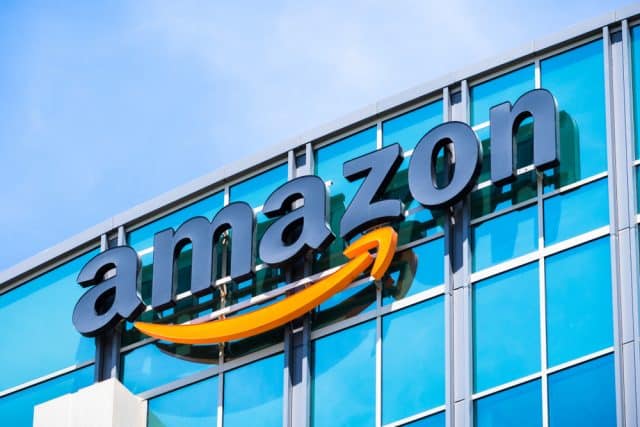 Bezos thought it was a great idea, as he was "relentless" about getting his business running. He even purchased the URL, and "relentless.com" still redirects to Amazon to this day. But, his friends told him that it sounded a bit menacing. Therefore, Bezos brainstormed other ideas like Cadabra, although his lawyer said it sounded like "cadaver". He landed on Amazon because it was something big and started with an "A", which would place Amazon at the top of lists.
MICHAEL KORS
There are some companies that decide to change their names because their business models have also improved. One such example is Michael Kors, which sells luxury products, but some of their affordable purses appeared in retailers like TJ Maxx and Marshalls. However, it seems that they got tired of selling handbags to teenagers.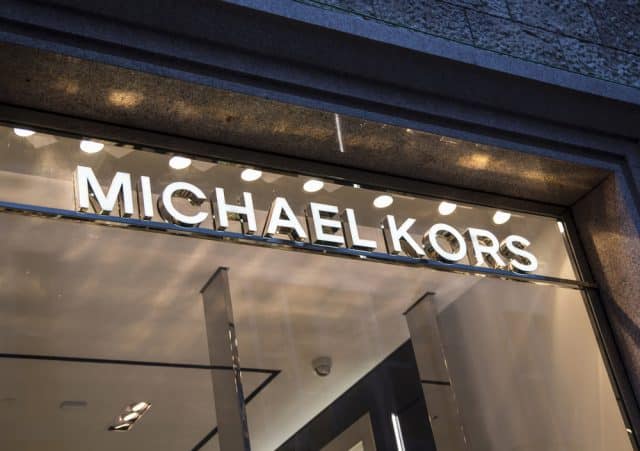 In short, they wanted to make more money, and in 2018, they announced the purchase of the Gianni Versace fashion house for $2.1 billion. Furthermore, they changed the company's name to Capri Holdings, but they will keep the brand Michael Kors under their umbrella. So, people can still have pretty purses.
RESTORATION HARDWARE
Sometimes, companies have to re-brand because of bad situations. They need to rethink their business model and come up with something new that will attract new people. The fact is that this furniture store is a little too pricey for most budgets, and everyone would rather buy something from IKEA than a $5,000 item that will get ruined.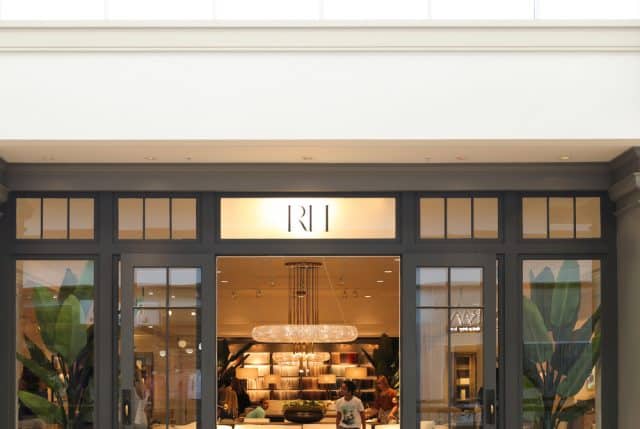 Therefore, they have renamed their brand RH and have become a "lifestyle" company, which offers more home good like baby products and outdoor gear. Hardware is no longer their main focus, and RH is just better for this time. Now, their only remaining problem is that most of their stores are located in malls, which are slowly dying.
CVS HEALTH
Everyone goes to CVS to their hygiene products as well as their pharmaceuticals, but before 2014, it was called CVS Caremark. They decided to rename their stores to cater to all kinds of healthcare. Additionally, the brand stopped selling tobacco products all over America, and in 2018, they bought Aetna, the insurance company.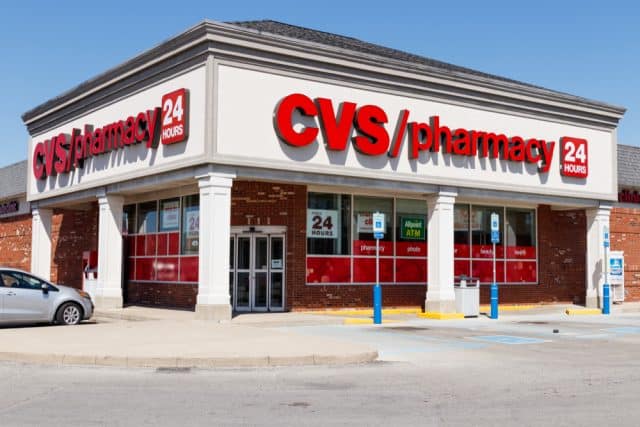 Moreover, CVS Health and Target have recently joined forces to take over most other pharmacies in the United States. It seems that people might be able to purchase everything they need at their stores and get an x-ray scan at the same location. That's incredibly convenient, and we hope it happens soon at affordable prices.
PRICELINE
For anyone that does not know yet, Priceline is no longer Priceline. In fact, since 2016, they stopped offering the ability to bid on cheap airfare. Nowadays, Priceline is recognized as Bookings Holdings. It was originally a travel site, but they are now focusing on hotel and home rentals.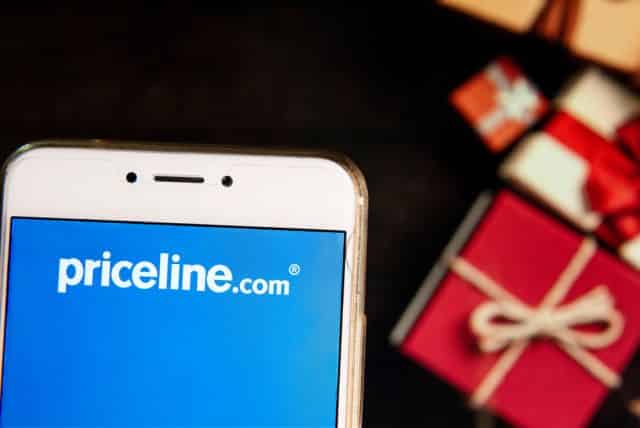 You might not be able to find the cheapest airfare prices any longer, but you can still use this site to find the best hotel for your future travels. Additionally, the company bought Bookings.com and OpenTable, which is for restaurant reservations. Therefore, Bookings Holdings reflects the entire operation and a more focused approach.
COACH
It seems that Coach is another brand that is no longer known by that name. This seems pretty weird because their stores at outlets were still sporting the title Coach by summer 2019. However, the company has changed its name to Tapestry, and it happened in 2018. This might not be the best idea for a company.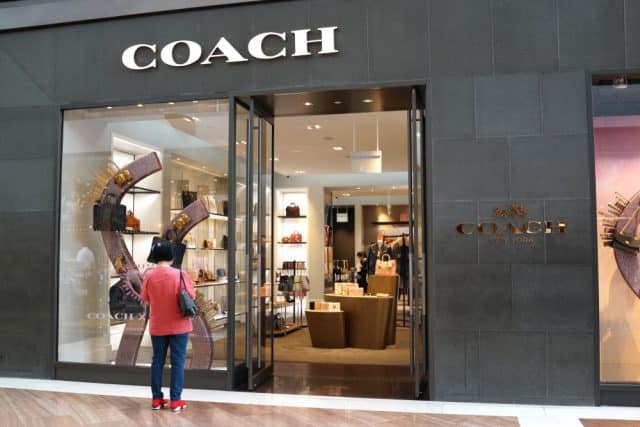 The new title was chosen to "reflect the company's history and the fact that multiple brands are interwoven to create one product". Meanwhile, the business bought Stuart Weitzman's shoe company as well as Kate Spade's accessory brand. They are also adding more products to their roster, but people really don't that it changed names.
YAHOO!
Here is another search engine, and a huge company, that might not have reached its current status with its original title. It was called Jerry and David's Guide to the World Wide Web, which just rolls off the tongue, right? Of course not, but Stanford grad students Jerry Yang and David Filo called it that when they founded the business.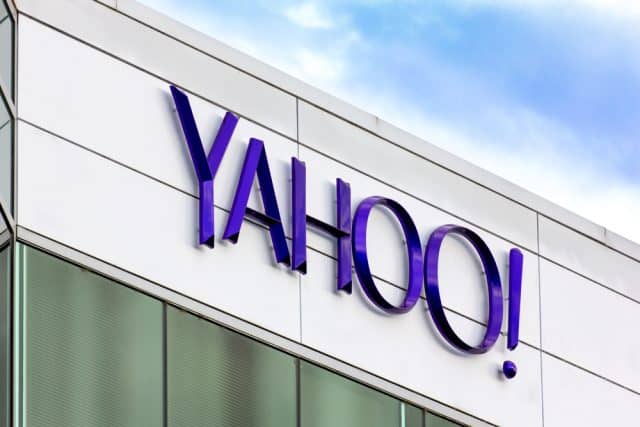 Luckily, by 1995, they changed to Yahoo, which is catchier and easy to type in the internet bar. The founders joked that the name was an acronym for "Yet Another Hierarchical Officious Oracle", which was a pretty ingenious idea as it's exactly what it was. Either way, a lot of people still use Yahoo! although Google is certainly more popular.
DATSUN
There some companies that expand their names to include more products. Datsun might be an old-school company, but it was definitely popular back in the 70s and 80s. They made compact cars. Datsun was a brand in and of itself, but Nissan owned it. Before 1981, Nissan trucks were sold as such in the United States.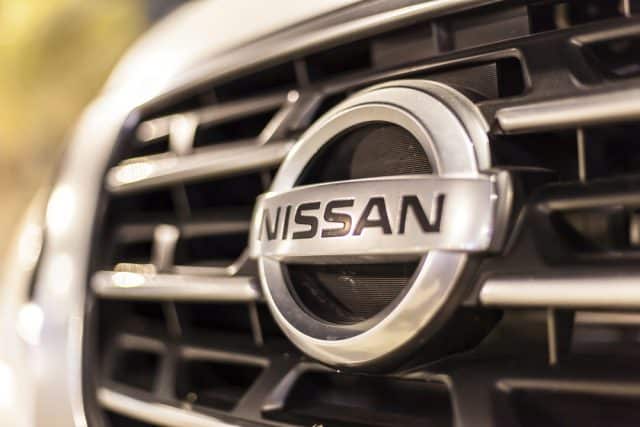 Meanwhile, Datsun was used for smaller compact cars. When Nissan became a huge company around the world, they got rid of the Datsun brand. Therefore, all their cars fell under the Nissan umbrella, which helped popularize the main brand even more. It's not exactly a name change, but rather, a different business strategy.
JAMBA JUICE
Jamba Juice wasn't a particularly complicated name, but just like IHOP and Dunkin' Donuts, you expect to get juice or smoothies when you go to their stores. In fact, their products were always delicious, but that's not all they sell anymore. They have snacks, bowls, and boosts. So, the company needed a new name to reflect the fact that they are not just a juice shop anymore.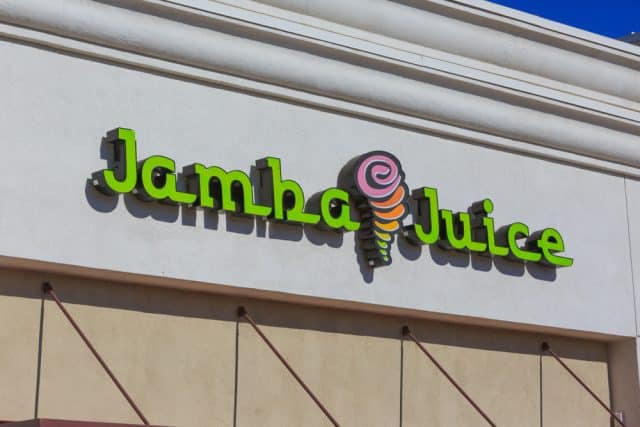 Just like Dunkin', they dropped the word "Juice" from their name, and Jamba is actually pretty perfect. Older customers will remember their business model, and be pleasantly surprised with their news options. Younger clients will probably only know it as Jamba, and it works great for hashtags or other social media tools in today's age.
PANASONIC
Shortening a brand name is another way to simplify business models, attract more attention, and even include more products under one company like Dunkin'. The original names are placed because more founders don't know if their brands will become a success. In 1935, Matsushita Electric Industrial Corporation was established.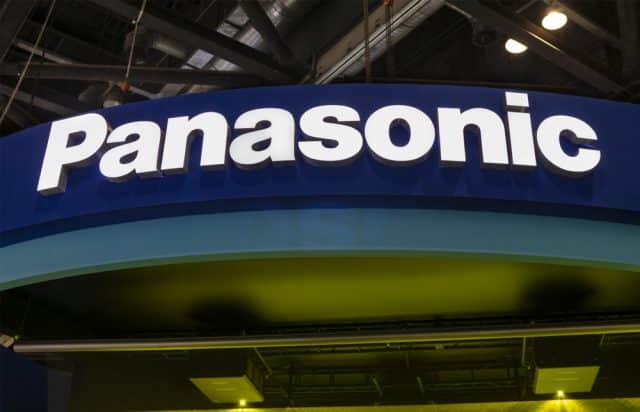 The name was alright back then, and it explained everything you needed to know about it, as well as their products. However, the name is just too long to create a brand and to advertise. It doesn't roll off the tongue, and it's not catchy. In 2008, they changed their name to Panasonic, which means that they worked for decades with the original.
AOL
It's hard to say what name AOL is using these days because they have changed the company's title several times. When the internet was still somewhat new, almost everyone had an AOL email. This was back when you had dial-up modems to access the World Wide Web, and no one in the house could use the phone at the same time.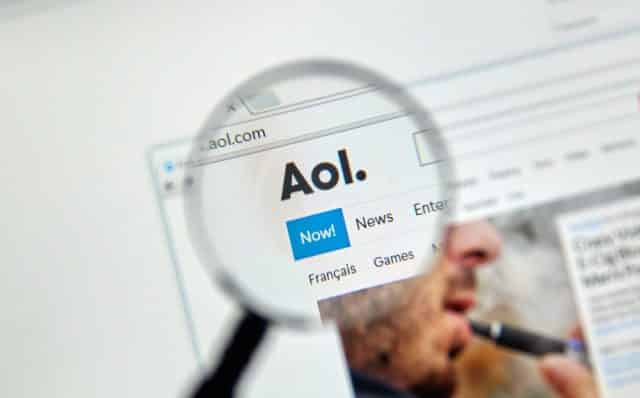 We definitely don't miss those days, and our younger readers might not even remember. Before AOL, the company was called America Online, but before that, it was Quantum Computer Services. They changed the name to America Online in 1991 and reduced it to AOL in 2006. Verizon later bought it. It merged with Yahoo!, was rechristened to Oath and then discarded. Now, it just belongs to Verizon Media Group.  
Once a company goes global, it's hard to imagine it with any other name, but that's the way life goes. Future generations will be eating at Dunkin' and shopping at RH, not remembering what came earlier. Let us know what you think of these brand changes. If you liked this article, share it with your friends who love some of these businesses. See you next time!
Source: Mommyish