Rare Photos From The Past
We all learn about history in very different ways, but one of the main ones is through school or movies. Despite this, it is not strange to find images that, in some way, show us a very different side of the story we know. Those images allow us to see the characters and events in another way because history is full of moments that were never fully explained. For example, did you know that Adolf Hitler was the best man in Joseph Goebbels wedding? Not all of it is reflected in the books, so a little research can lead us to find images of historical moments that we had never seen. The following collection of photos presents some of the most iconic moments in history from a more natural and conventional perspective than we are used to seeing while learning about it.
30. The Schienenzeppelin
This "Zeppelin railway" was an experimental railway car that closely resembled the design of zeppelin airships, and was designed and developed by the German aeronautical engineer Franz Kruckenberg in 1929. Its propulsion was mainly given by a large metallic propeller that was located in the back of the car. This propulsion system allowed it to reach 230.2 km / h, thus obtaining the speed record on the ground for a vehicle on rails powered by gasoline.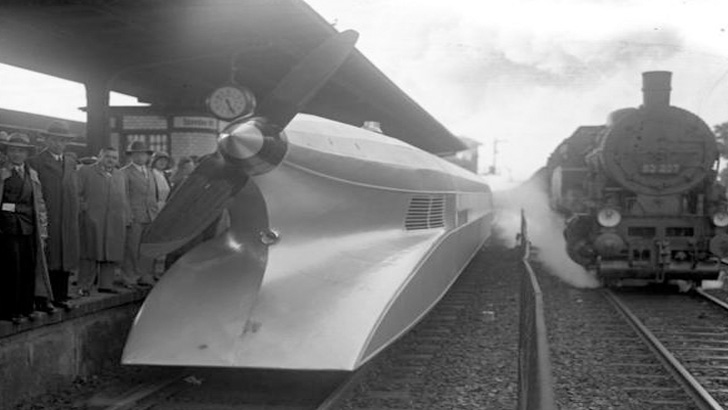 Sadly, only one copy of this vehicle was built, which never came into operation for safety reasons, and was dismantled in 1939 because its materials were necessary for the German army. It was made at the beginning of the 1930s as part of the Hannover-Leinhausen works of the German Imperial Railway Company, measuring 25.85 meters long and only carrying 40 passengers.
Click 'Next Page' to see the photo that today's audience may not swallow very well.