15+ Hilarious Coincidences That Happened By Chance
You know those weird little coincidences you see in everyday life that make you gasp? From a news reporter talking about a suspect that looks exactly like him, to a father's head that looks exactly like a chocolate marshmallow, in this article, we've listed some strange, yet hilarious coincidences! Let's get to it!
Matching Masterpieces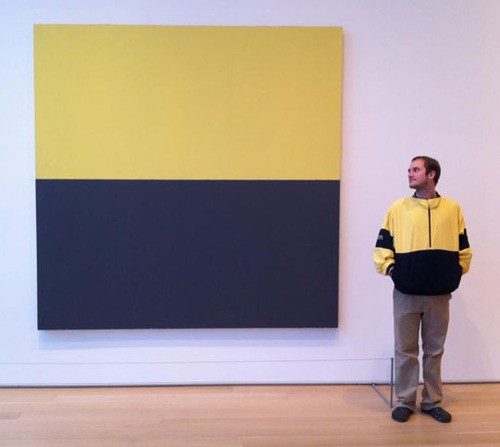 The Museum of the Art Institute of Chicago hosted a special day called "dress like your favorite painting day," so you can bet that there would be some pretty unique and bizarre outfits to match the artwork. This cheeky fellow decided to work smarter and not harder, matching his Michigan alum and track jacket perfectly with this painting. 
Click "Next Page" for a coincidence involving Kiss' Gene Simmons!