Top Luxury Cars Famous Stars Love to Drive
When you're a star like Denzel Washington or Tom Cruise, you can have whatever car you want in your driveway. With the millions, or even billions of dollars that some of these Hollywood stars have, they get to drive the very best there is. At least for most. While most celebrities like to impress, others prefer to stay more low-key. Check out the list below to see what some of your favorite celebrities drive. Some might surprise you.
Richard Gere, Audi RS6 Avant, $93K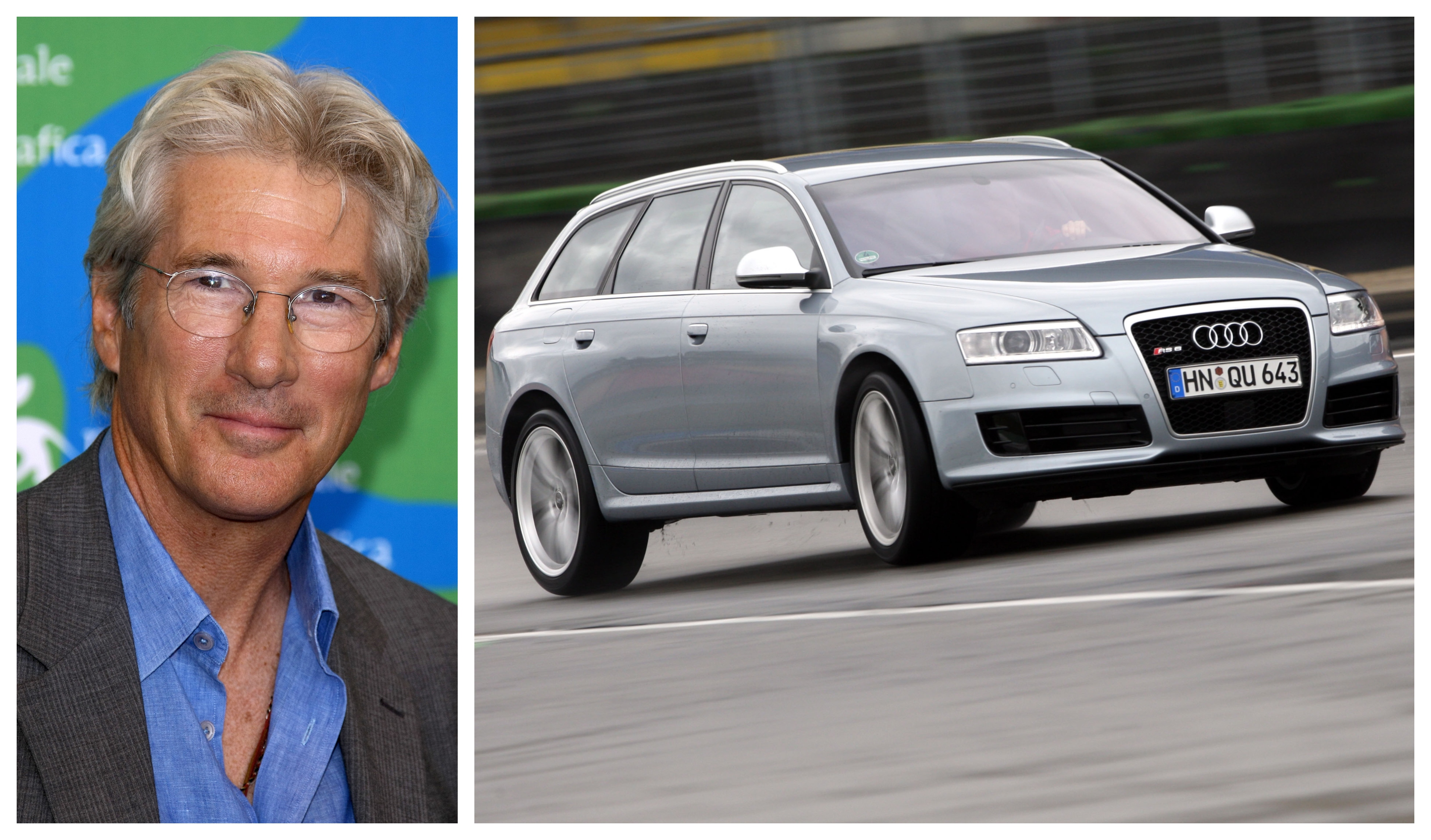 Richard Gere famously drove a brand-new Lotus Esprit SE in the movie Pretty Woman. However, in his daily life as a practicing Buddhist, he prefers the style and practicality of his $93,000 Audi RS6 Avant. Also, Richard Gere is a fan of Fiat, as he has is associated with the brand as an ambassador.
Emma Roberts, Range Rover, $50K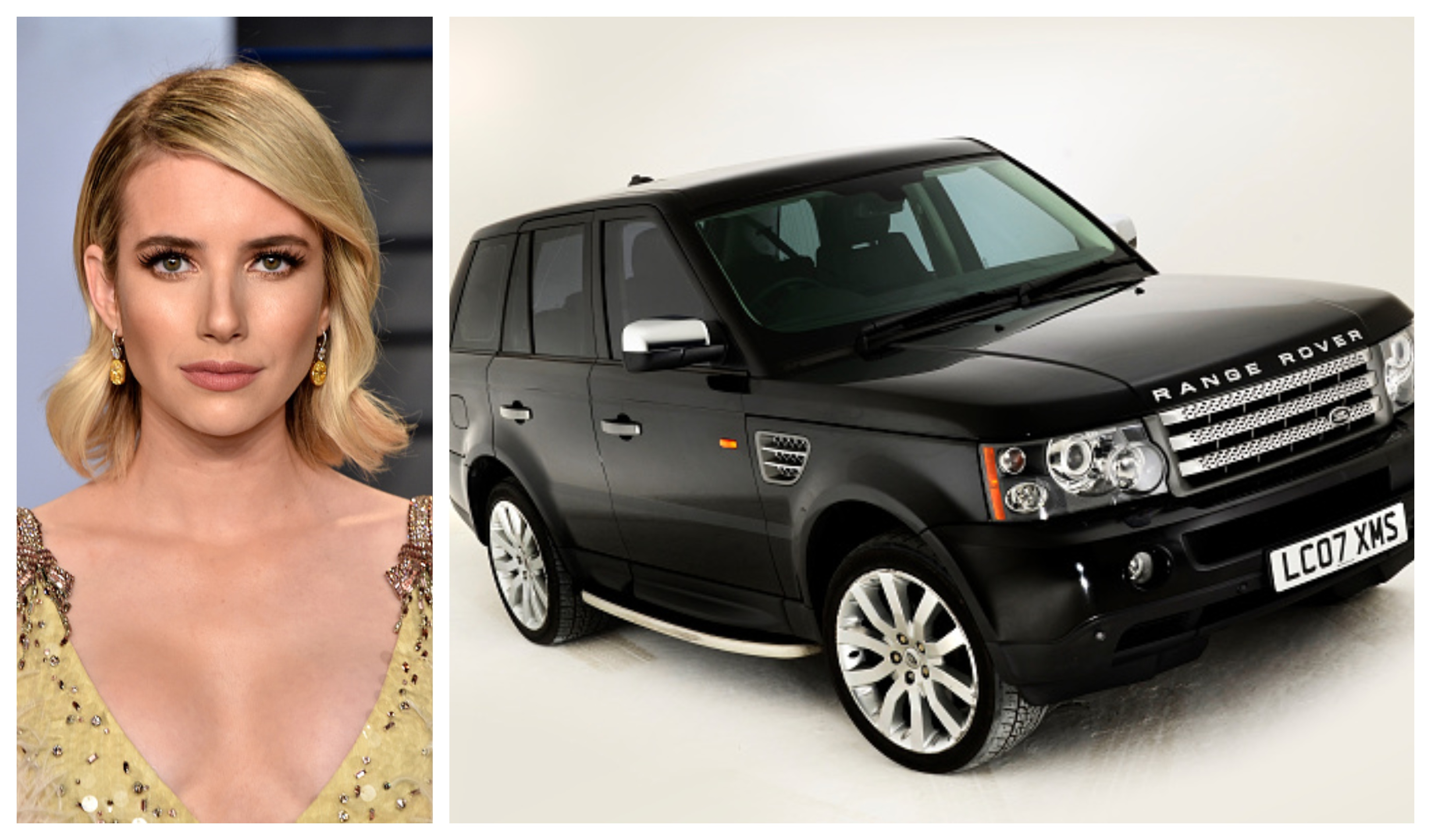 Emma Roberts started acting at a very young age, appearing in her first movie at the tender age of nine. At the age of twenty-one, she bought a black Range Rover for $50,000. On her twenty-sixth birthday, an inattentive valet driver forgot to apply the parking brake, causing the car to crash into a tree. That must have been a birthday to forget.
Kate Upton, Mercedes-Benz SLS 6.3, $248K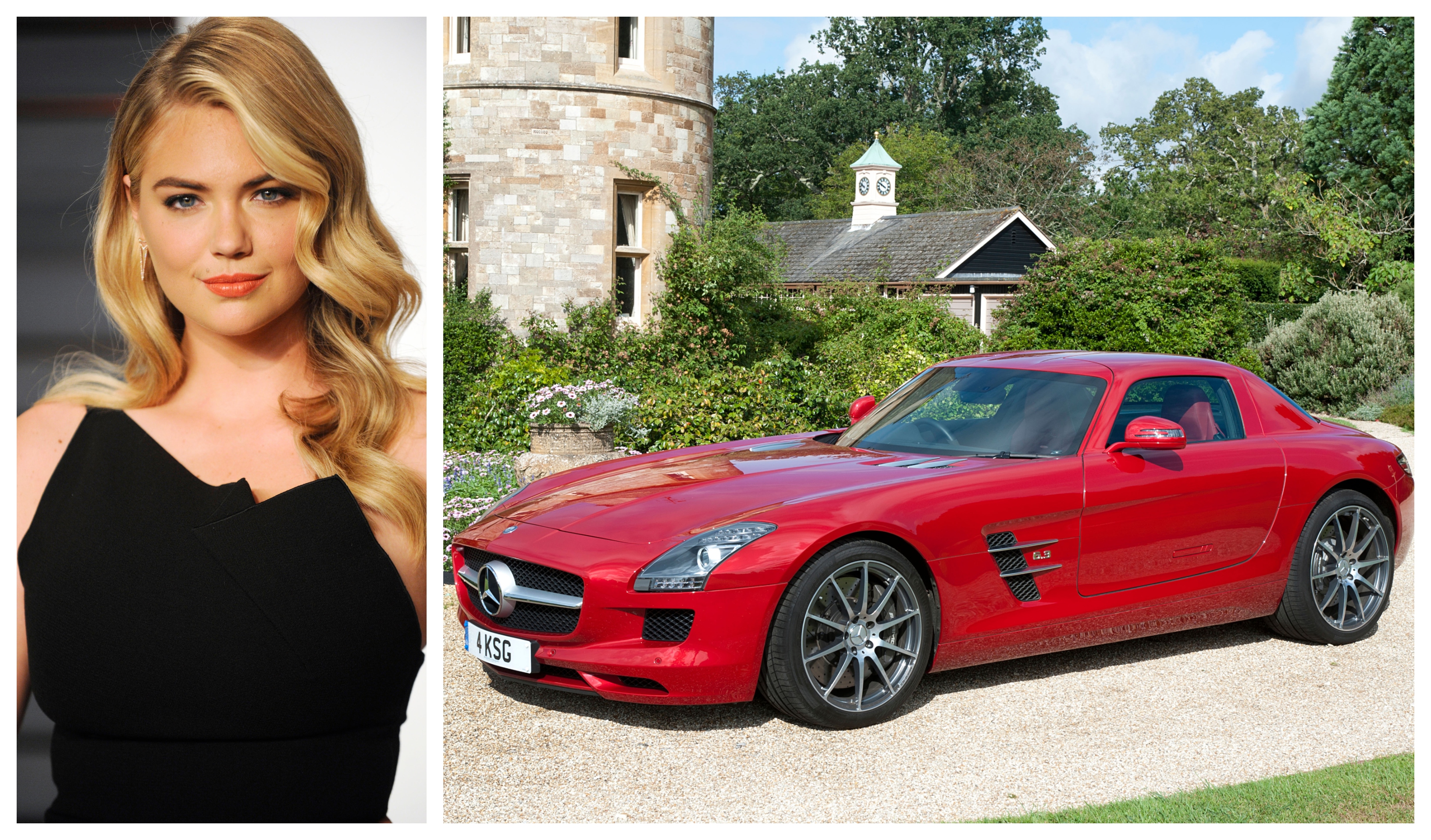 Kate Upton sure knows how to pick a car. The bombshell is a big fan of Mercedes, appearing in a Super Bowl premiere commercial for the brand in which NFL players are washing her Benz. In her daily life, she owns a Mercedez-Benz SLS 6.3 AMG, a monster with a 6.2-liter V8 engine.
Tom Cruise, Bugatti Veyron 16.4, $1.4 Million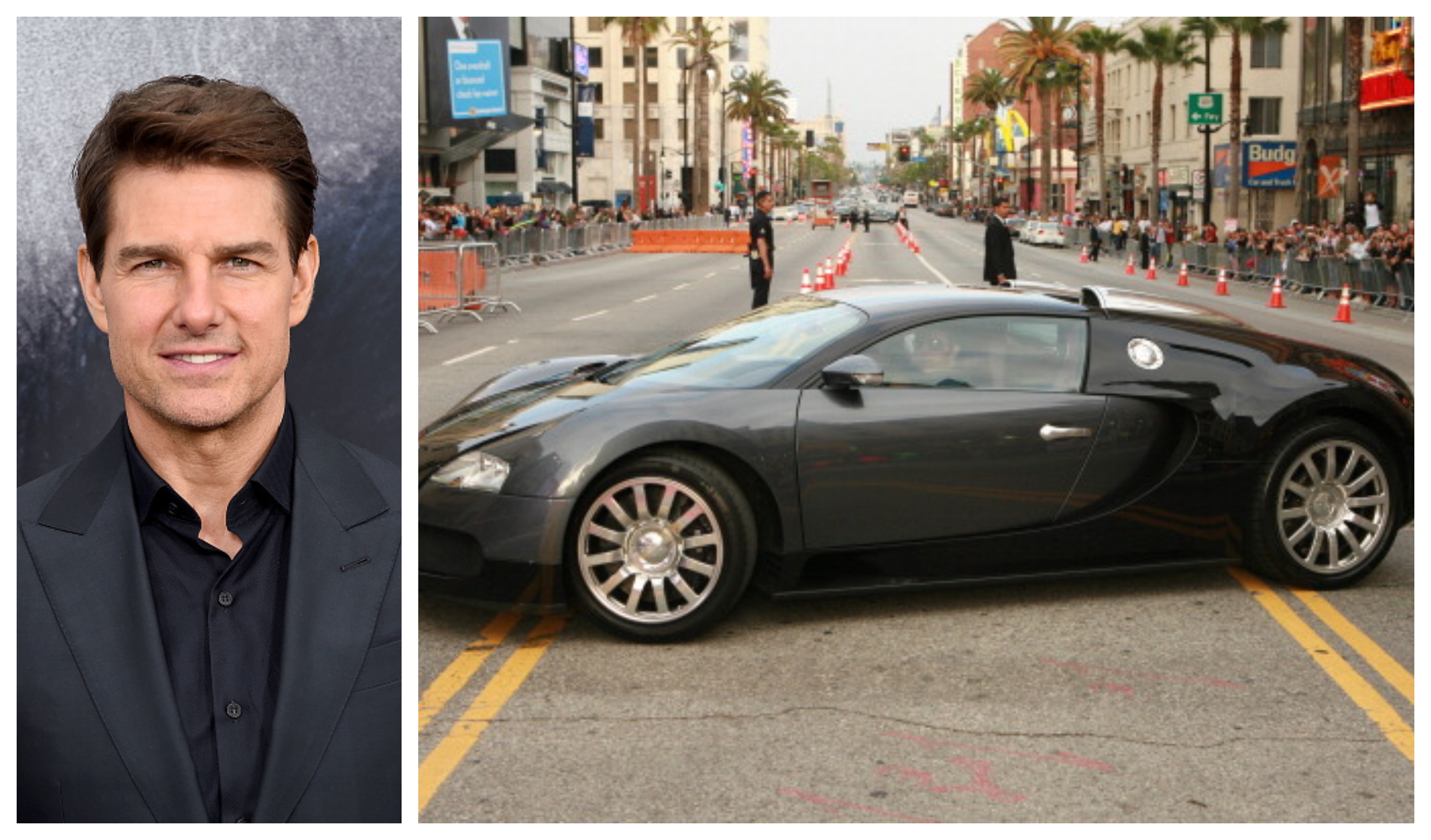 Did you know that Tom Cruise was the first celebrity to own the fastest car in the world? Meet the Bugatti Veyron 16.4, an absolute bullet that accelerates at a rate of 0-60 mph in only 2.4 seconds. With its 1200 horsepower engine, it can reach top speeds of 257 mph. The price tag? A whopping $1.4 million.
Tom Hanks, Scion xB (Scion eBox), $55,000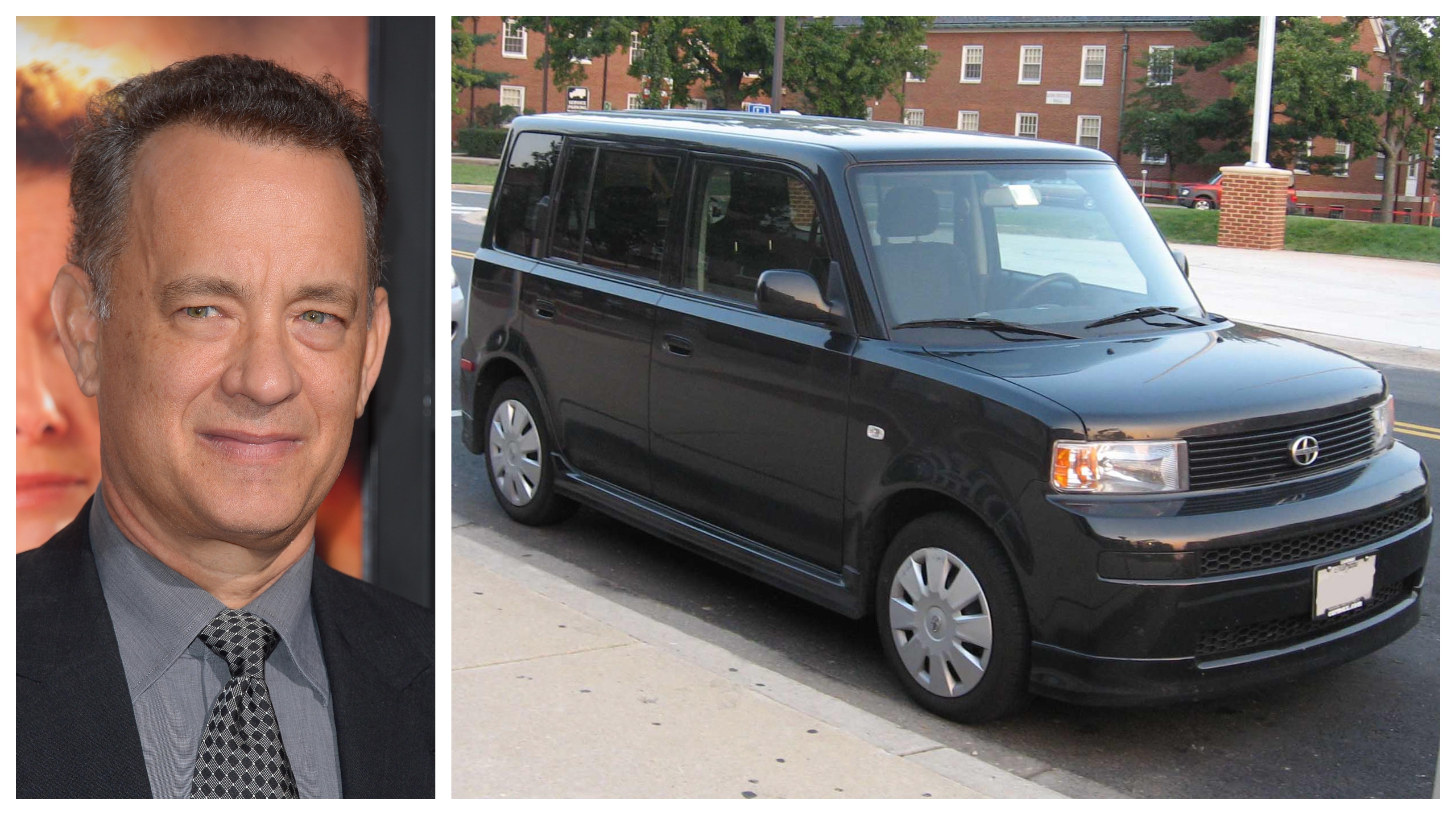 To reduce his emissions, Tom Hanks drives a scion xB, a fully electric car. He was actually the very first person to buy the converted xB in 2007. The car takes between two to five hours to charge, with a range of around 160 miles. Hanks was quoted saying: "There are three electric cars sitting on the moon, and now another one in my garage."
Leonardo DiCaprio, Fisker Karma, $135K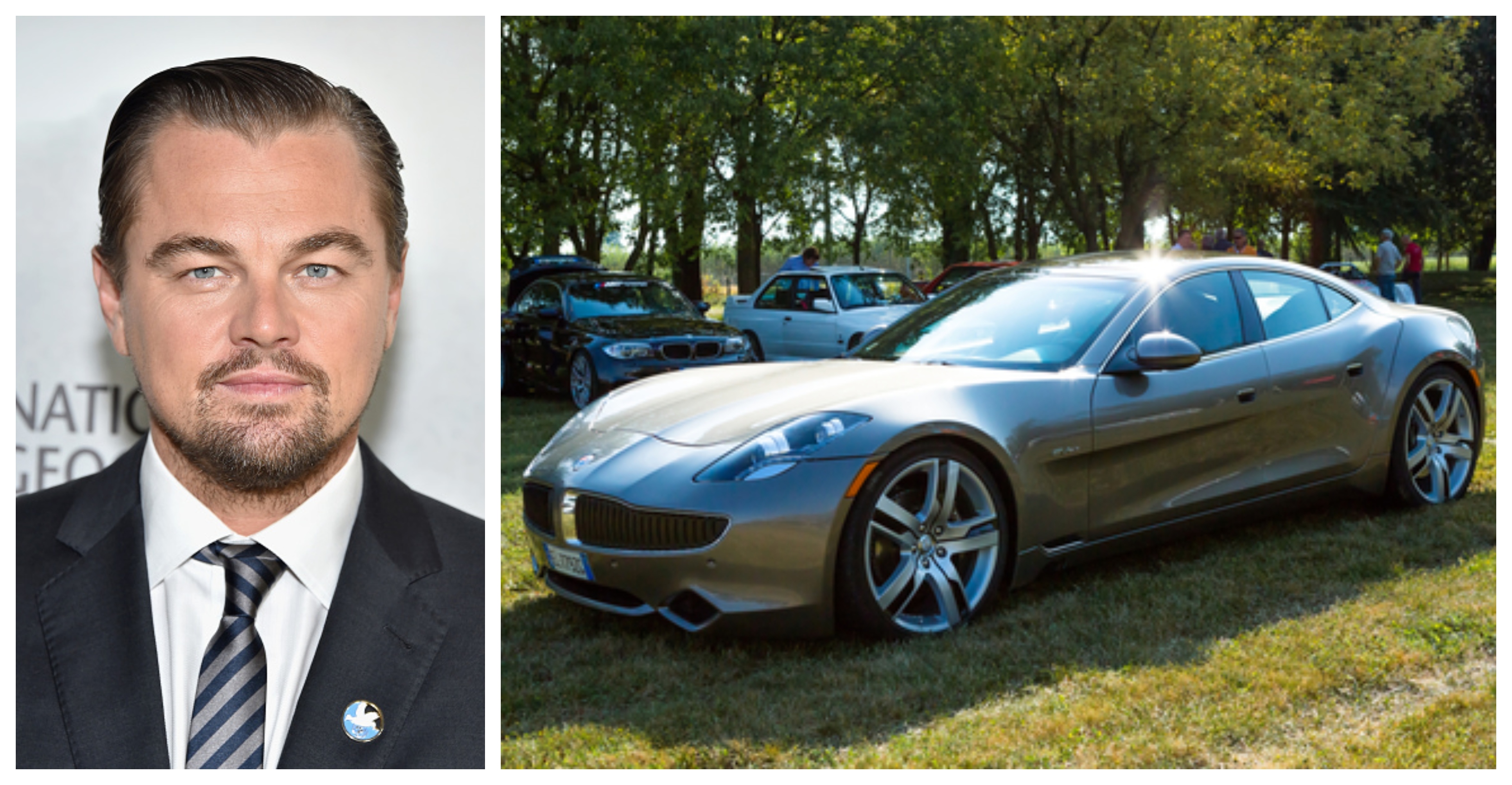 Leo Di Caprio takes responsible driving to a whole other level. He fell in love with the Fisker Karma, so he decided to invest in the brand, and he was one of 3,000 people on the waiting list to buy this $100,000 luxury plug-in hybrid. He is known for supporting sustainable causes, having been on board with the Tesla Roadster, another high-end electric sportscar. 
Clint Eastwood, GMC Typhoon, $30K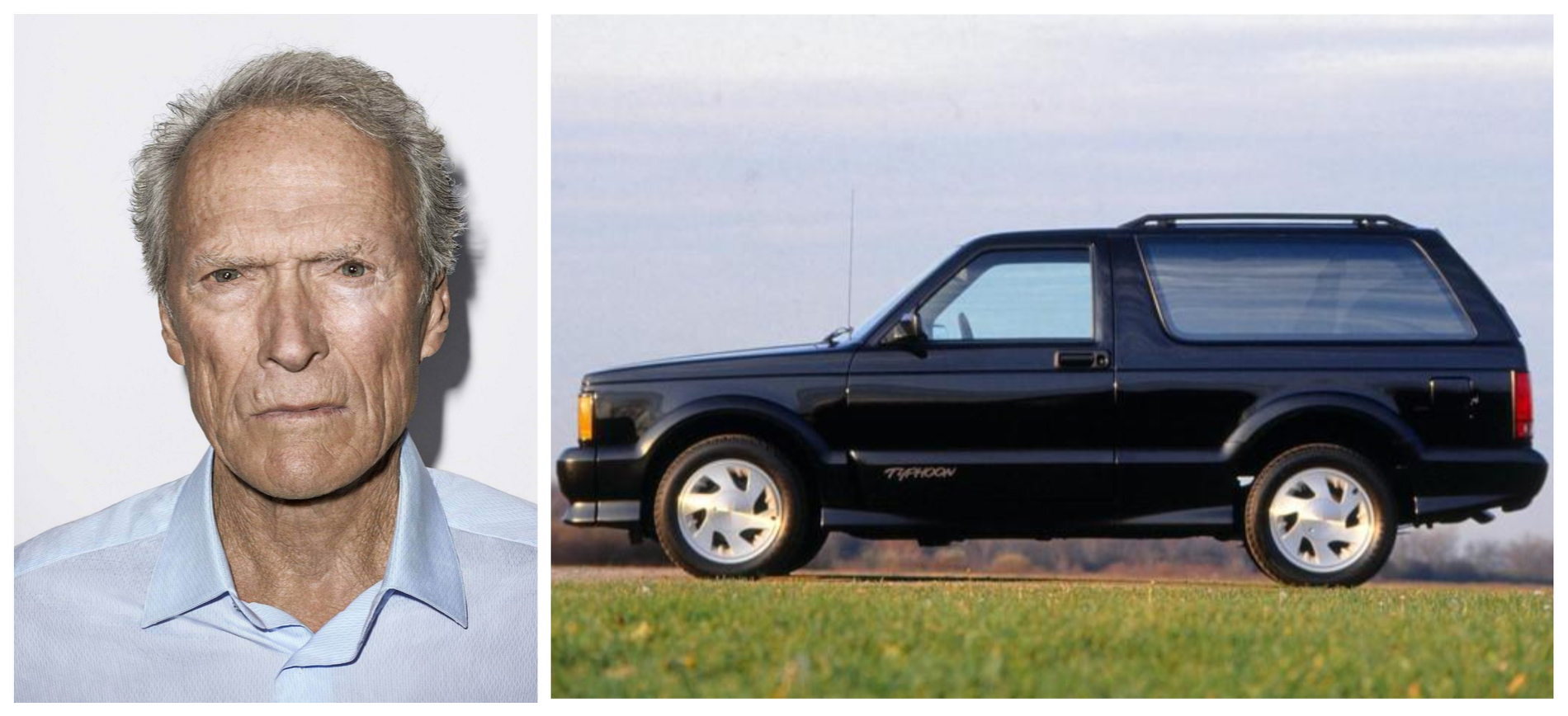 Hollywood legend Clint Eastwood has the reputation of a badass all around the world. So, what does the "Dirty Harry" star drive? As he revealed to Jimmy Fallon on his show, he drives a GMC Typhoon. You might not be familiar with it, as it is a limited-production vehicle from 1992.
Tom Selleck, Porsche 928 S4, $30K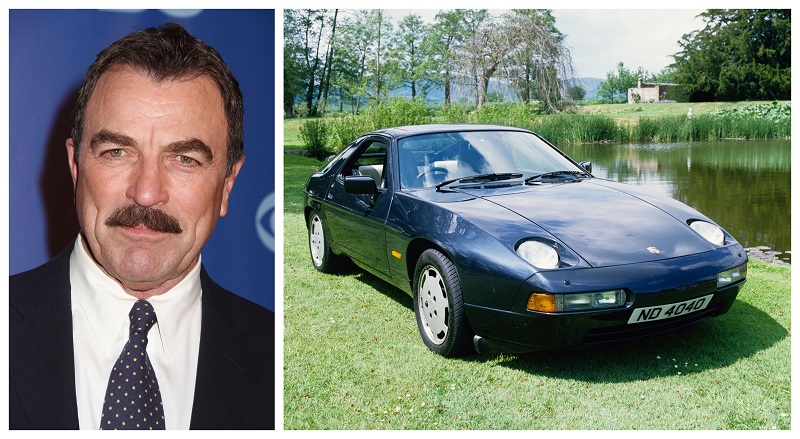 Eighties TV would be nothing without Magnum Pi, where Mr.Magnum drove around in a flashy red Ferrari every week. Apparently, he was supposed to drive a Porsche 928 in the series, but his large frame couldn't squeeze into the sports car. However, he liked the car so much that he got one made custom, with beige leather interior and charcoal black paint.
David Letterman, Jaguar XK140, $137K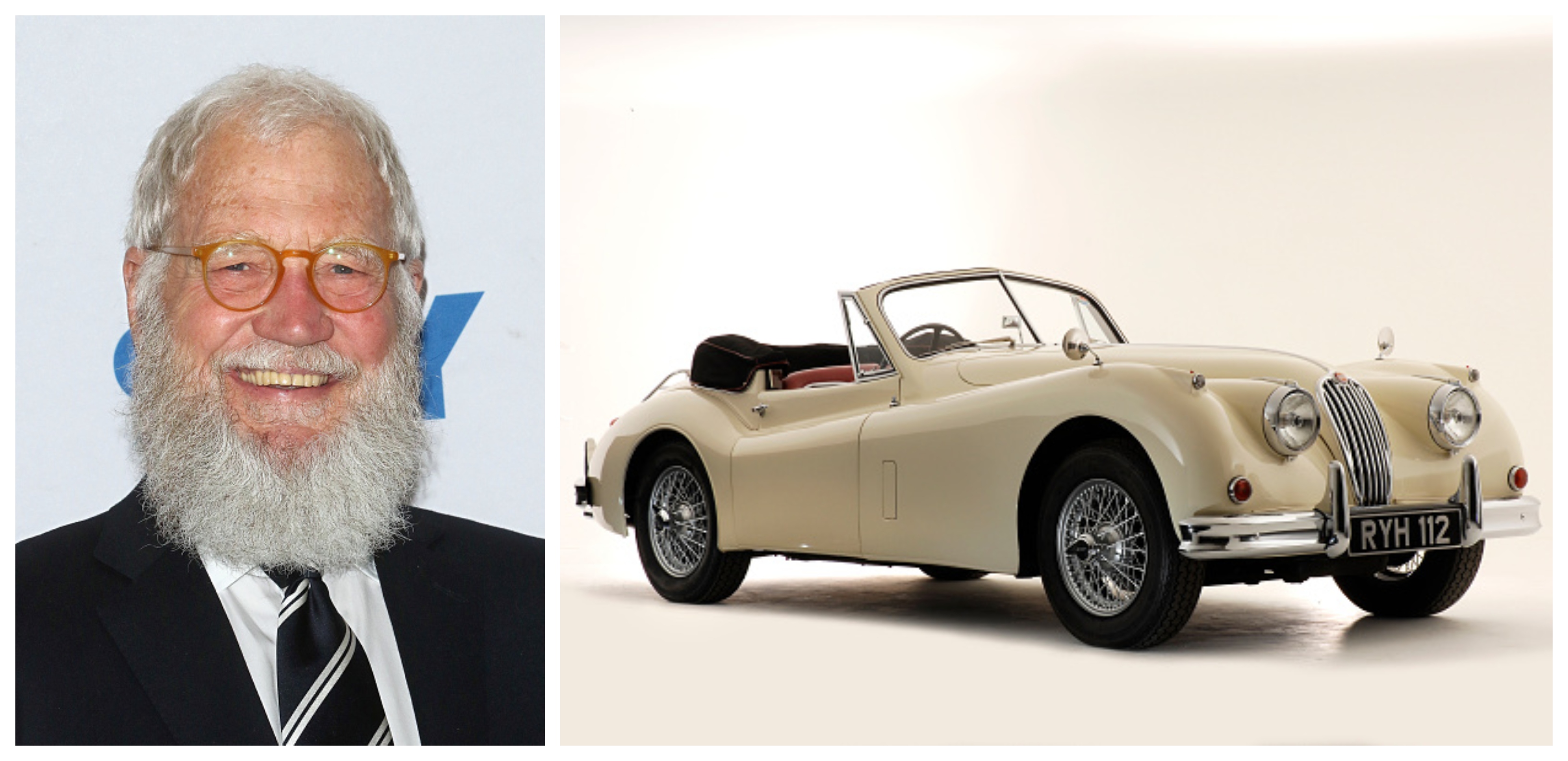 David Letterman is not the first late-night host with an amazing car collection, but his is definitely the classiest. The funny man's car collection hosts some of the most elegant cars ever made, including this one, a 1955 Jaguar XK140, which is worth up to $137,000. This car was initially made for motor racing, but this is the Roadster model. 
Miley Cyrus, Maserati Quattroporte $140K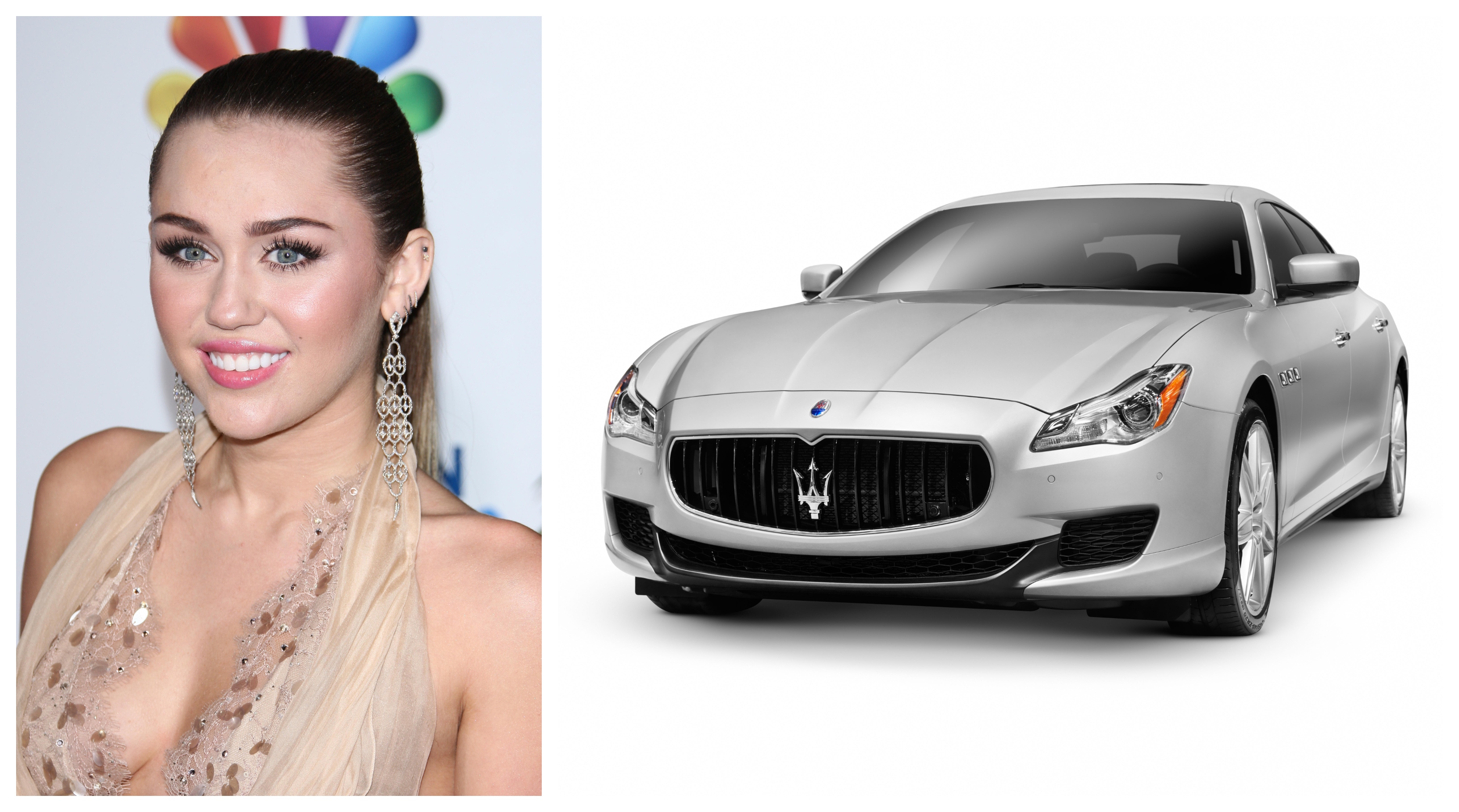 Pop star and former teen sensation Miley Cyrus has racked up a lot of money for somebody her age. She is said to be worth $160 million, and one of her favorite purchases is this sleek white Maserati Quattroporte, which cost her $140,000. This classy car is not her most valuable one, as she also owns a McLaren MP4 12C that is worth much more.
Katherine Heigl, Range Rover Sport, $108K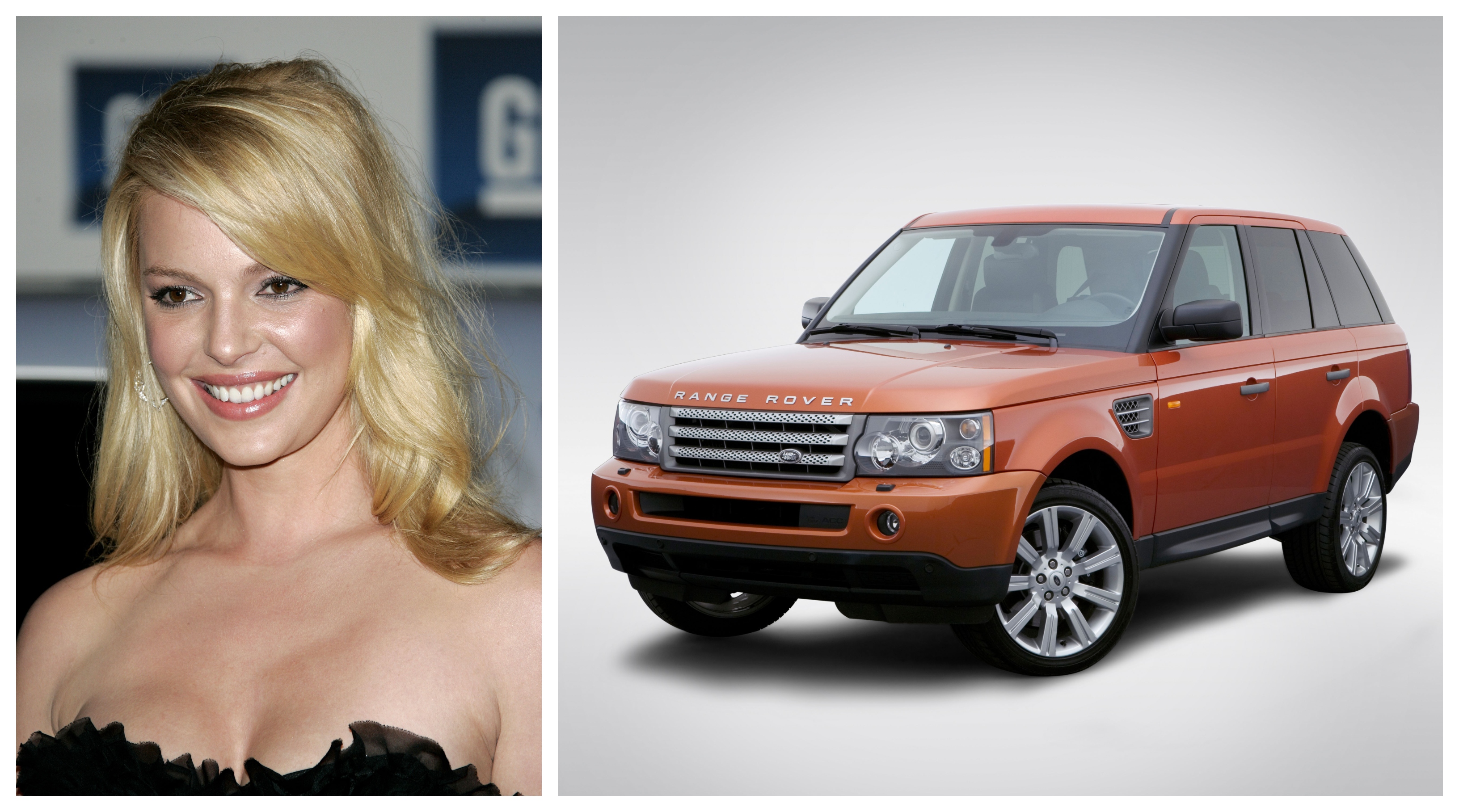 The beautiful Greys Anatomy star Katherine Heigl loves her Range Rover sport, not only because it is roomy and safe for her kids, but also because of its four-wheel drive and V8 supercharged engine. The cost of this car is quite steep, costing her a total of $108,000.
Paris Hilton, Bentley GT Continental, $400K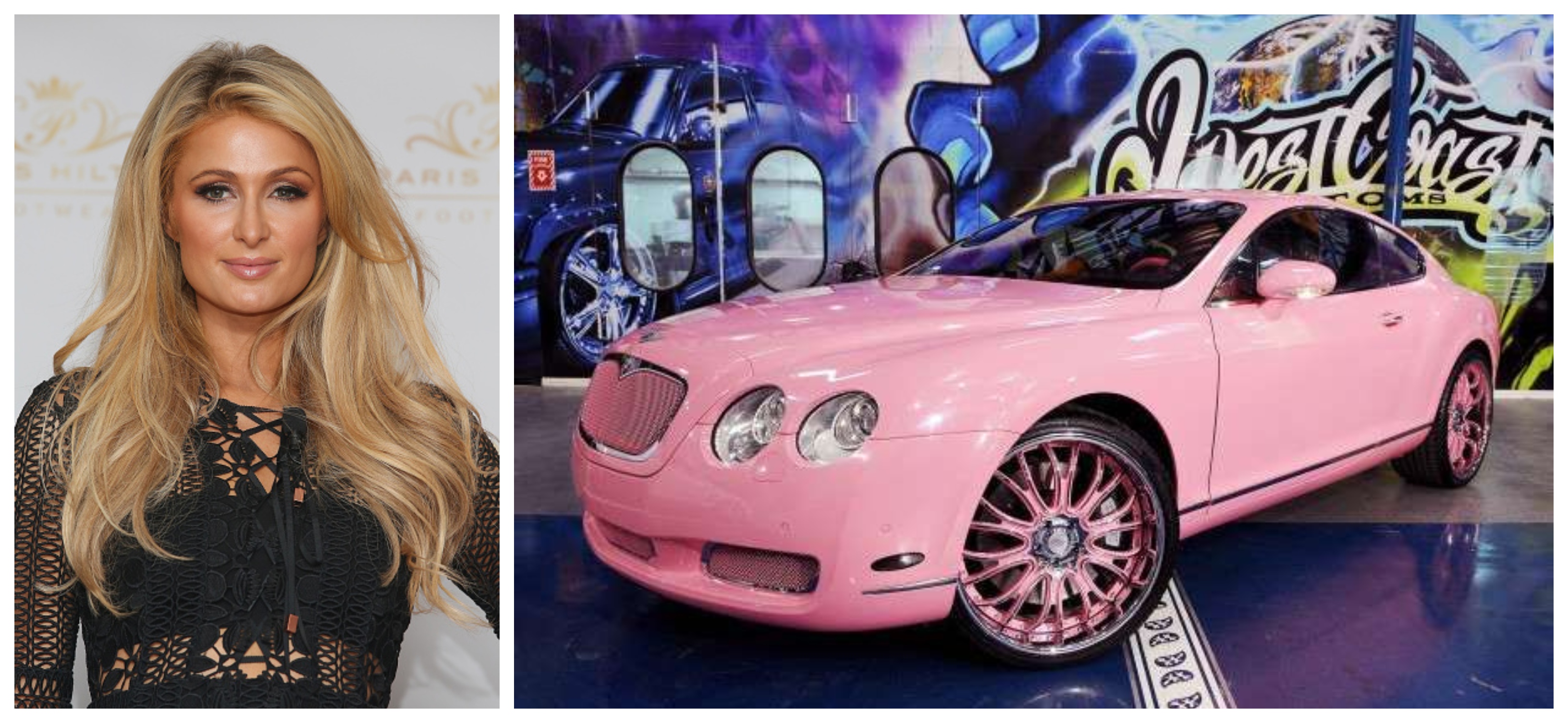 Just one look at this Bentley GT is enough to know that her man won't be taking her car out for a spin, ever. And we're pretty sure many women would not want a car this flashy either! This is one of Paris' eight luxury vehicles, costing her a whopping $400,000. It even has a diamond-encrusted dashboard! Bling Bling! 
Kim Kardashian, Ferrari 458 Italia, $325K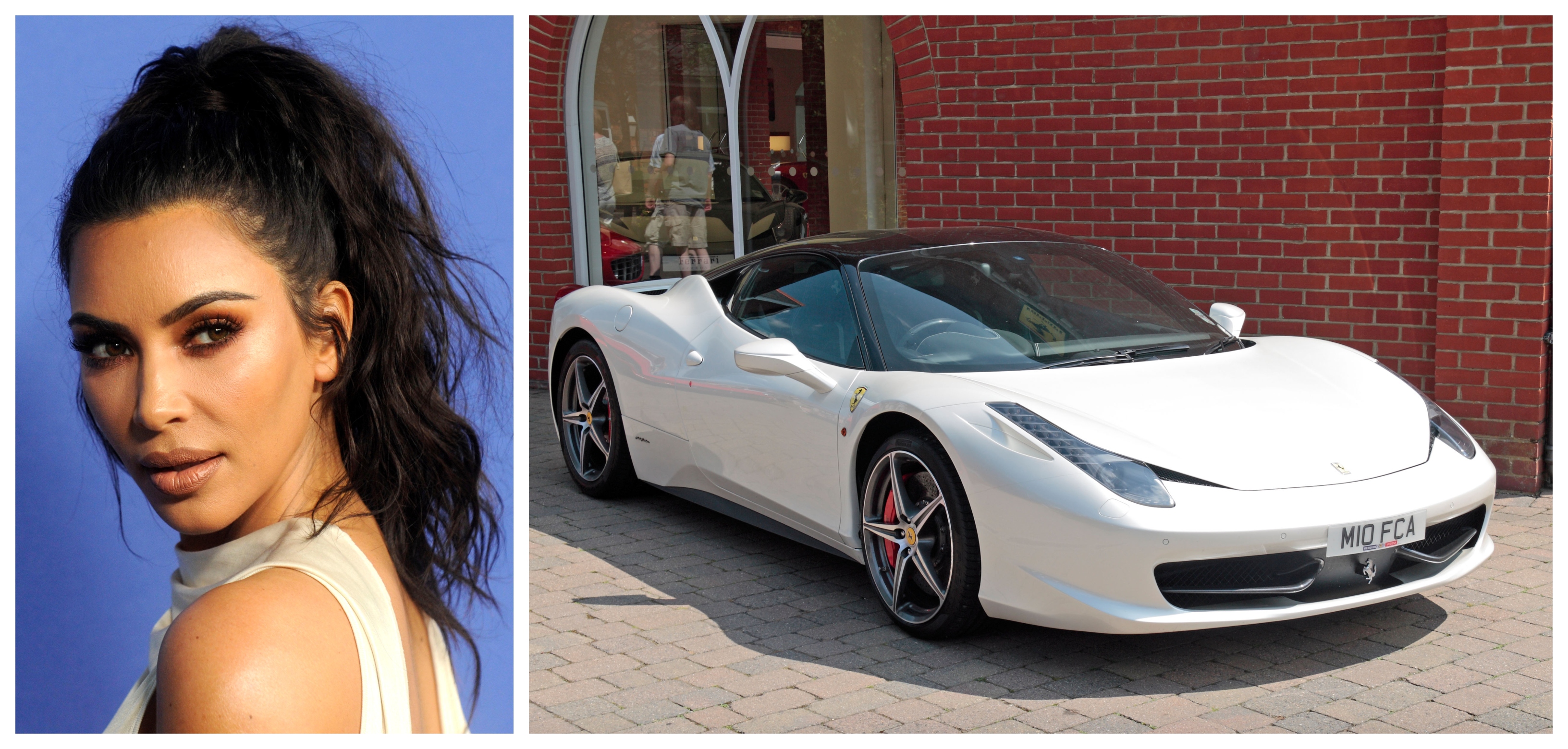 Kim Kardashian traded her Range Rover for this flashy white Italian stallion, the Ferrari 458 Italia. The first thing she said when she saw it was: "Isn't it sick?". But this is only one of her many beautiful cars. For her 36th birthday, controversial character and husband Kanye West offered her a black Lamborghini Aventador. What a sweet gift!
Amber Heard, Ford Mustang, $150K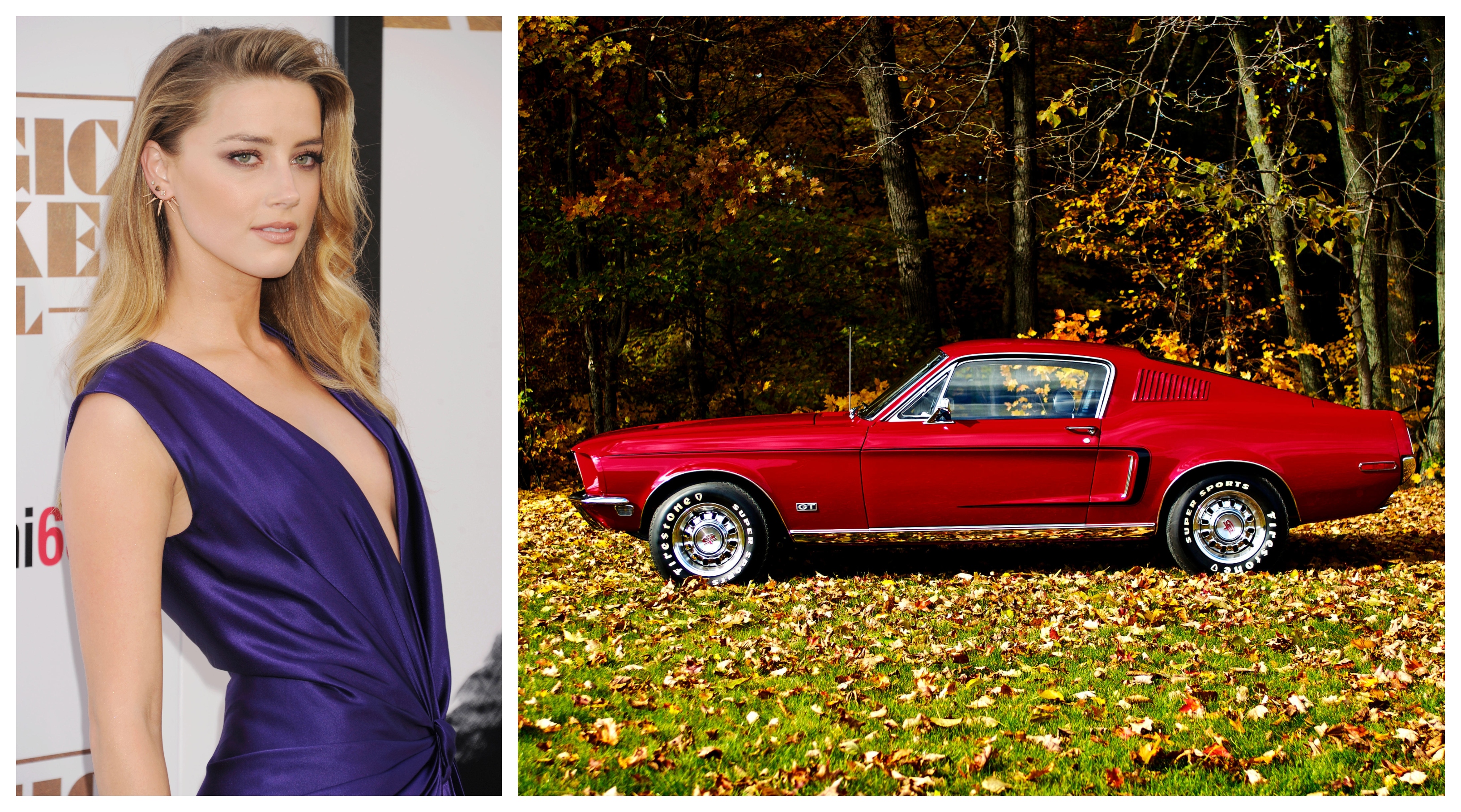 Amber Heard is a car enthusiast; she loves muscle, and her favorite car is her 1968 Ford Mustang. This was her very first car, and she has so many memories with it that she simply adores it. In 2015, her husband Johnny Depp got it restored, and he lied to her by telling her it had been stolen. When it was done, Amber was extremely happy to see that her silver Mustang had transformed into a glossy cherry-red masterpiece.
Katy Perry, Audi 5, $60K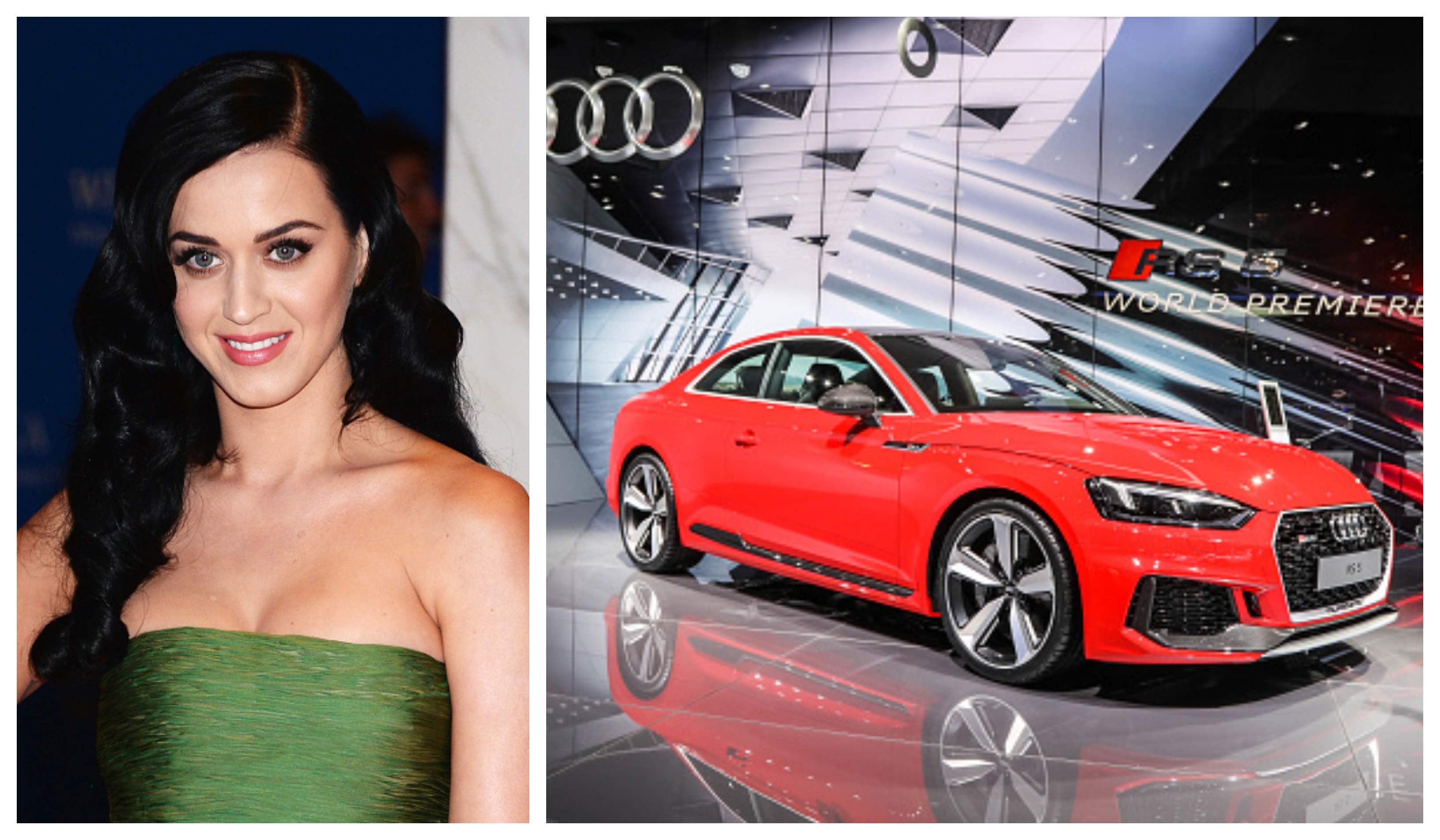 Many celebrities love Audi. The sizzling-hot Katy Perry opts for the super-sleek, black Audi 5. However, she does think about sustainability, as it has been reported that she bought five of her assistants the eco-friendly Fisker Karma. Each one costs $100,000, so it's a gesture that sure won't be quickly forgotten.
Jennifer Lopez, Bentley Continental GTC, $250K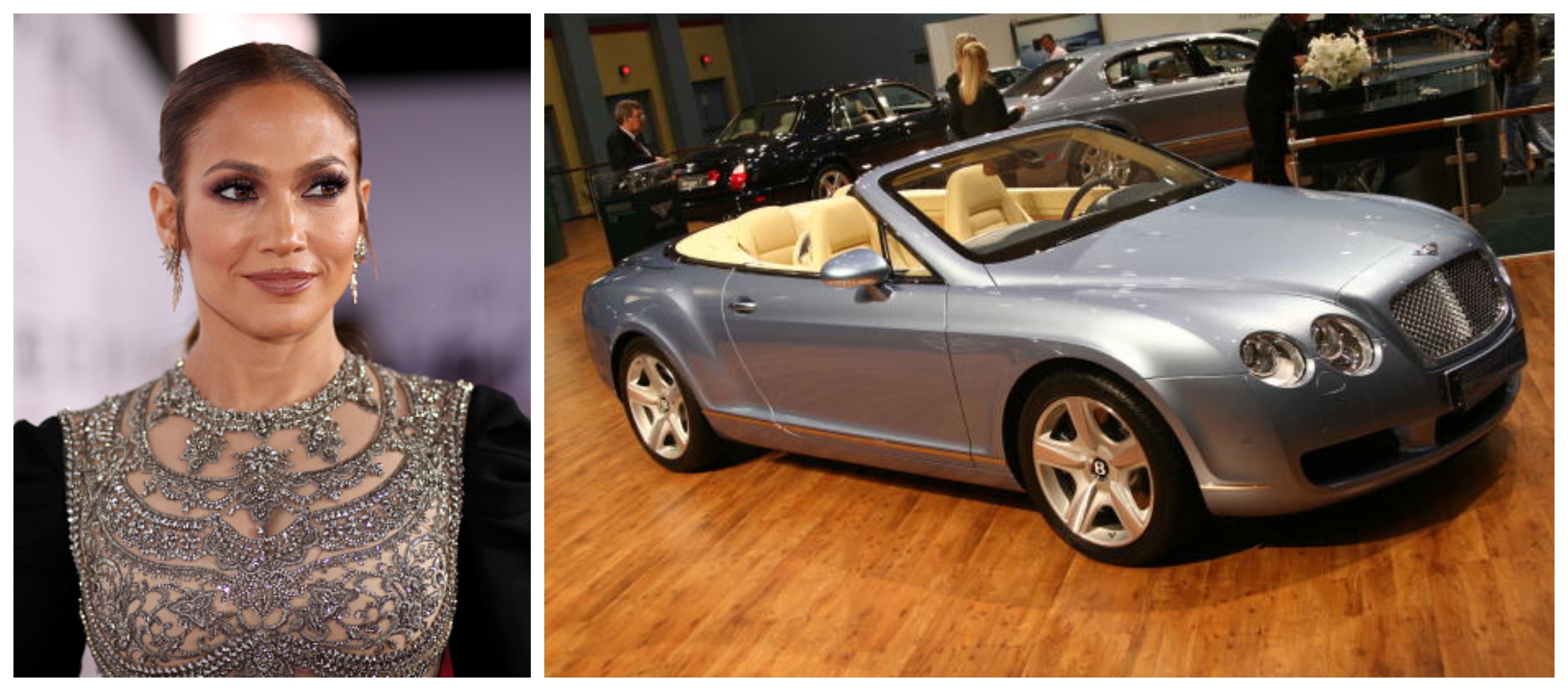 Jennifer Lopez has loved her pearly white Bentley Continental GTC for a long time. She loves it so much, in fact, that she bought another one in blue. Costing $250,000 each, that is quite a substantial amount. But not for J-Lo. When she turned fifty, her fiancé, the baseball legend Alex Rodriguez, bought her this $140,000 candy-apple red Porsche 911 GTS convertible
Alessandra Ambrosio, Range Rover SUV, $100K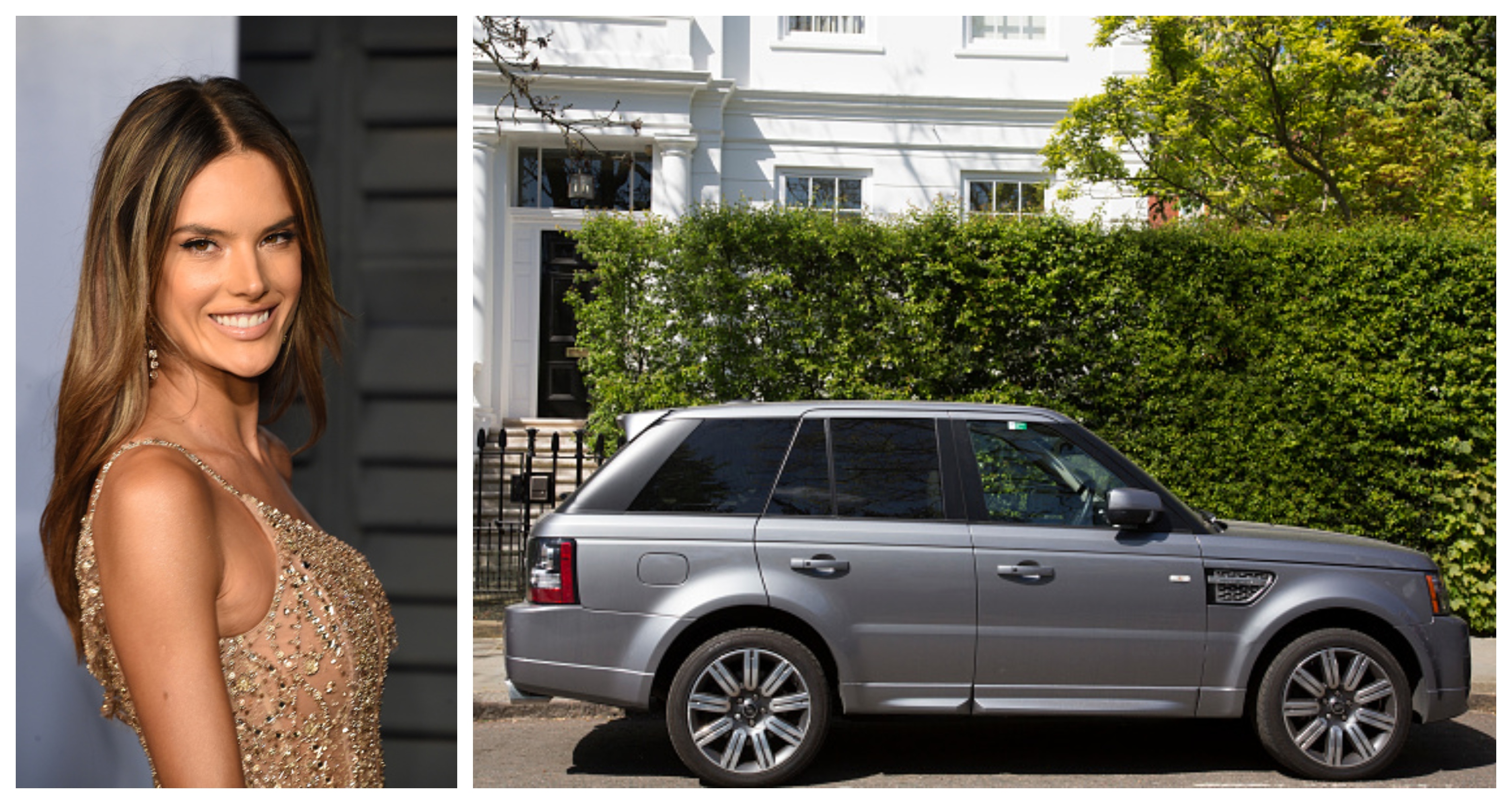 Alessandra Ambrosio was a Victoria Secret Angel for many years, ranking six on Forbes' list of highest-paid models. In her best year, she earned a whopping $6.6 million. However, her everyday car is quite modest, a Range Rover, a safe car that she takes her children around in.
Jennifer Love Hewitt, Bentley Continental GTC, $218K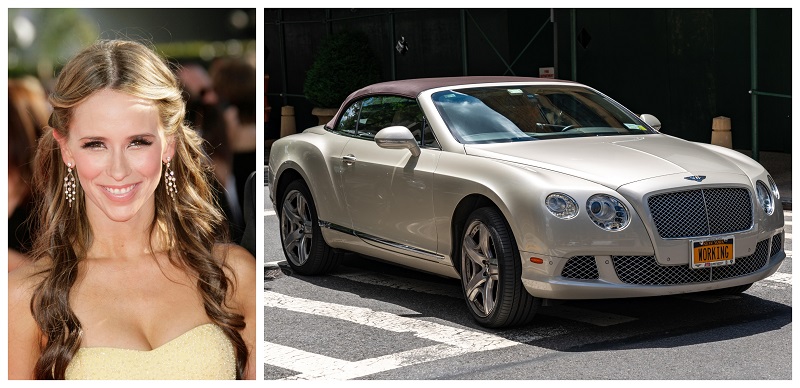 From being a Disney TV star to appearing on I Know What You Did Last Summer and I Still Know What You Did Last Summer, Jennifer Love Hewitt has grown up a star. Today, she is 40 years old and has kids, and she drives them around in this Bentley Continental GTC. This one cost her a whopping $218,000, but she also drives a more modest Smart.
Jason Momoa, Cadillac, $16K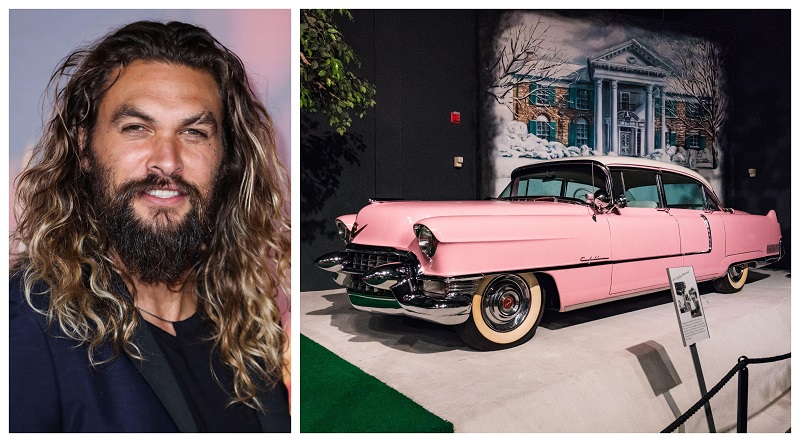 When the Game of Thrones Sensation is not busy playing a character like Khal Drogo, you can find him cruising in one of his favorite rides, his 1955 Cadillac that he calls Bernadette. He's had this car for fifteen years! In an interview with The Herald-Mail, he said he likes the color pink because it tones down testosterone levels.
Julia Roberts, Toyota Prius, $25K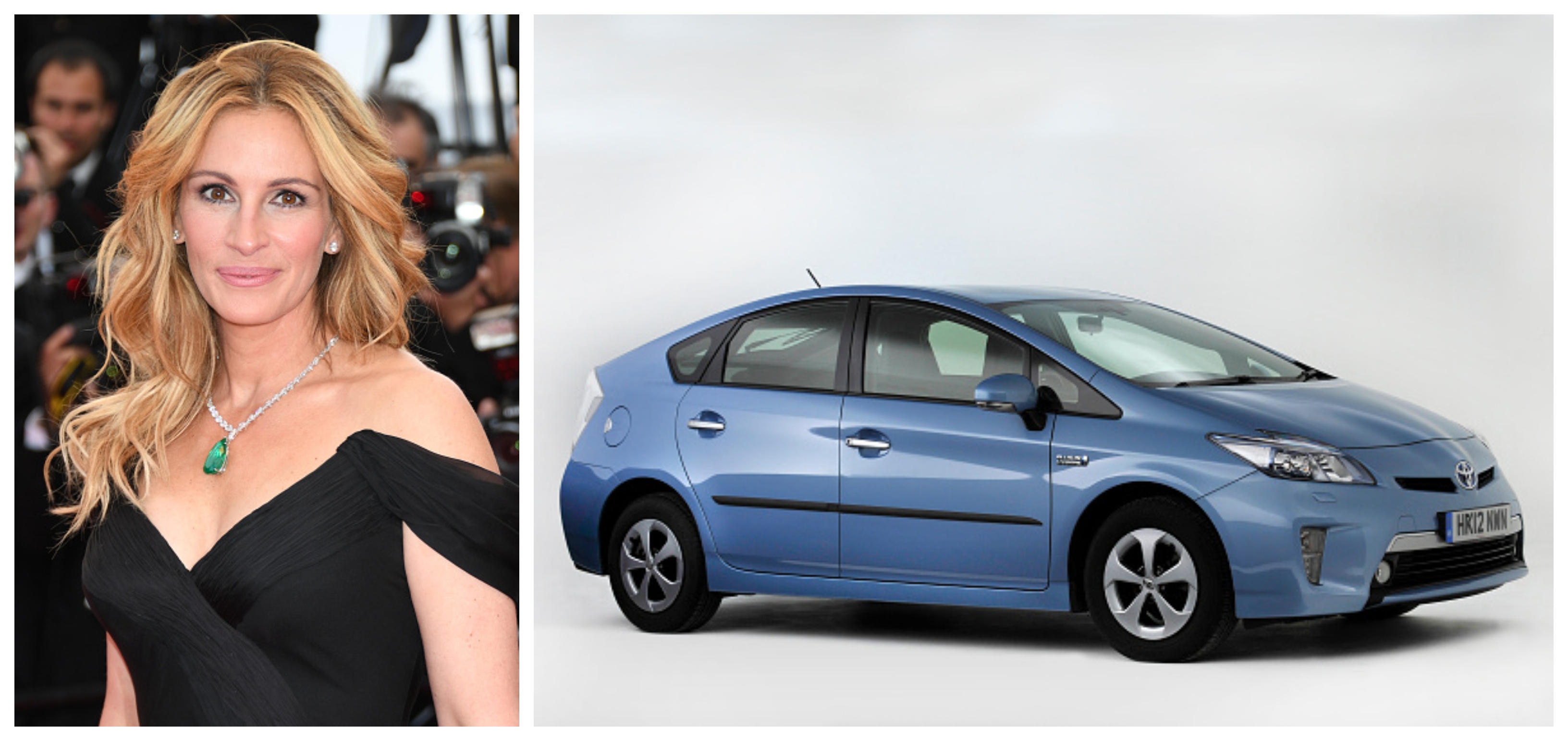 A decade after playing the Oscar-winning role in Pretty Woman, Julia Roberts starred in Erin Brockovich, where she was an environmental activist. She cares about the environment in real life, too, as she has often been seen driving her Toyota Prius, one of the best alternatives to a gas engine.
Samuel Jackson, Maybach 57S, $500K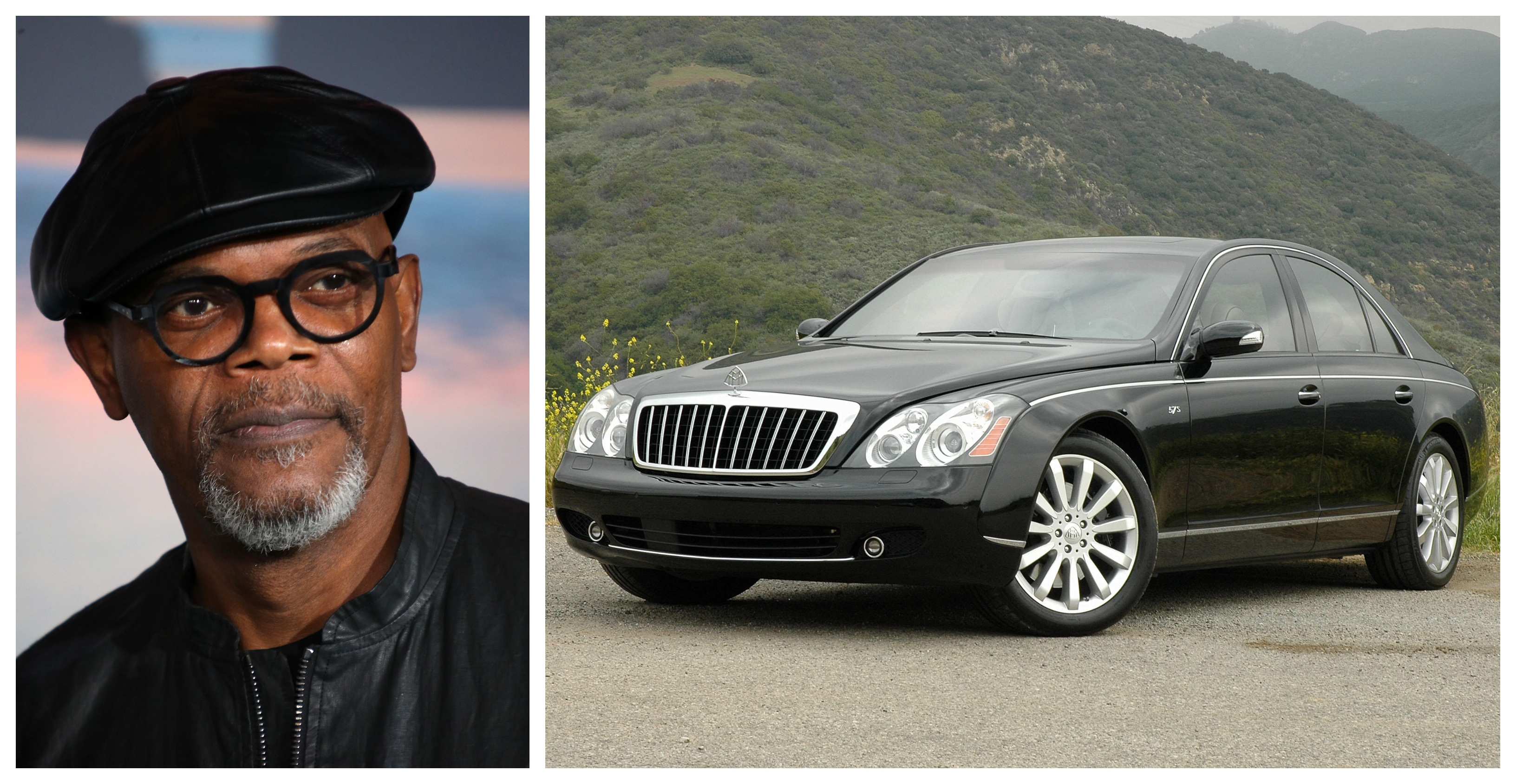 Hollywood legend Samuel Jackson drives this ultra-luxury Maybach by Mercedes Benz, which he traveled all the way to Germany to purchase. With a whopping $500,000 price tag, the glossy-white beauty has everything, including in-cabin refrigeration, champagne glasses, and folding tables.
Denzel Washington, Chrysler 300, $40K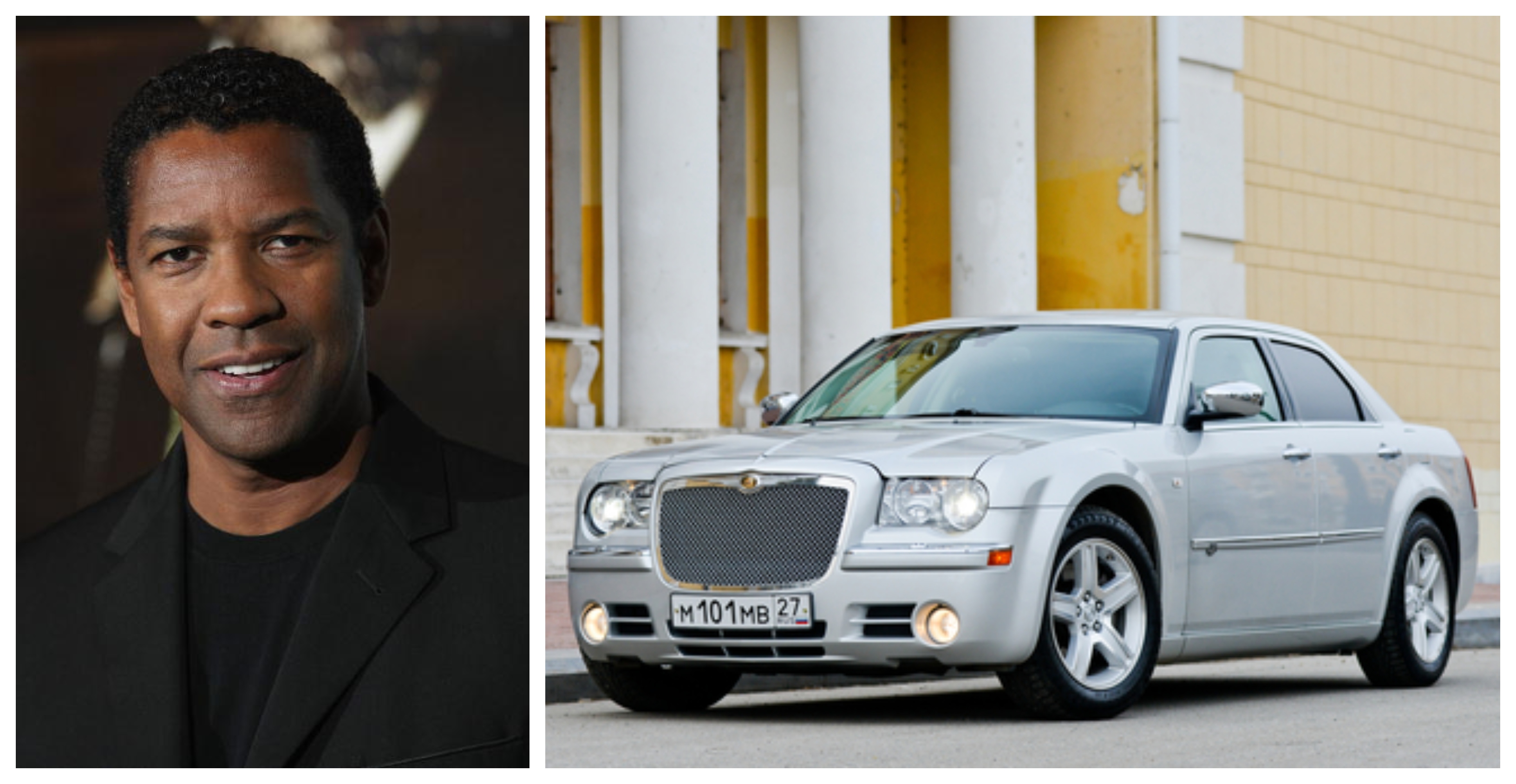 Denzel isn't one that likes to flaunt his $220 million net worth, as he only owns a couple of luxurious cars. However, he did buy a $300,000 Rolls Royce phantom for his 50th birthday in 2004, but prior to that, his main ride for most of his years in Hollywood has been this black Chrysler 300, which costs only $40,000.
Cam Newton, Oldsmobile 442 Cutlass, $255K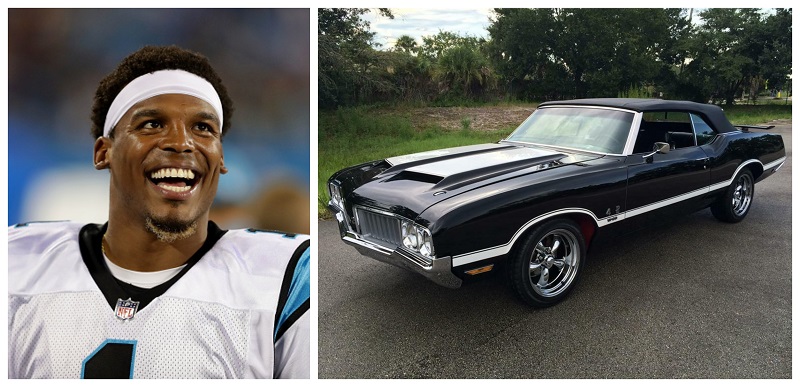 Super Bowl MVP and Heisman Trophy Winner Cam Newton treated himself to a great season by styling up his 1970 Oldsmobile 442 Cutlass at Monster Customs in Atlanta. The entire car was finished with gold stitching and diamond patterns, and the football star paid $45,000 in total to have it redone. This included bigger wheels, a new carpet, and a monstrous new sound system.
Jay Leno, Mercedes-Benz 300SL, $1.8Million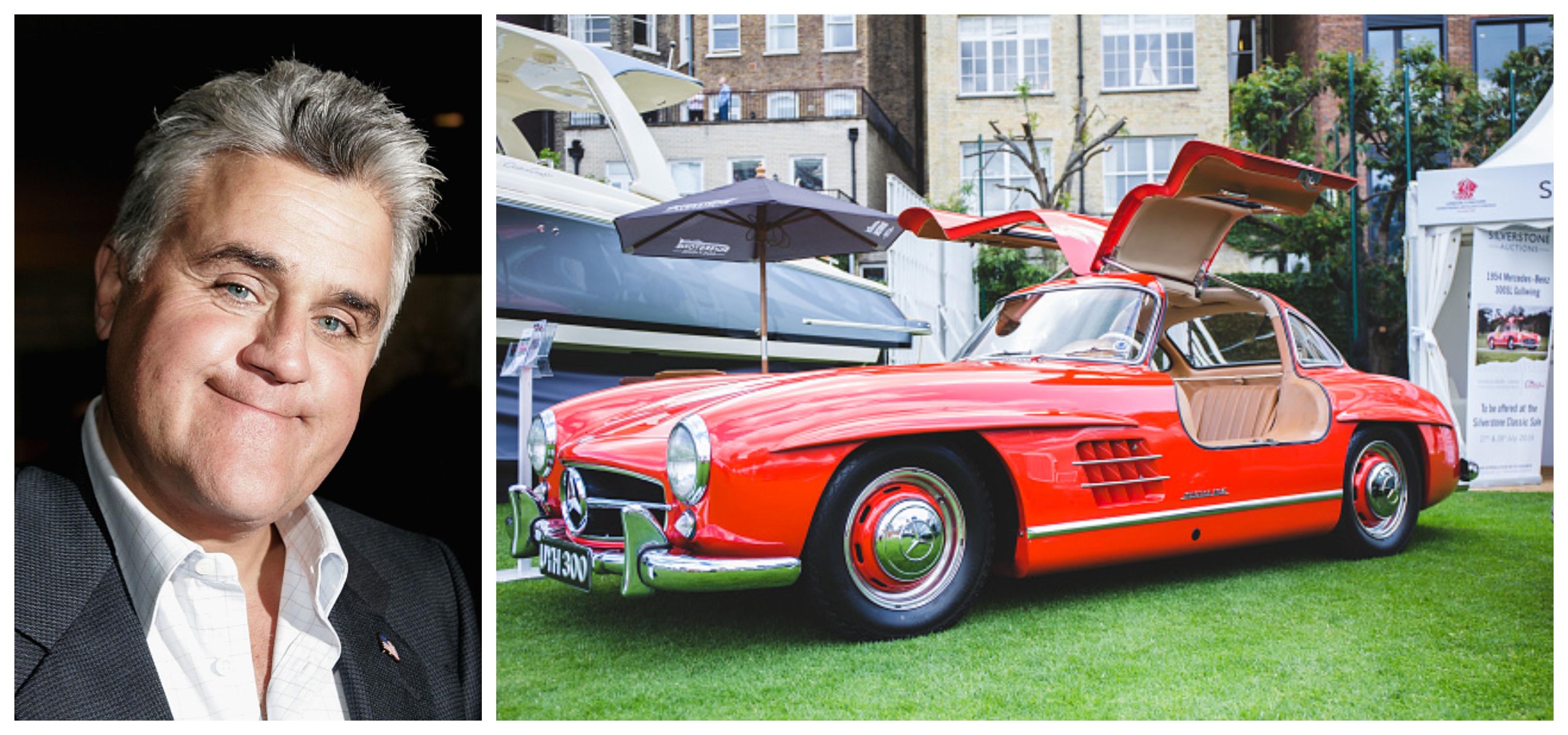 Jay Leno is an avid car collector. He has over 130 cars, and he collects motorcycles as well. All in all, his collection is worth $50 million. But there is no car he loves more than his 1955 Mercedes Benz 300SL Gullwing, which he found in a storage container in the desert, with no engine nor transmission since the 1970s.
Guy Fieri, Chevrolet Chevelle, $70K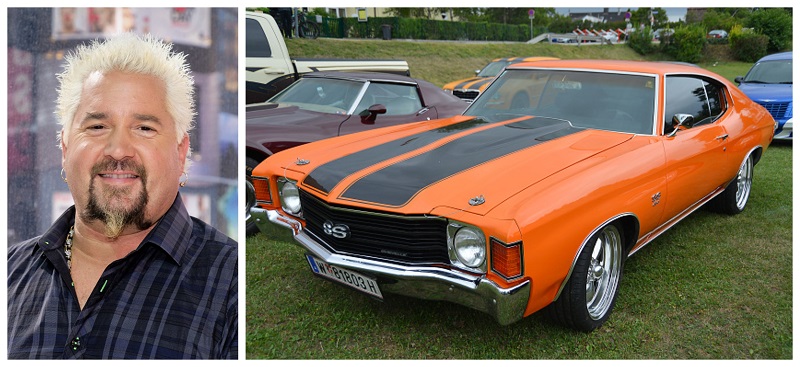 Guy Fieri is known to have a passion for food, but what you might not know is that he has a passion for cars, too. Fiery is a self-proclaimed Chevy lover, and he owns a collection of American muscle cars. In his show Diners, Drive-ins, and Dives, he road trips to hidden mom-and-pop restaurants around the country in his 1968 Chevy Camaro Super Sport convertible, a car that he absolutely loves. 
Oprah Winfrey, VW Beetle $30K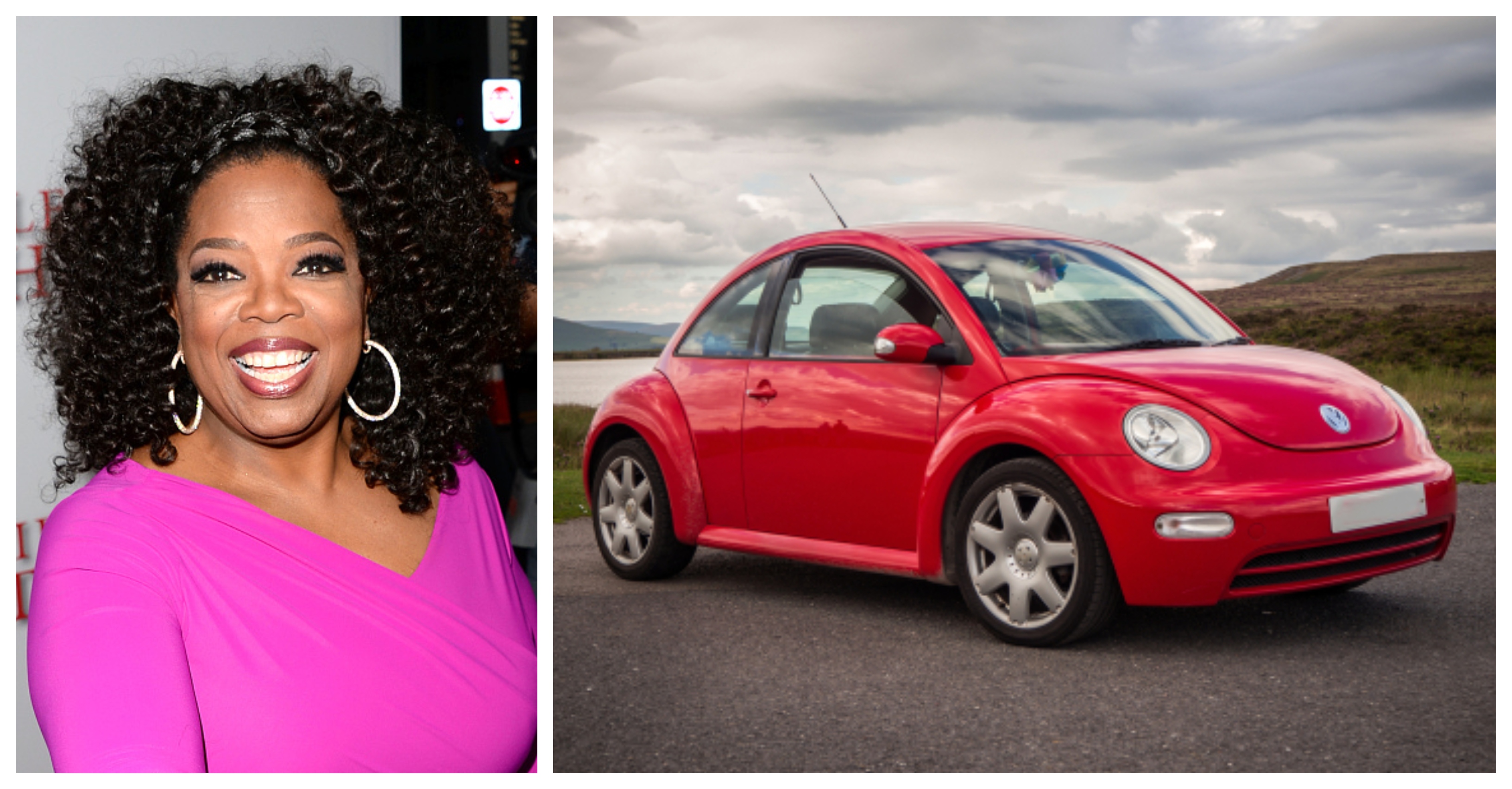 Oprah is known for giving cars away to her audience, but what car does she drive herself? Well, when she gave away 275 members of her audience a VW Beetle in 2012, she kept a shiny red one for herself. Today, this model has been discontinued. Another one of Oprah's favorite cars is her Mercedes-Benz 300SL Gullwing, one of only 1,400 models.
Sylvester Stallone, Mercedes-Benz G550, $166K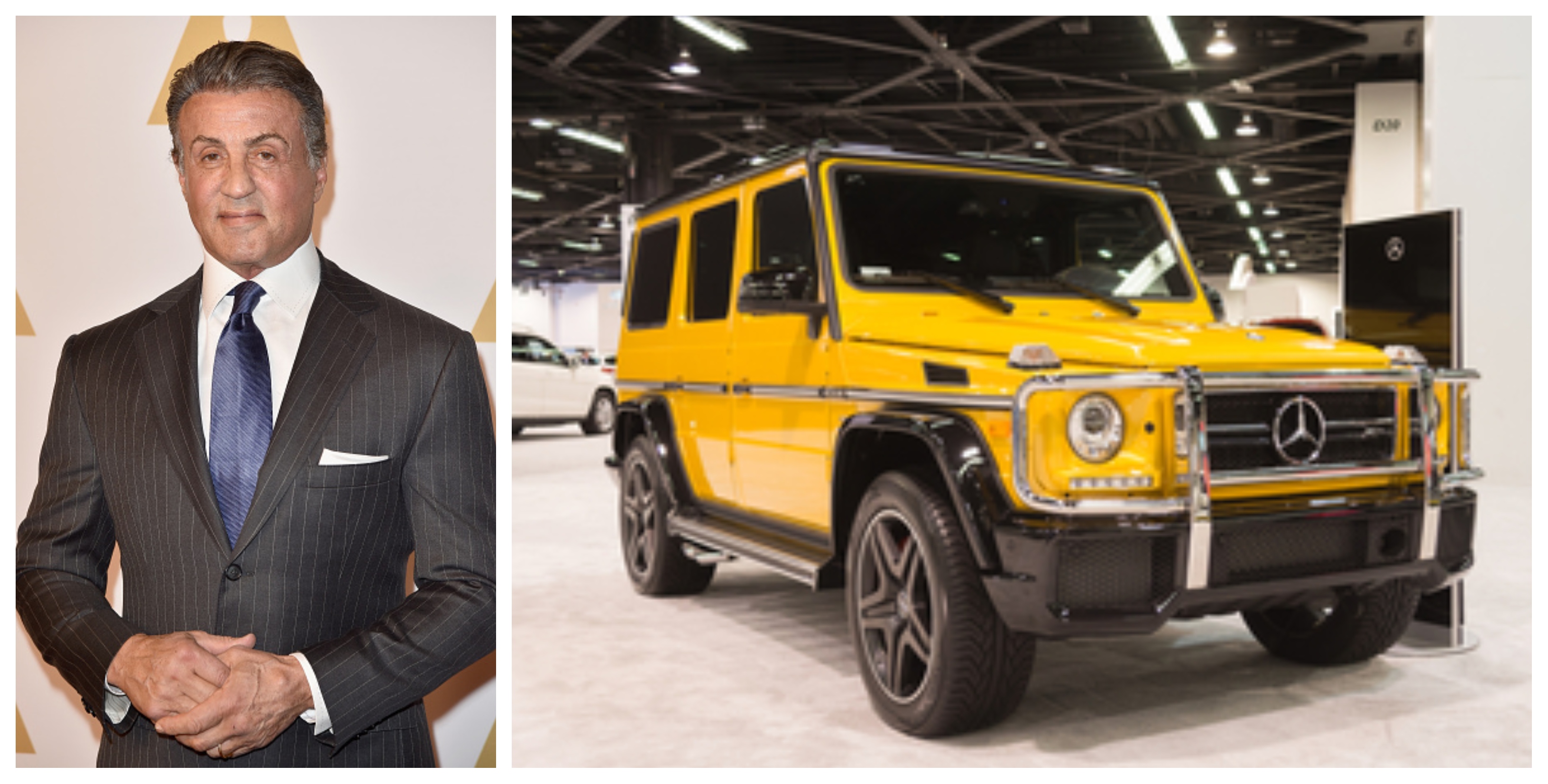 Everything about Sylvester Stallone, the man who played Rambo, screams masculinity. Although, perhaps he is a teddy bear under all that physique. Well, his car collection says otherwise. Stallone loves his Mercedes-Benz G550, one of the most expensive Mercedes on the market, costing $166,000. 
Lady Gaga, Audi R8, $165K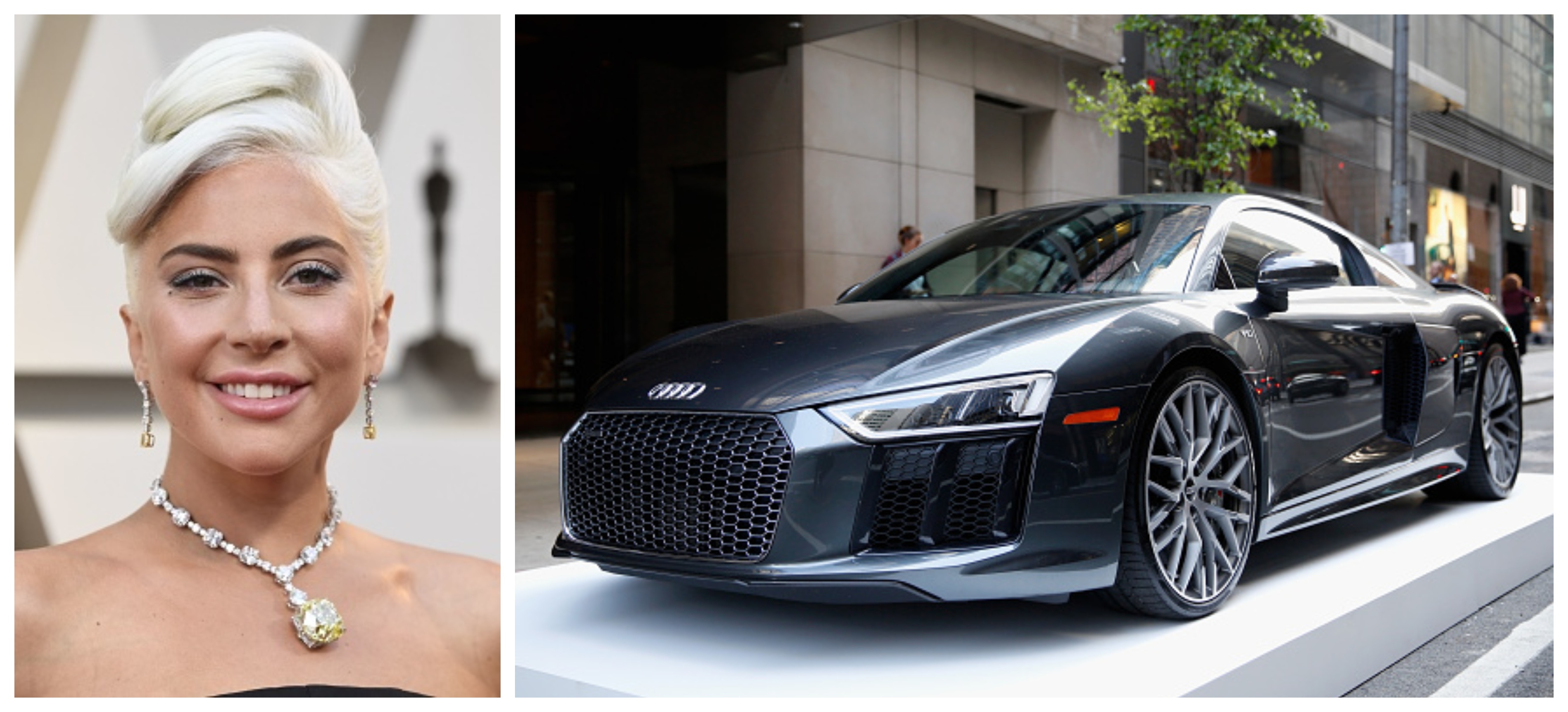 Perhaps you didn't know this, but Lady Gaga is a petrol head! She loves muscle cars, drives an F-150 pickup, and has a couple of supercars in her garage. It is surprising considering the pop diva only got her license at the age of thirty. In general, she likes to ride around in this fine Audi R8 Coupe, the perfect car to outrace paparazzi.
Celine Dion, Maybach 62, $500K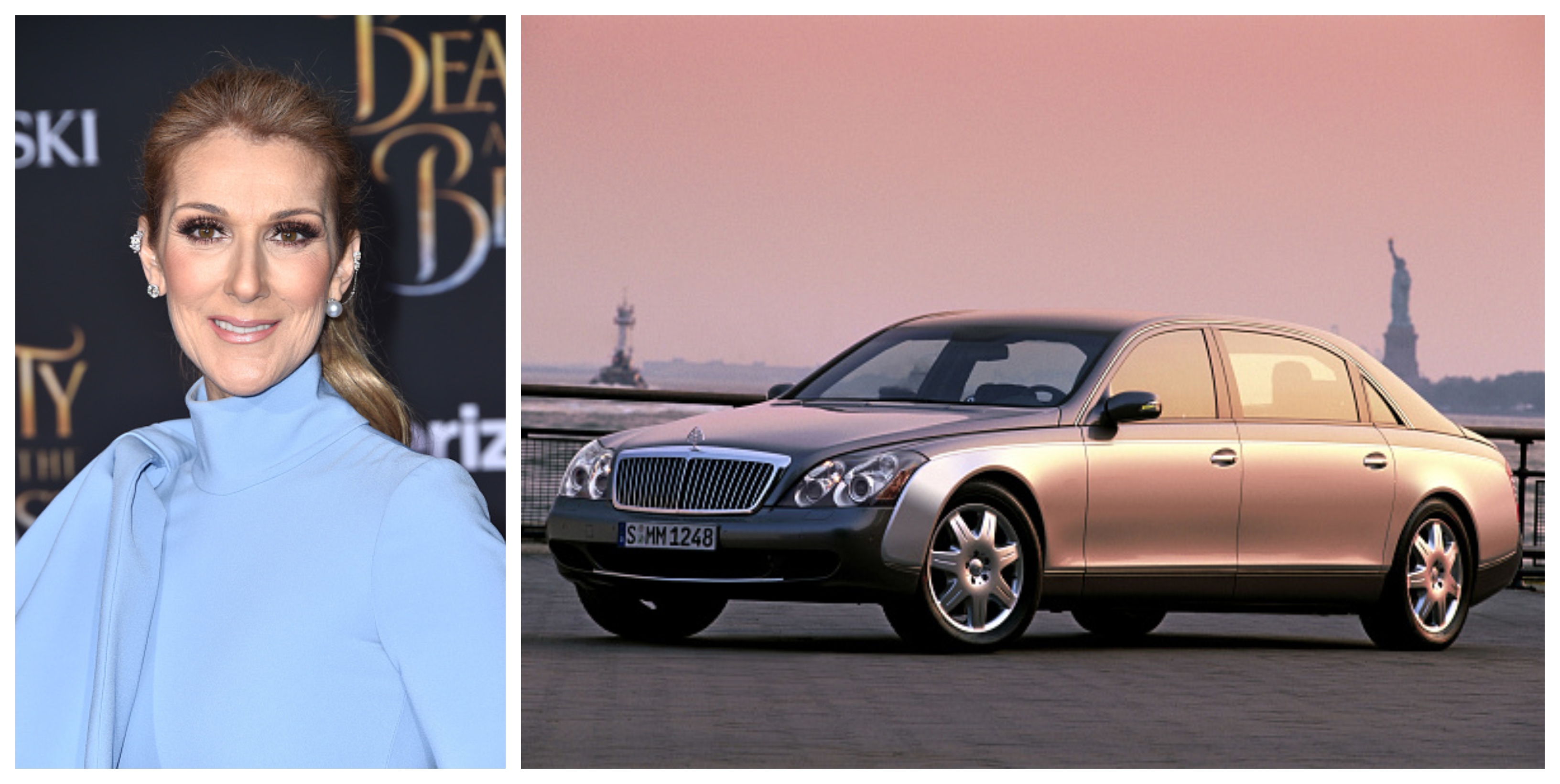 When it comes to cars, the second-best female selling artist in the United States prefers the luxury of a Mercedes-Benz, with one of her favorite cars being this Maybach 62. The ultra-luxurious $500,000 car comes with a 5.5-liter twin-turbo 12 engine. Oh, and it also has massage seats.
Conan O'Brien, Ford Taurus, Priceless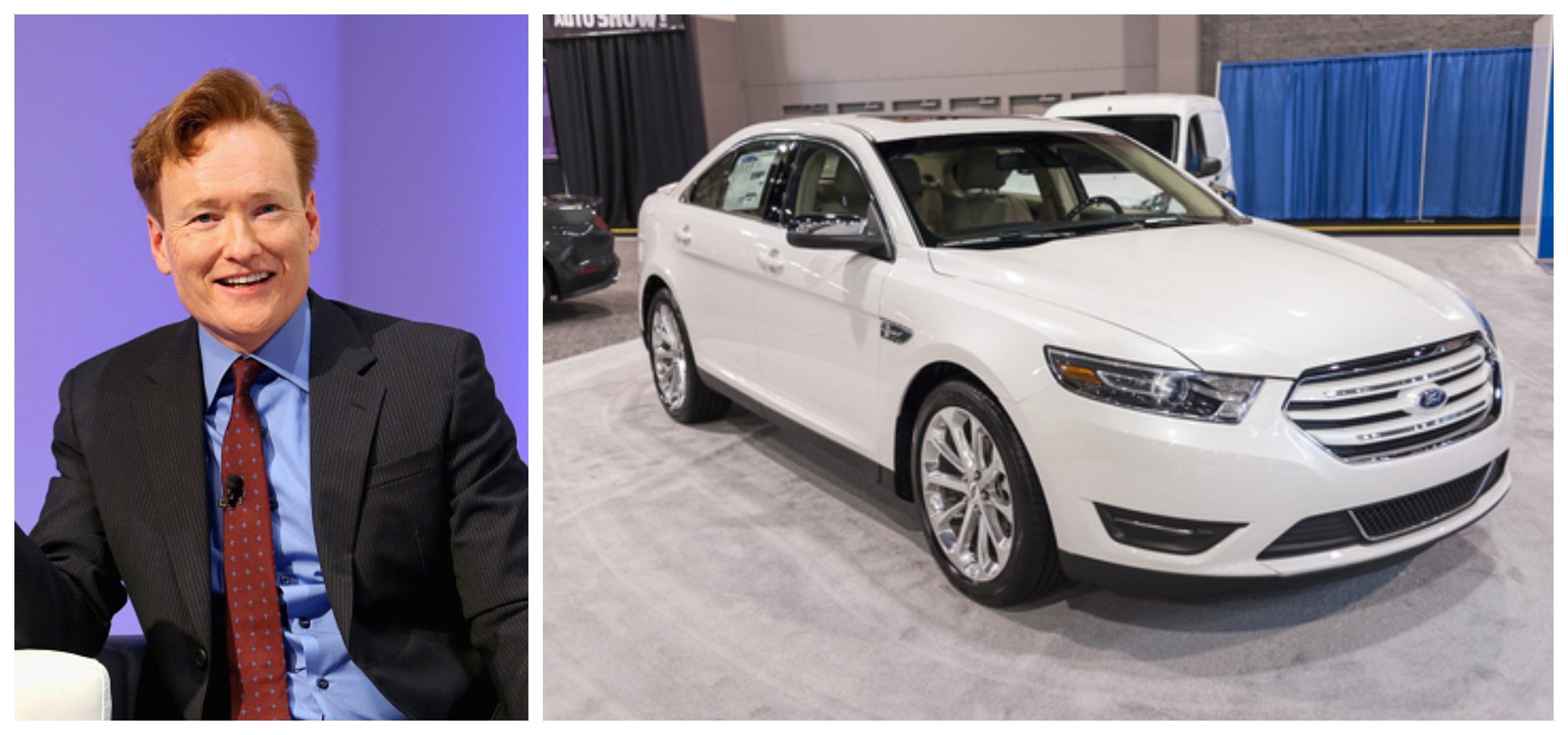 Conan O'Brien's 1992 emerald green Ford Taurus has appeared on his late-night talk show many times, as this was the car he drove before making it as a comedian. A new one, such as in the picture above, will run you about $40,000. However, it's hard to put a price on Conan's car, which still has everything in its original condition. People have told him to change the tires, but he simply refuses, saying, "no, keep the original tires, so it slides around the road a lot."
Jerry Seinfeld, Porsche 959, $1.8 Million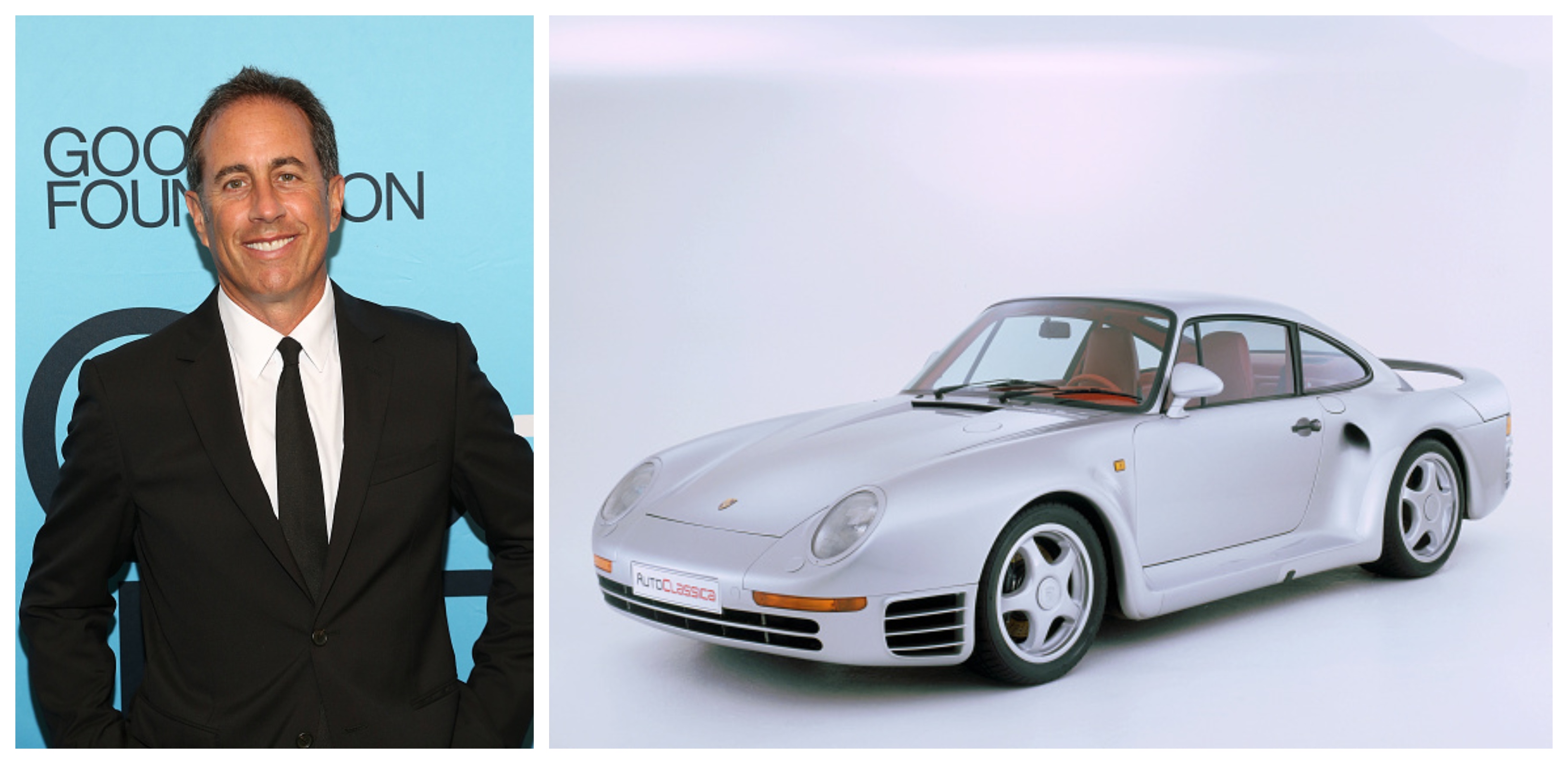 Jerry Seinfeld is another avid car collector. He's a huge fan of Porsche, but he doesn't discriminate between brands, except for Lexus, as he absolutely despises the brand. In 2012, he dumped 17 of his Porsches, worth a total of $22 million. However, he couldn't let go of his pearl white 1983 Porsche 959!
Nick Jonas, Shelby Mustang, $68K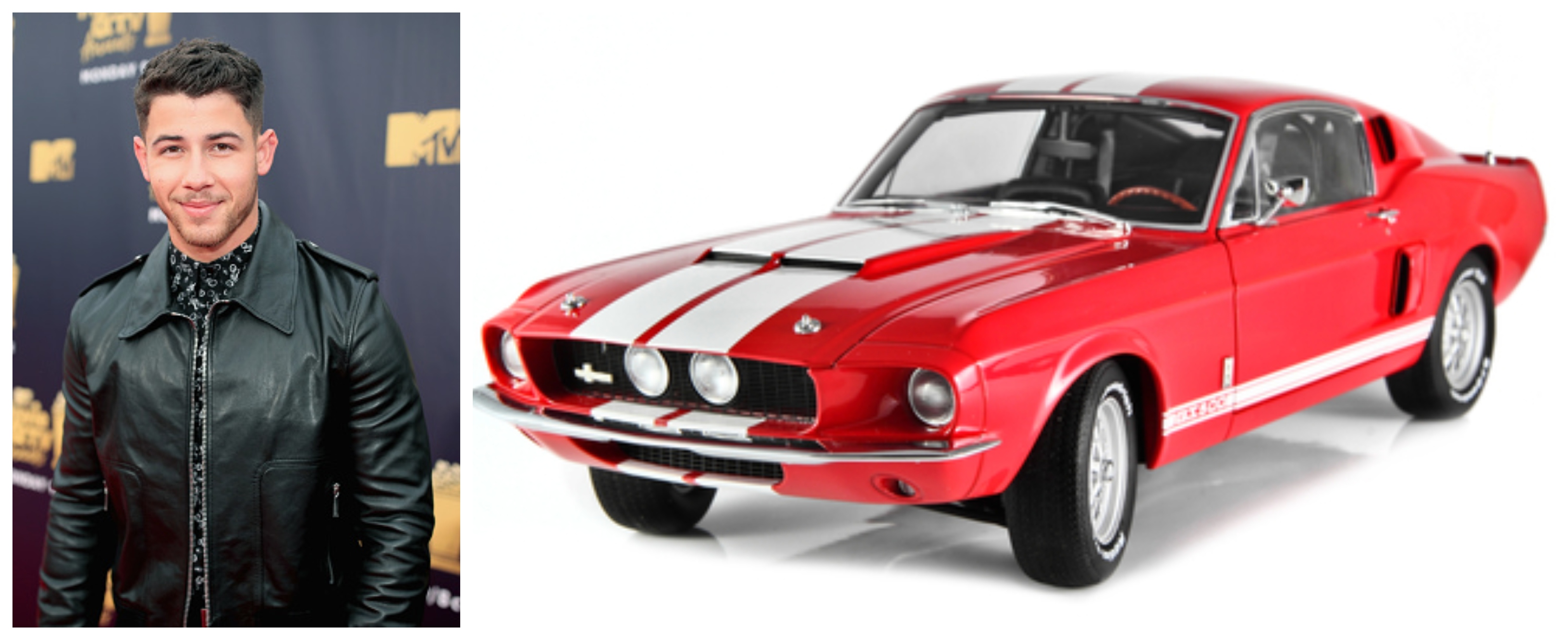 Today, Nick Jonas is no longer the teen star we remember him as. Nick loves two things: his wife and American muscle. Here, you can see his 1968 vintage Shelby Mustang with 290 horsepower, his first car, which is said to be worth around $68,000. He's also got more modern muscle cars, such as a Chevy Camaro SS Convertible and a Dodge Challenger R/T.
Bradley Cooper, Mercedes-Benz G55 $220K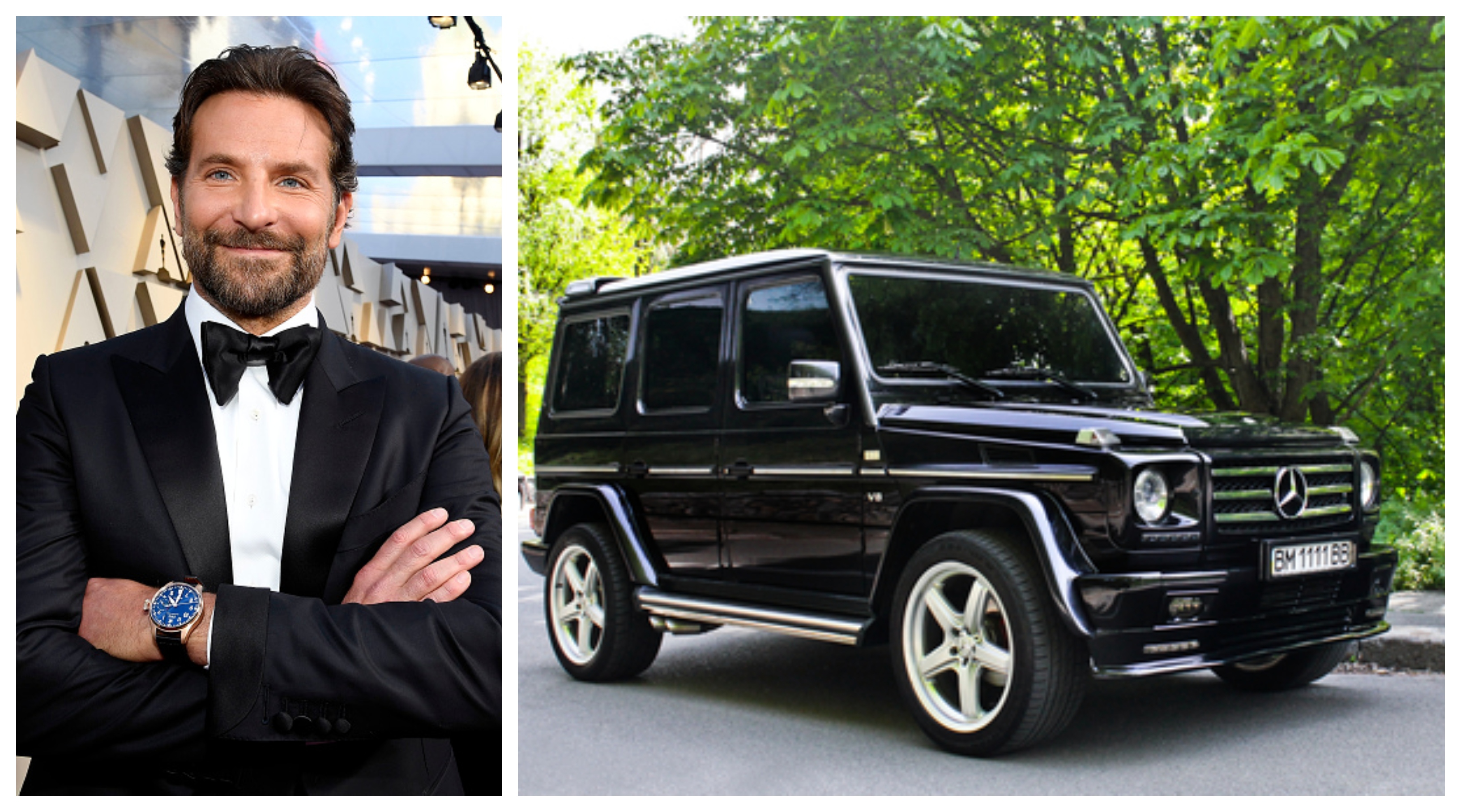 As the highest-paid actor in Hollywood for three years in a row, Bradley Cooper can buy any car he desires, even after slipping just behind Vin Diesel this year. He's got quite a few, as you can imagine, including a black 2007 Prius, a navy blue Vespa, and motorcycles. However, Bradley is most often seen in this car, a 2005 Mercedes-Benz G55 AMG Wagon.
Jay-Z, Maybach Exelero, $8.8 Million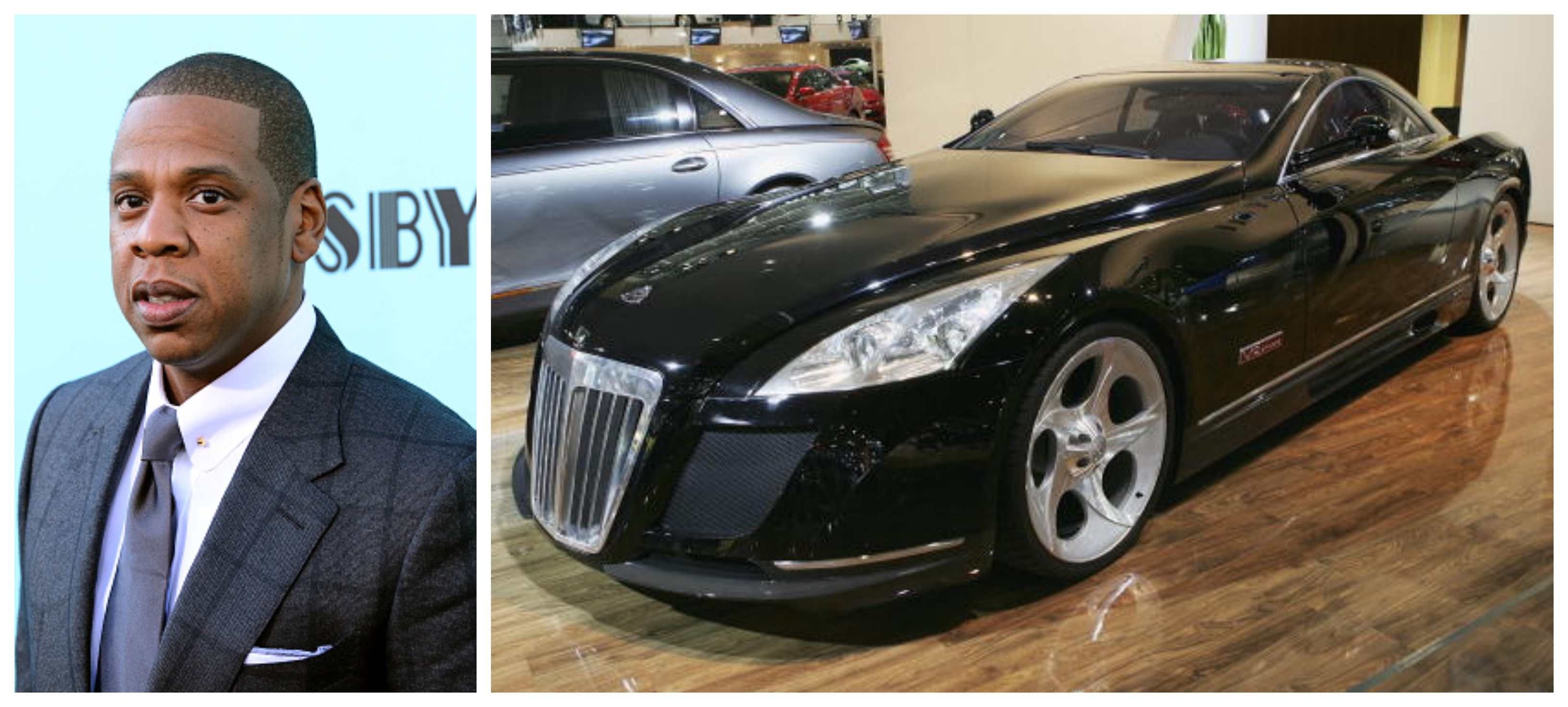 Jay-Z has a fine car collection, owning cars such as a Bugatti Veyron Grand Sport and a Pagani Zonda F, an extravagant $670,000 vehicle from the Italian-Argentinian brand. This Maybach Exelero can be seen in the music video for "Lost One," and it wasn't the first Maybach featured in his music videos, with the Maybach 57 also appearing in the "Otis" music video.
Puff Diddy, Rolls Royce Phantom Drophead Coupe, $440K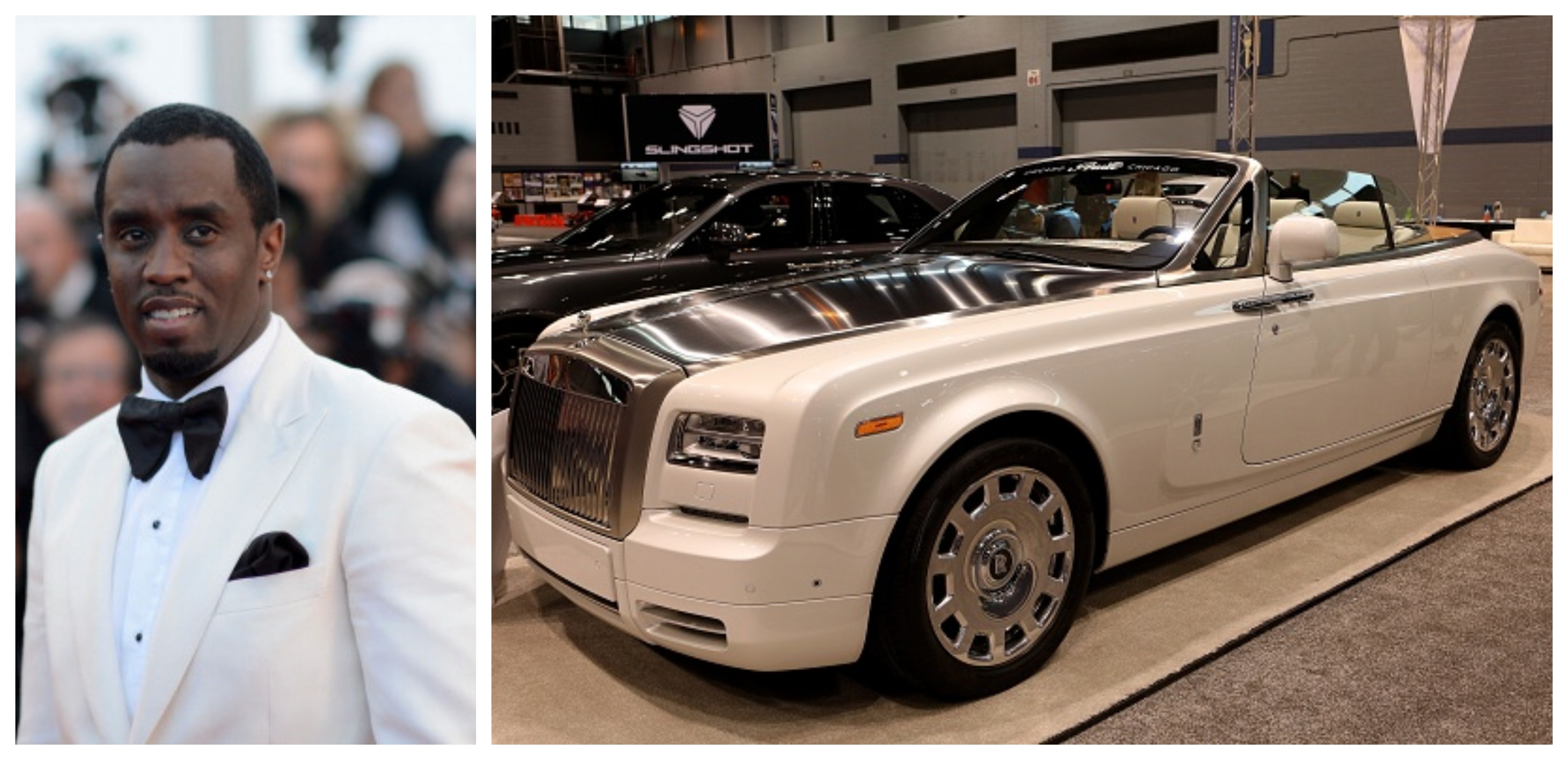 Almost a billionaire, Puff Diddy is the richest rapper in the world. He has a stunning automobile collection, and highlighted here is the Rolls Royce Phantom Drophead Coupe, a British luxury sedan worth a whopping $440,000. He also has a 1997 Maybach 57, just like the one Jay-Z owns.
Nicolas Cage, Ferrari 250 GT Pininfarina, $3.6 Million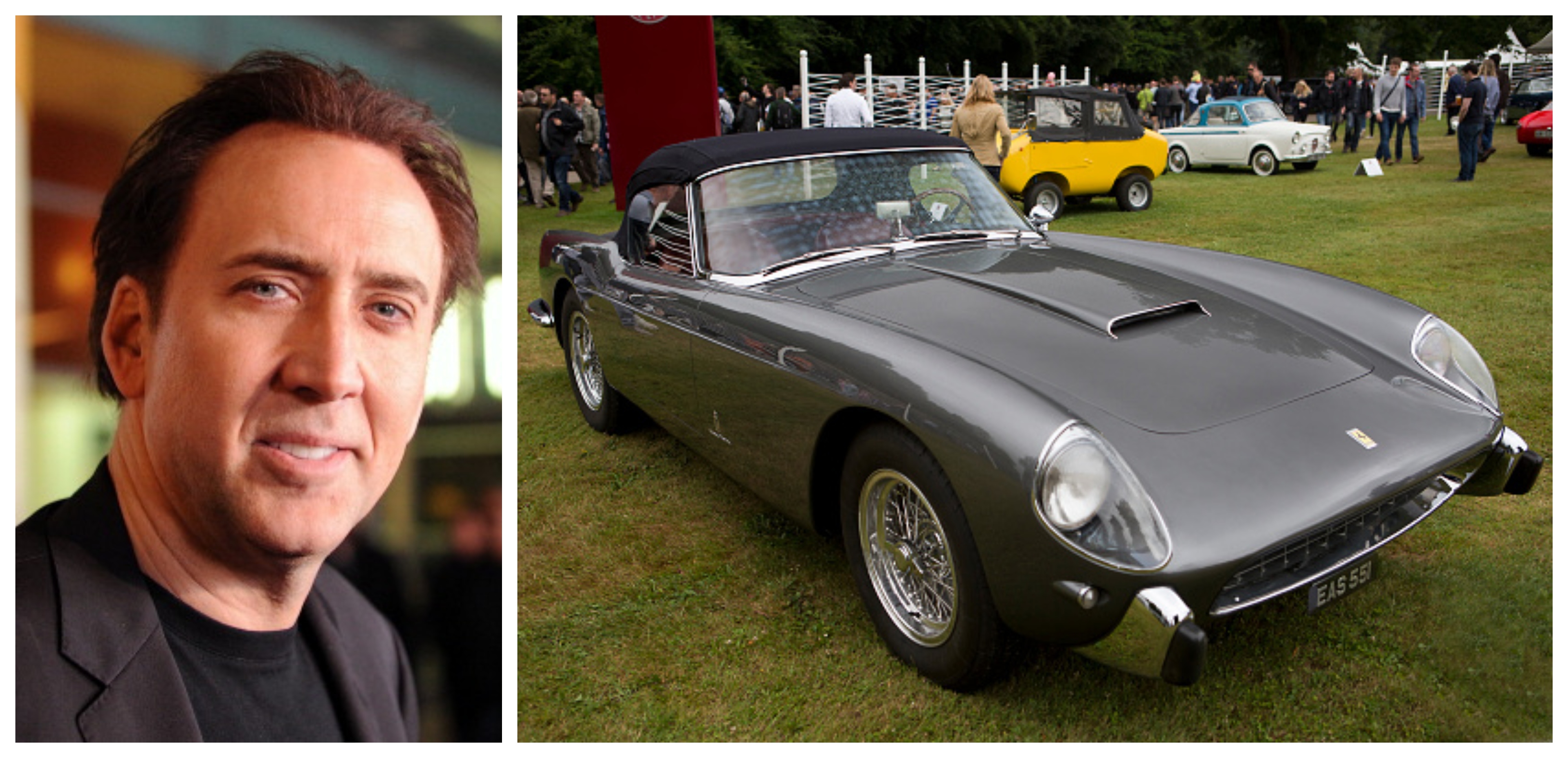 Nicolas Cage had a big car collection until he ran into a personal financial crisis. The actor liked to spend, buying things like a castle (well, two, actually), an island in the Bahamas, fine artwork, and 15 houses. This all came to an end when he realized he was over-spending, but one item that he couldn't say goodbye to is his 1958 Ferrari 250 GT Pininfarina, a rare classic.
Seal, Bentley Azure, $380K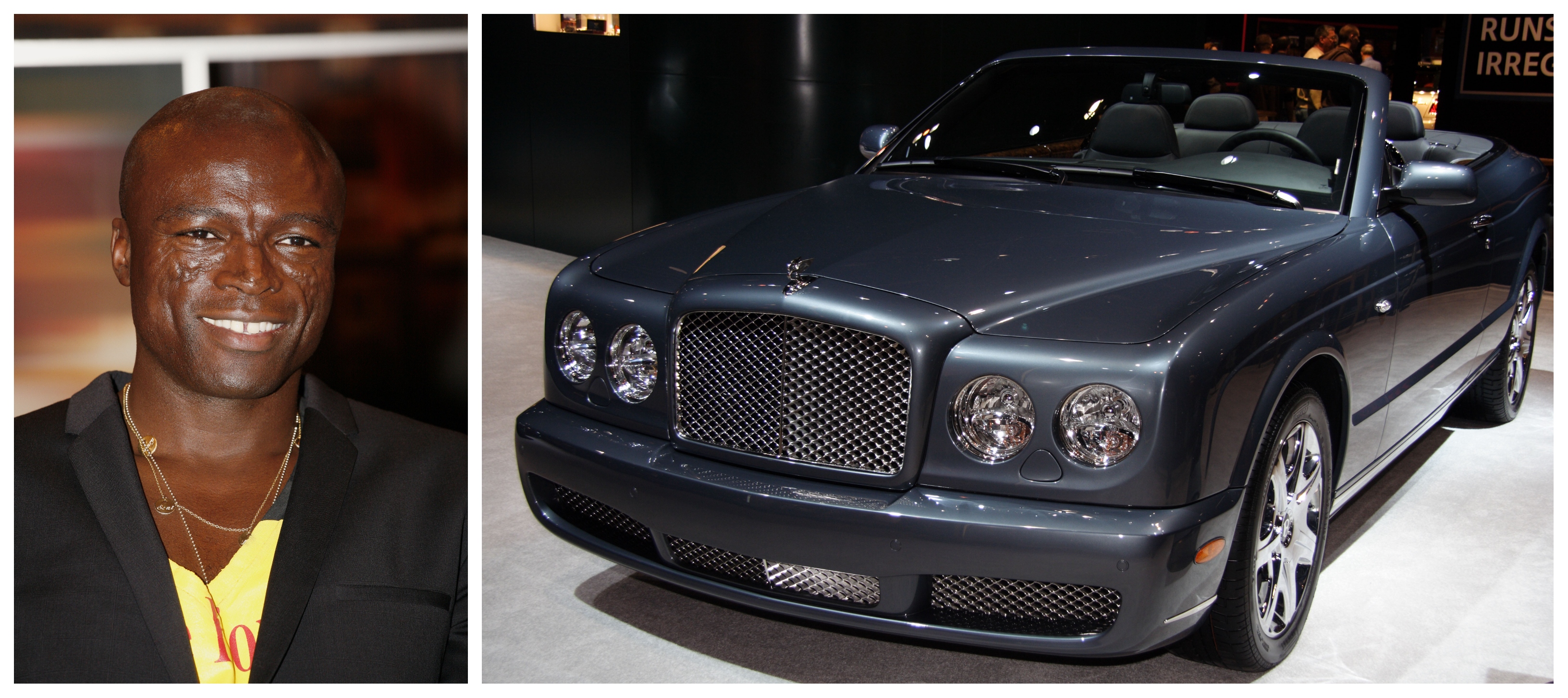 One of British pop sensation Seal's favorite rides is this beautiful Bentley Azure, which is just like the Continental model, but with an open-top convertible. The car does not just look great, as it is extremely powerful too, with a 6.75- liter V8 engine. This ride cost Seal $380,000. We hope he takes good care of it.
Kanye West, Mercedes SLR, $850K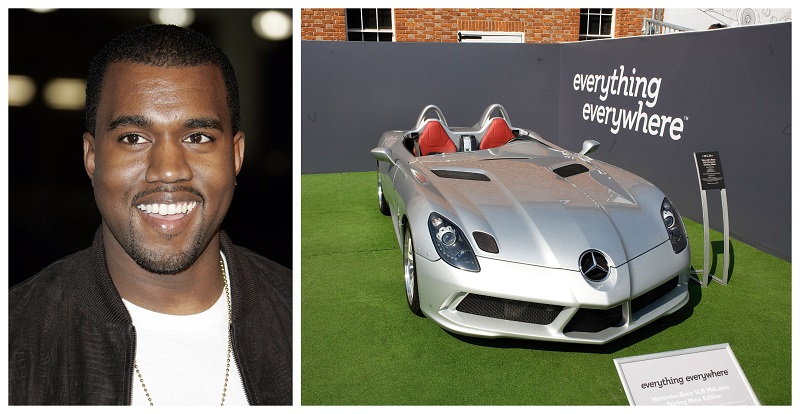 Kanye West and Kim Kardashian have a fleet of exotic supercars, but the controversial rapper considers his Mercedes-Benz SLR extremely special. This car is what you get when you cross a McLaren with a Mercedes. The last one was produced in 2010, so it is an extremely rare find, and with its supercharged V8 engine, it is lightning-fast.
Simon Cowell, Bugatti Veyron, $1.7 Million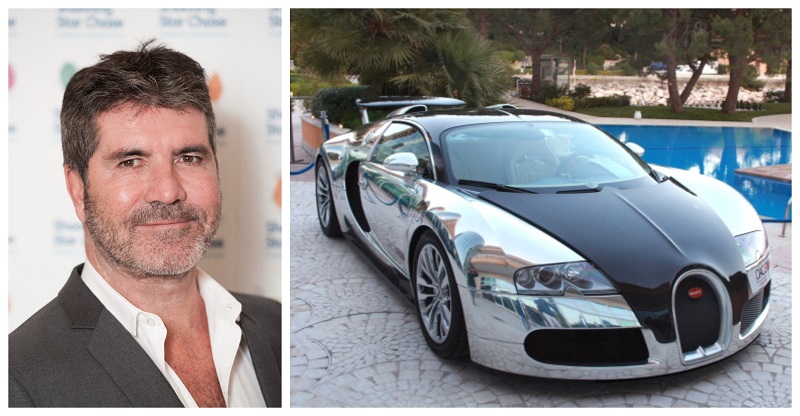 Simon Cowell has amassed a little fortune, clocking in with a net worth of £325 million on Sunday Times' "Rich List" in the UK. So, it is not surprising that he bought the world's most expensive car, the monstrous Bugatti Veyron. However, he has now gotten rid of it, selling it for $1,375 million in mint condition after having only driven it twice.
David Beckham, Rolls Royce Phantom Drophead Coupe, $400K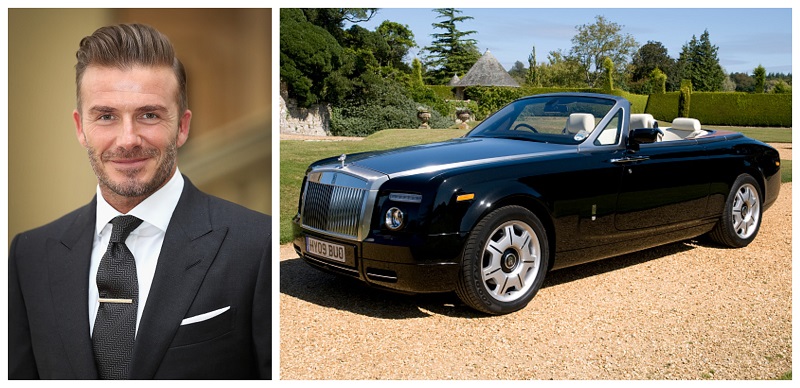 In 2013, David Beckham was the highest-paid footballer in the world, earning $50 million in just one season. Well, it looks like the money has been spent well. Just check out this Rolls Royce Phantom Drophead. If this car, which is the most expensive automobile Rolls Royce produces is enough for the Queen, then surely, it's perfect for David and Victoria. 
Source: Daily-Choices