15 Hilarious Coincidences That Happened By Chance
You know those weird little coincidences you see in everyday life that make you gasp? From a news reporter talking about a suspect that looks exactly like him, to a father's head that looks exactly like a chocolate marshmallow, in this article, we've listed some strange, yet hilarious coincidences! Let's get to it!
Matching Masterpieces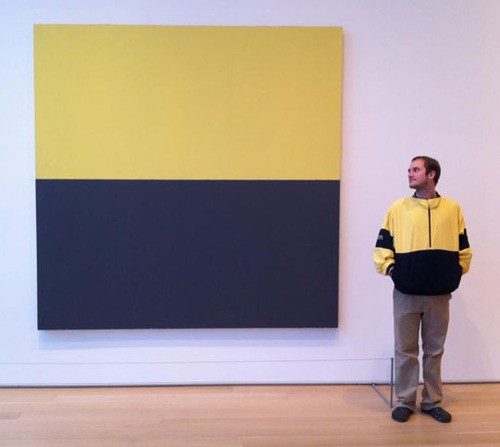 The Museum of the Art Institute of Chicago hosted a special day called "dress like your favorite painting day," so you can bet that there would be some pretty unique and bizarre outfits to match the artwork. This cheeky fellow decided to work smarter and not harder, matching his Michigan alum and track jacket perfectly with this painting. 
Gene I-Scream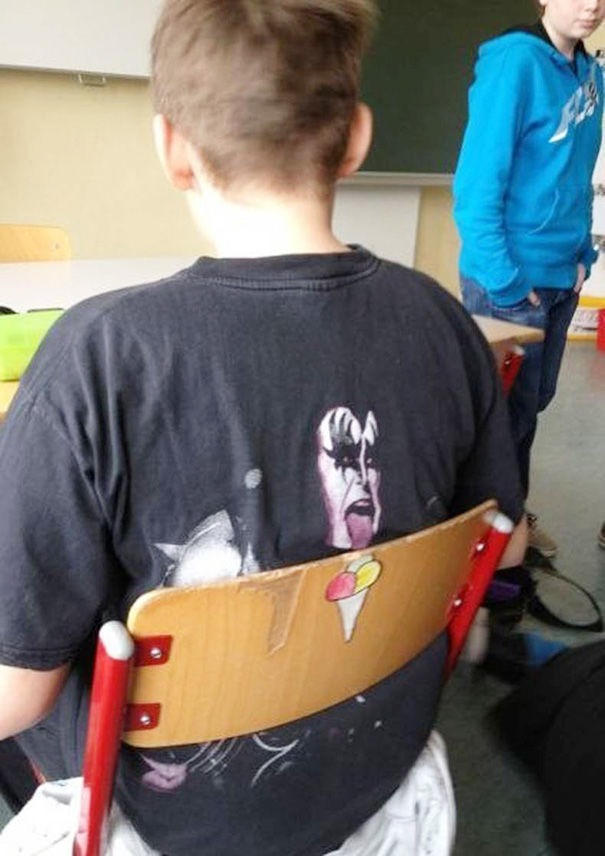 In this Spanish class in middle school, as the kids were learning about food items, the teacher attached small pictures of food items onto students' chairs. She probably had no idea that her ice cream would be devoured by none other than Kiss' Gene Simmons! With that massive tongue, the ice cream stood no chance.
Double Life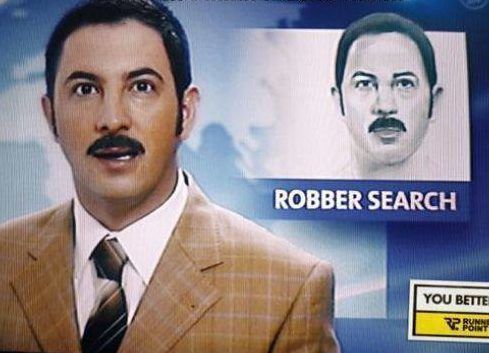 You know that spiderman meme, where he sees another version of himself and points at him? This is like the real-life version of that. This news reporter was unlucky as he looked exactly like the bank robber. Or did he lead a double life? People may start accusing him of that, so he better watch his back.
Marshmallow Head Man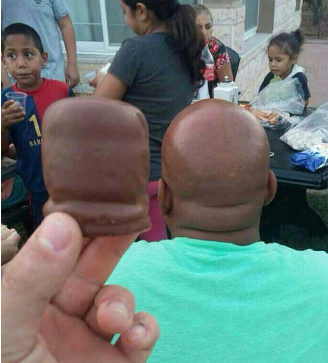 There is nothing more boring than a PTA or anything happening at school. But as a parent, you know it's your duty, so you go and try to put on a smile, shaking hands with your frenemies and laughing at their jokes. Luckily, among all this boredom, there can be some amusement. Look at this guy's head! It looks exactly like a chocolate-covered marshmallow!
Bell The Cat?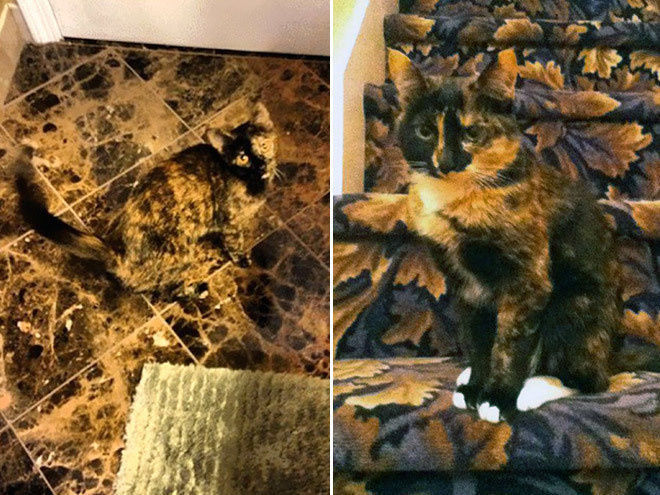 Having house pets can be both rewarding and heartwarming, as they become part of the family and hold a special place in your heart. If your cat went missing, you would be worried and start panicking. Thankfully for you, you don't need to deal with "camouflage cats" such as these.
What's At The End Of That Rainbow?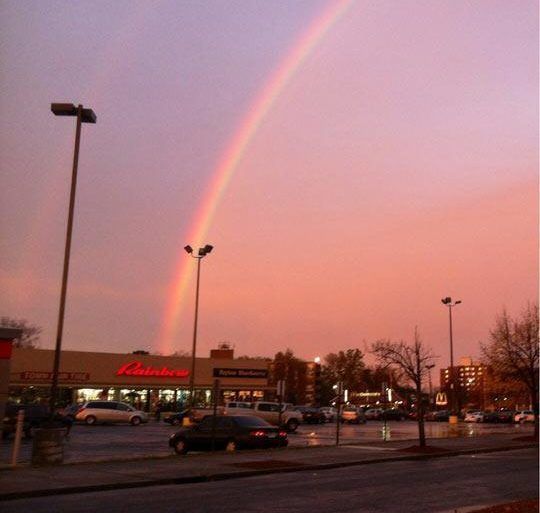 You are probably familiar with the story of the Leprechaun and the rainbow, a story we all heard as children at one point. It's simple - just find the end of the rainbow, and in the end, you will find a huge pot of gold. Well, this rainbow led to another treasure - the strip mall! Perhaps the pot of gold is actually amazing discounts and savings?
Is That Gandalf?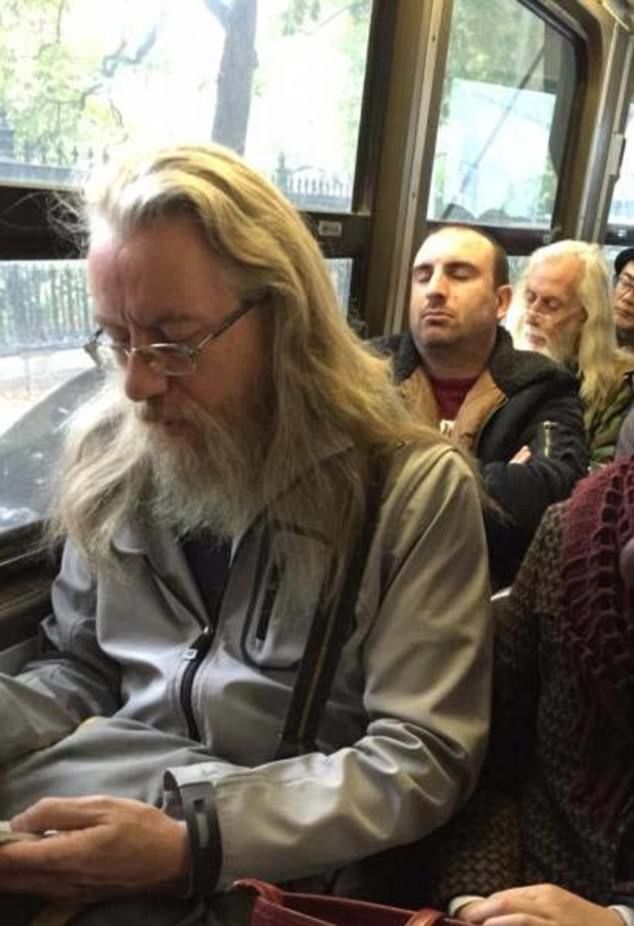 You're going to work, and as your usual subway stop is facing major disruptions, you decide to take the bus instead. Suddenly, something in the corner of your eye gets your attention. Is that Gandalf the grey? Wait a second - is that another Gandalf? What's going on? This must either be a dream, or I need to get my eyes checked.
Hiding In Plain Sight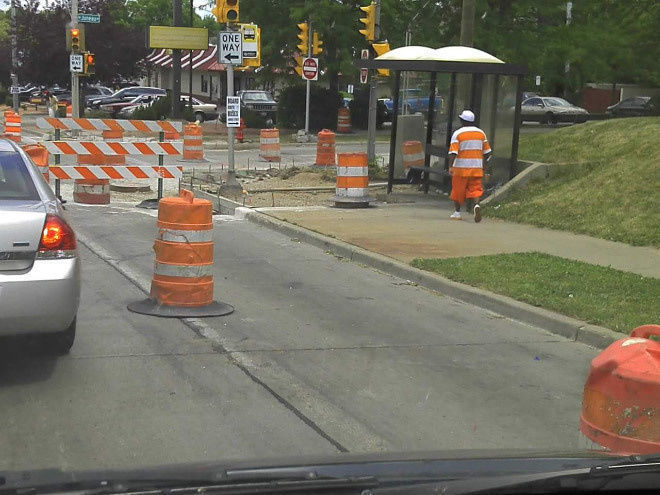 Usually, children grow up and leave their childish games behind, but sometimes, that isn't the case. All over the United States, thousands of people are participating in highly competitive games of hide and seek with massive cash prizes for the winners. This guy decided to hide in plain sight, camouflaging with an area under construction. Let's hope he won.
Twins or Clones?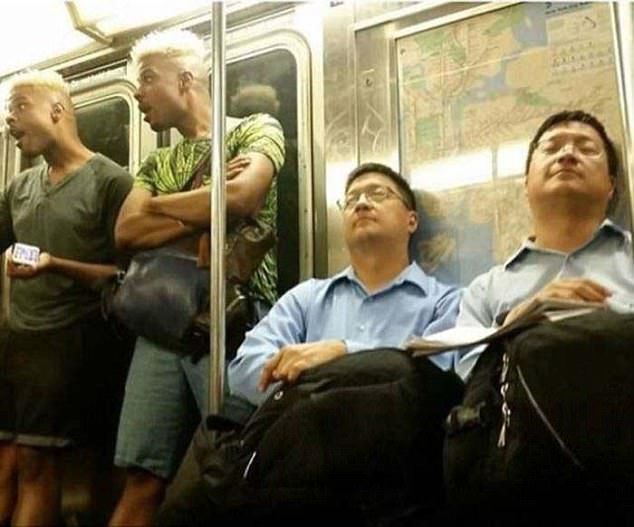 Running into twins is already freaky enough, but imagine seeing two pairs with the exact same facial expression standing right next to each other? You would probably react like the twins on the left. What makes it even more freaky is the fact that they're dressed the same, have the same hairstyle, same glasses, and same color bags.
The Mario Bros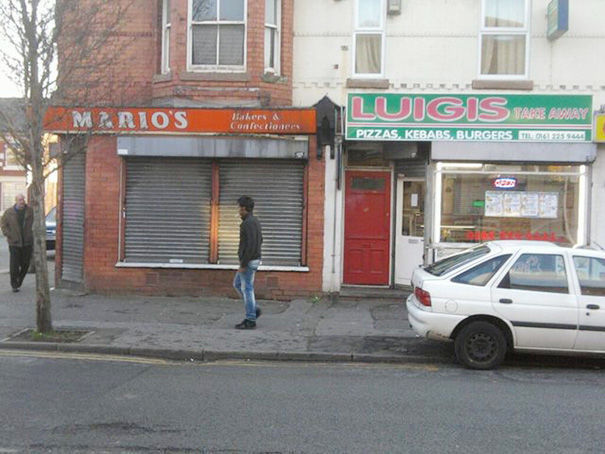 When Mario Bros was first released by Nintendo in 1983, no one knew how popular it would become. In fact, it became so successful that even some restaurants have been named after the legendary brothers, Mario and Luigi. They aren't just unassuming plumbers after all! They've clearly expanded their business.
Captured Moon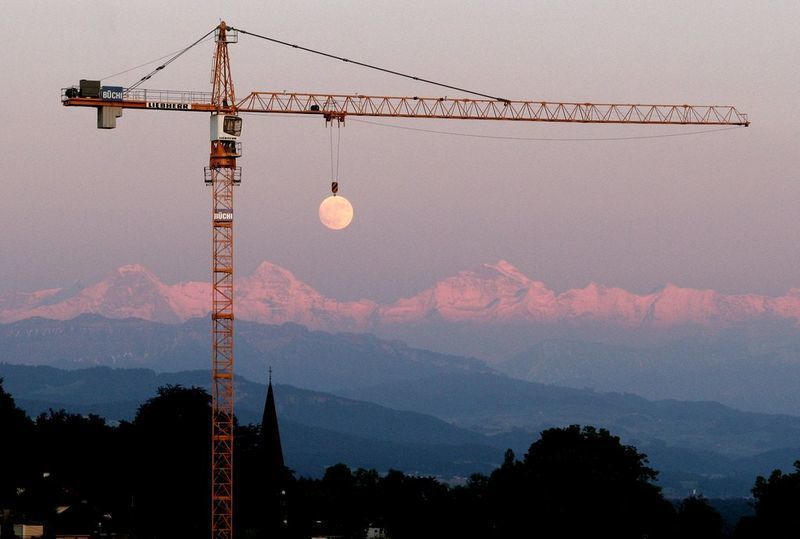 Look at the progress science has made! It seems like astronomers have really stepped their game up. After spending years studying the moon and how to reach it, they've come across something that will change the entire course of human history. Now, instead of taking humans to the moon, they have brought the moon to humans! That's absolutely groundbreaking!
Is This A Cross-Over Episode?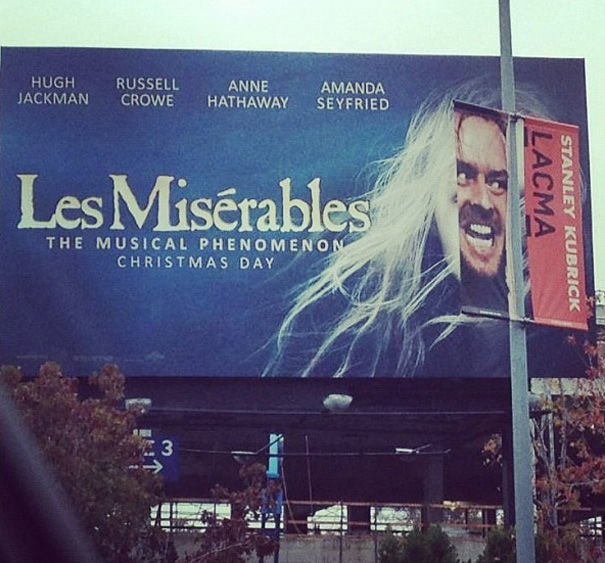 If you are a big movie buff, you've definitely heard of or seen Jack Nicholson in action. He is best known for his roles in The Shining and One Flew Over the Cuckoos Nest. But here, it seems like he is starring in a movie that will surprise anyone - Les Miserables! Look at how perfectly his face lines up with that banner!
Fell or Falling?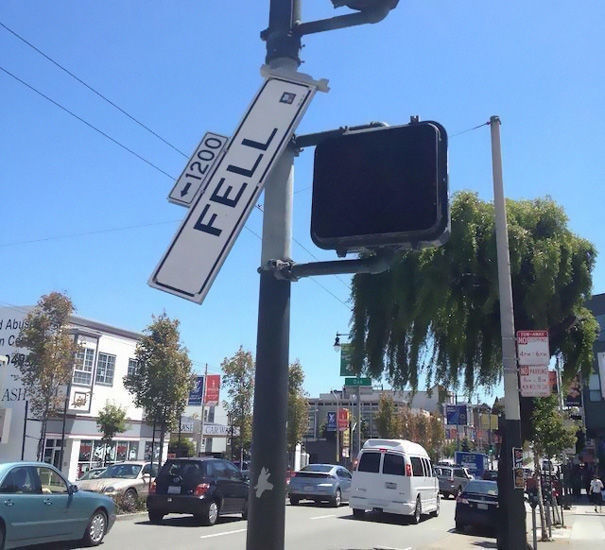 Life as a street sign must be really uneventful and without companionship. Street signs are usually boring, bearing the name of the street, but this one decided to fully immerse into the street that he represents. That sign has been falling for years - when will it finally completely fall and hit the ground?
More Clones?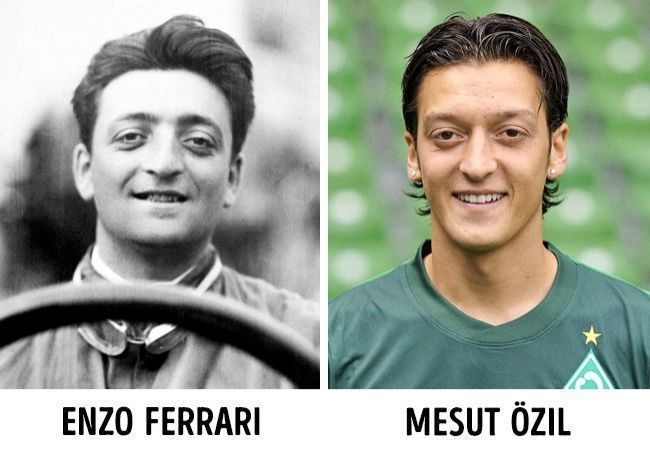 Do you know Mesut Ozil, the professional soccer player who plays for Arsenal FC? What about Enzo Ferrari, the Italian sports car manufacturer responsible for the legendary car brand of the same name? Do you see anything weird? They look exactly the same!
Making Yourself Clear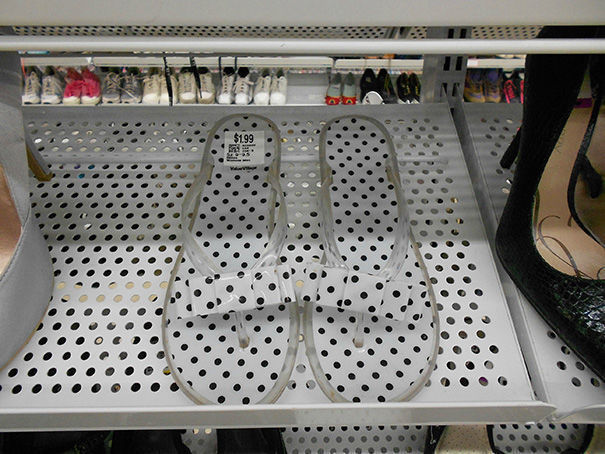 Everybody loves camo. It's like a trend that never dies. But here, this is not army camo, but a "hidden in plain sight" type of camouflage. This pair of slippers can be considered the king of camo. If you haven't seen them yet, look closer. And they're only $1.99! Hats off to whoever made these.
Trying To Escape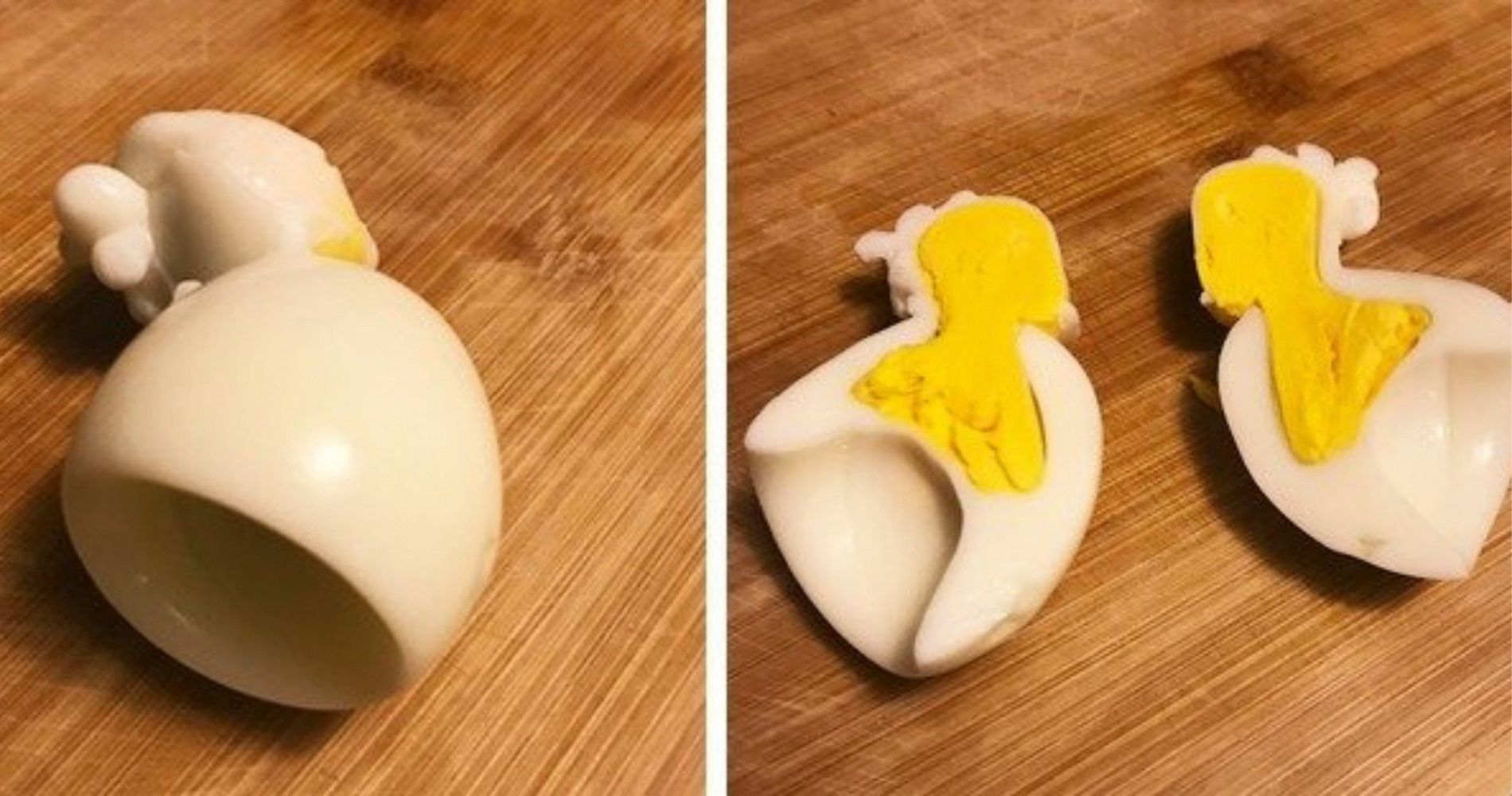 Although it was already in the process of cooking, this egg tried to escape its destiny for the last time. The shape it took closely resembles that of a chick, which is a very strange coincidence. Nature has very particular ways of showing us what its true purpose is, but this is an exaggeration.
Lucky Number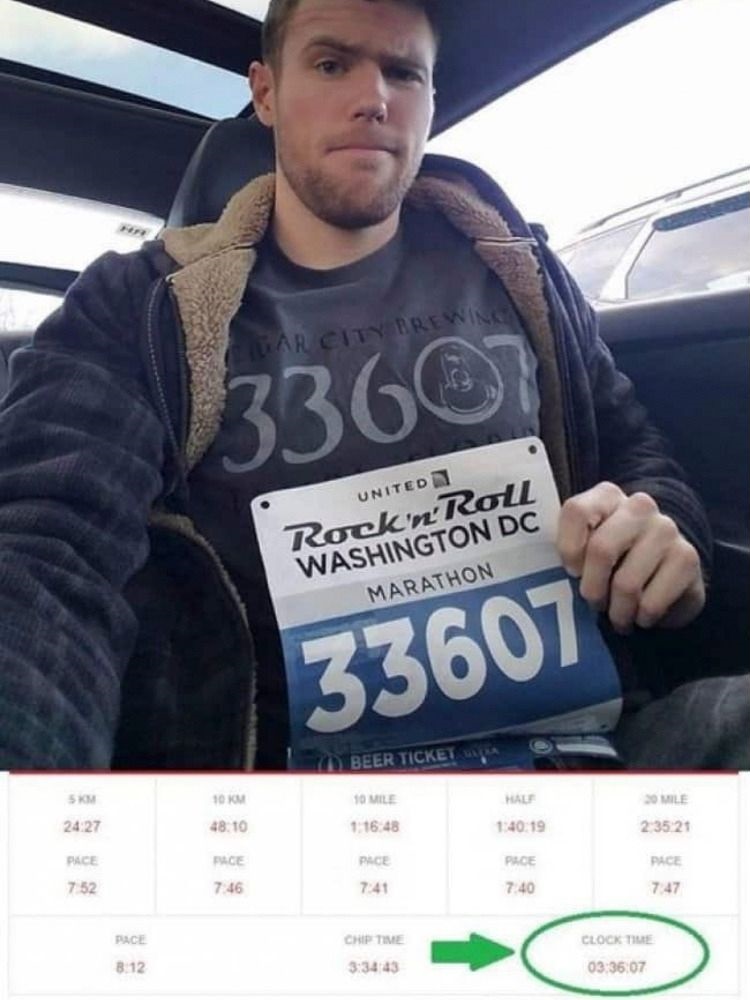 We are not sure if that number has any particular meaning for this guy, but it seems that it is persecuting him. It may seem like a coincidence, but it is very strange that it is repeated so many times in his life. If we were him, we would gamble or play the lottery using that series of digits in some way.
Too Red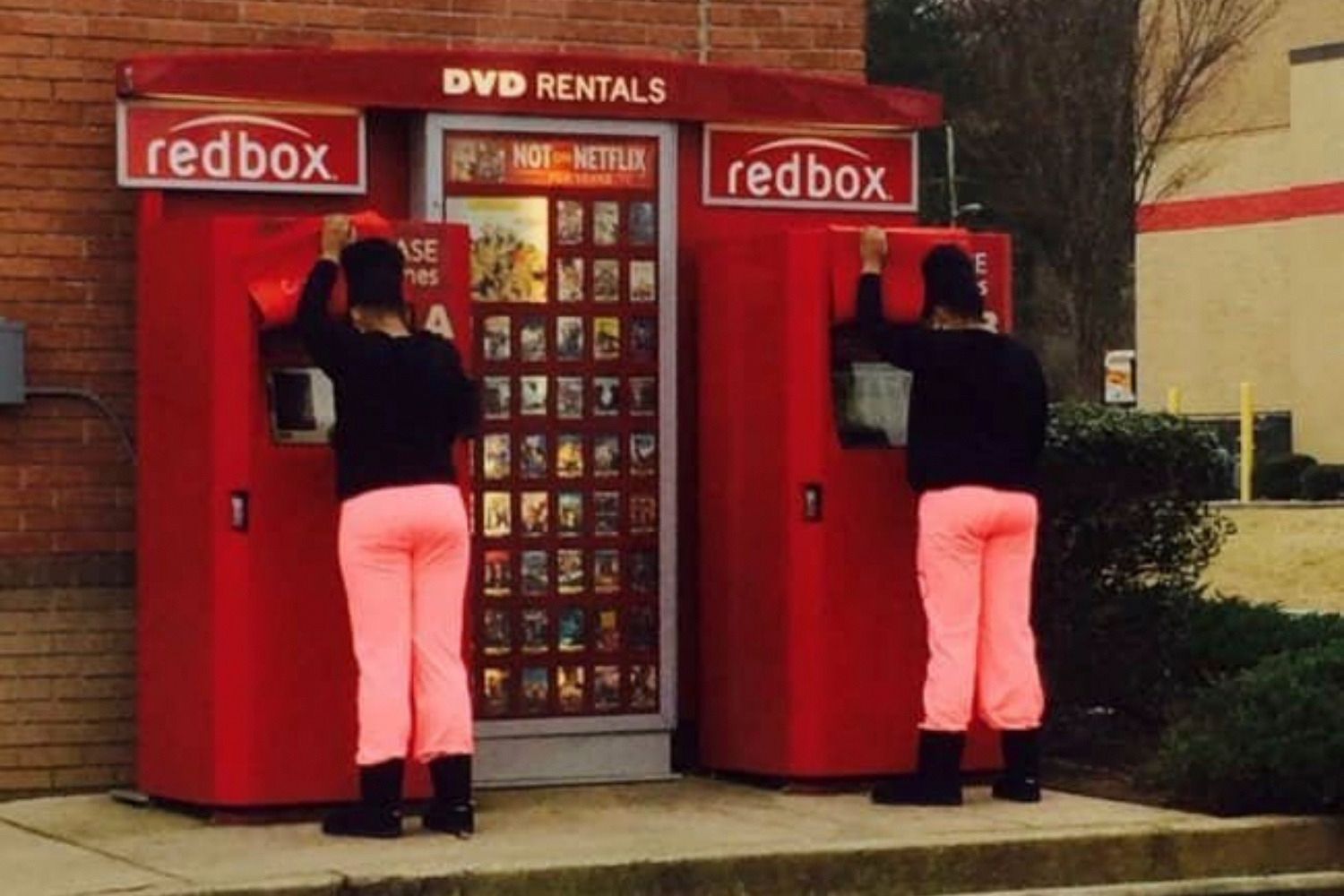 Maybe these girls agreed to be in the same place, at the same time, and dressing that way. Otherwise, it is too coincidental to capture an image like this one. Maybe they are twin sisters, but it is very interesting how similar they look in this picture.
A Beautiful Outfit?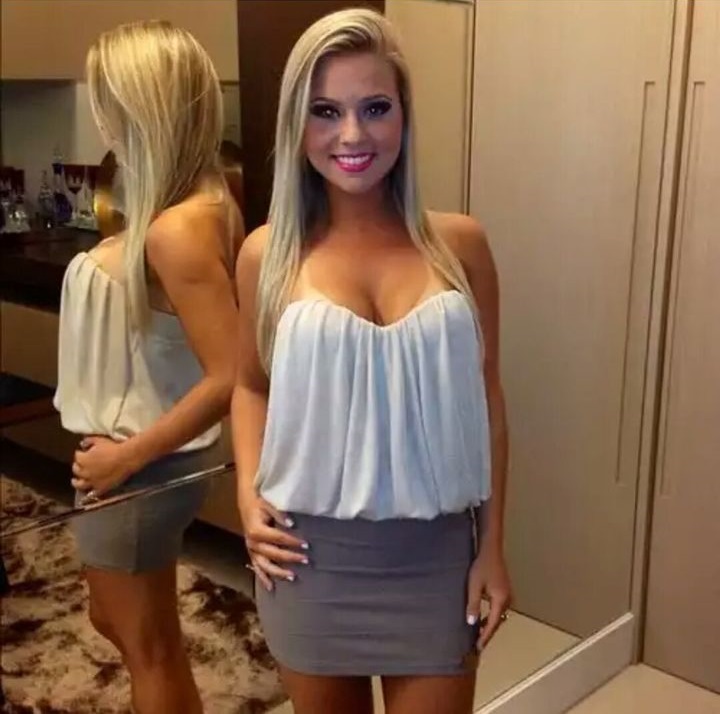 This image shows a beautiful girl with a nice outfit, but there is something more interesting about her. Many people may get confused and think that she's standing next to another girl, but in reality, it is a mirror. It would be too much coincidence that two girls that look so much alike were in the same place. In addition, the similarity between them would be very impressive. They would probably be twins and would be in some kind of social event.
We hope you enjoyed these weird little coincidences encountered in everyday life. We're sure that you also encounter some strange ones. Let us know in the comments! Also, if you enjoyed this list, share it with your friends!
Source: Jerusalem Online